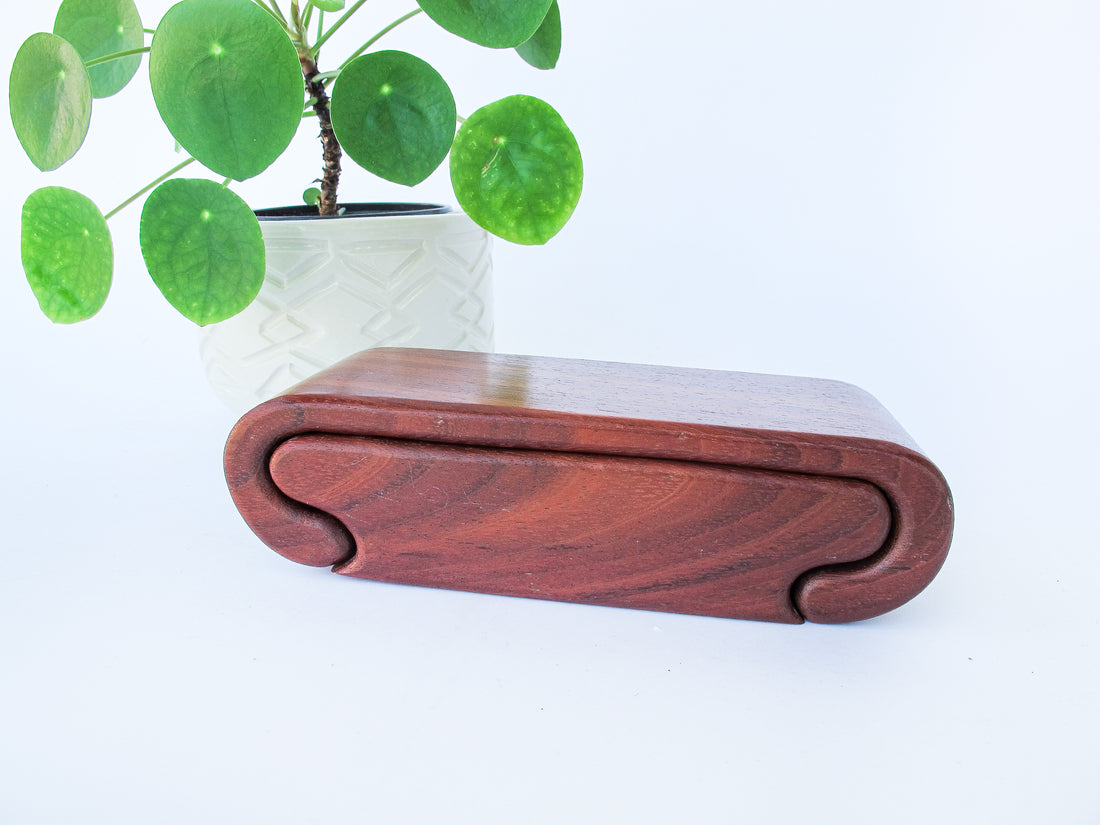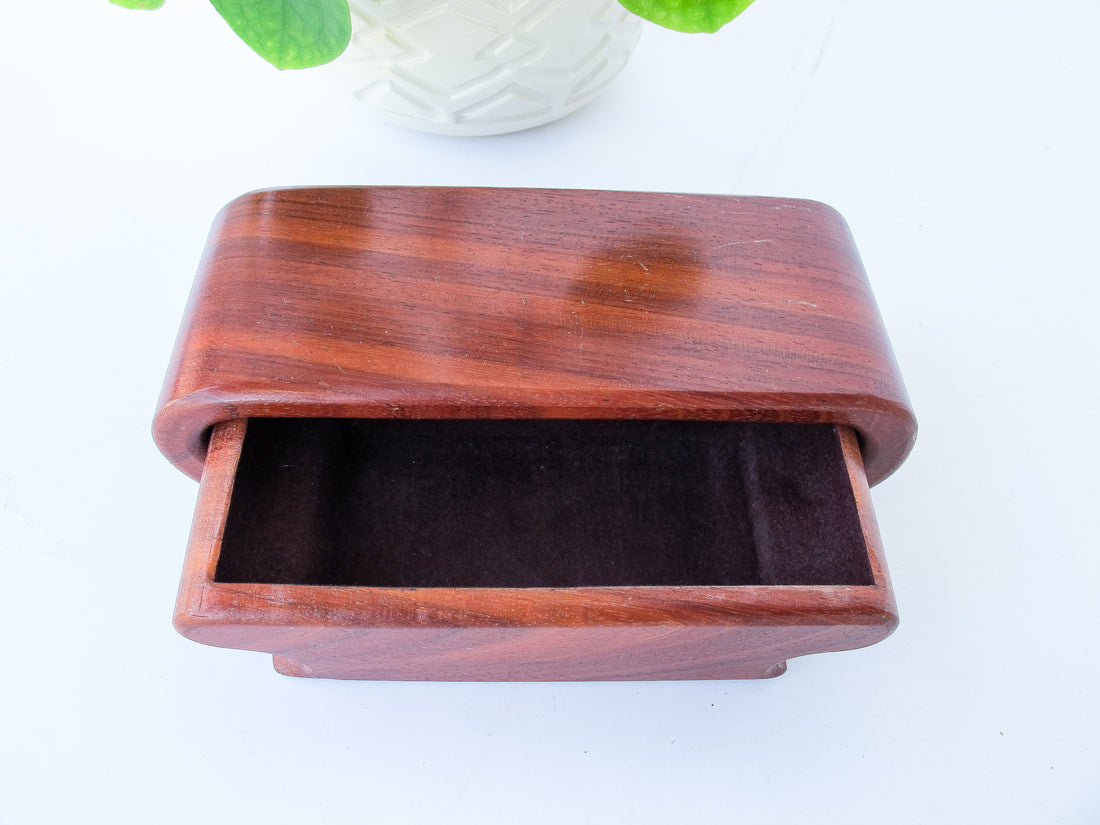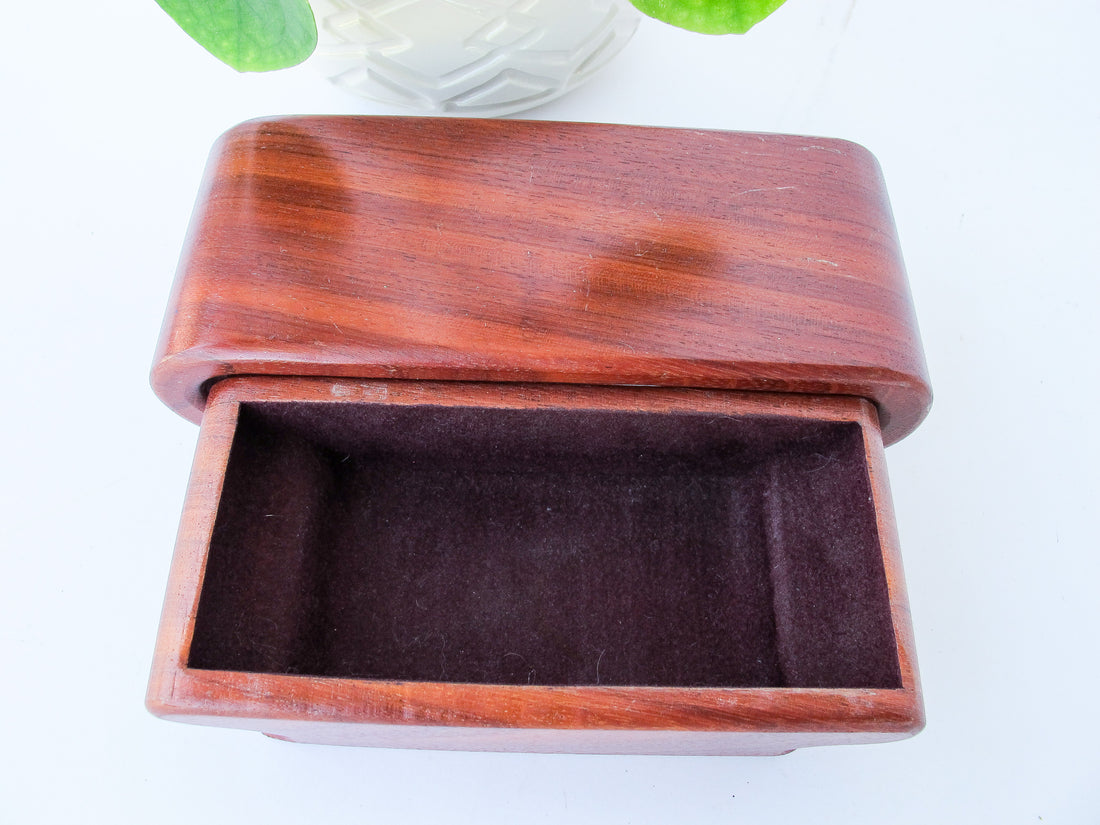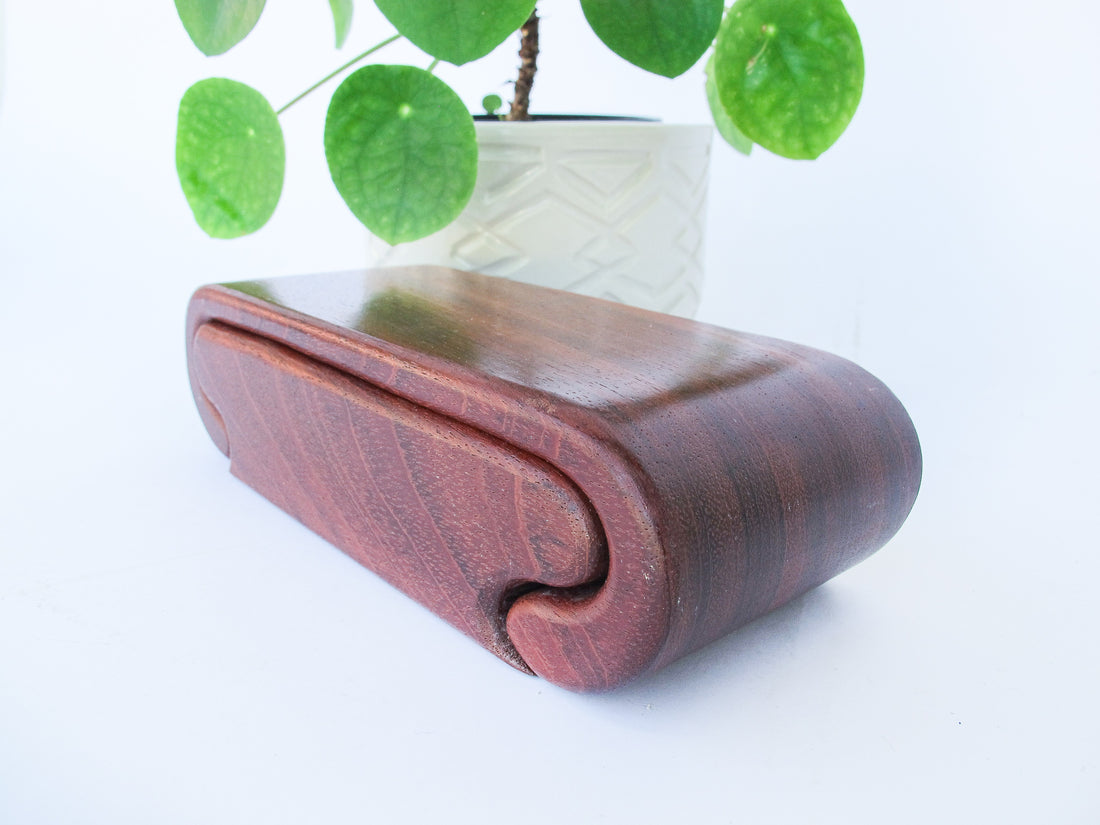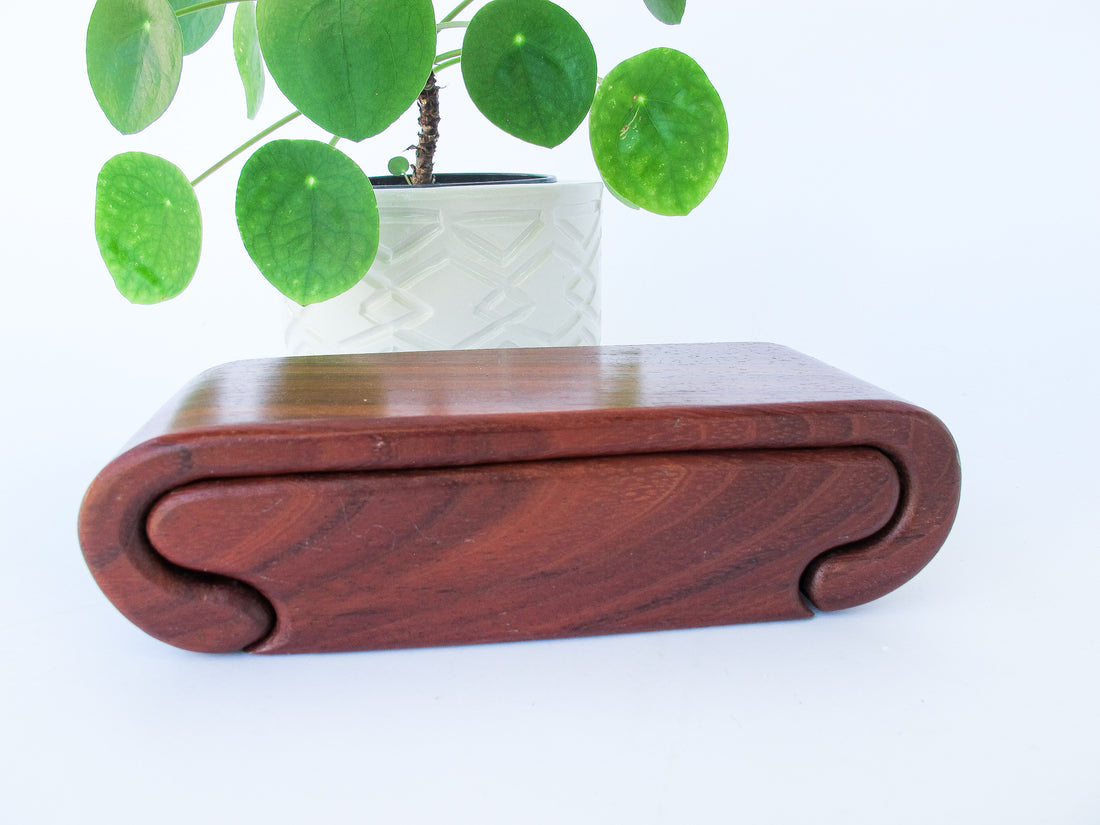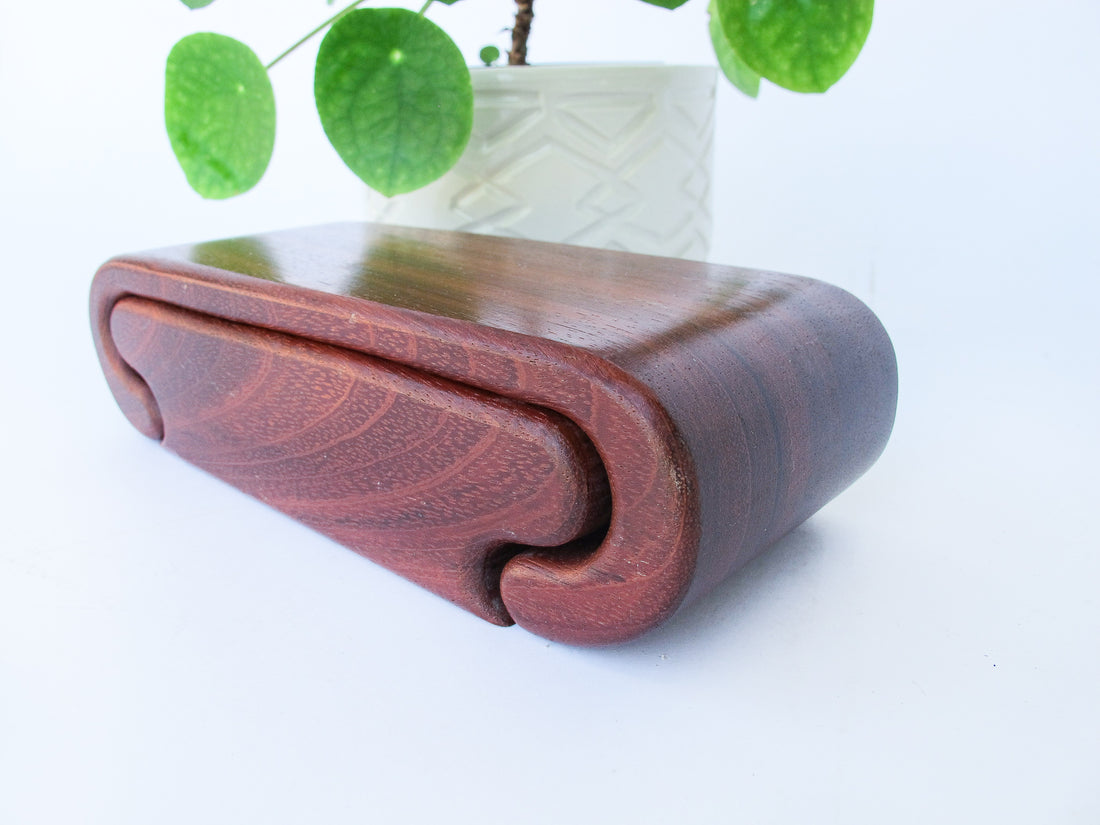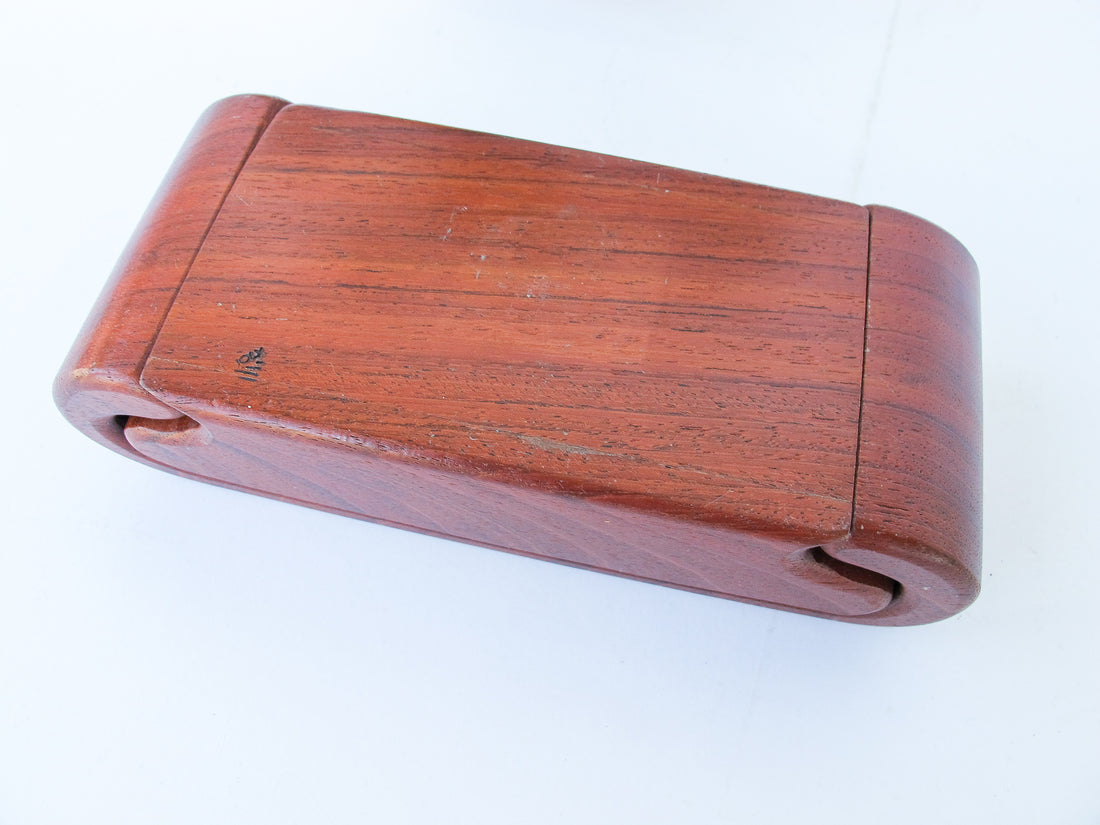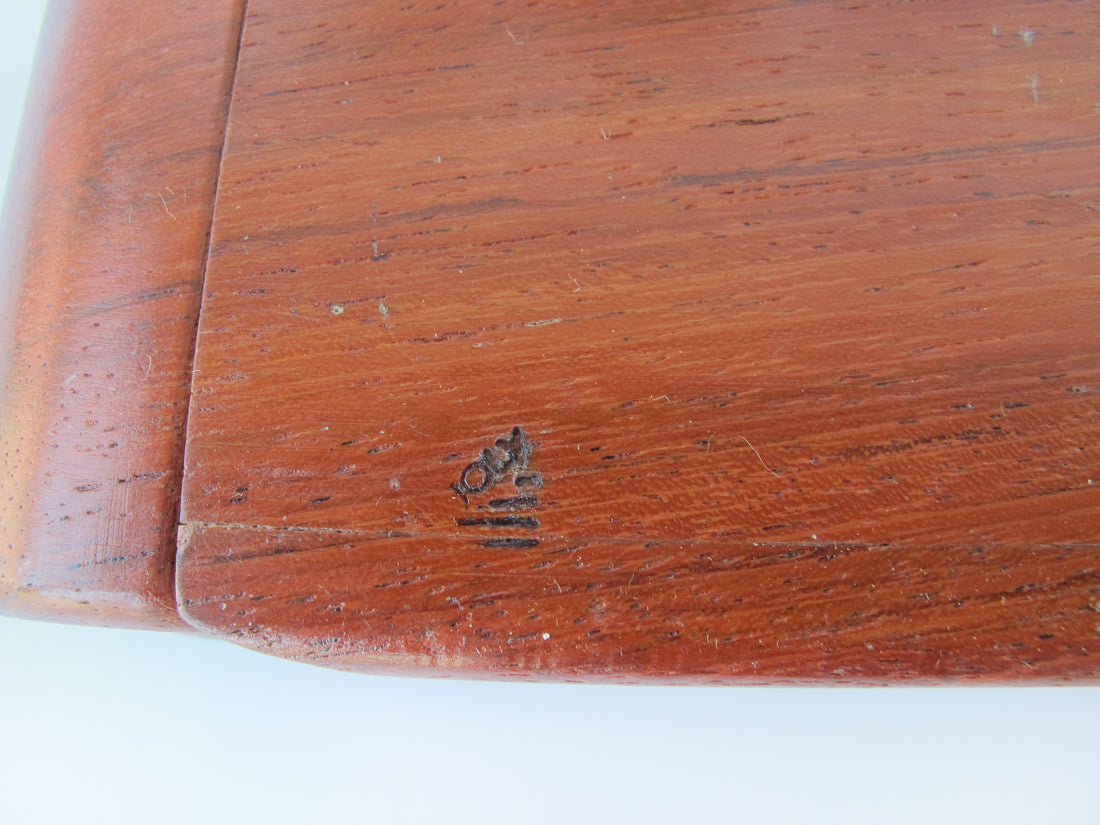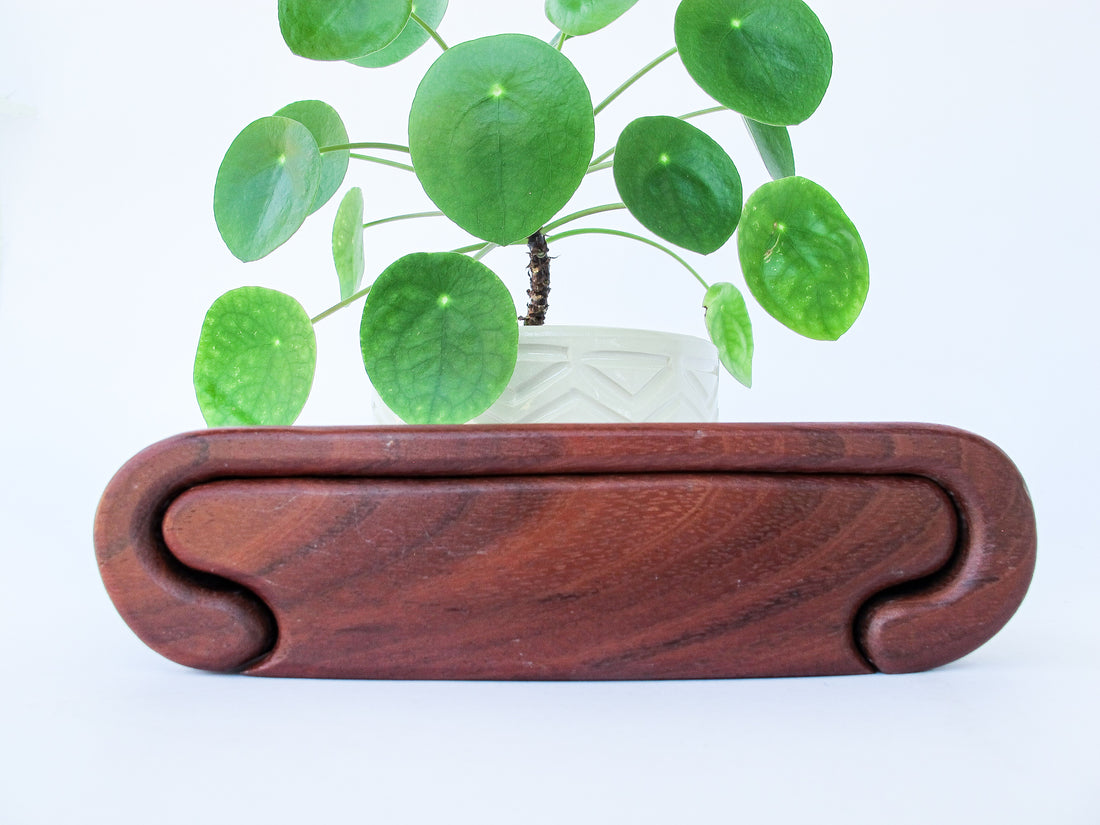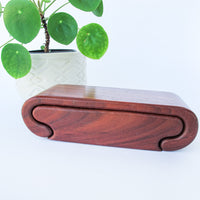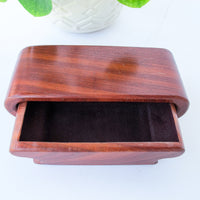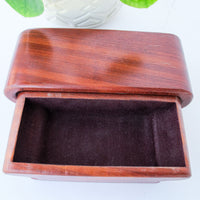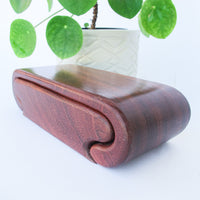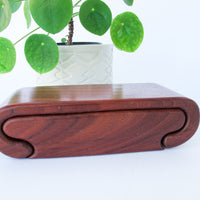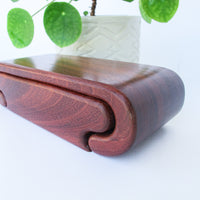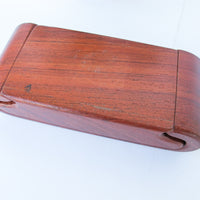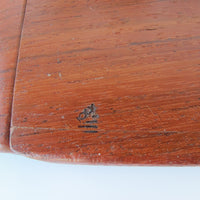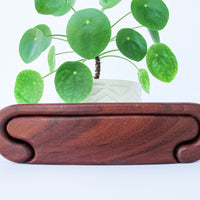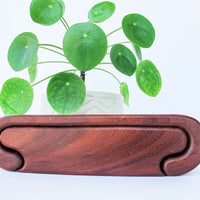 Wood Walnut Tree Box - Designer
We love these amazing hand crafted designer wood boxes. It is carved out of black walnut.

This box has a zen like feel with their almost mushroom like curves. it has a sliding wood top that opens up to little compartment inside to store small items. Would be perfect to store rings for a wedding and kept as a unique keepsake.

This box is signed and may be by Fred Buss and/or Marilyn Buss. With the stamp on the bottom.
Measures - 8.5" L X 3.25" W X 2 1/8" H / Interior Measures - 6" L X 2.5" W X 1.5" H