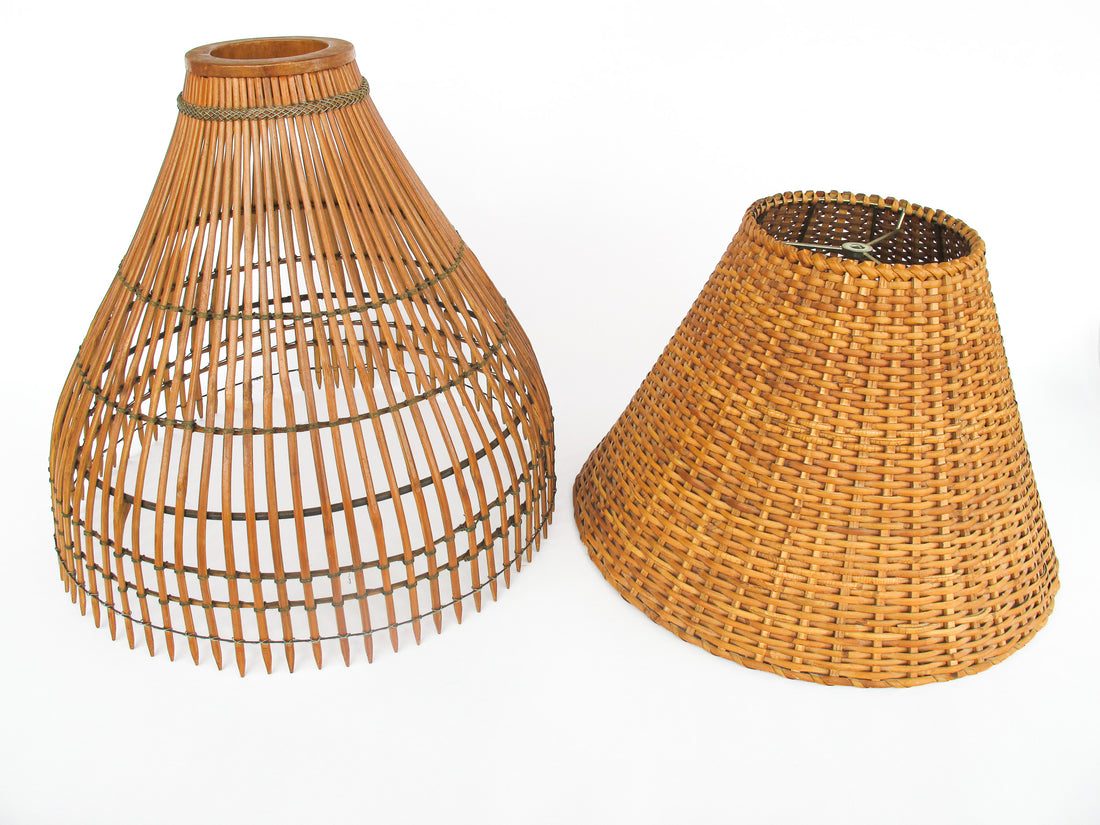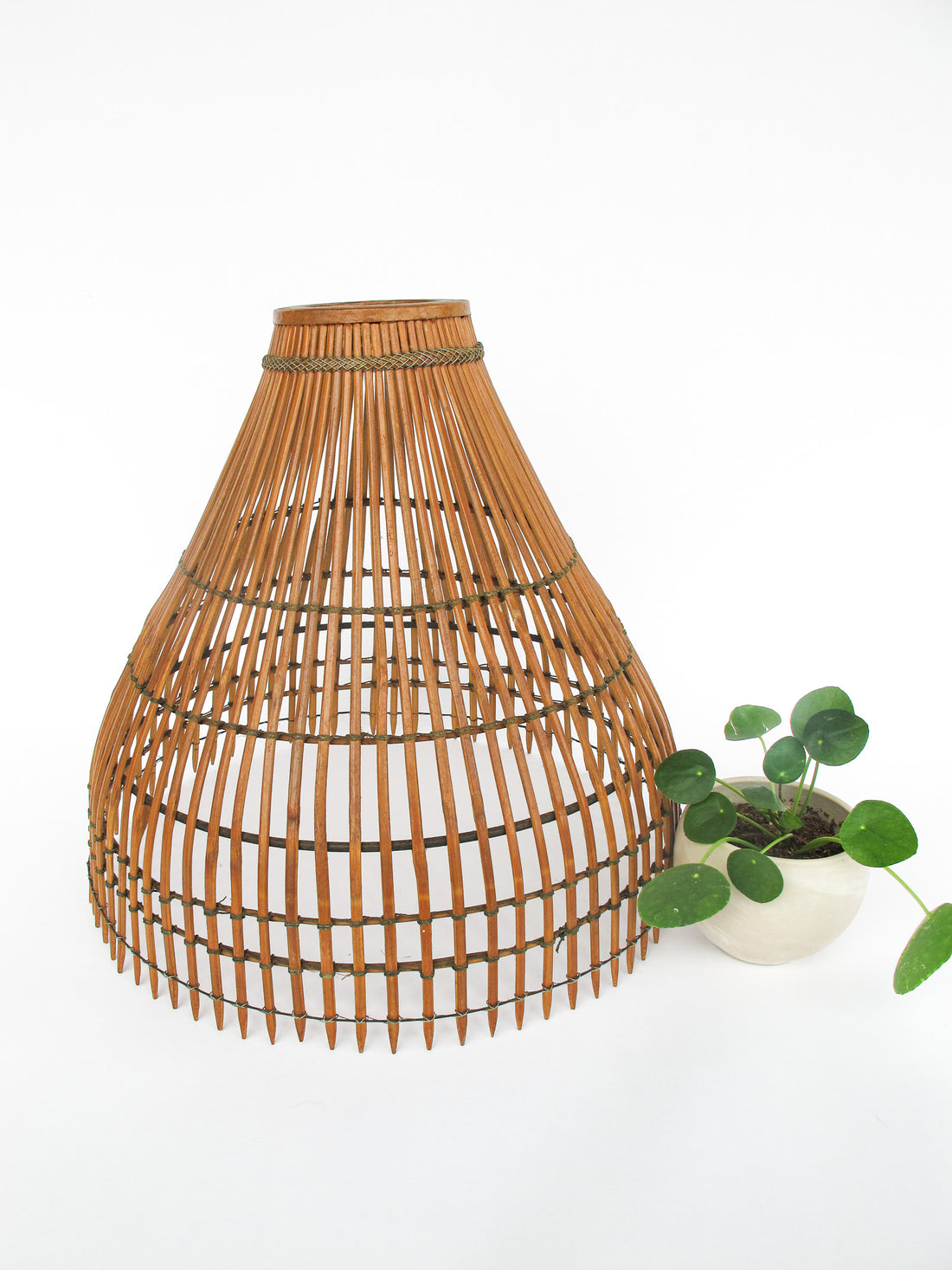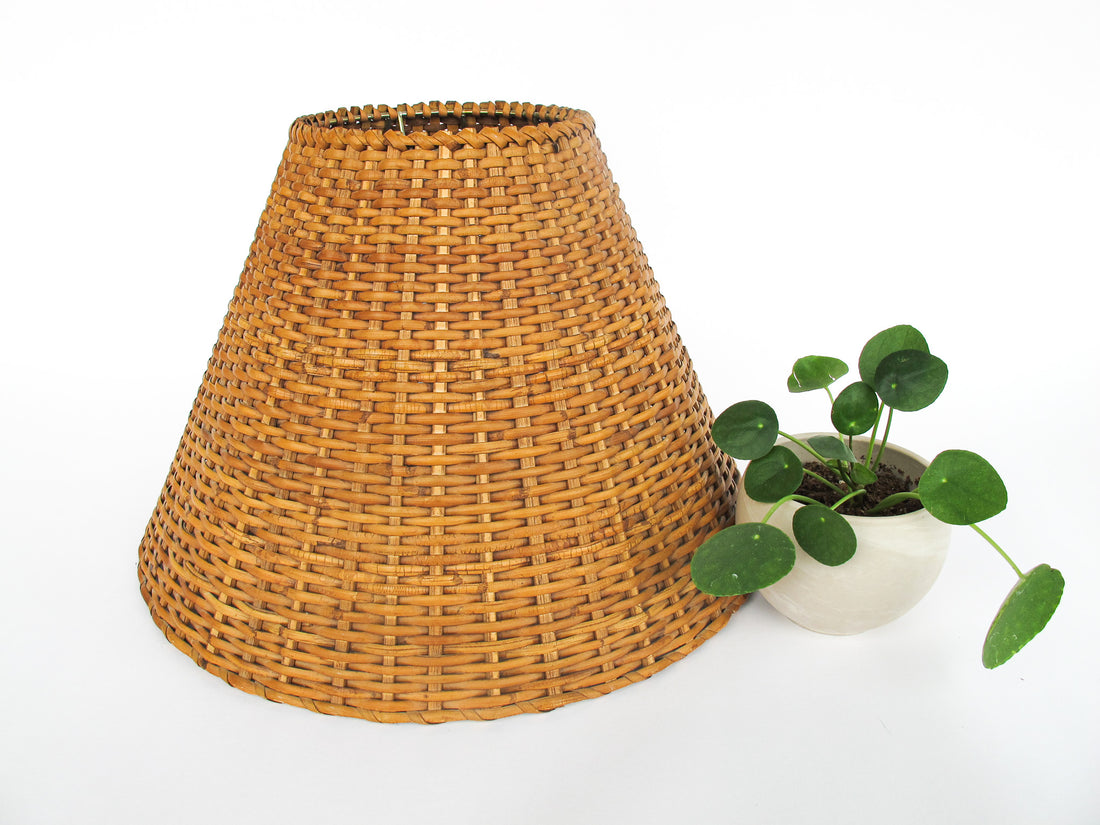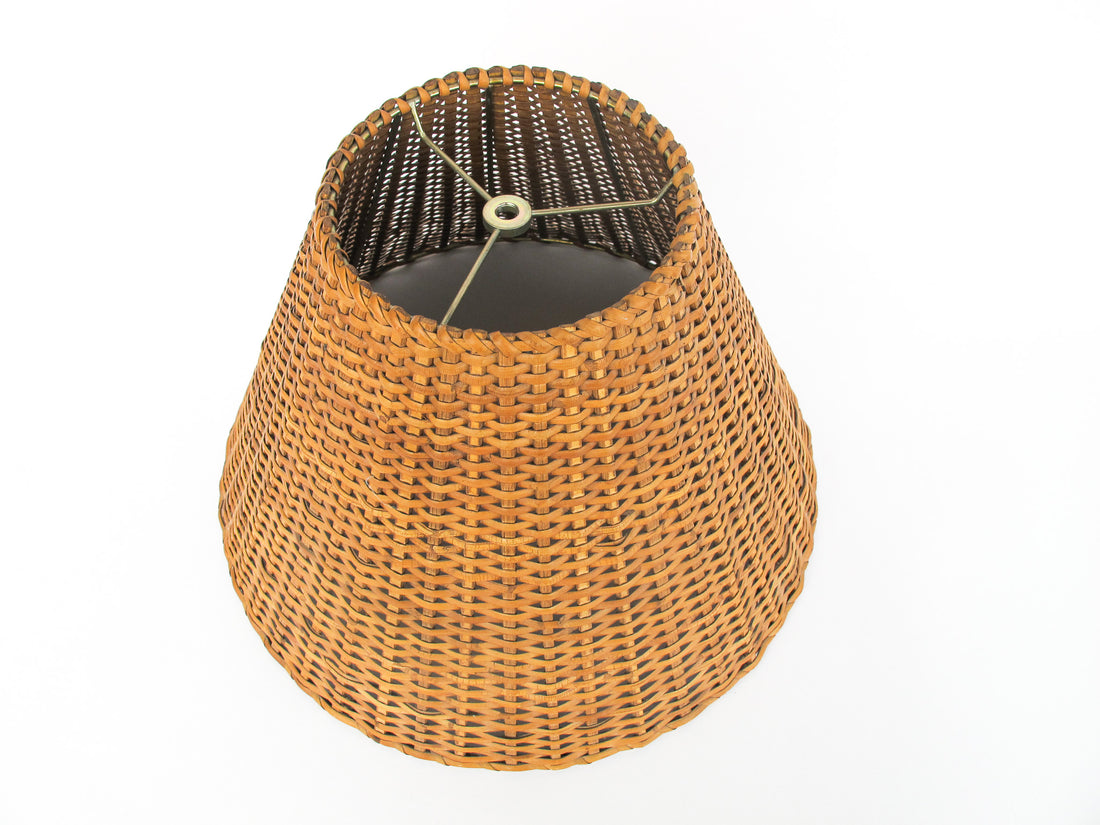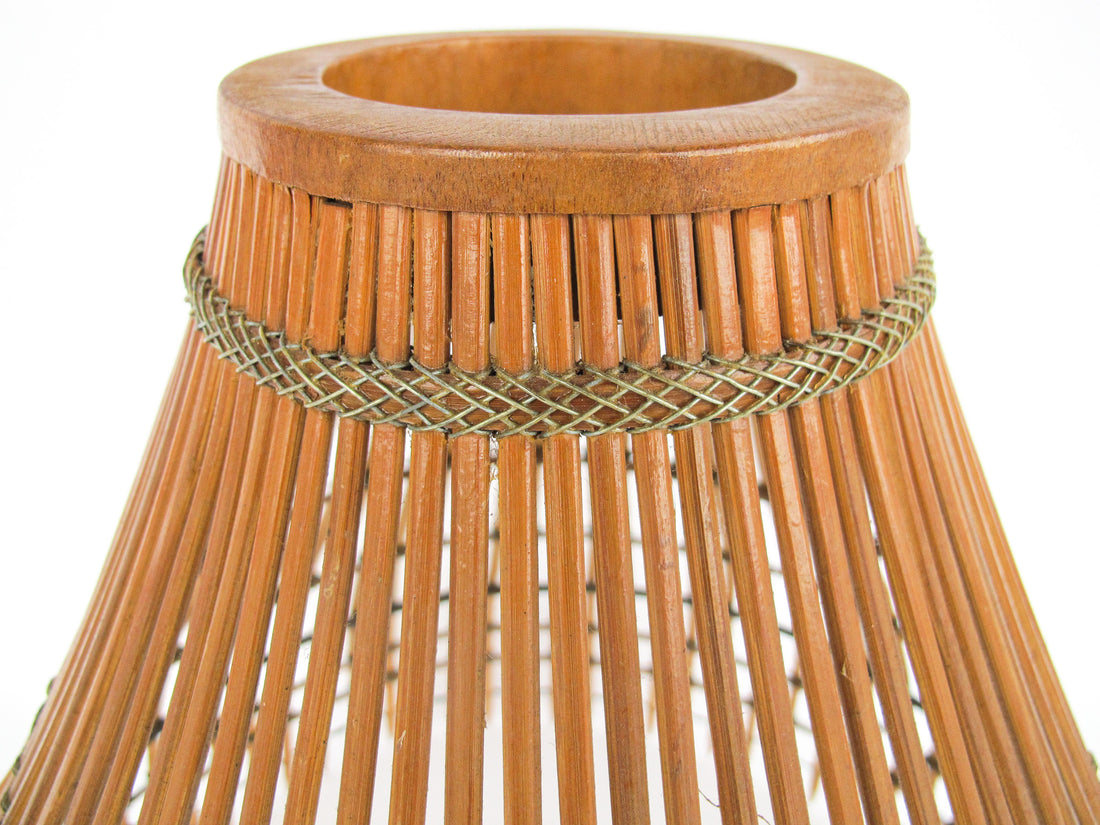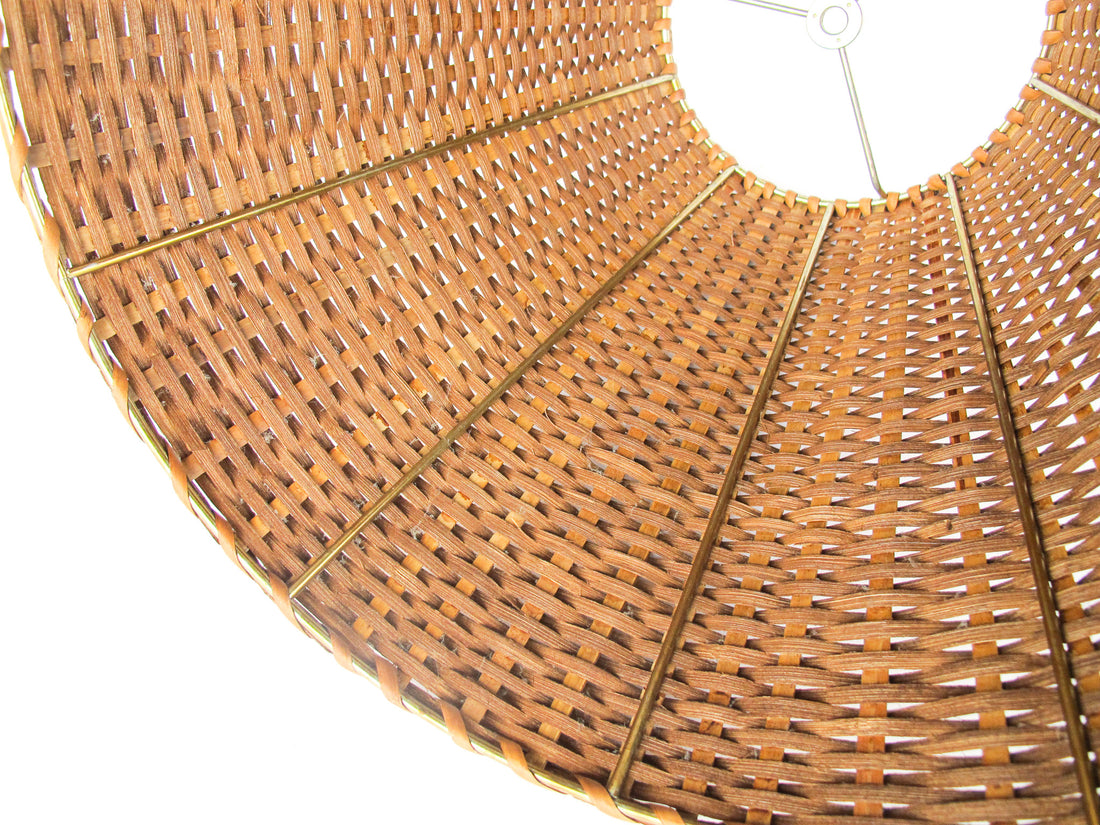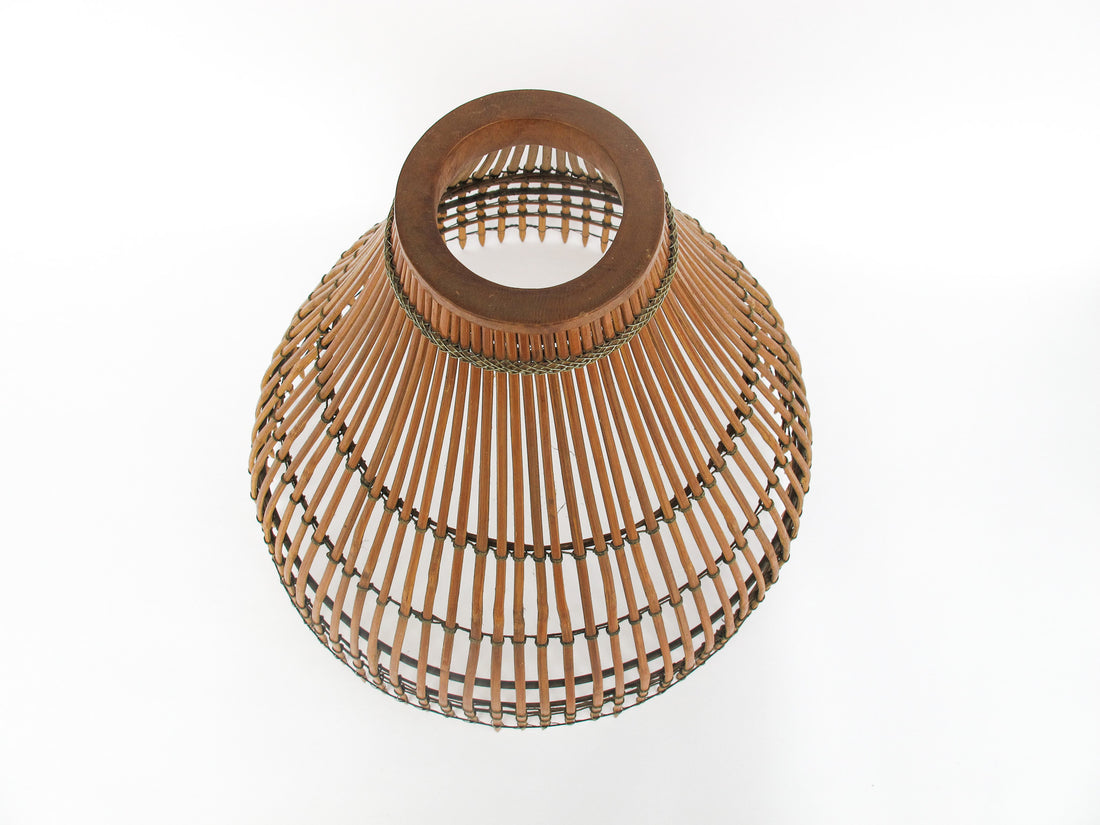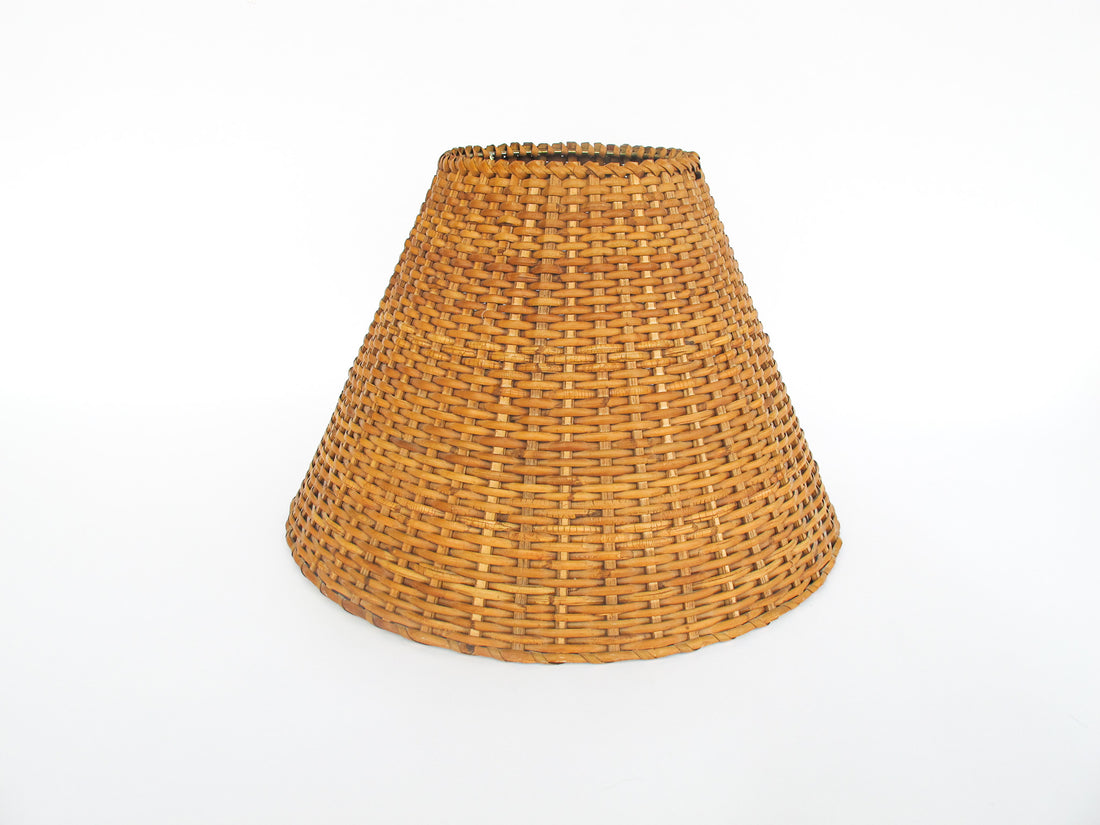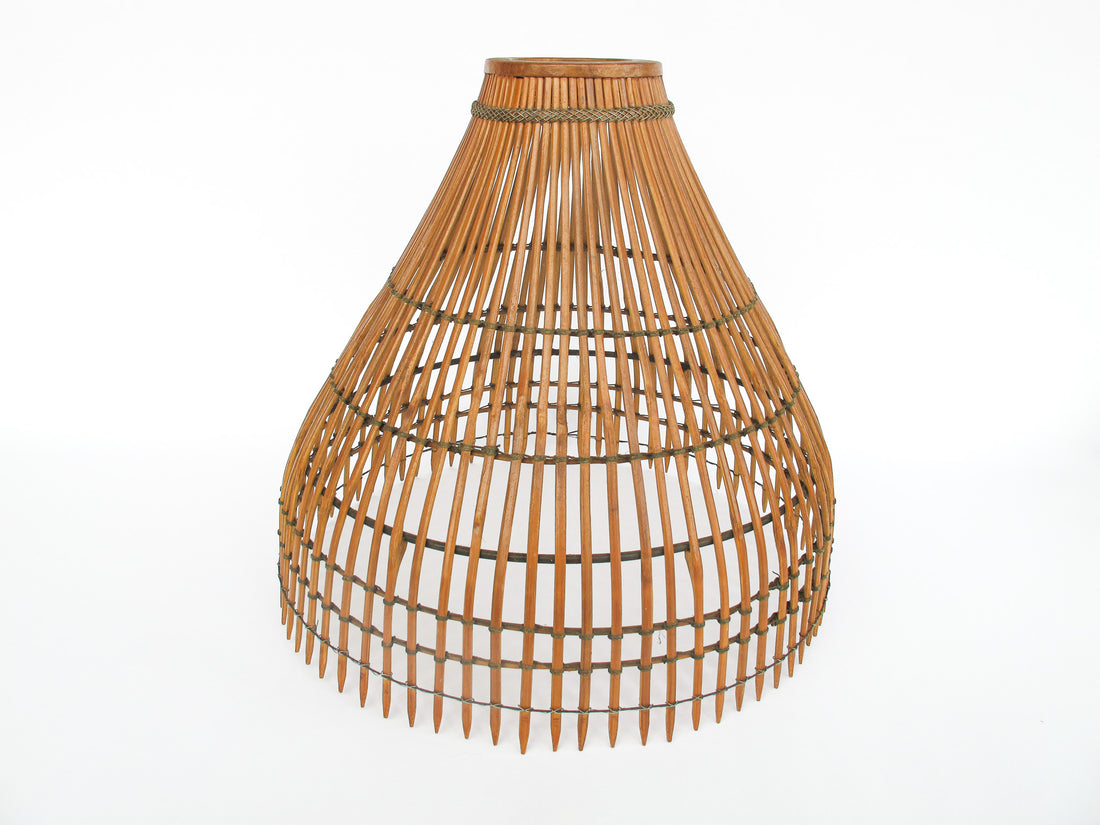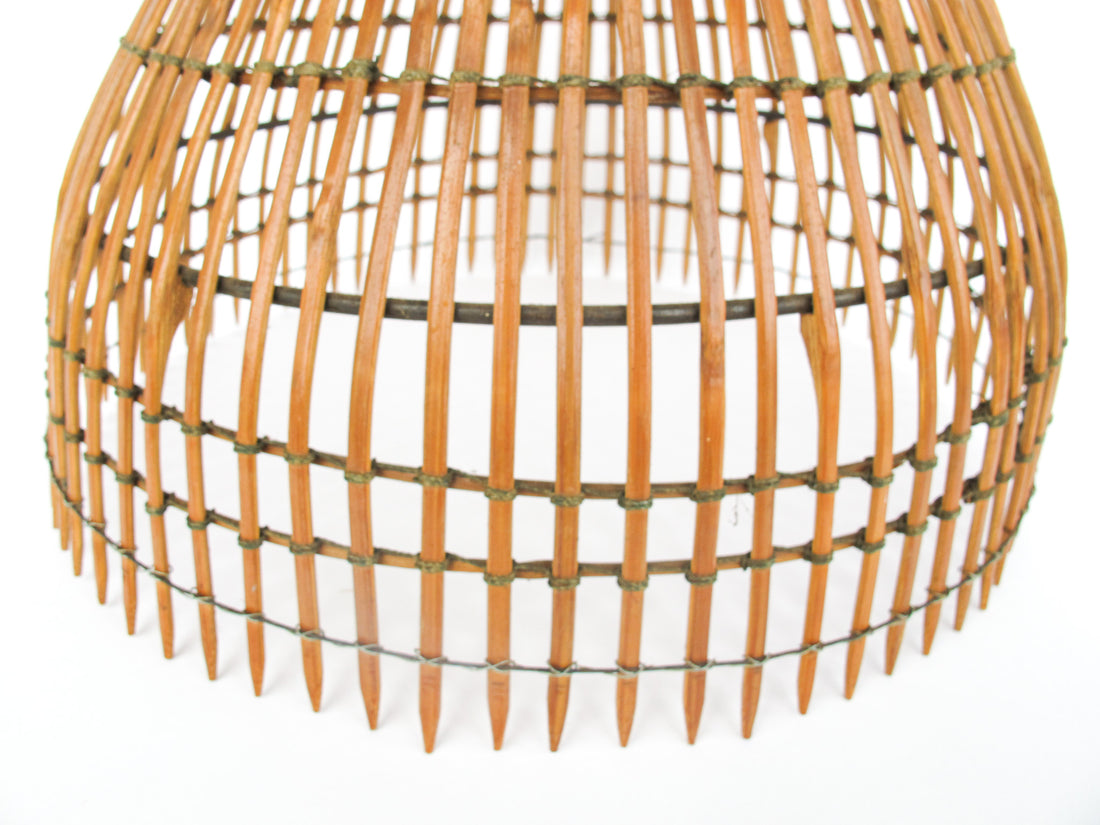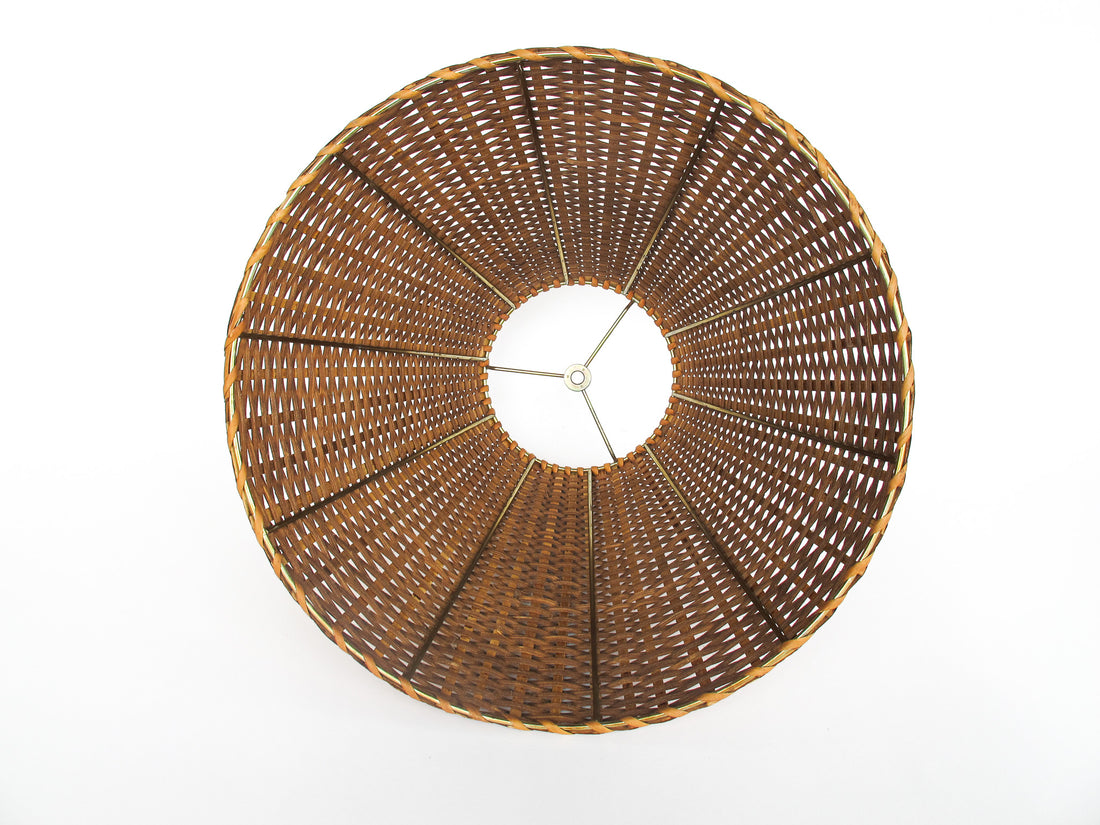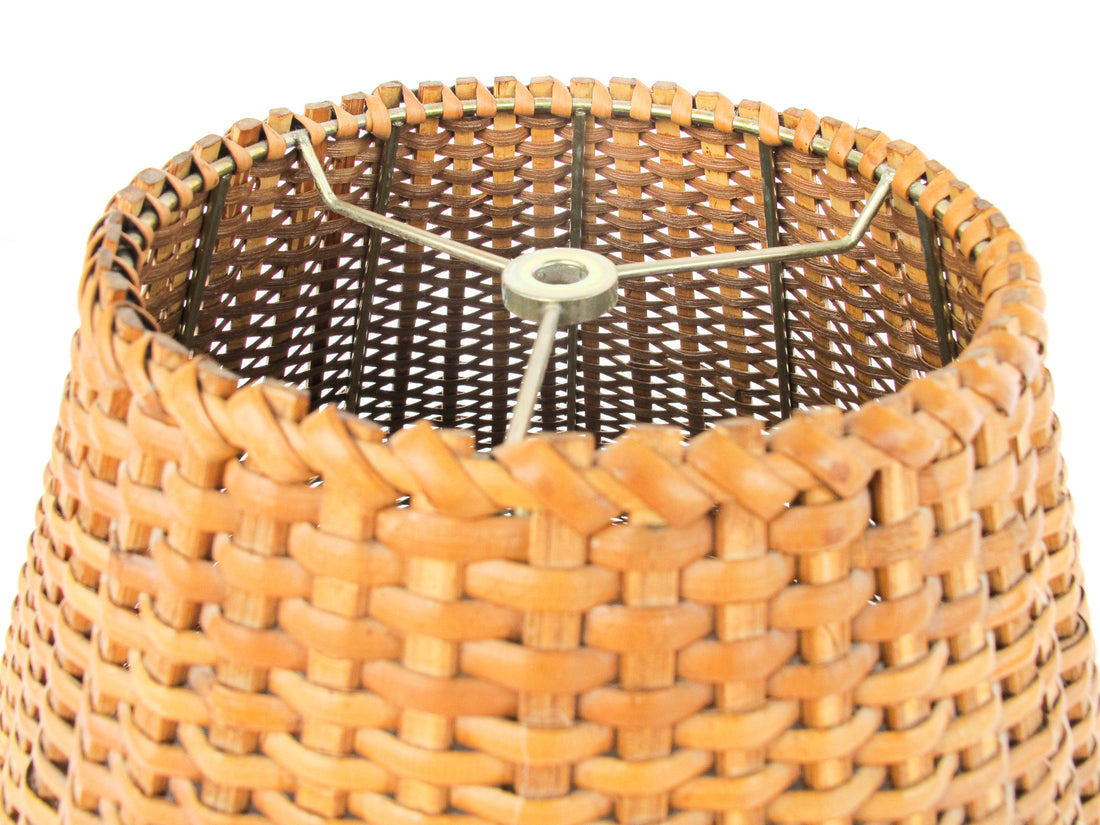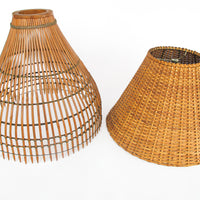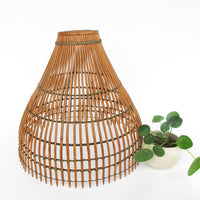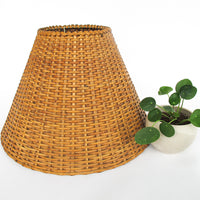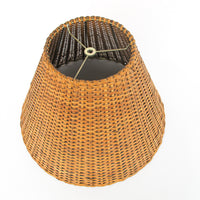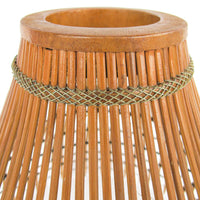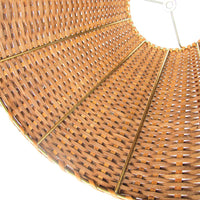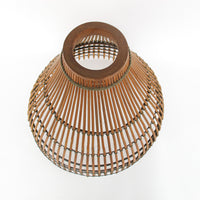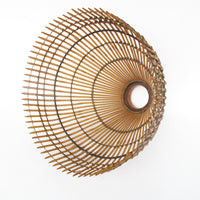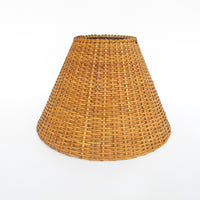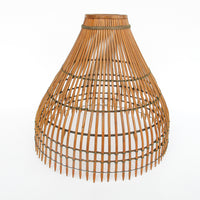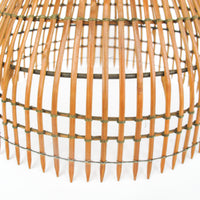 Wicker Woven Lamp Shades (Sold Separately)
We love the look of woven shades. These both have a lot of character! Each one is sold individually. 
The hanging pendant lamp shade was originally imported and looks more 1950s midcentury era. Has the classic cast iron bands to secure bamboo and rattan woven elements. It is in great condition considering its age! Perfect to secure as a hanging pendant light with other varieties of woven shades!
Measures - 16" H X 17.25" D Bottom X 4 7/8" D Top X 3 3/8" Top Opening
The lamp shade style shade is intricate with its medium stain and tightly knit thick wicker weaving. This shade has been woven on a metal frame and would work with a traditional lamp fineal with the securing point at the top. 
In good second hand previously loved condition. Has very minimal wear around the rims of the shade and is no fraying or coming apart. It is in good structual condition with the metal framing etc.
Measures - 17.25" D base, 7.5" D Top X 11.25" H