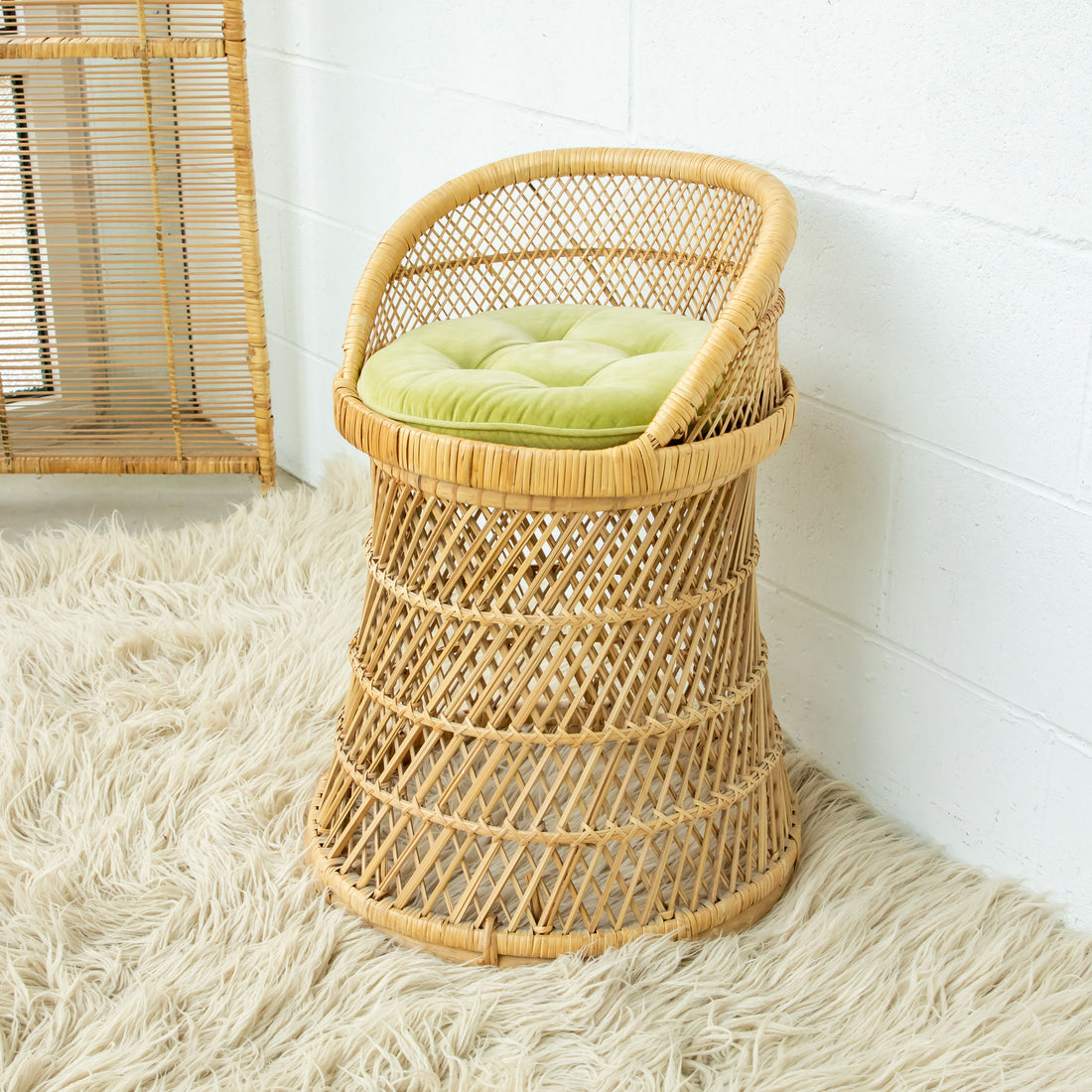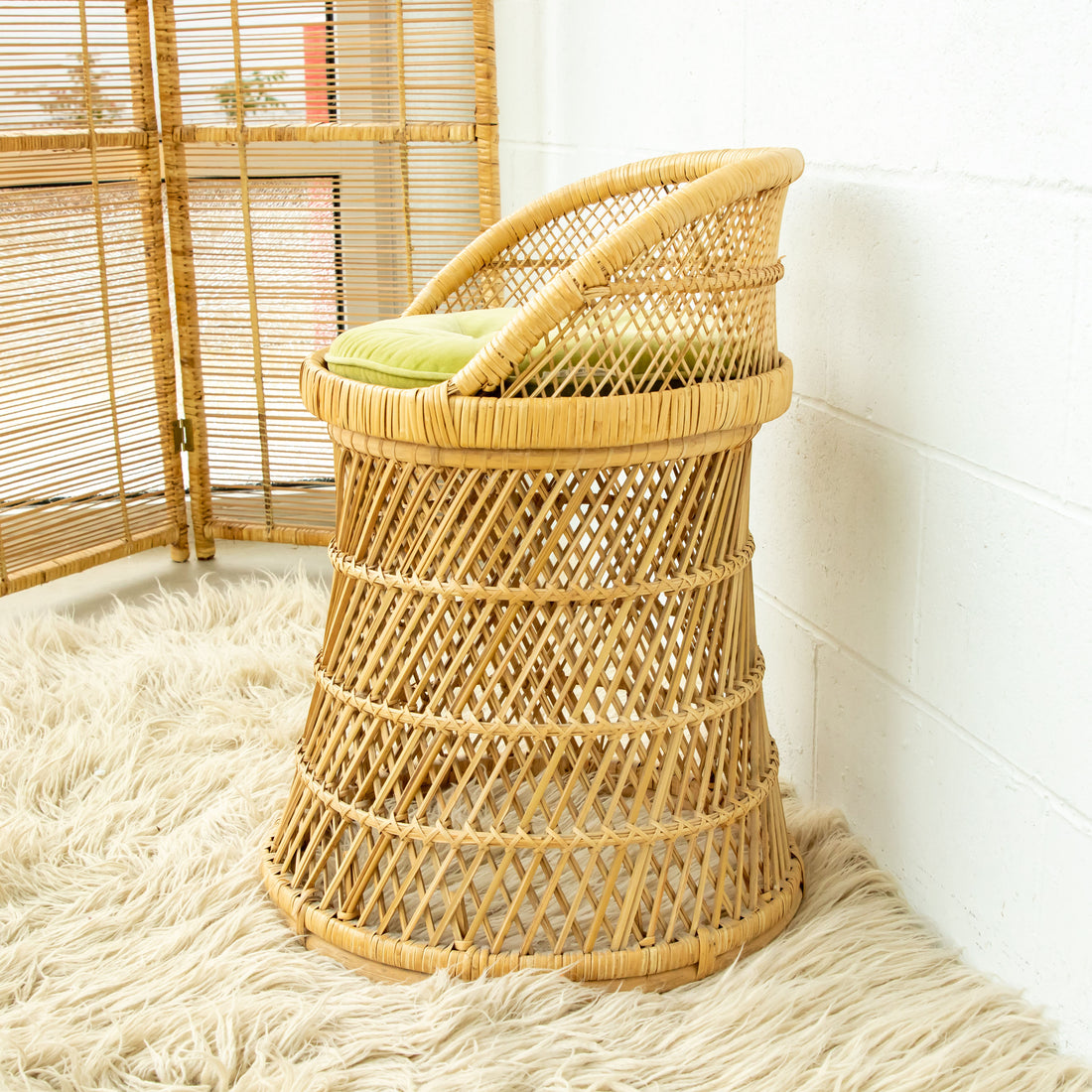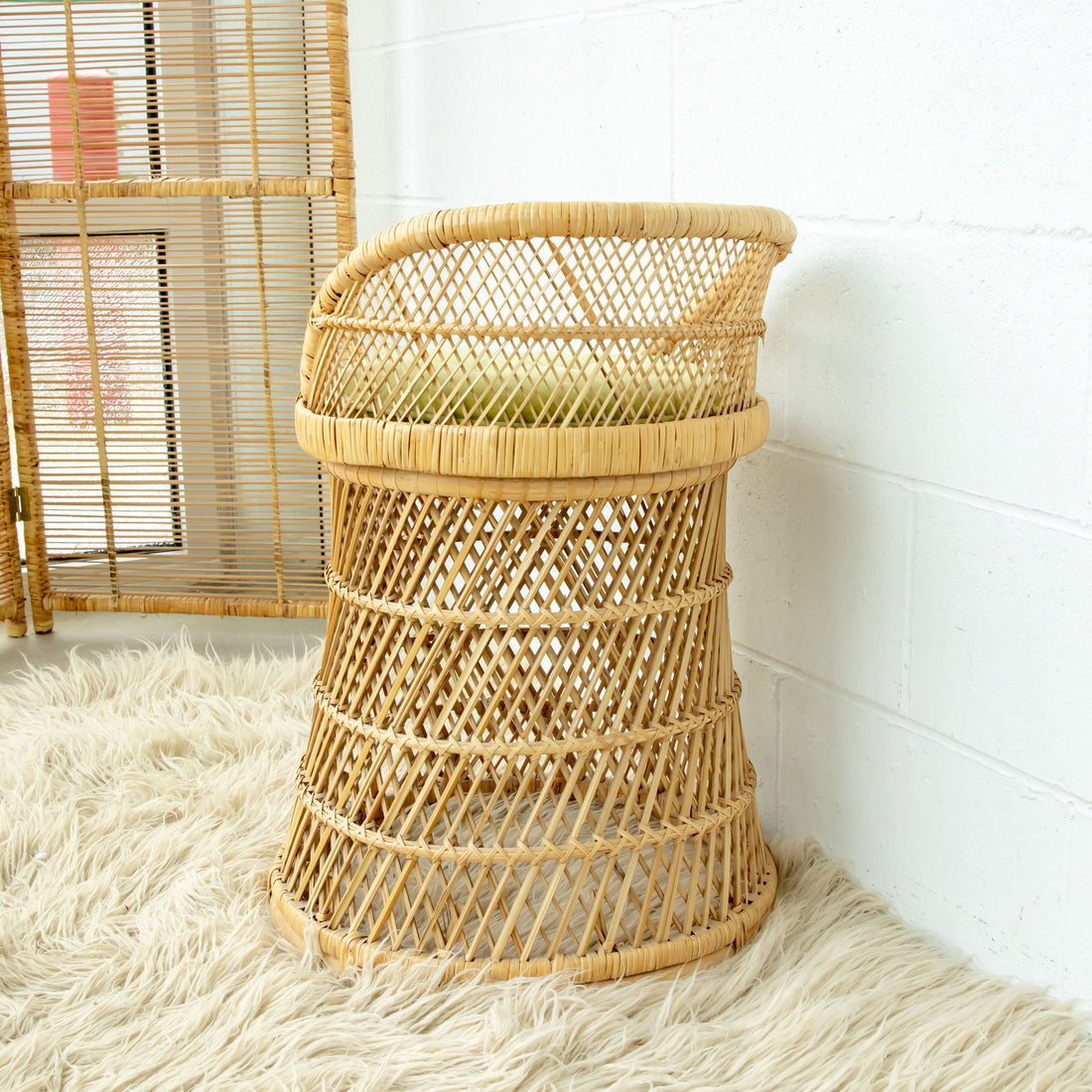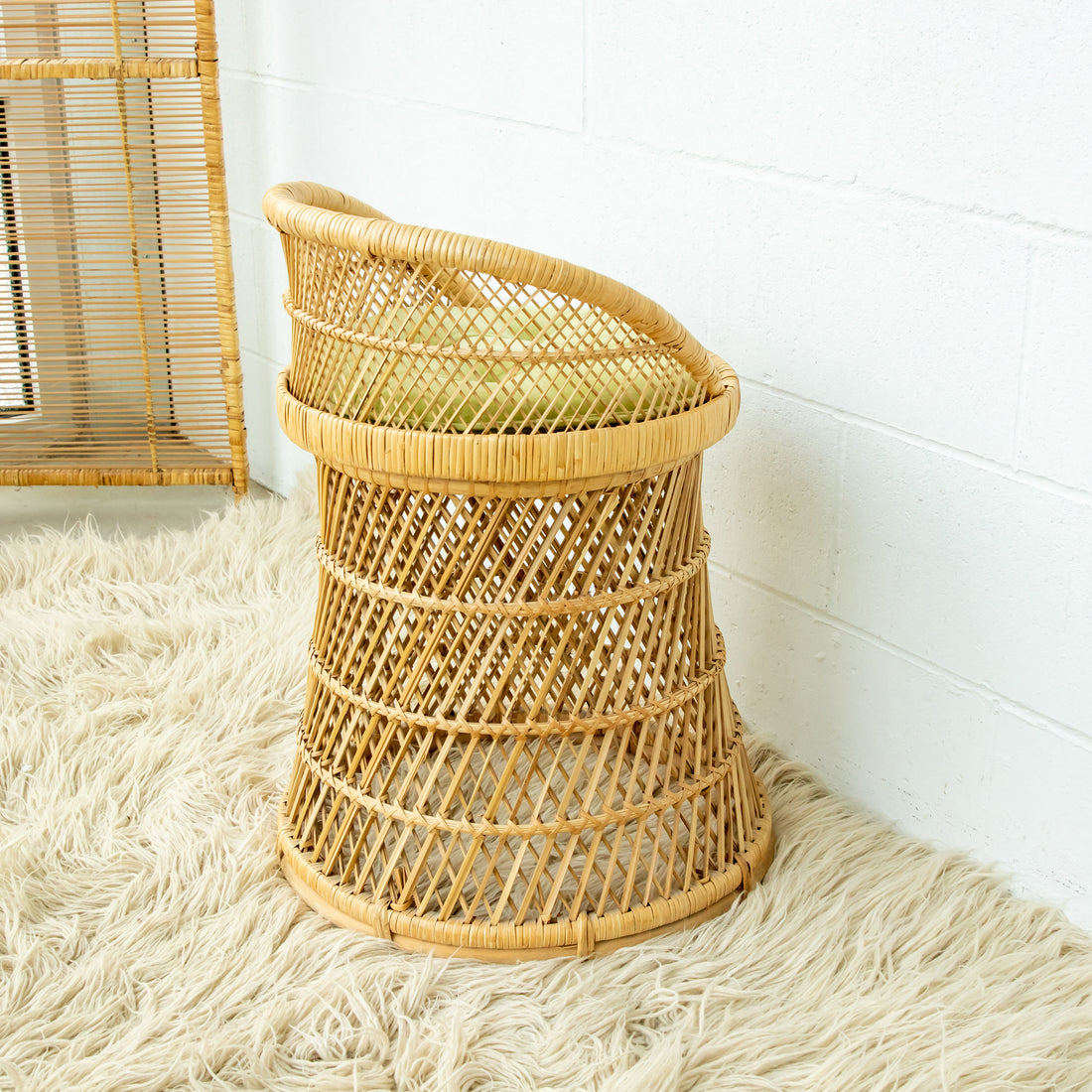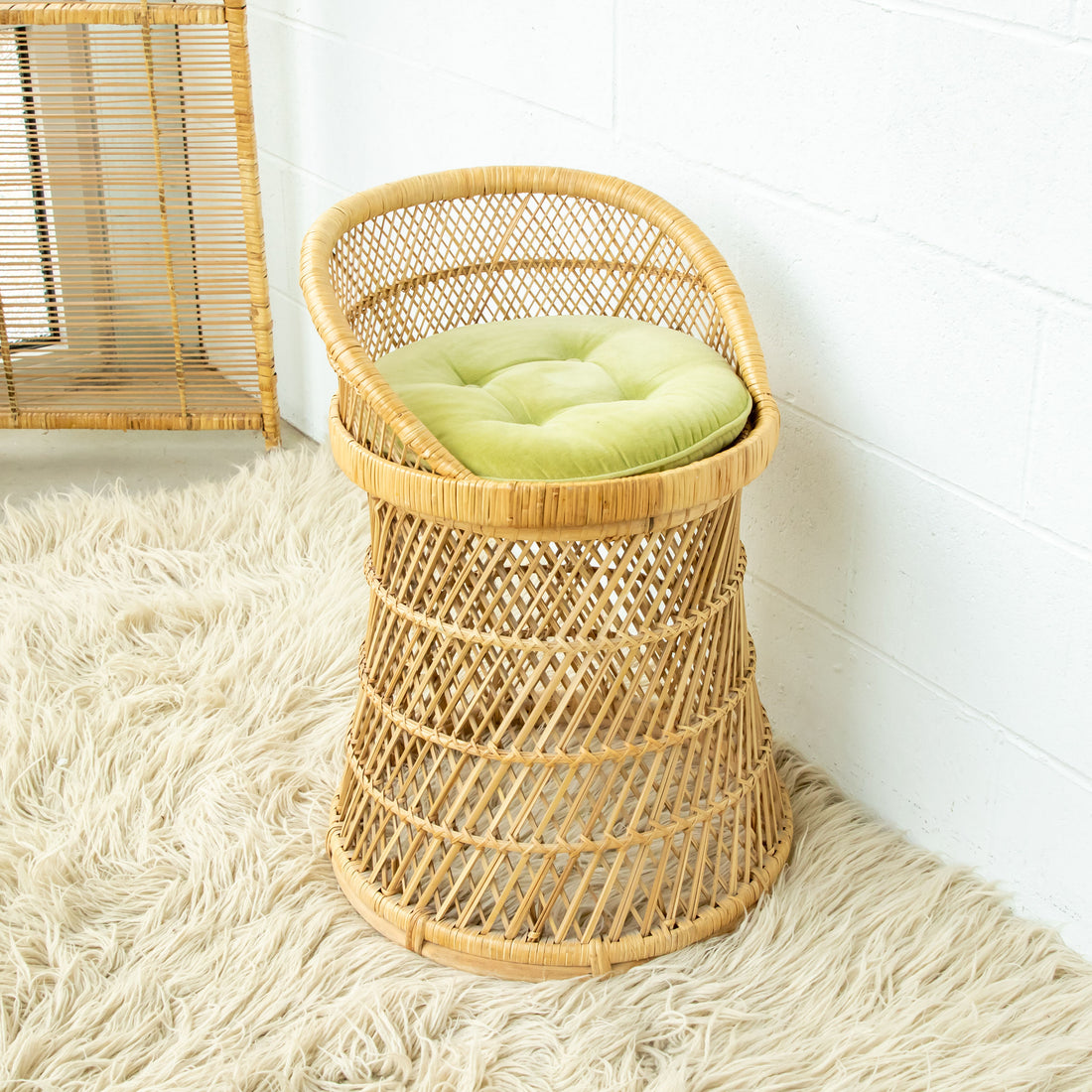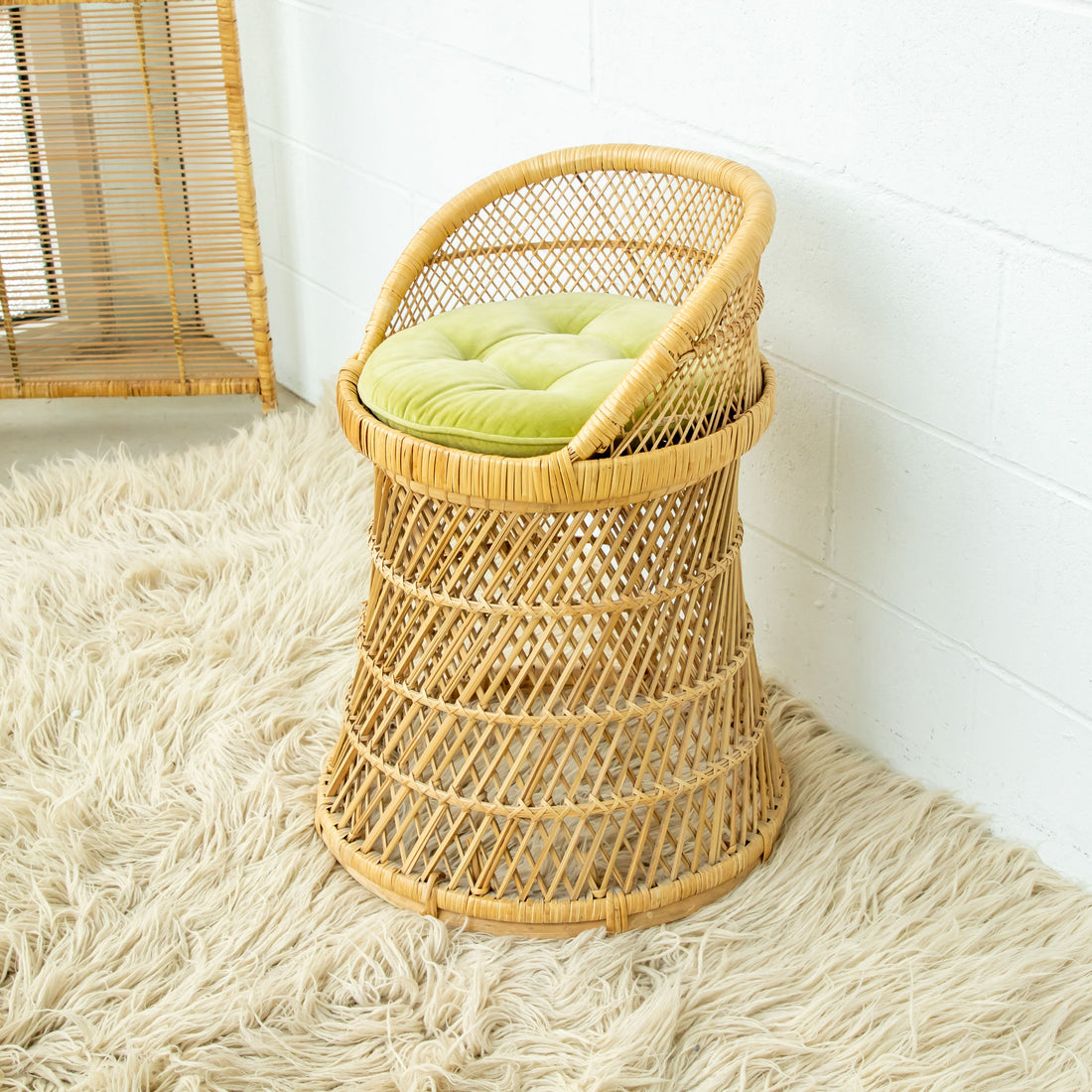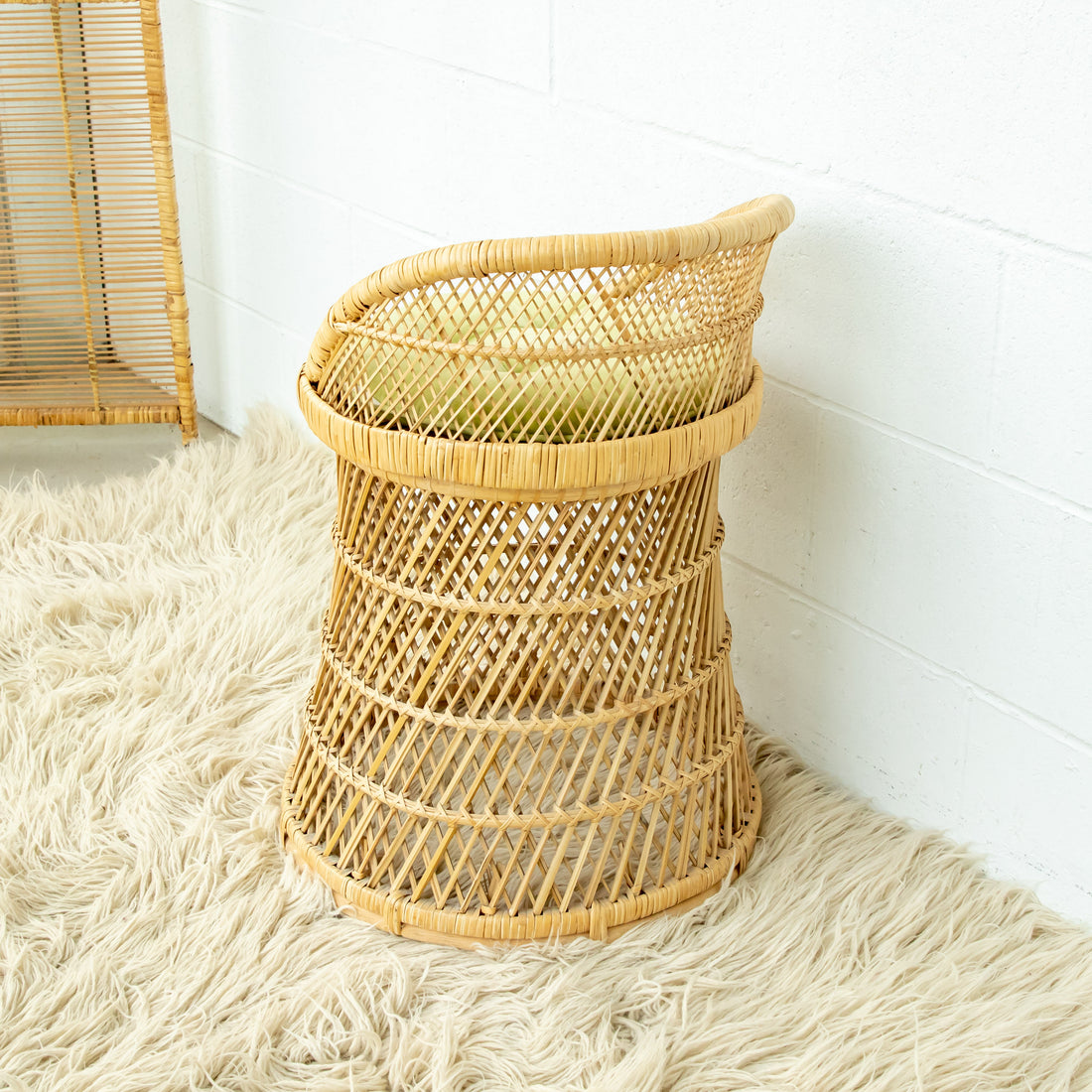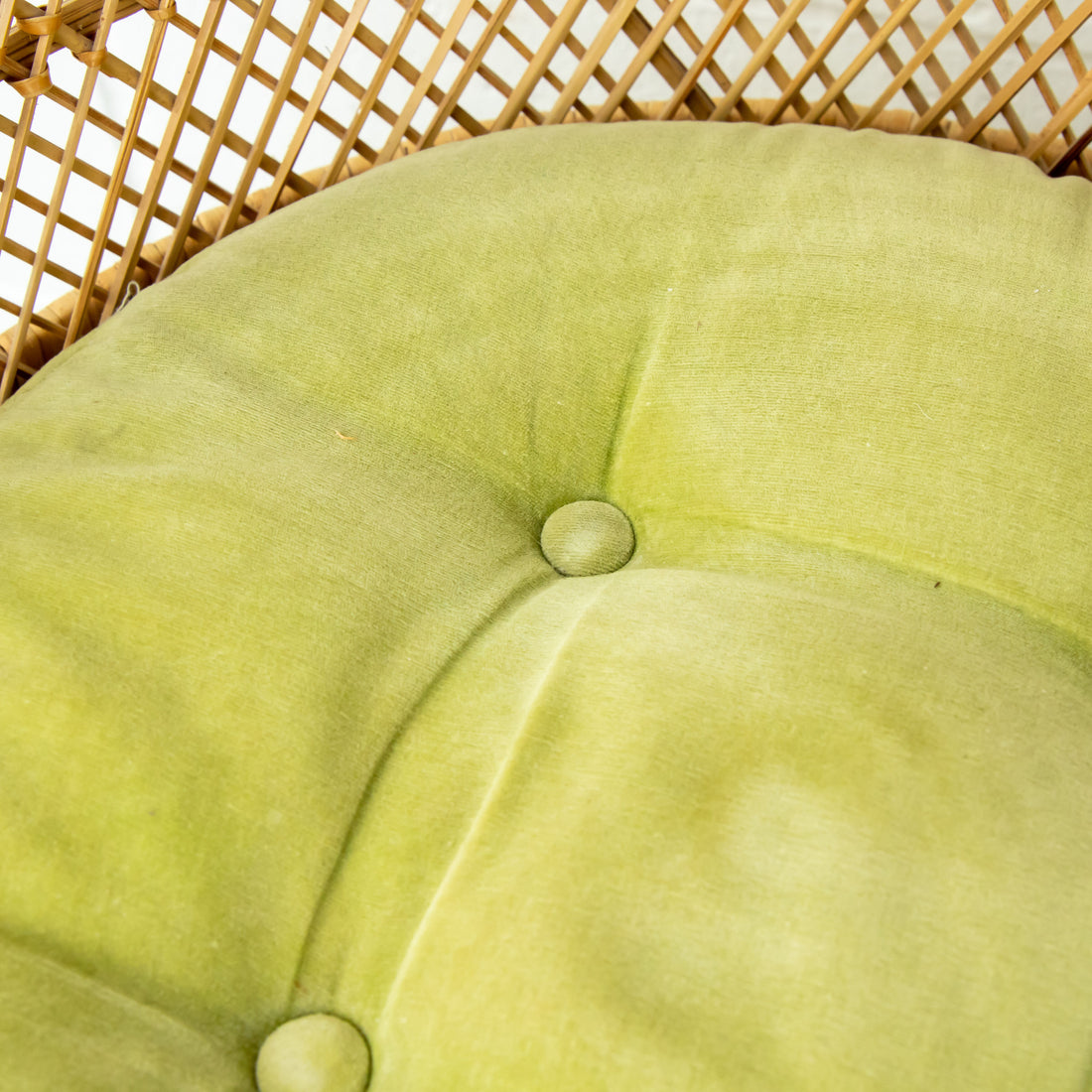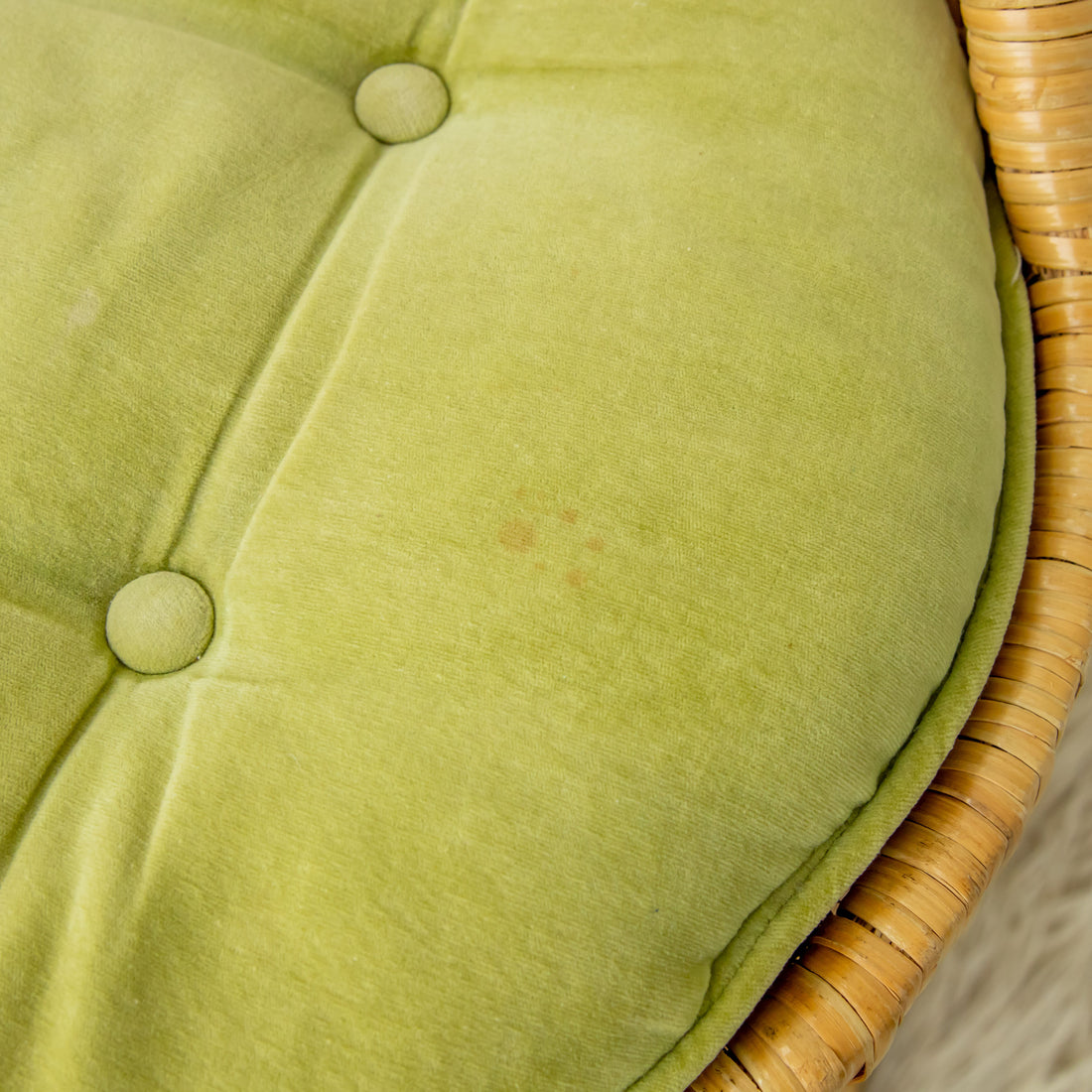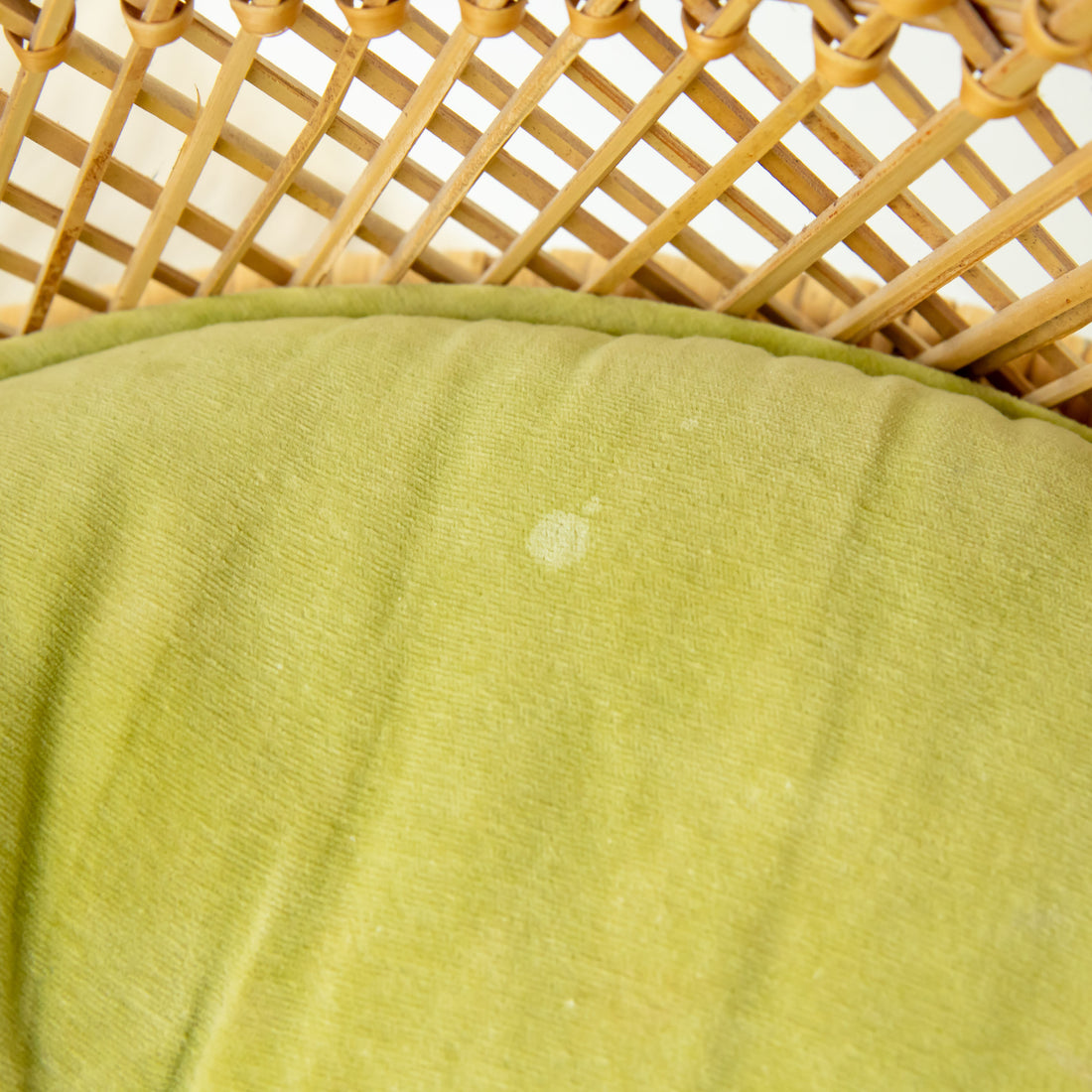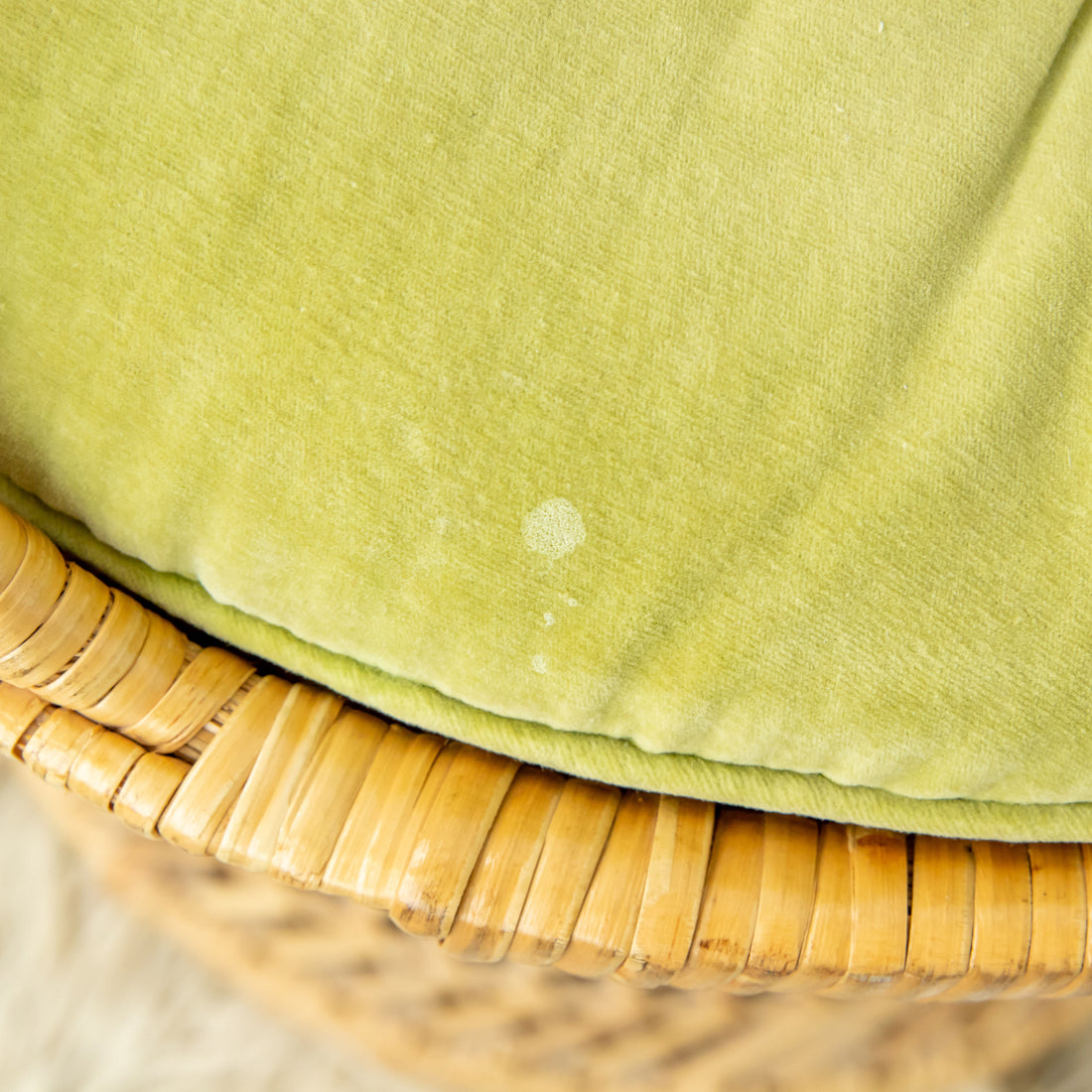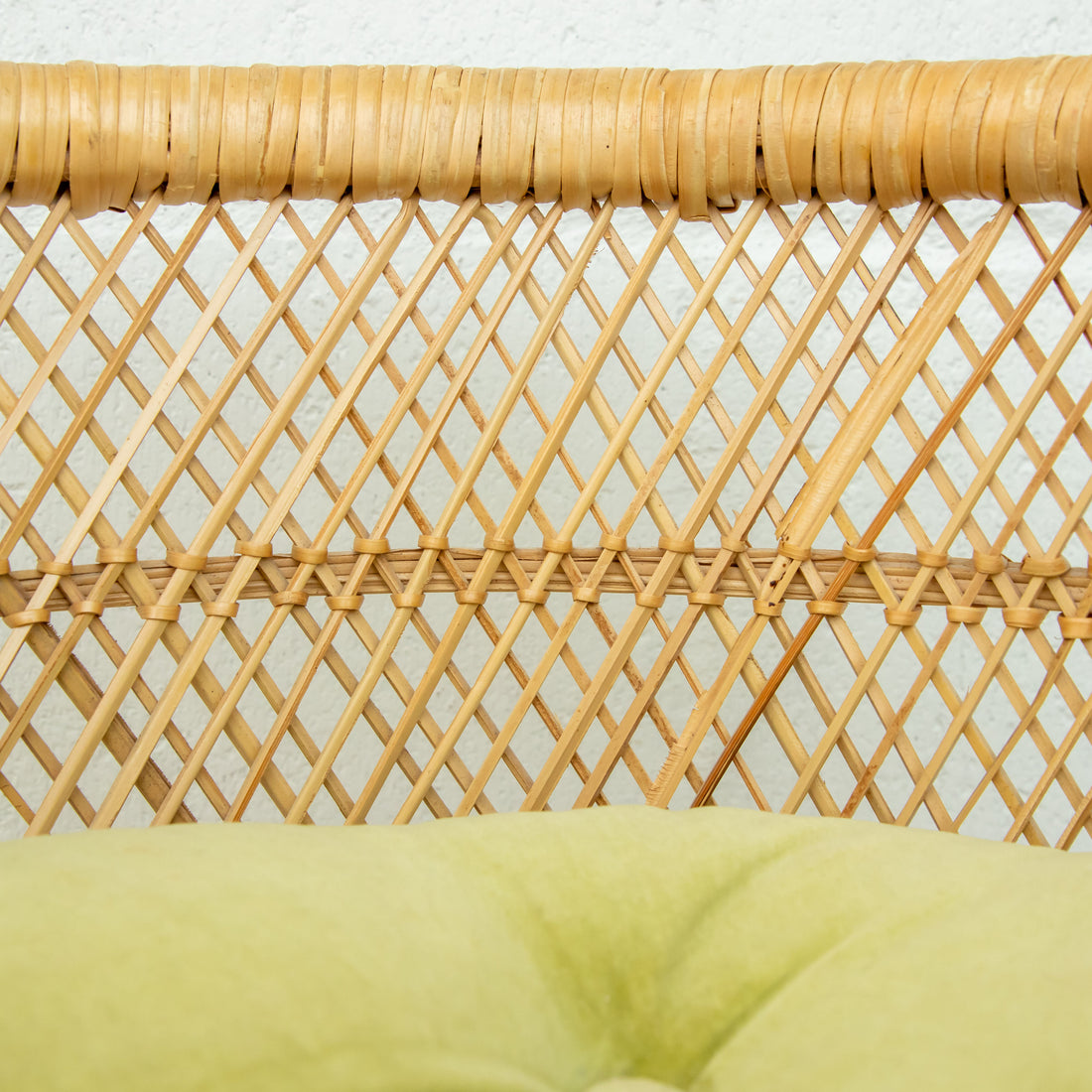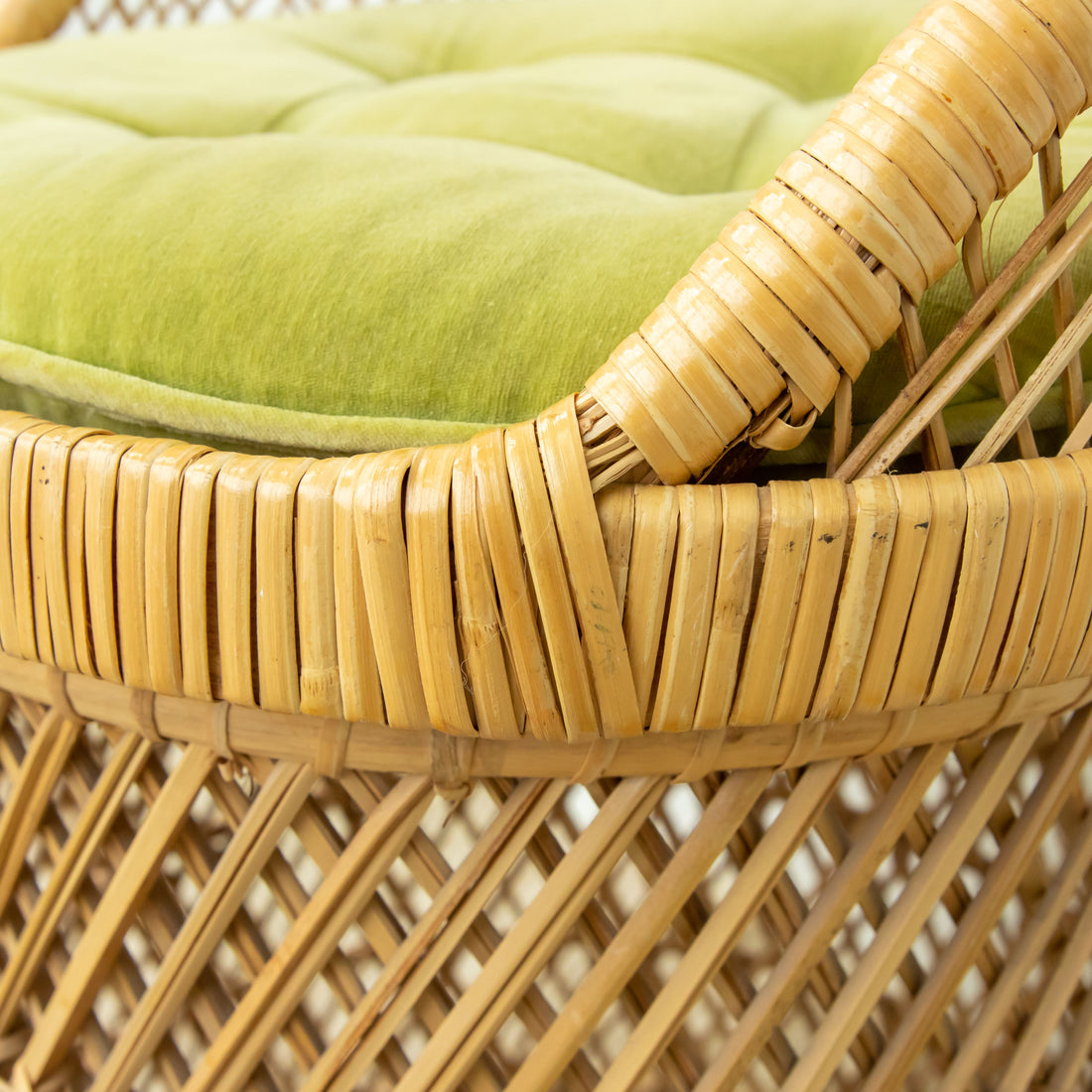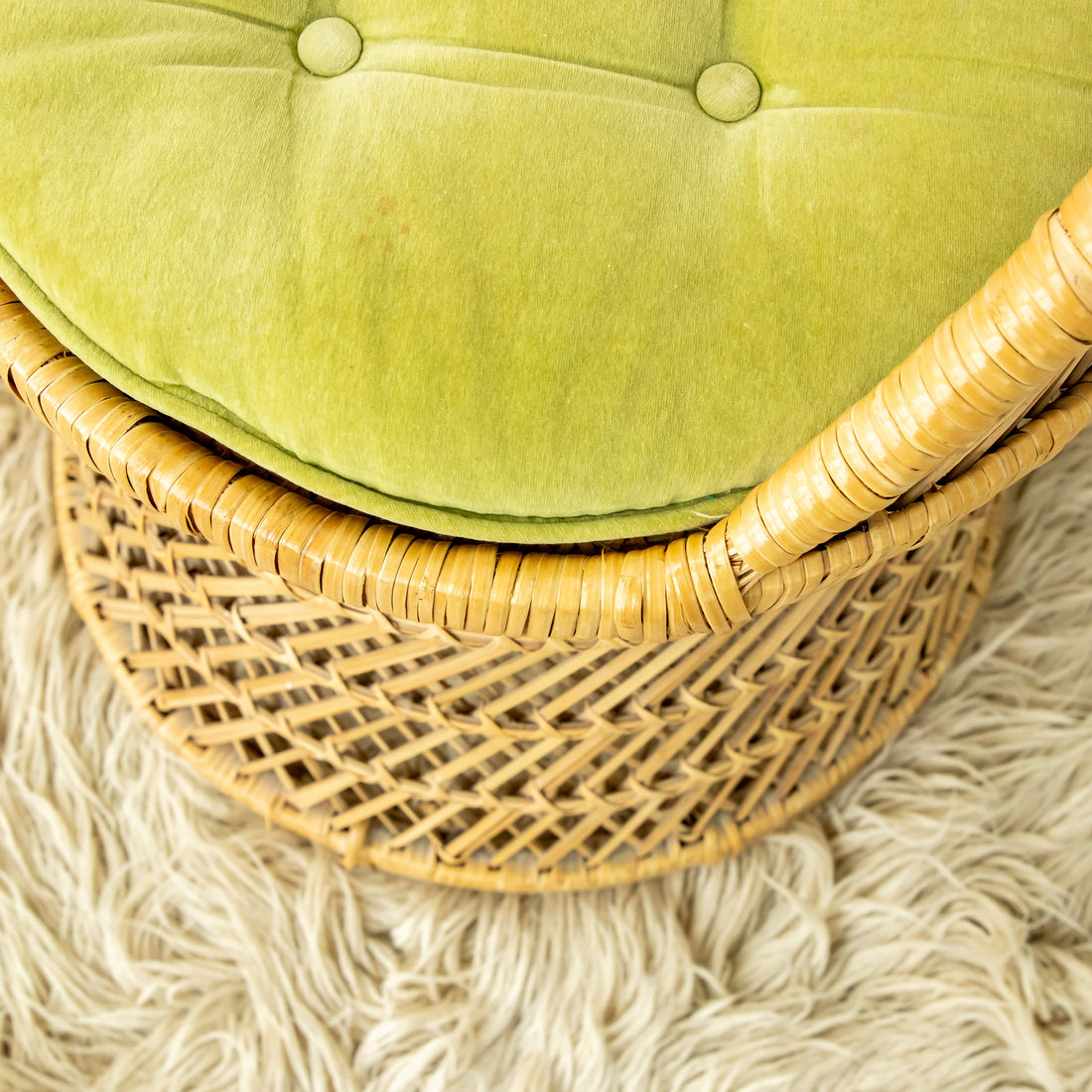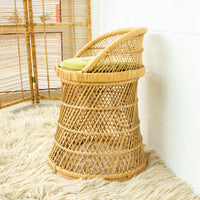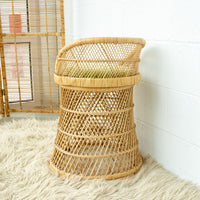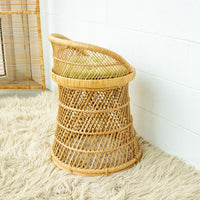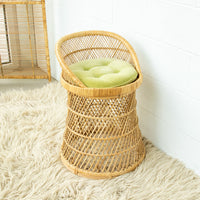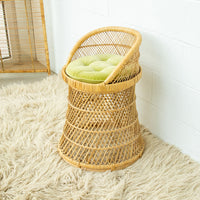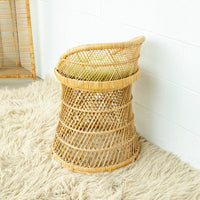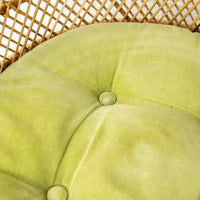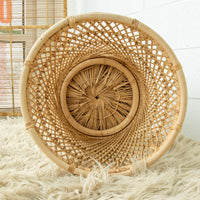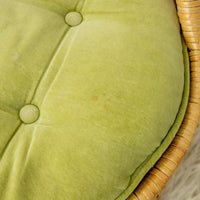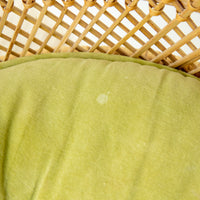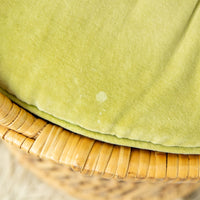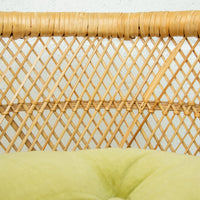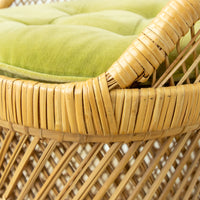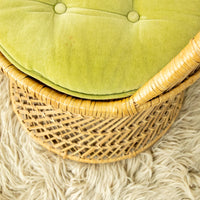 Wicker Stool with Cushion
This bohemian woven peacock stool/chair is beautiful! Please note that it does have some natural very minimal wear that doesn't hurt the integrity of this piece. I Its the perfect small seat for a corner or vanity. It comes with the green tufted cushion. 

We are absolutely in love with this chair and it will make the perfect seating outdoors, lounging, picnics etc.
Measures - 17.5" D X 24" H / Seat 18" H X 8" Seat back H