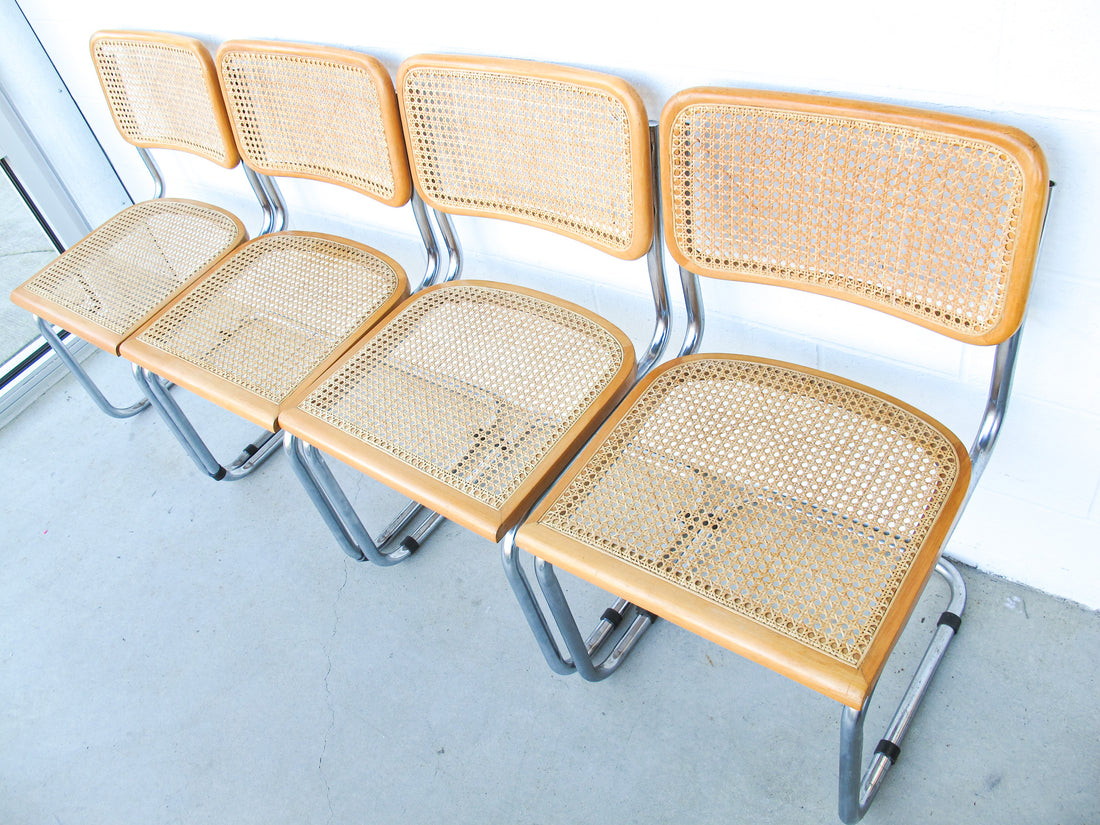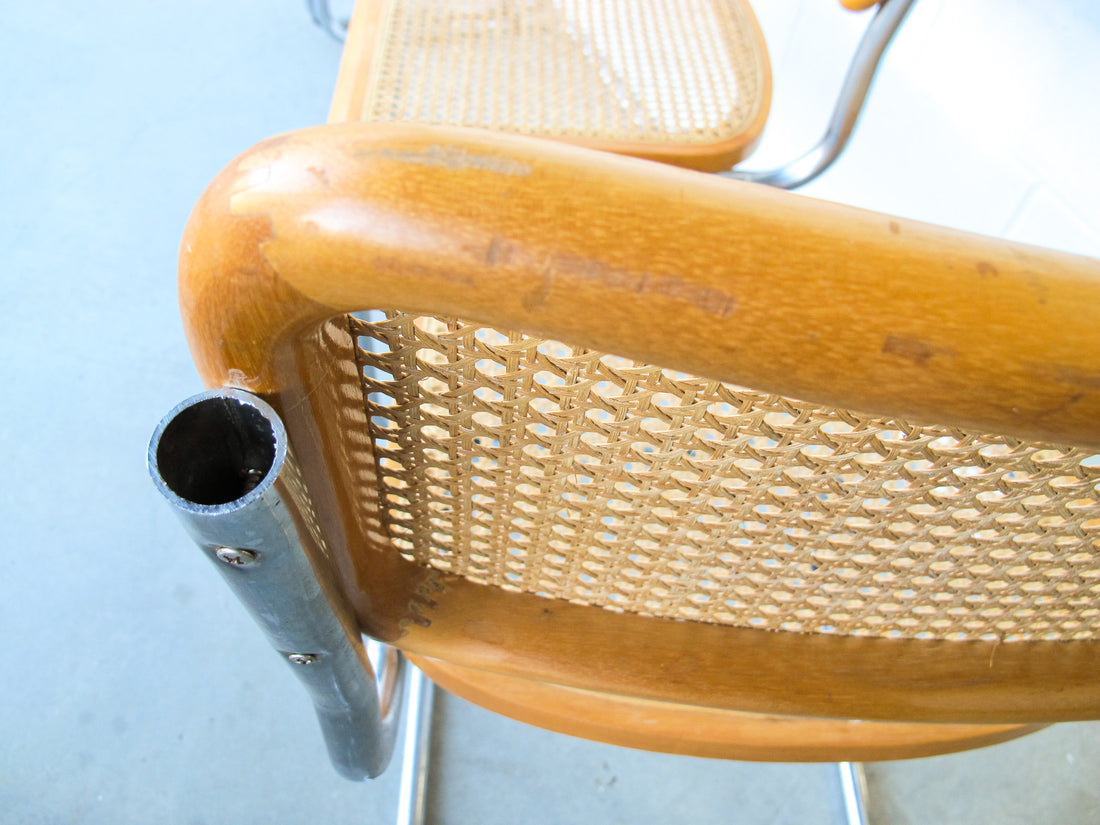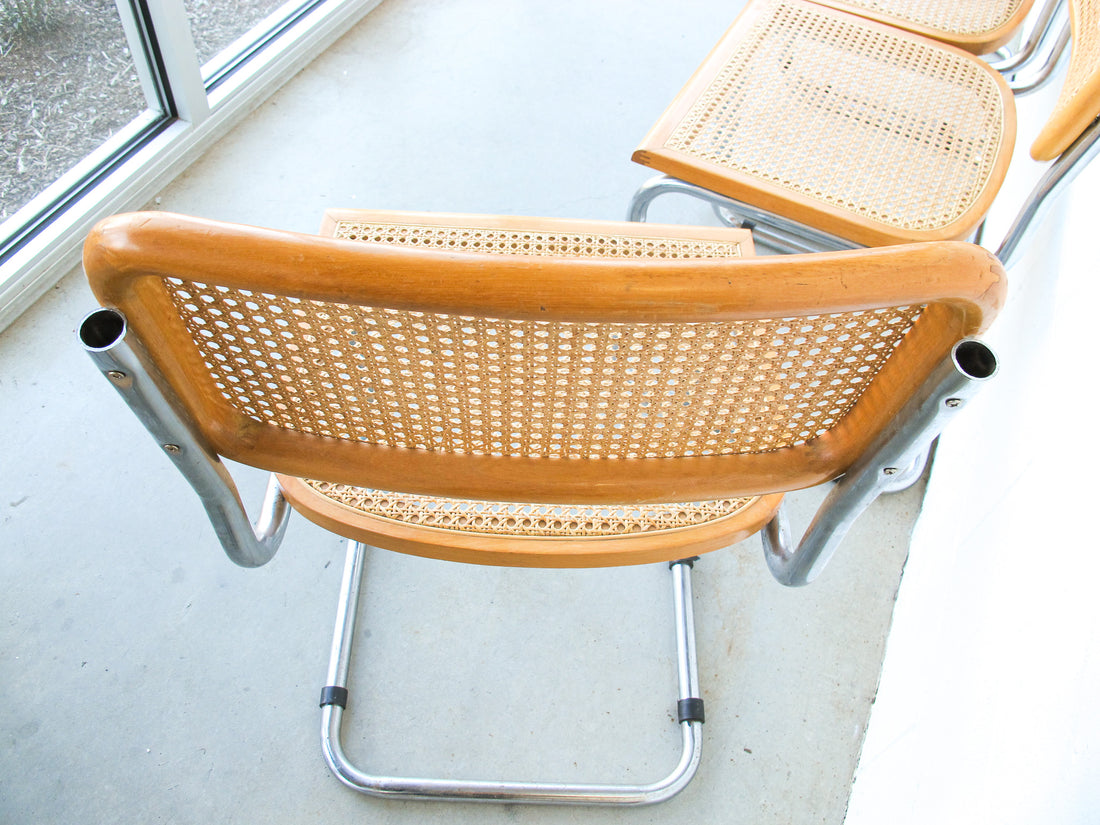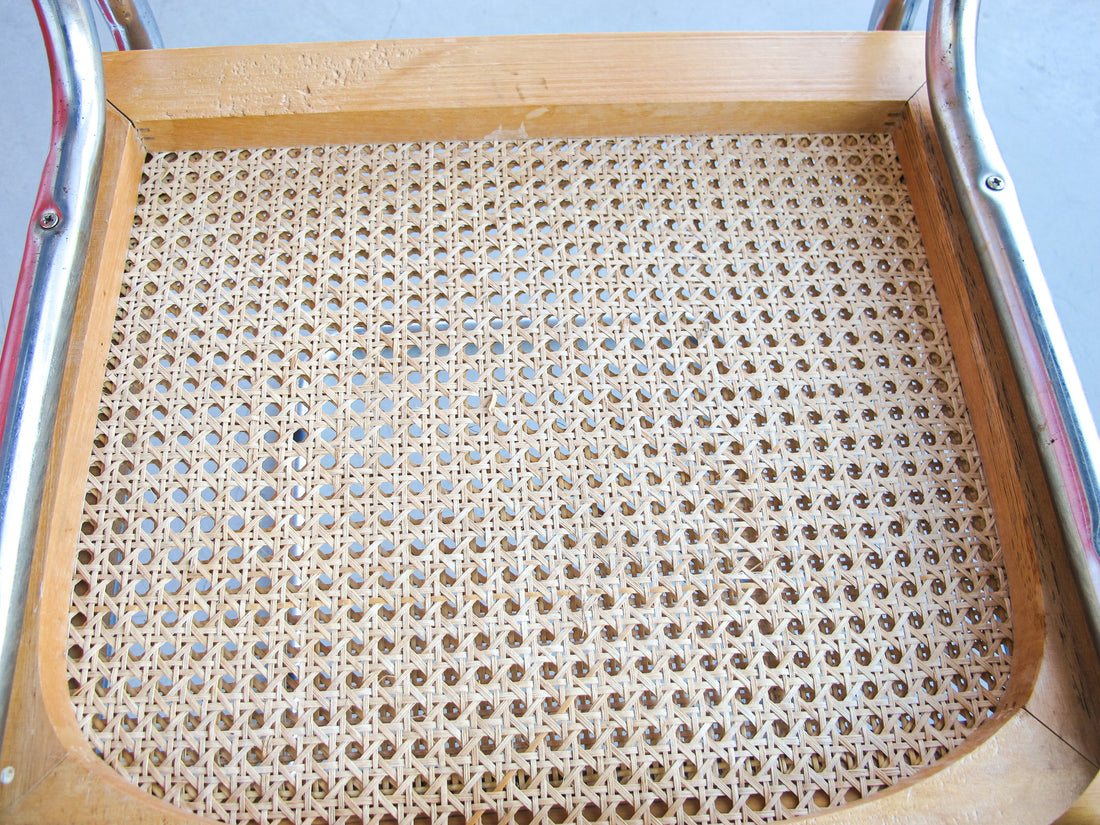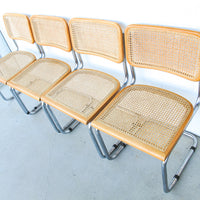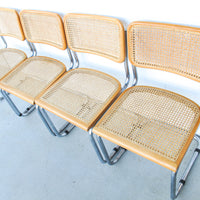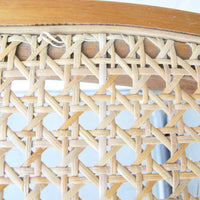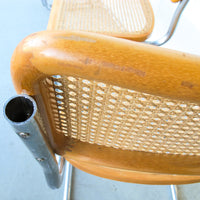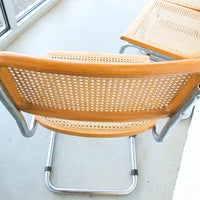 Vintage Marcel Breuer Chairs with Blonde Stain - (SOLD SEPARATELY)
**Each Chair is sold separately. We love the classic look of vintage Marcel Breuer Cesca chairs with woven cane backs and seats. All of these vintage chairs feature wooden frames that have dovetail edges in various styles and the original chrome bases/frames. These are such amazing chairs and a perfect neutral element that would fit the decor in any space.  All chairs come with black floor protectors.
The Marcel Breuer chair design of 1928 was sold to Knoll Associates in 1968. The three official manufacturers of the chair were: Thonet (from 1927), Gavina (1950s), and Knoll (1960s).

All of our chairs are vintage, not replicas. 

**Please inquire about shipping quotes to your area for accurate shipping costs and specify how many chairs. Please provide your full address and we'd be happy to assist. Carriers of these larger items require a full address in order to generate a quote.

We have a variety of Marcel chairs that we have matched closely together by sets and color. Some may slightly vary in size, but only by an inch or less with back height or seat height off the ground. All of them can be easily mixed or matched.

Some slight wear as seen in photos but nothing compromising or not to be expected with vintage items.

Set of 6 Marcel armless chairs light stain measure - 18" W x 18.5" D x 33" H / seat measures - 18" W x 16.25" D x 17.5" H