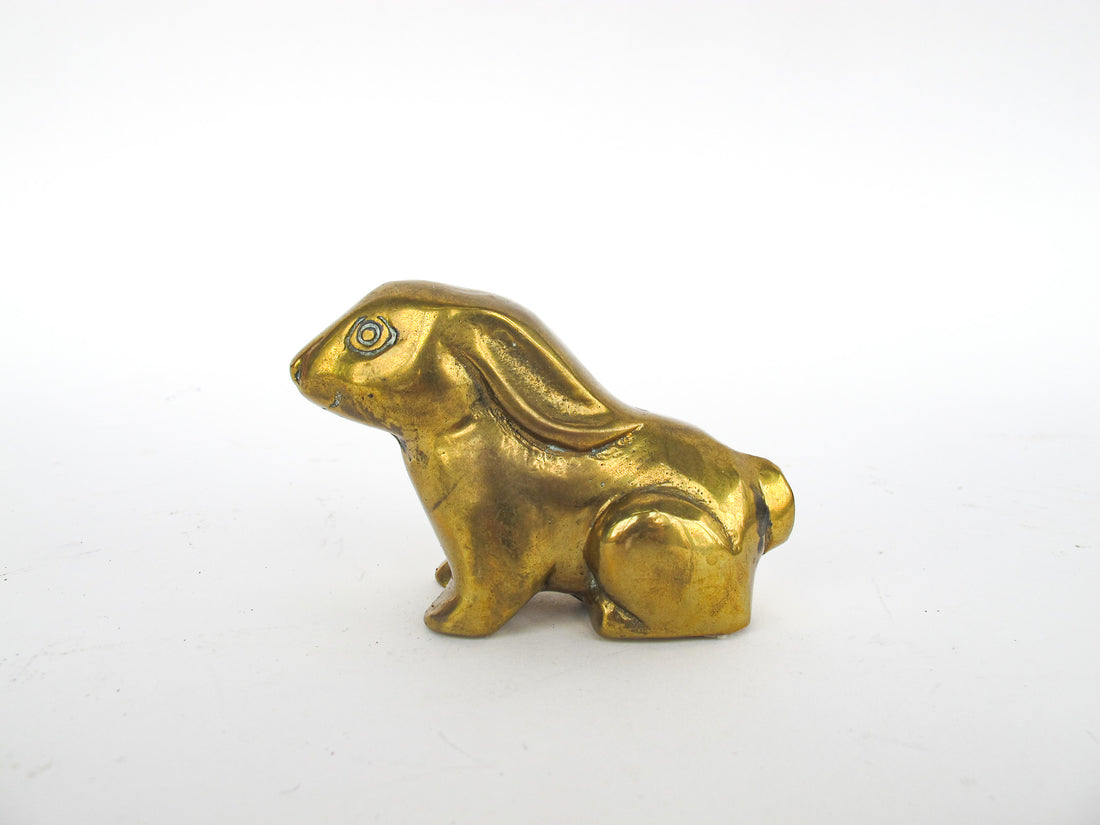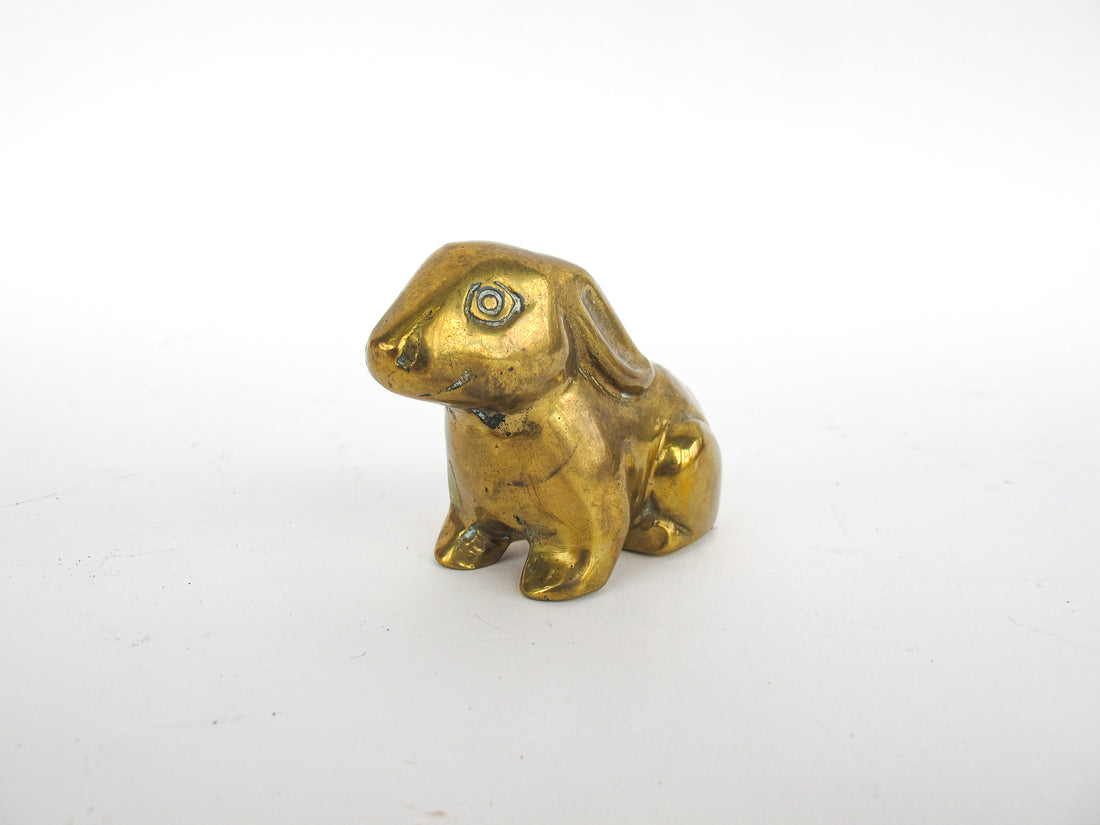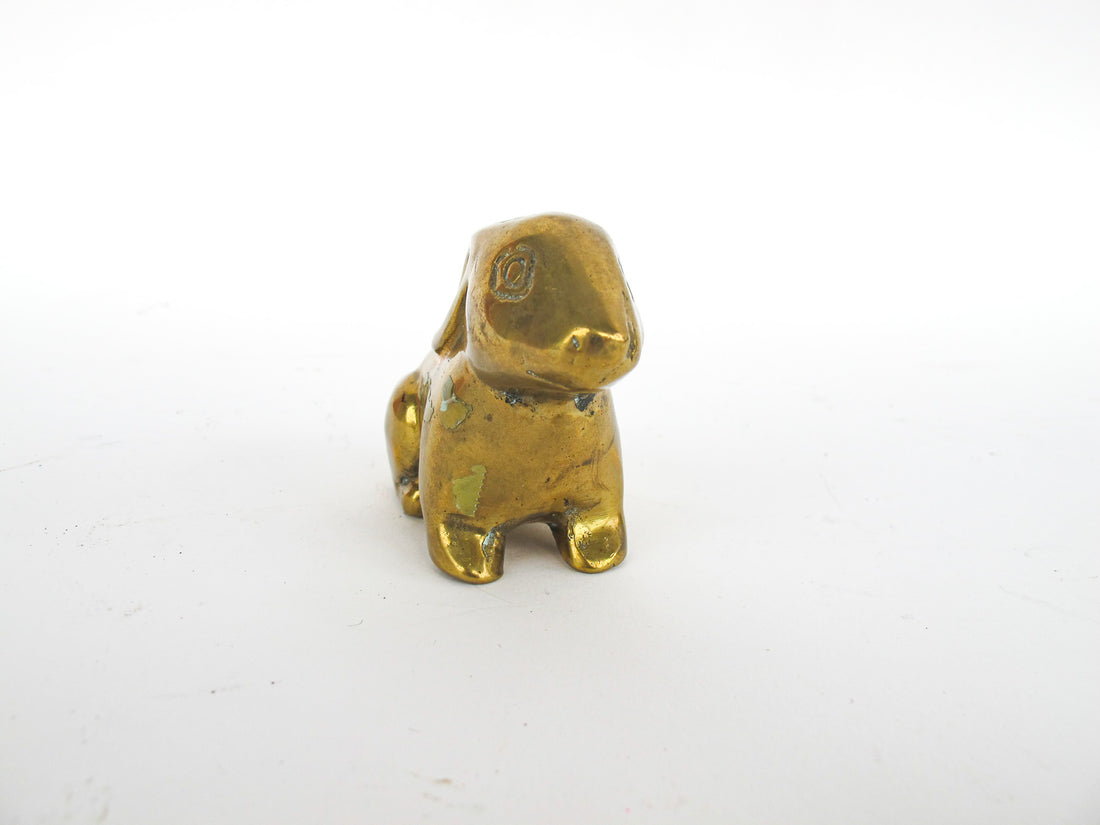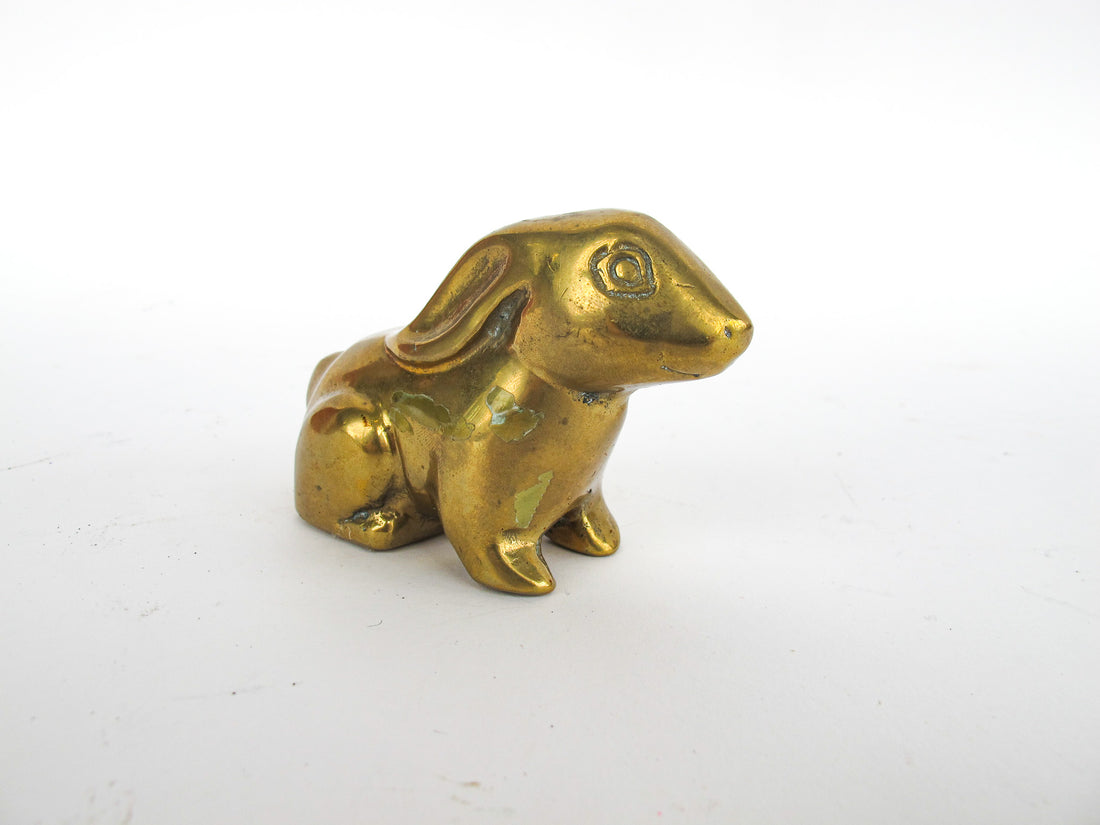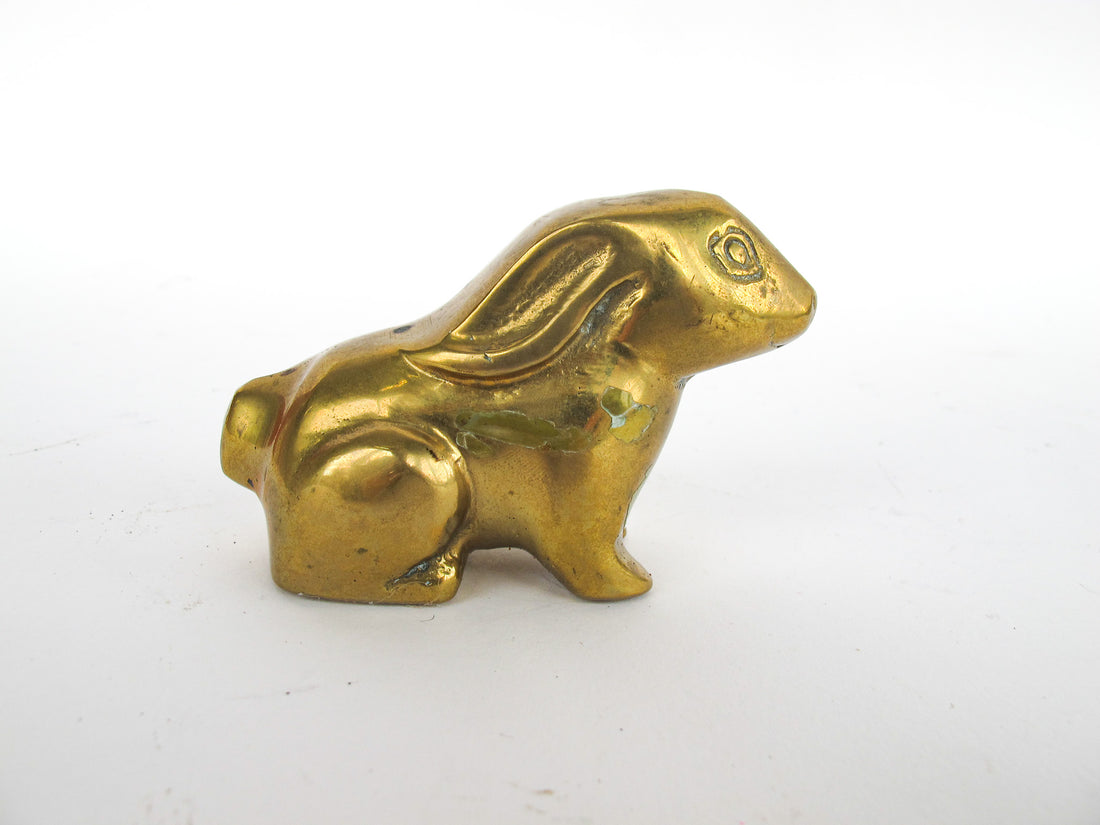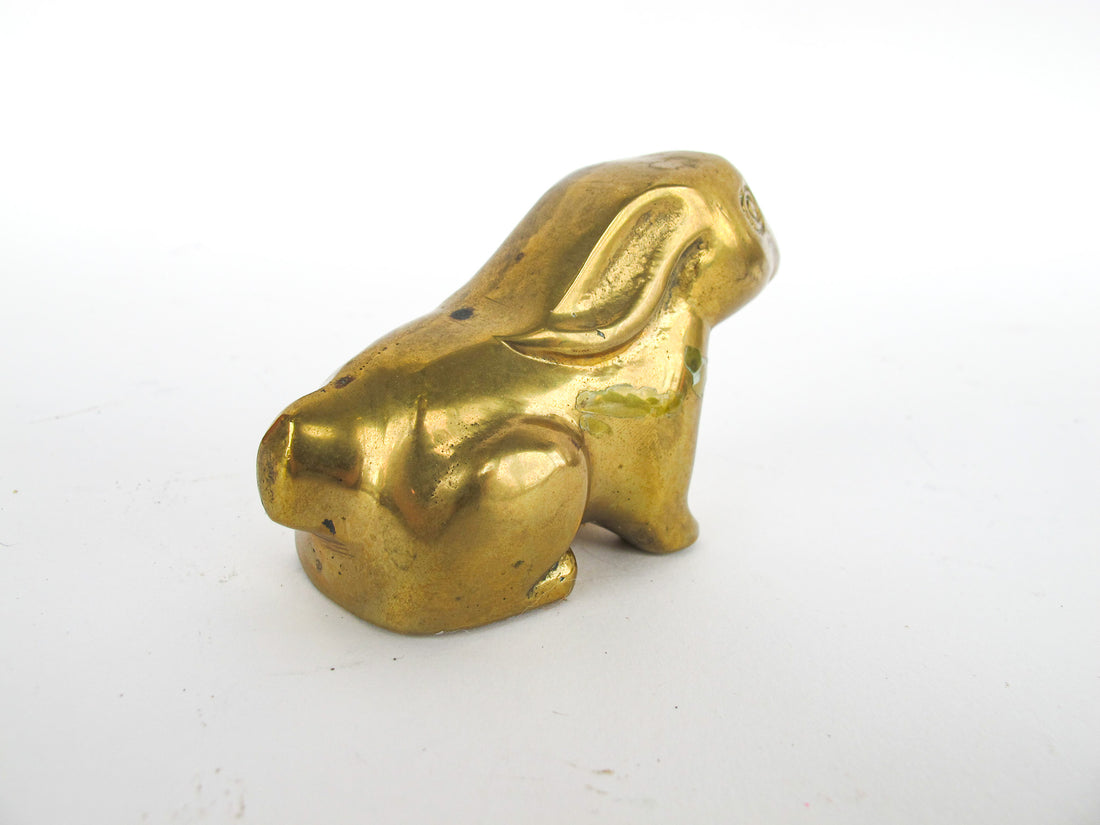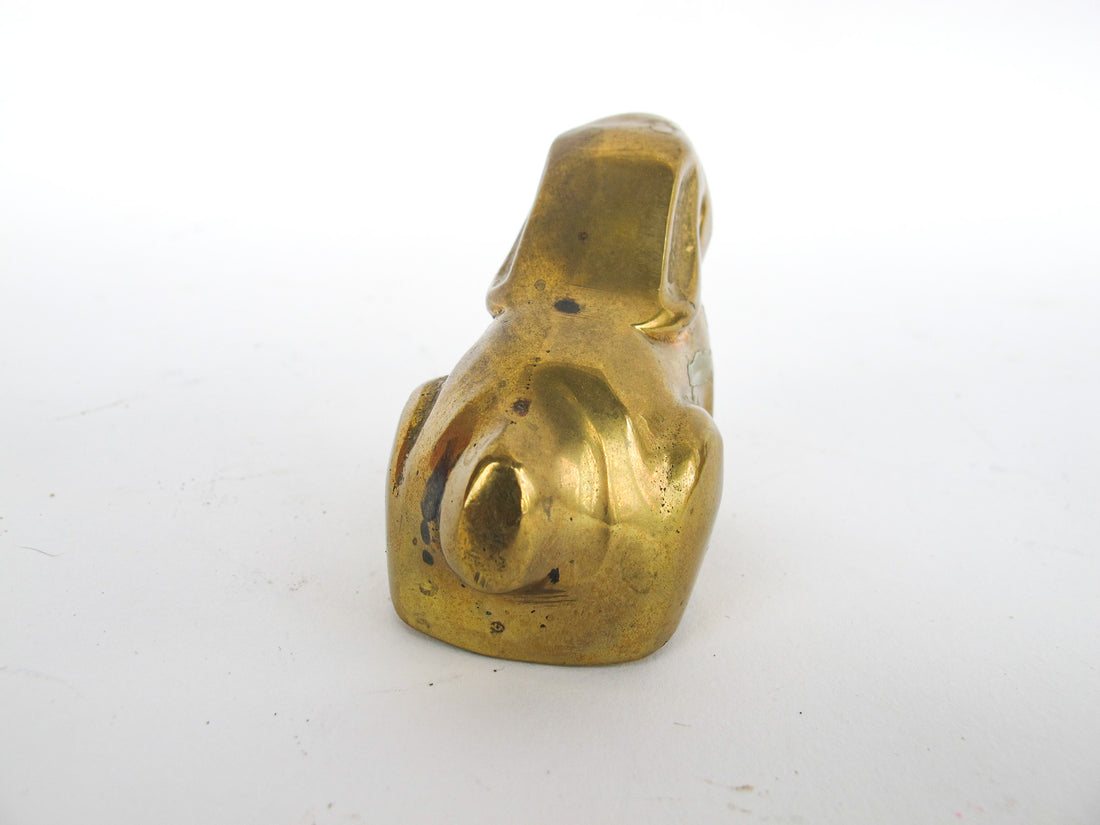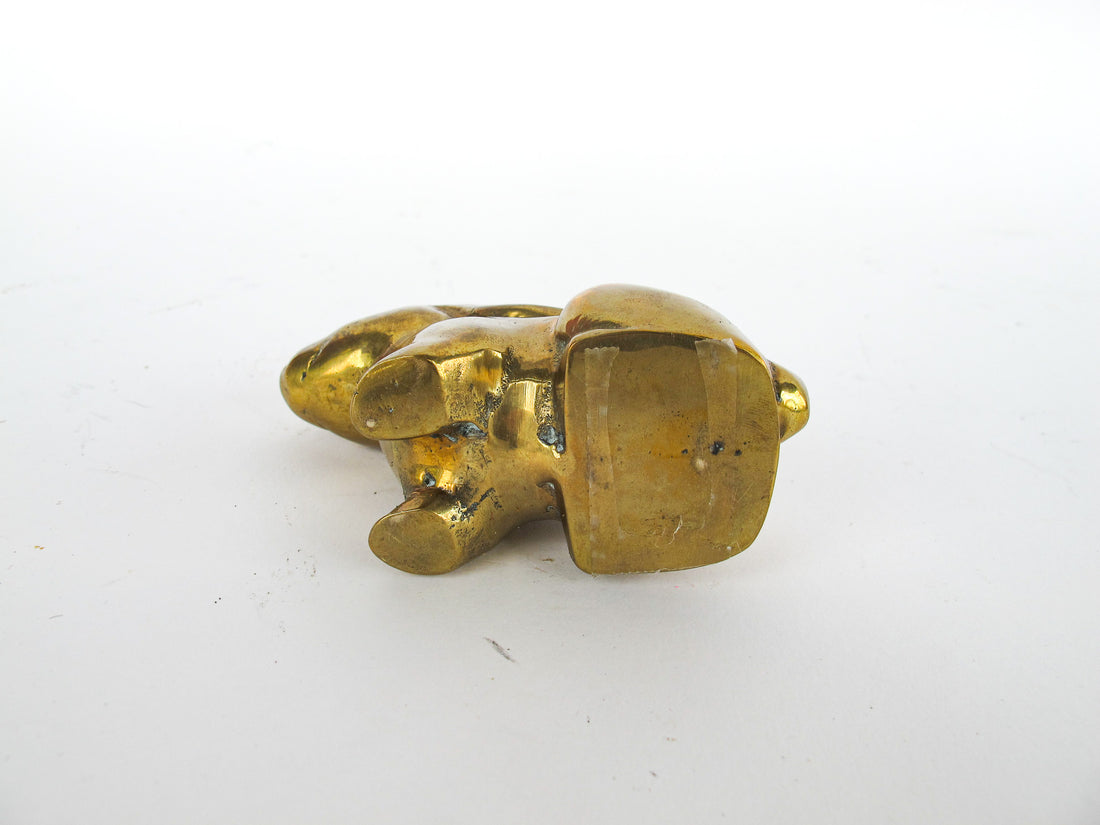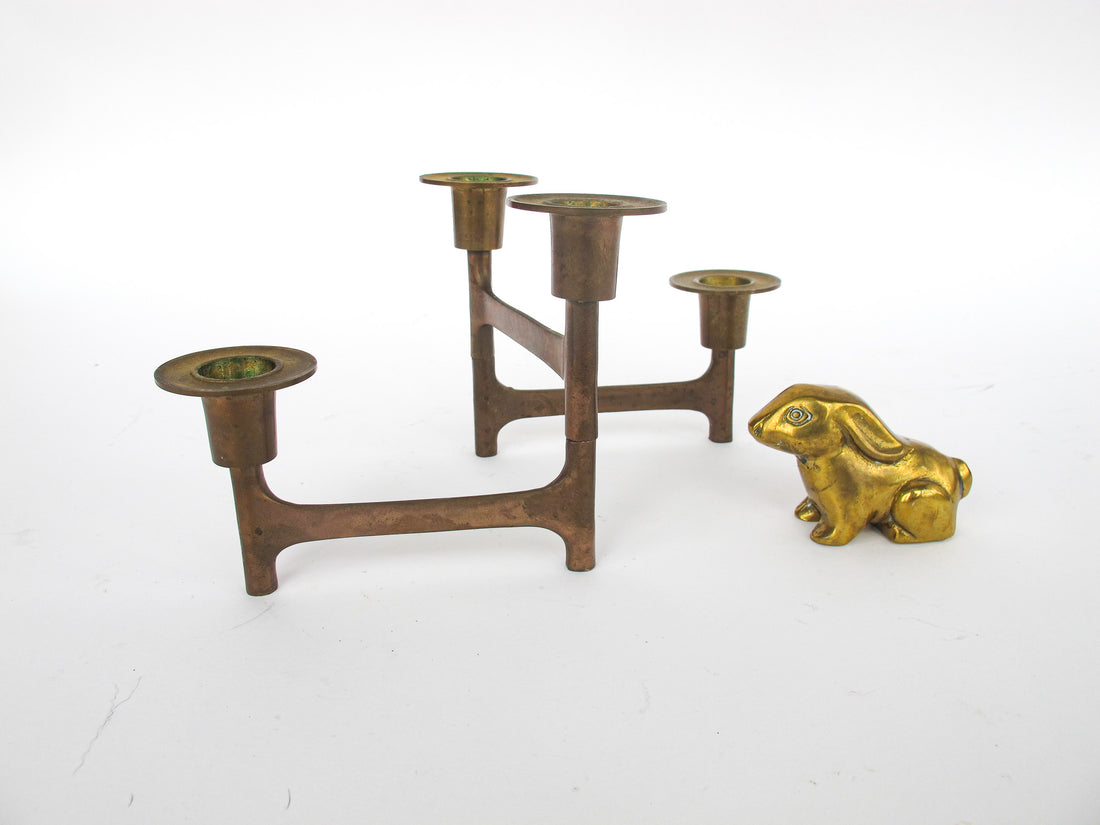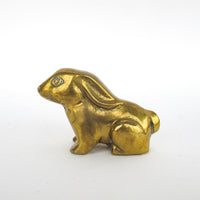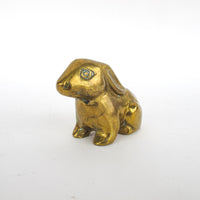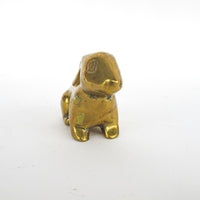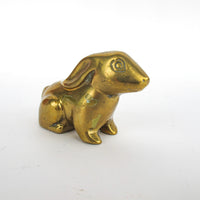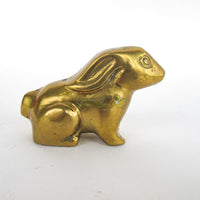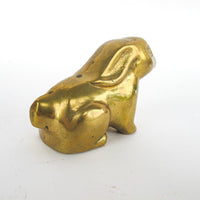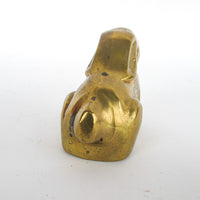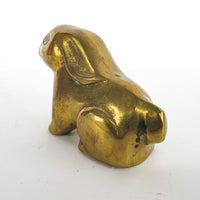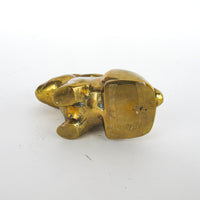 Vintage Brass Bunny Rabbit
This piece is in amazing vintage condition!
A brass rabbit can have several design appeals, including its visual aesthetic and symbolic significance. Here are a few possible ways to describe the design appeal of a brass rabbit.
Brass has a warm, golden hue that can catch the light and create a beautiful, reflective surface. When shaped into a rabbit, the metal can create a striking contrast between smooth curves and sharp angles, highlighting the unique shapes of the rabbit's body and ears. The brass can also develop a patina over time, which can add depth and character to the piece.
Rabbits are often associated with playfulness, energy, and a sense of mischief. A brass rabbit can capture this spirit with its lively pose and expressive features, such as its perky ears, twitching nose, and curious eyes. The rabbit can be depicted in a variety of poses, from hopping and leaping to sitting up and sniffing the air.
Rabbits have been used as symbols in many cultures, representing everything from fertility and rebirth to cunning and speed. A brass rabbit can tap into these associations and add depth to its design appeal. For example, a rabbit with a raised paw could be seen as a lucky charm, while a rabbit with a carrot in its mouth could evoke feelings of abundance and nourishment.
Measures - 3.5" L X 1.25" W X 2 3/8" H