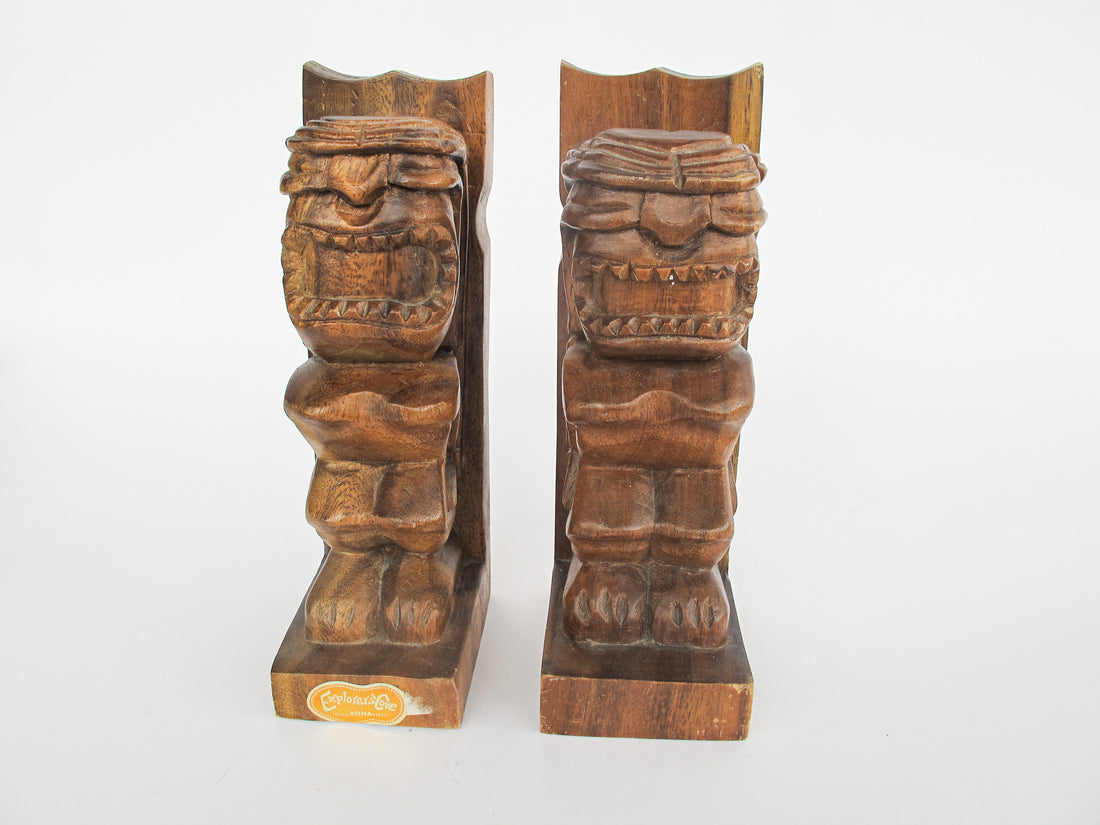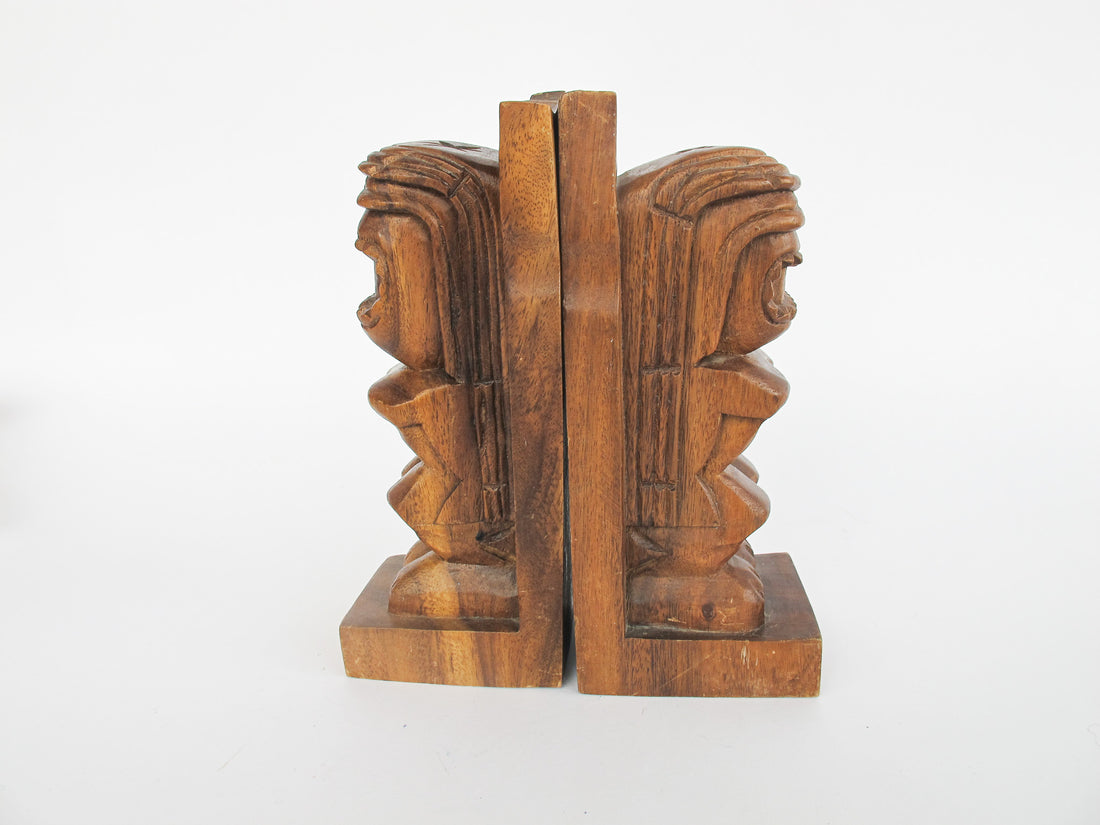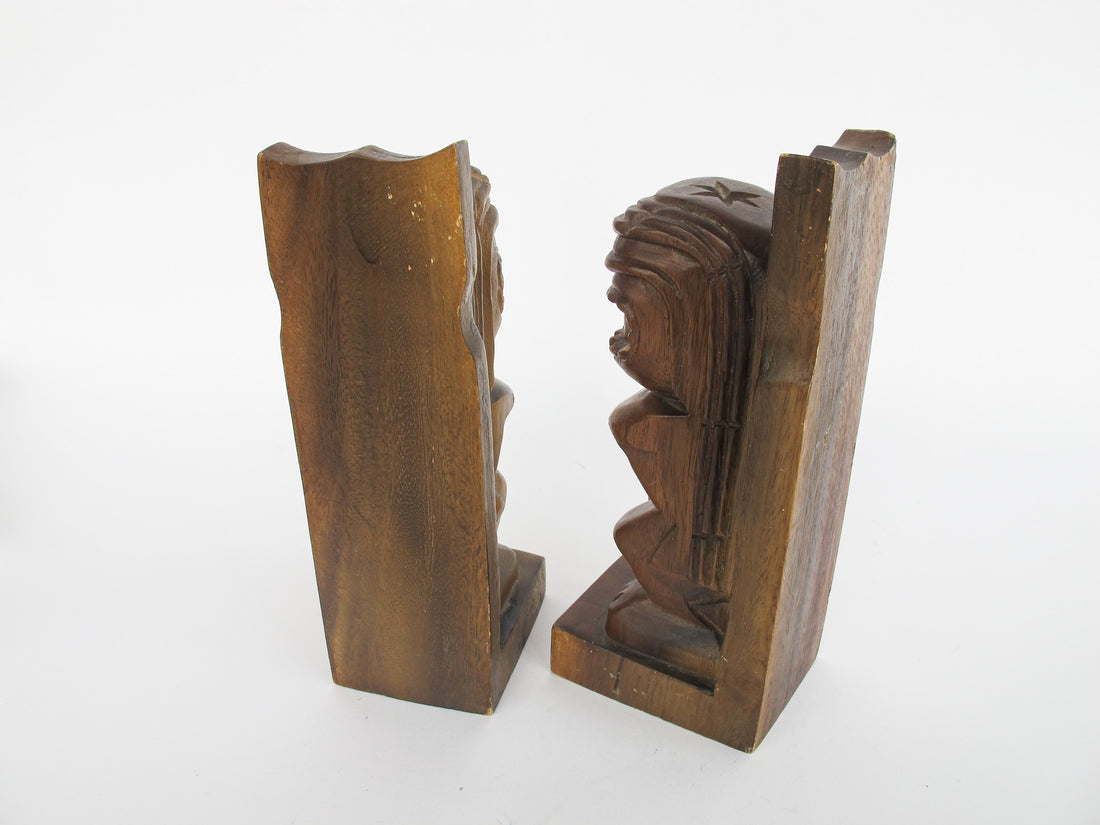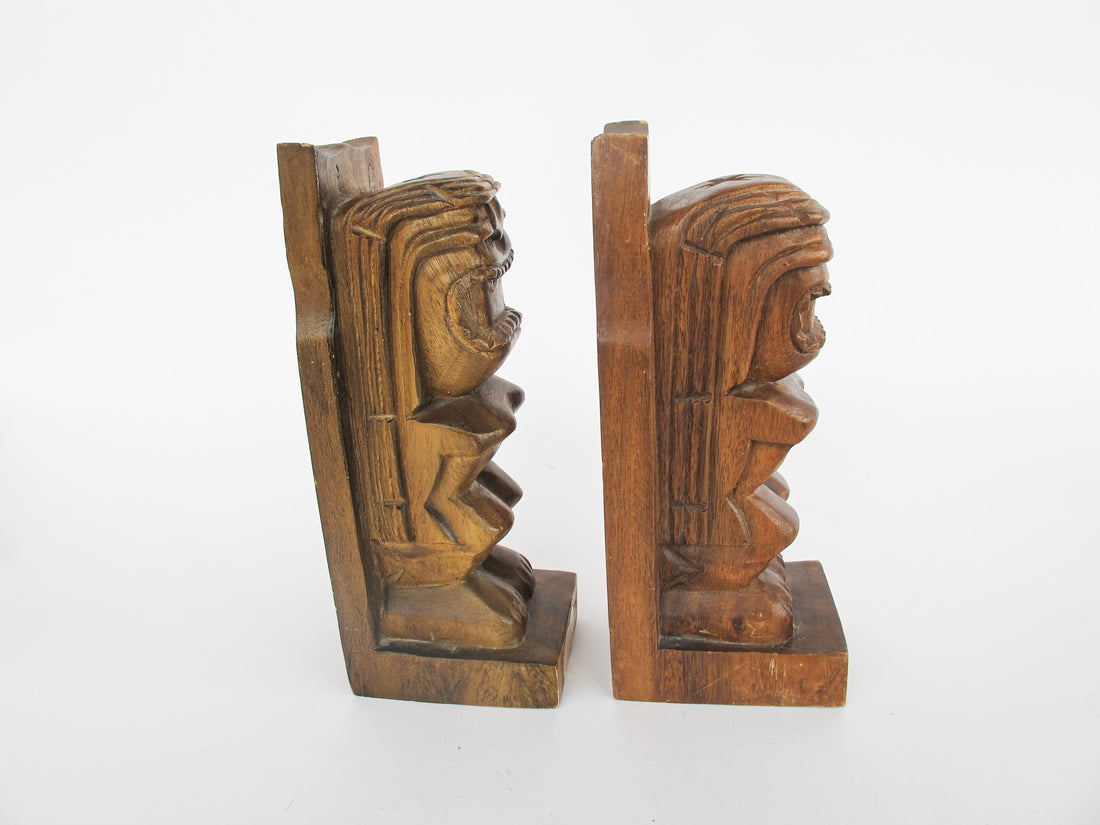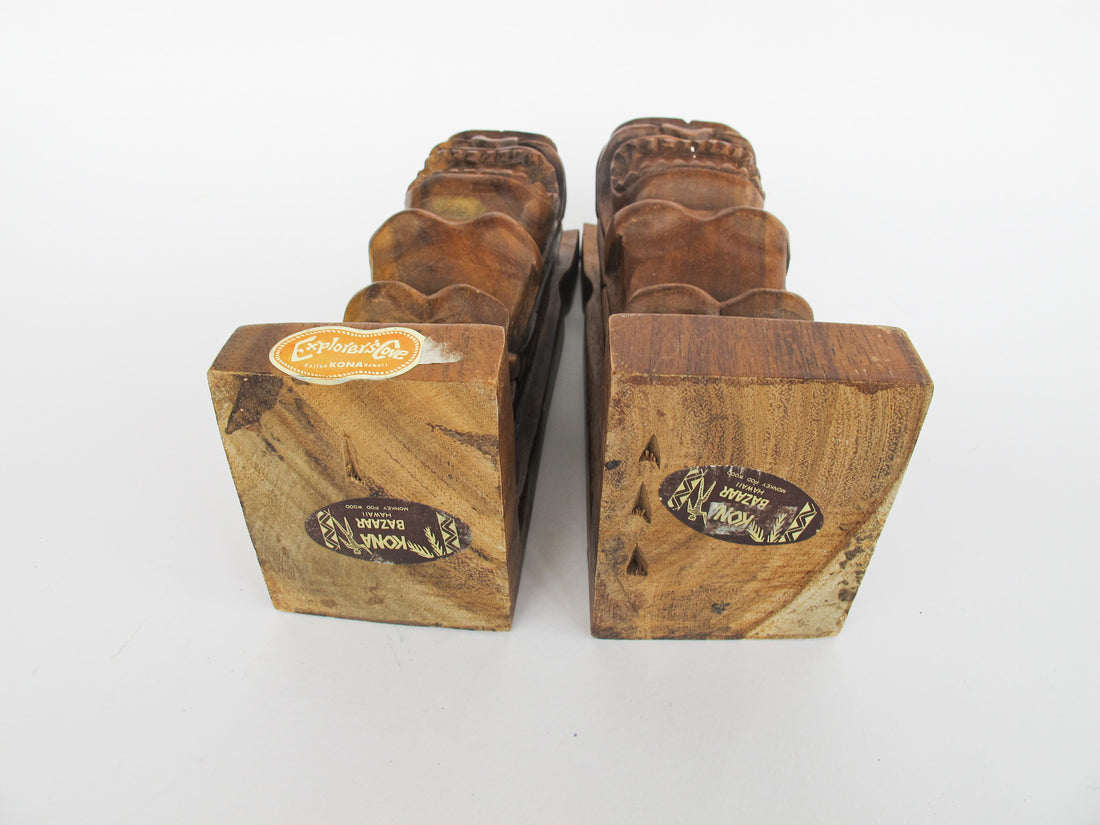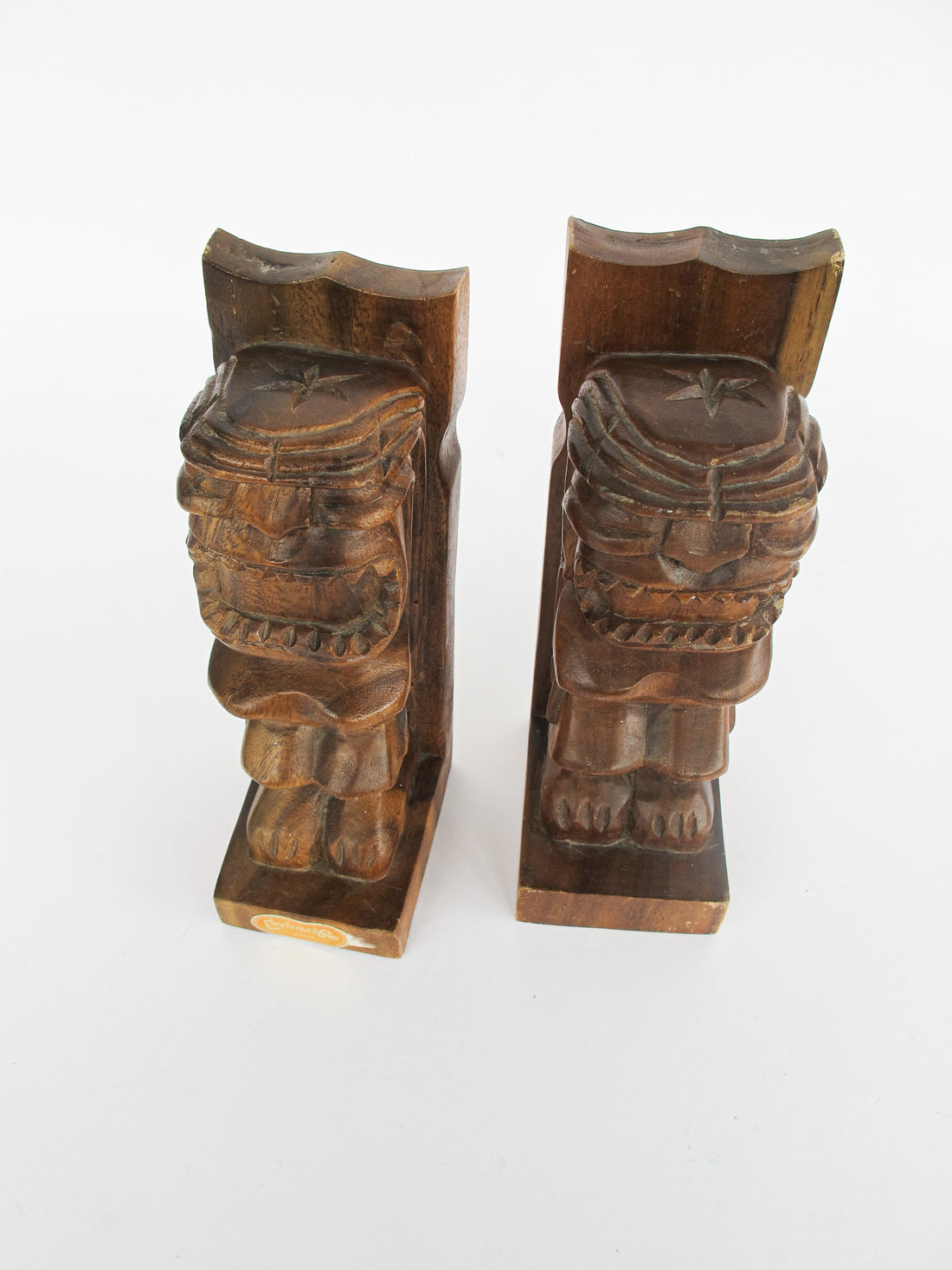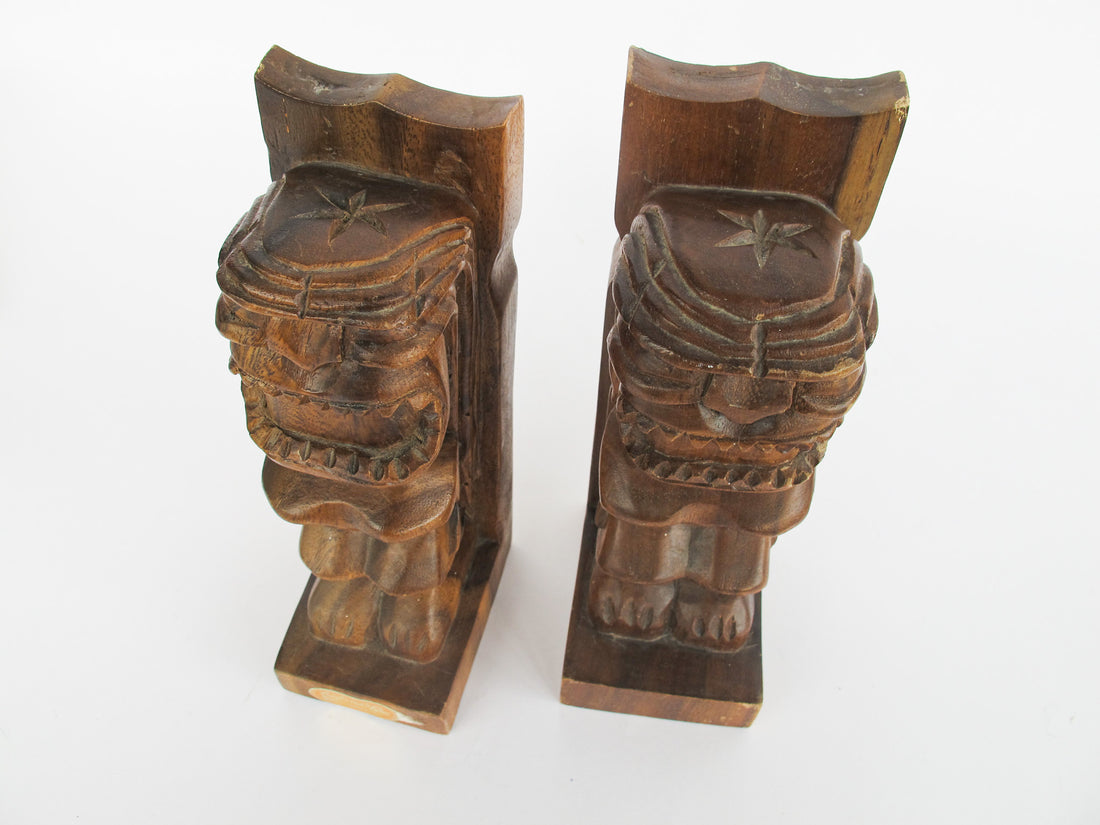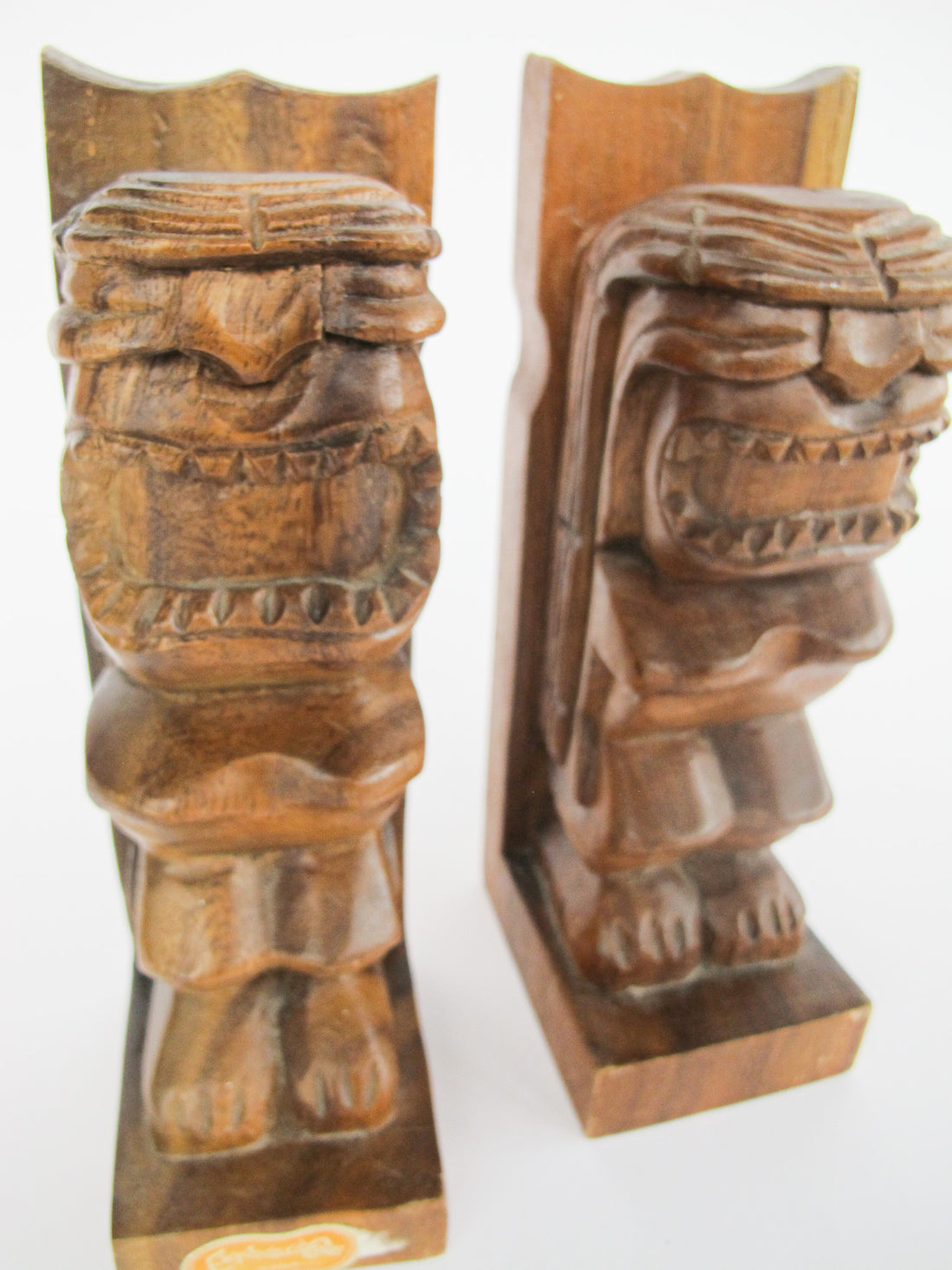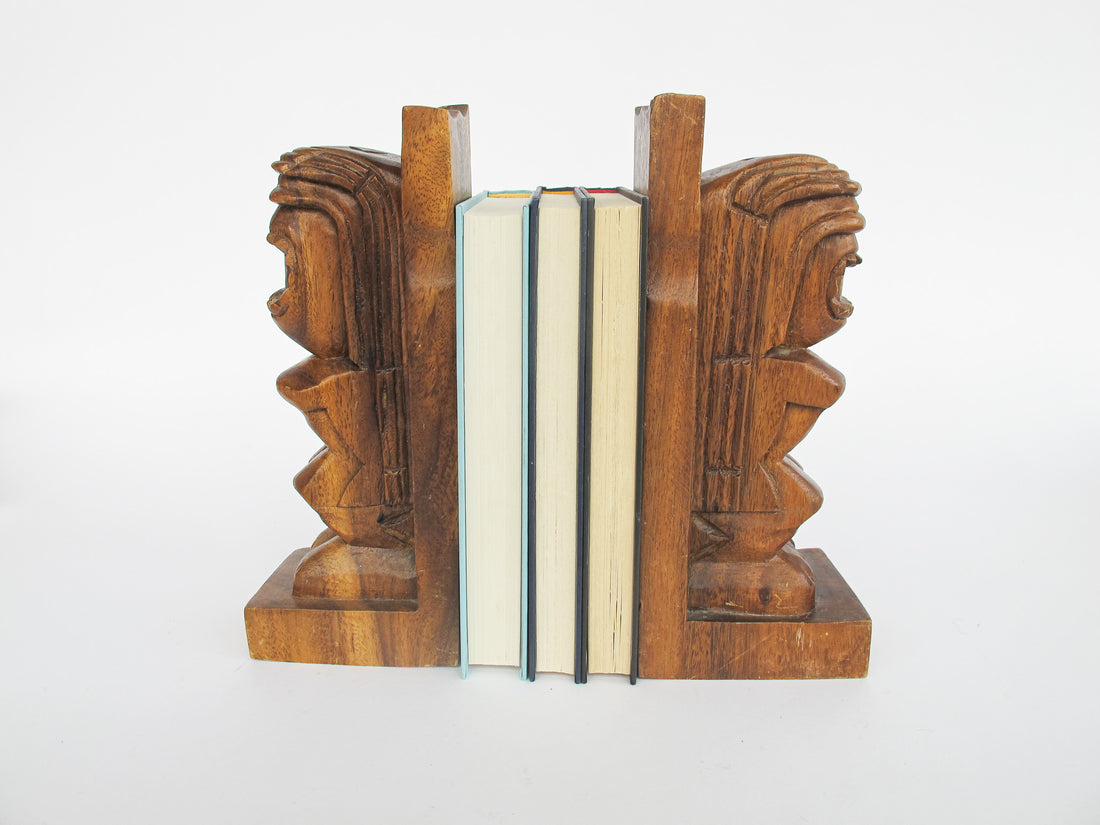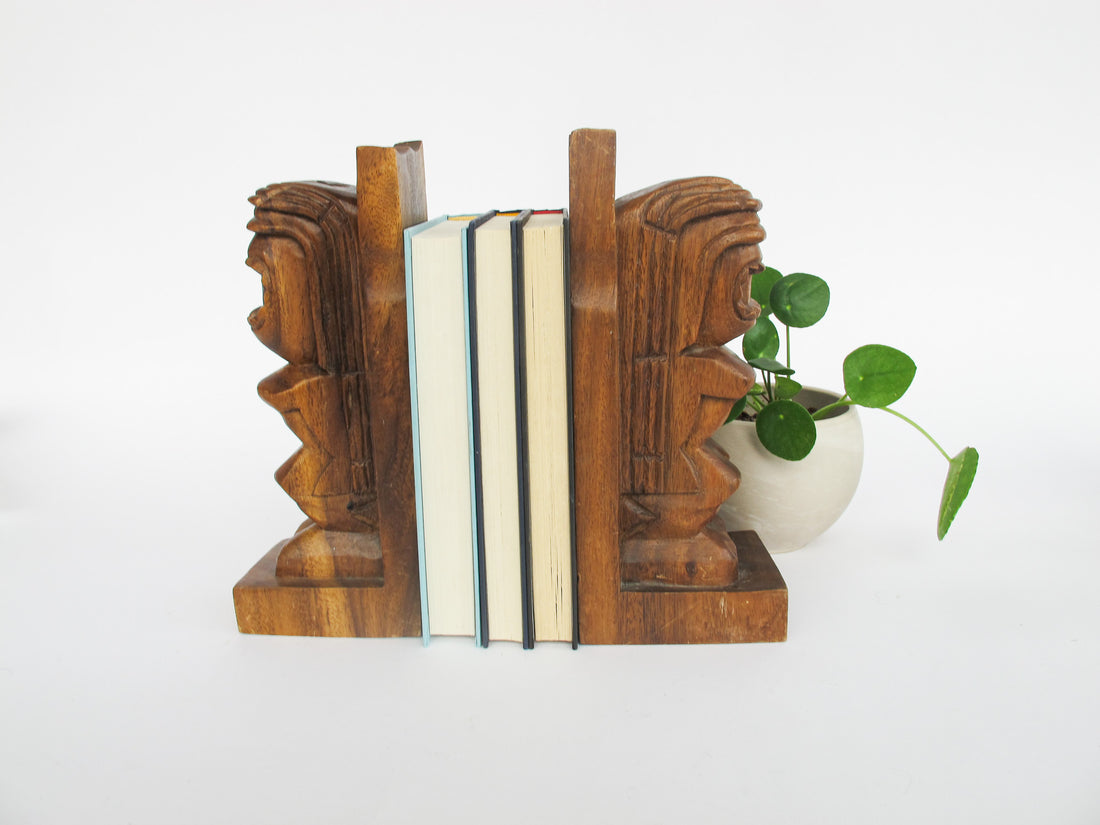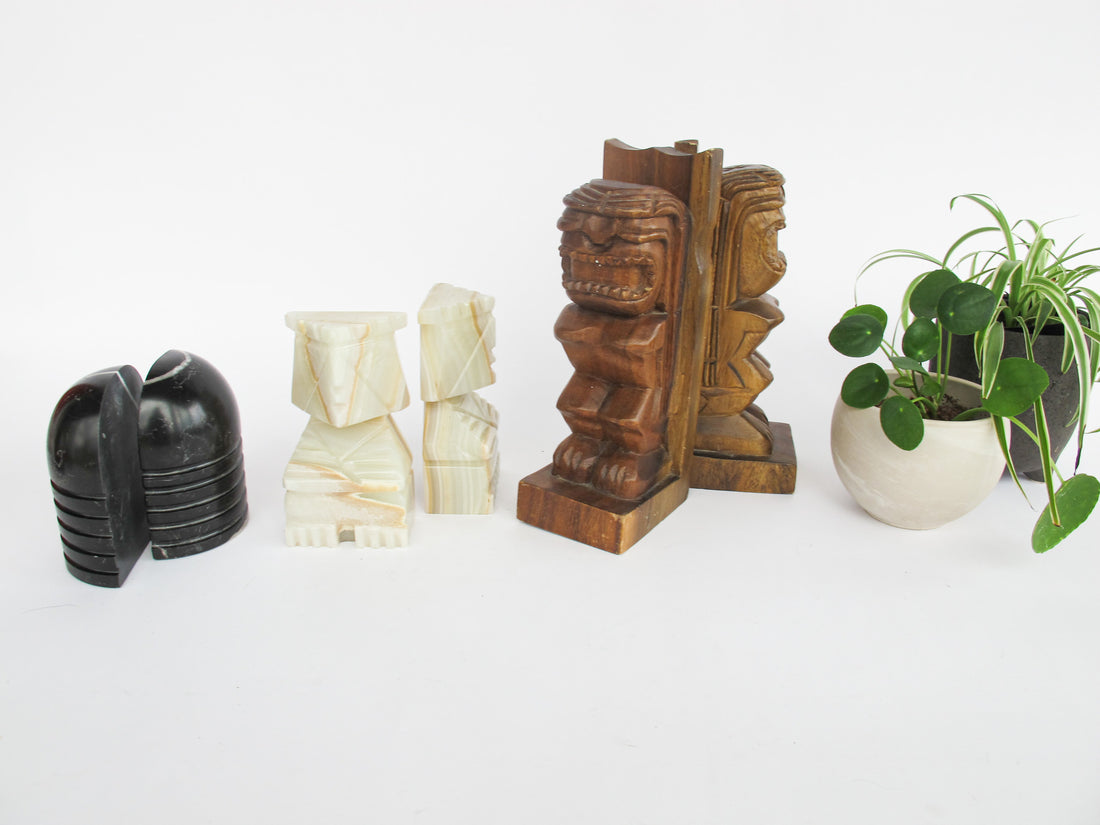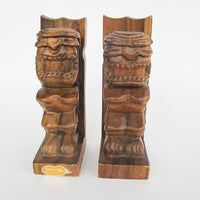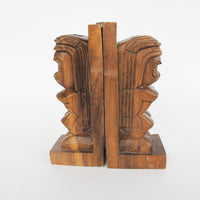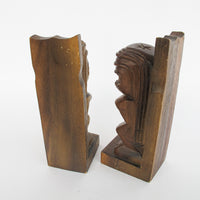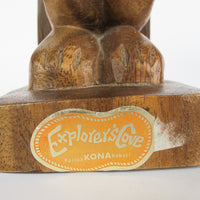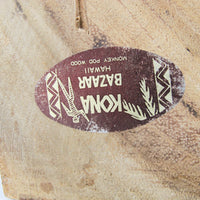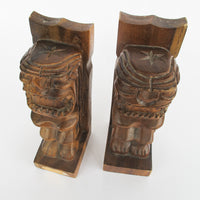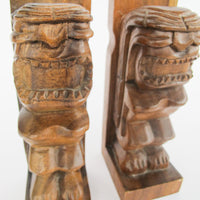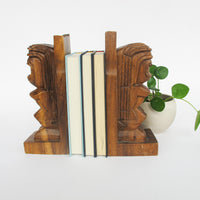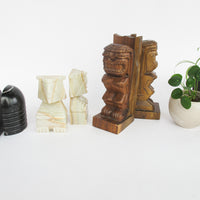 Tiki Monkeypod Wood Bookends Explorers Cove Hawaii
Set of Vintage monkeypod wood tiki Bookends. Explorers Cove, based in Kailua Kona, Hawaii, is a company that specializes in creating unique tiki-inspired home decor items, including Tiki Wood Bookends. Their products are often made from locally sourced materials, such as native Hawaiian woods like koa, and are handcrafted using traditional carving techniques. The company's offerings reflect the continuing influence of tiki culture in contemporary Hawaiian art and design.
These beauties have a darker chestnut stain and are in good vintage condition. They have a few slight wear marks in the wood as seen in the photos that give this pair some character. Pair with books in the library, or use them as sculptural pieces. These are true vintage handmade pieces, so they have some of that amazing rustic patina. They would make the perfect addition to any bookshelf.
Both have their original makers mark on the bottom. Made by Explorers Cove Kailua Kona in Hawaii.
Tiki wood carving is a traditional art form in Hawaii that dates back centuries. Hawaiian carvers would use hand tools to carve intricate designs into wood, often depicting gods, heroes, and other important figures in Hawaiian mythology. Tiki carvings are typically characterized by their bold, stylized designs and distinctive facial features, such as large eyes, pronounced noses, and open mouths with exposed teeth.
Each Measures - 3.25" W X 4.25" D X 10.25" H