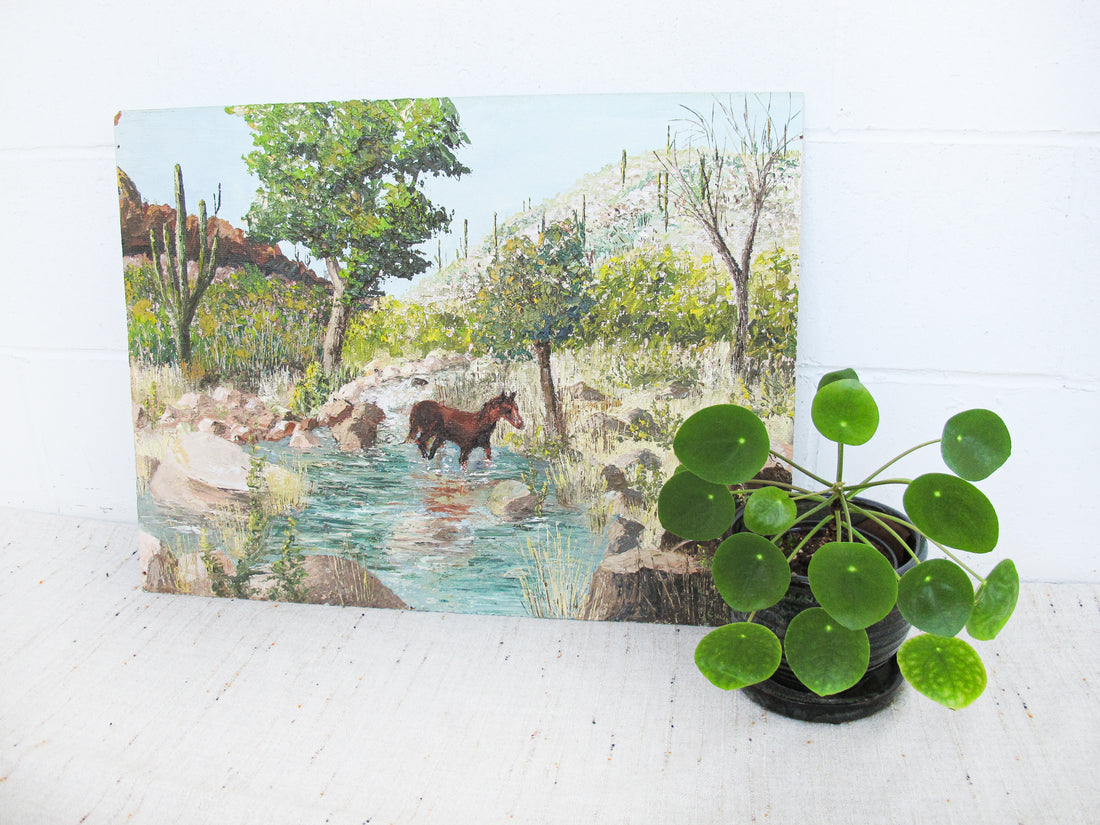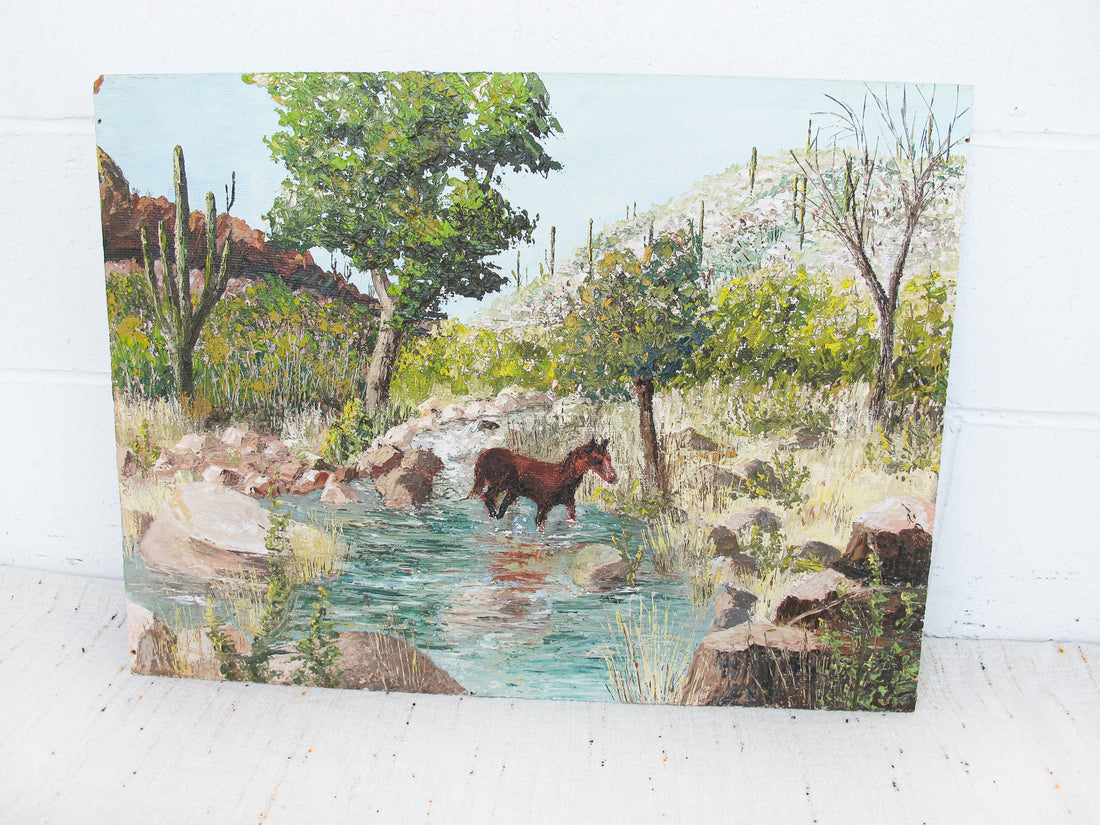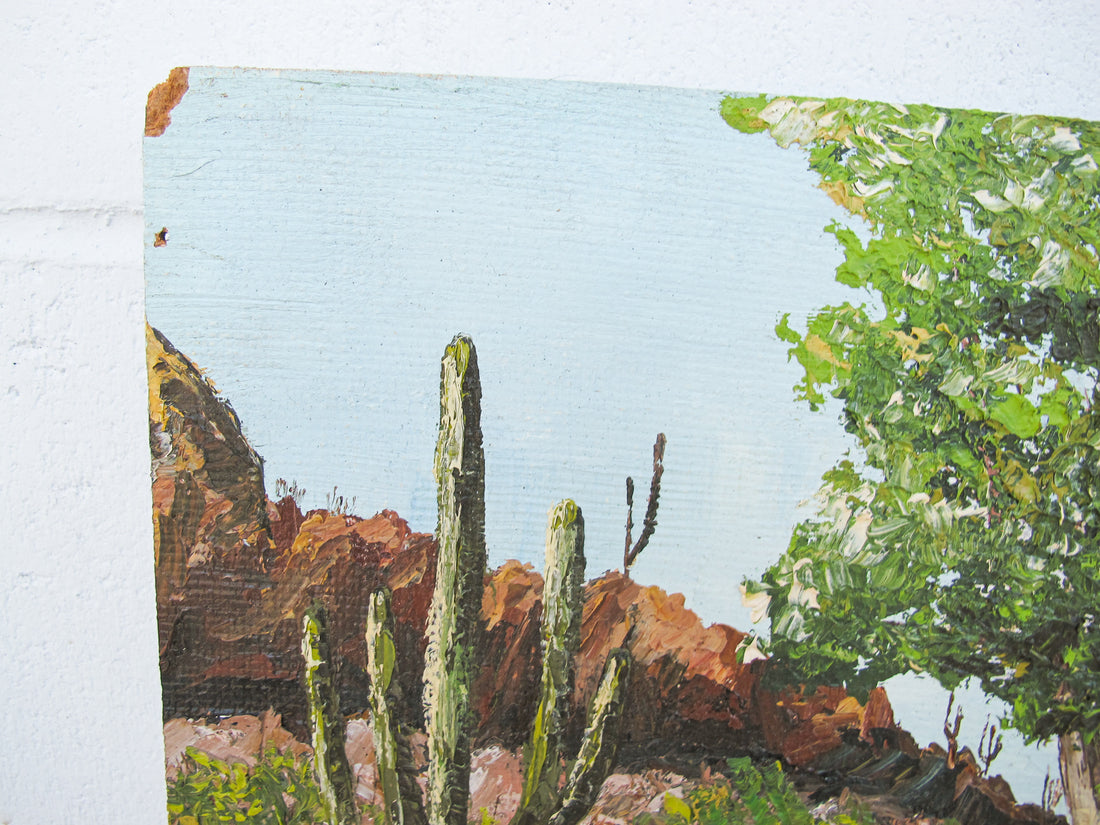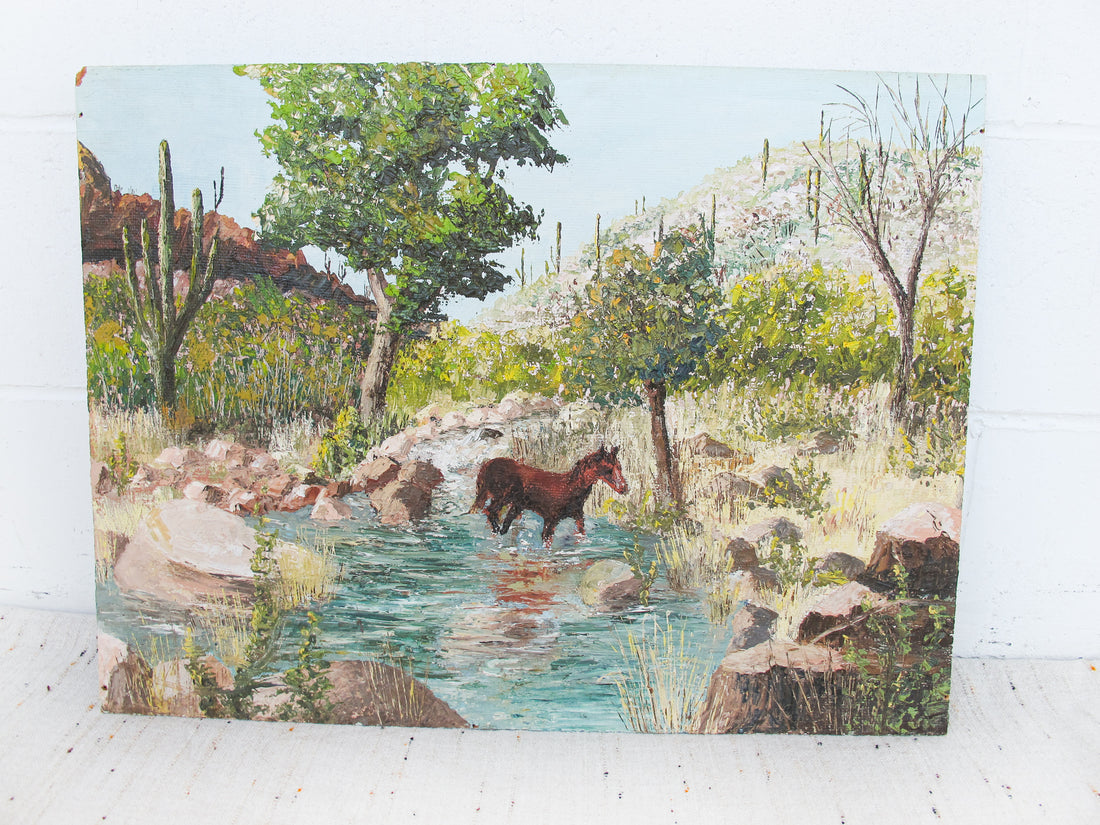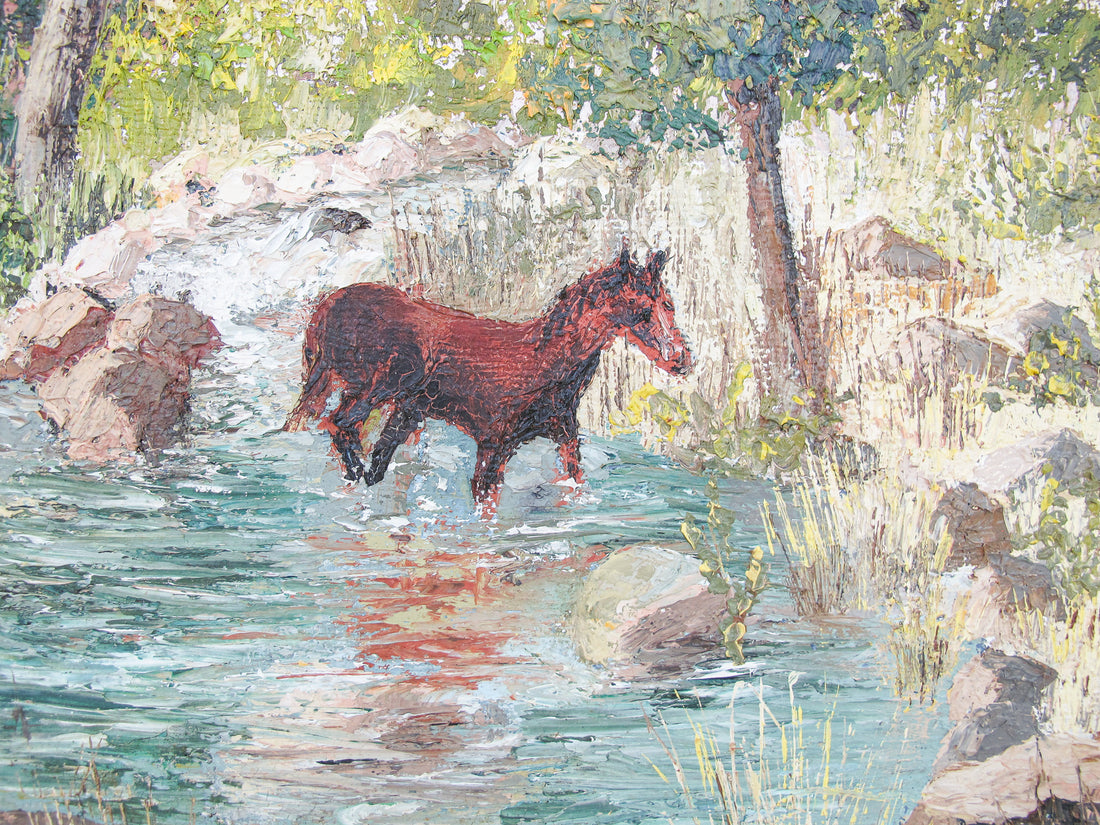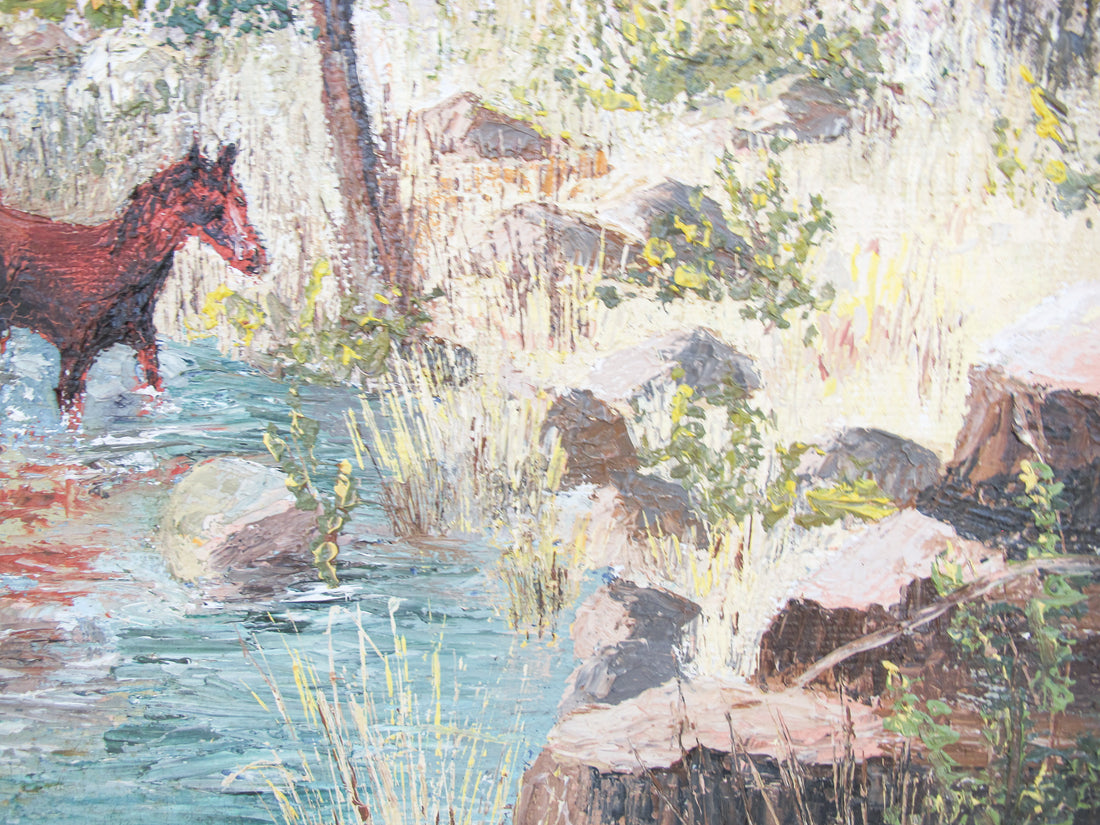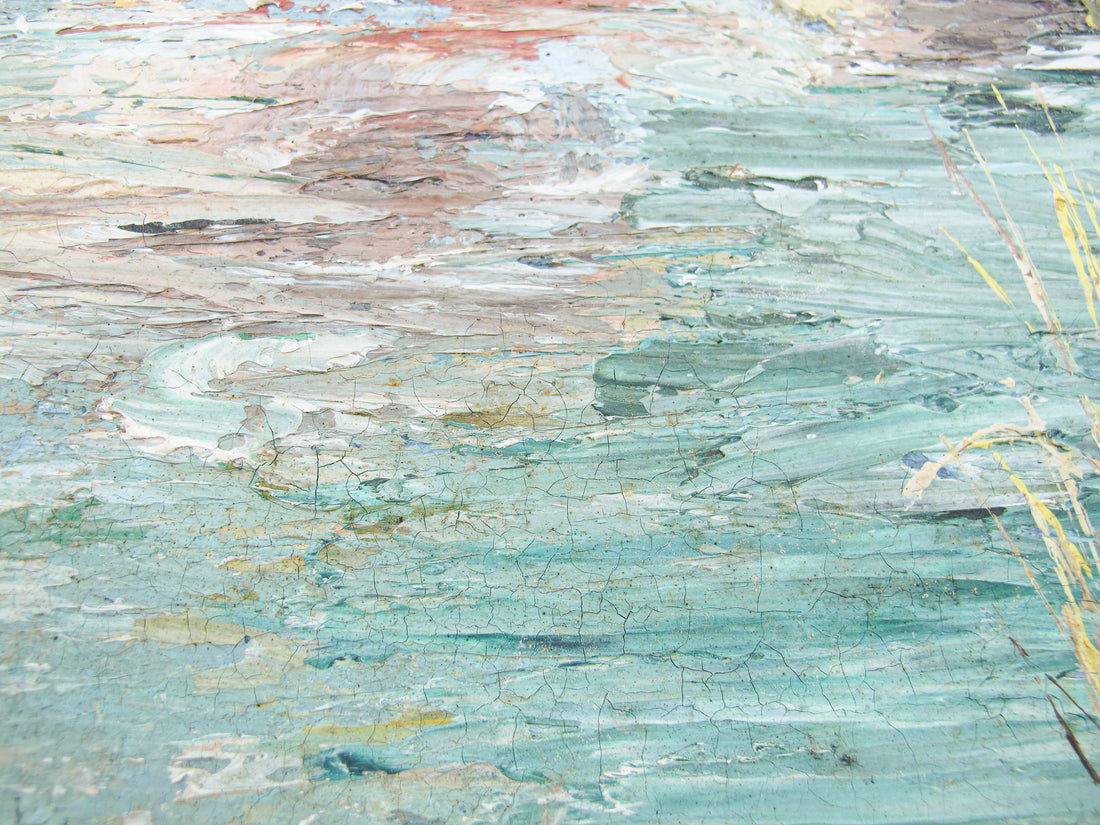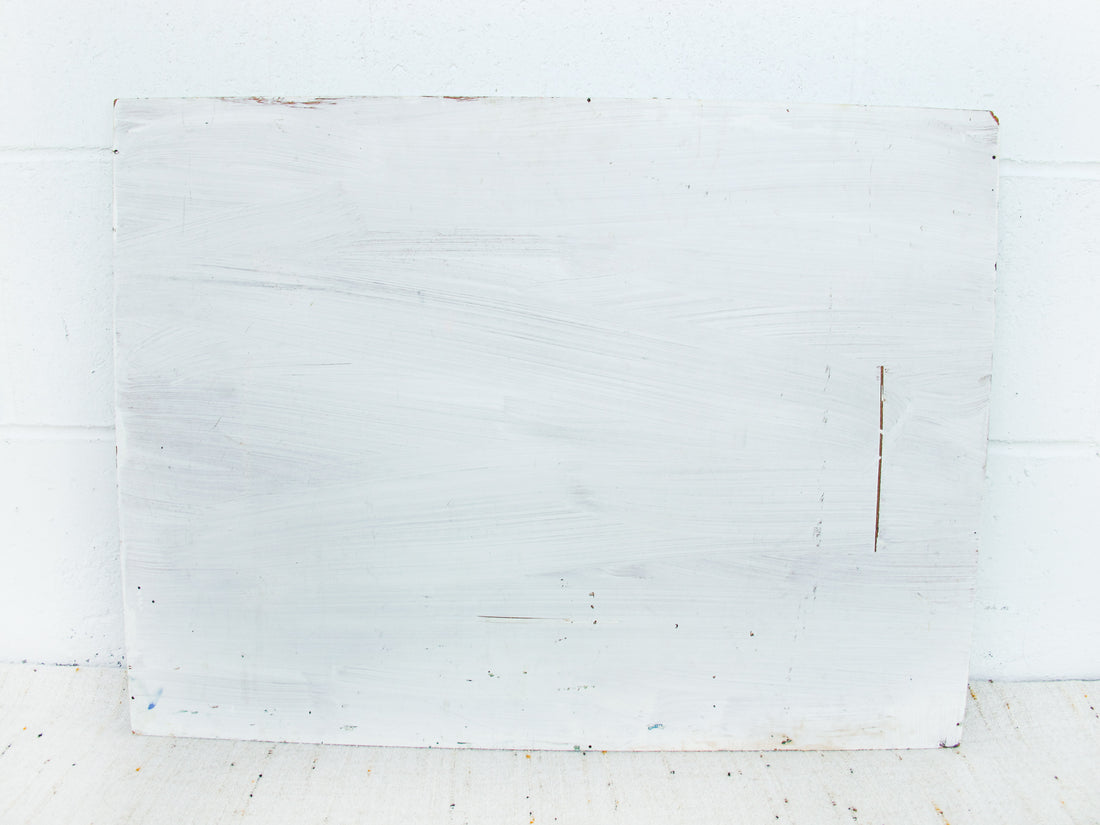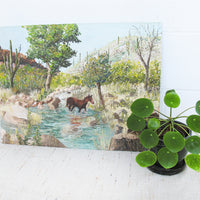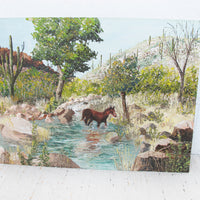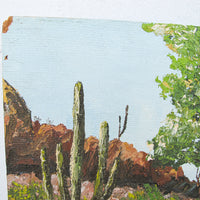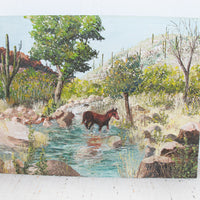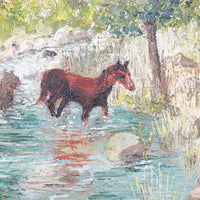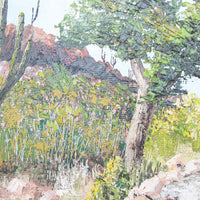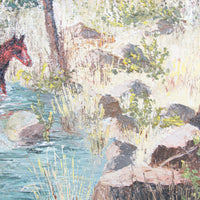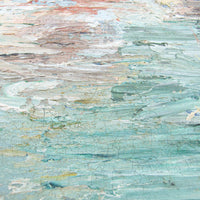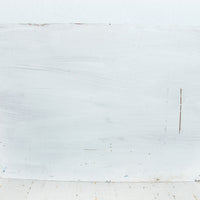 Textured Frameless Particle Board Painting of Desert Country with Horse and Cactus
We absolutely love vintage art.
This piece features a textured landscape scene with a horse on a frameless thin wood board canvas We love the colors on this piece as it combines vibrant colors with more subtle desert tones. If you look closely, you can see the hard work put into each brush stroke to create a larger beautiful picture. There is no artist signature, and it has some cracks in the painting from drying but all the more adds to a beautiful vintage piece. Add this to any place in your home to display a stunning piece of art. 

Measures - 24" L x 18" H