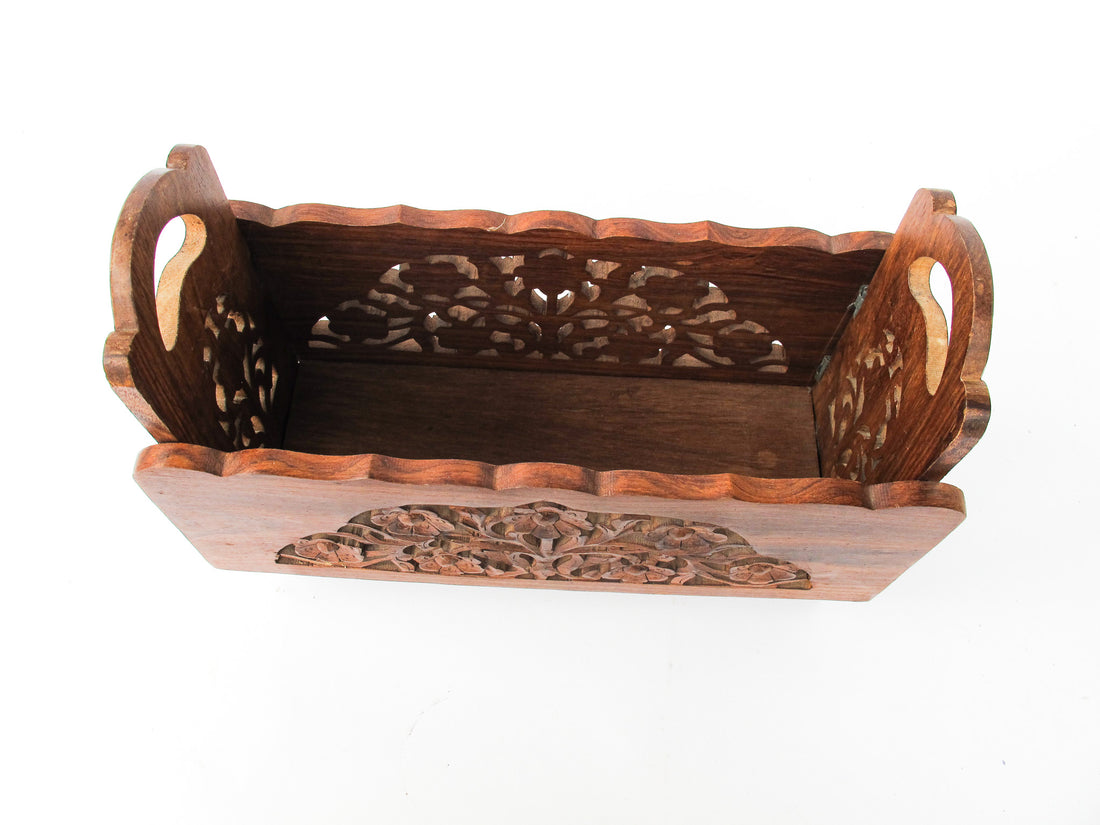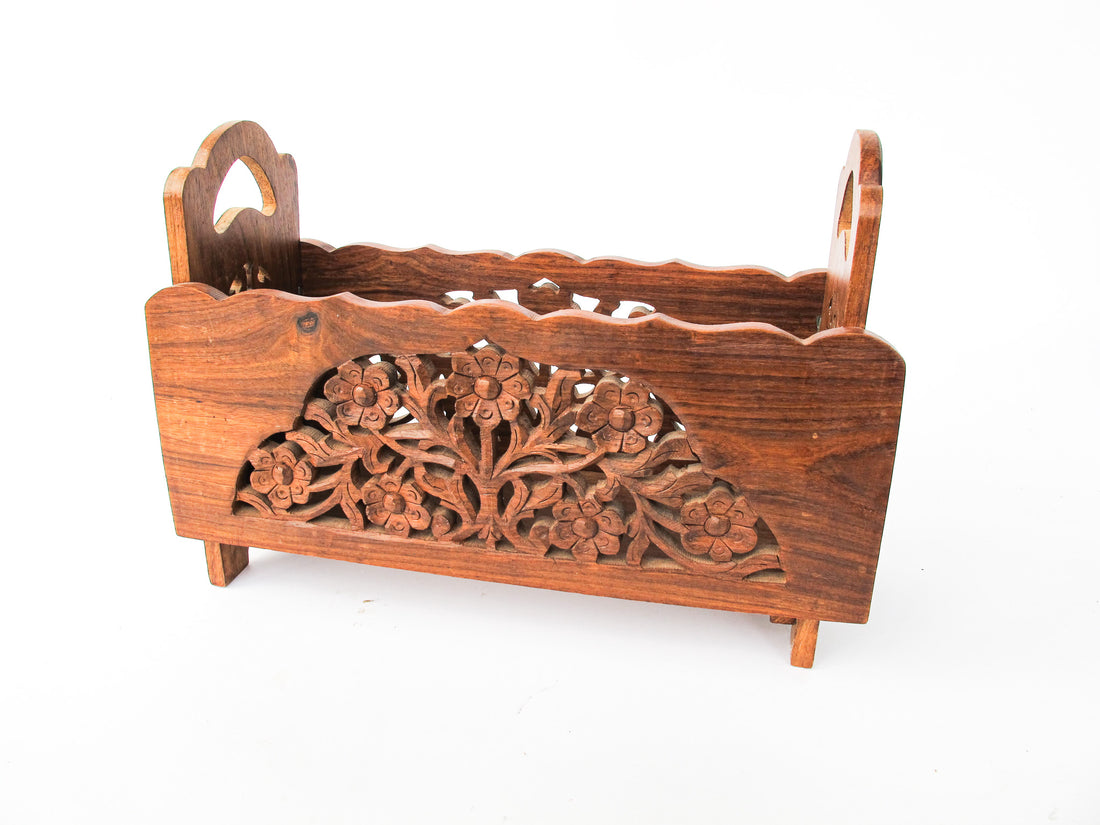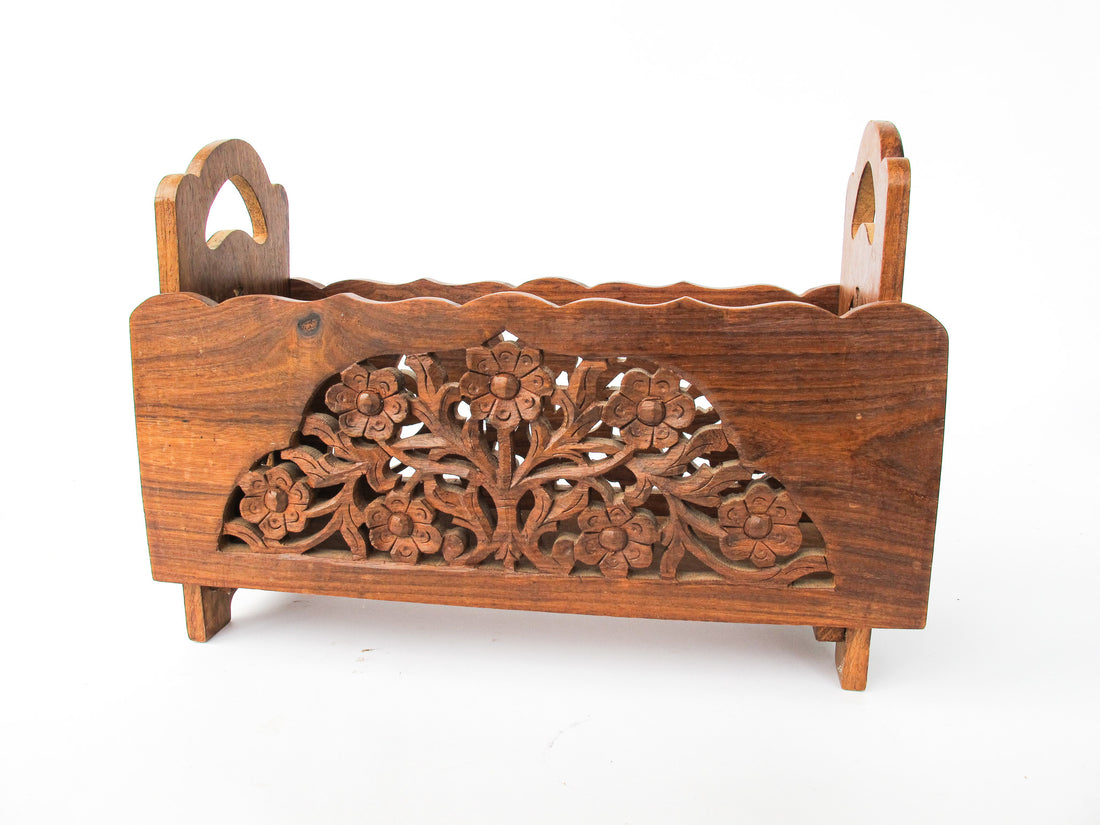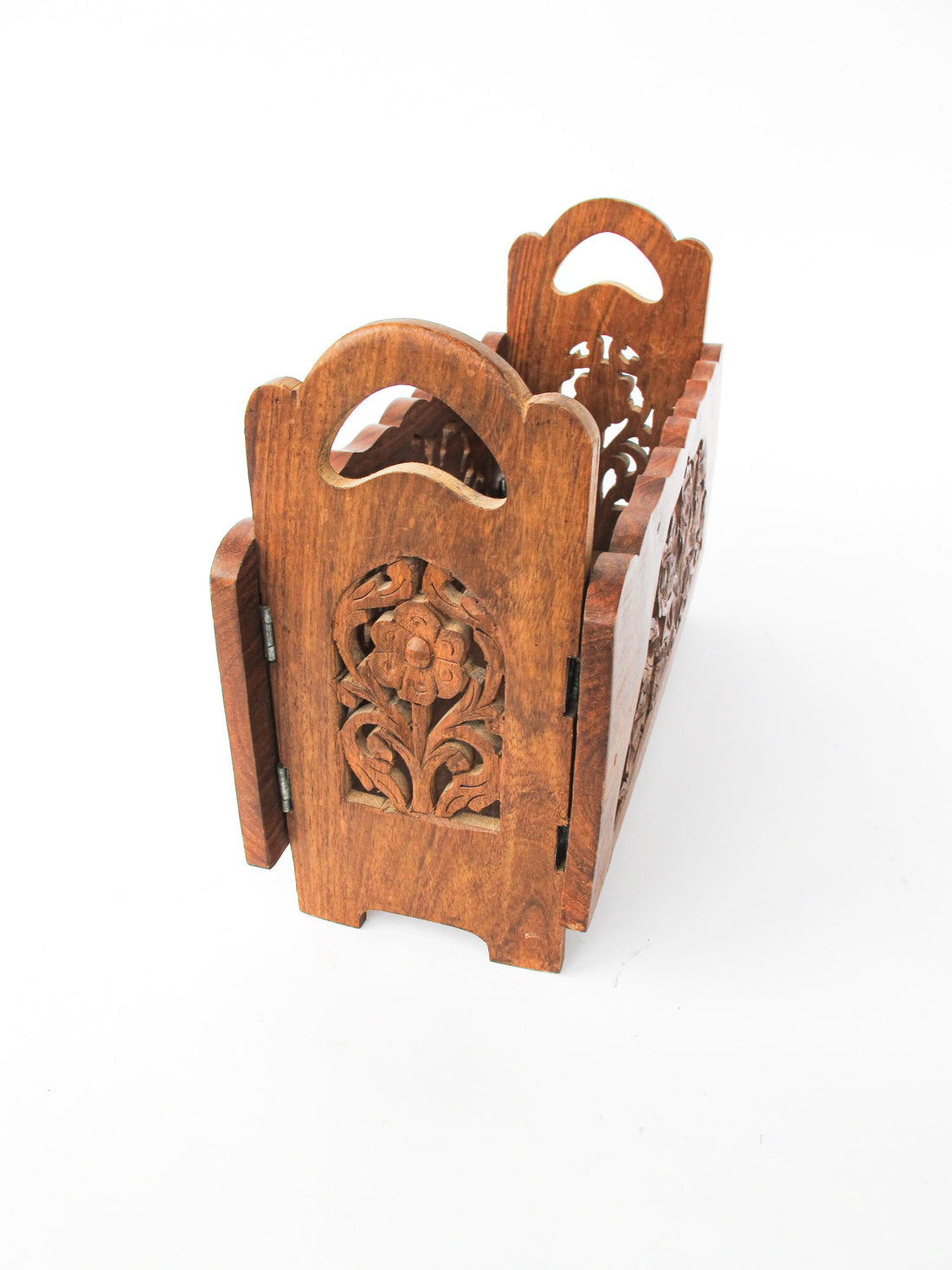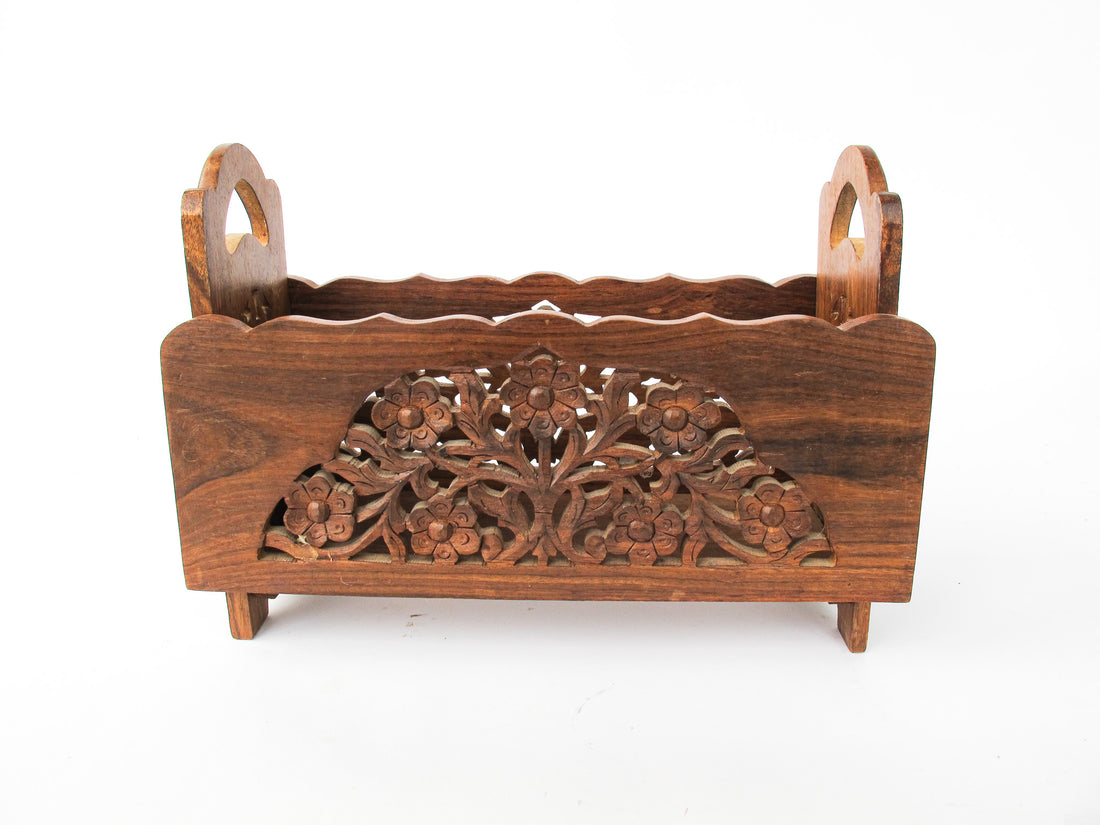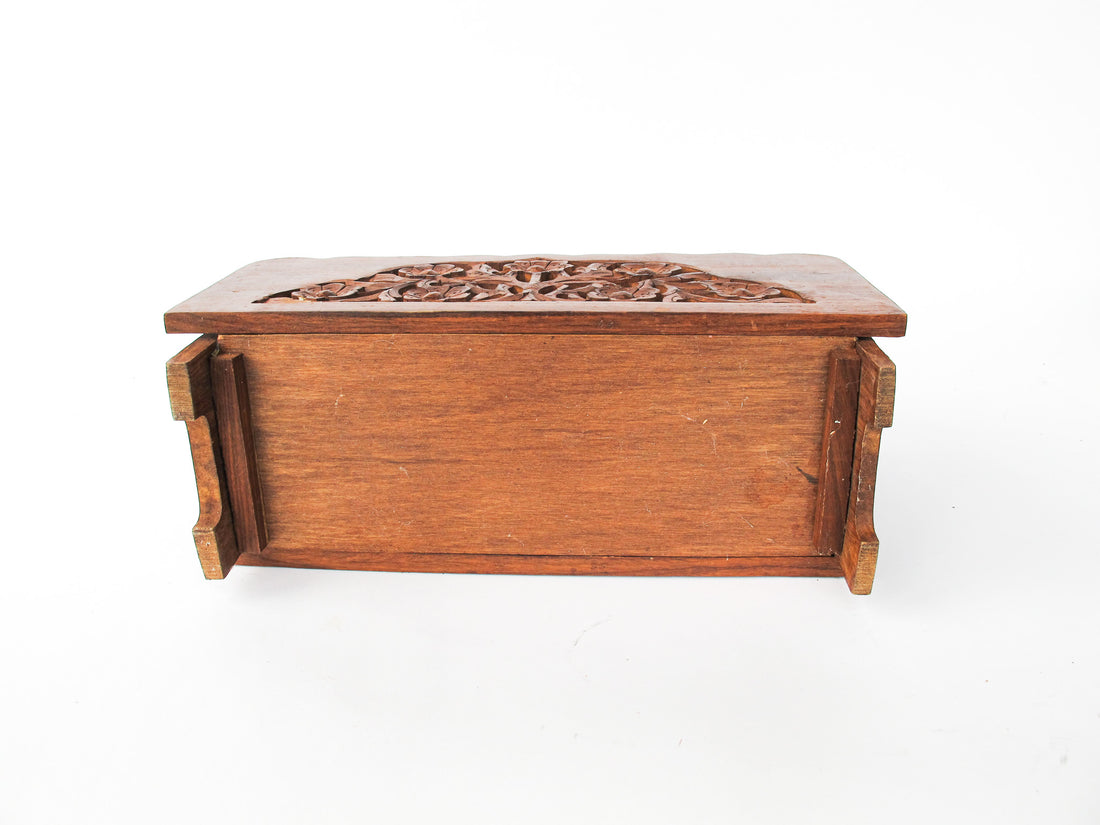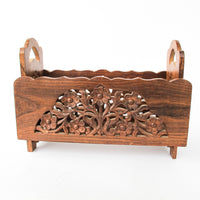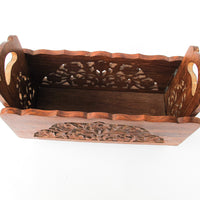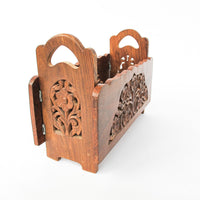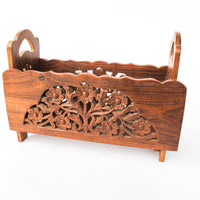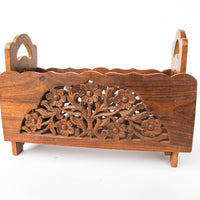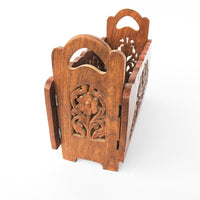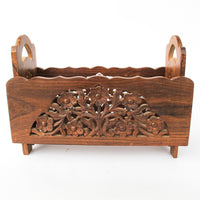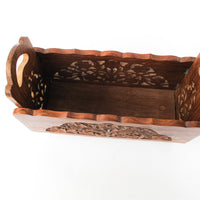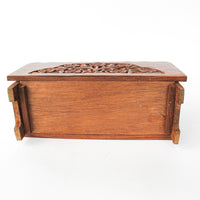 Teak Rosewood Indian Carved Magazine Holder
Very unique hand carved wood magazine rack / organizer basket from India. There are wood nails and hinged metal corners holding the piece together and it's in fantastic shape for its age. The design is stunning with the hand carved leaf and floral lattice designs on all sides.

The bottom sheet of wood moves so it can pop up if needed. It is an older piece but in good vintage condition. Has some surface wear that would be expected with vintage and antique items. May be old rosewood or teak. 

This would be a beautiful statement in your living room, den, waiting room or office. Use it to collect mail, place bottles for on the go in the car or use it to hold books and other media. Perfect to put small potted plants with plastic trays to make a little garden box, roll towels and put on your counter etc. The uses are endless.
Measures - 14 7/8" L x 5 7/8" W x 10.5" H
Inside - 12 3/4" L x 5 7/8" W x 5 3/8" H (height is from inside bottom to the side)