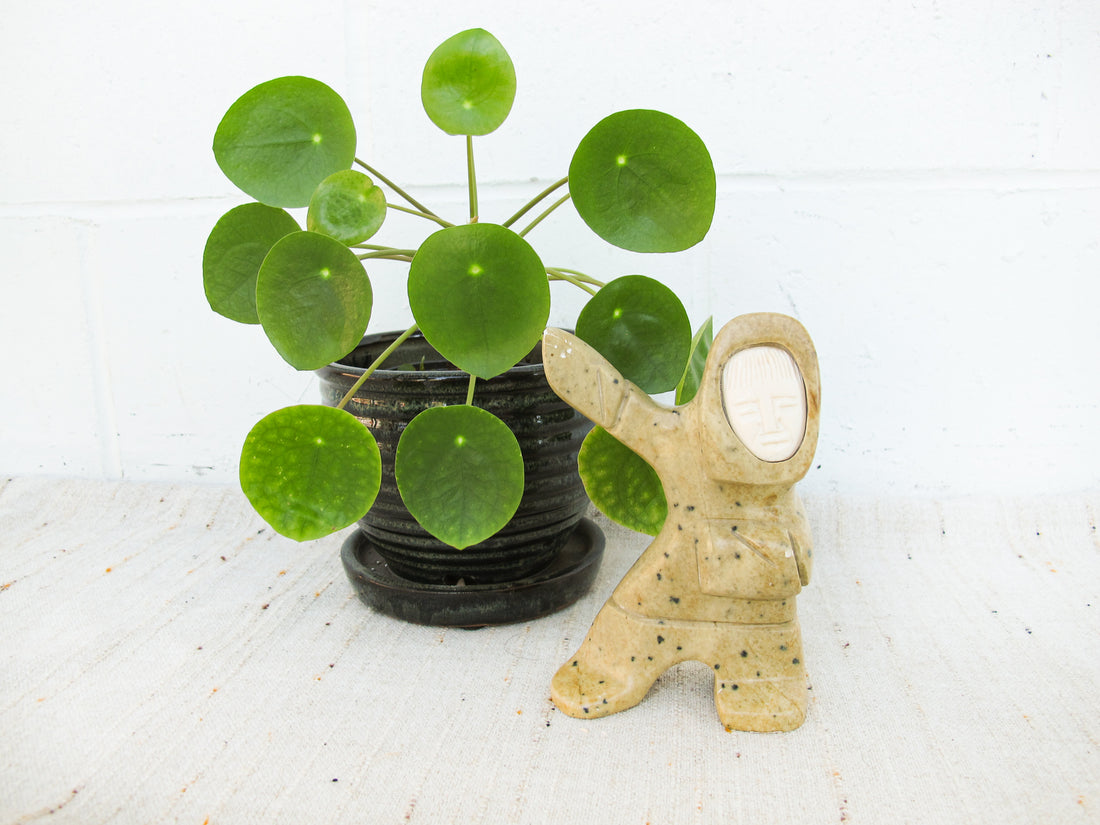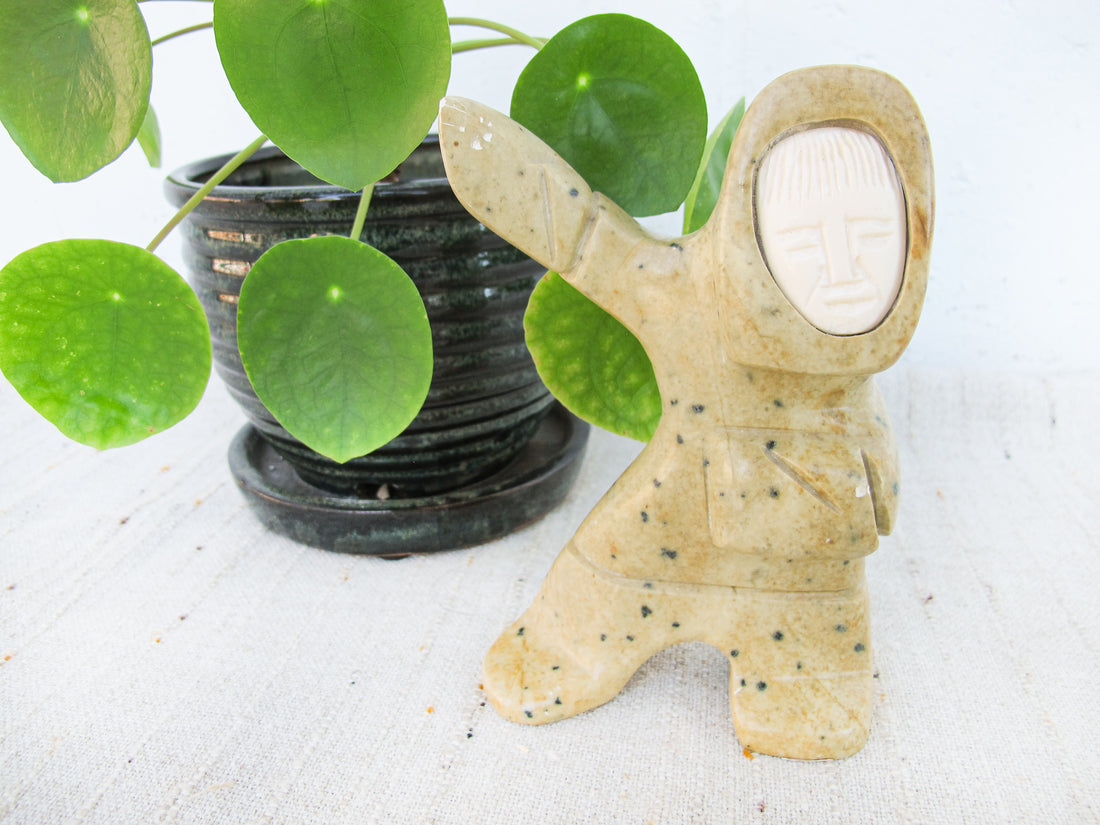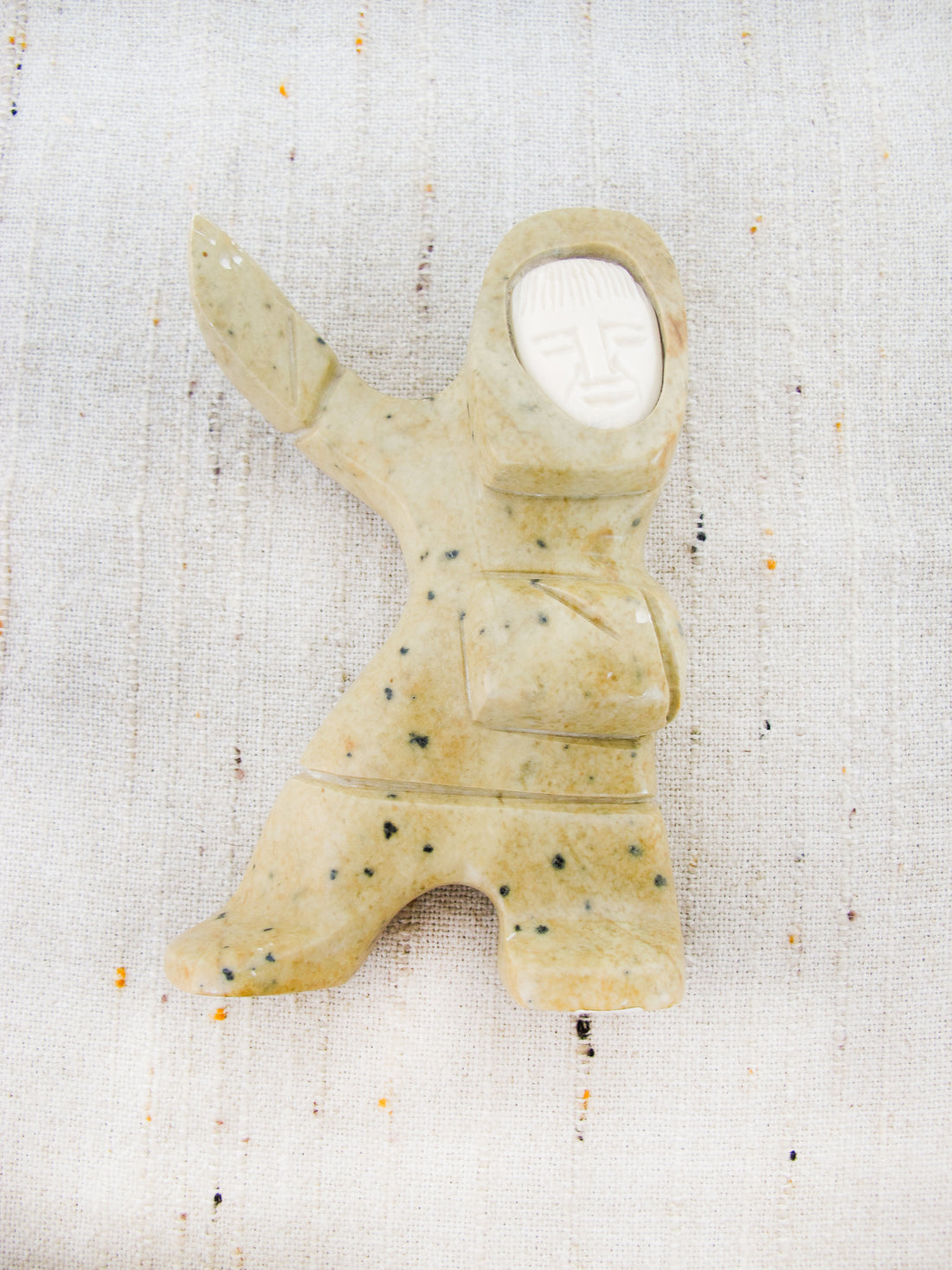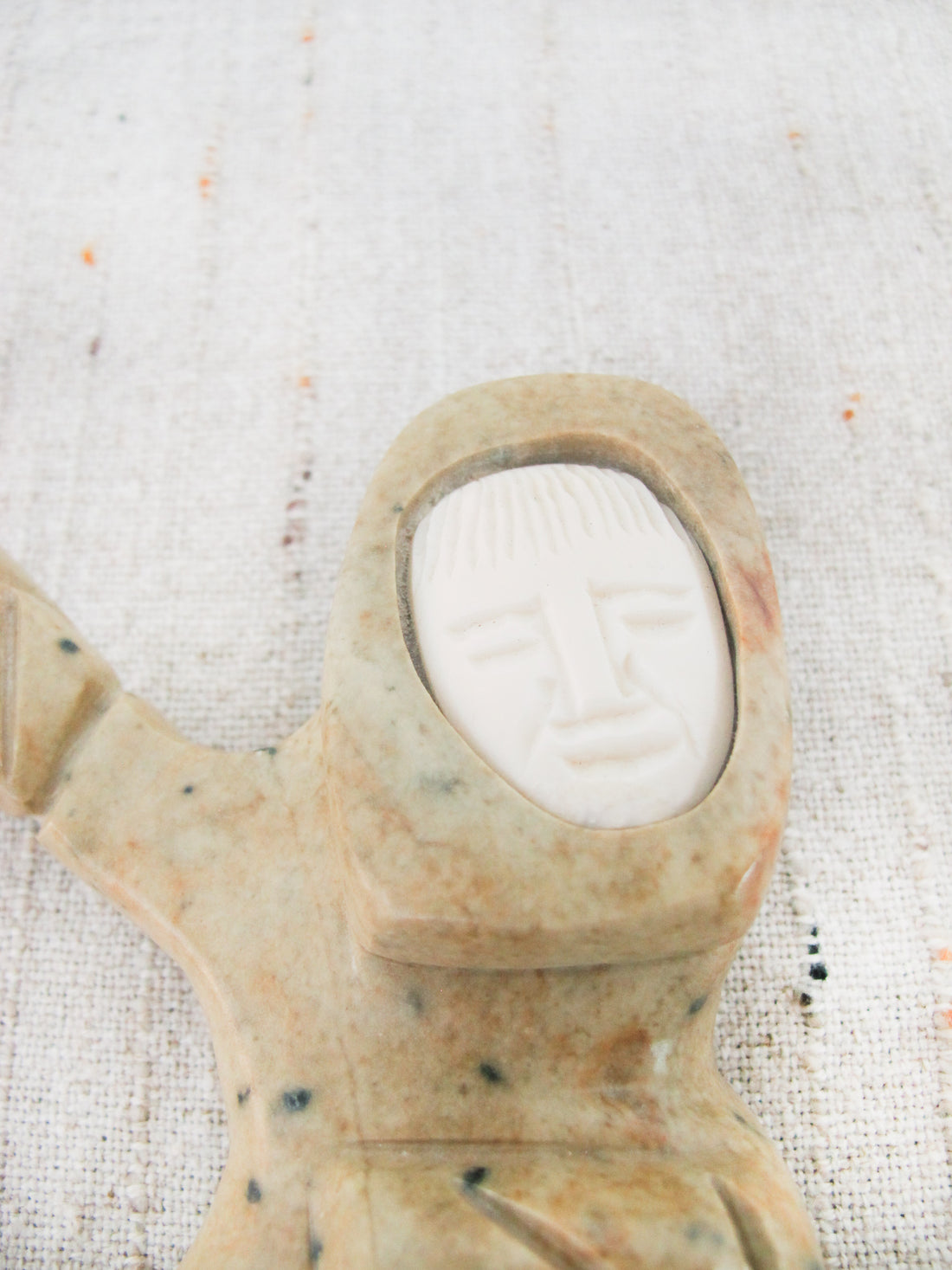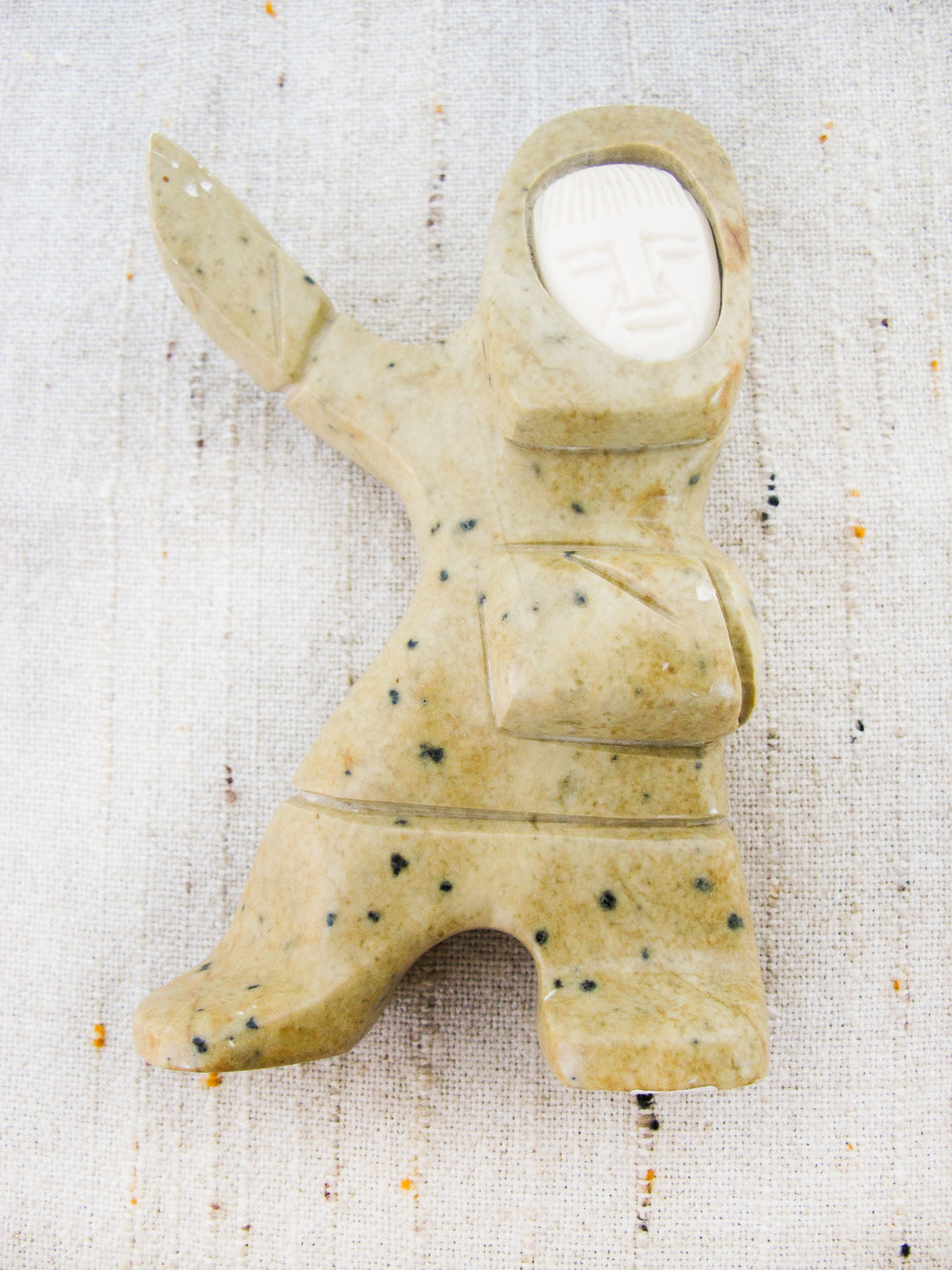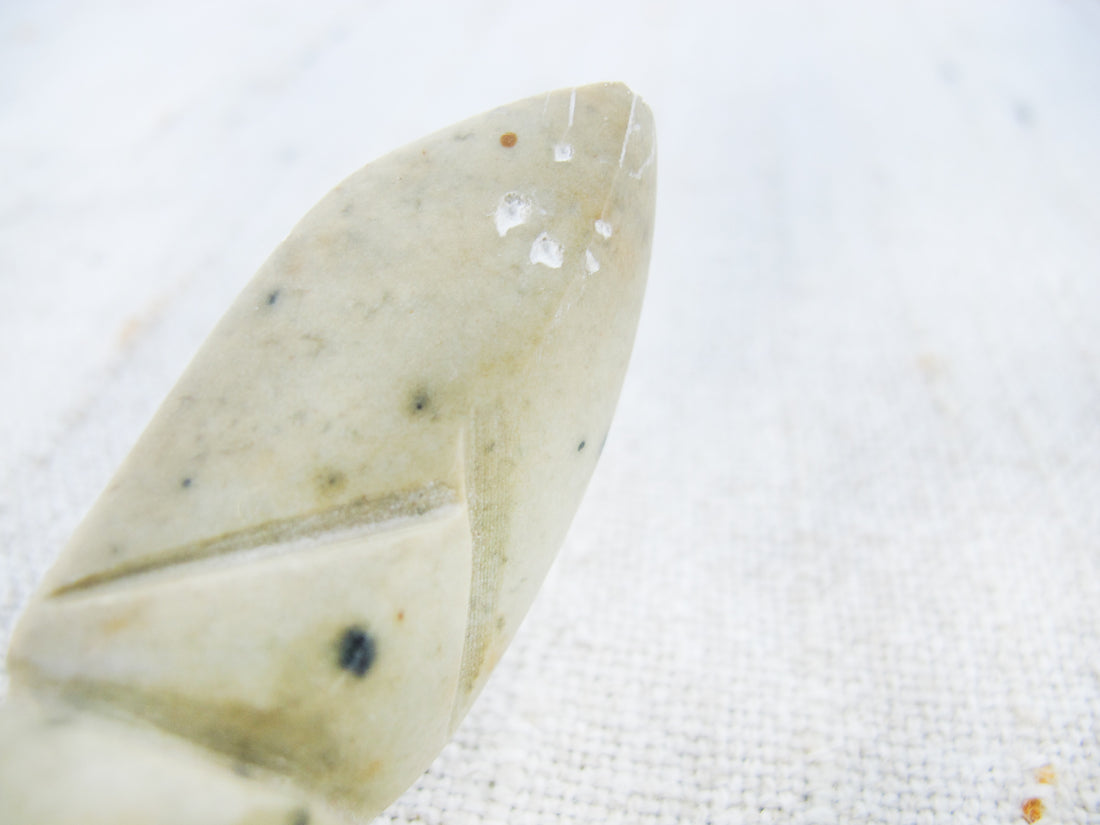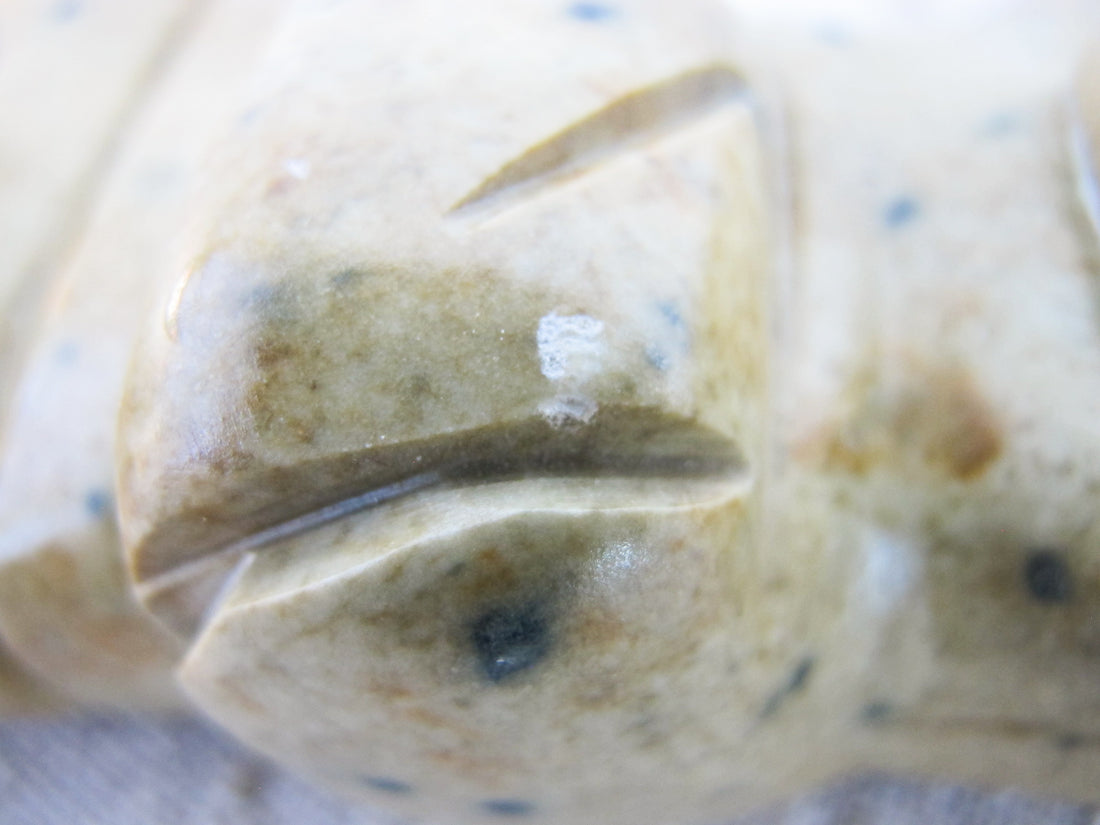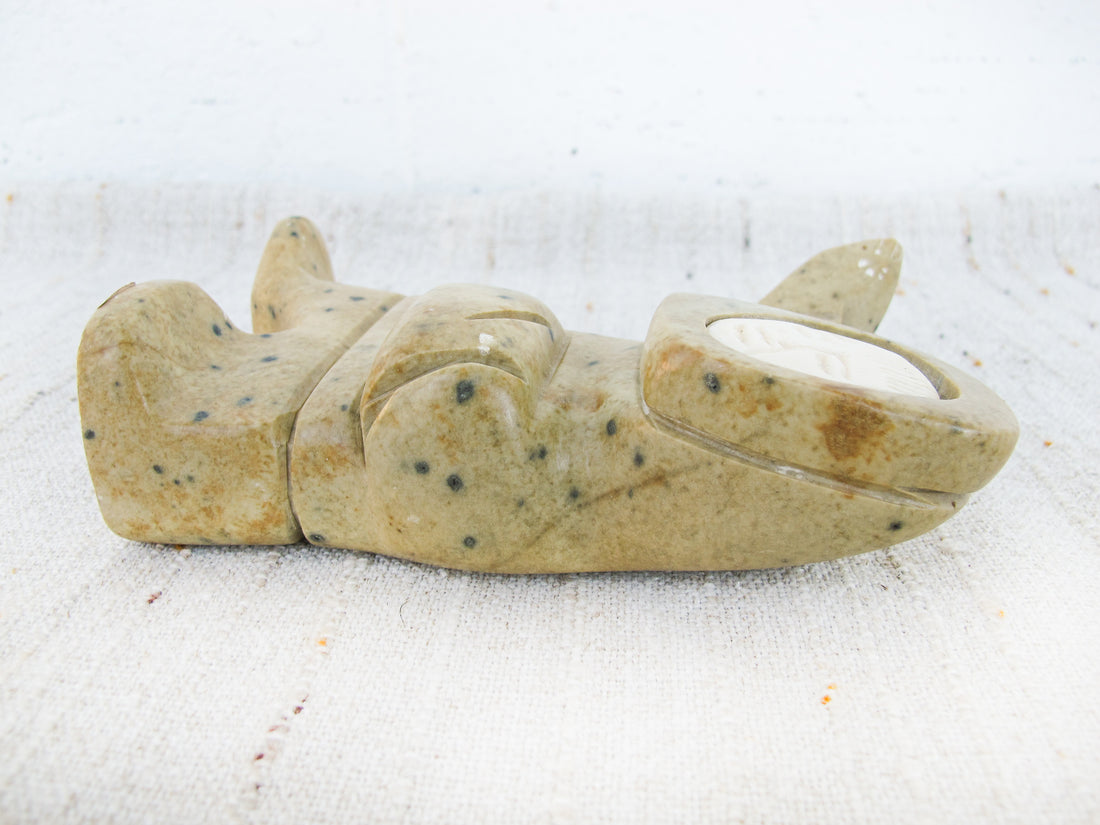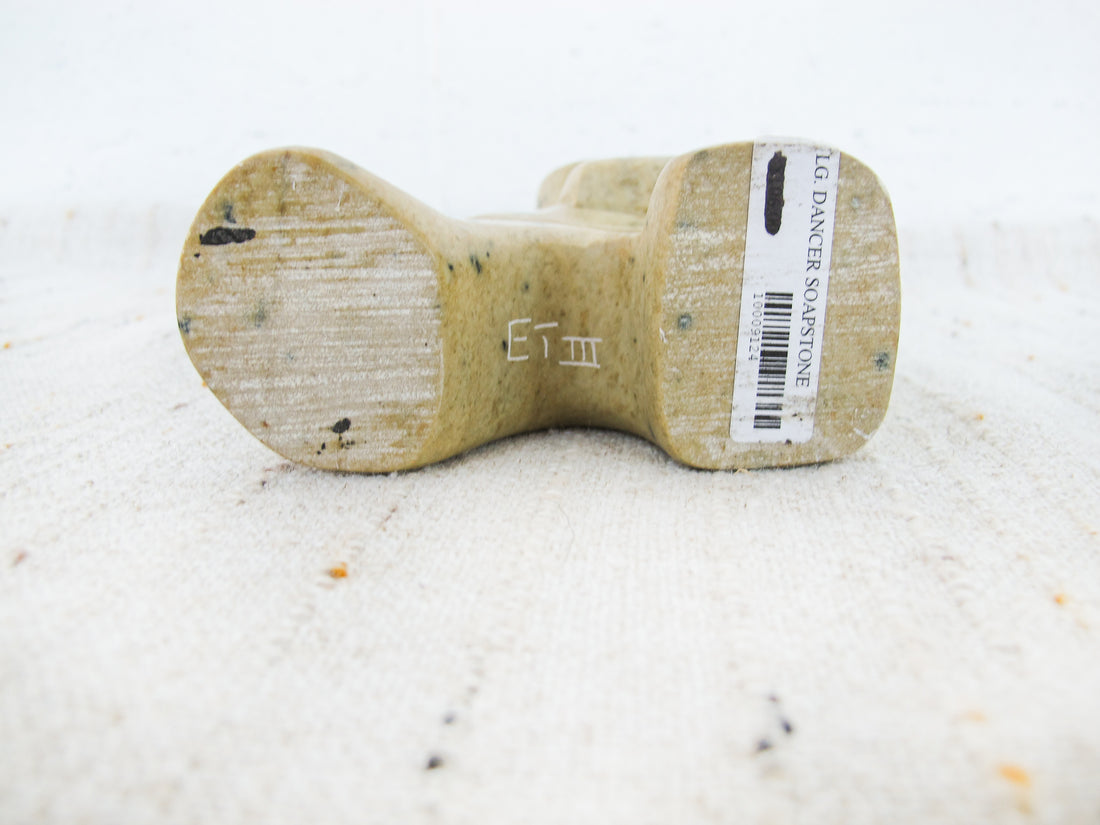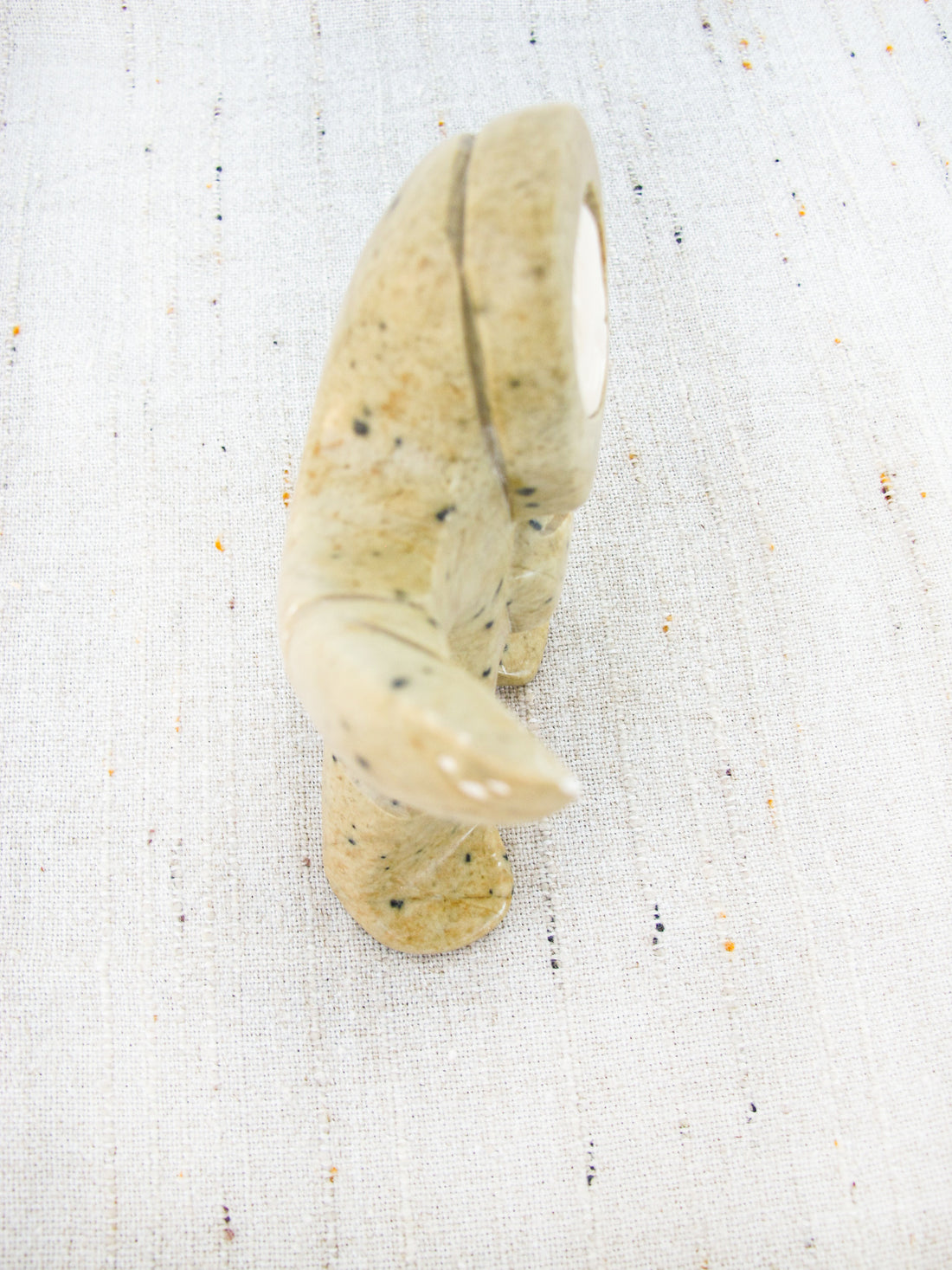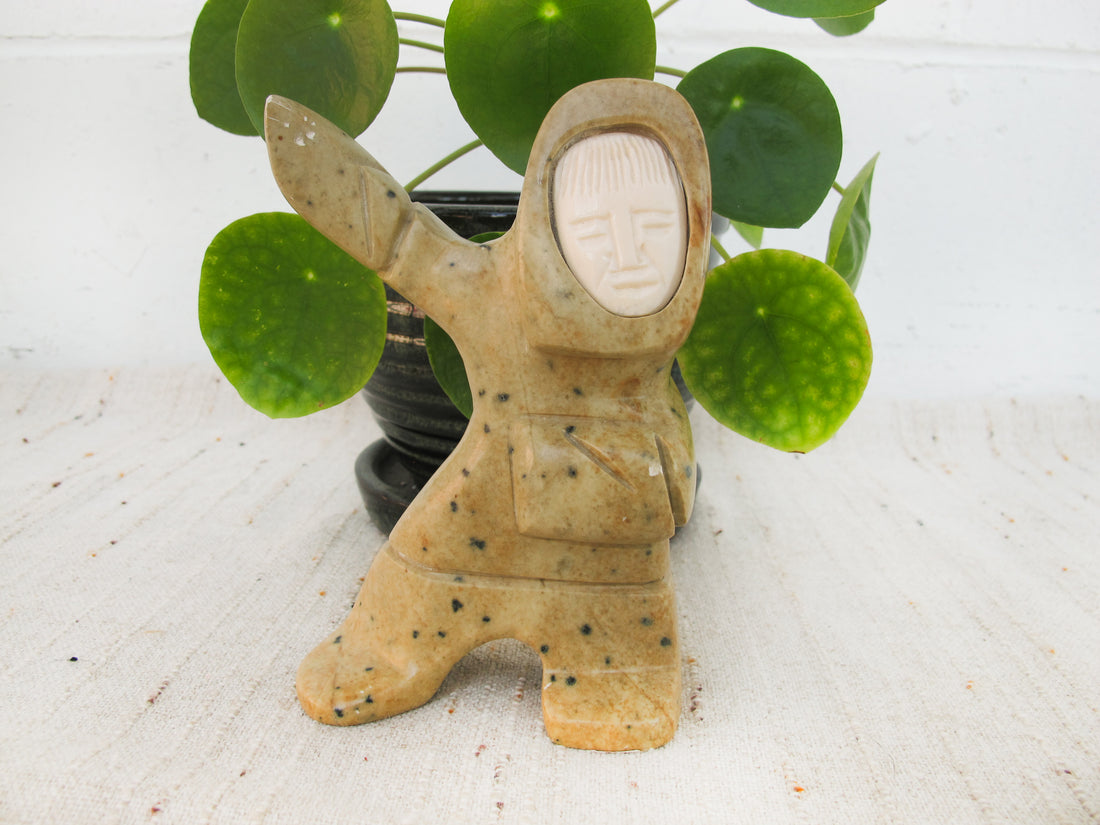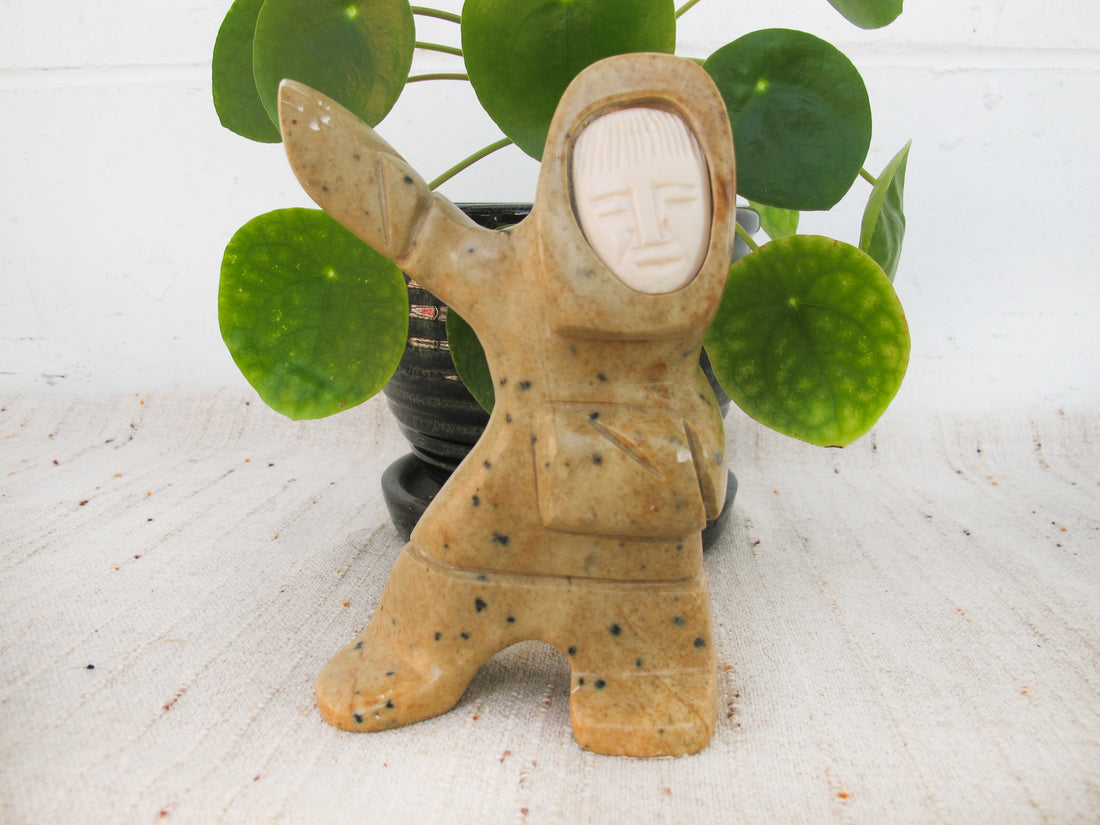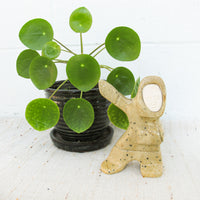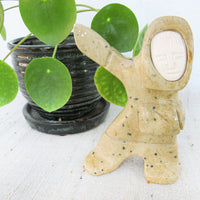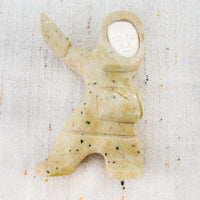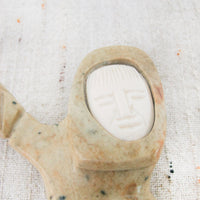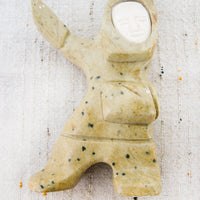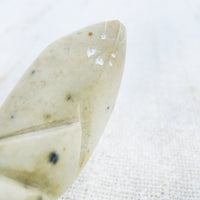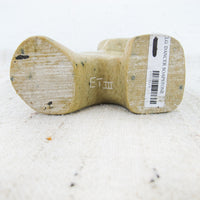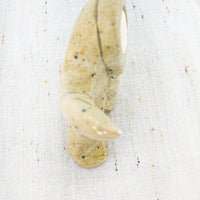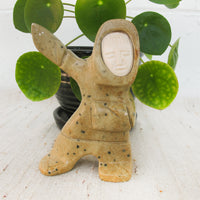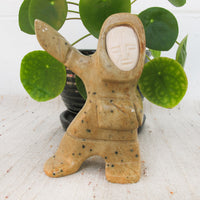 Vintage Inuit Soap Stone Carved LG Dancer Eskimo
Beautiful and unique hand carved Inuit art soap stone carving of a native LG Dancer . This lovely piece of native art has all of the original hand carved featured on a very unique gold and black speckled and white stone. Has been signed with the scratch signature on the bottom. 
Has some slight marks on the end of the covered hand and arm as seen in the photos. This piece is of a LG Dancer. Soapstone is extremely delicate and can easily be marked. This piece is vintage and has the surface wear as described and seen in the photos.
Overall in amazing condition and uniquely crafted.
Measures - 
4.25" L X 2" D X 6.5" H