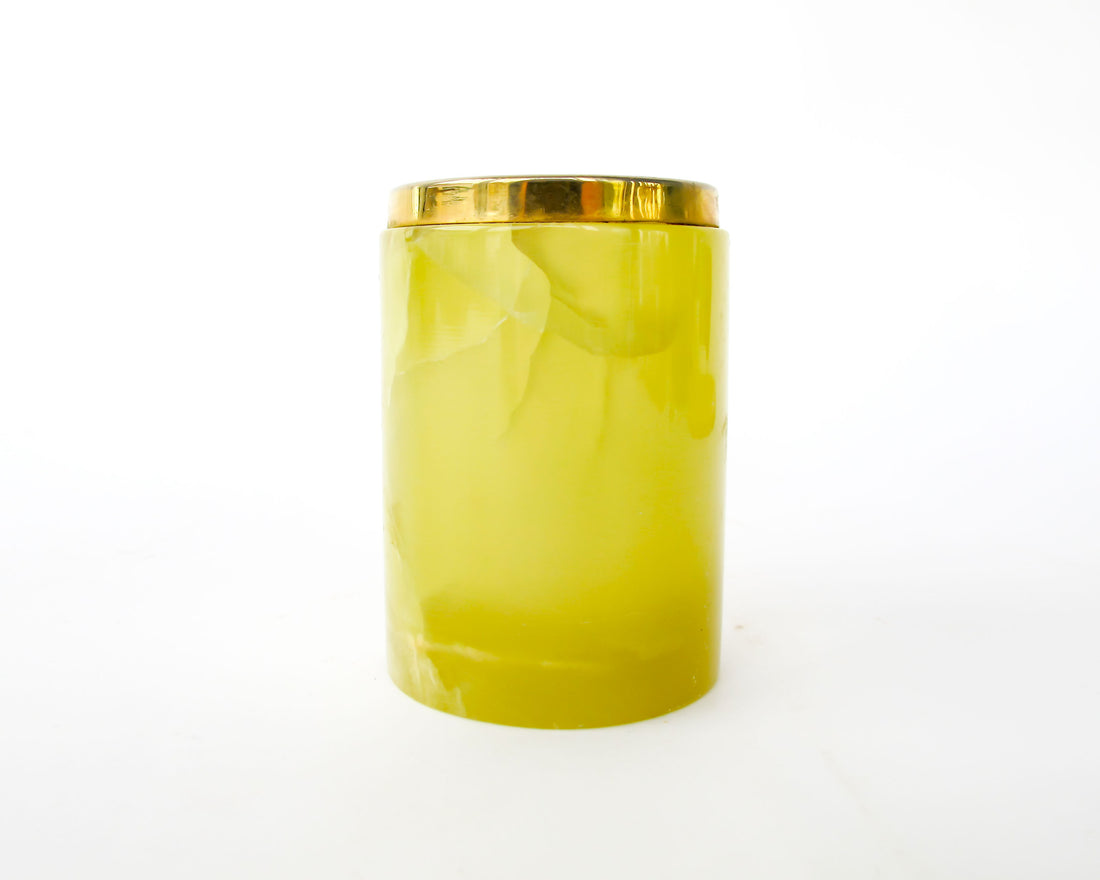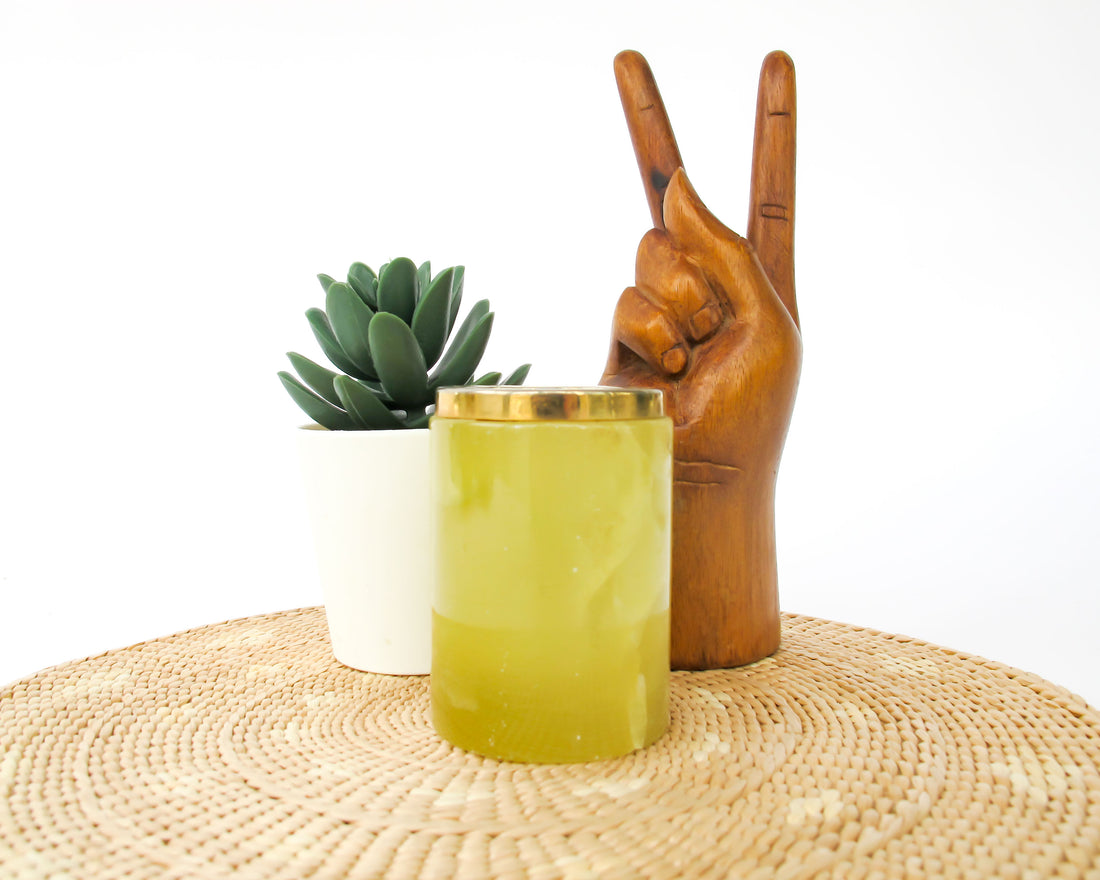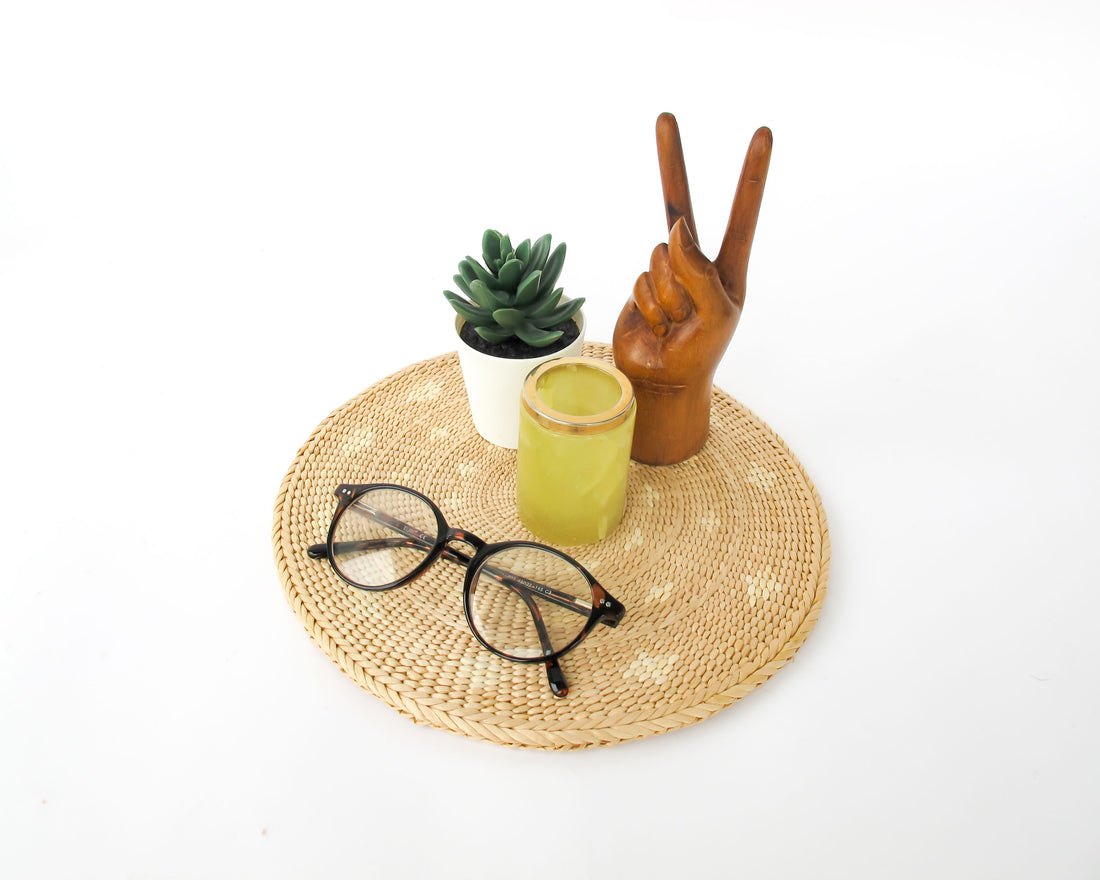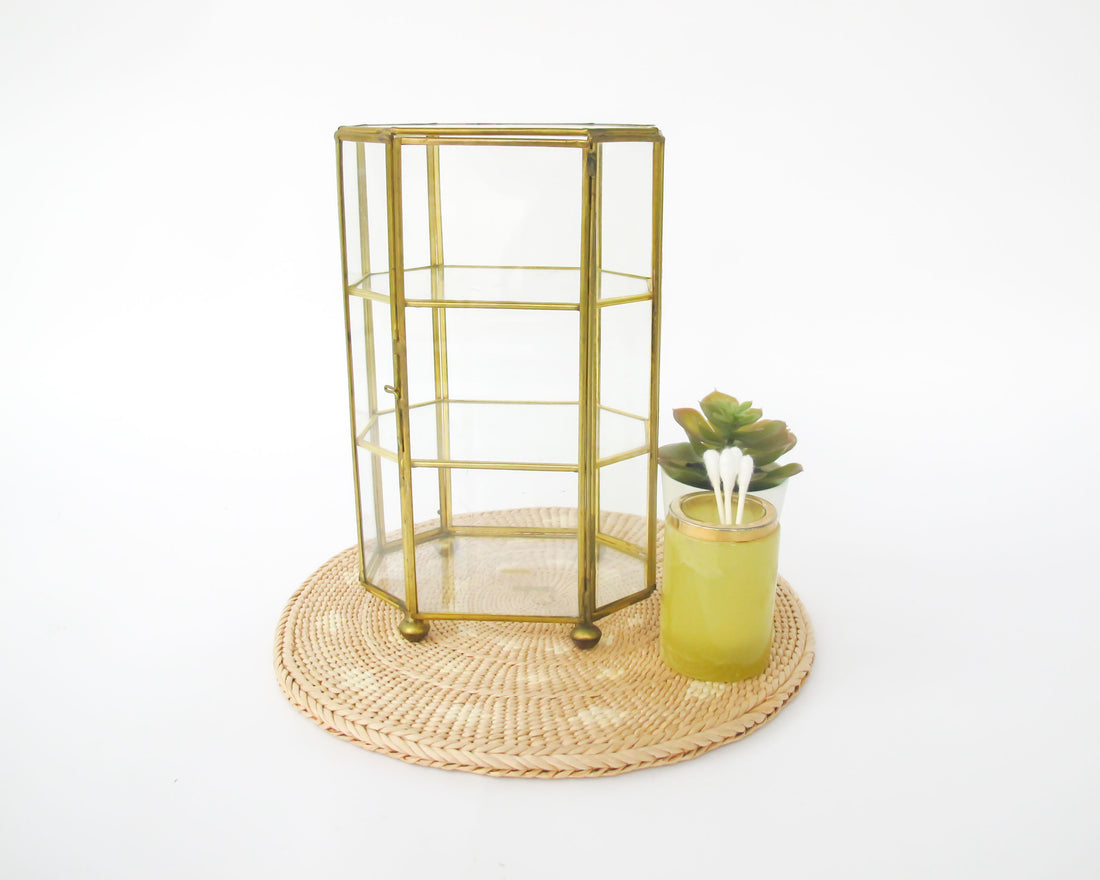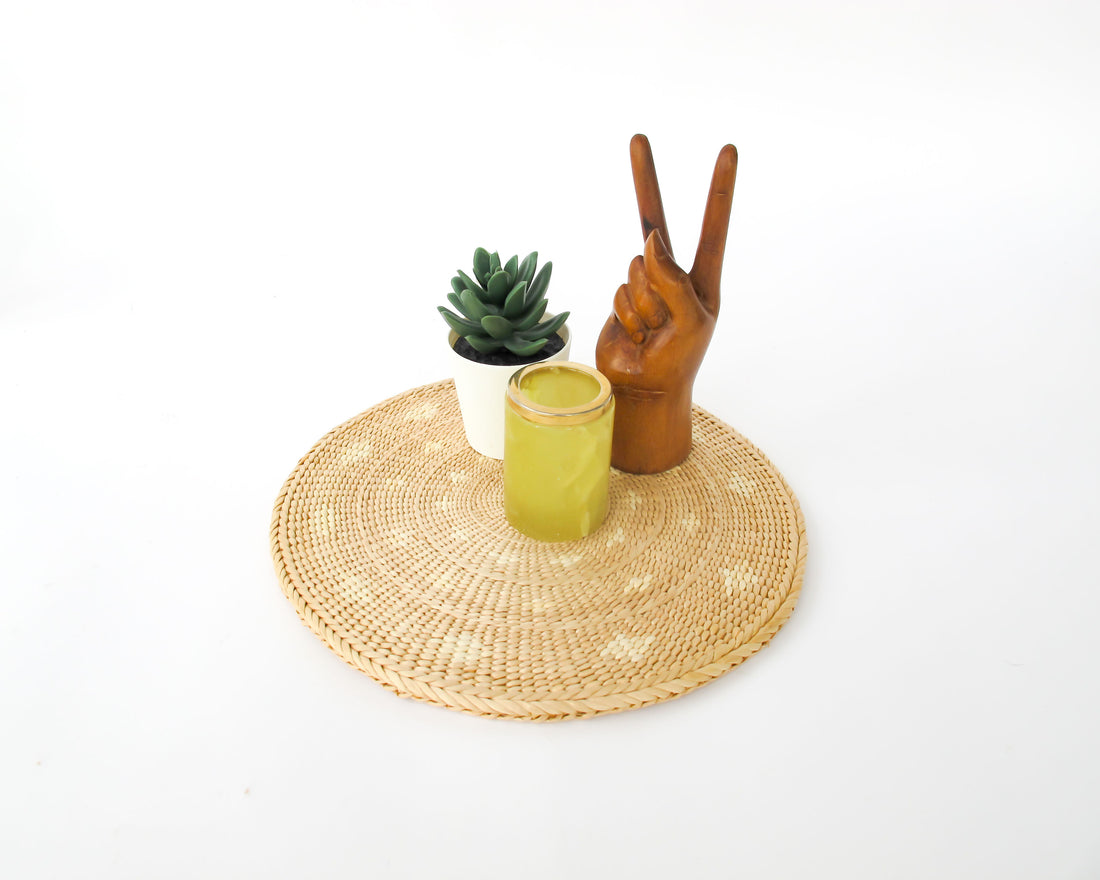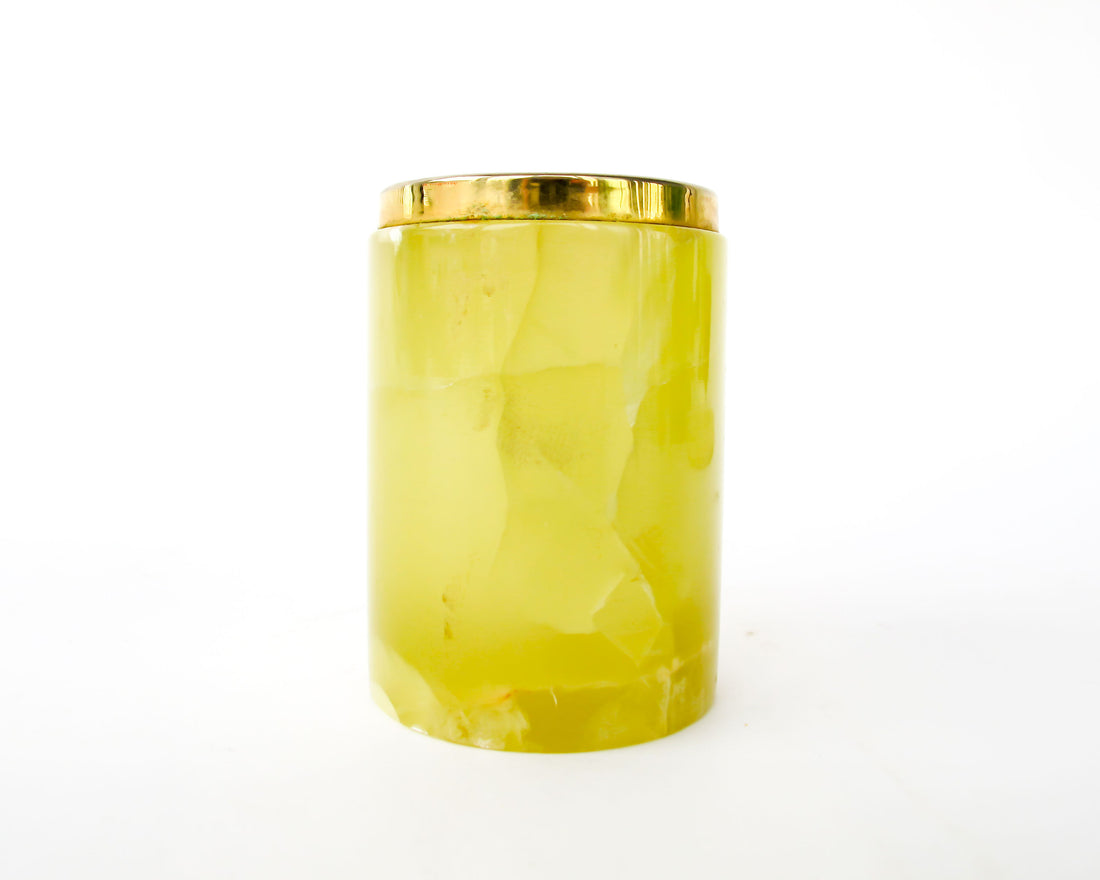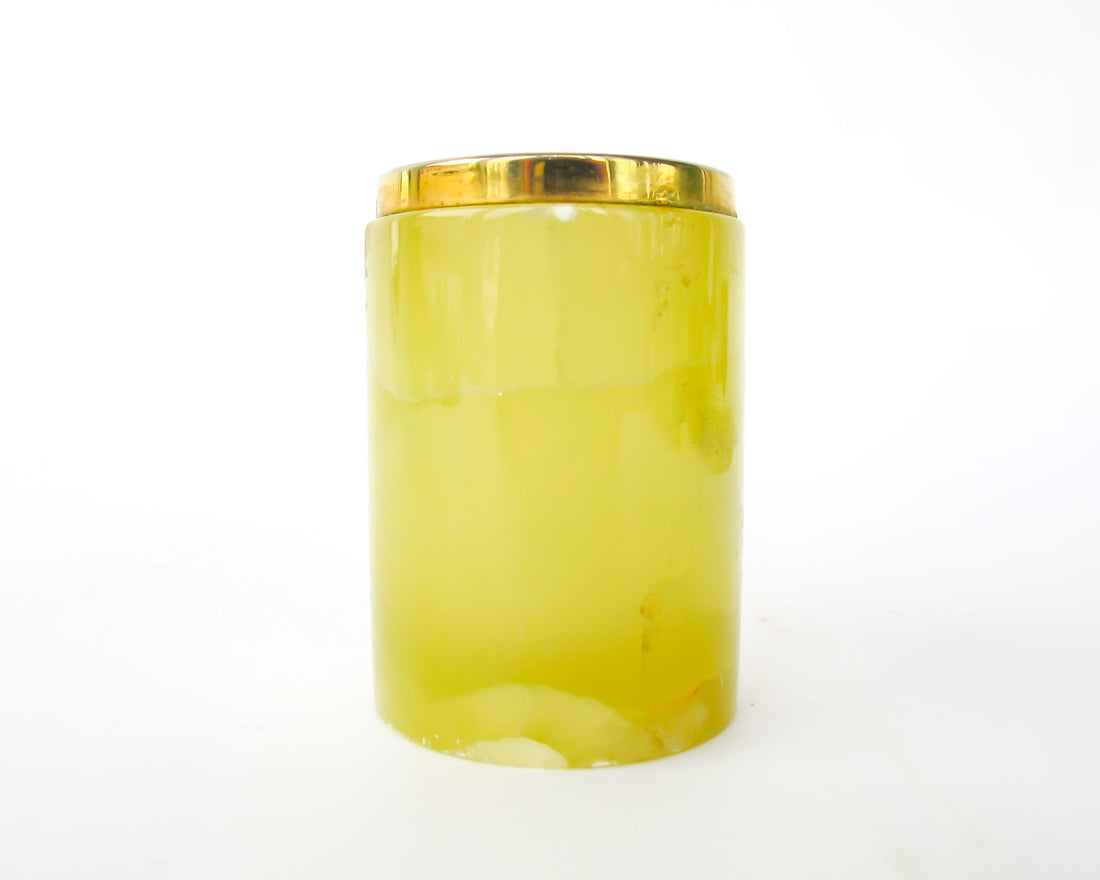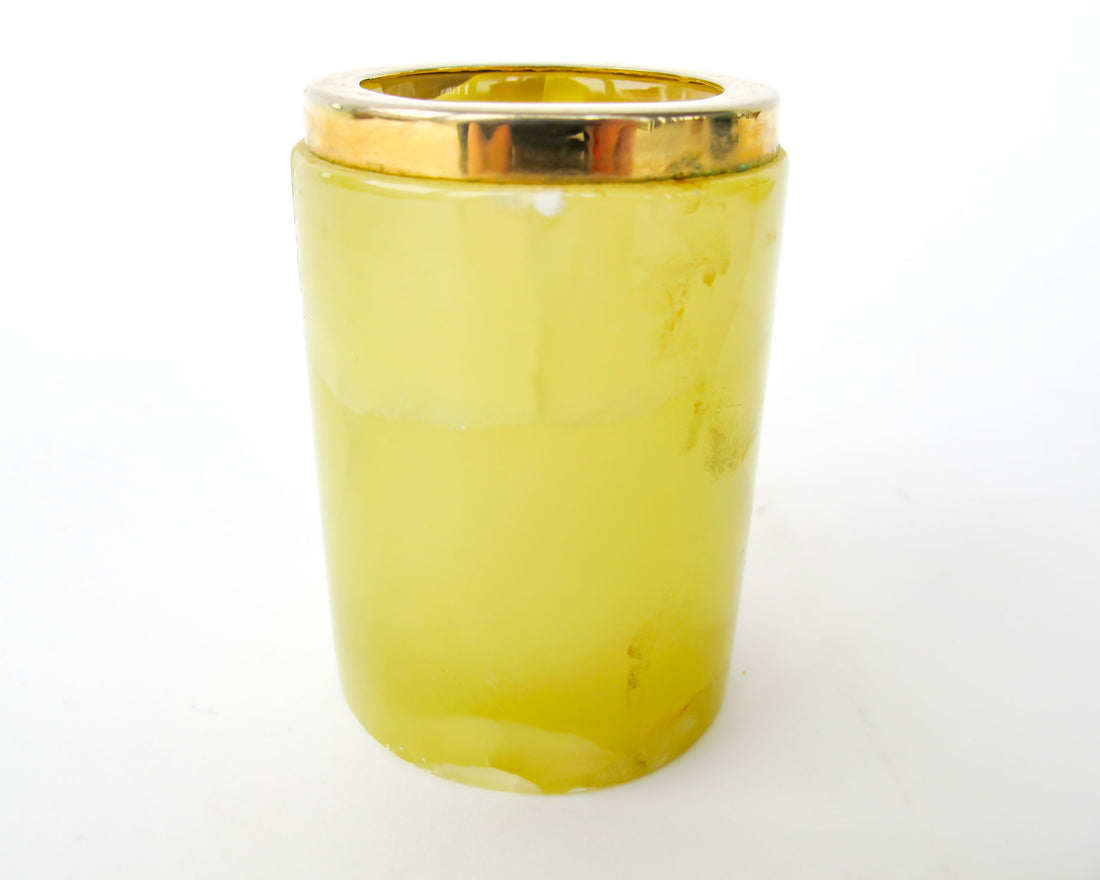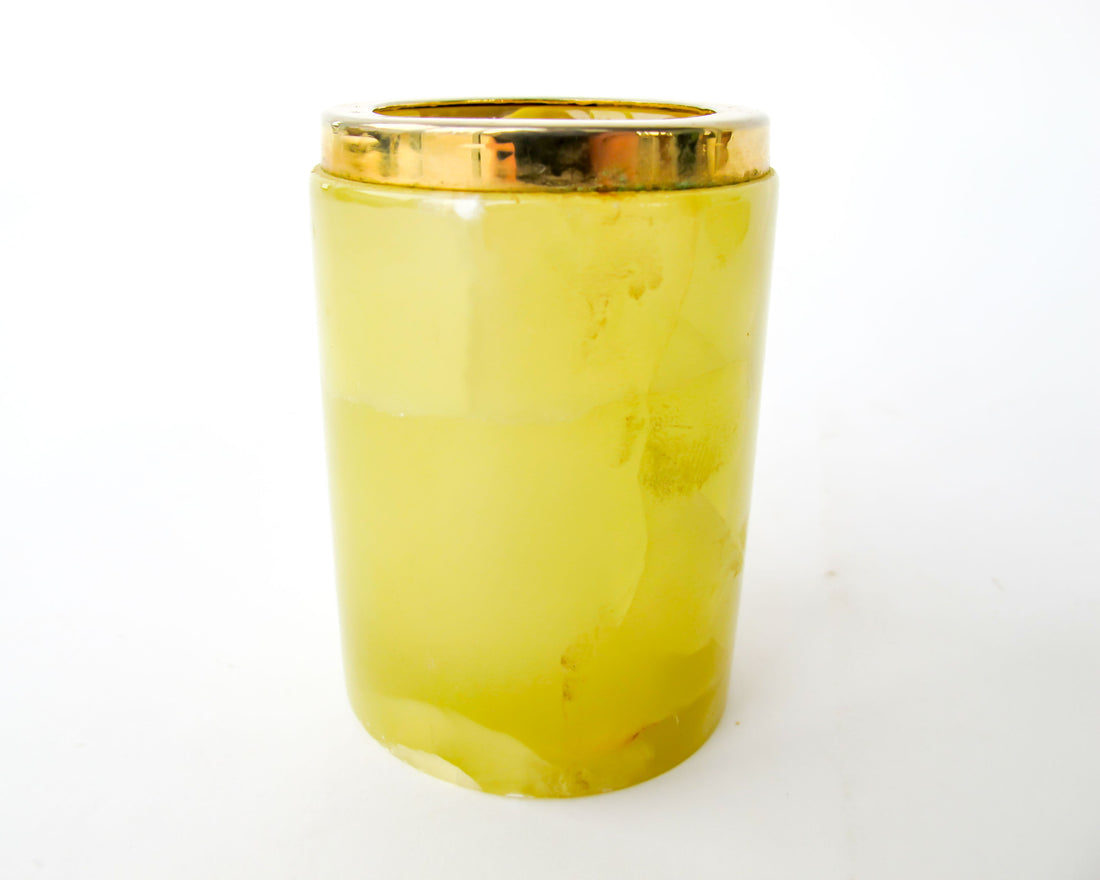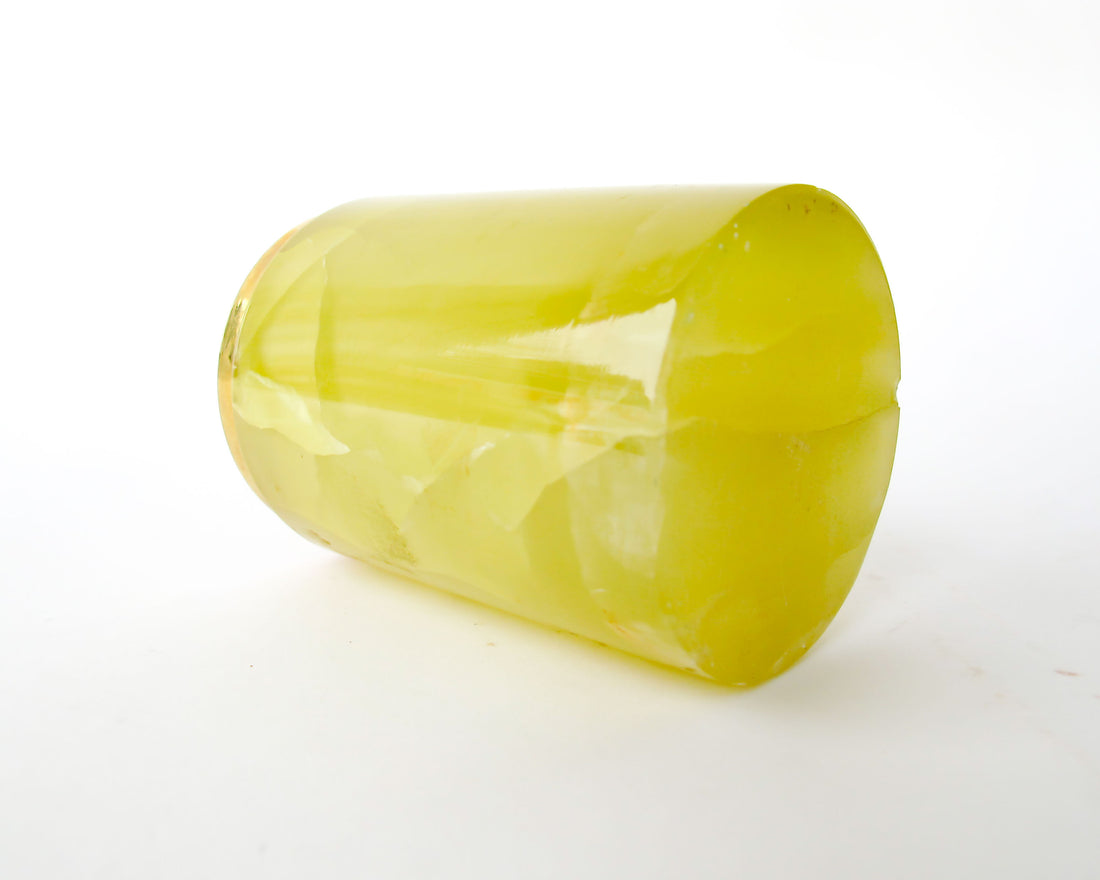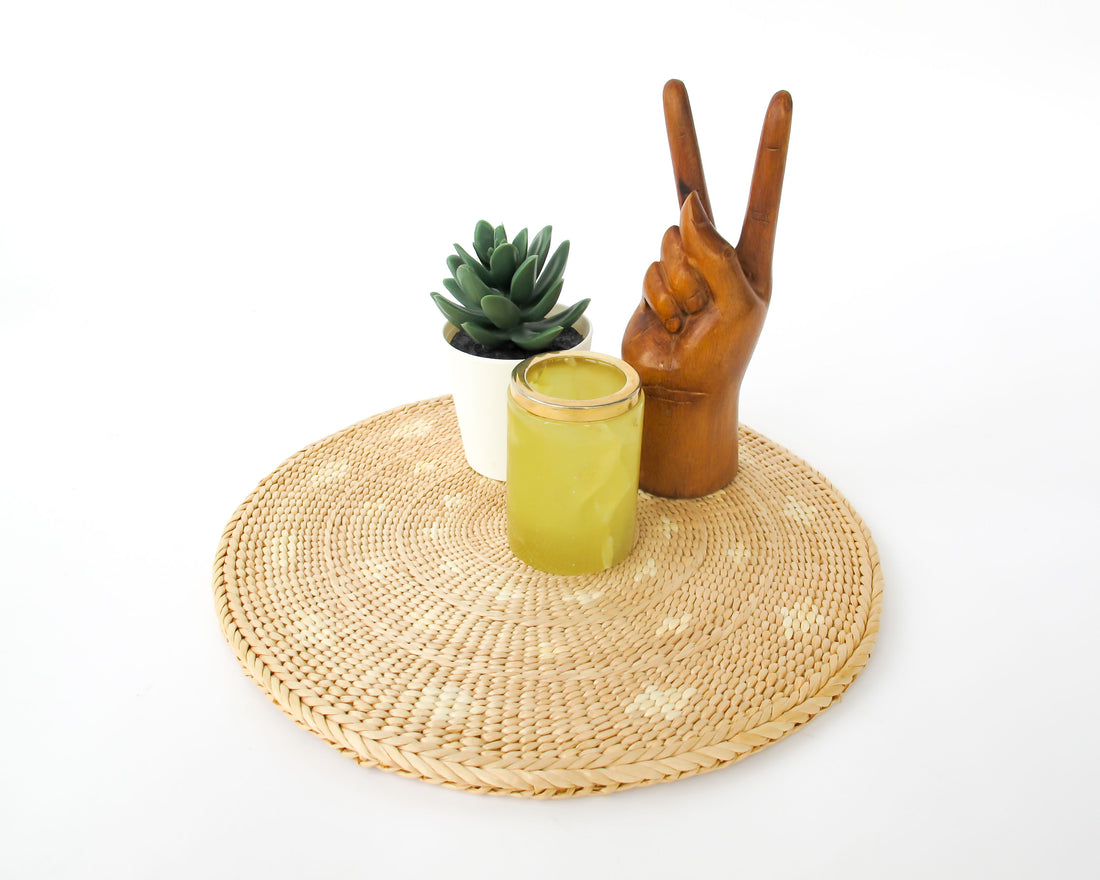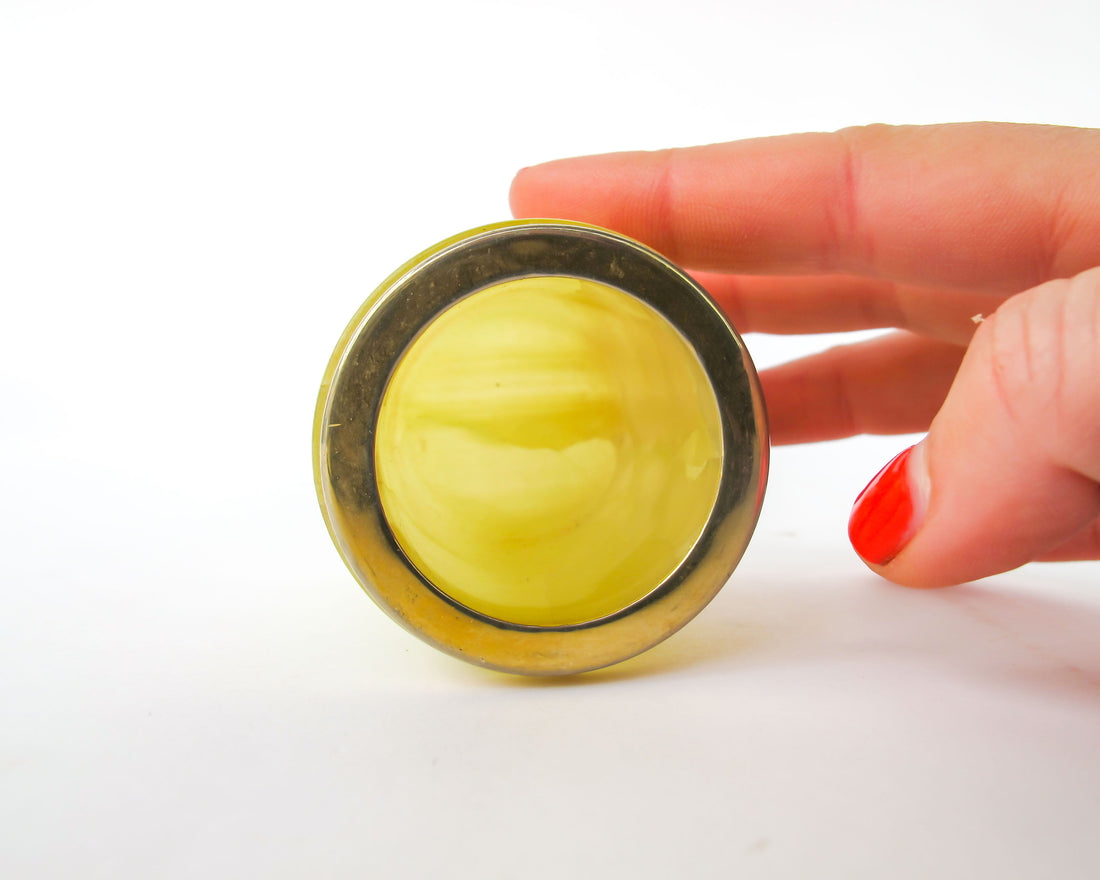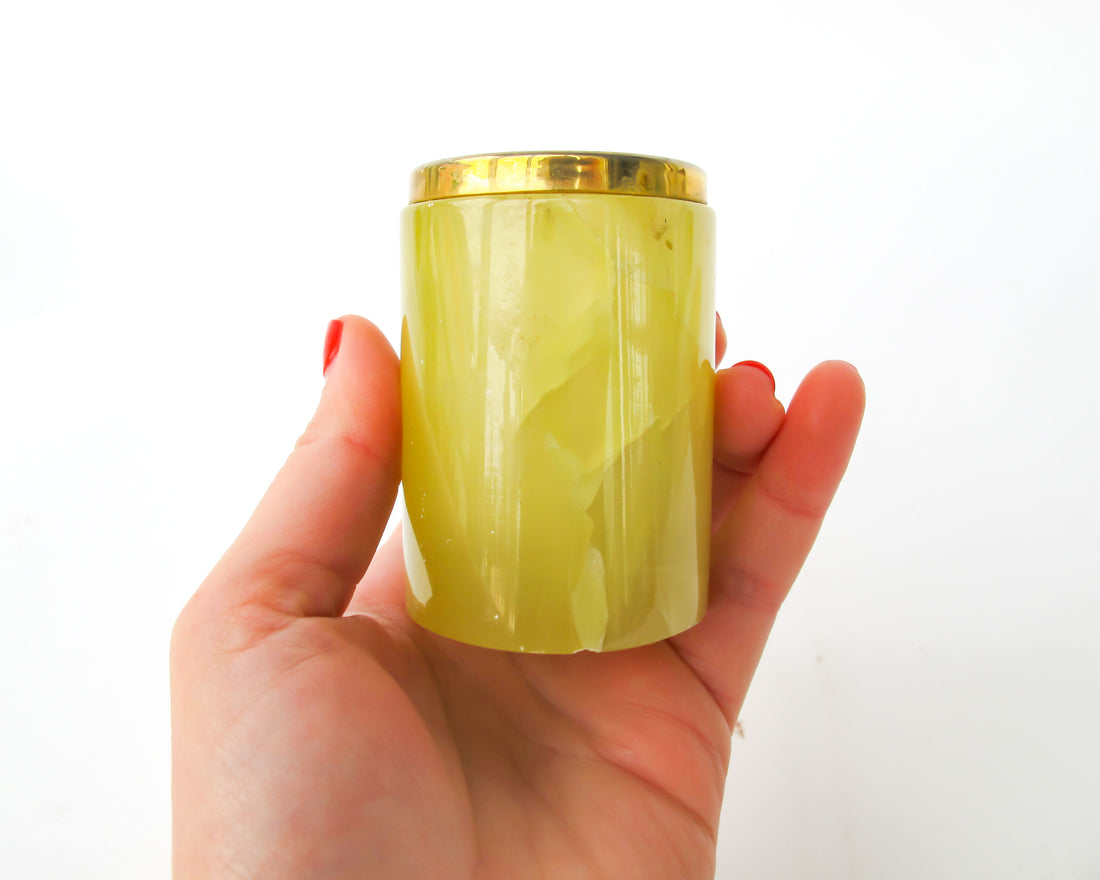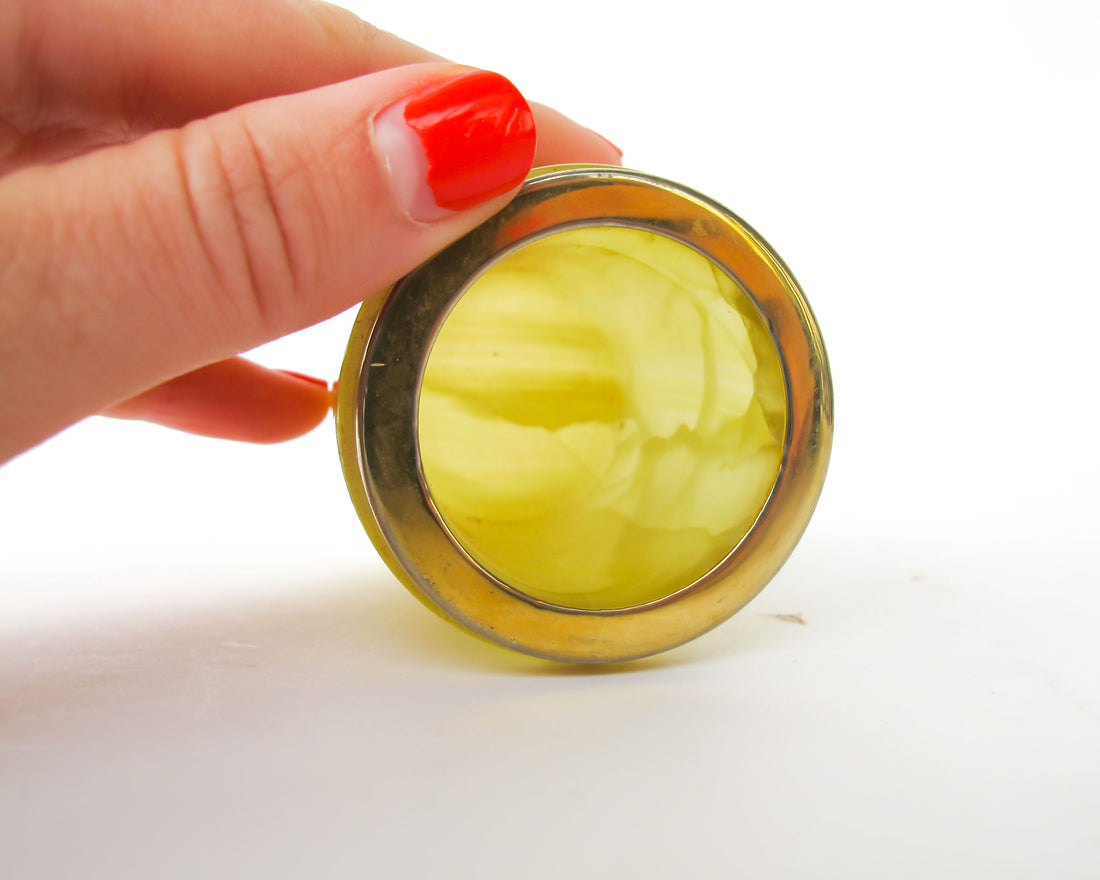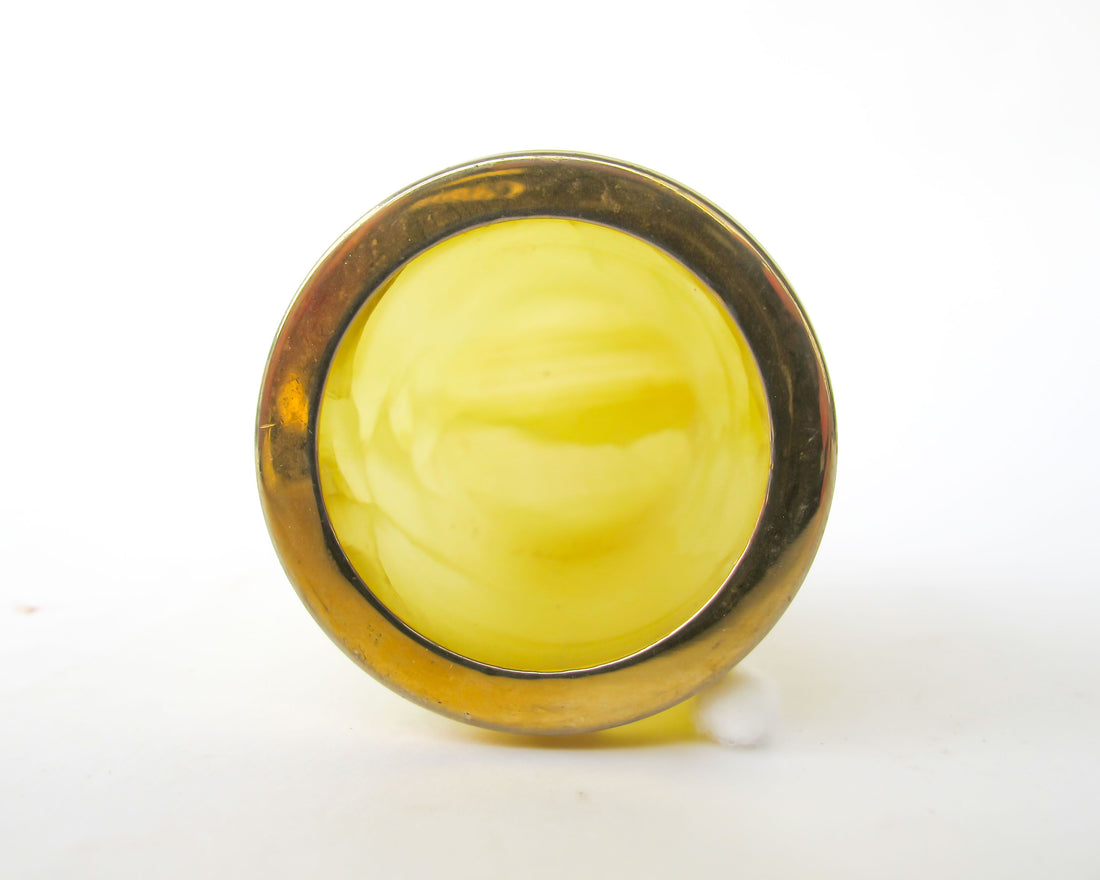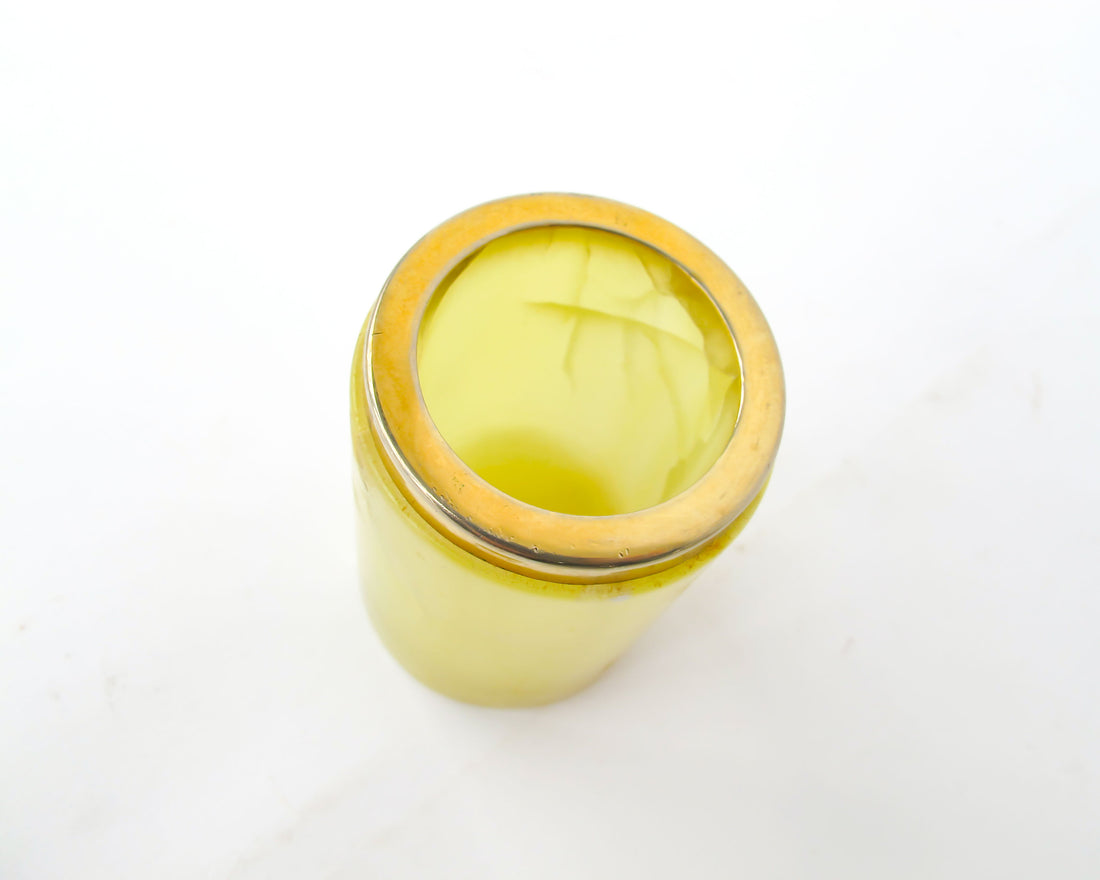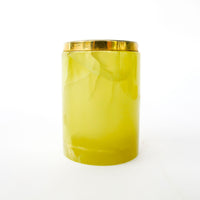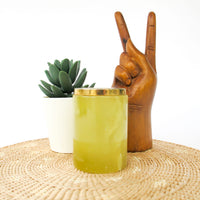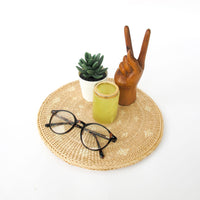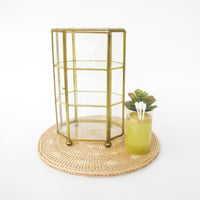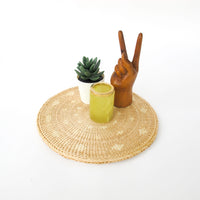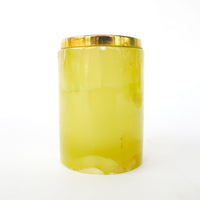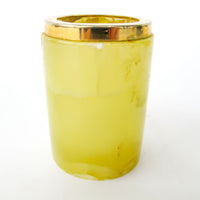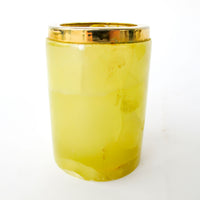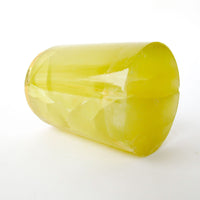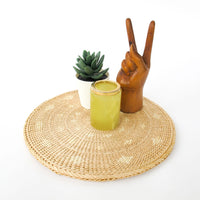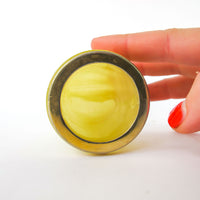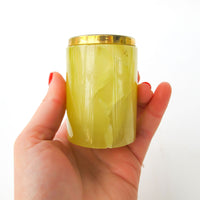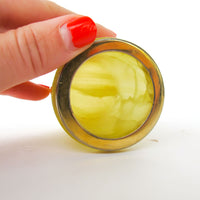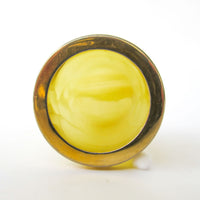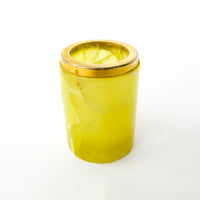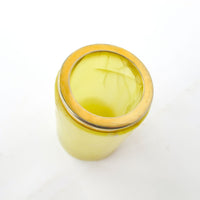 NEW - Small Yellow marble jar with brass rim
Beautiful aged mini yellow marble canister. It features a slim metal rim in a gold finished that has some patina.  The perfect size to hold cotton swabs, small office supplies, toothpicks etc. 
Has some aged marks and marbling as seen in the photos on the stone itself. Marble is a softer stone and can show more wear over time with use. 
We love all things natural stone, and this one is certainly very unique. 
Measures - 2" D x 2.75" H