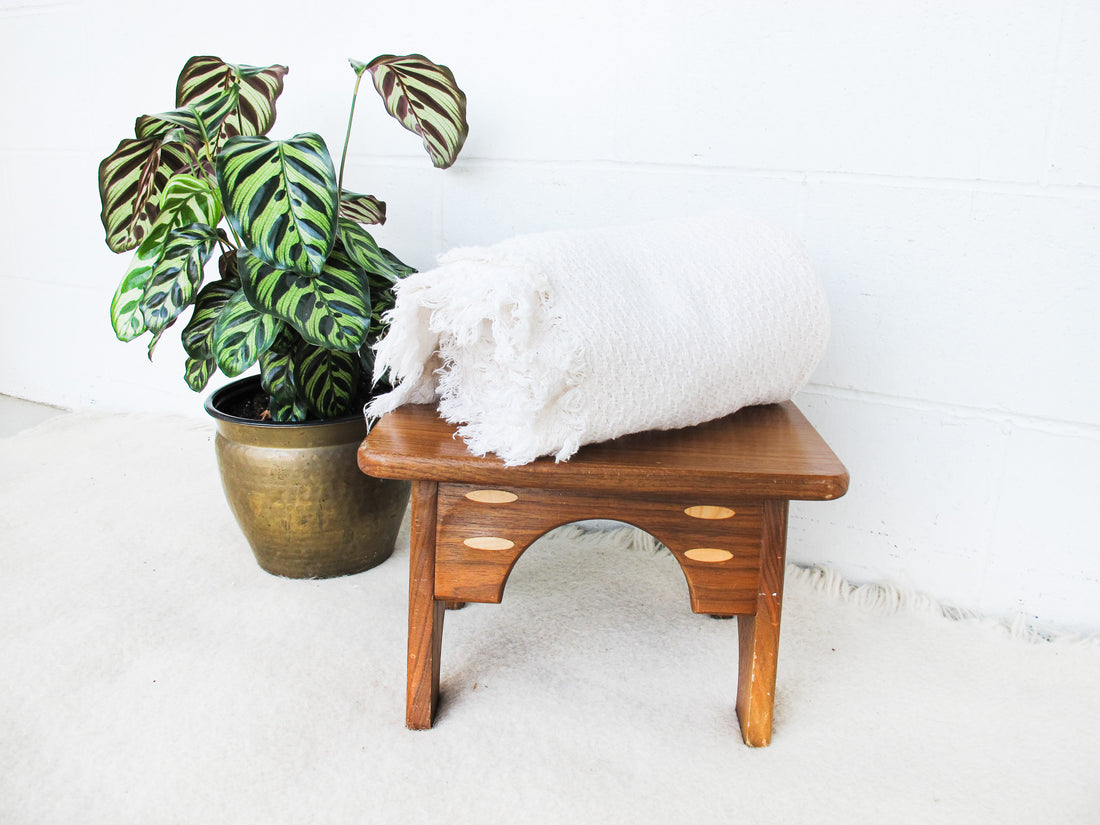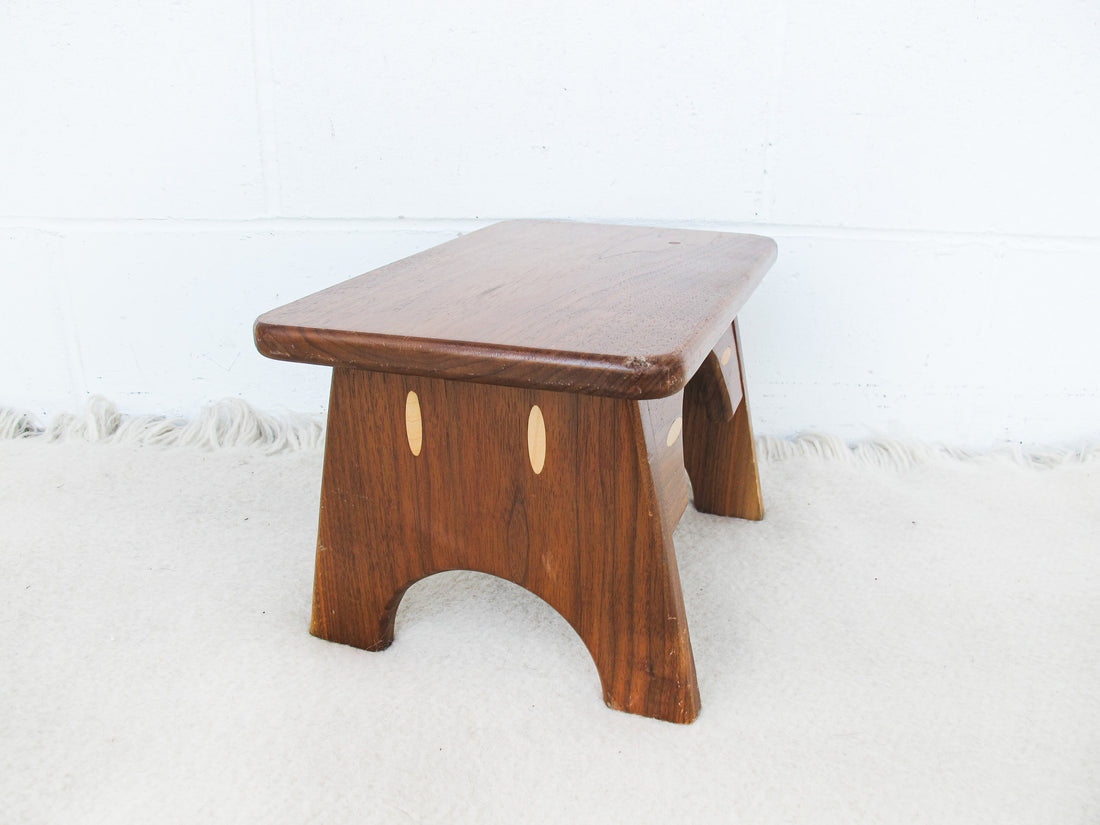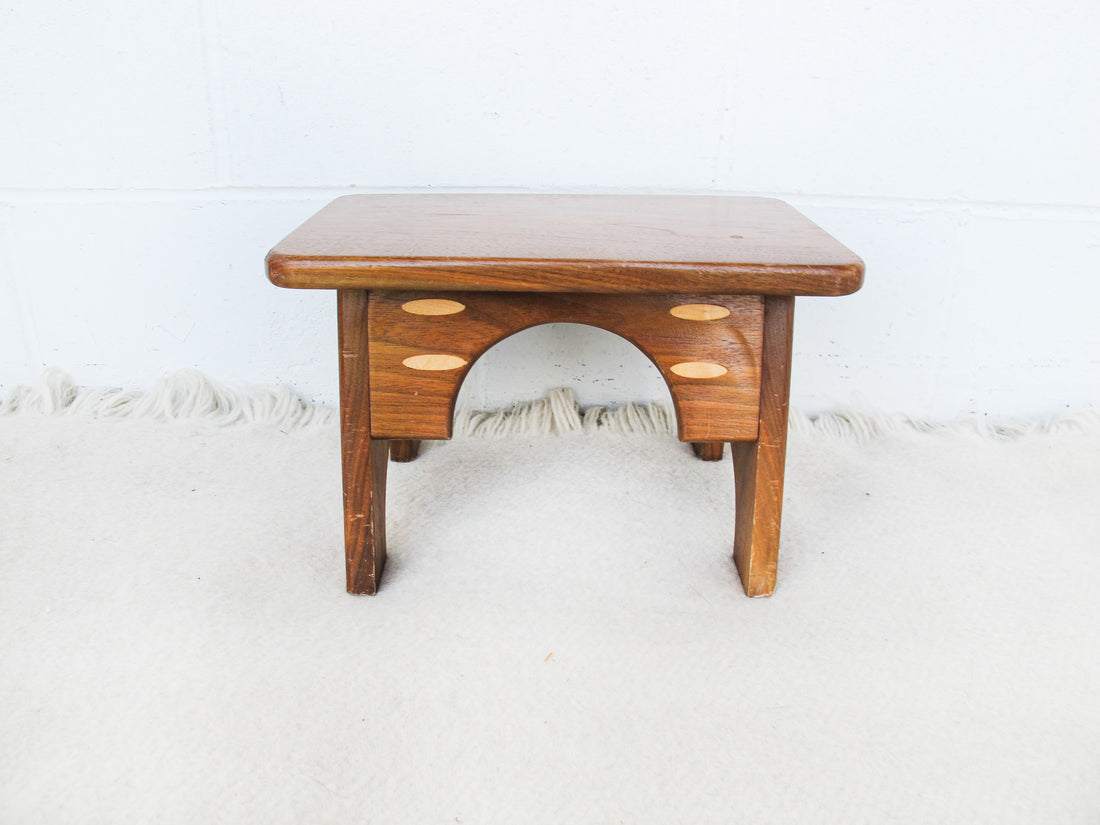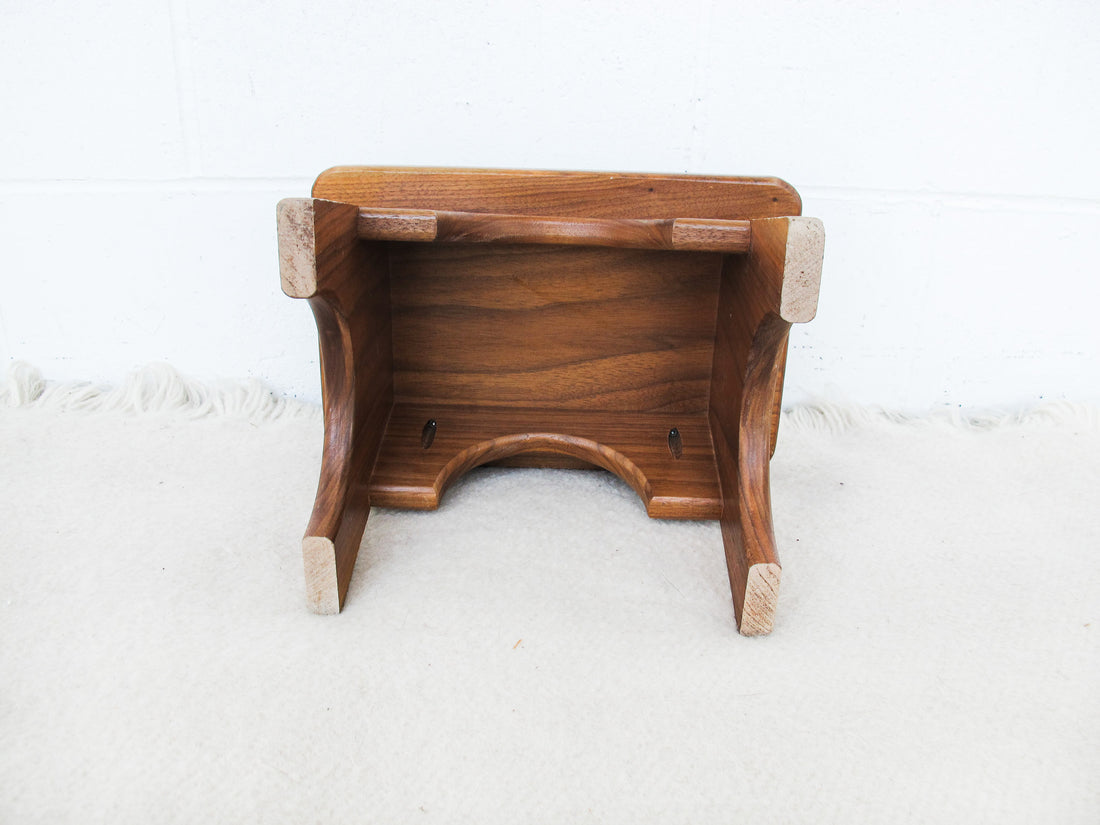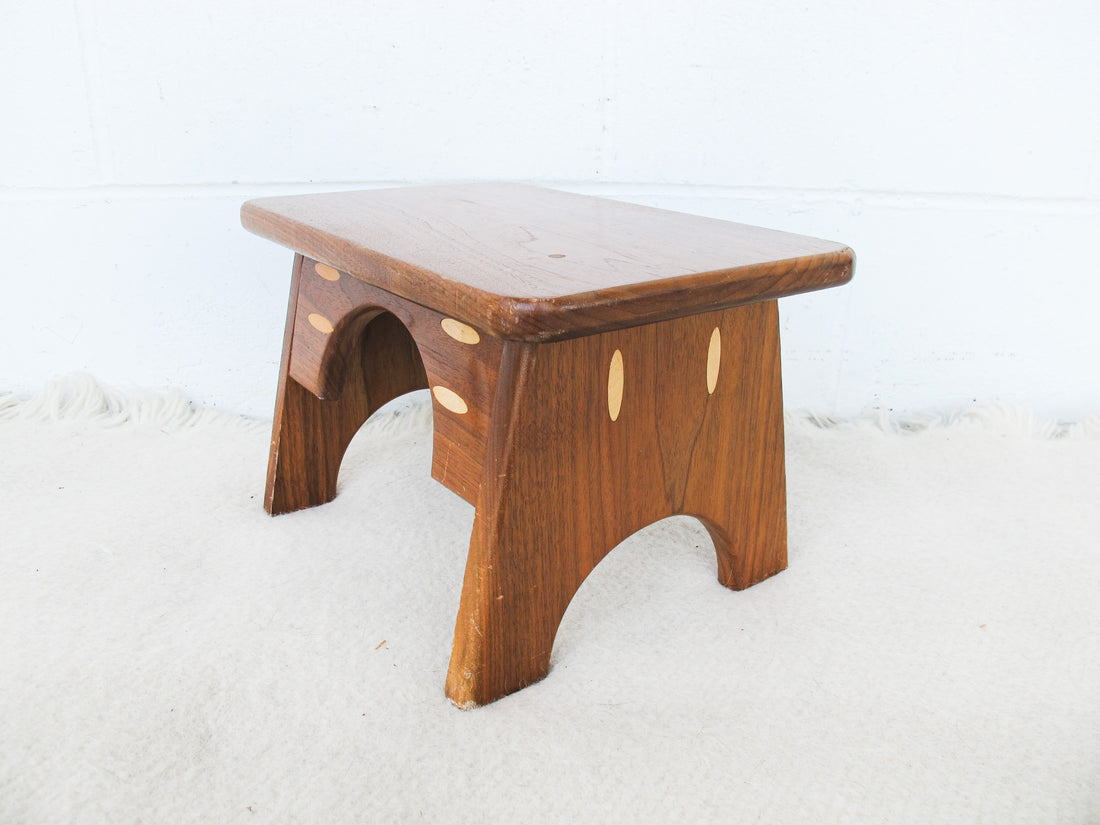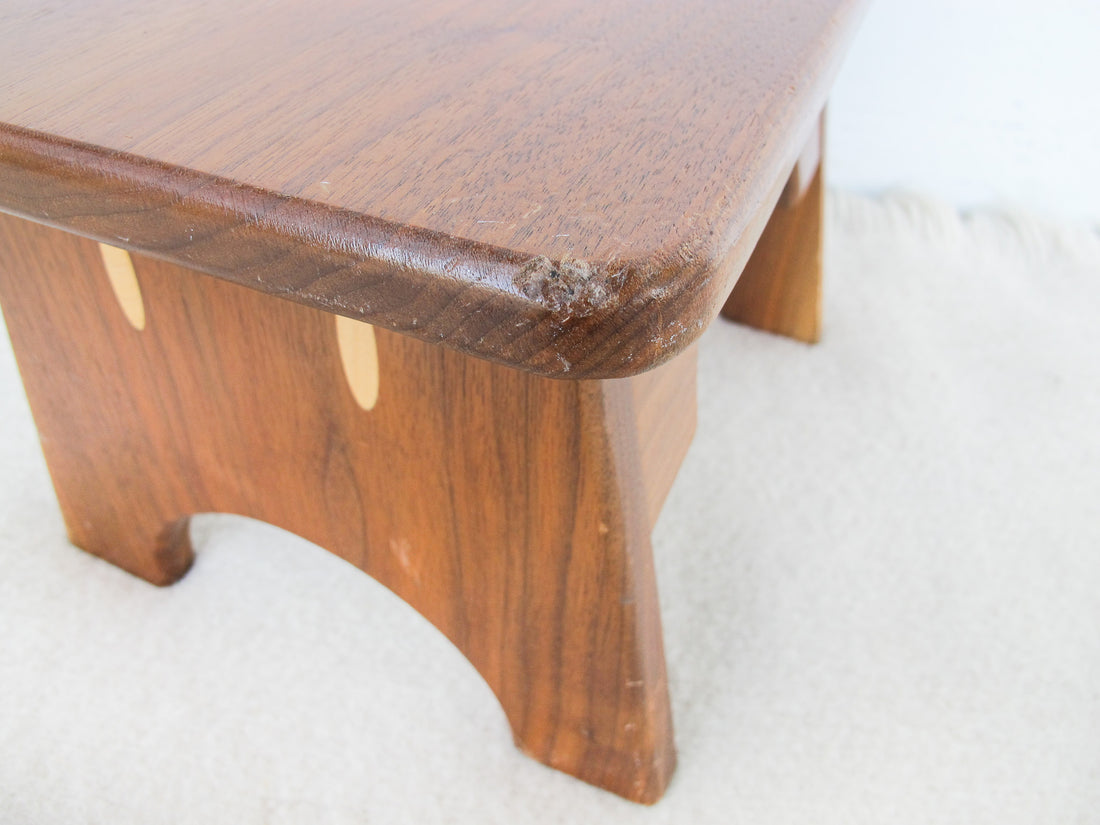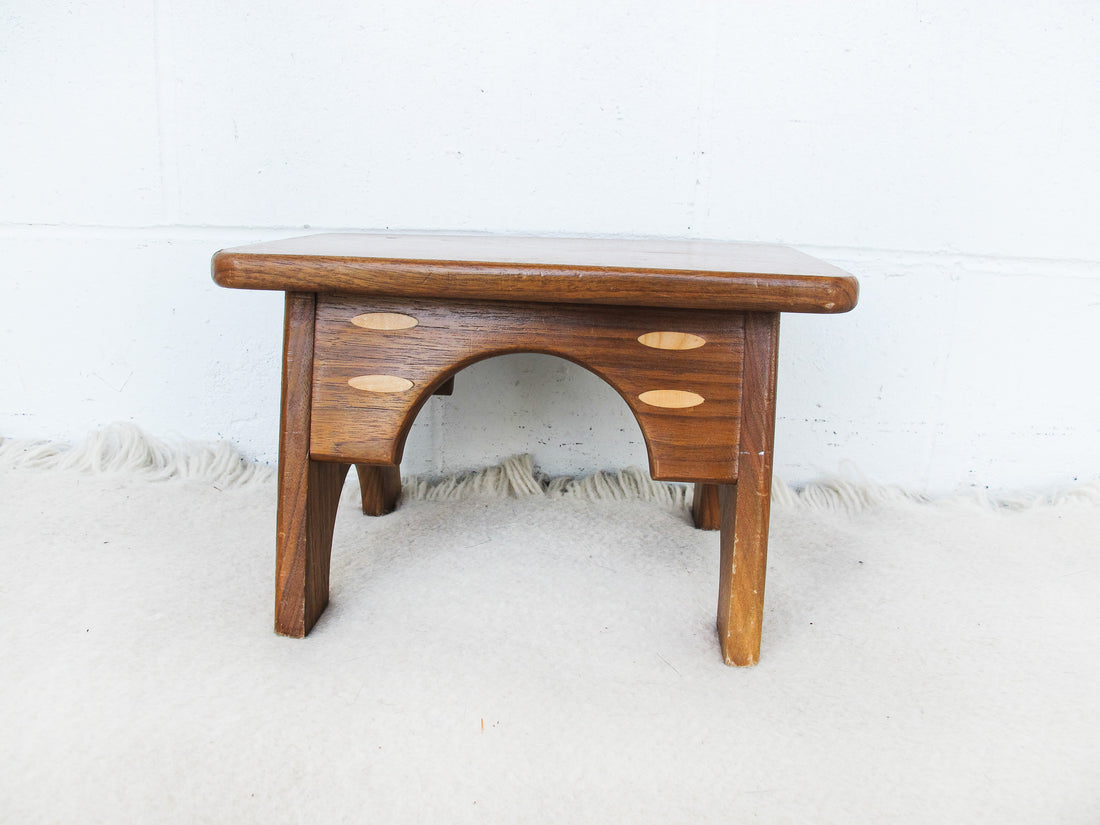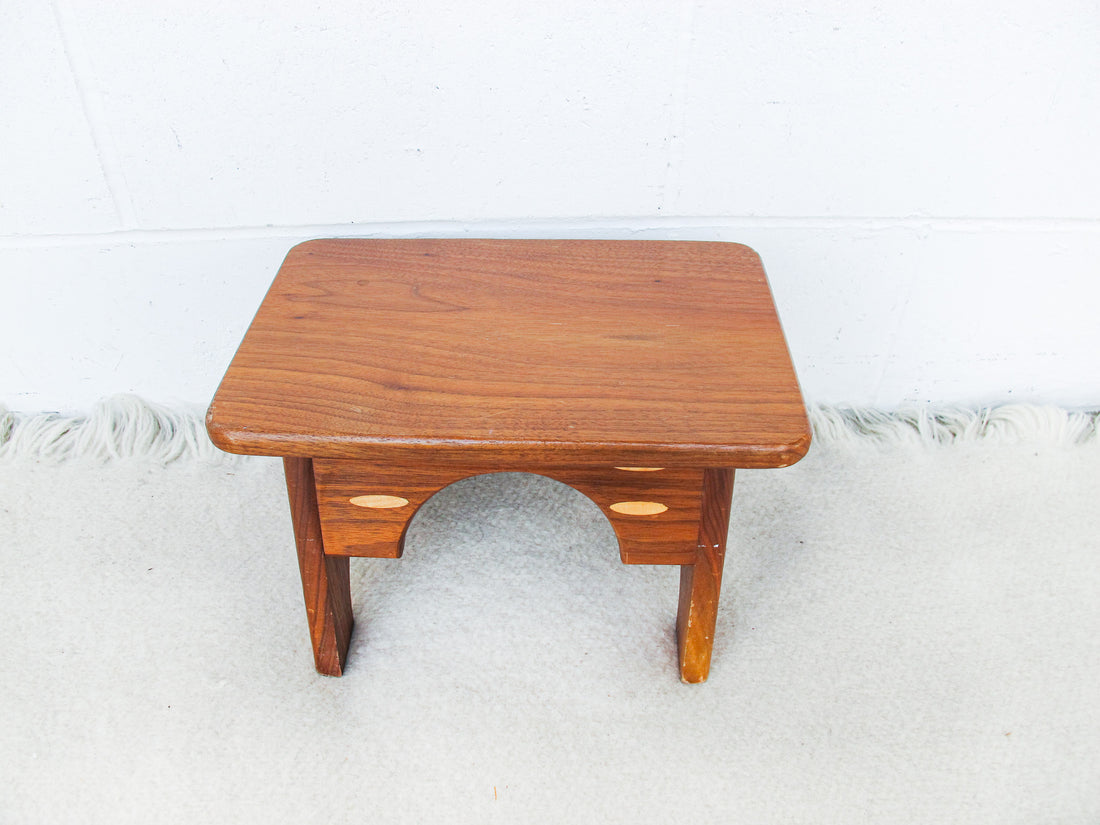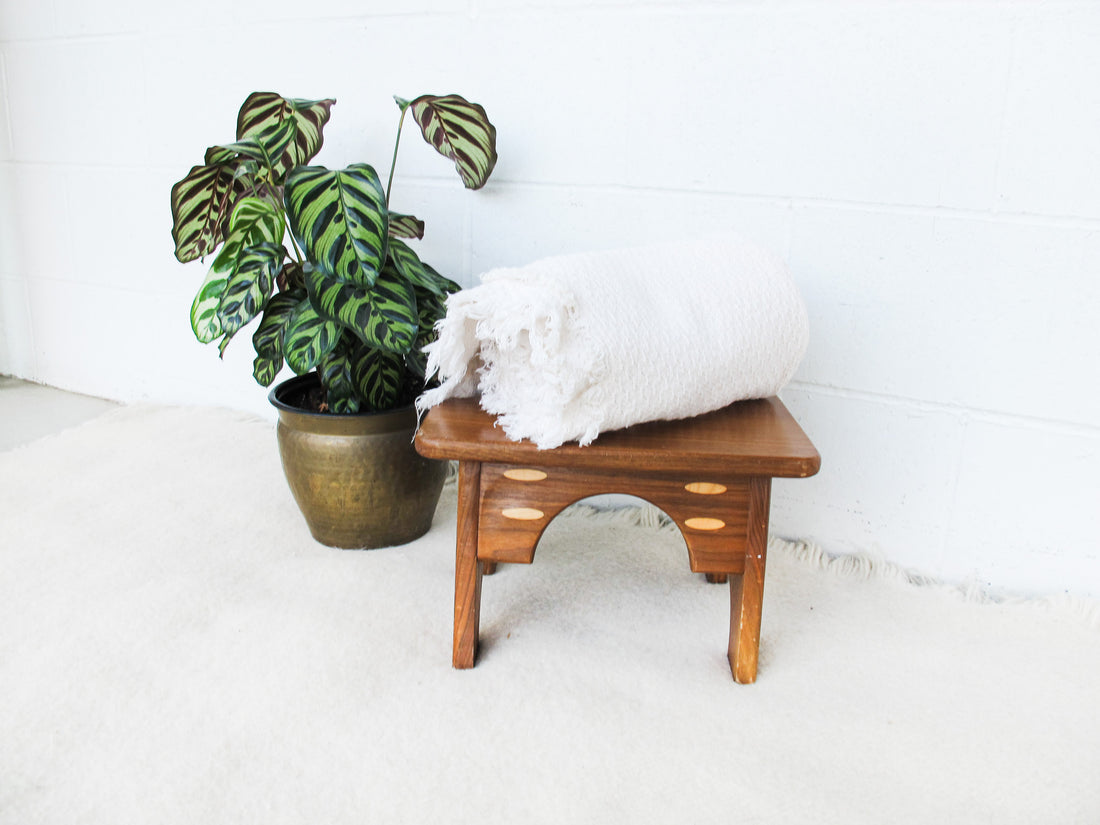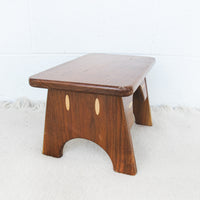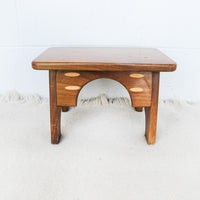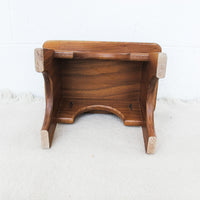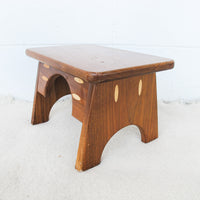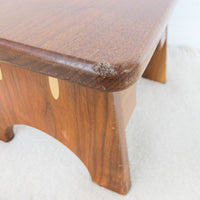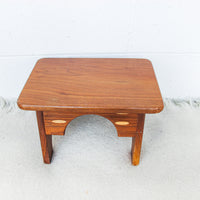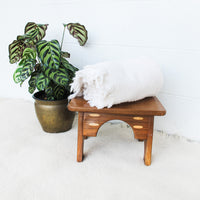 Small Wood Stool with Inlay Detail Block Carved Legs
Absolutely sturdy and beautiful vintage solid wood hand crafted stool! It is in good vintage condition and in an all natural neutral finish with two different tones of wood color. 

Distressed patina on the top adds loads of character and it's the perfect step stool, seat, corner plant stand etc! This stool has weight and is very high quality. We love the inlay style and the lighter tone wood incorporated into this piece. It brings such a cozy and sophisticated vibe. 
Measures - 13 3/8" L X 8.75" W X 8.5" H