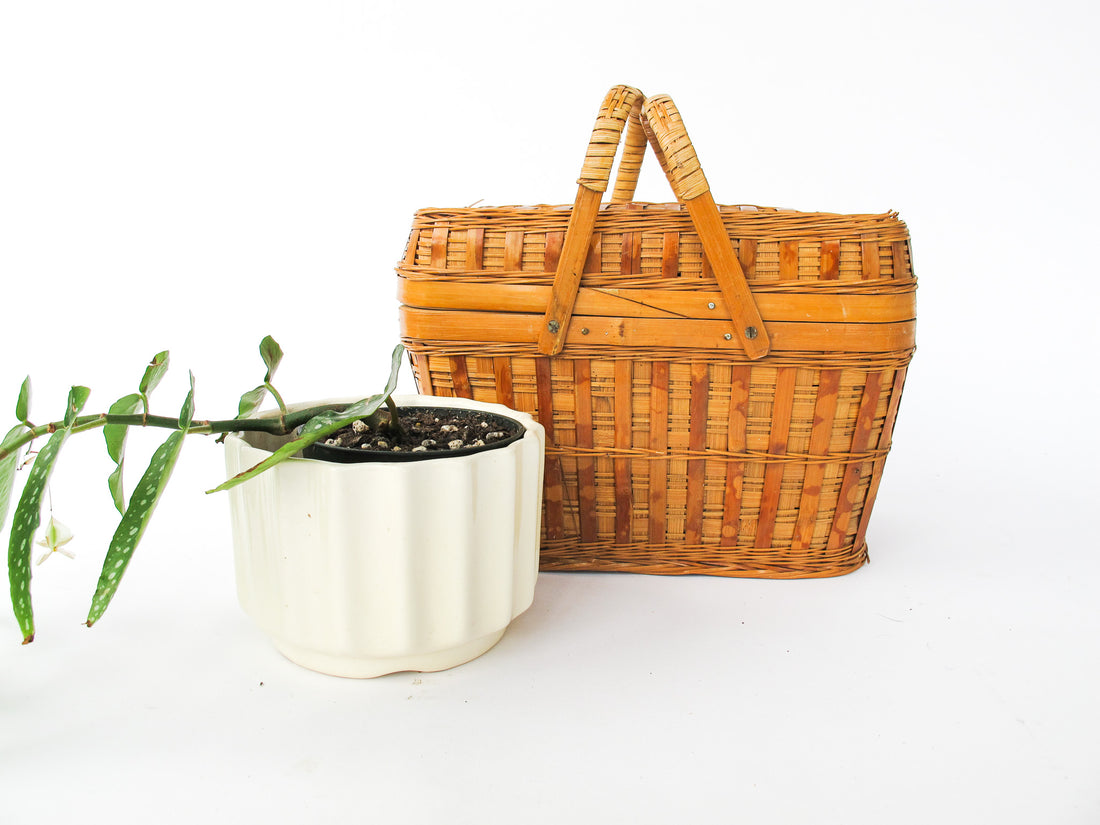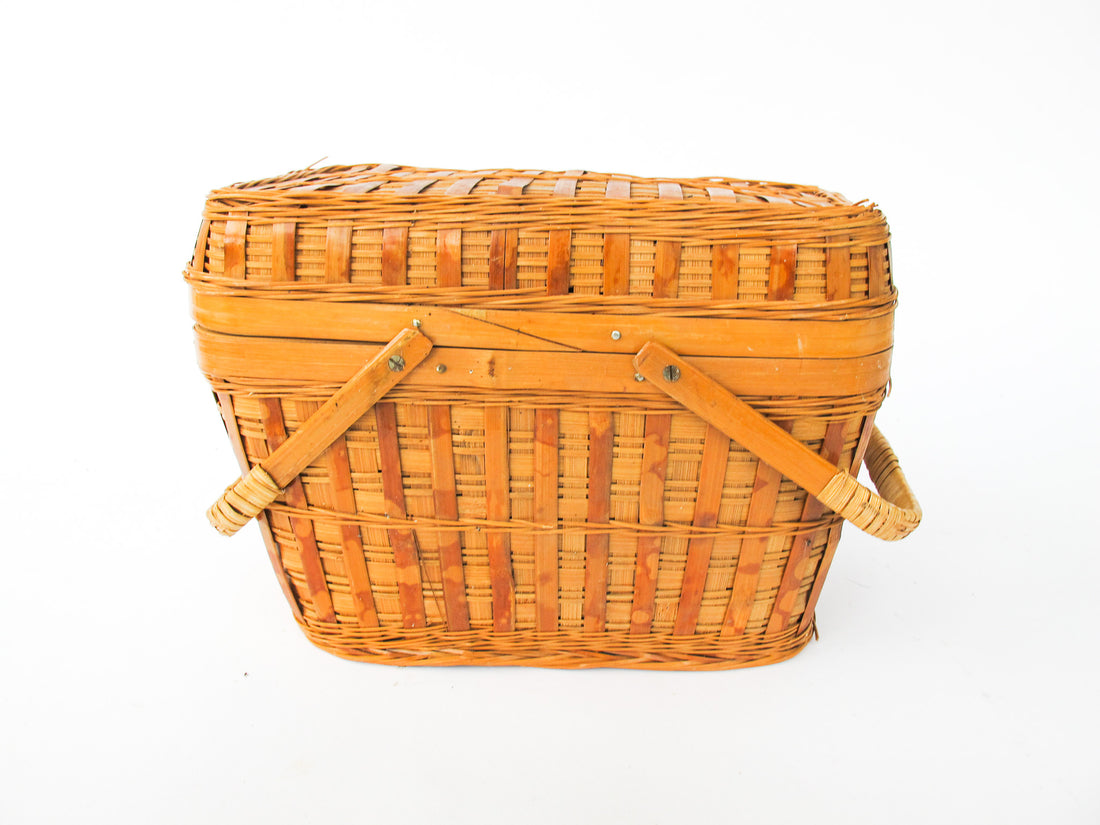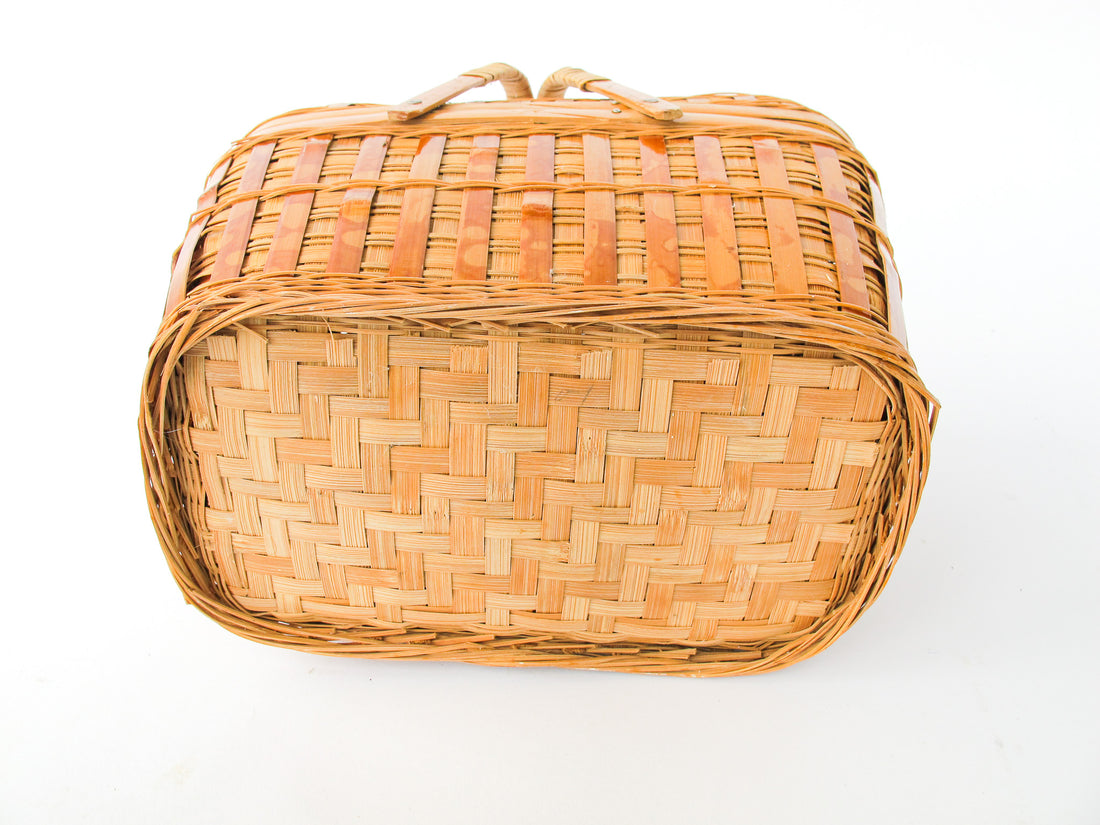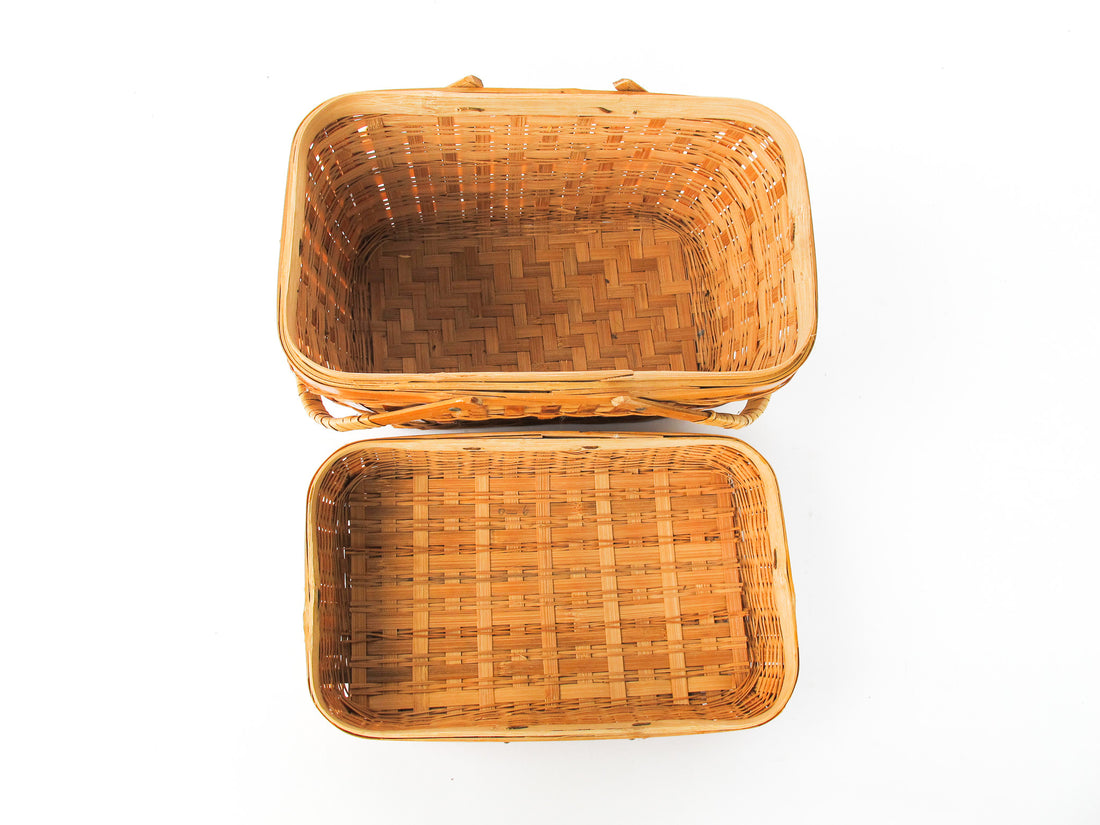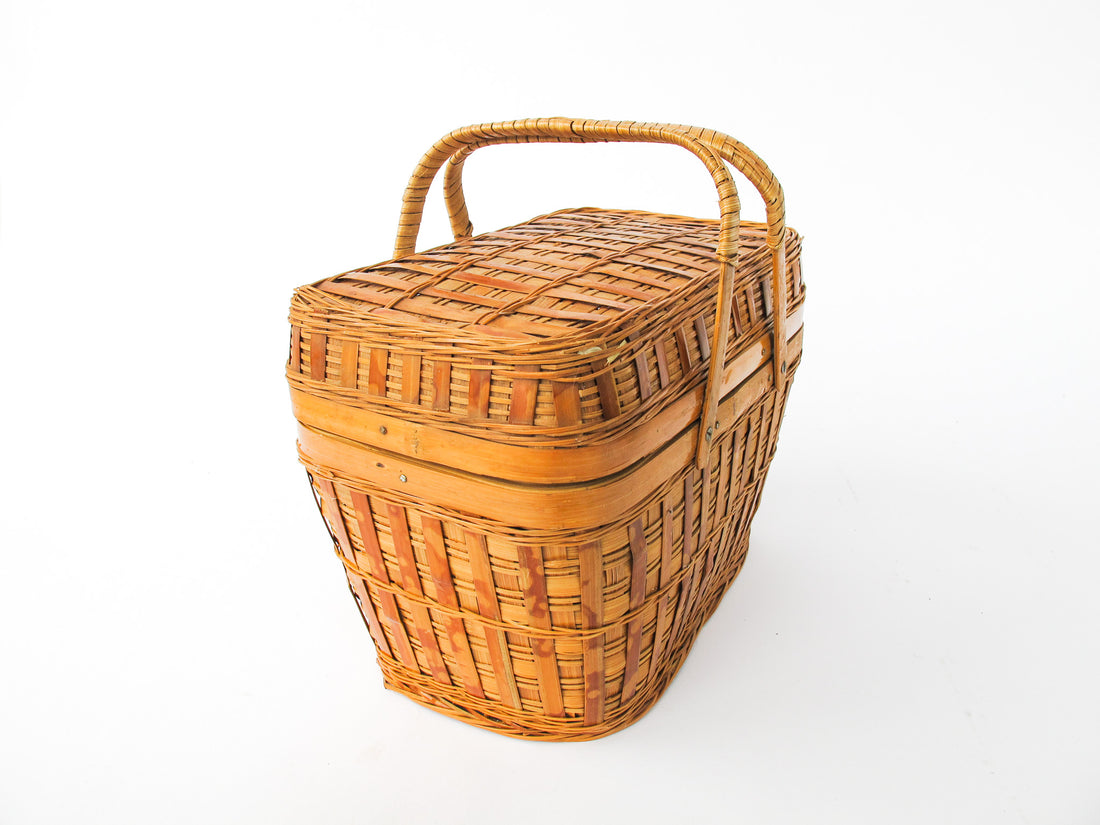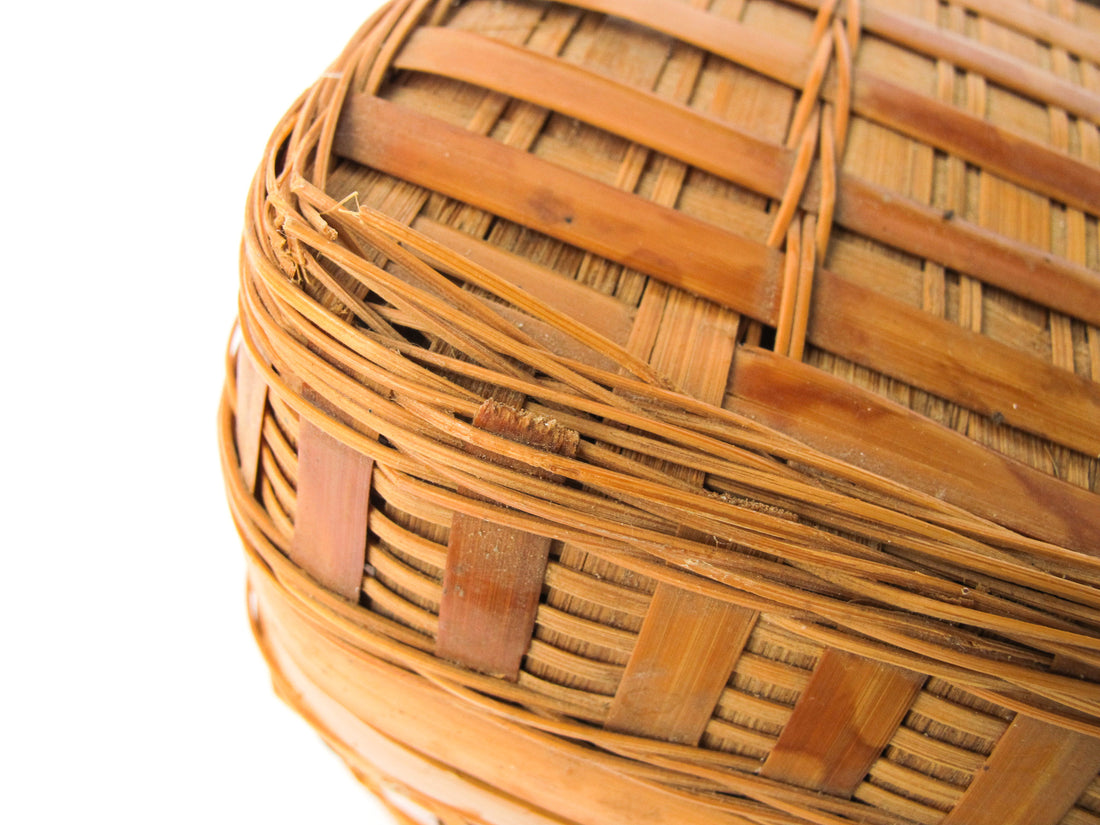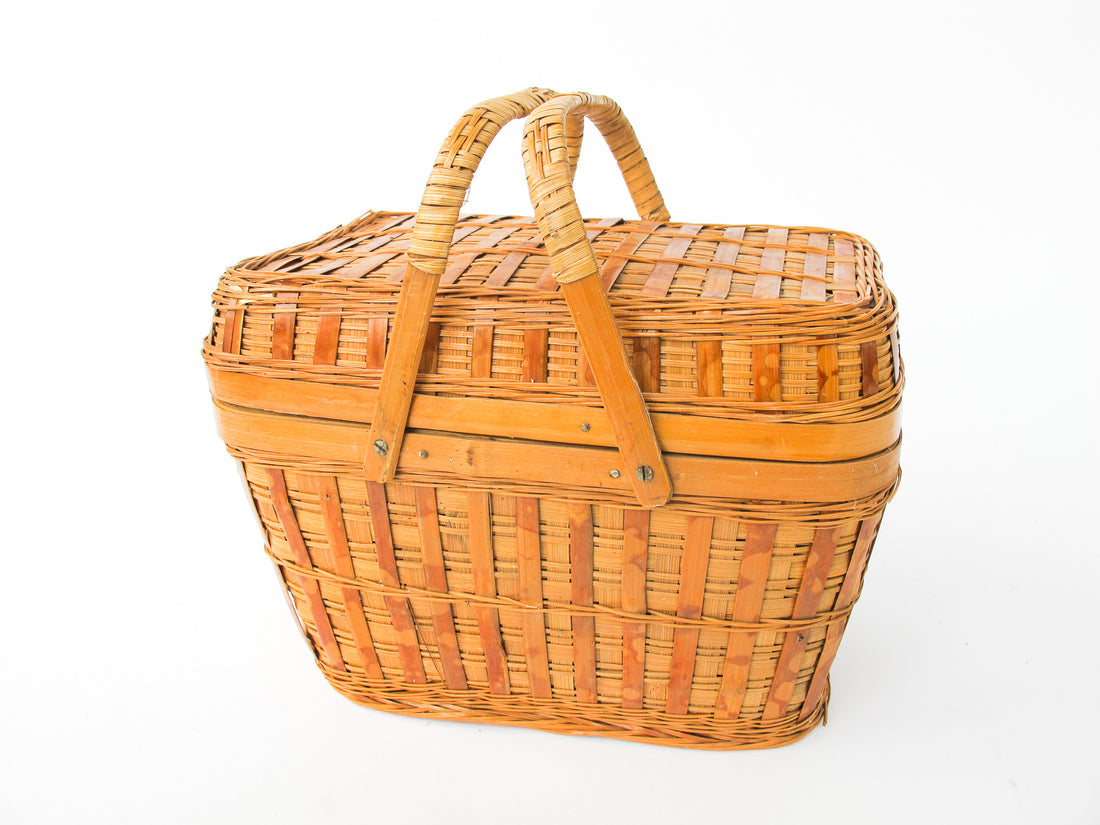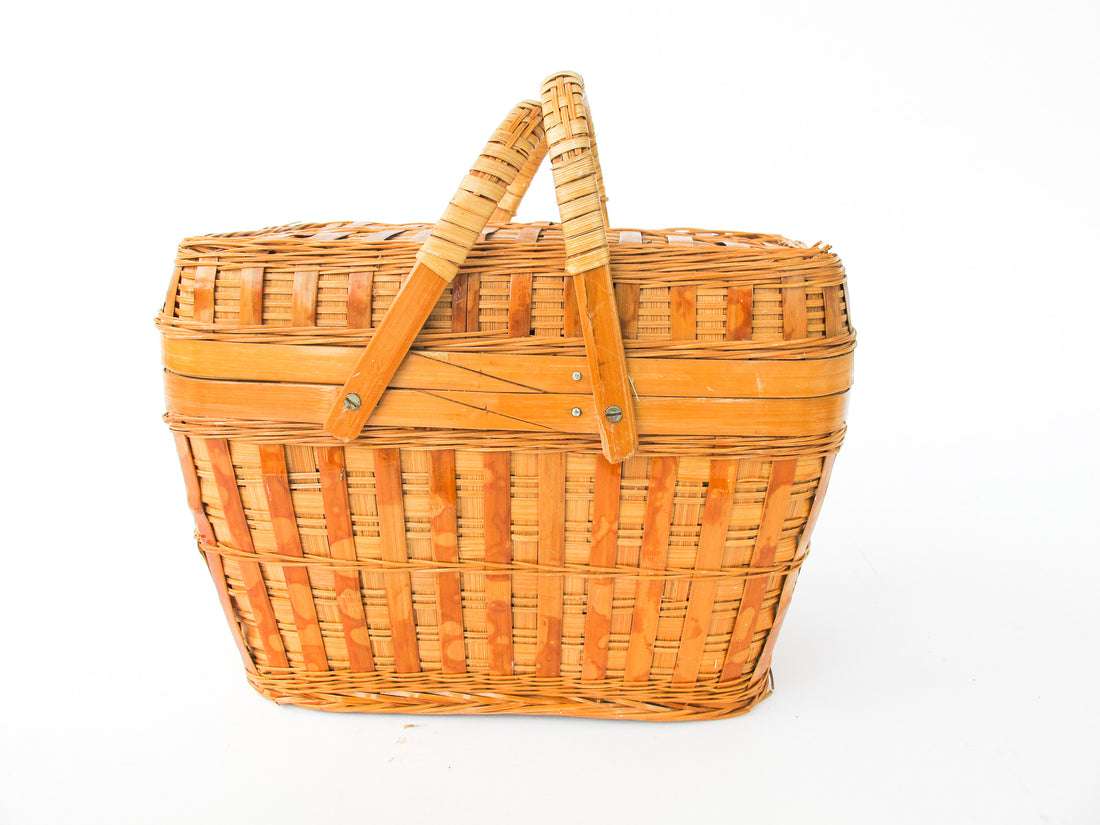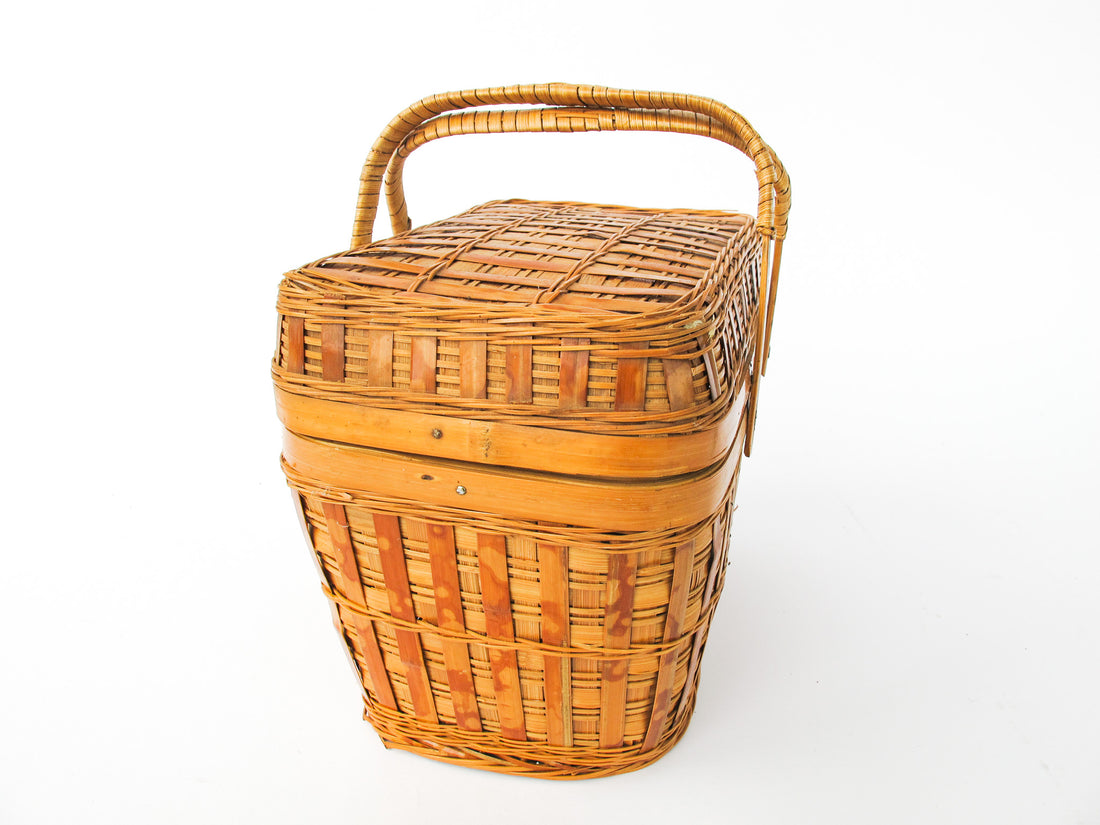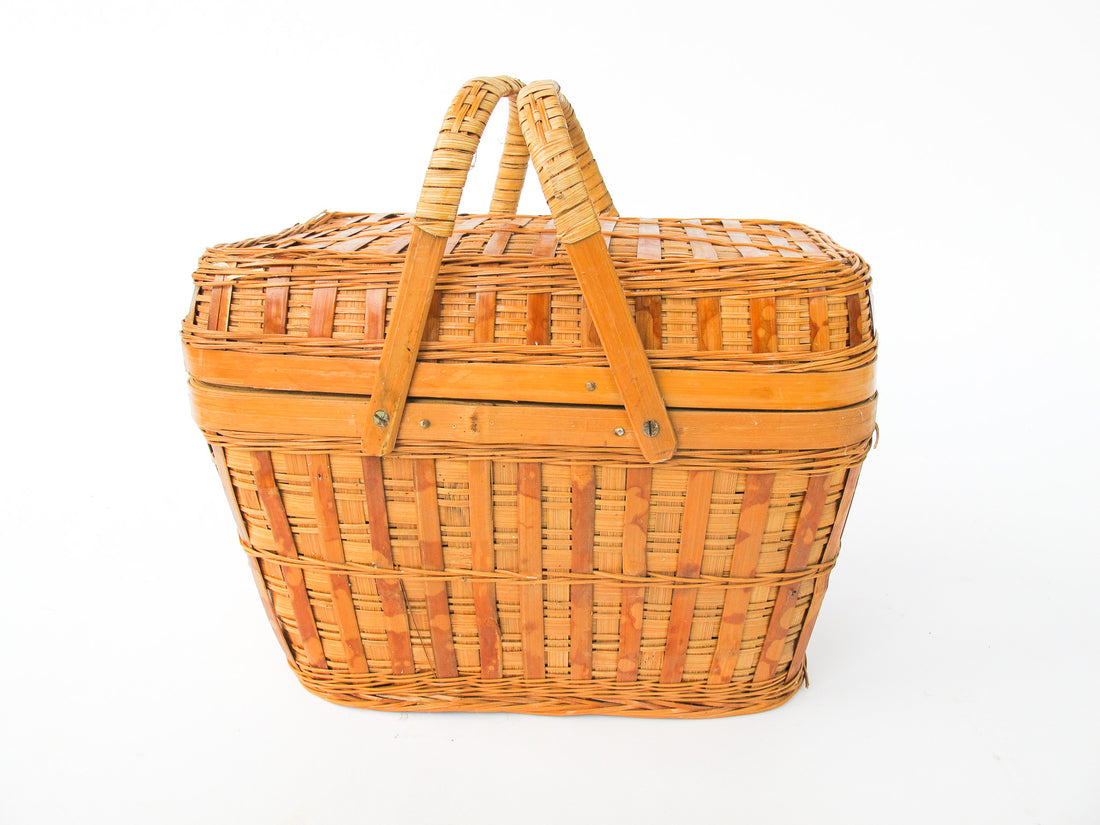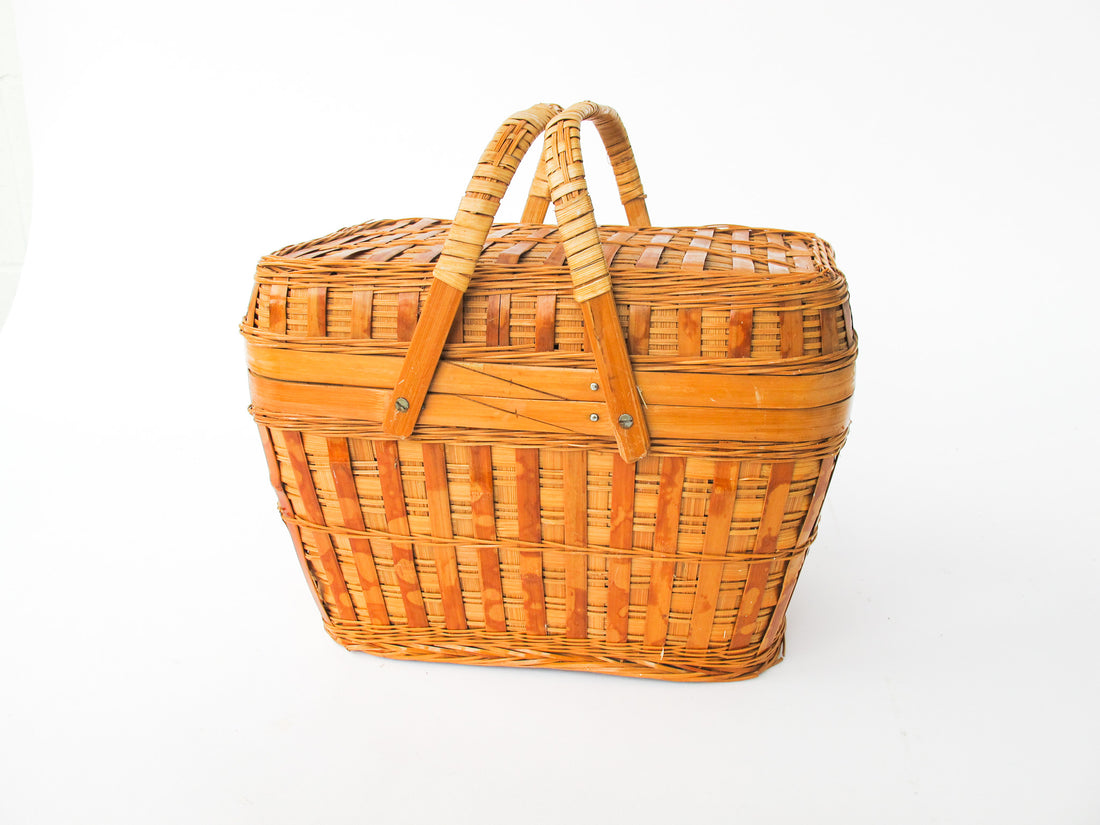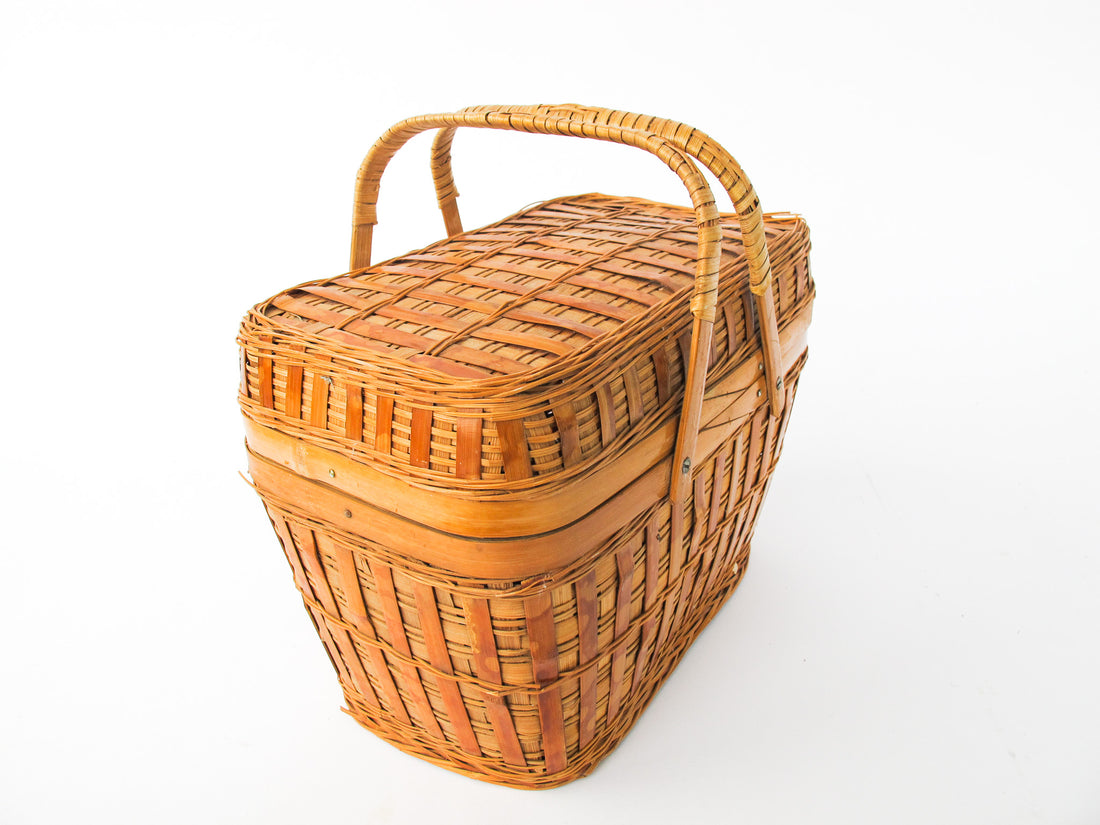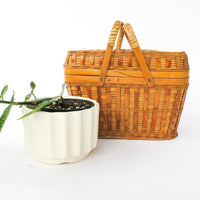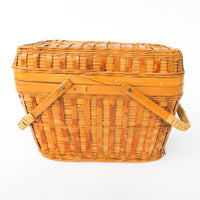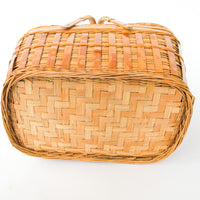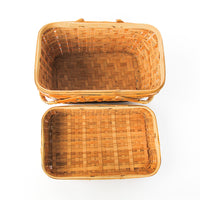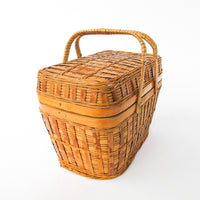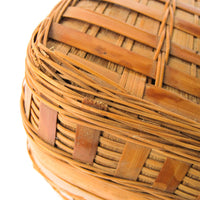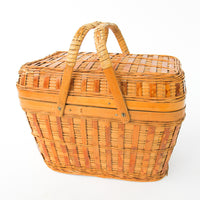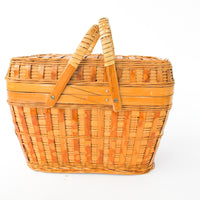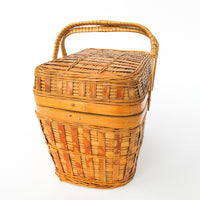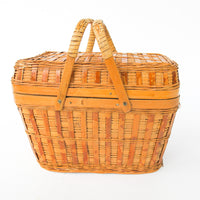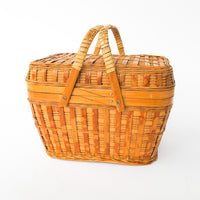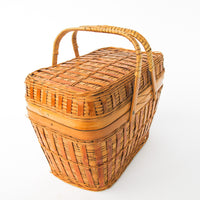 Woven Vintage Wicker Basket
We love woven baskets as they have endless uses. This basket is smaller in size and features two handles that swivel to hold down the top lid. The lid fits perfectly snug in place without any hardware. 
We imagine this being a perfect mini picnic basket or even a receptacle to take your lunch into work or school! This basket could also serve as a daily bag that will surely fit everything you need or even keep day to day items out of sight in a more visually pleasing way. Would be a beautiful box to even gift items. 
In great, sturdy condition with some ware that is expected with vintage items. Note that the inside is not lined with fabric. 
Measures - 10.5" L x 6 3/8" W x 8.5" H 
Inside Measures - 9.25" L x 5" W x 5.25" H