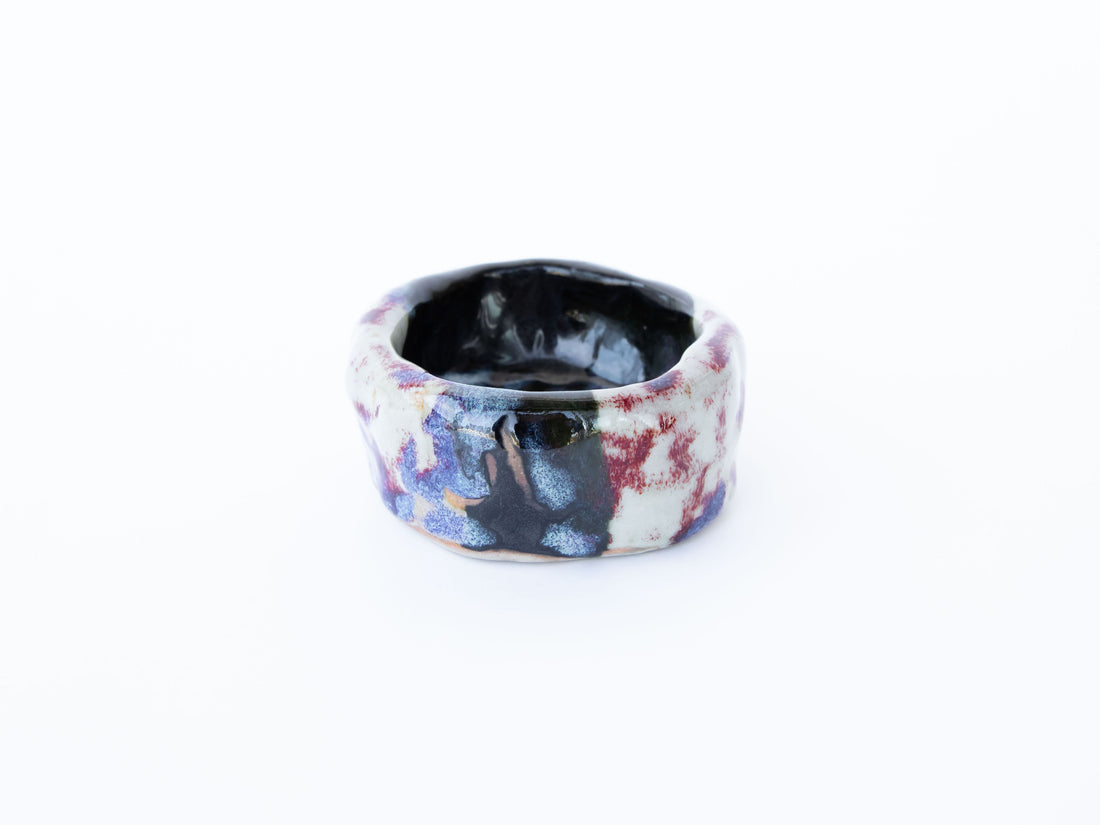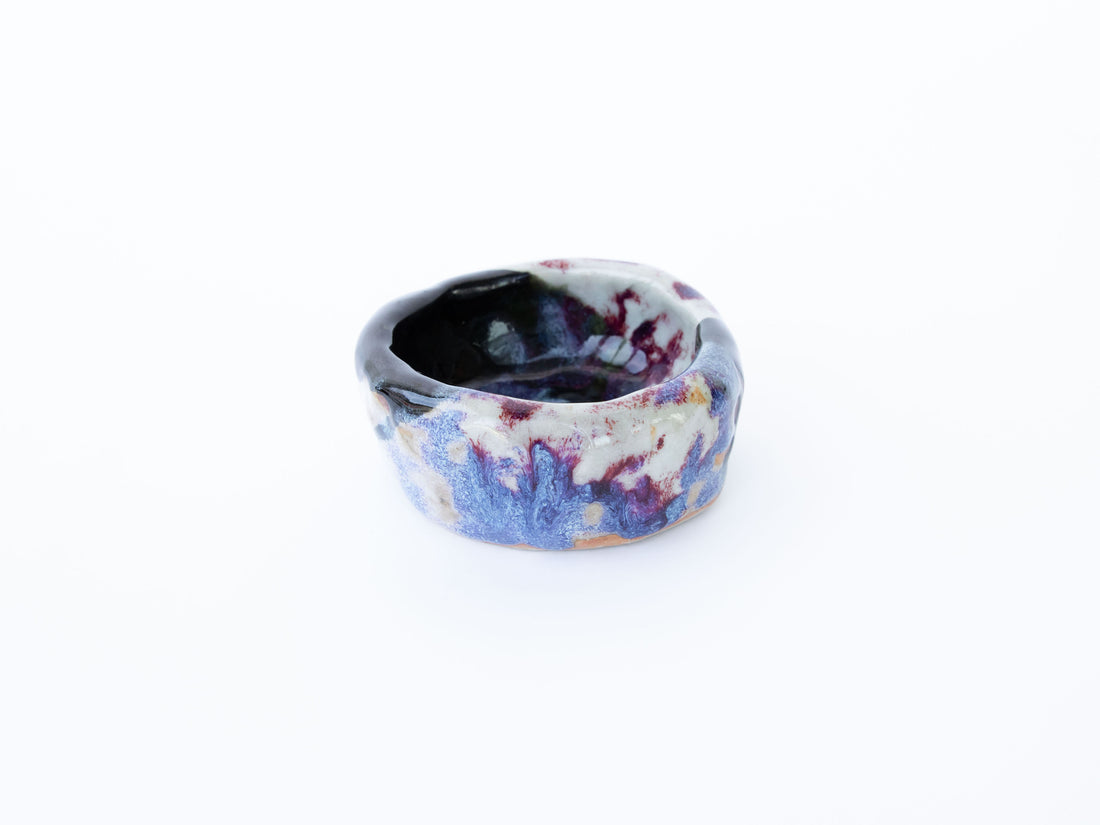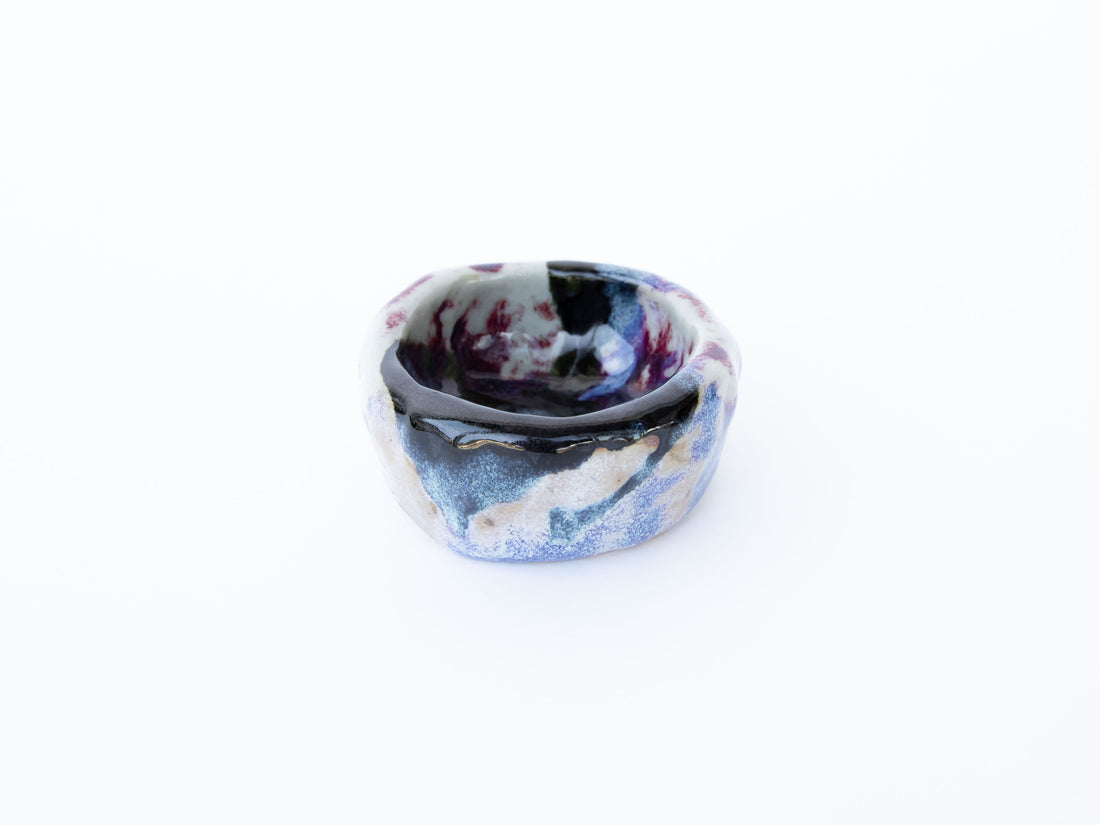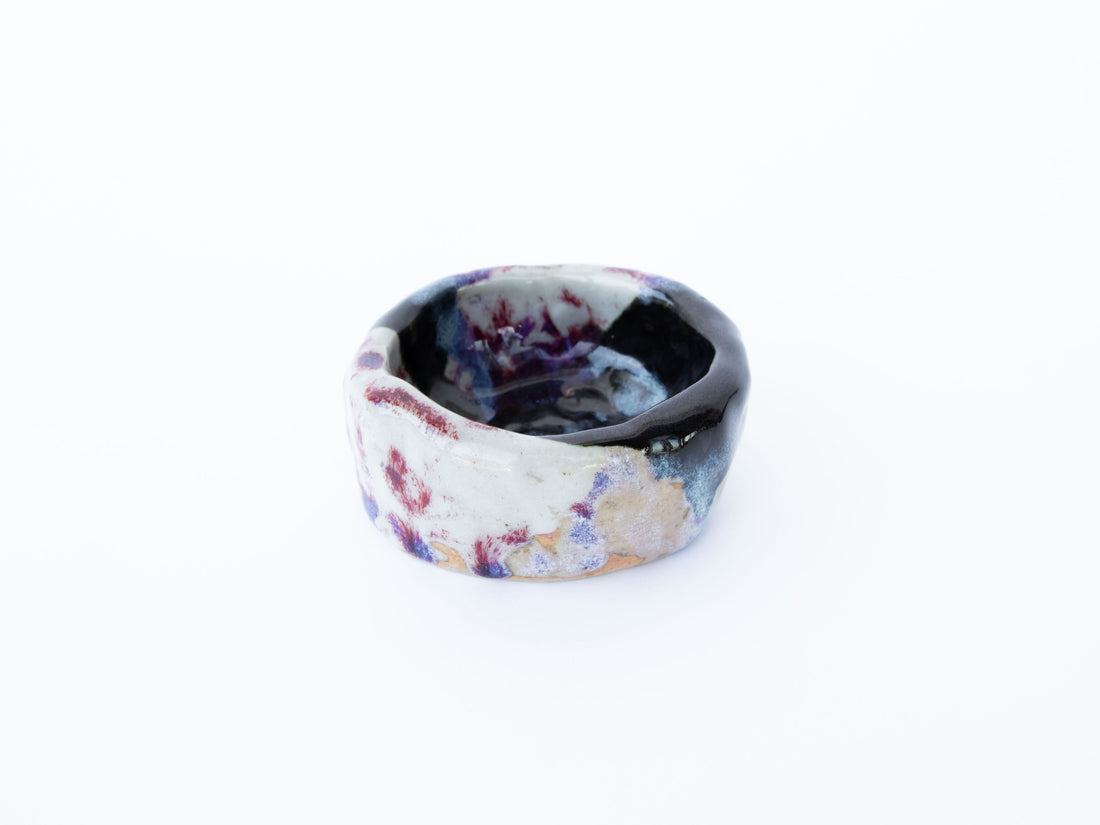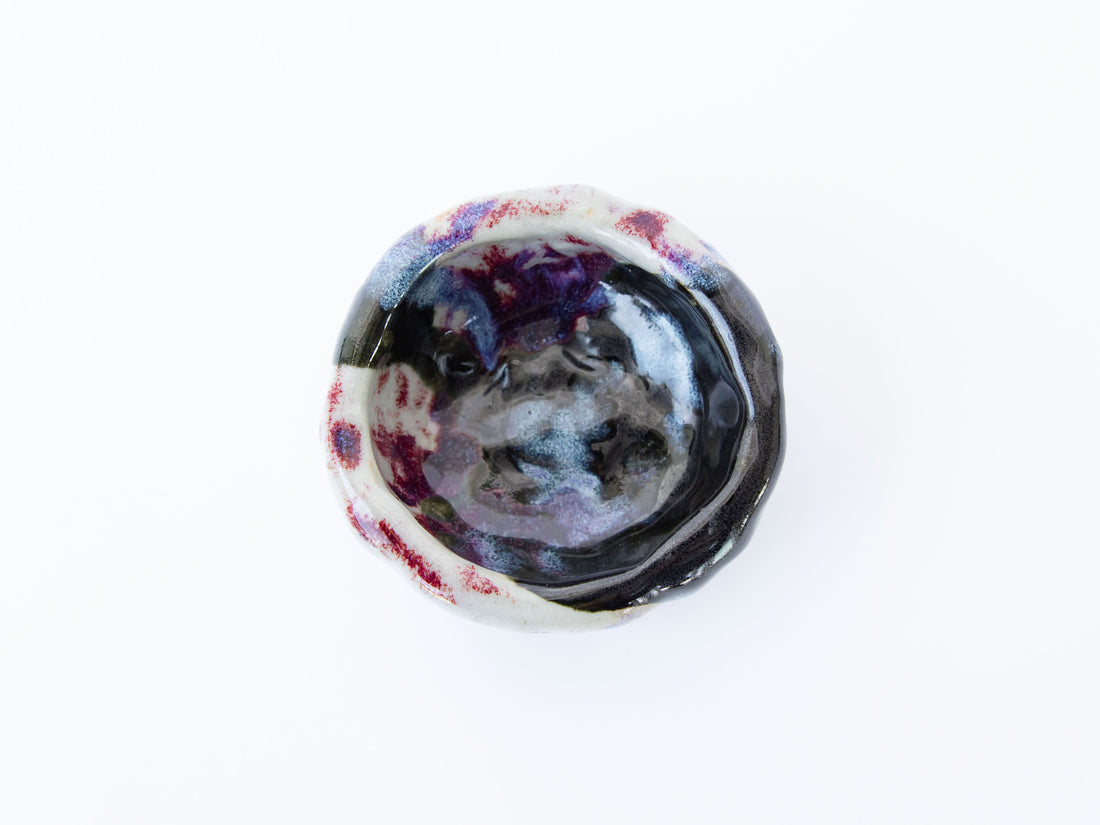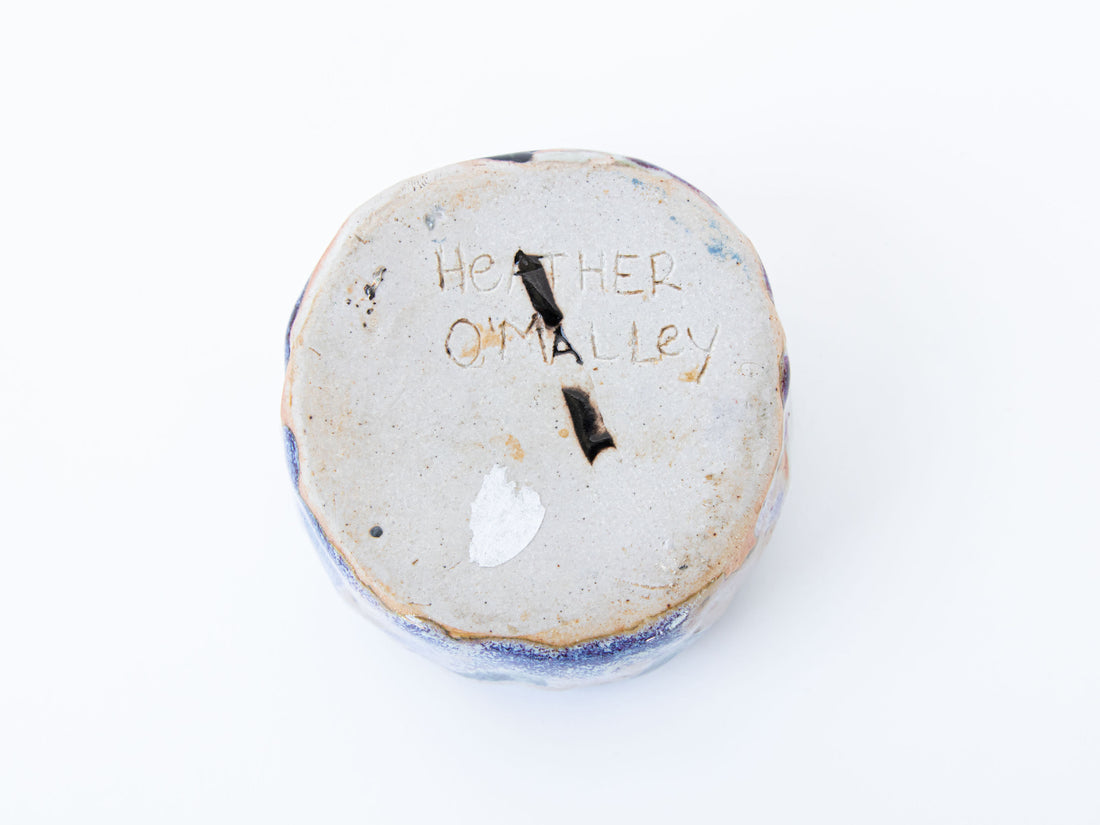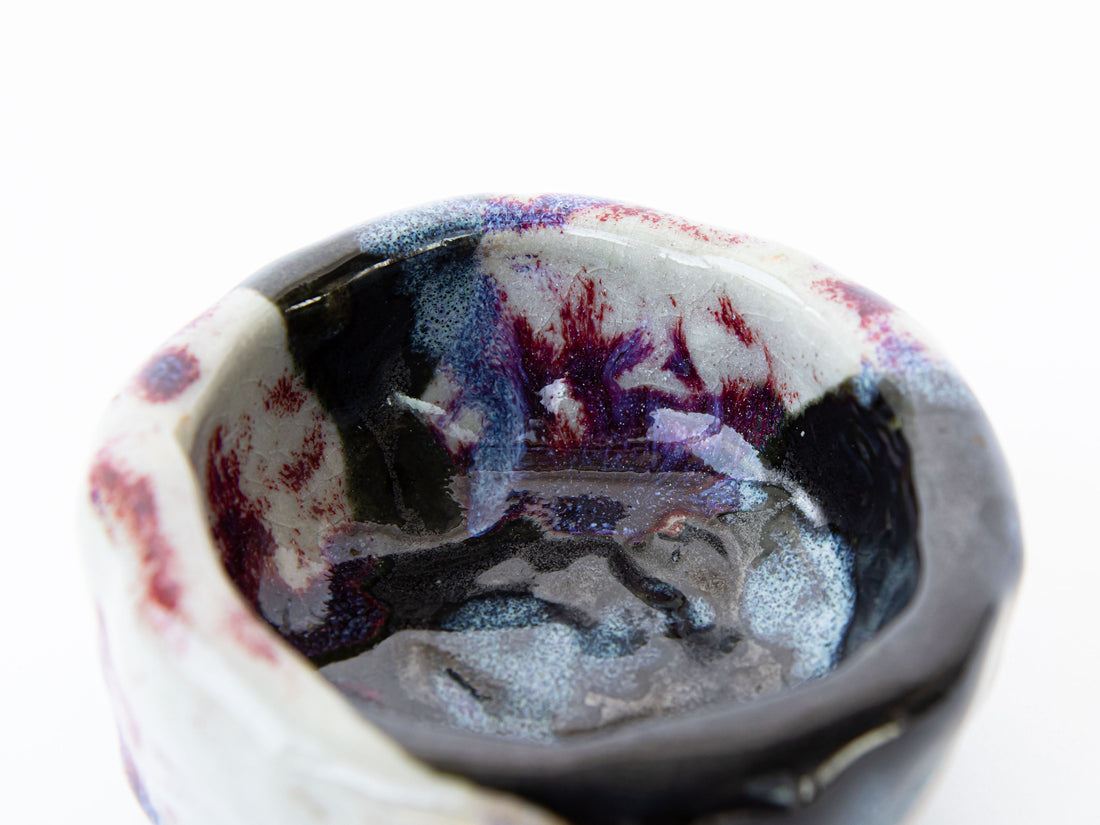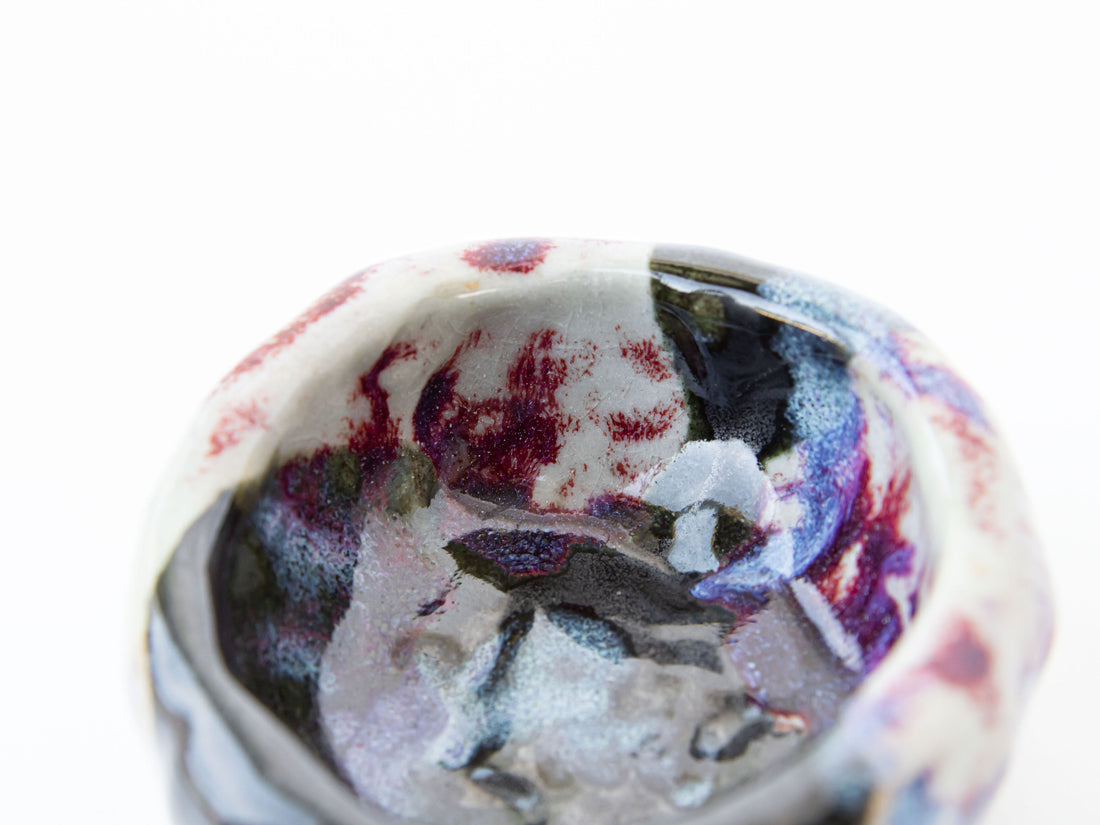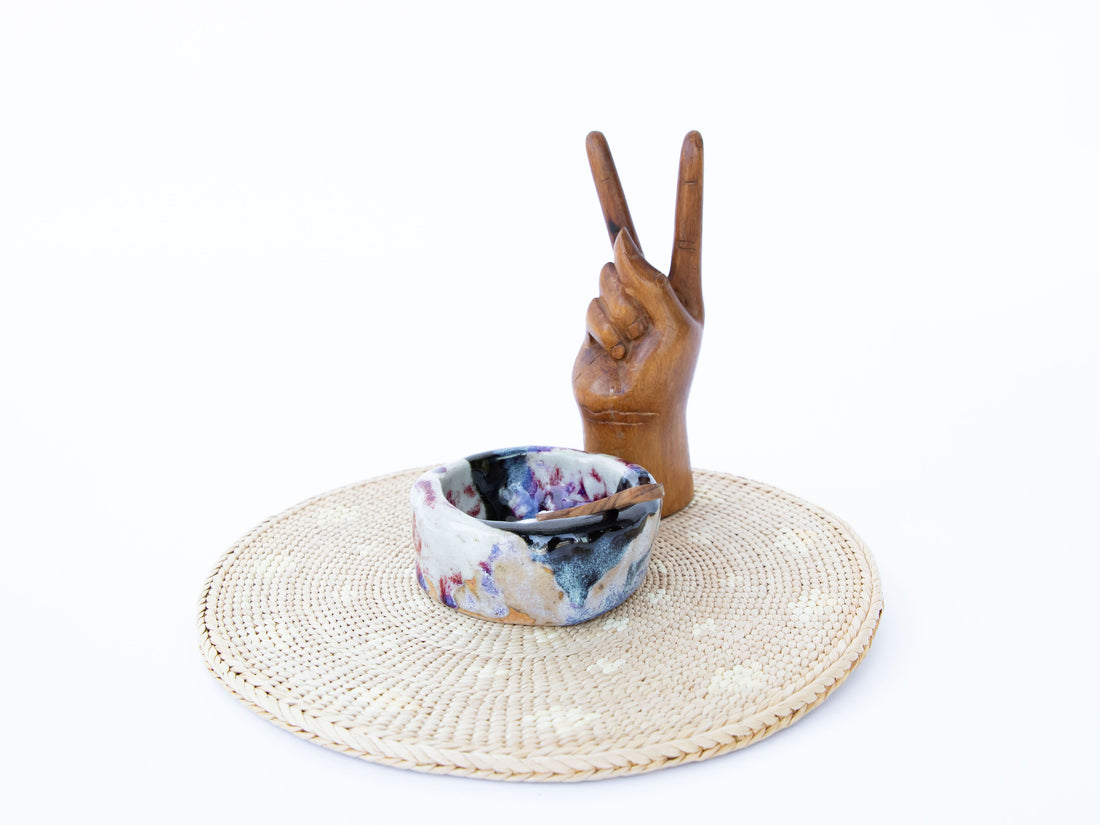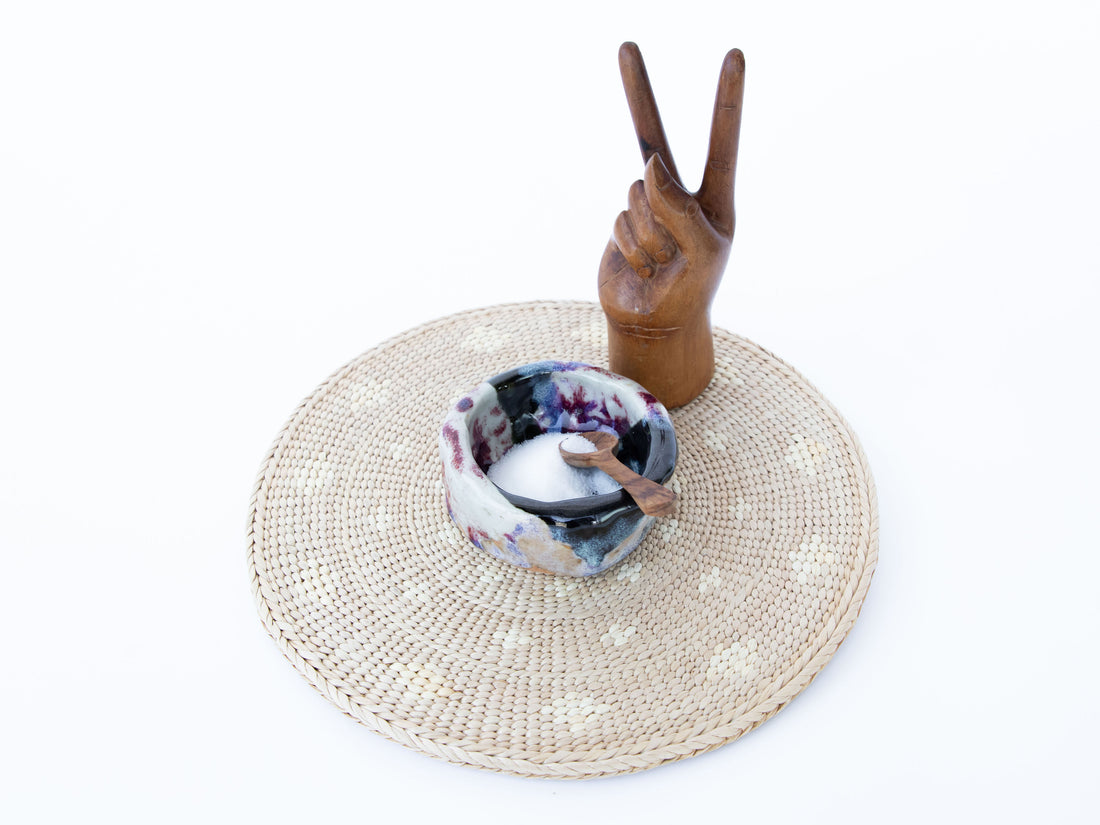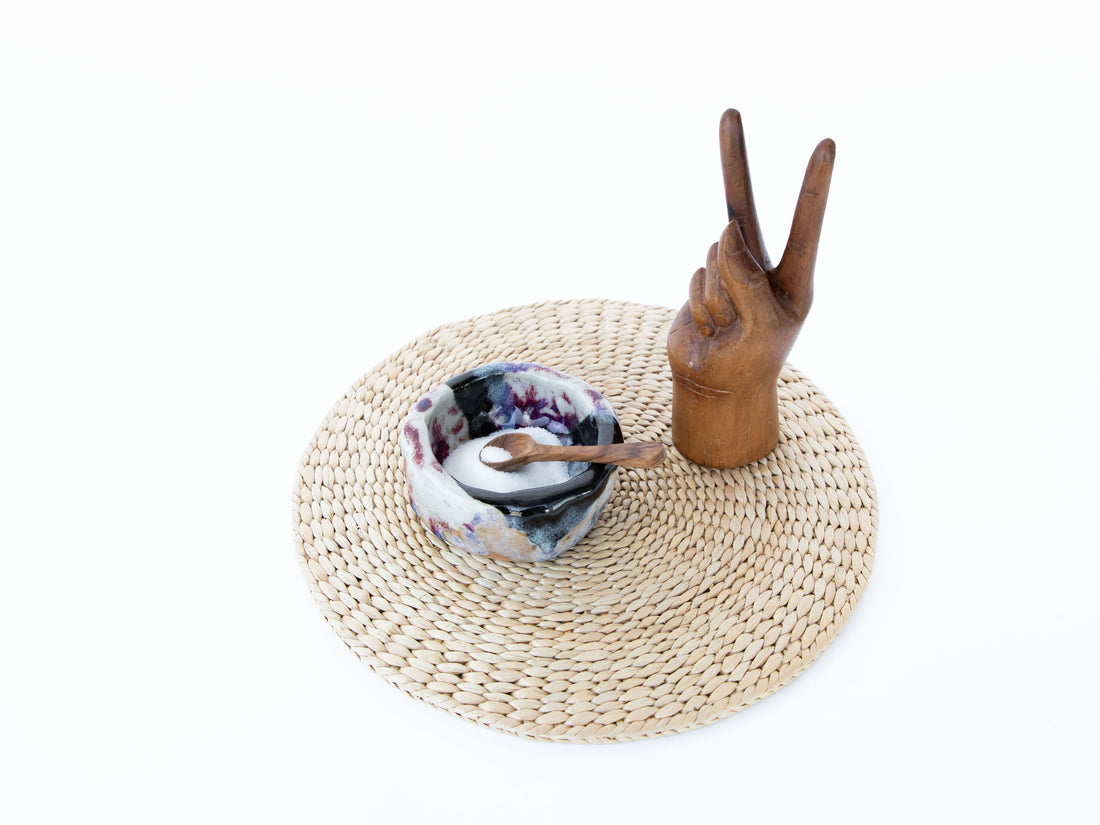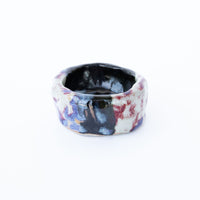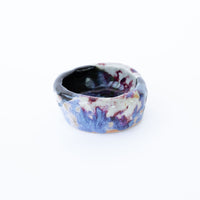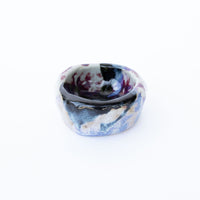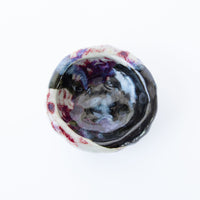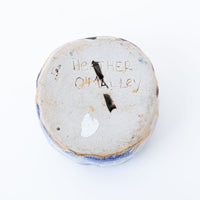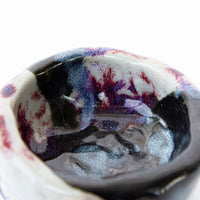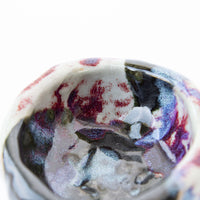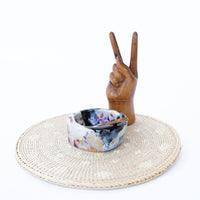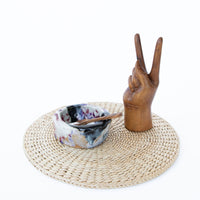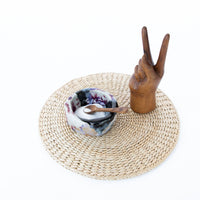 NEW - Small Organic Shape Round Ceramic Ring Dish by Heather Omalley
This is as organic as it gets with the coolest eye catching glazed finish. Has a shiny finish. It doesn't have any chips or cracks.
This dish is the perfect size to hold jewelry, small office supplies and other little odds and ends around the house. It is hefty in weight and was hand spun with a fun organic shape. 
Signed Heather O'Malley on the bottom.
Measures - 3.75" D x 1.5" H