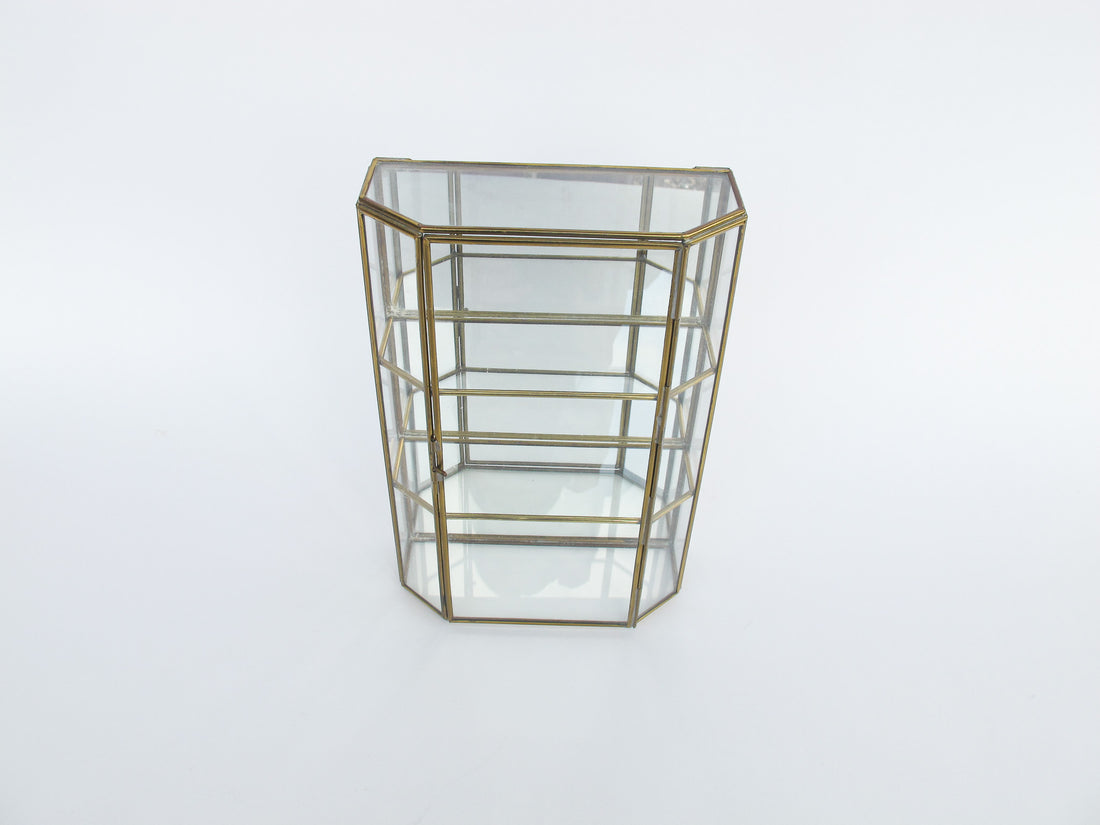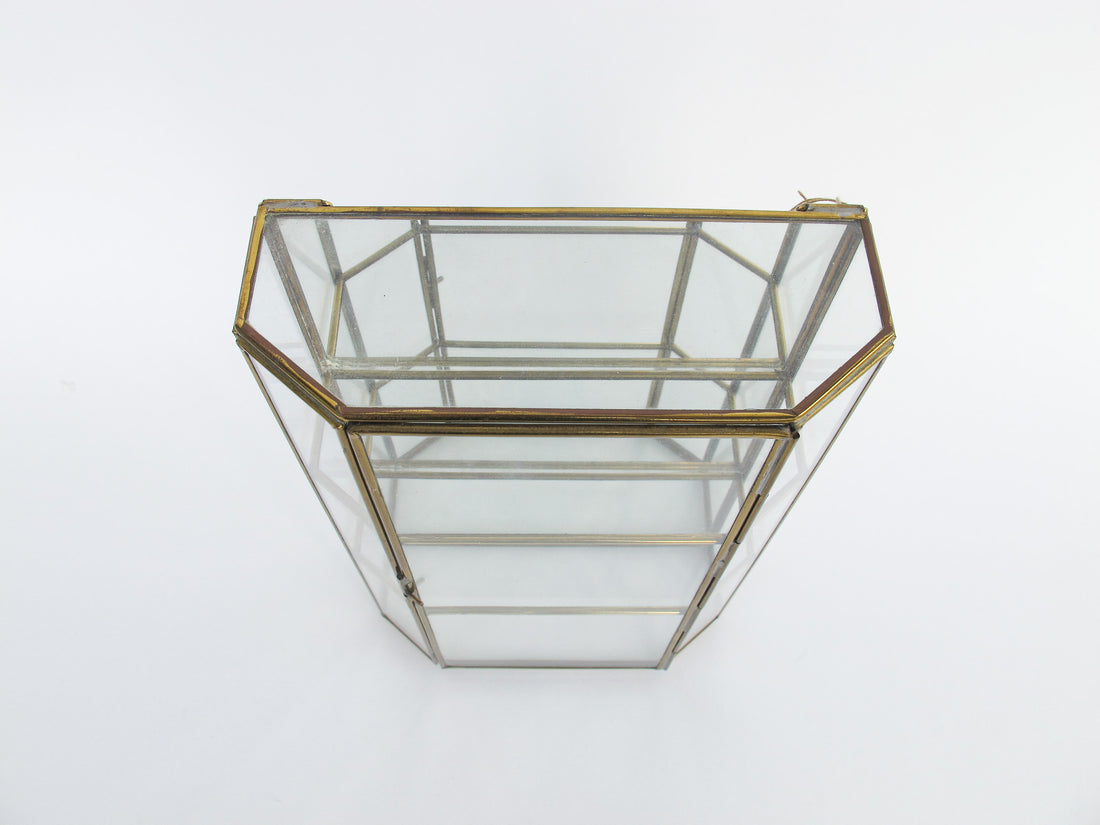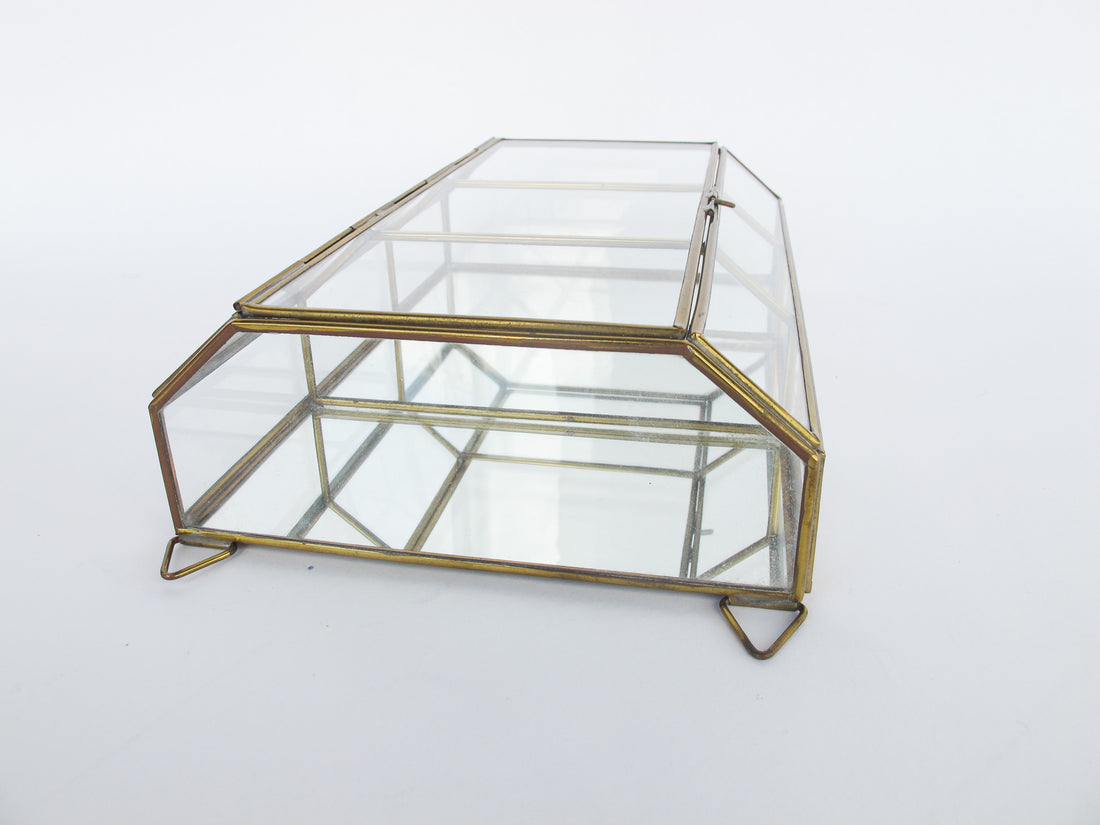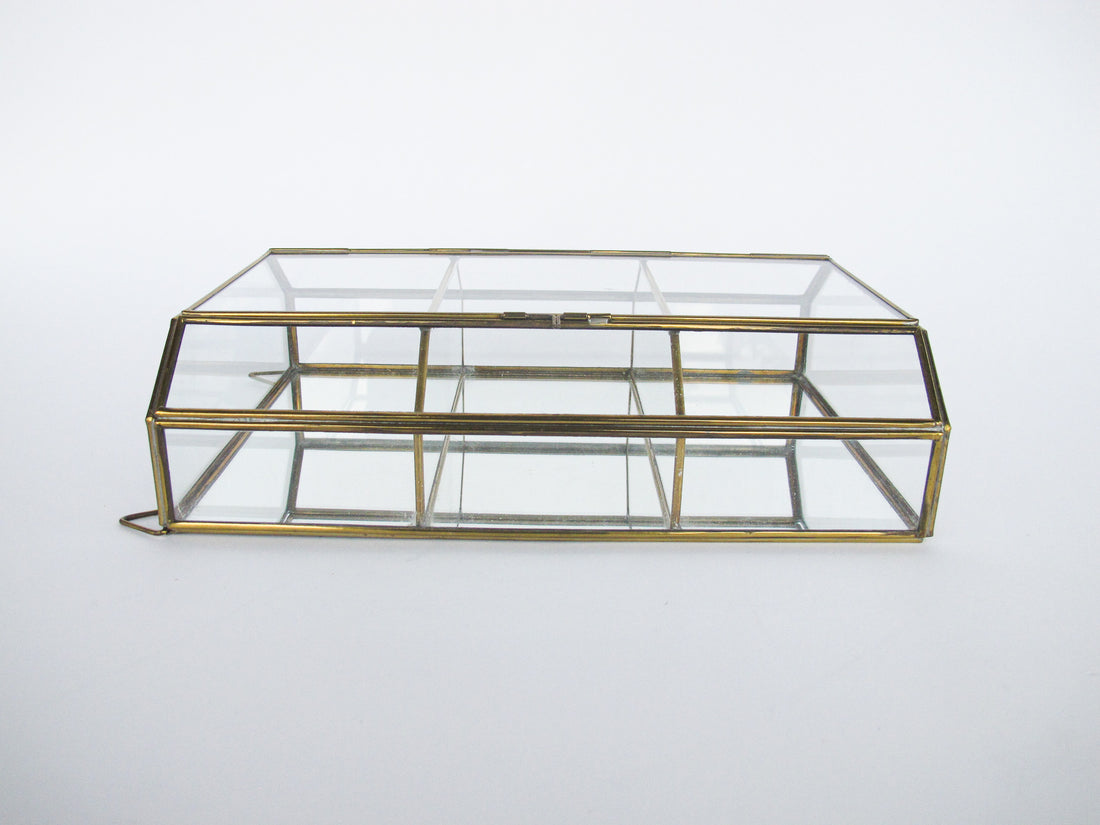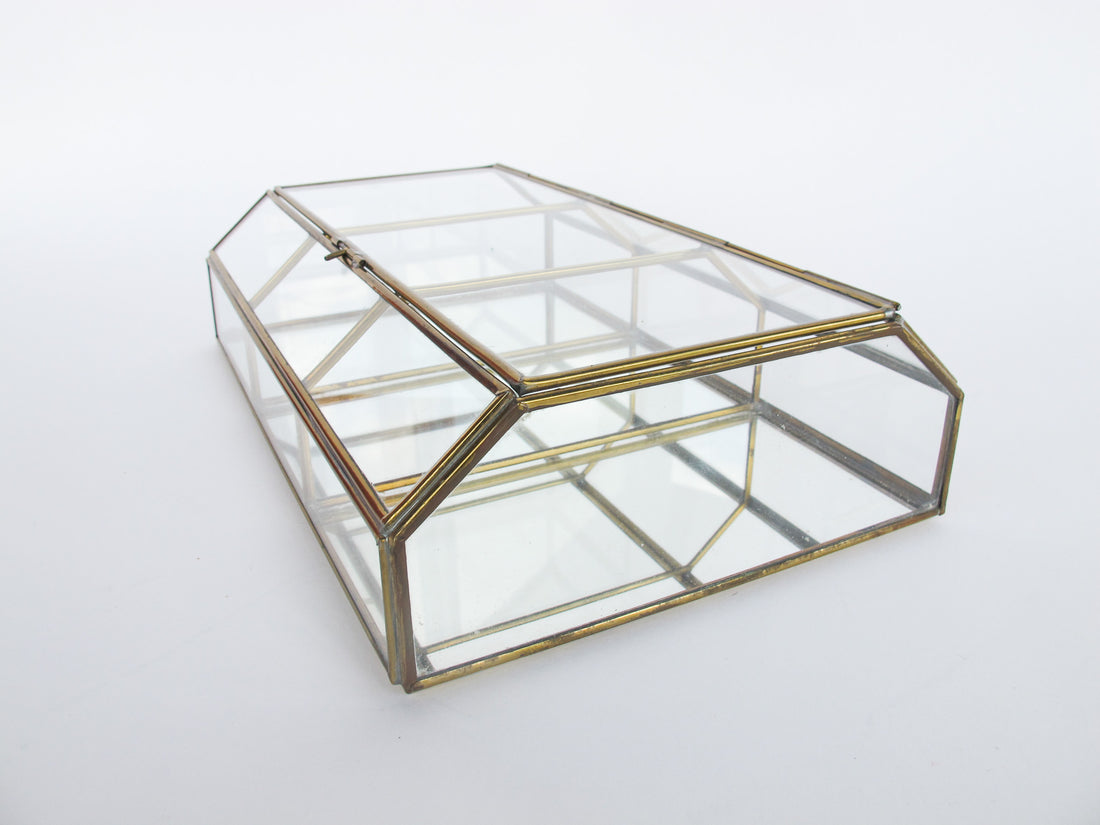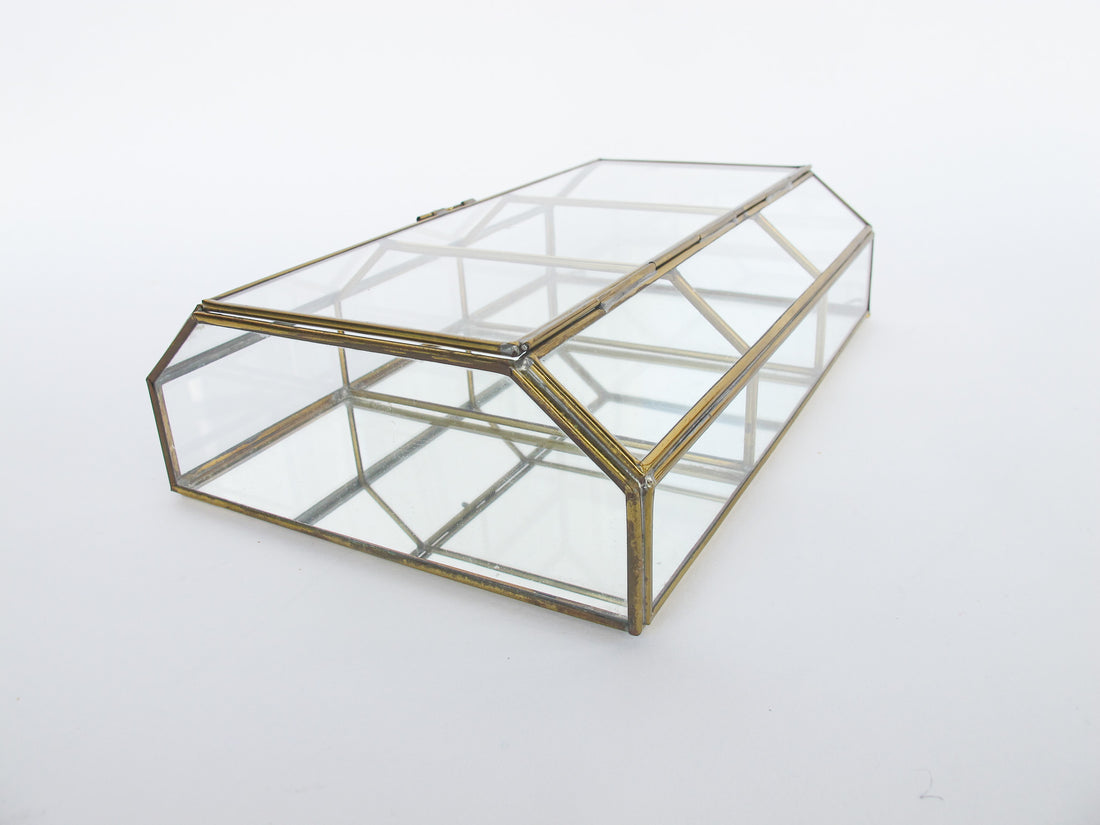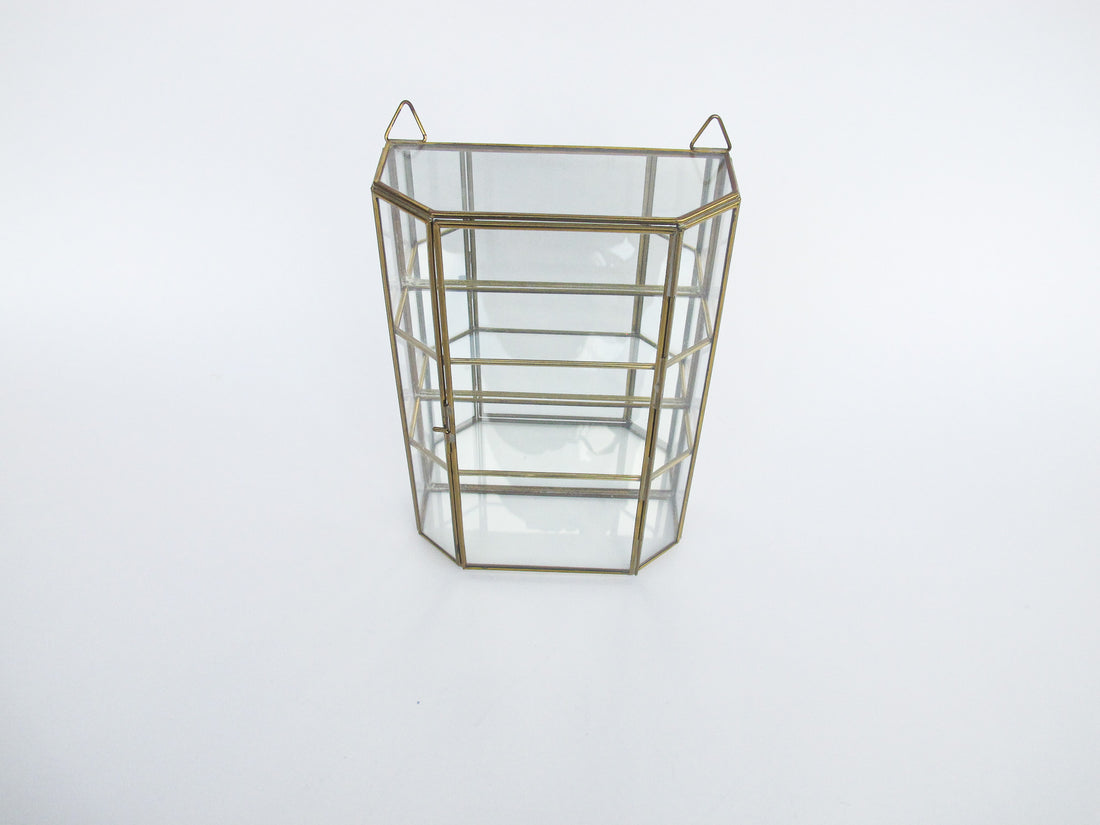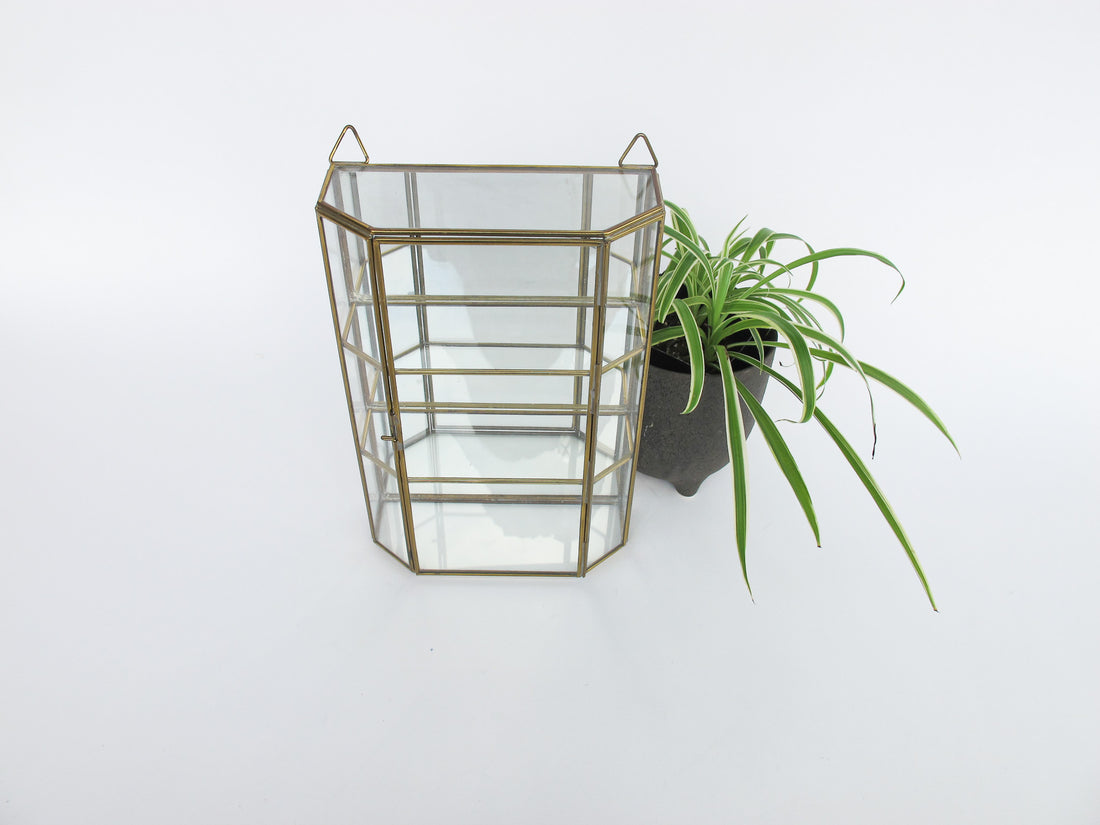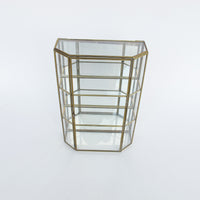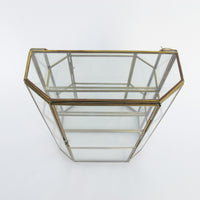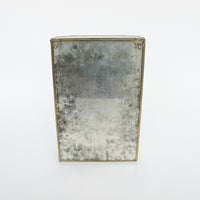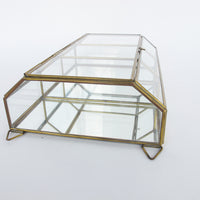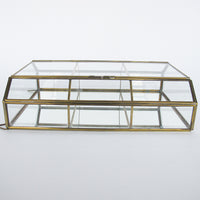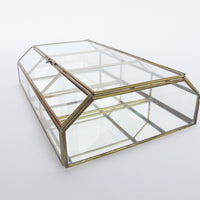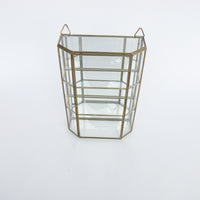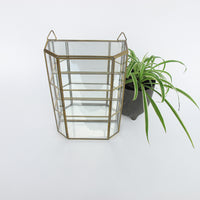 Mirrored Hanging Display Box Plant Terrarium
Amazing vintage brass and glass display box. Has the original hanging hooks on the back. Would be perfect to store your small trinkets and gem stones. Use it to store jewelry or other small items around the house.
Each section has a glass shelf for storing items. This item will require specialty packaging and will have full insurance when shipped.
Measures - 7.25" L X 3" D X 11" H / Interior measures between shelves 3.25" H

There are many cool uses for small glass wall display boxes! Here are a few ideas:

Displaying small collectibles: Use the boxes to showcase small collectibles such as miniature figurines, crystals, or coins. You can create a mini museum on your wall!

Creating a vertical garden: Fill the boxes with soil and small plants such as succulents or air plants. Hang them on the wall to create a unique and eye-catching vertical garden.

Showcasing jewelry: If you have a small collection of jewelry, use the boxes to display them. Hang them in your bedroom or closet for easy access.

Storing spices: Use the boxes to store small jars of spices in your kitchen. This can help you save space while keeping your spices organized and easily accessible.

Creating a memory box: Use the boxes to create a memory box of small trinkets and souvenirs from trips or special moments in your life. Hang it on the wall as a reminder of happy memories.

Creating a themed display: If you have a particular interest or hobby, use the boxes to create a themed display. For example, if you love vintage cameras, fill the boxes with small vintage camera accessories and hang them on the wall.

Displaying art: Use the boxes to display small pieces of art, such as postcards or small paintings. This can add a unique touch to your home decor.

Overall, small glass wall display boxes can be a versatile and stylish addition to your home decor. With a little creativity, you can come up with many interesting ways to use them!