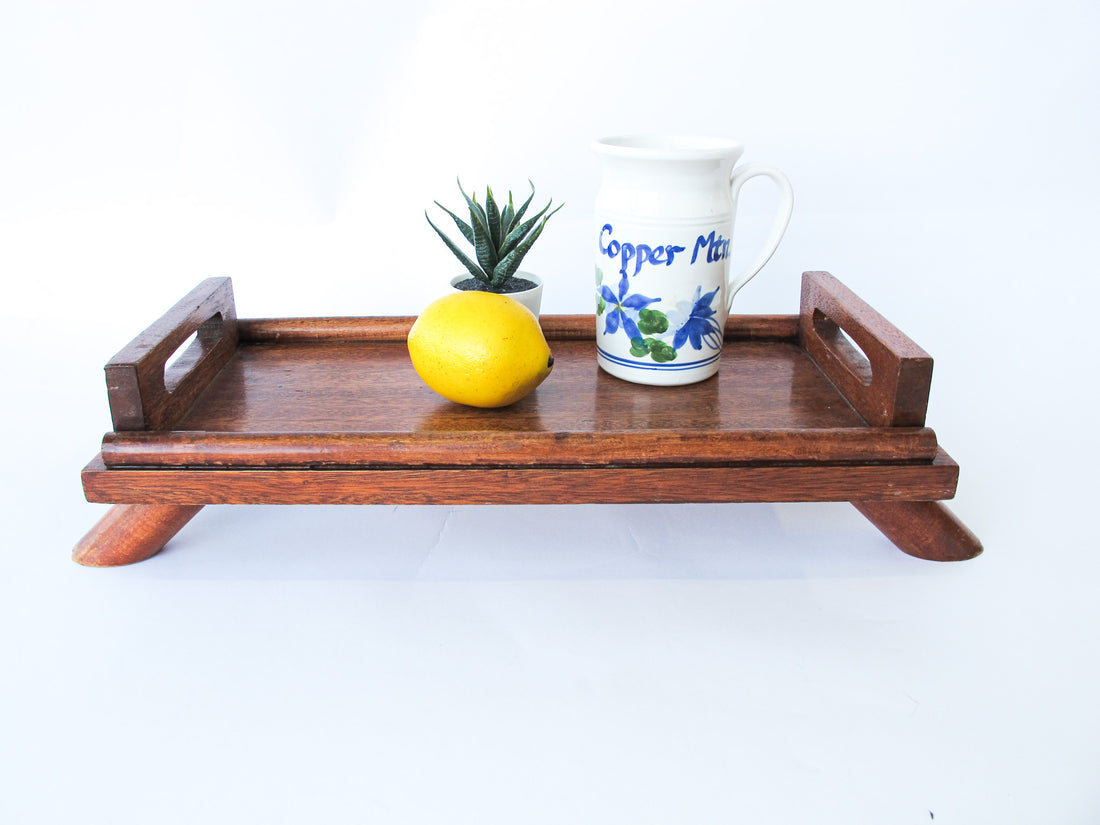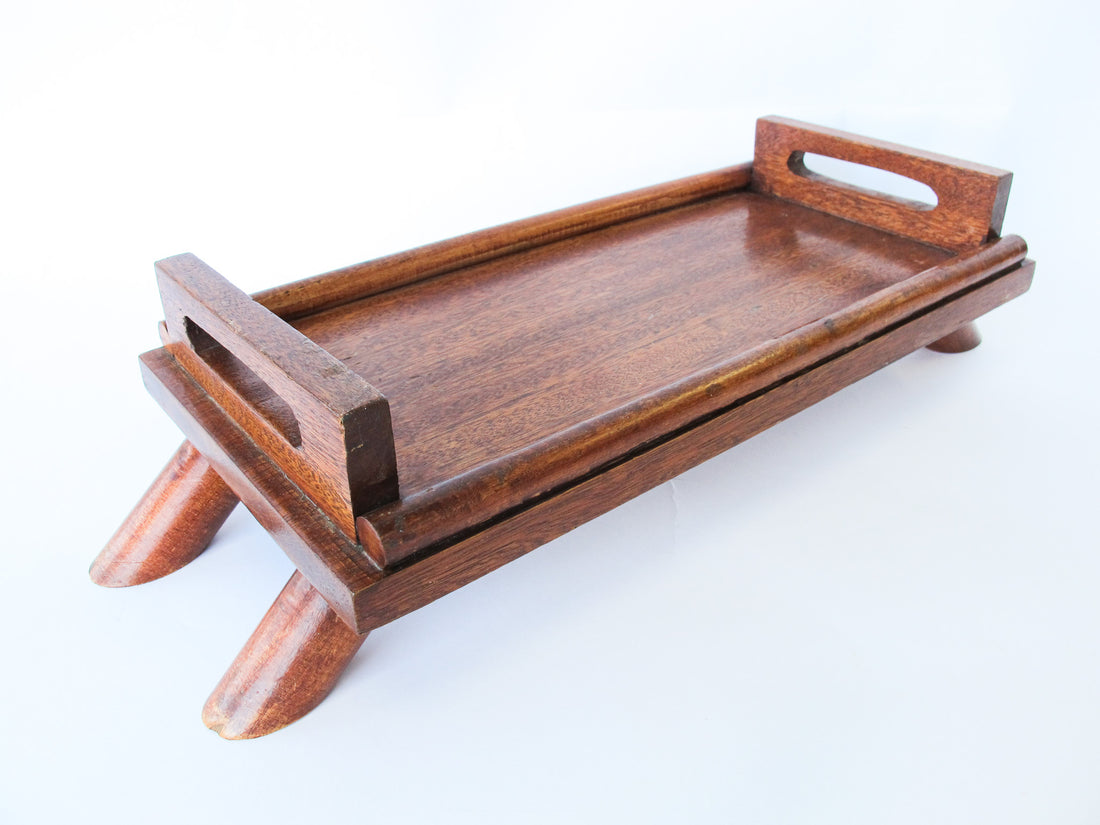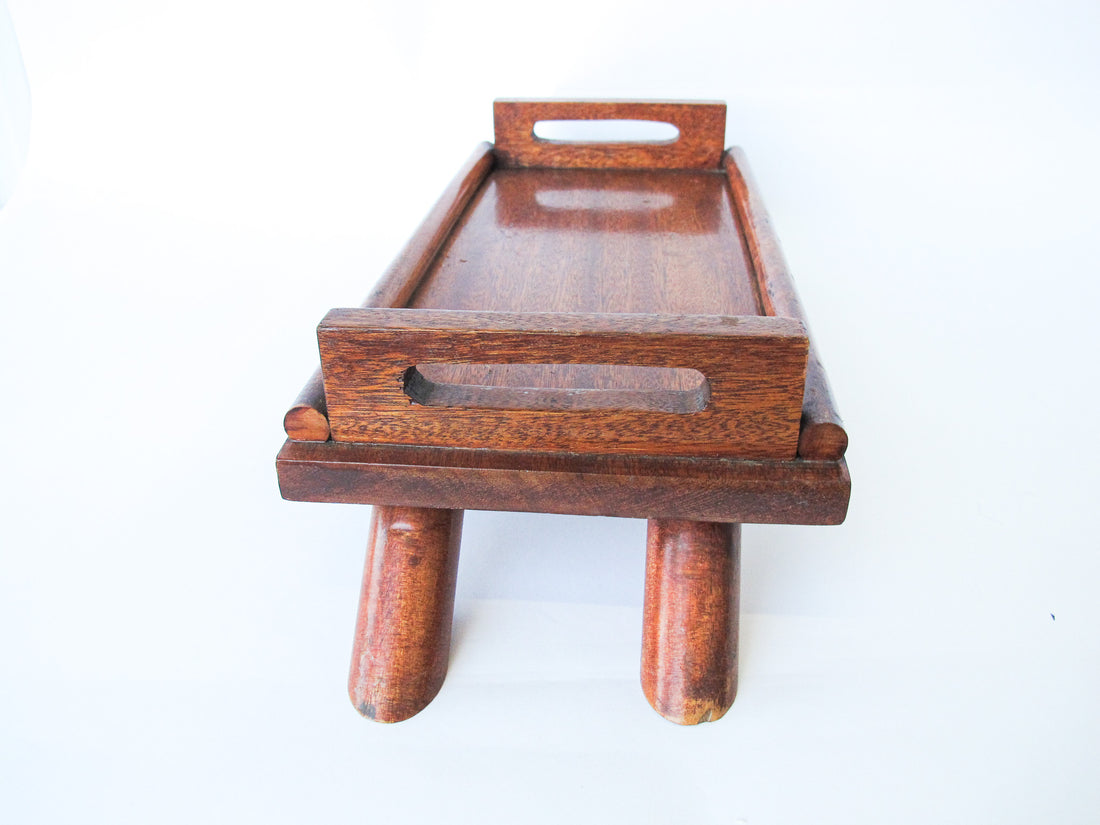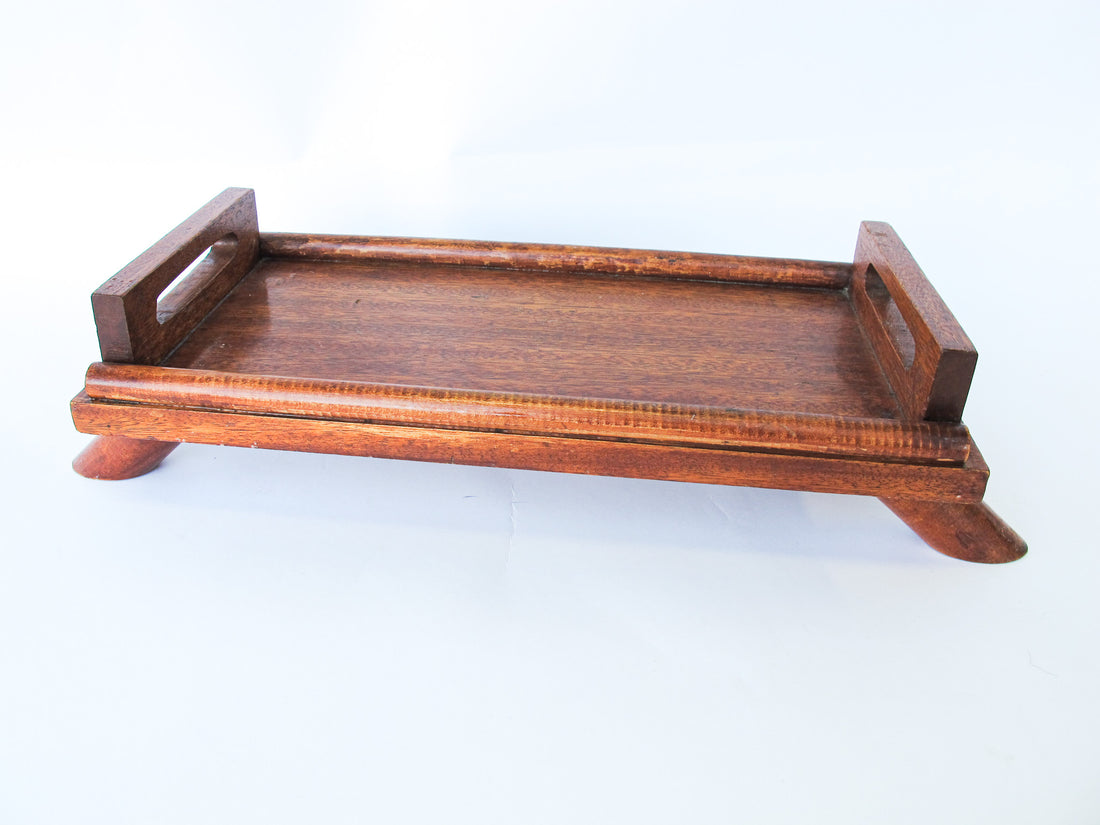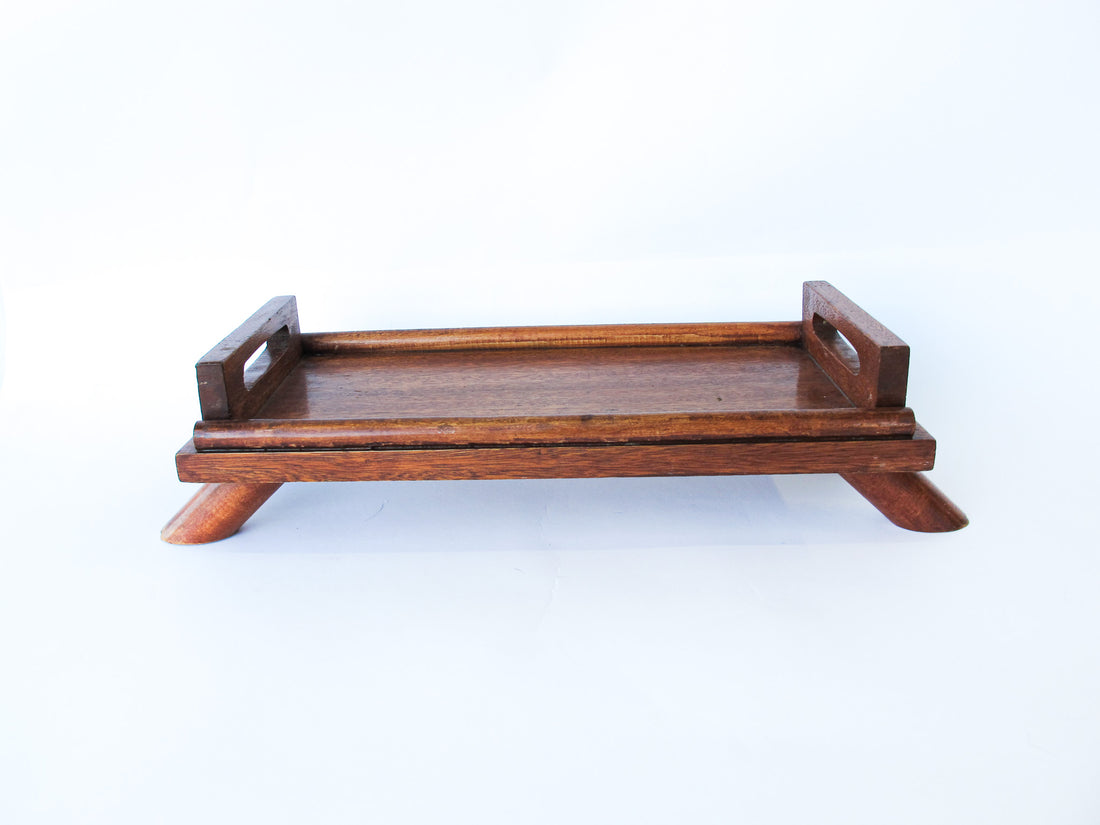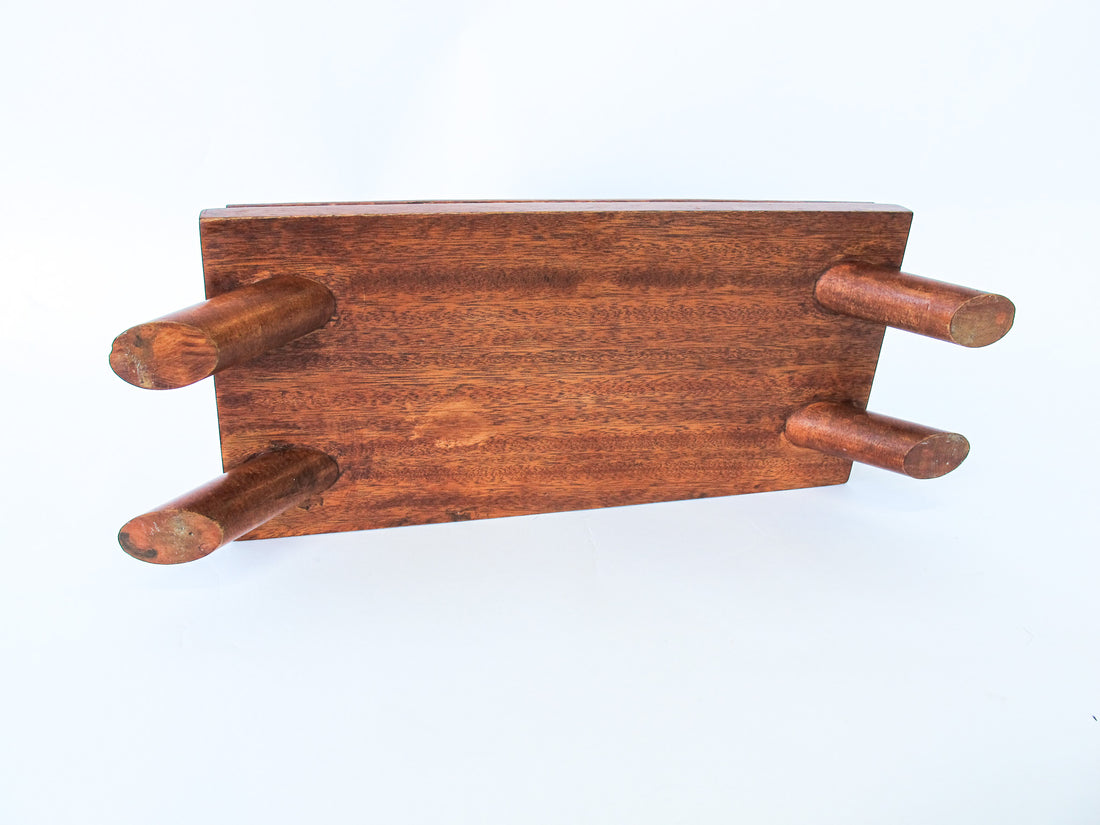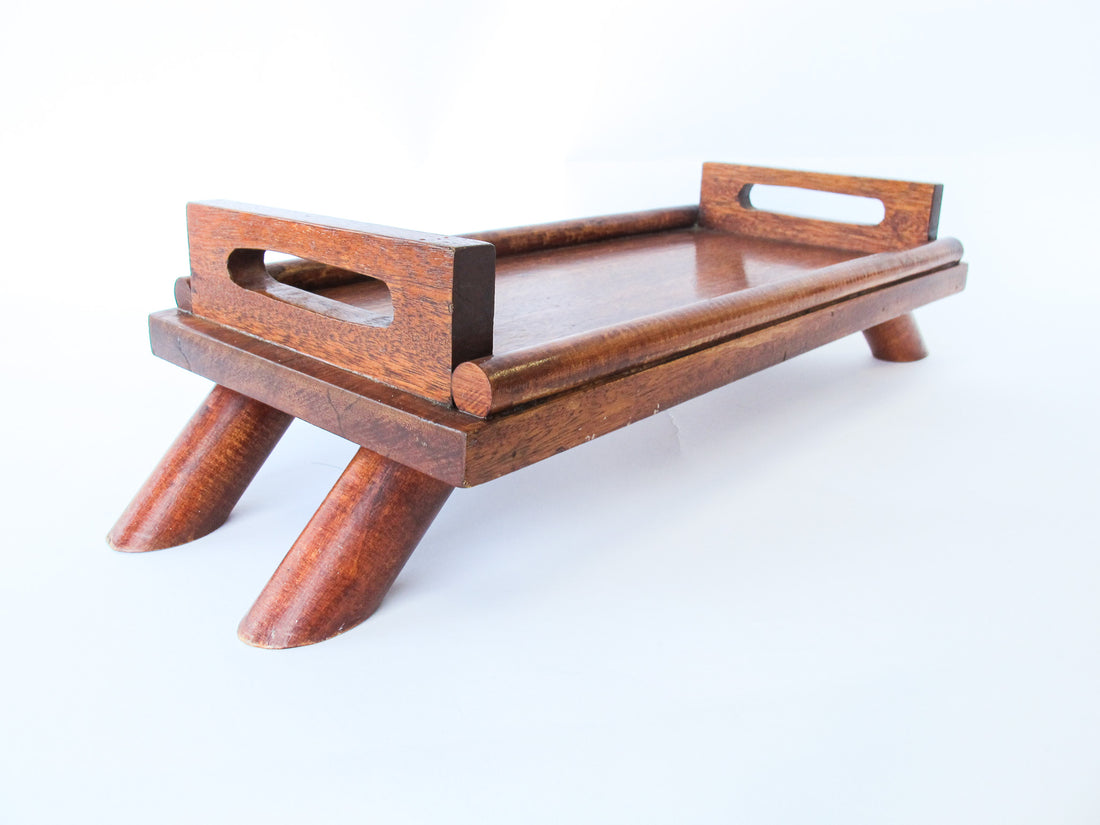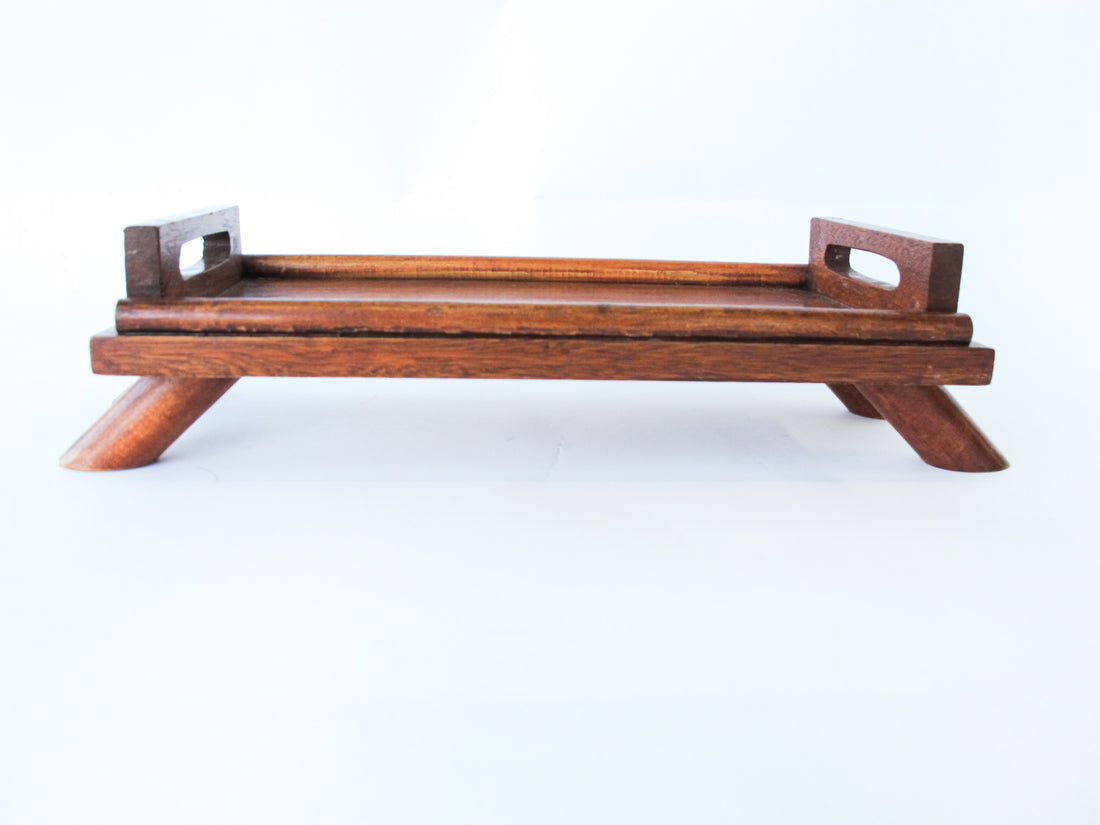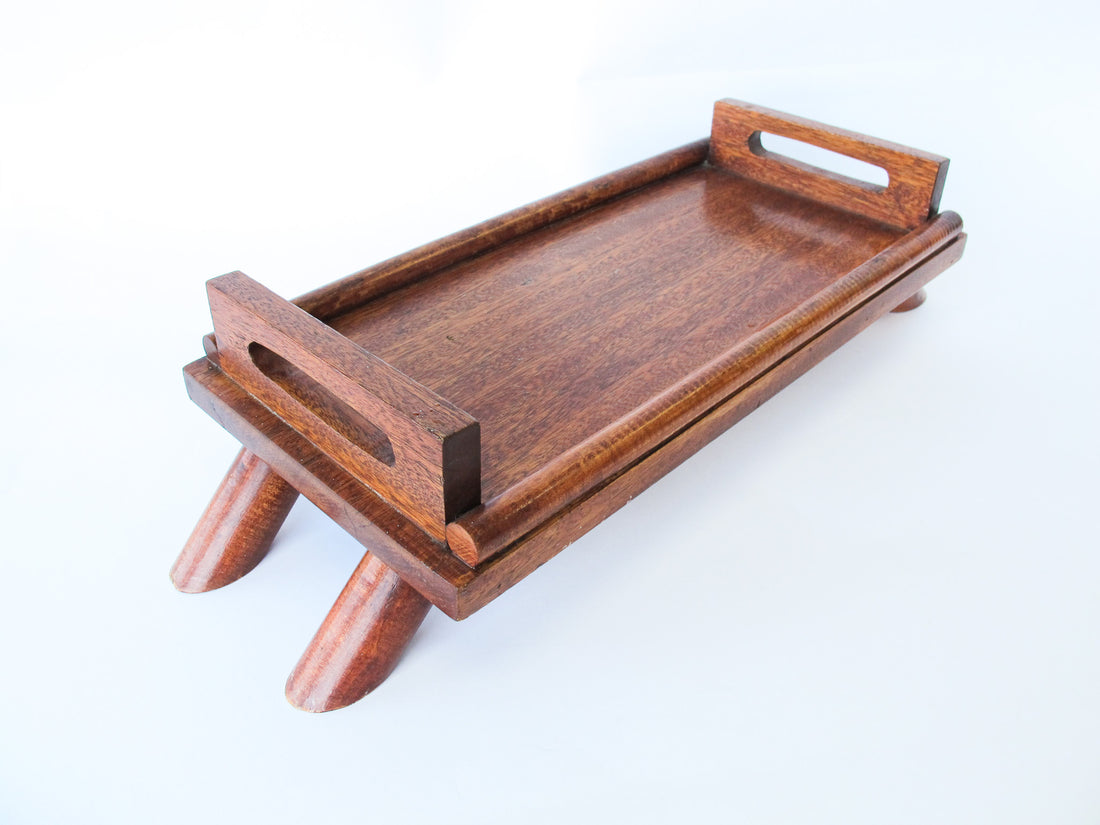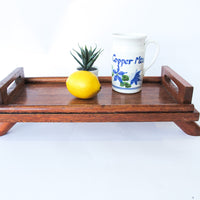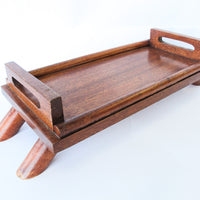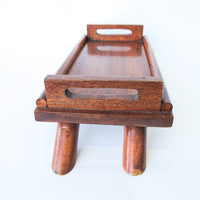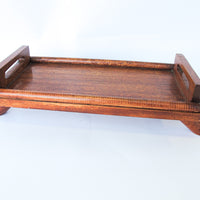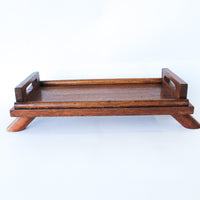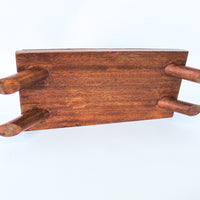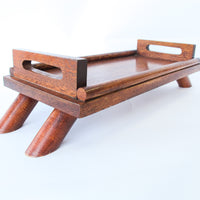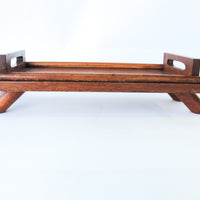 Short Wooden Tray with Legs
This wooden tray is such a cute piece to have in your home! We love the rounded sides and the short legs. The wood has a beautiful warm tone and will add warmth to your living space. We love that it has guard rail style sides to keep items from sliding off. This piece is made of solid wood pieces!
This would be perfect for serving guests, used as a charcuterie board, display items on your coffee table, or even give your plants a nice place to sit. 
This is in great vintage condition and is quite a sturdy piece!
Measures - 18" L x 8.5" W x 5 3/8" T (with handles)
Inside - 15.5" L x 7 1/8" W x 3/4" T