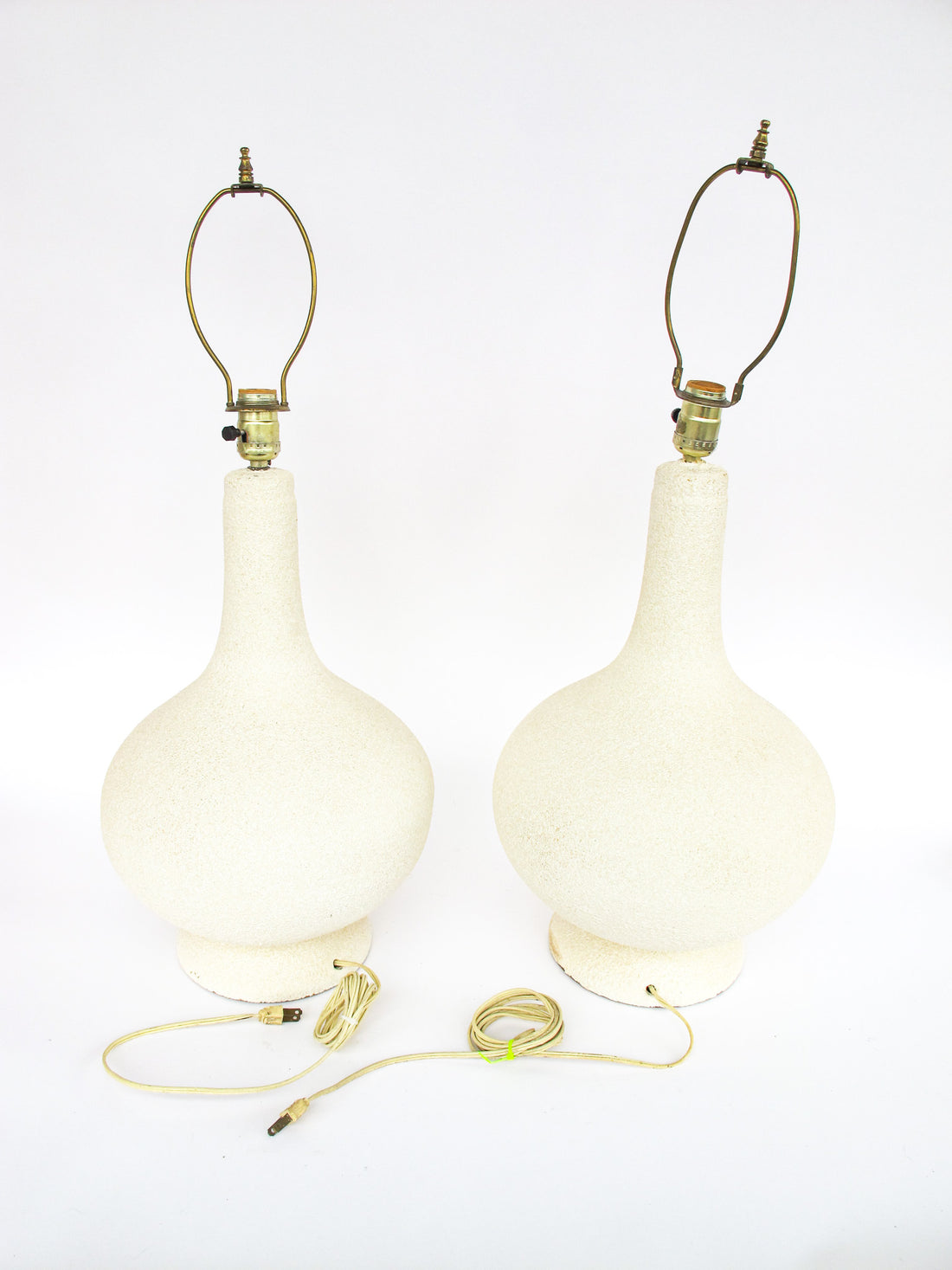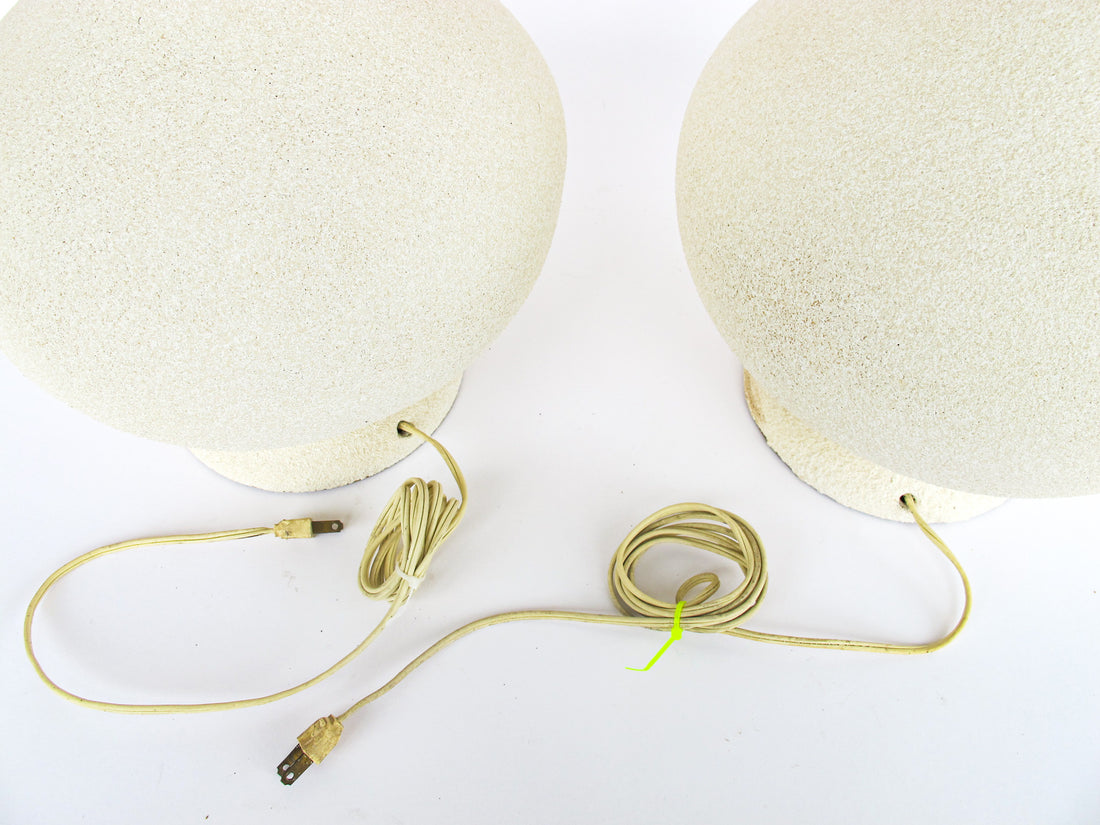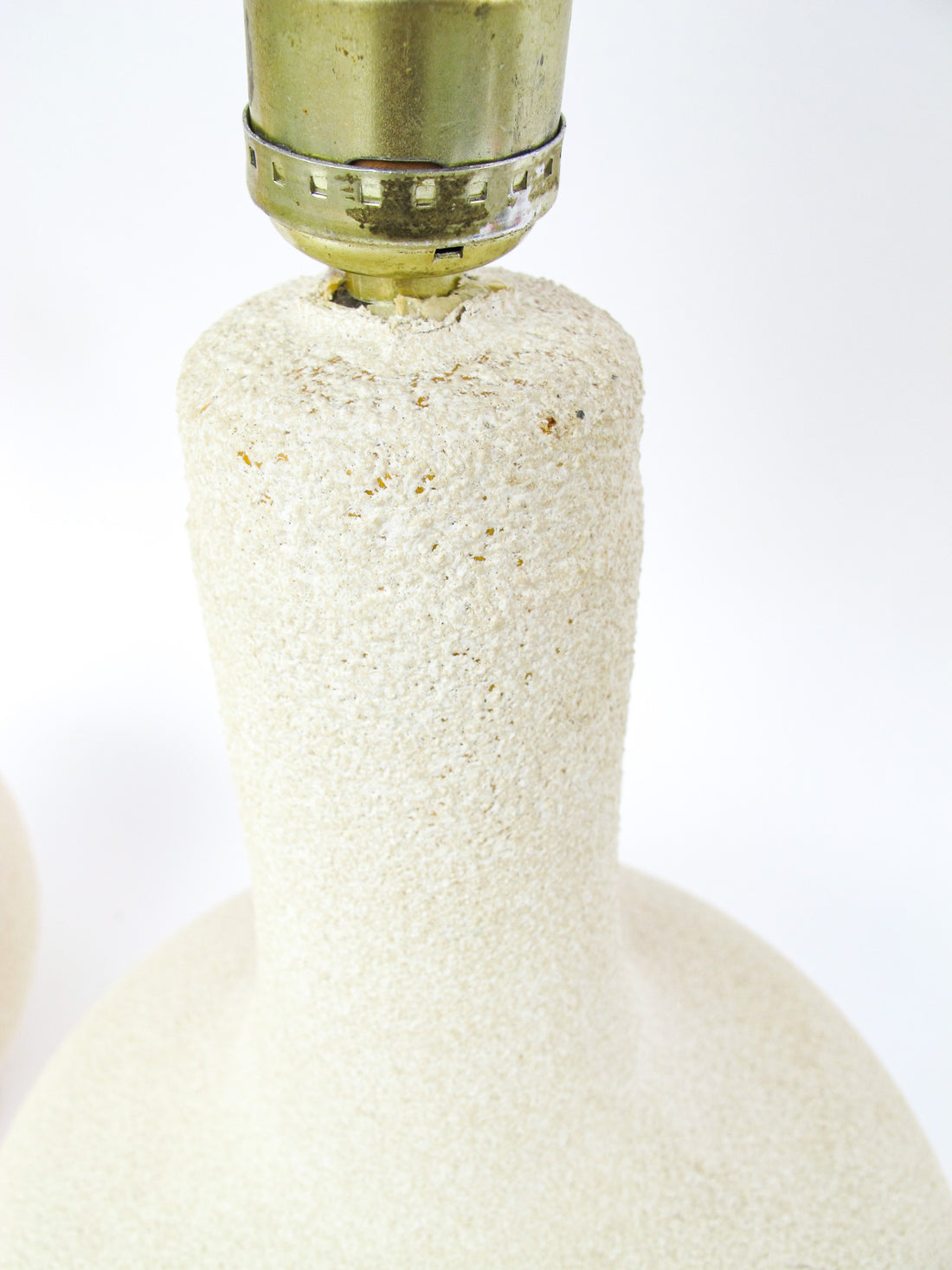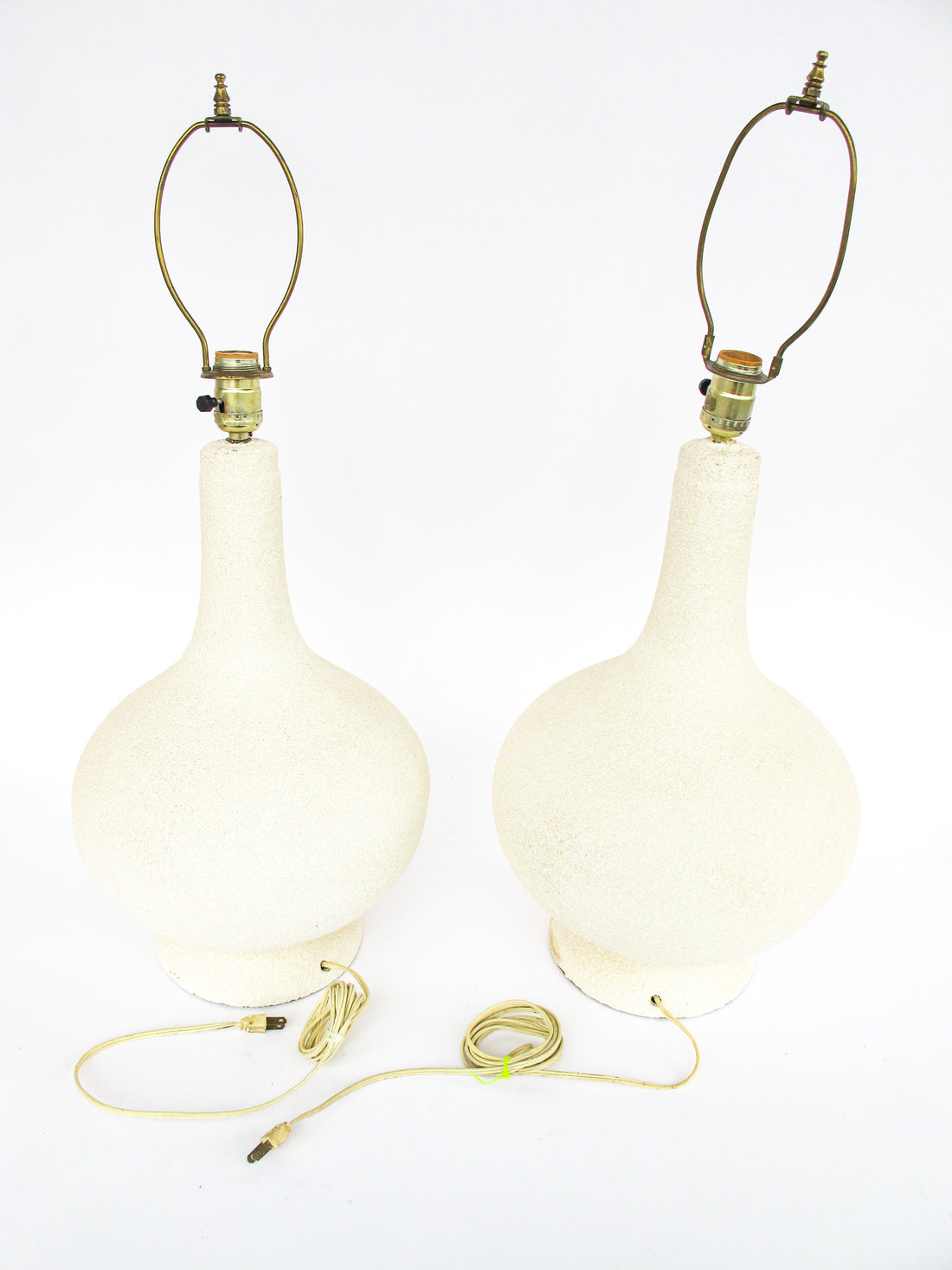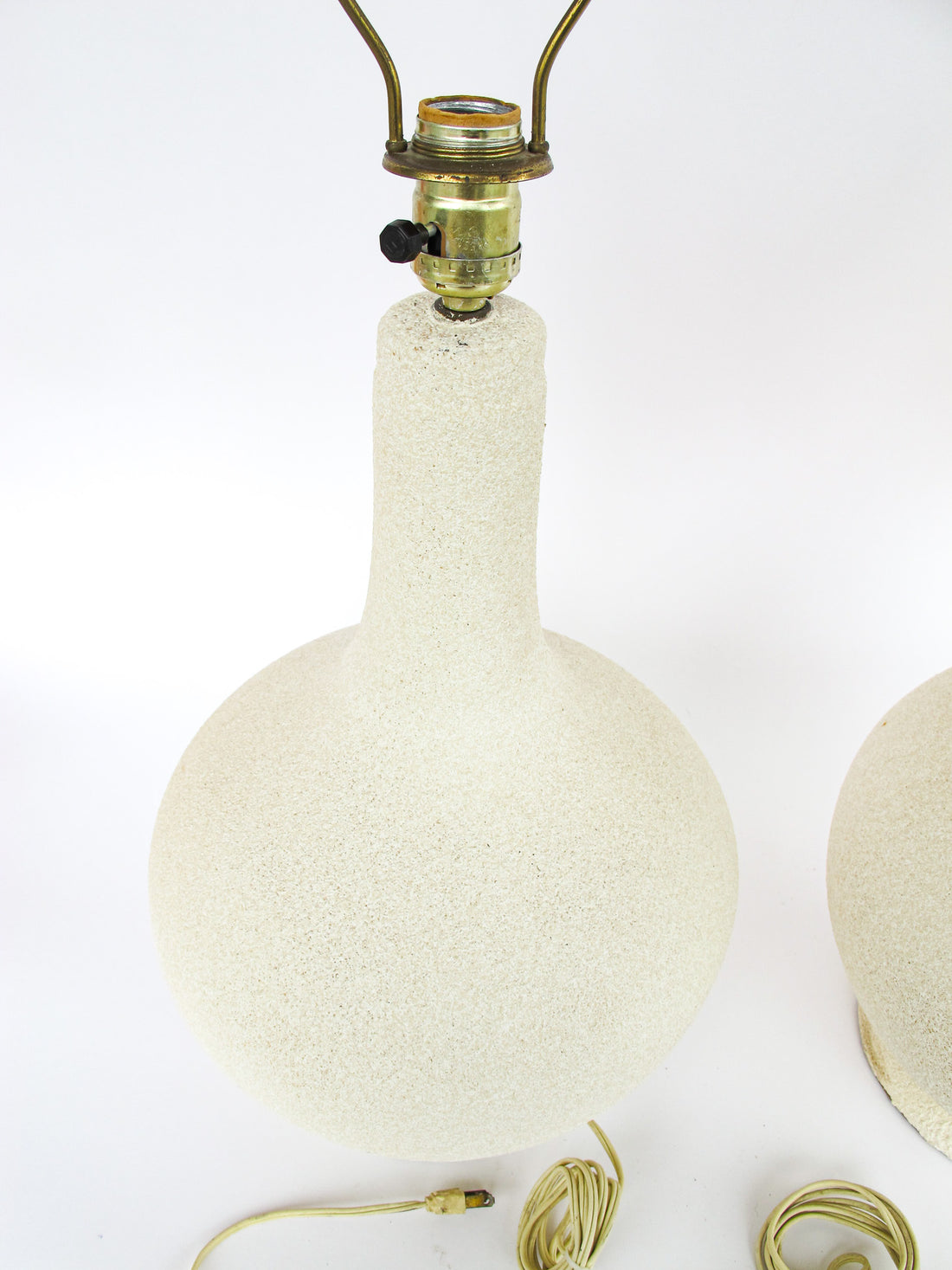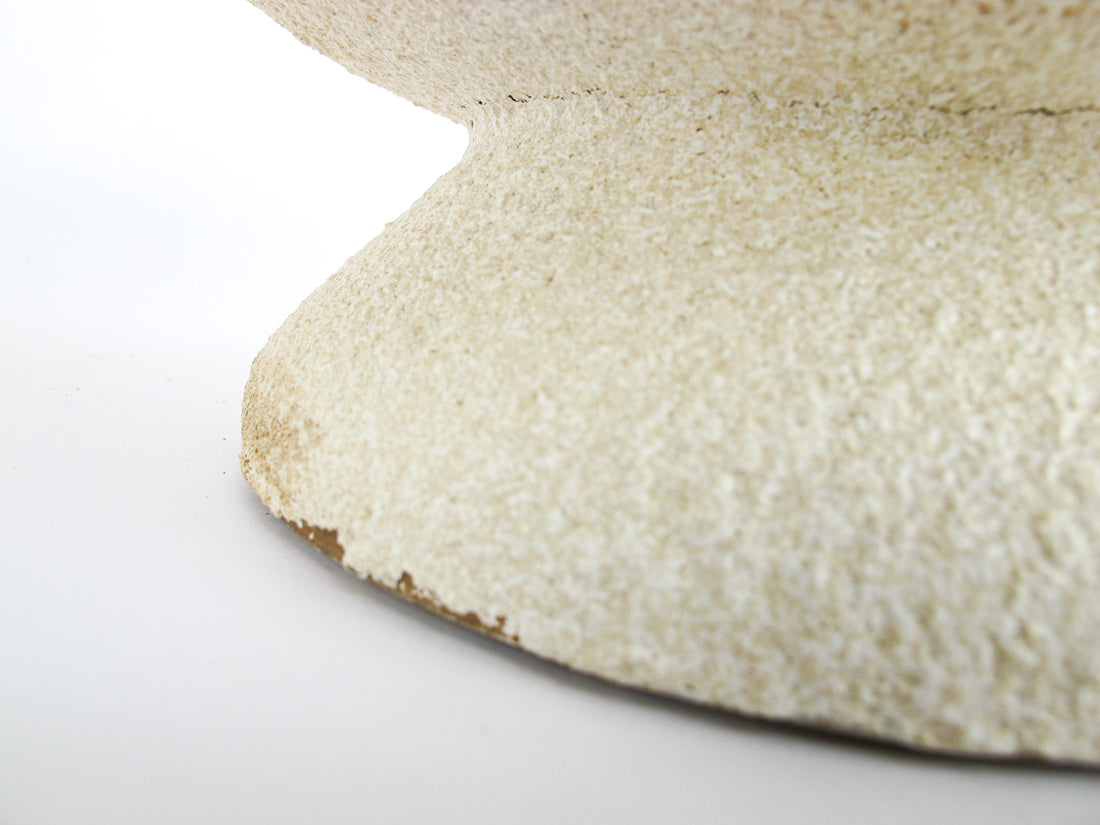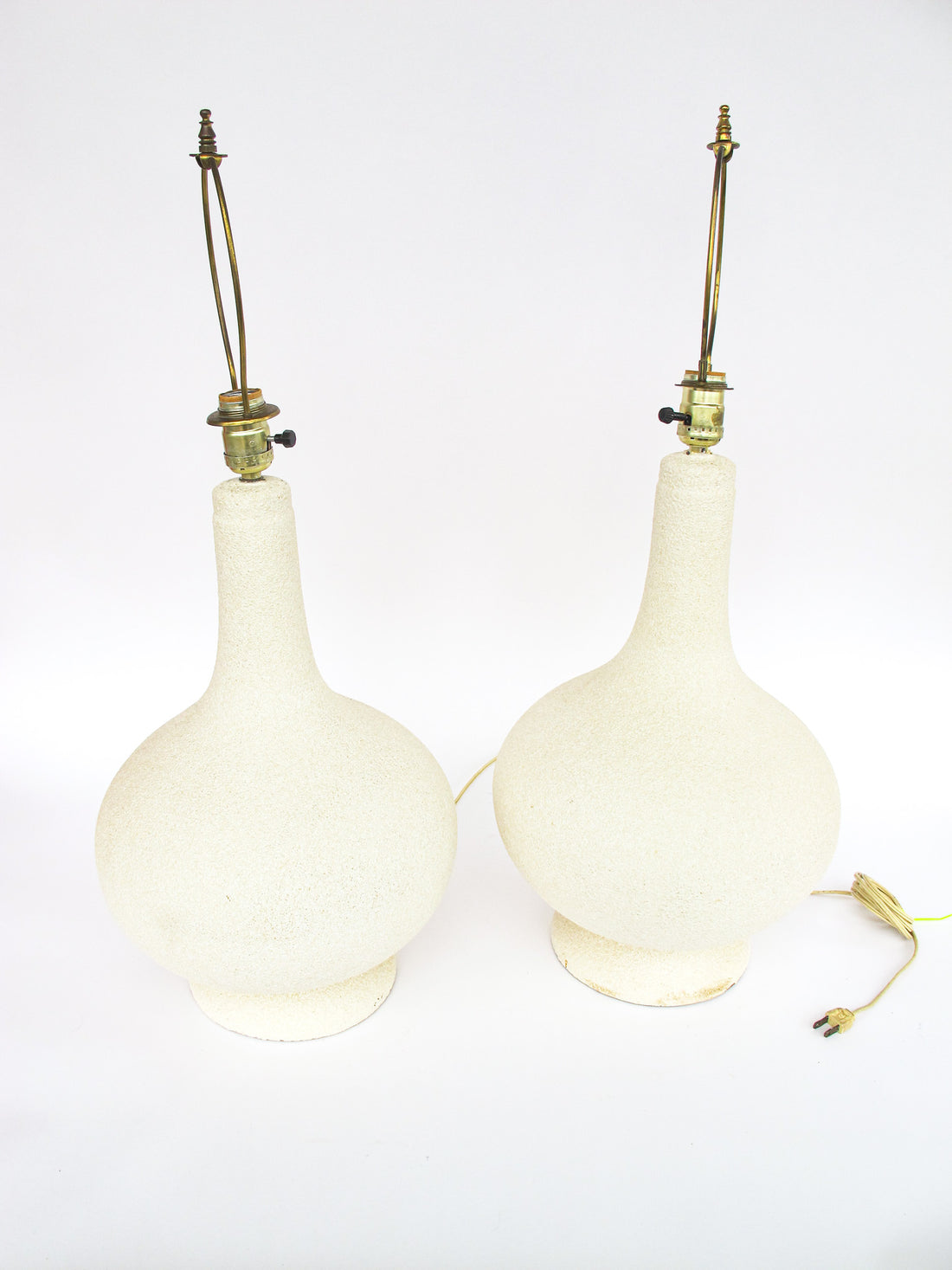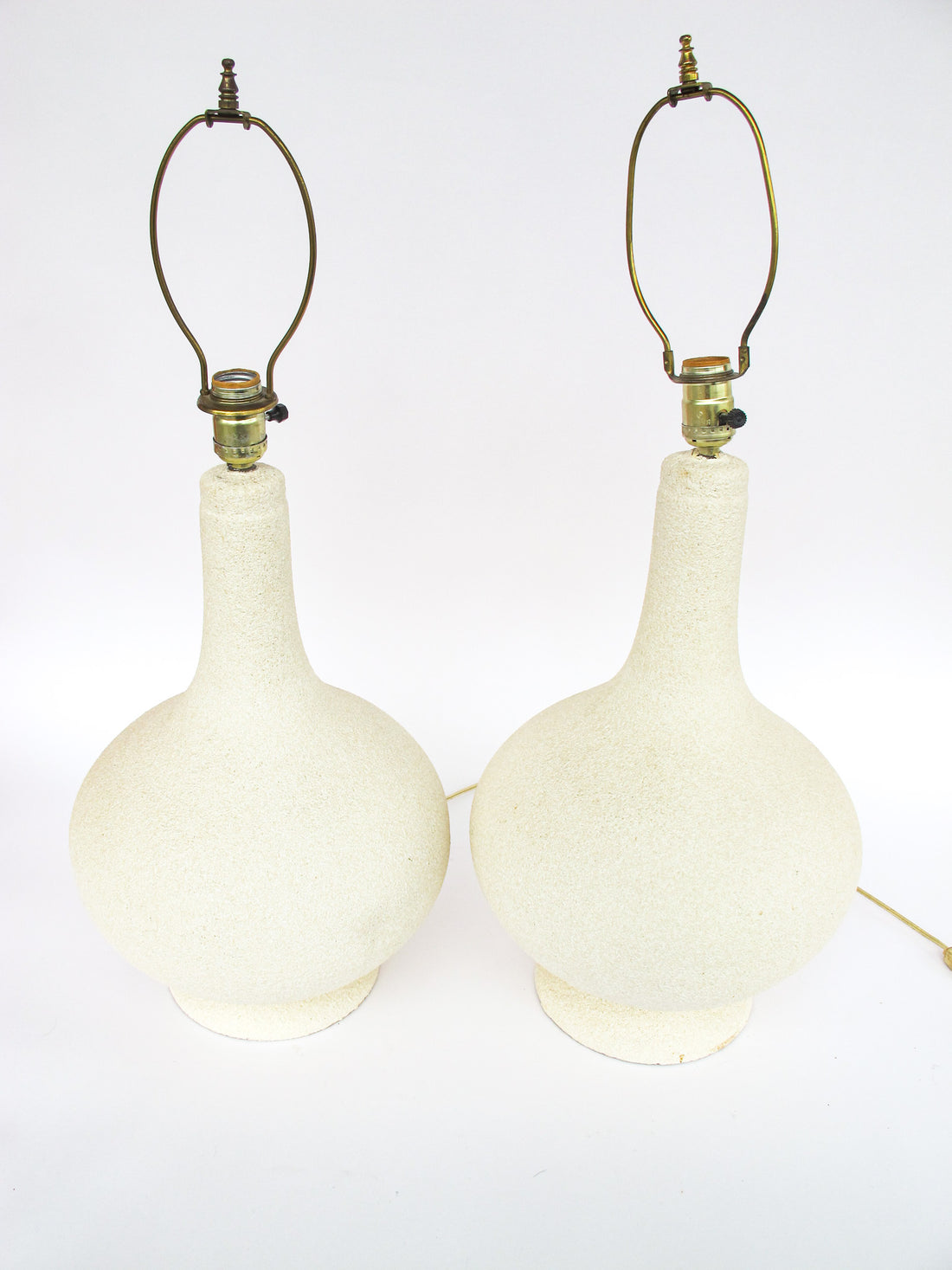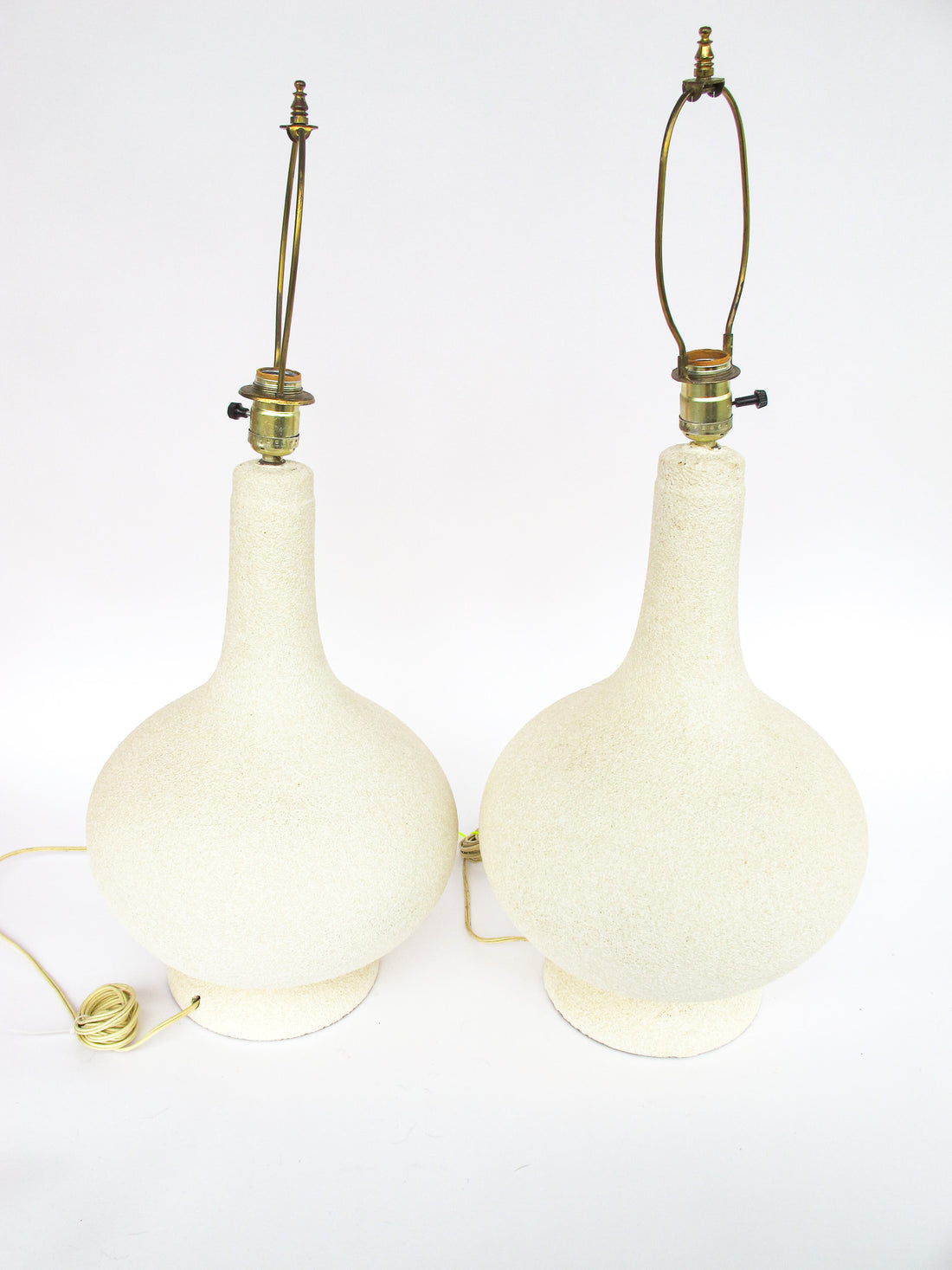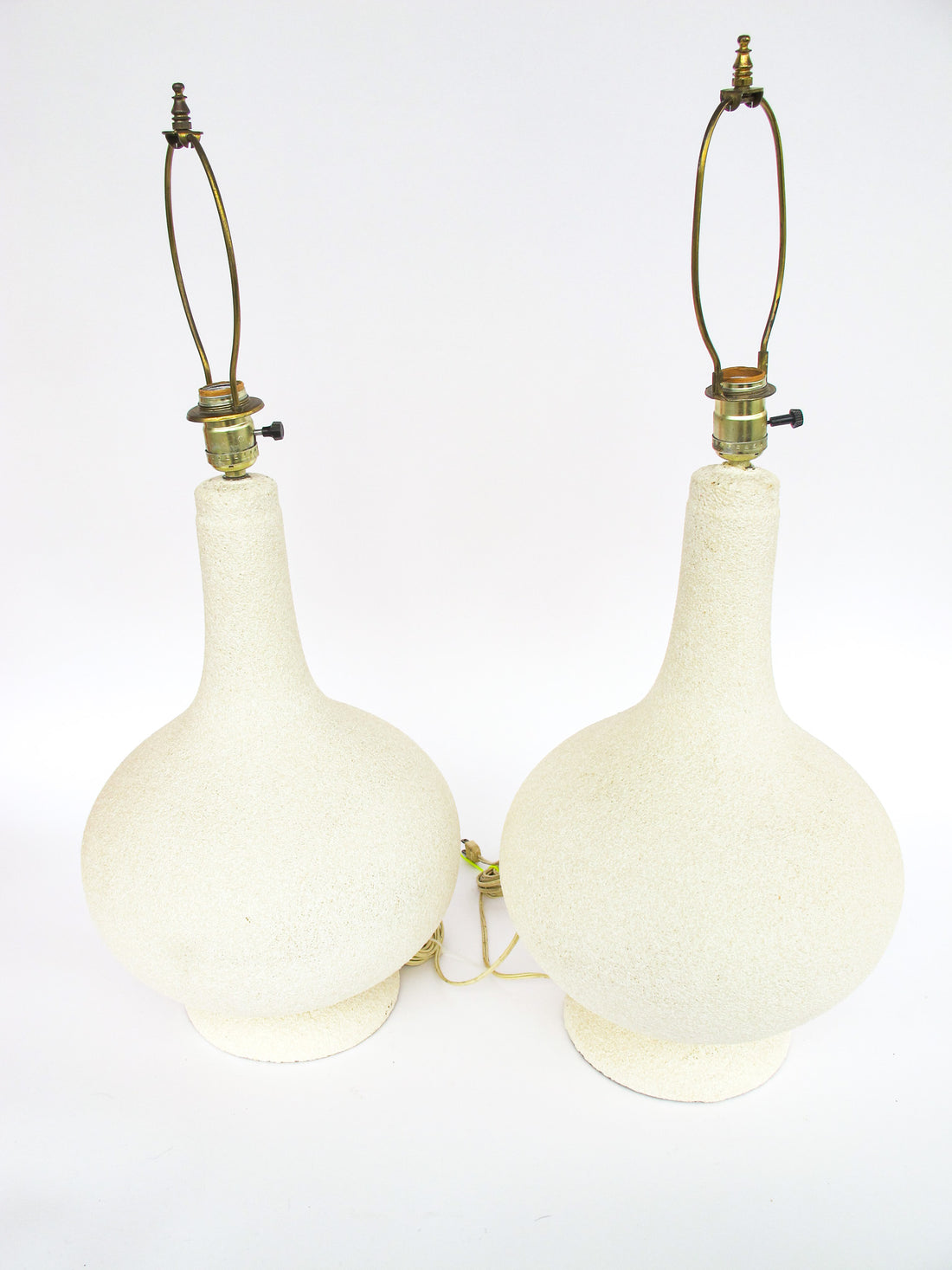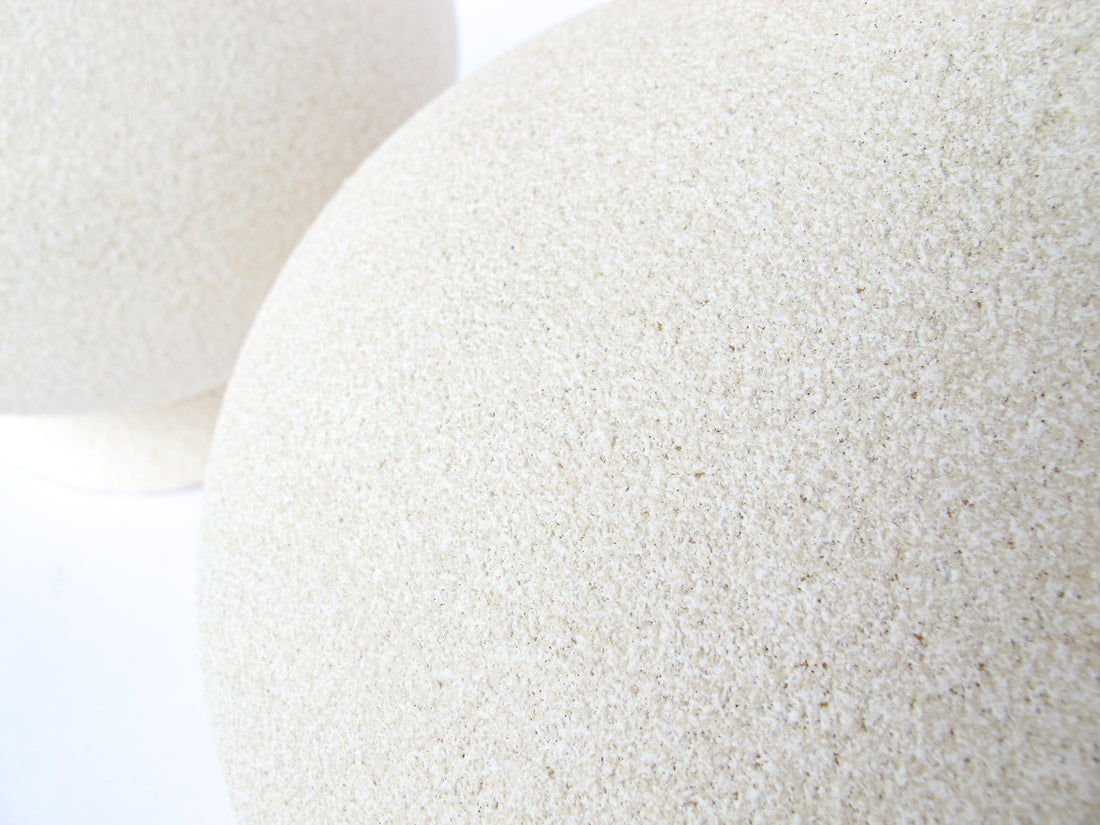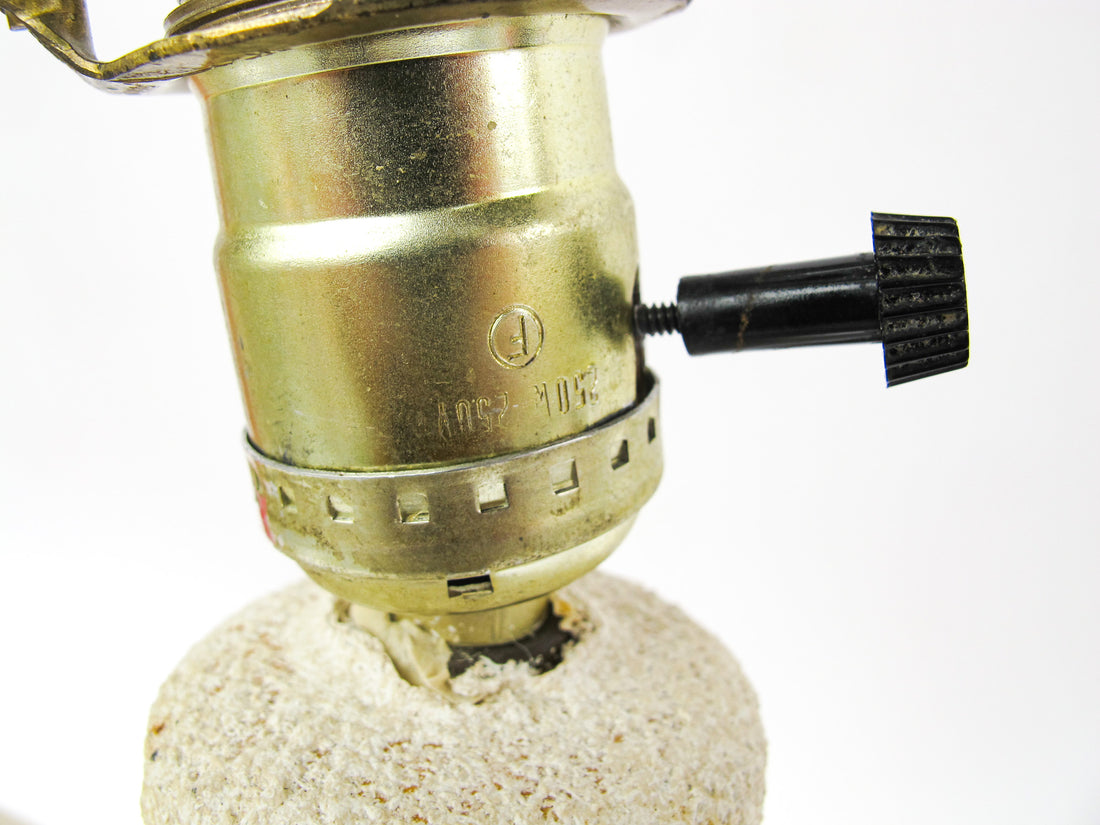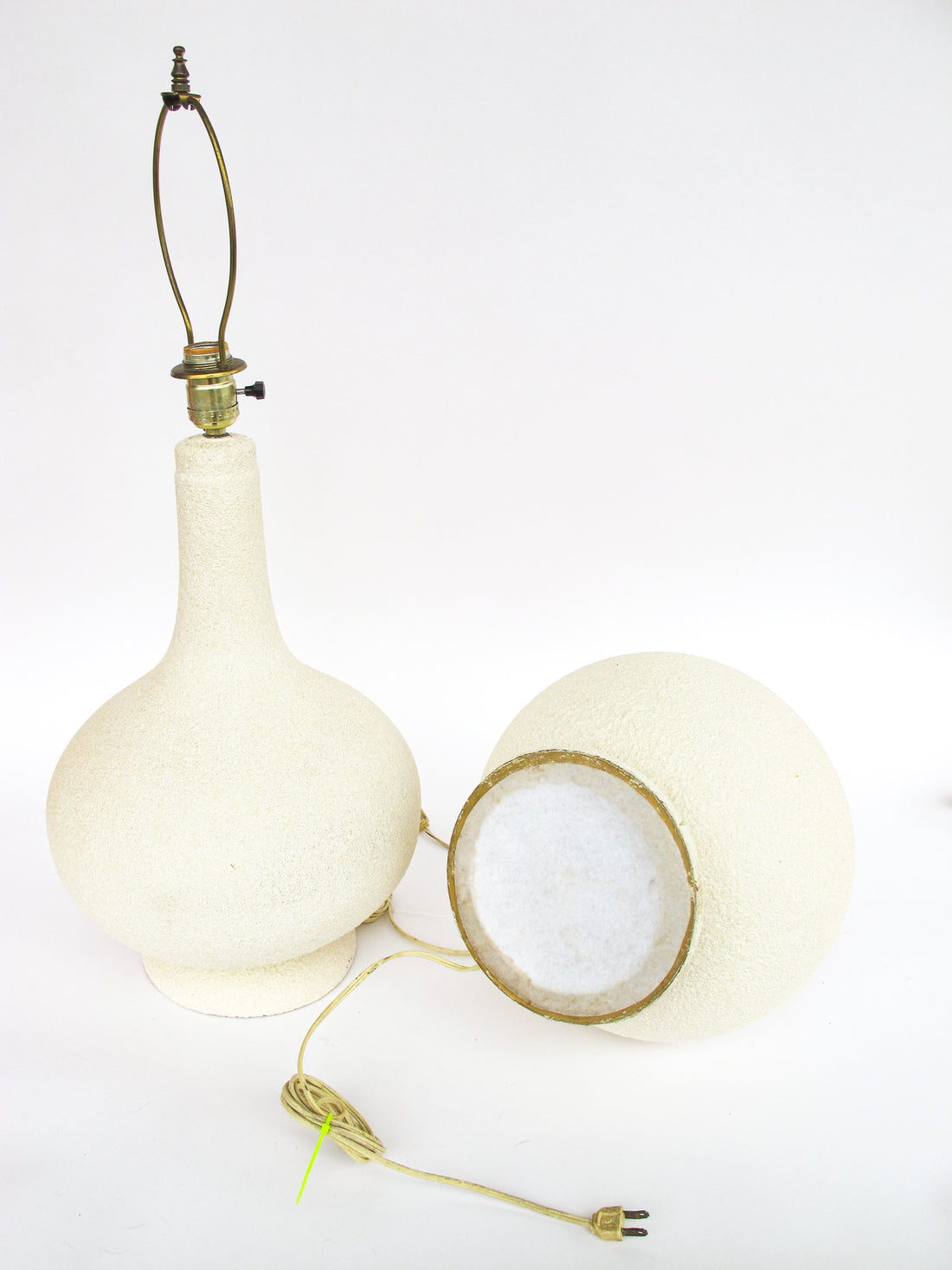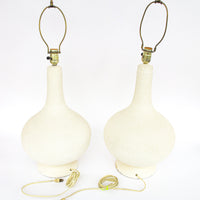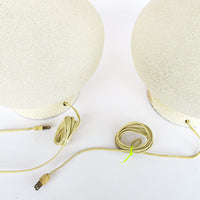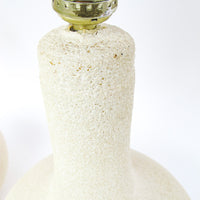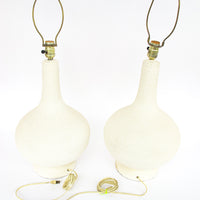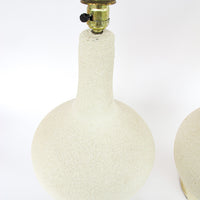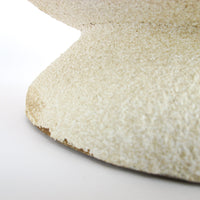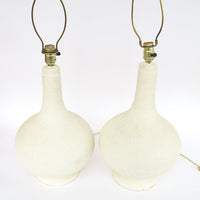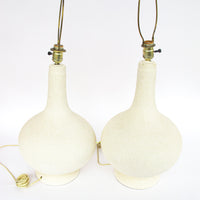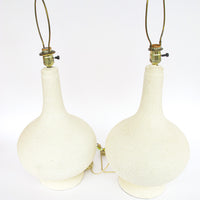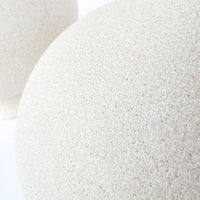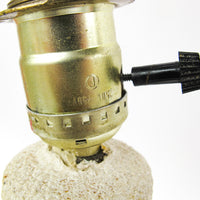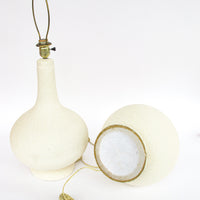 Set of Two Ceramic Midcentury Chilo Neutral Table Lamps
These end table lamps are something to behold. The simplistic yet sleek architectural look has us swooning. The texture on this lamps is like sand on ceramic.
These table lamp are designed with a mid-century modern aesthetic. These lamps typically have a sleek and minimalistic design, often featuring clean lines, geometric shapes, and simple color palettes. They are intended to add a touch of sophistication and elegance to any room they are placed in, while still maintaining a sense of understated style.
Measures - 29" H (to fineal top) x 21.5" (to top of light bulb holder) x 12" Widest Diameter X 7.25" Base Diameter