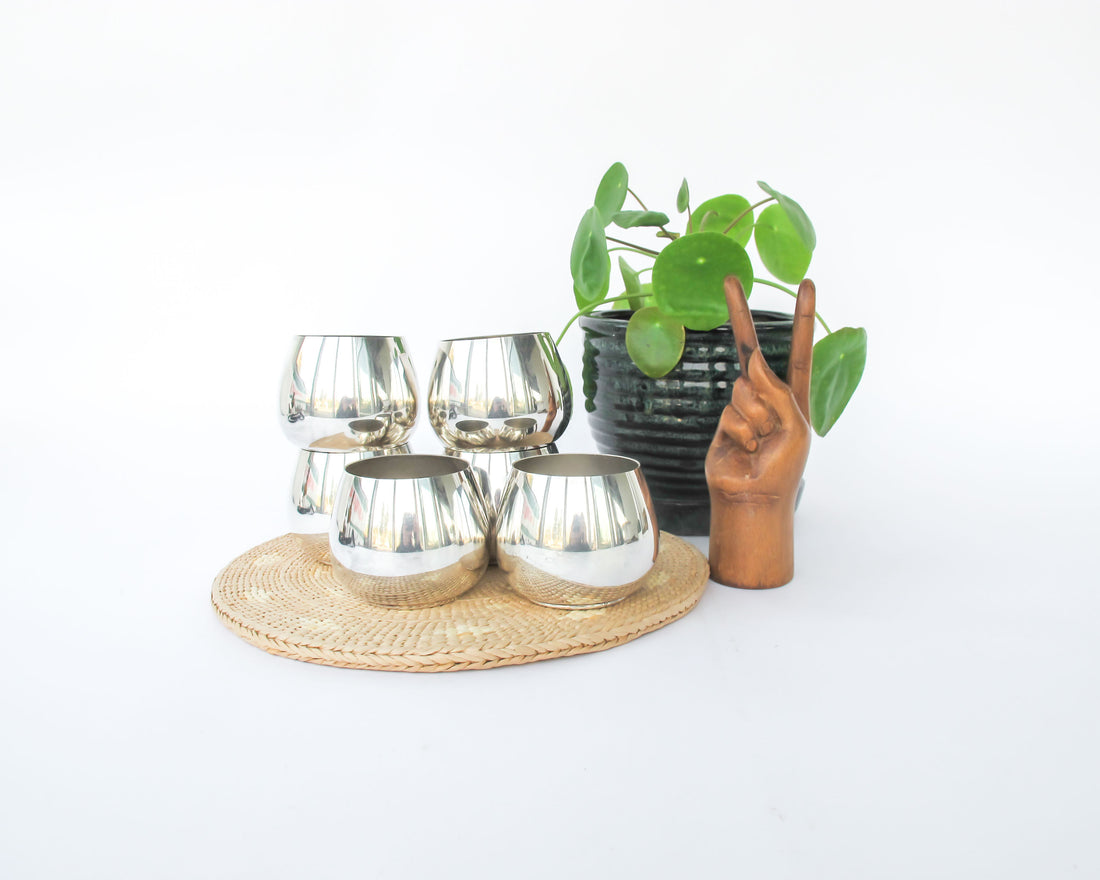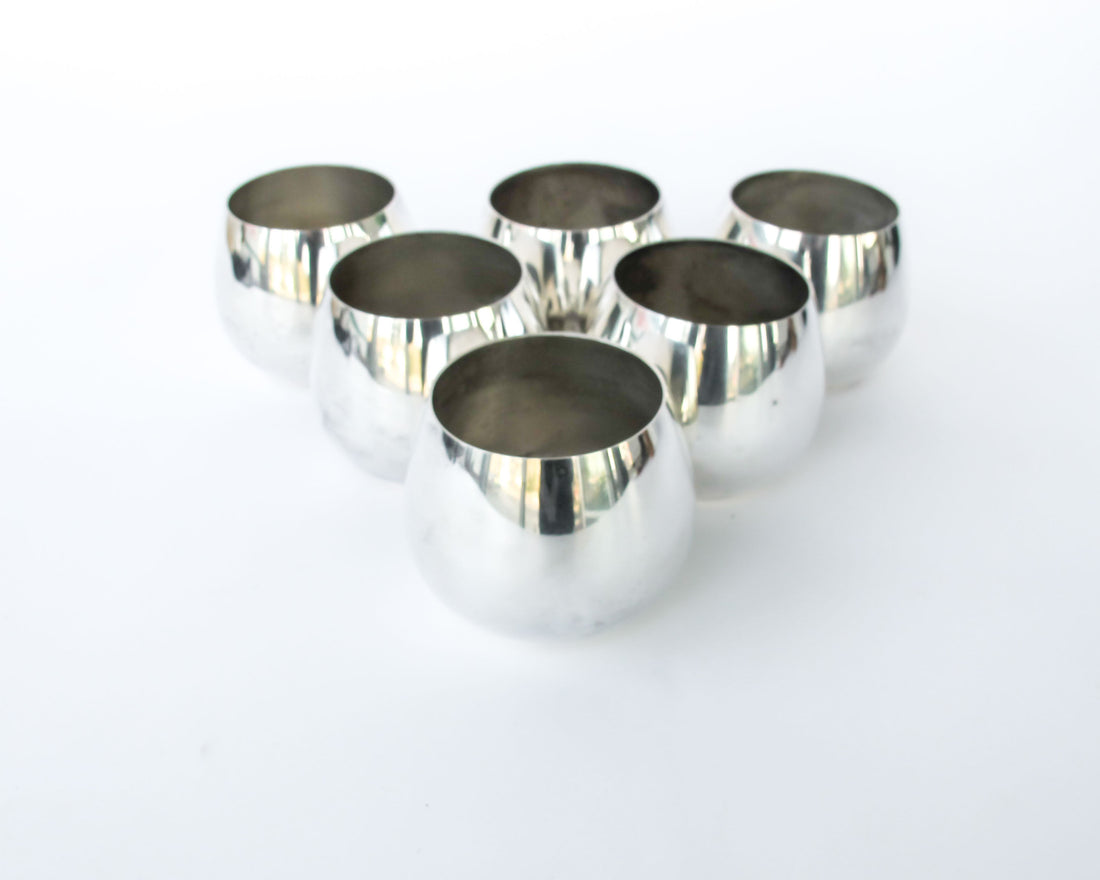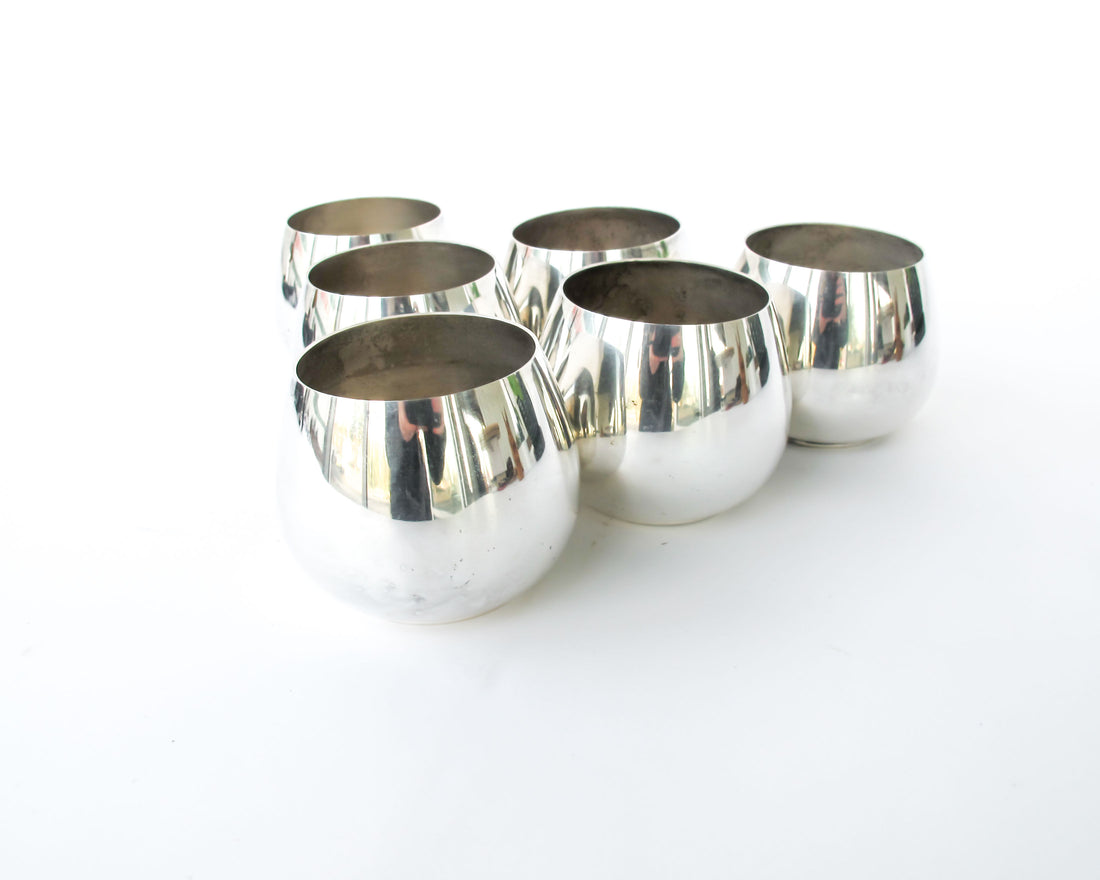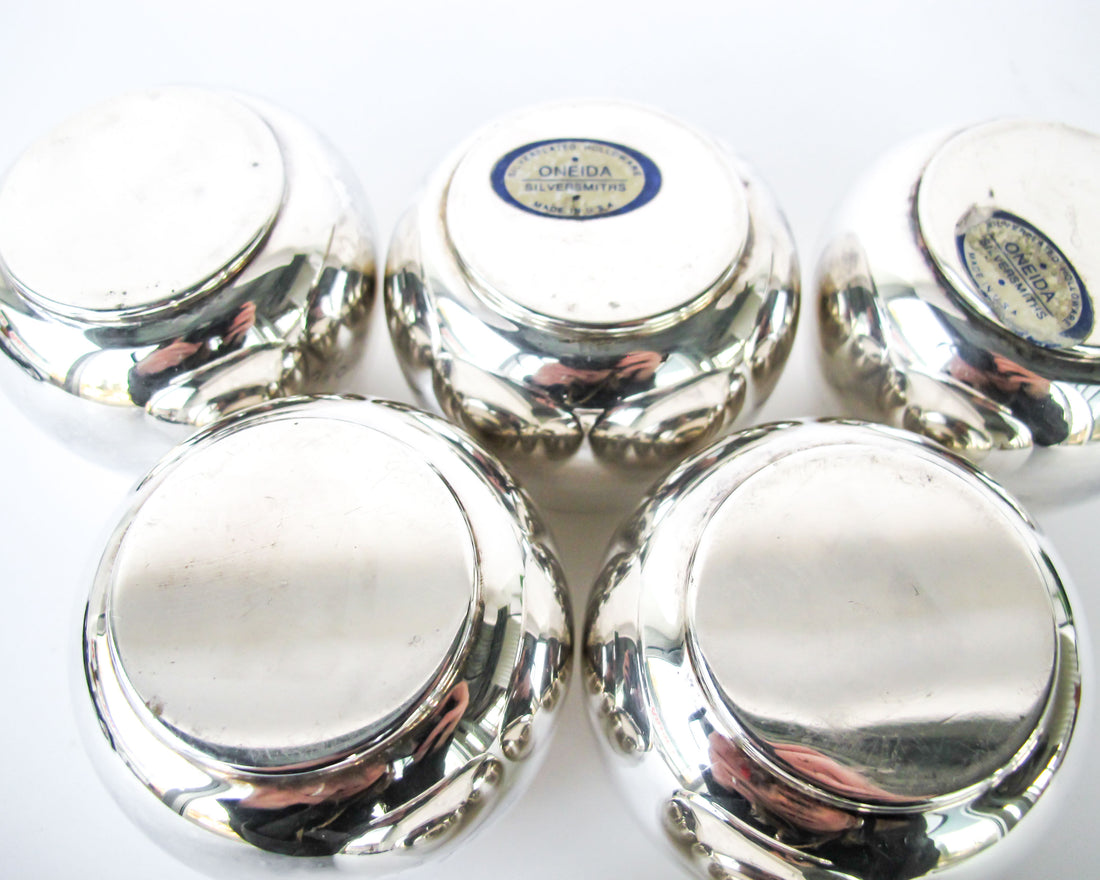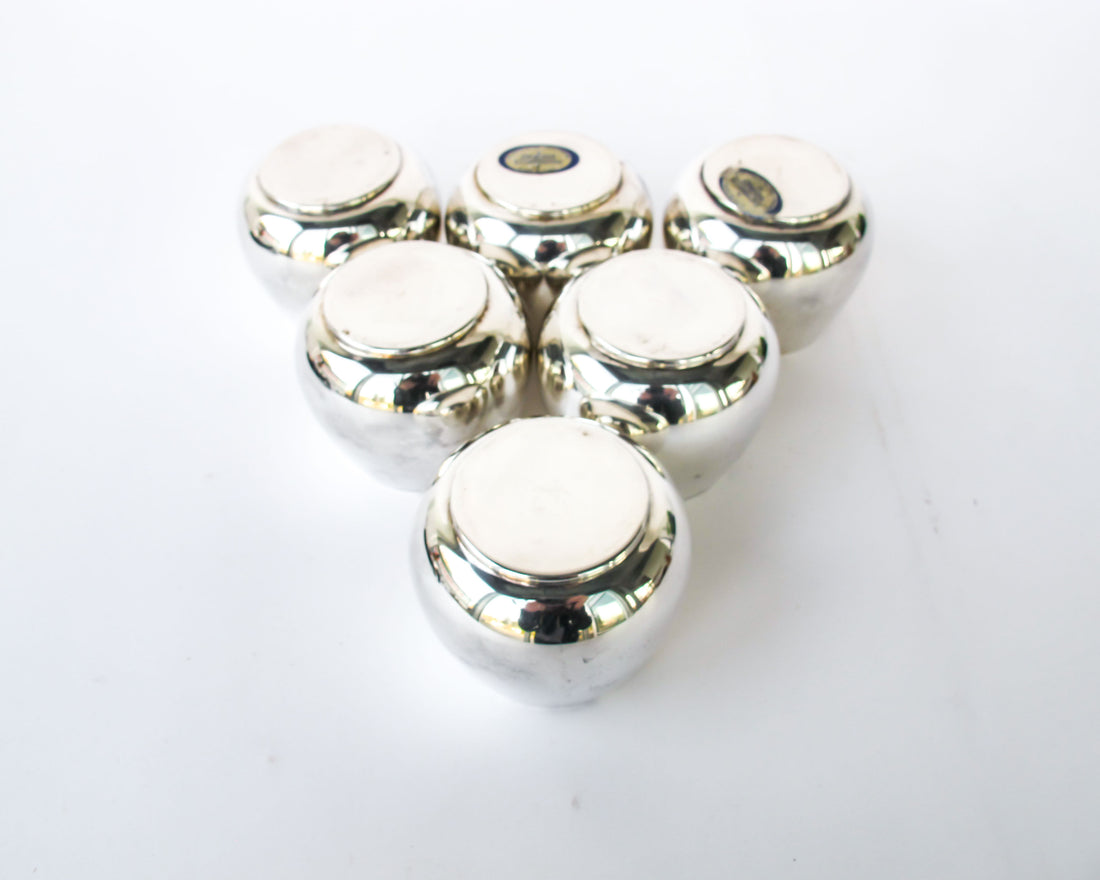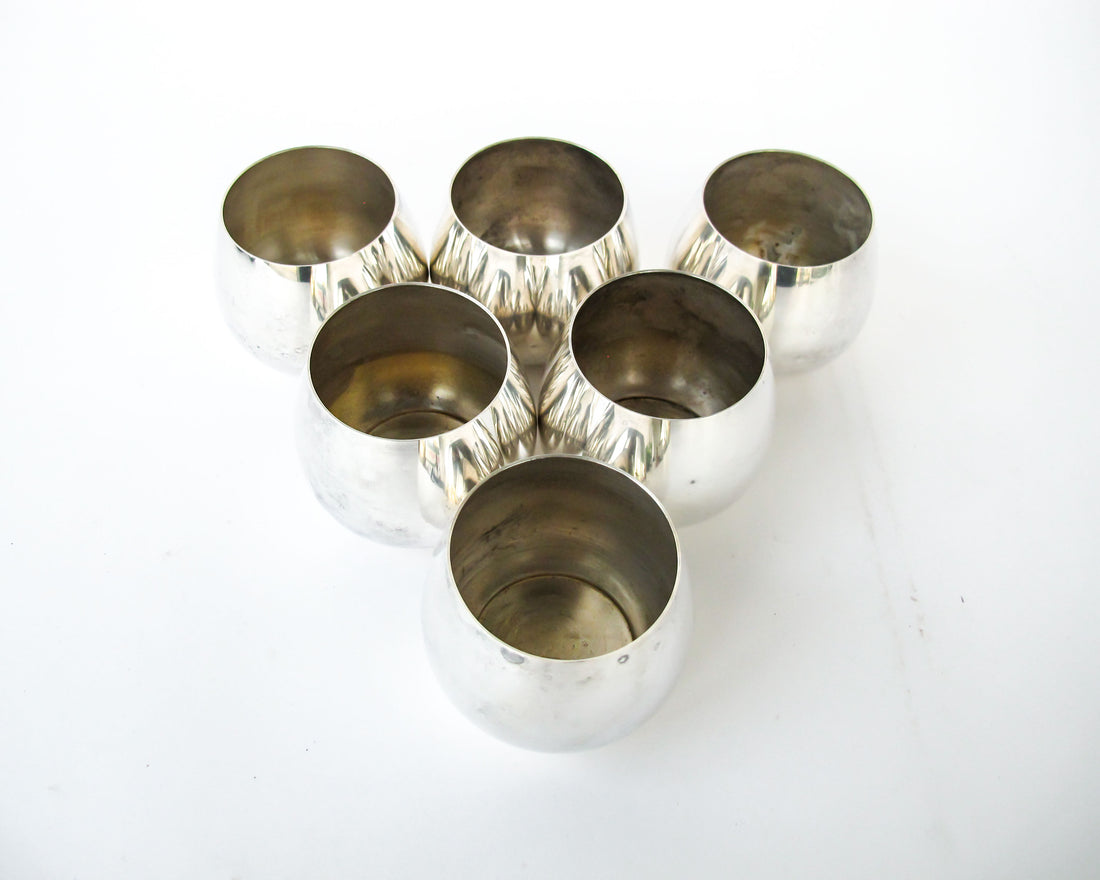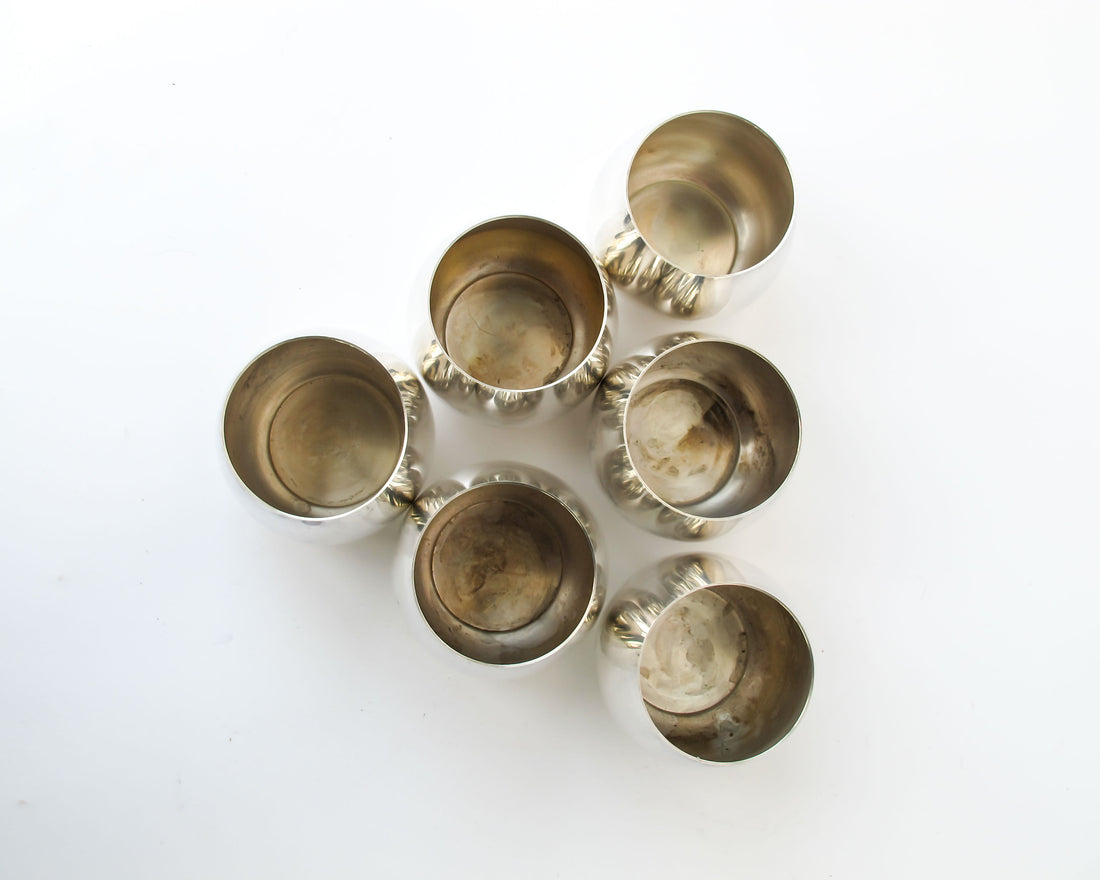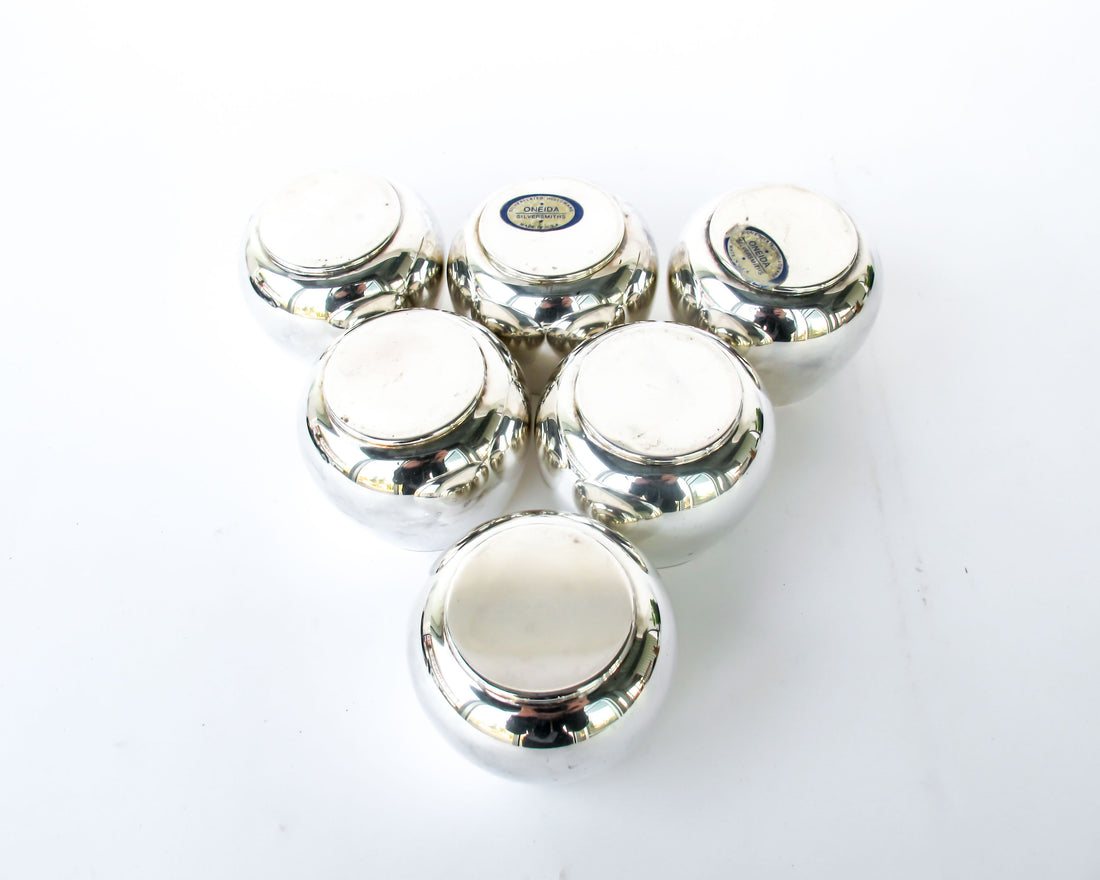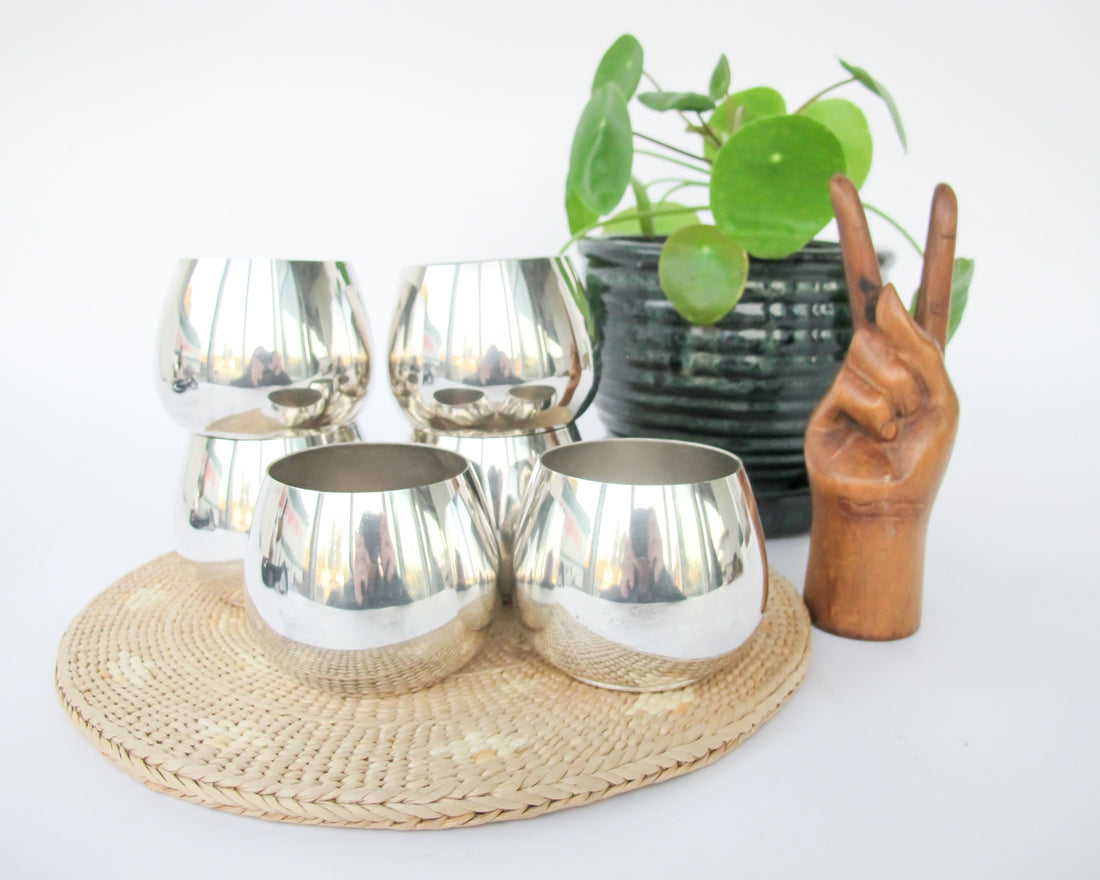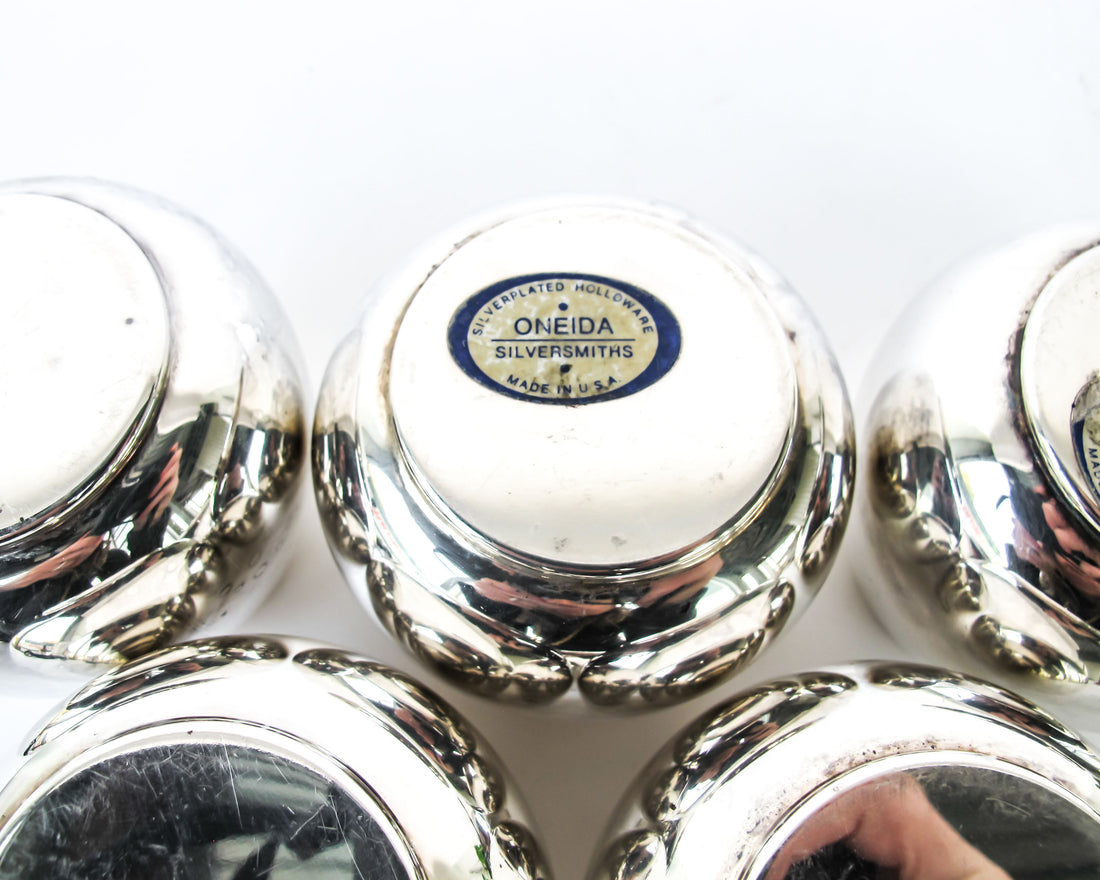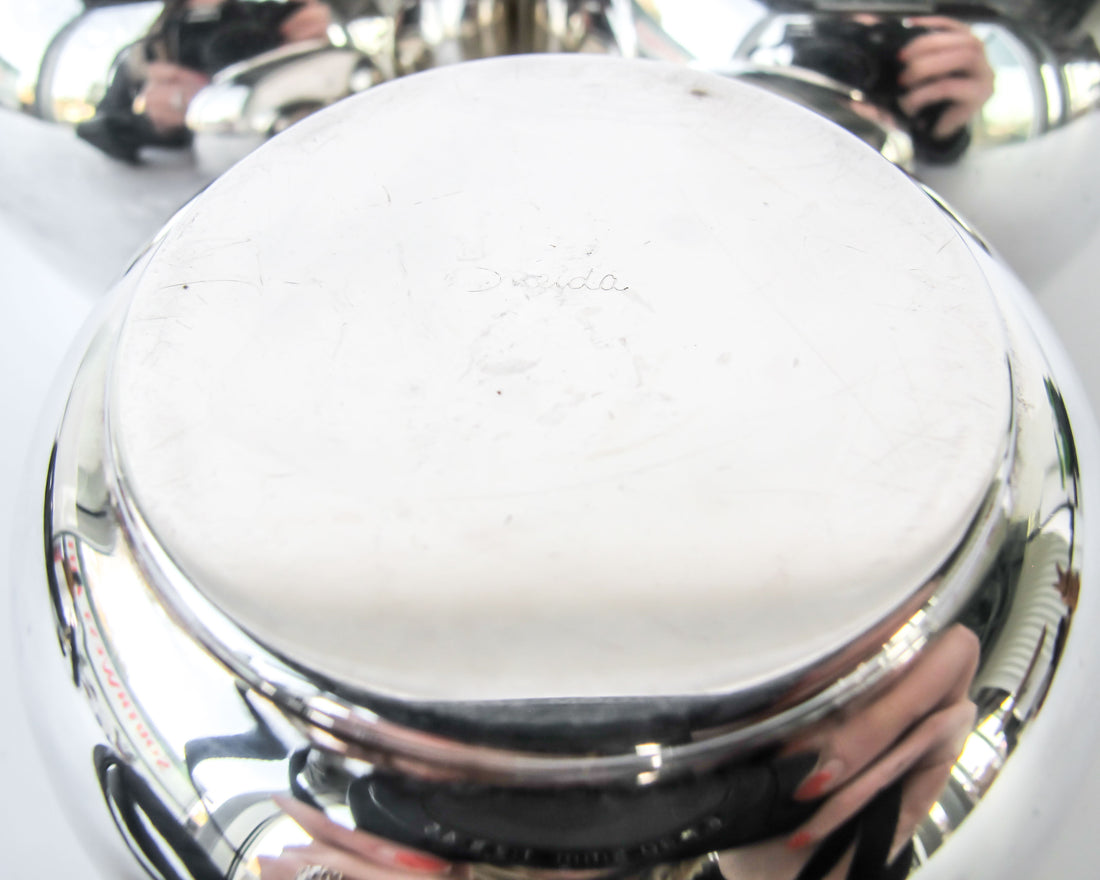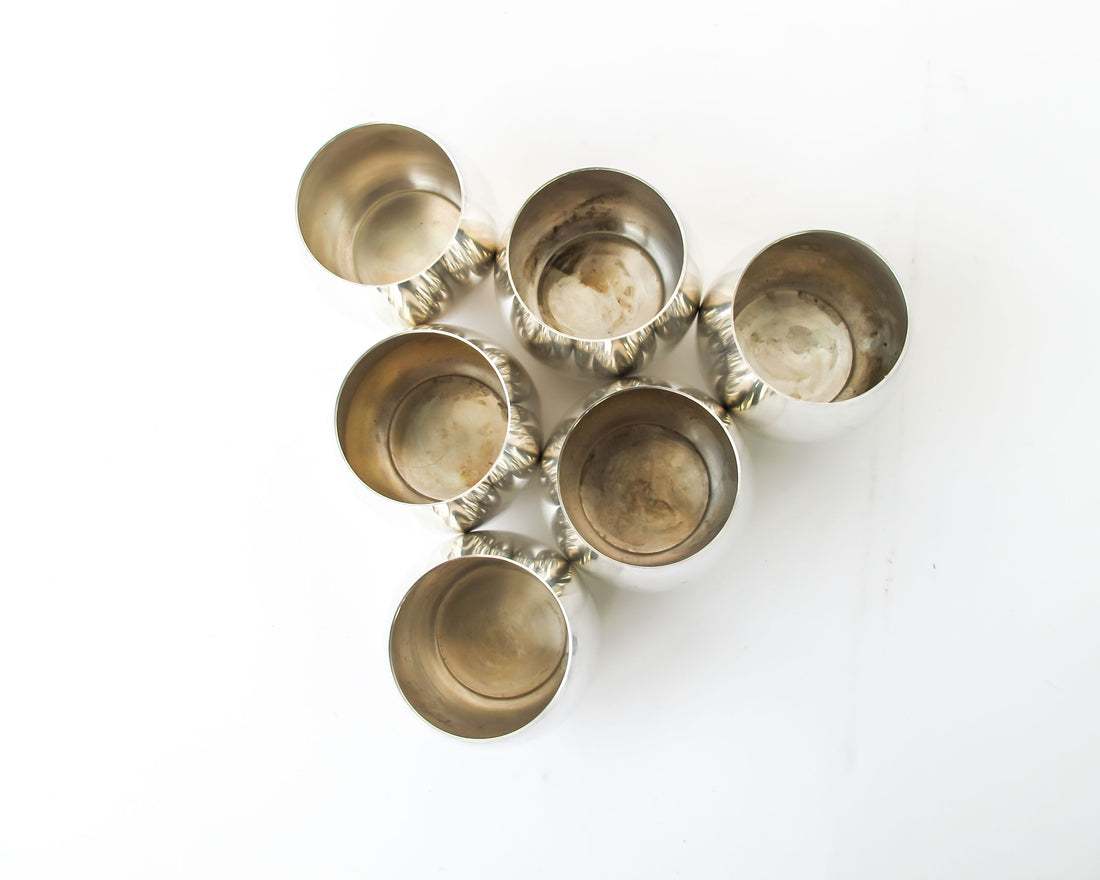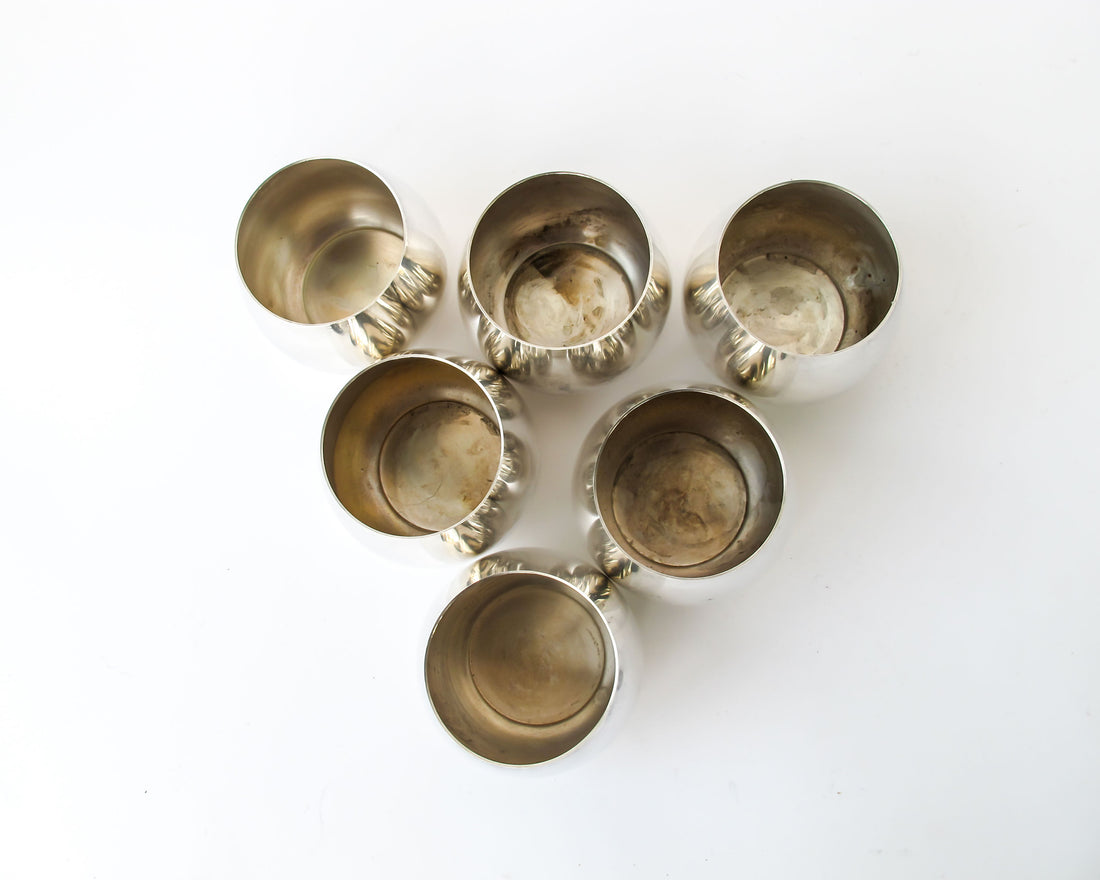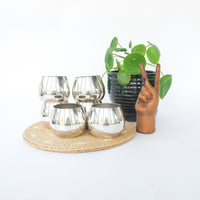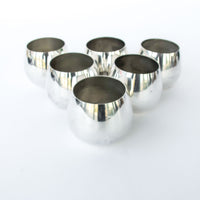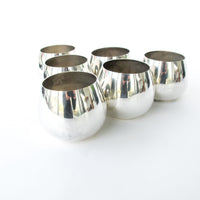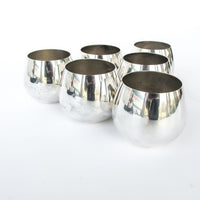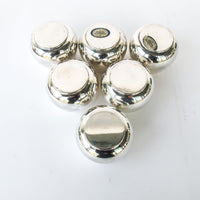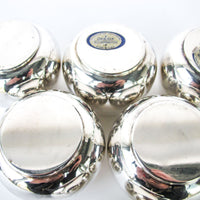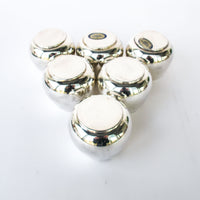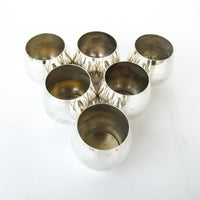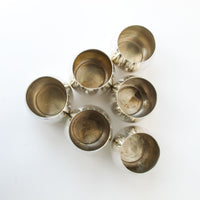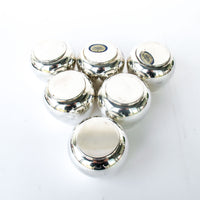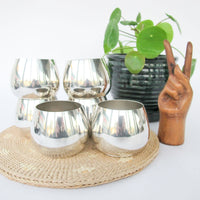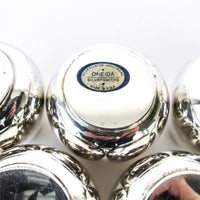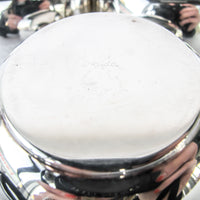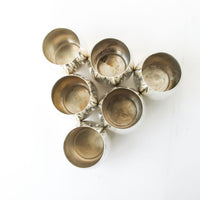 NEW - Set of 6 Sterling Silver Plated Glasses / Candle Holders by Oneida Silversmith
Absolutely stunning (and highly reflective) mid-century silver flashed tumblers. They are perfect for your everyday space to add that silver tone and could even be used to hold tea lights.

Sold as a set of 6. Reflective surface has some minor wear as to be expected with vintage items. Originally made by Oneida Silversmith. 
Each Measures - 2.75" D X 2.25" H