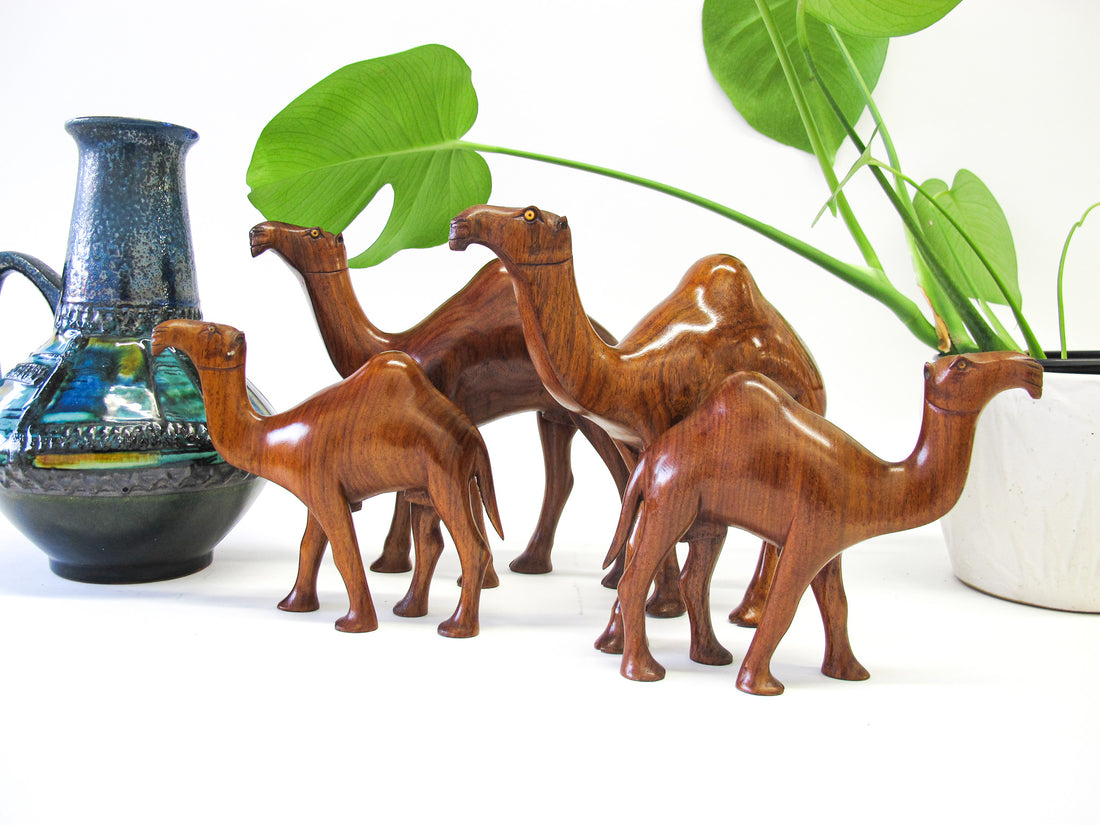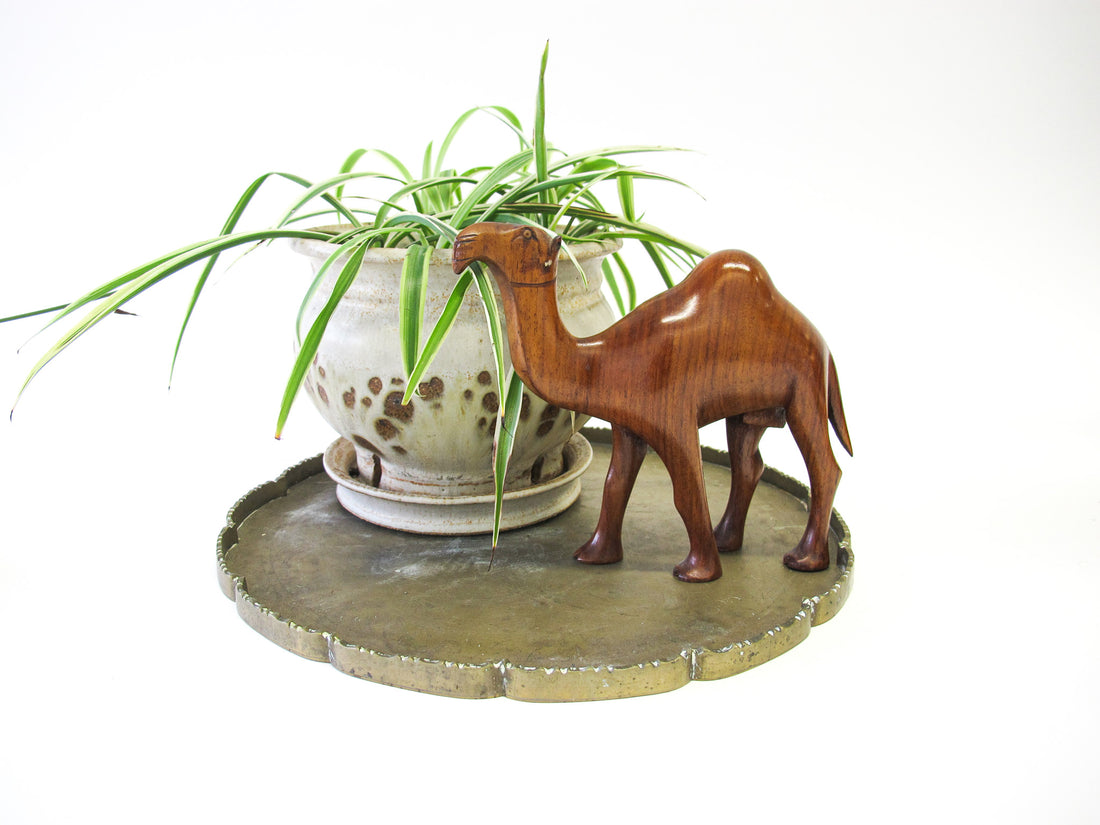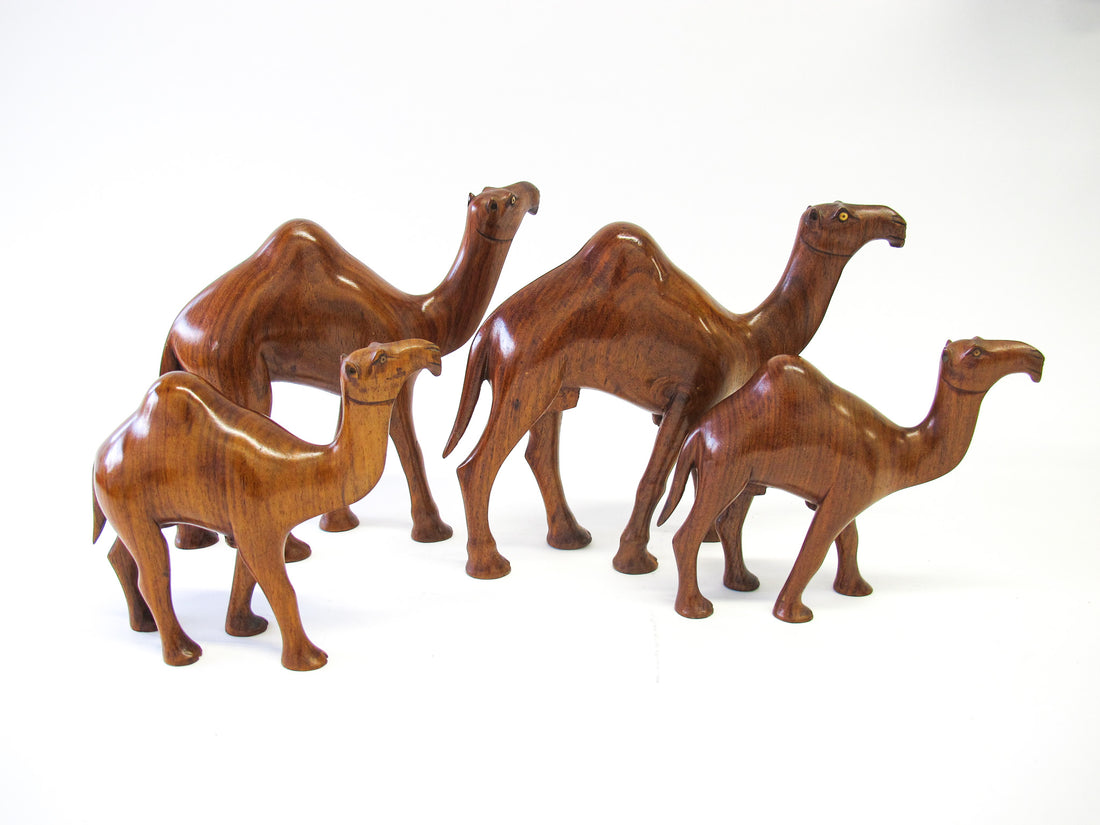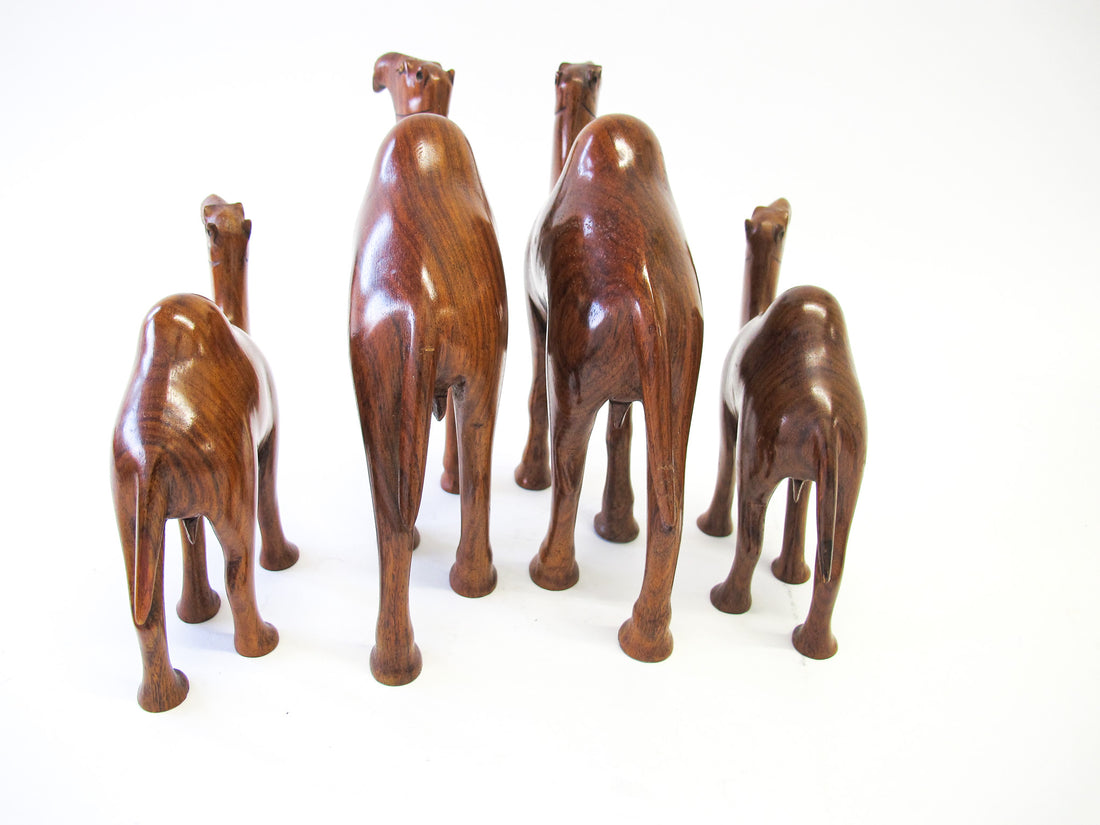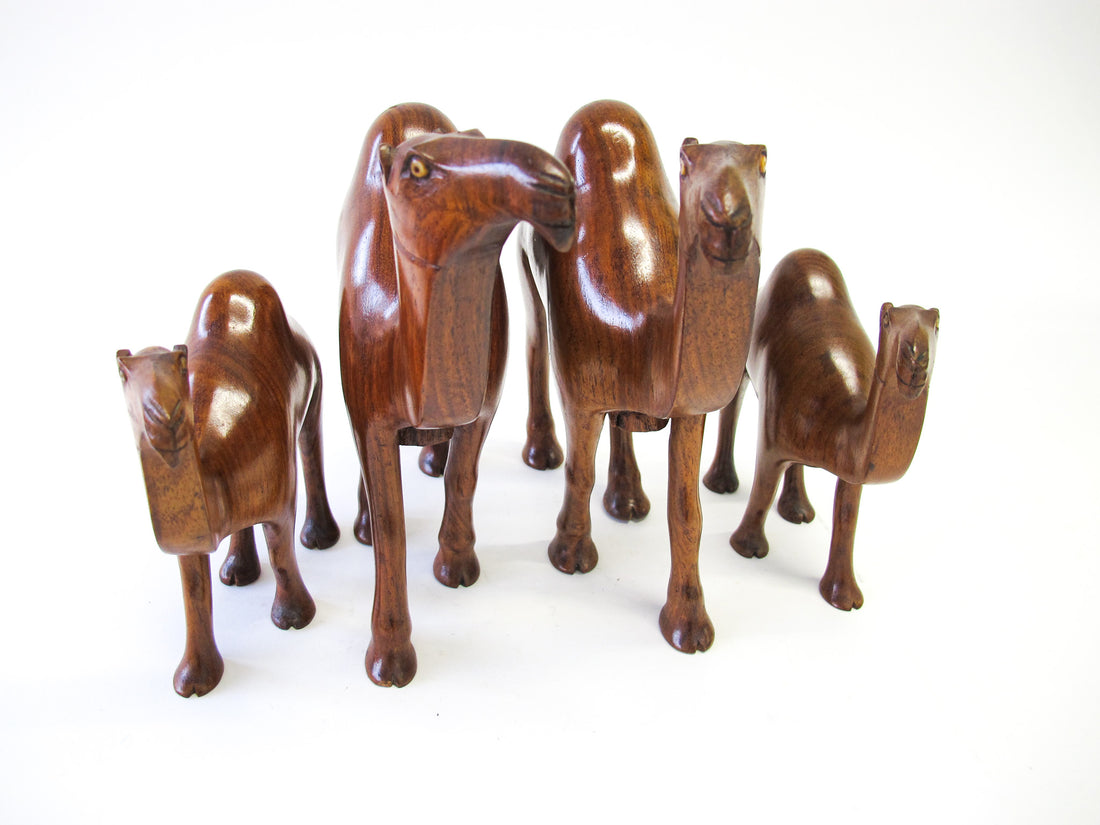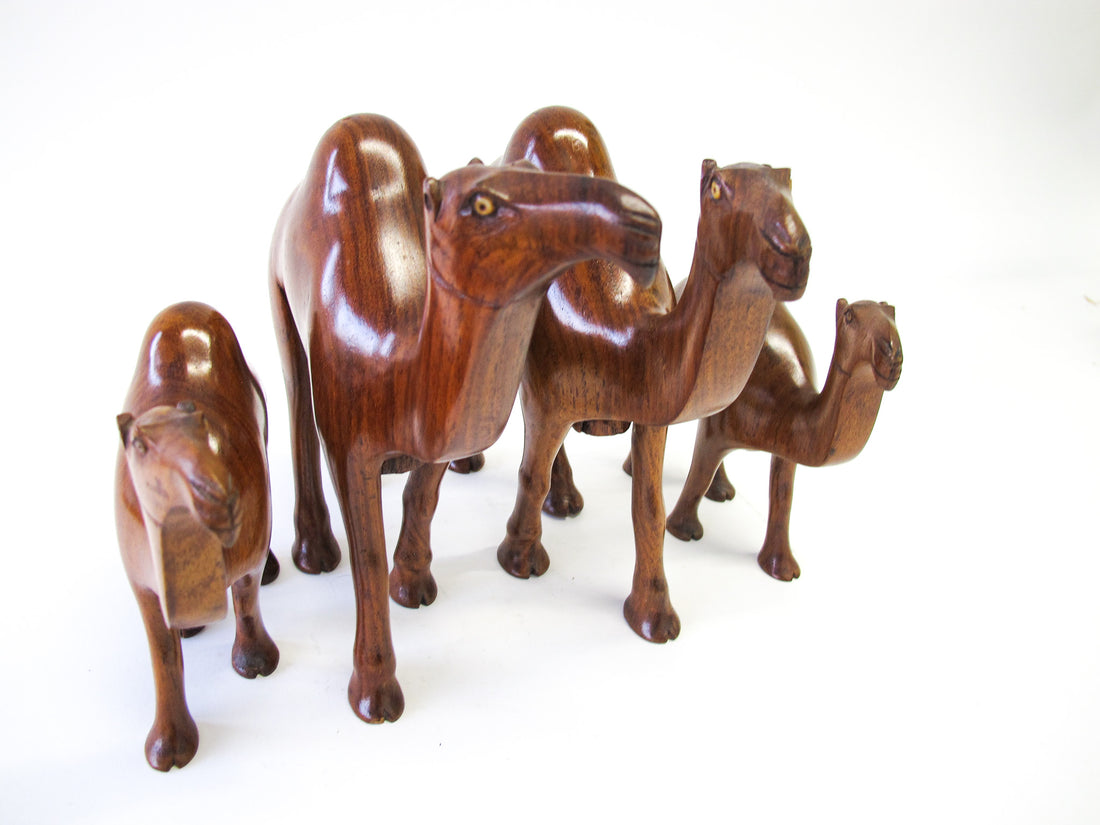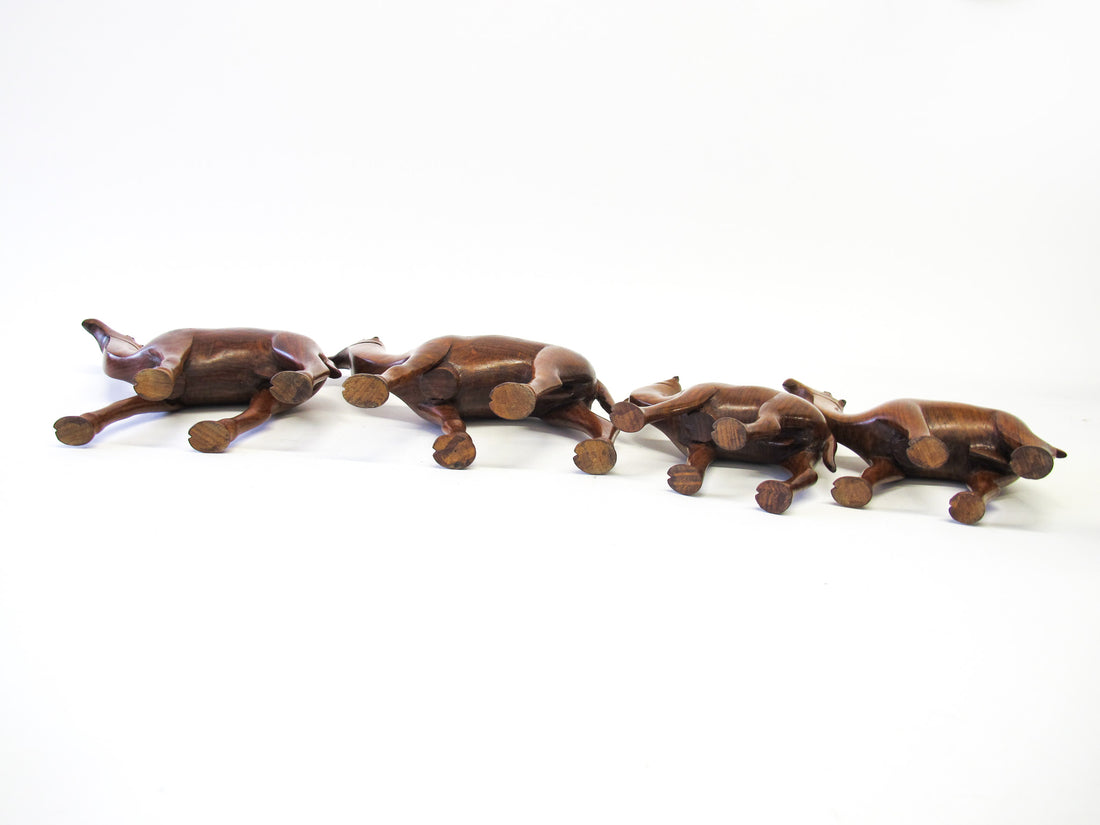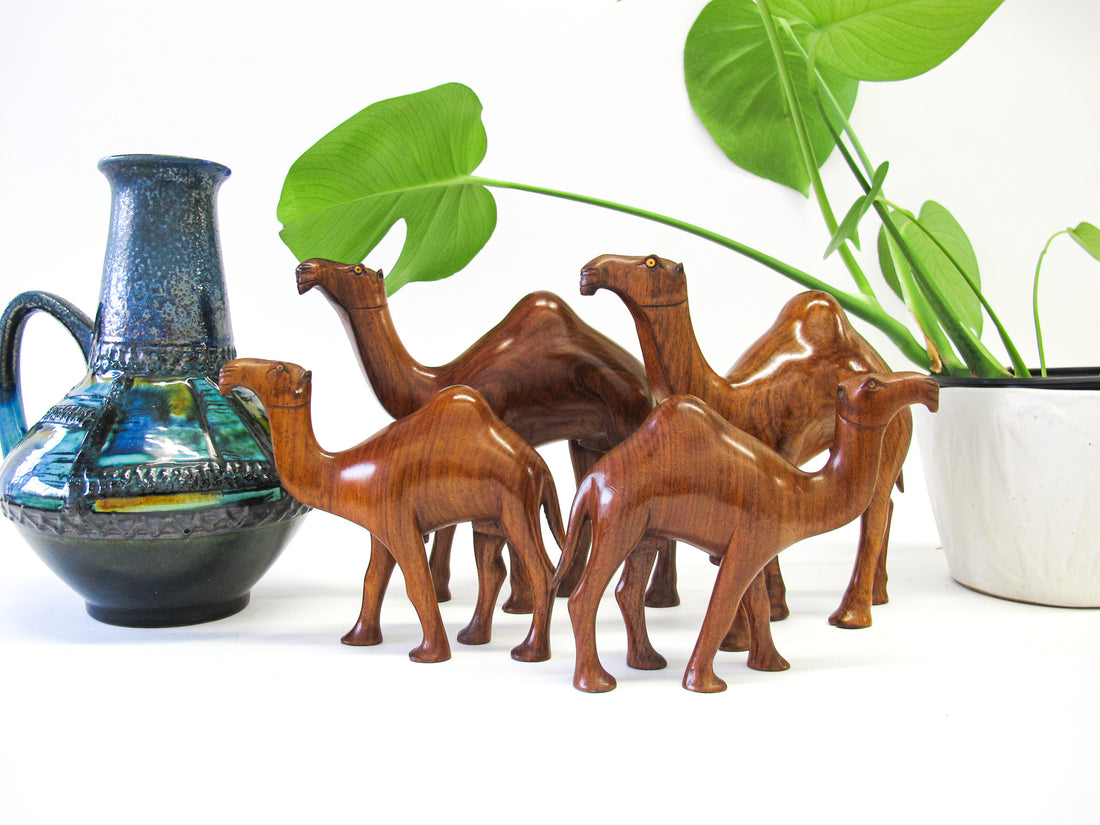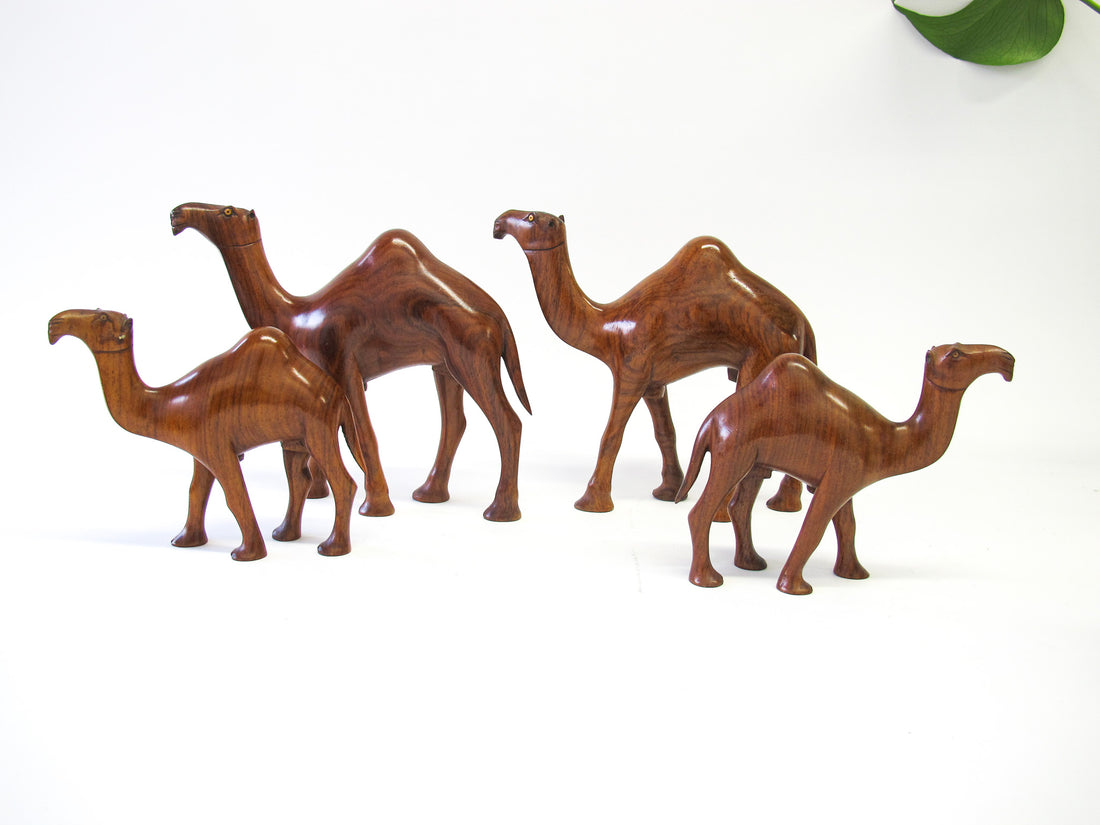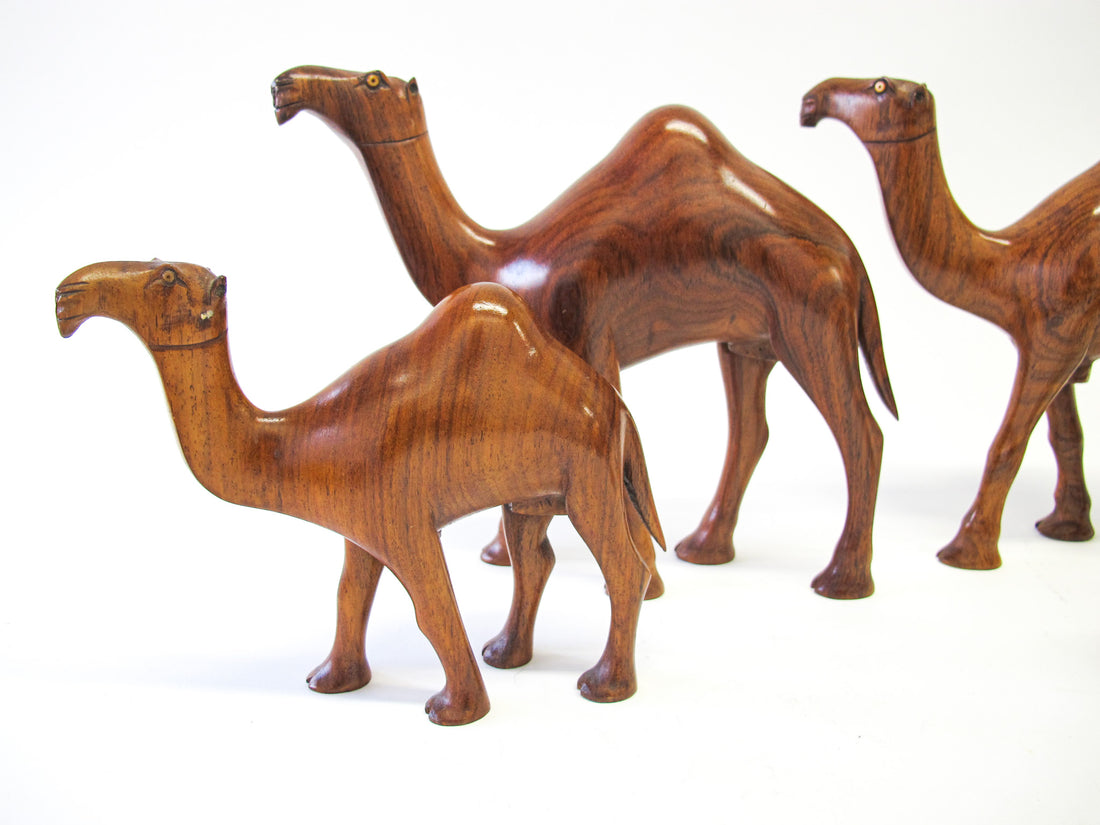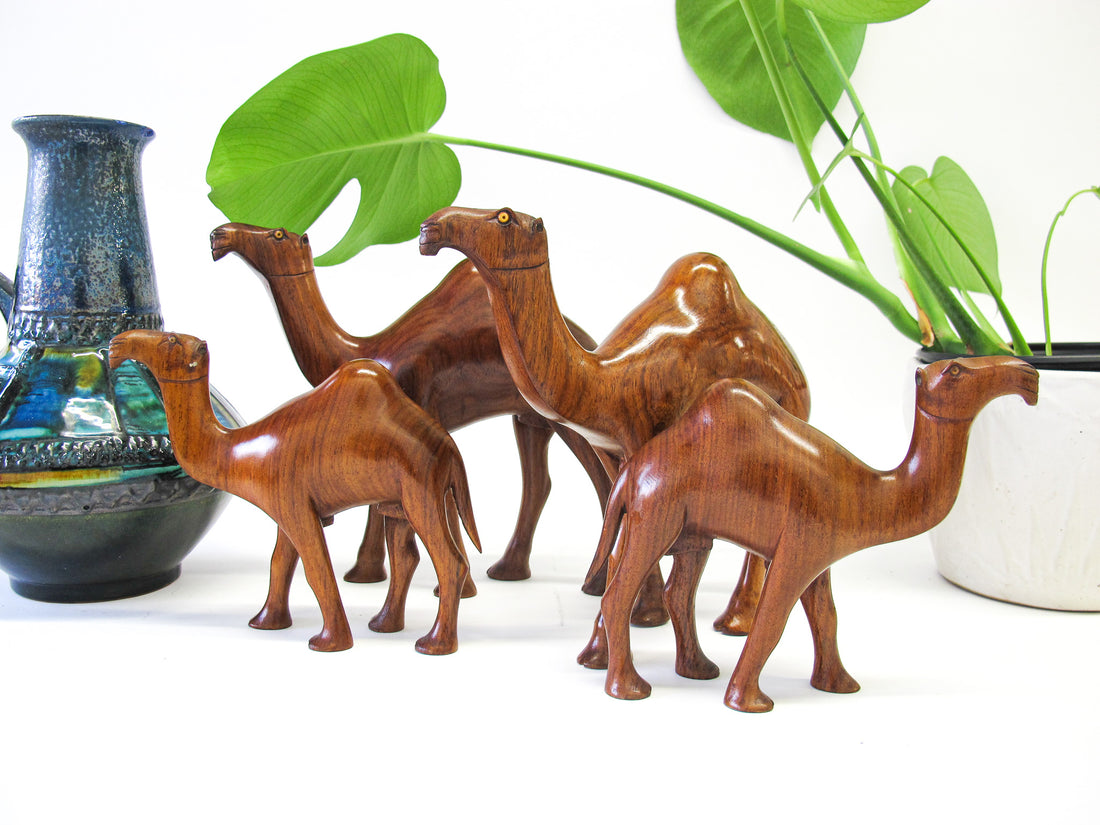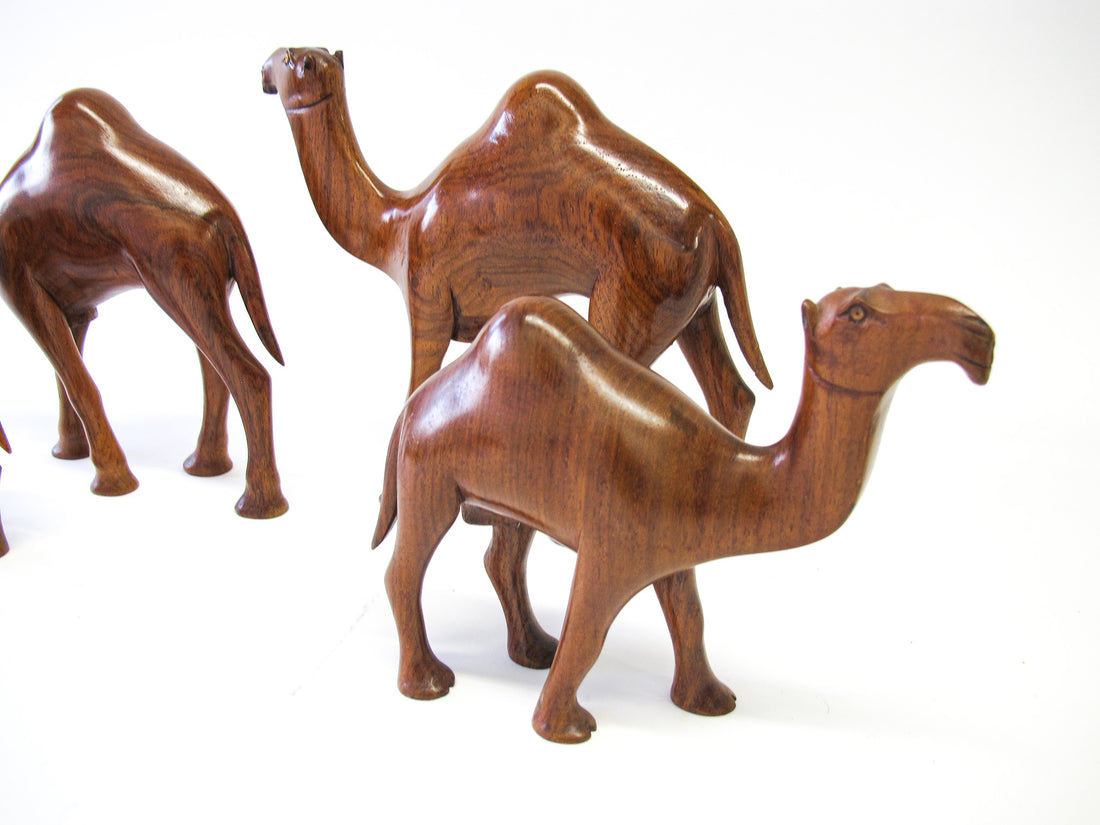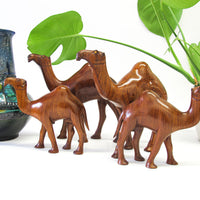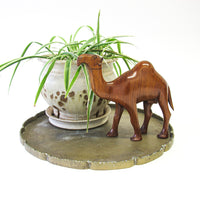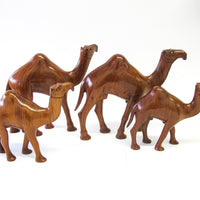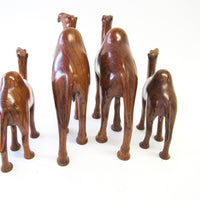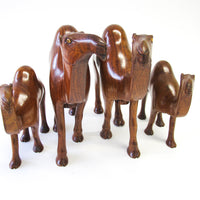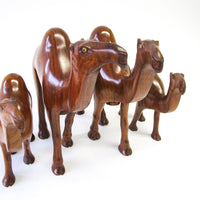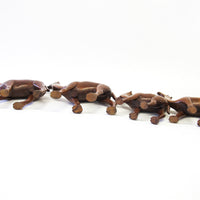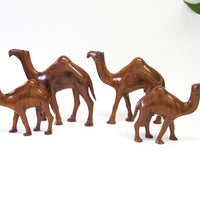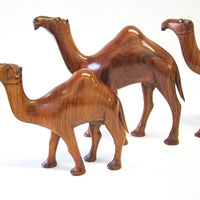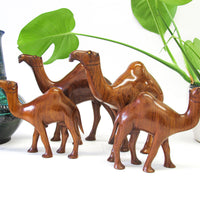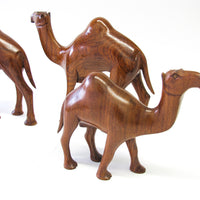 Set of 4 Wood Camels with Bead Eyes
We absolutely can't leave behind any kind of camel art! We personally love collecting brass and wood carved figures. These pieces are quite stunning! They have been completely hand carved out of a solid piece of wood and have a beautiful smooth finish. 
Features bead eyes and a glossy wood finish that really makes the original wood grain "pop!"

These statues would be the cutest on a bookshelf, inspiration in an office, mantel or on any surface that would provide a fun visual etc. We love camels as they are symbol of good luck and represent our constant need to explore the world. In great vintage condition with no harsh blemishes.
Small/Med Camel measures - 1 of 4 - 7"L X 2"W X 6 1/8" T
Smallest Camel measures - 7"L X 2" W X 6"T
Largest Camels measure - 10"L X 2.5"W X 8.5"T