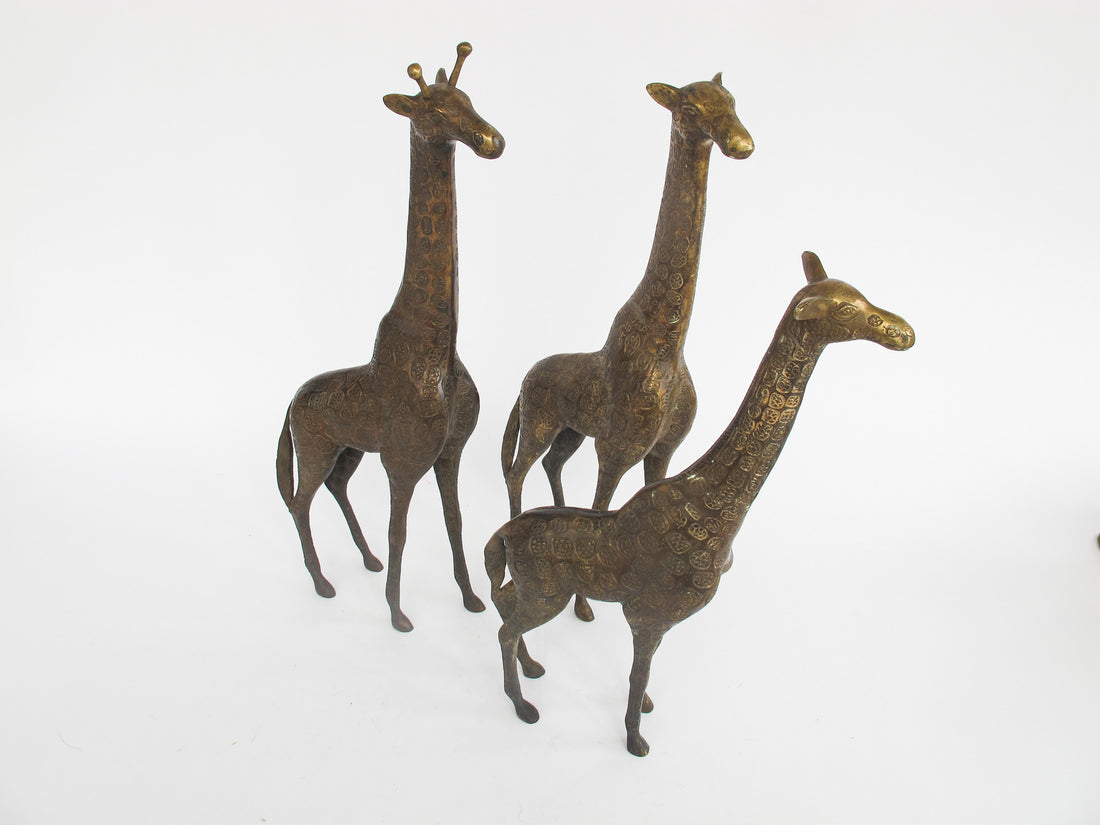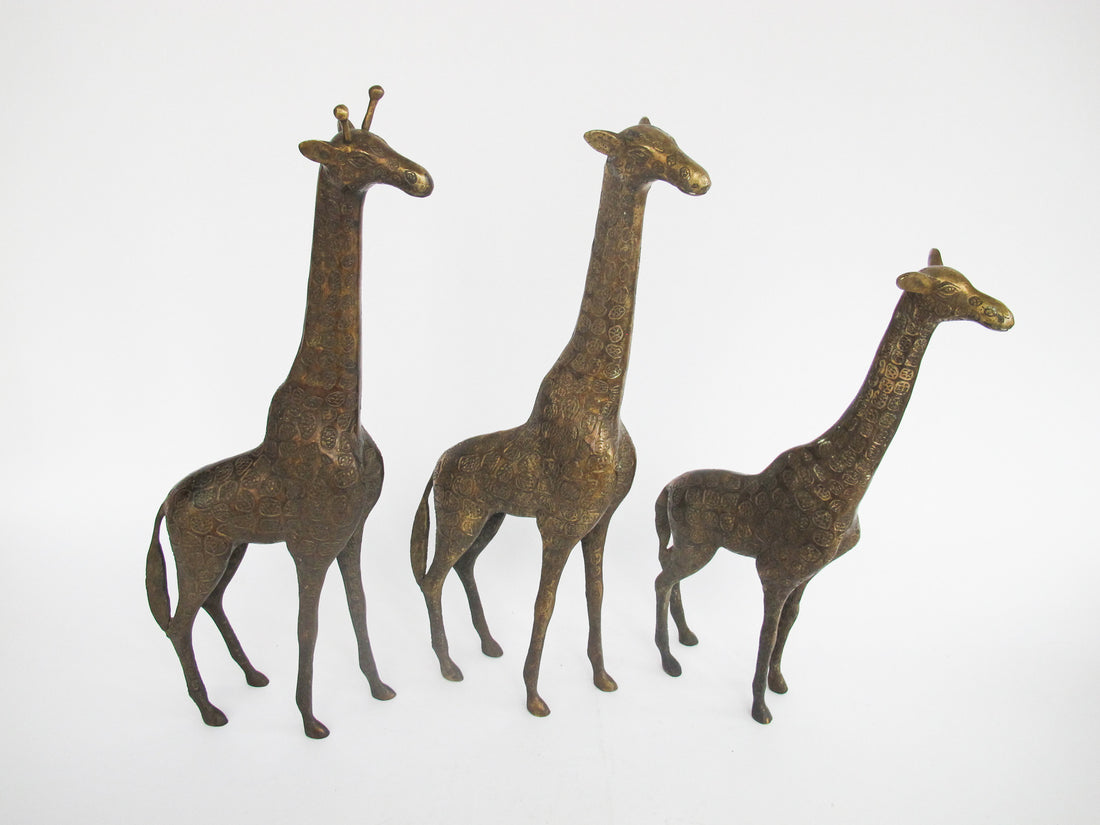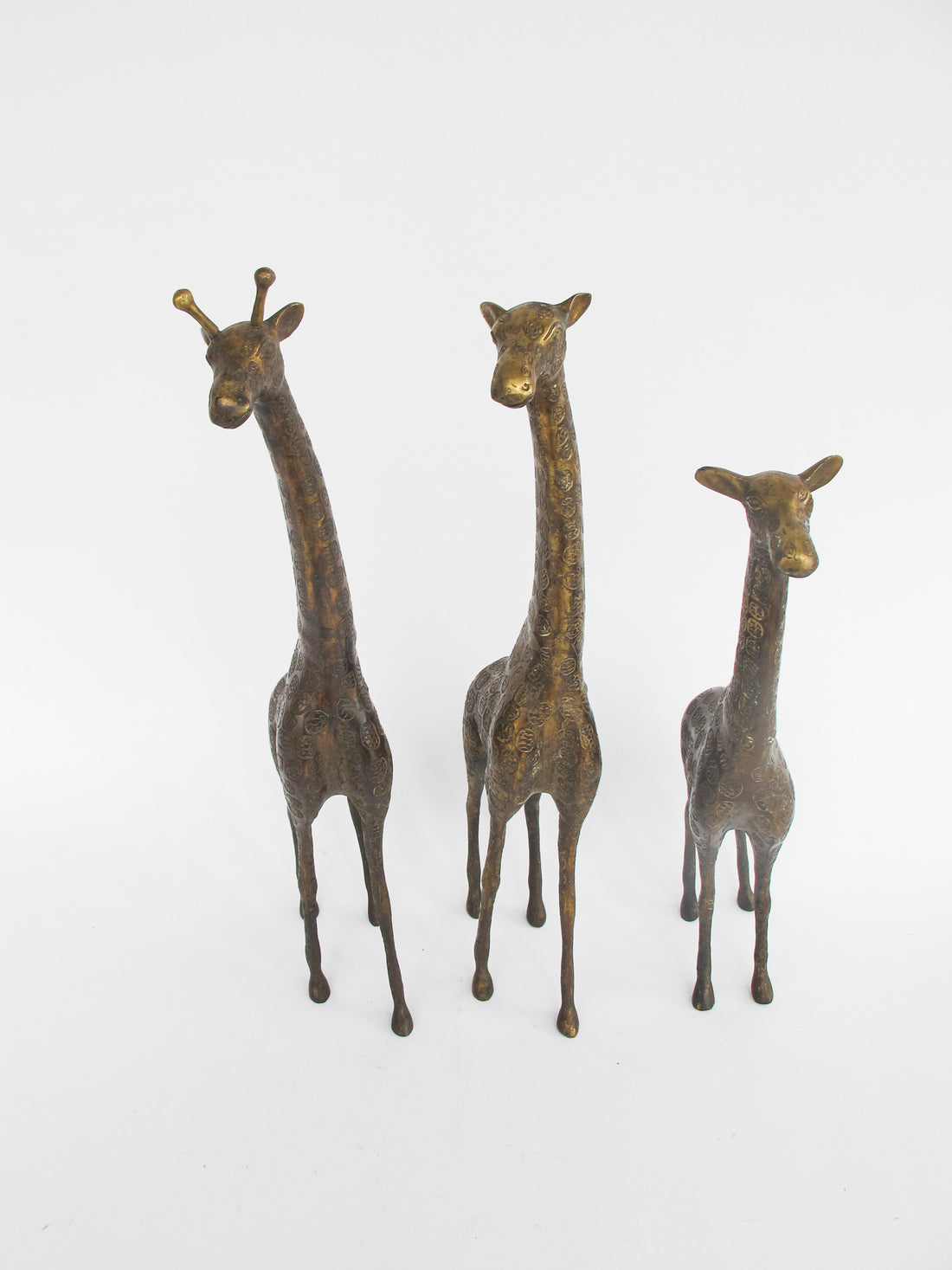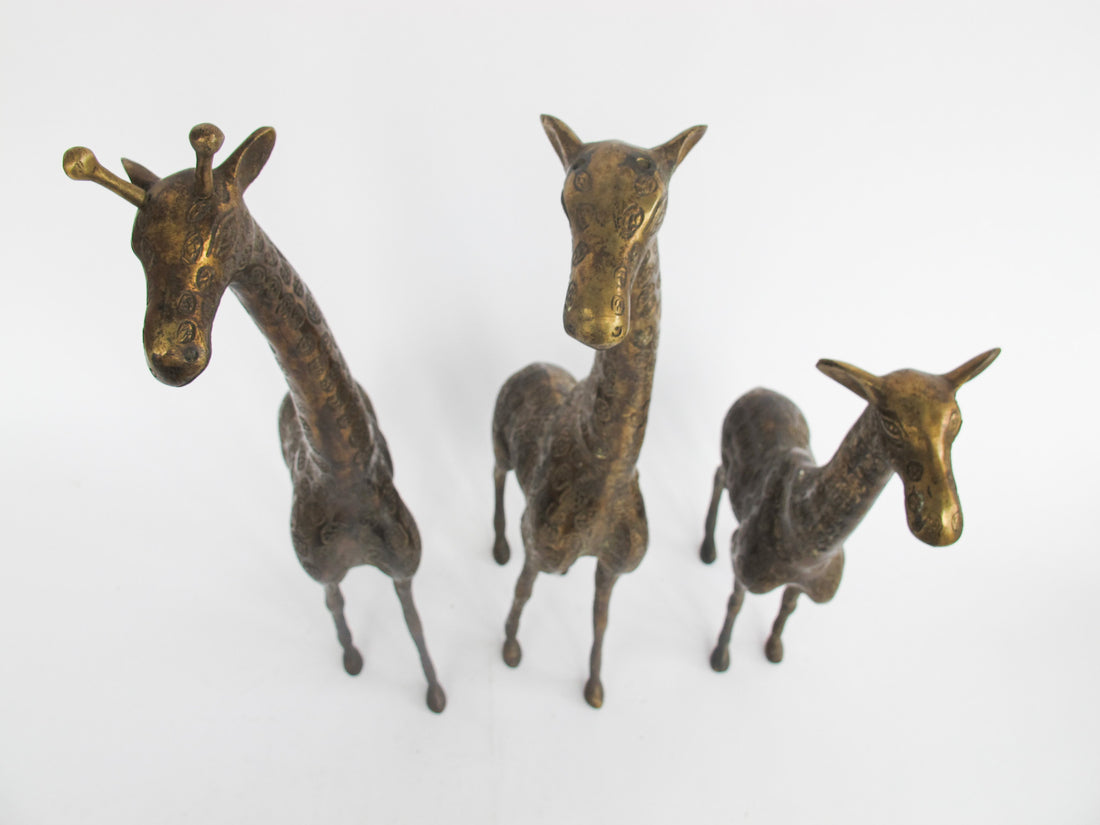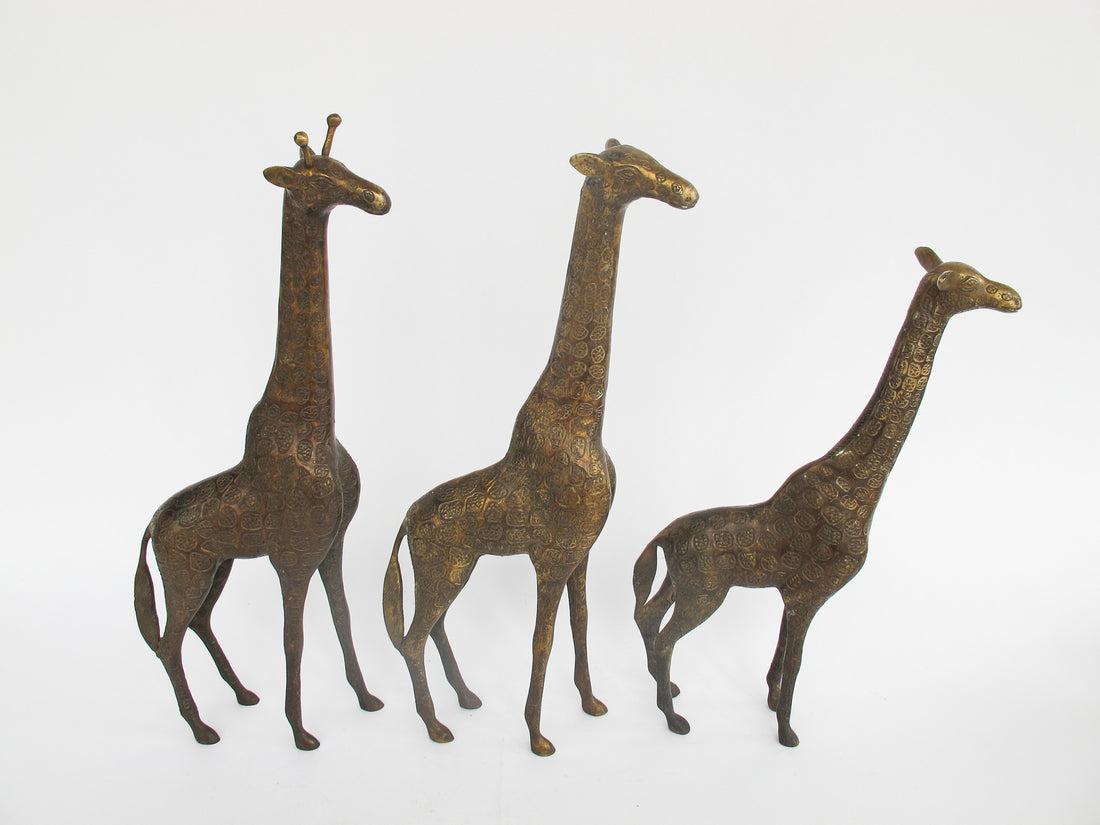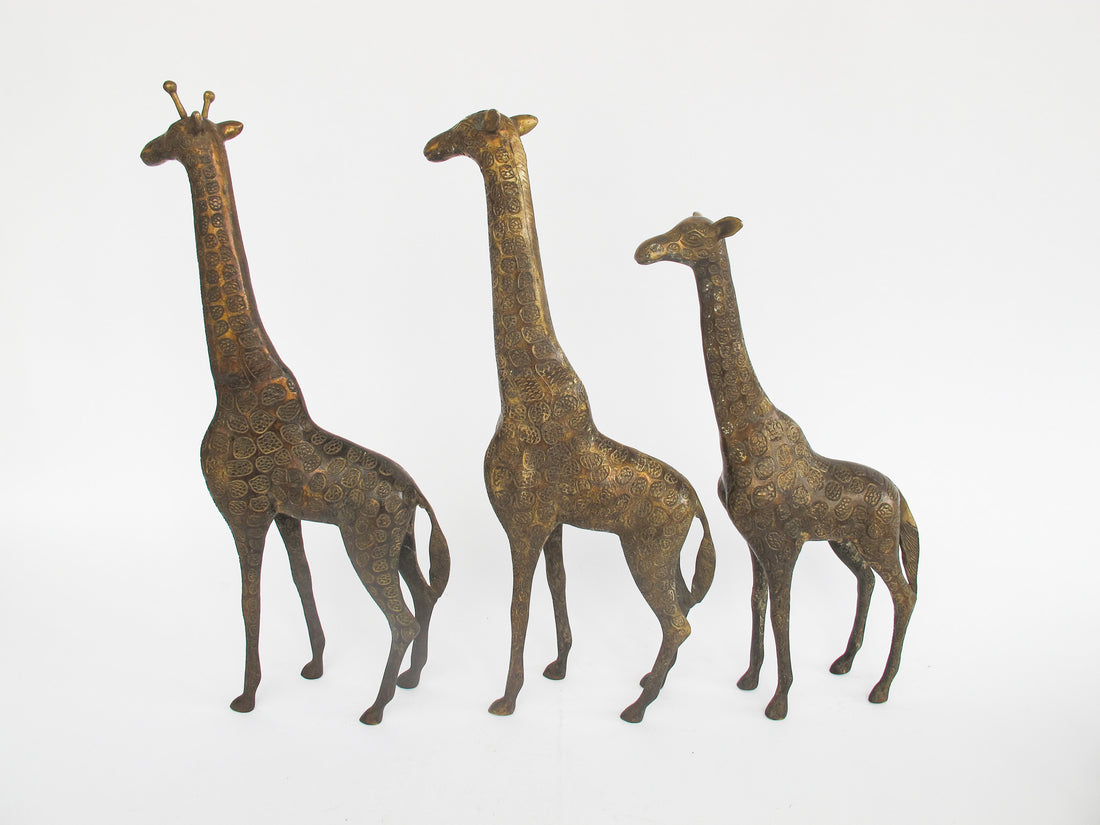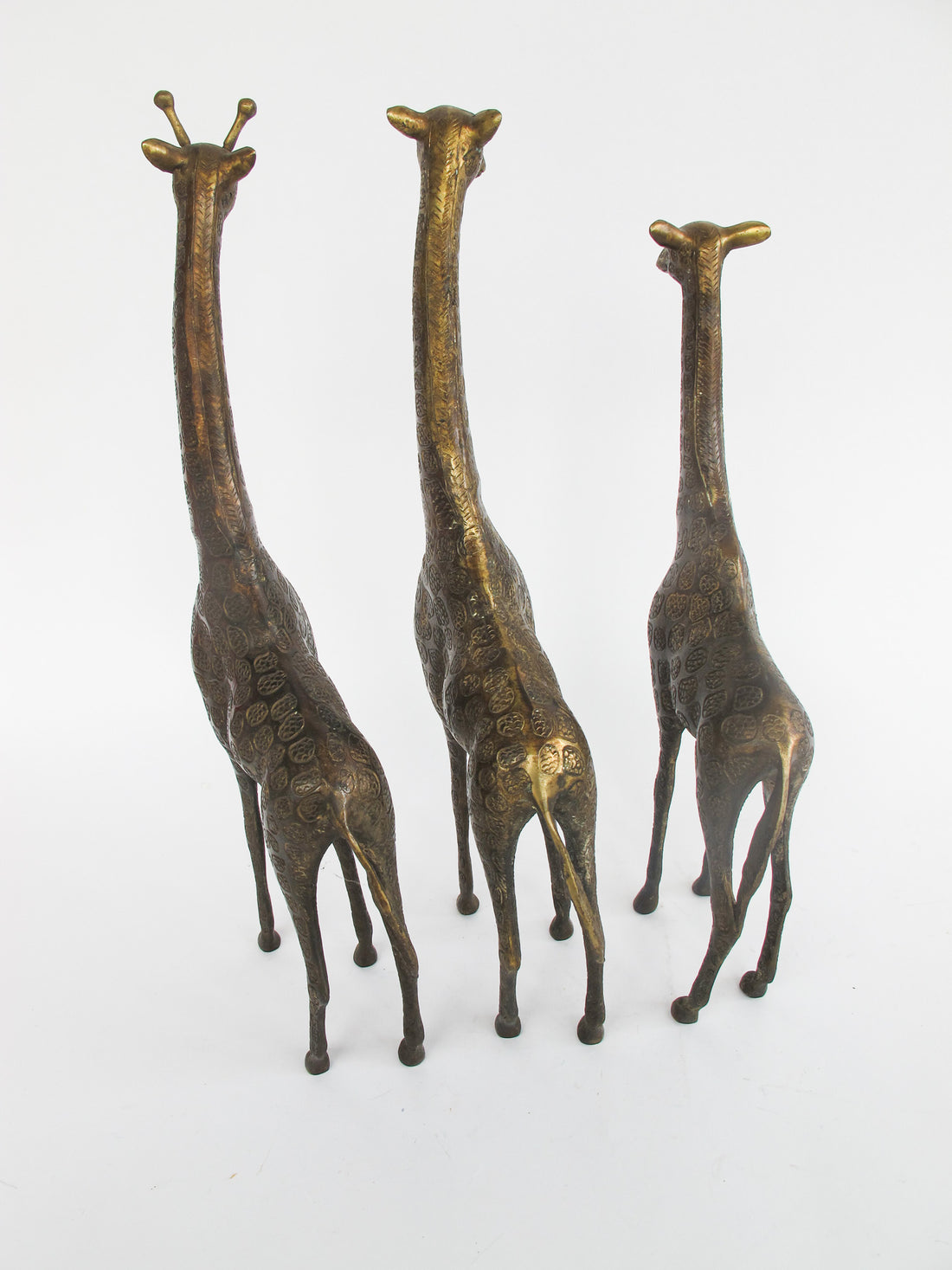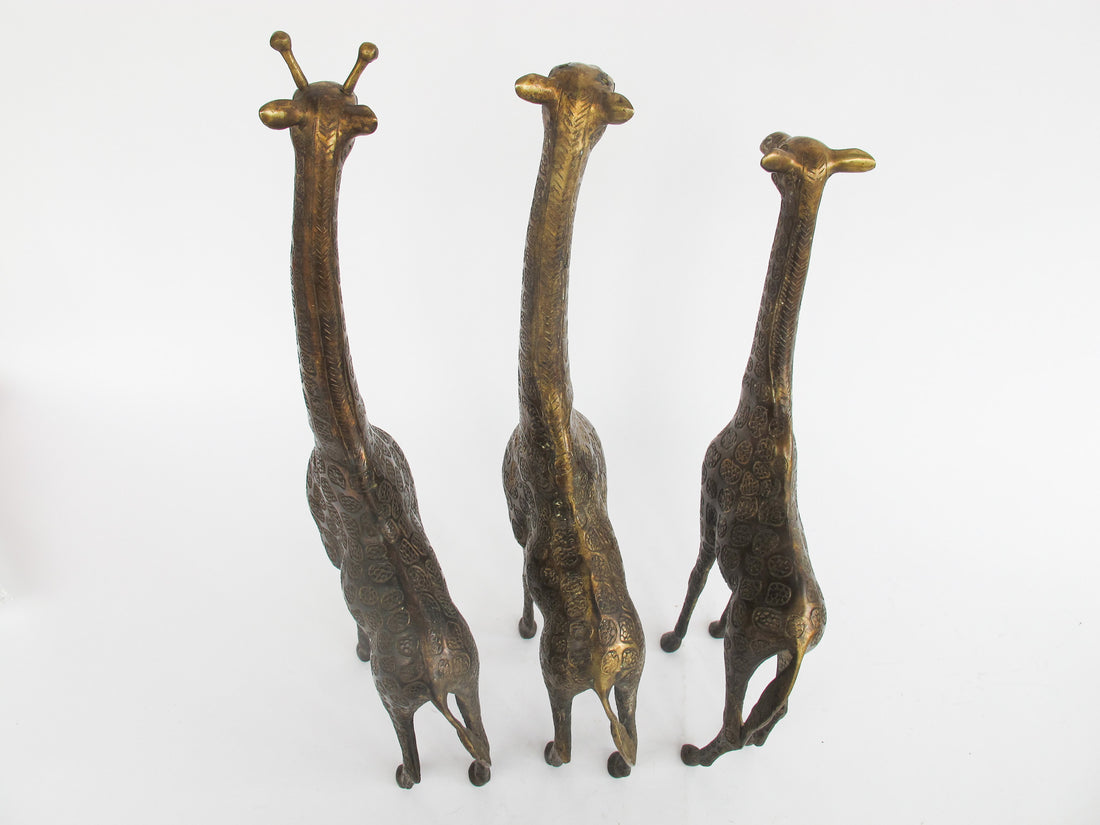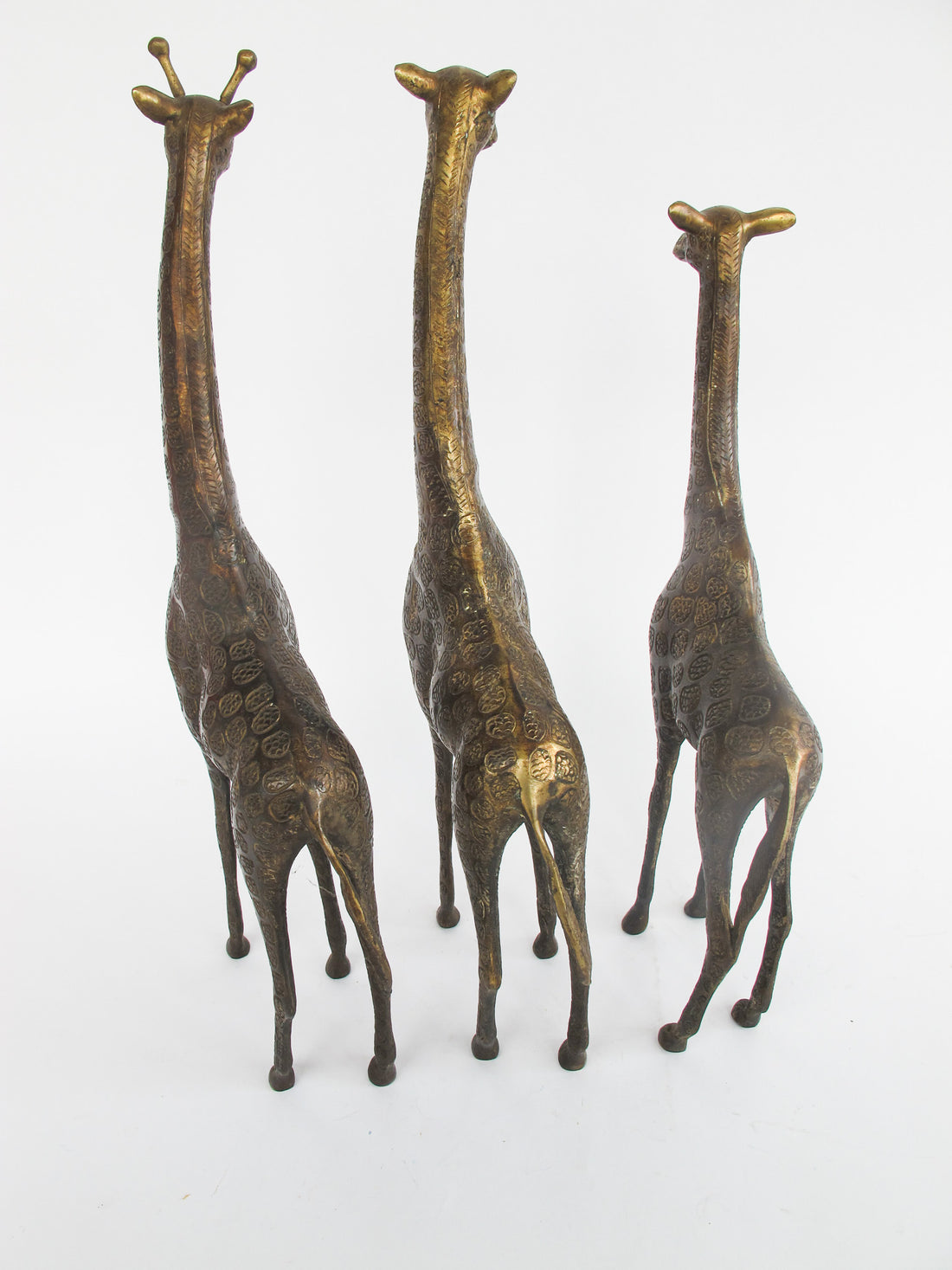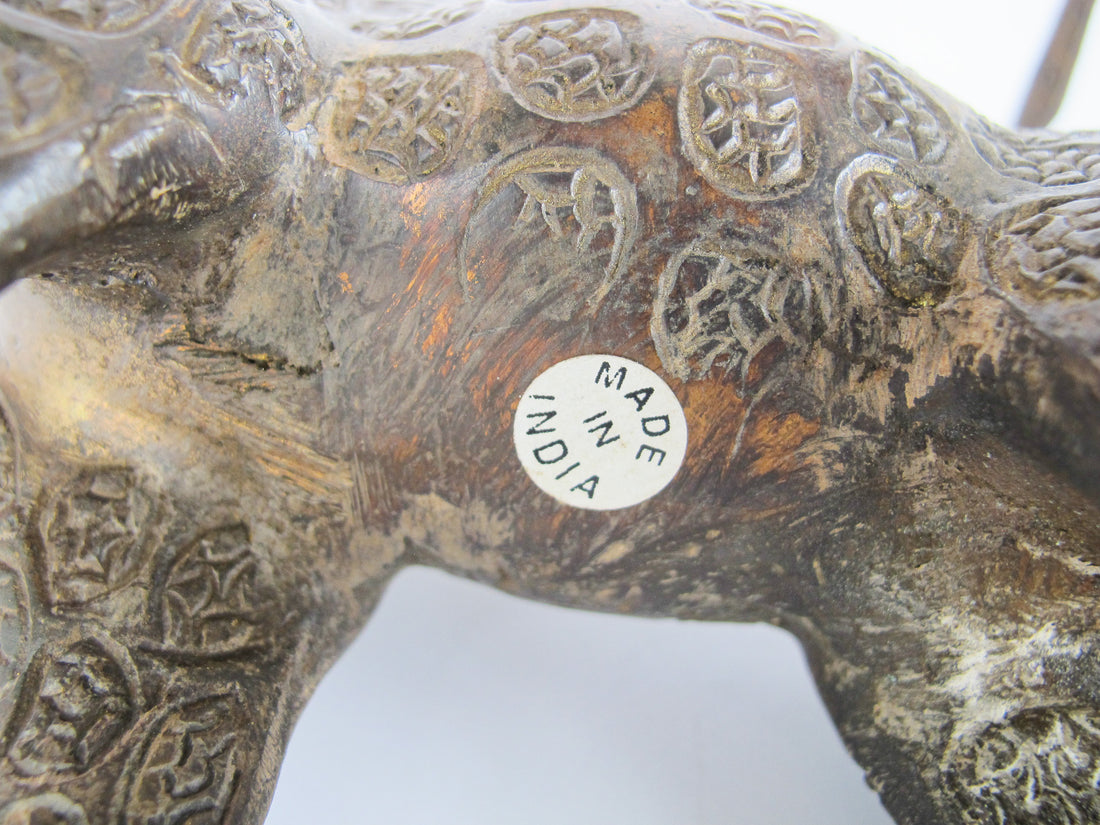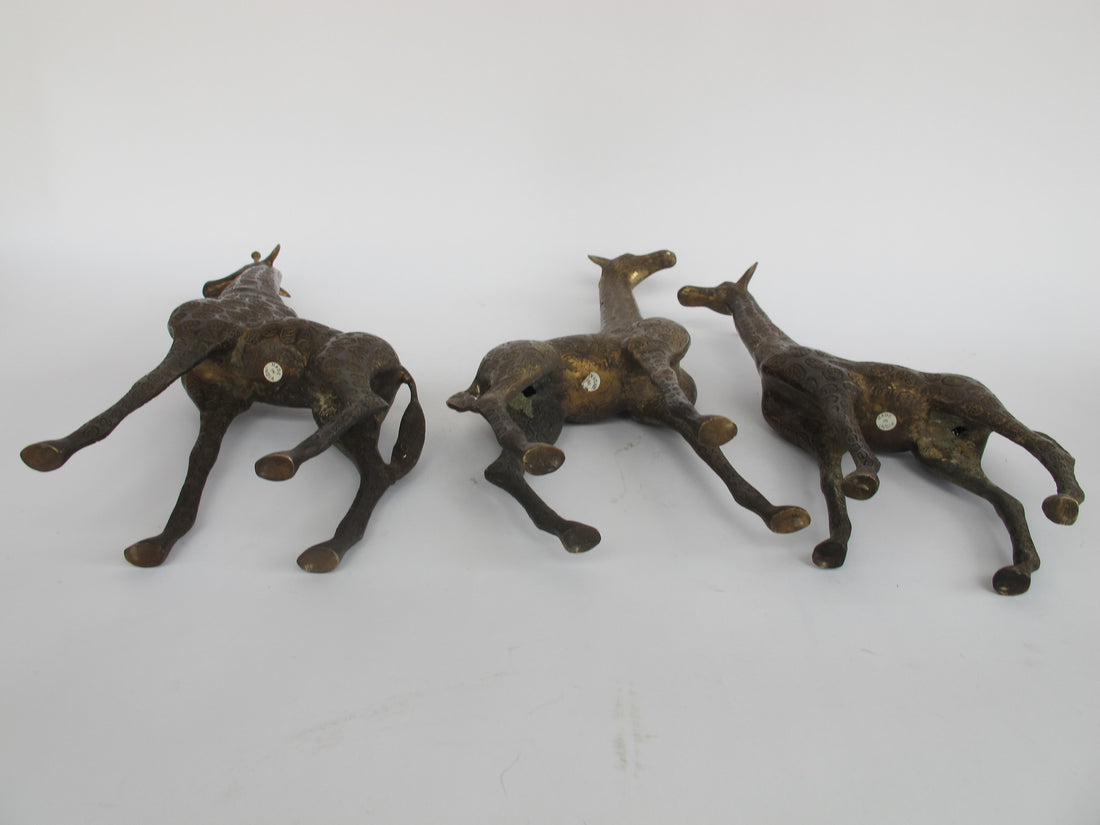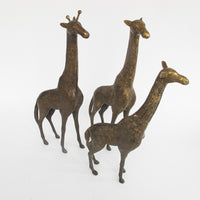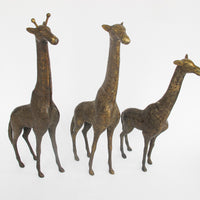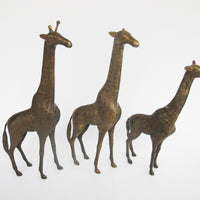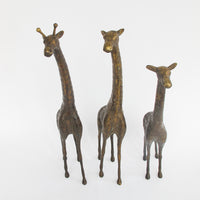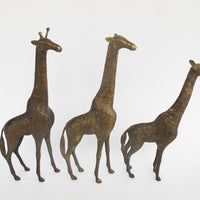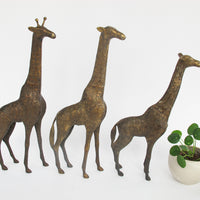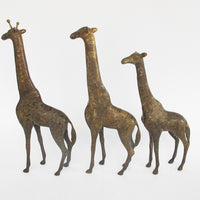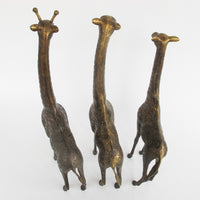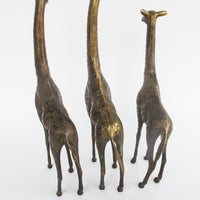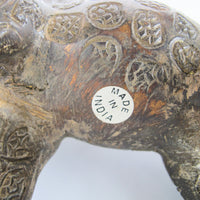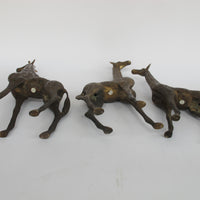 Amazing set of 3, large solid brass giraffe figures!
We love the look of aged brass metal and it really shows off the detail on this set of cast brass giraffes. Each stands on its own feet and vary in height and stance. One giraffee is missing its little ossicones that originally screwed into the head. This doesn't take away from the character of this set. 
Brass is a warm, golden-colored metal that adds an element of elegance and sophistication to any space. A brass figure can elevate the overall look and feel of a room, making it feel more luxurious and stylish.
Would be great on any shelf staged with indoor plants. These items make for a fun visual moment and suprise anywhere in the house! These are quite large and hefty in weight. 
Largest Measures - 17 7/8" H x 2.5" W x 9.5" L 
Middle Measures - 18.75" H x 2.5" W x 8.5" L
Smallest measures - 15.5" H x 2" W x 10.5" L