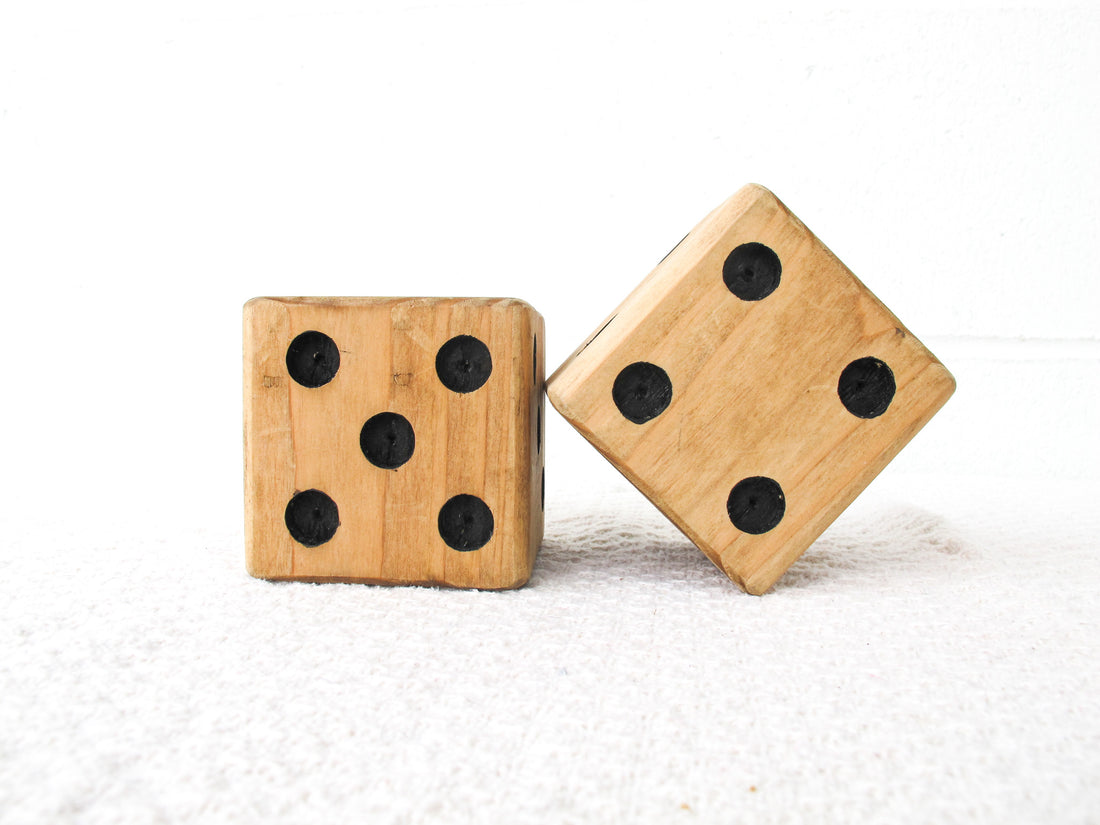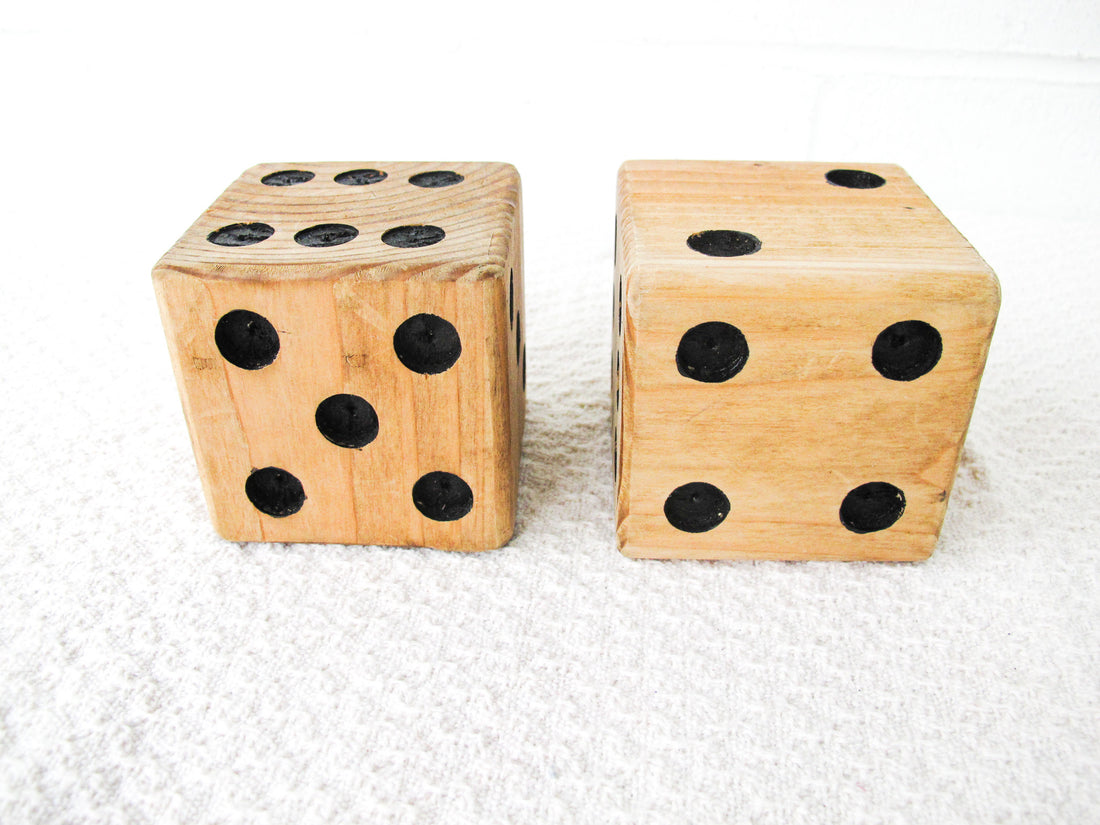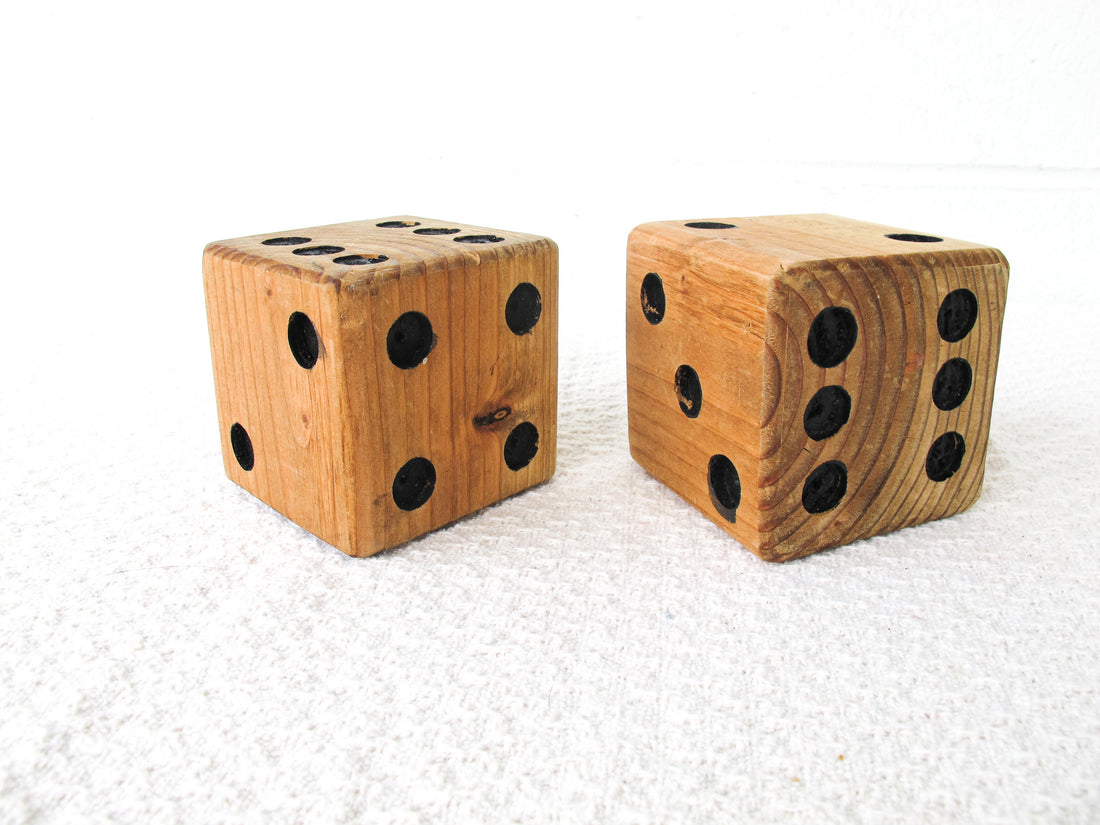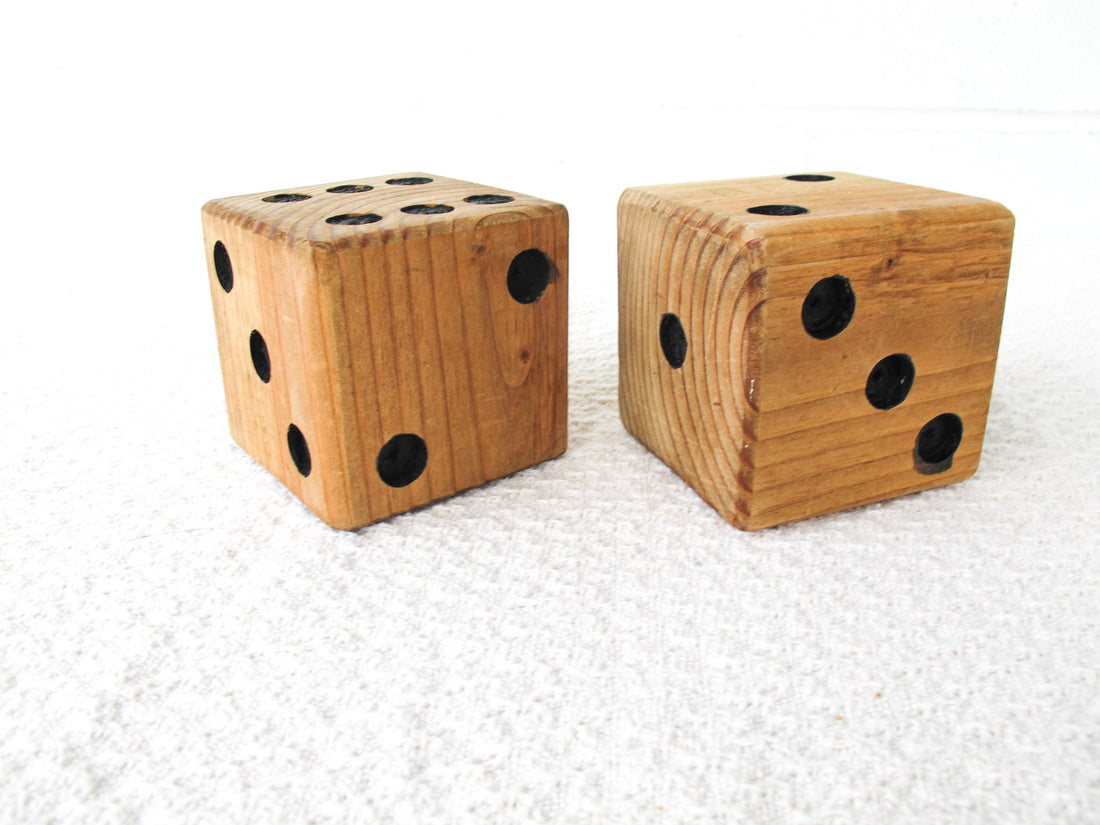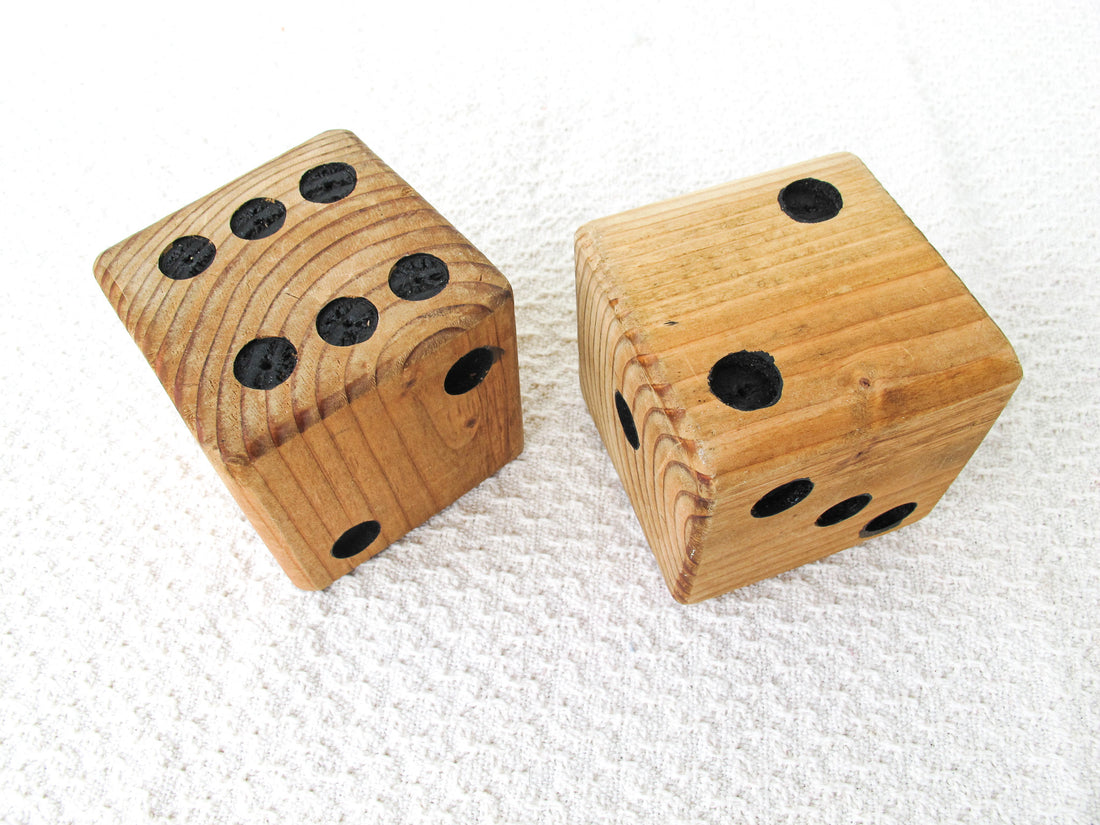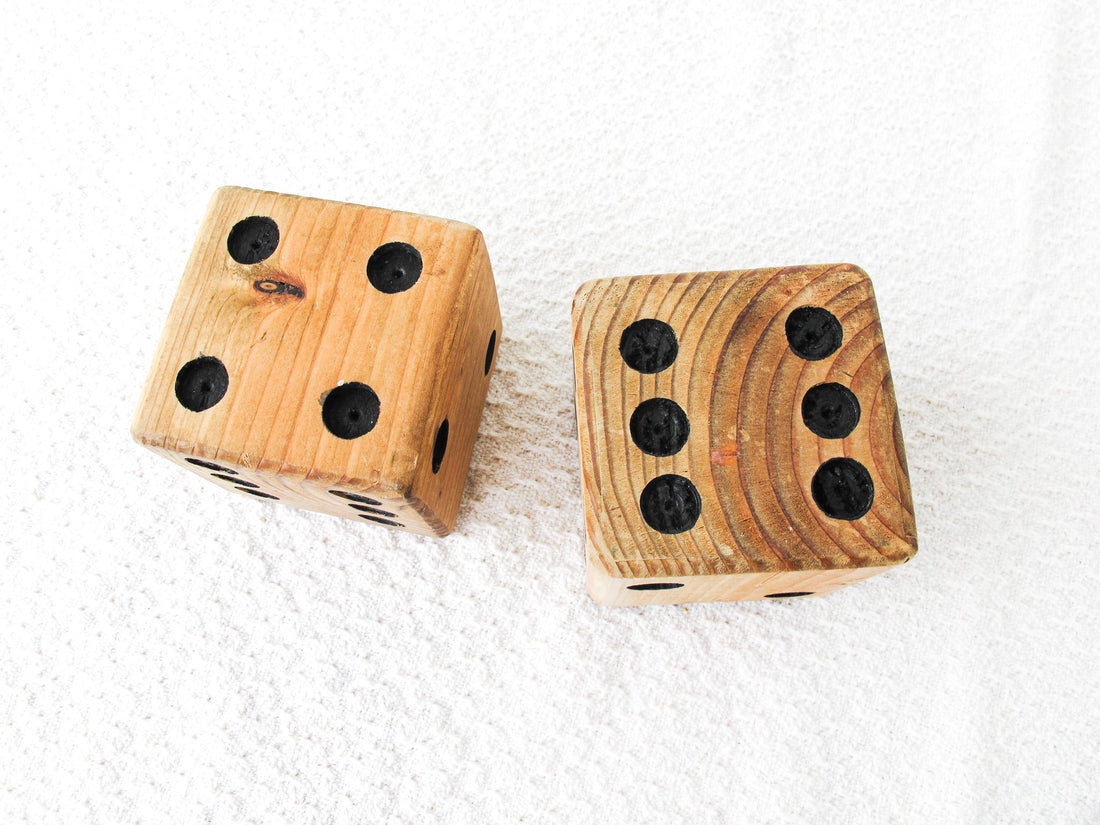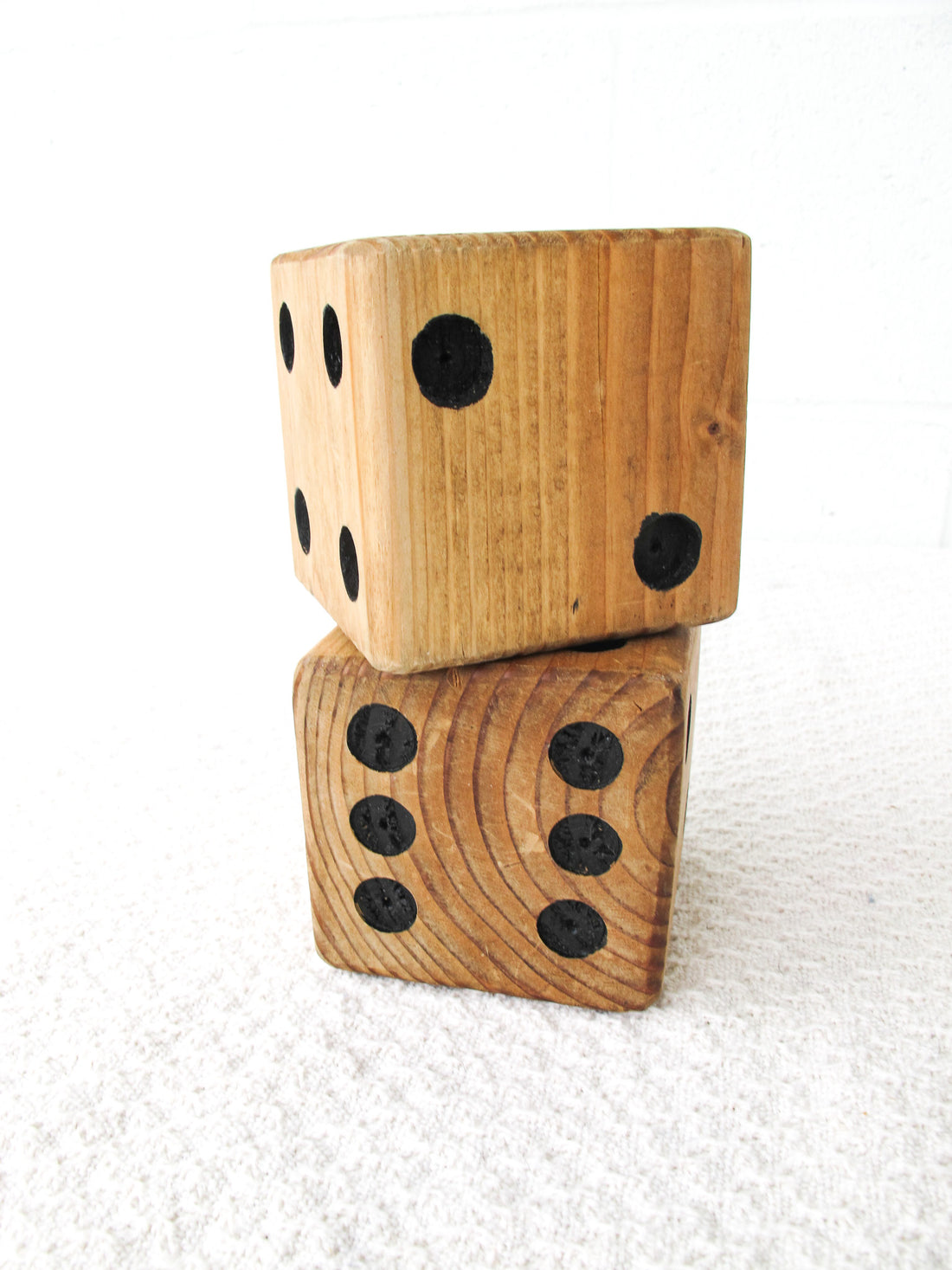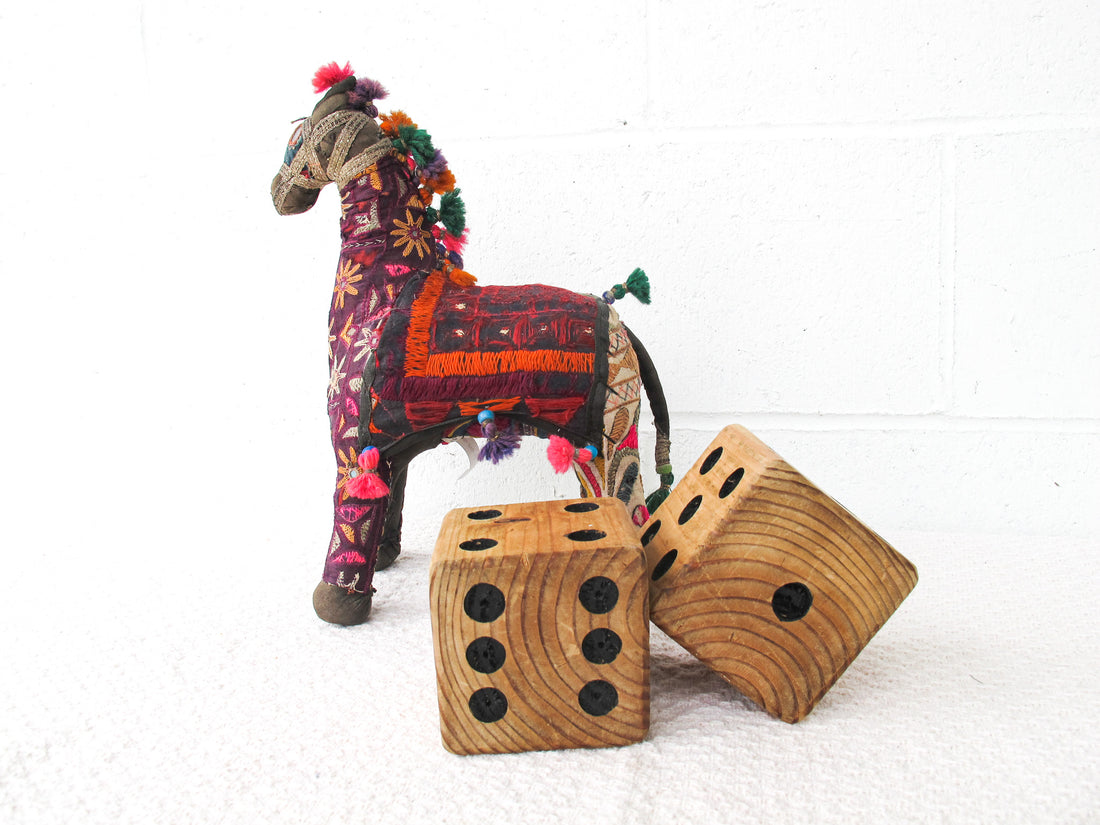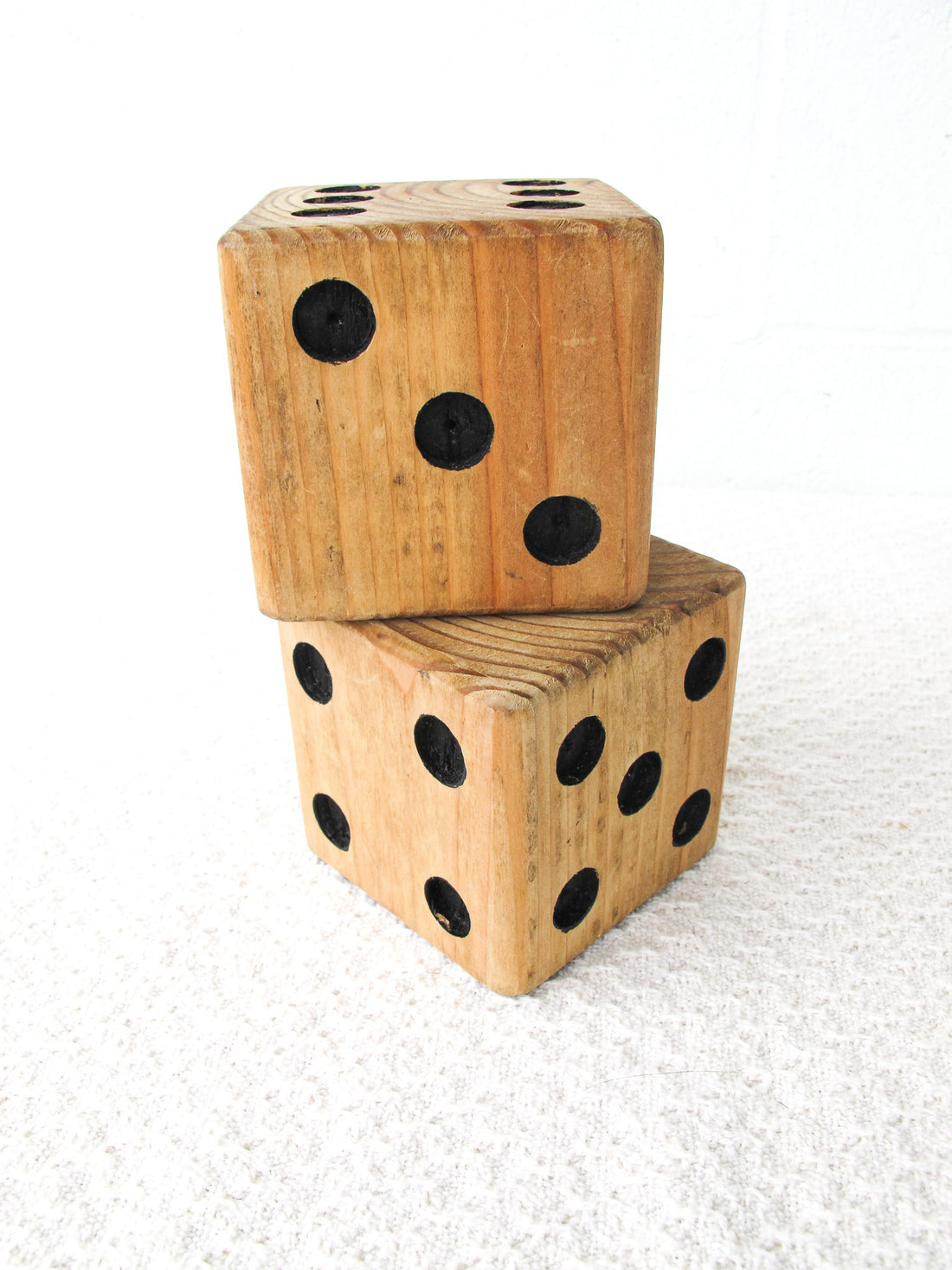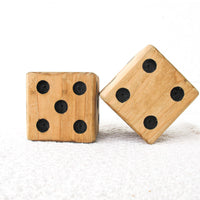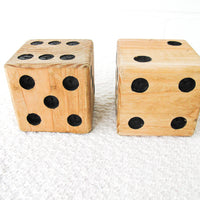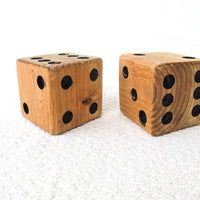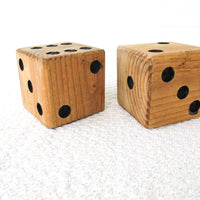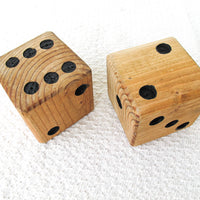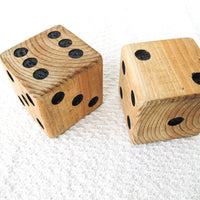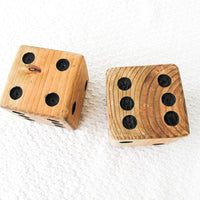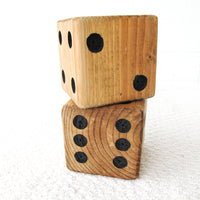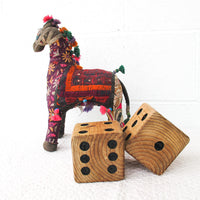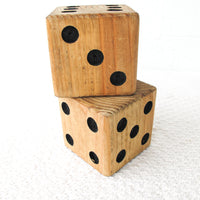 Pair of Large Wooden Vintage Dice
Feeling lucky? These handmade vintage dice do just the trick in adding some fun to any space. Use as light bookends, stack in a playroom or on any shelf for some interest. 
A great talking point or use for garden games in the back yard. Both are in good vintage condition, no cracks chipping or discoloration.  

Each Measures - 3 3/8" L x 3 3/8" W x 3 3/8" H