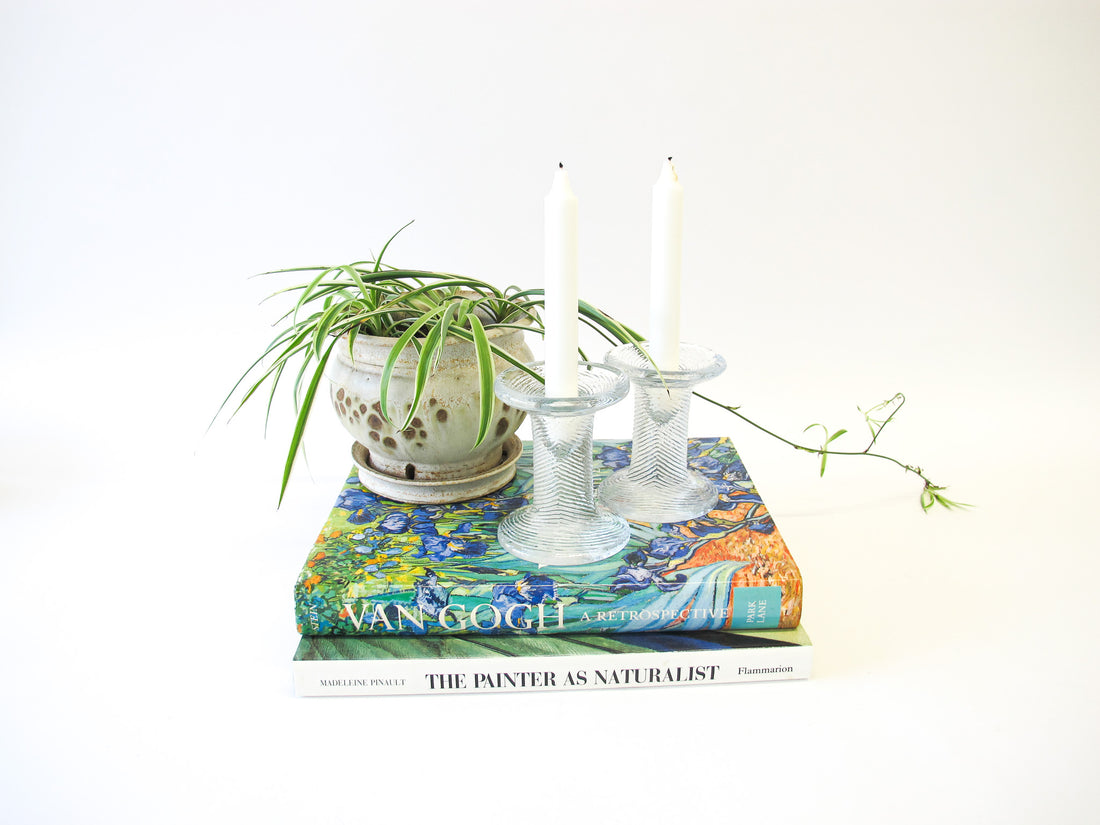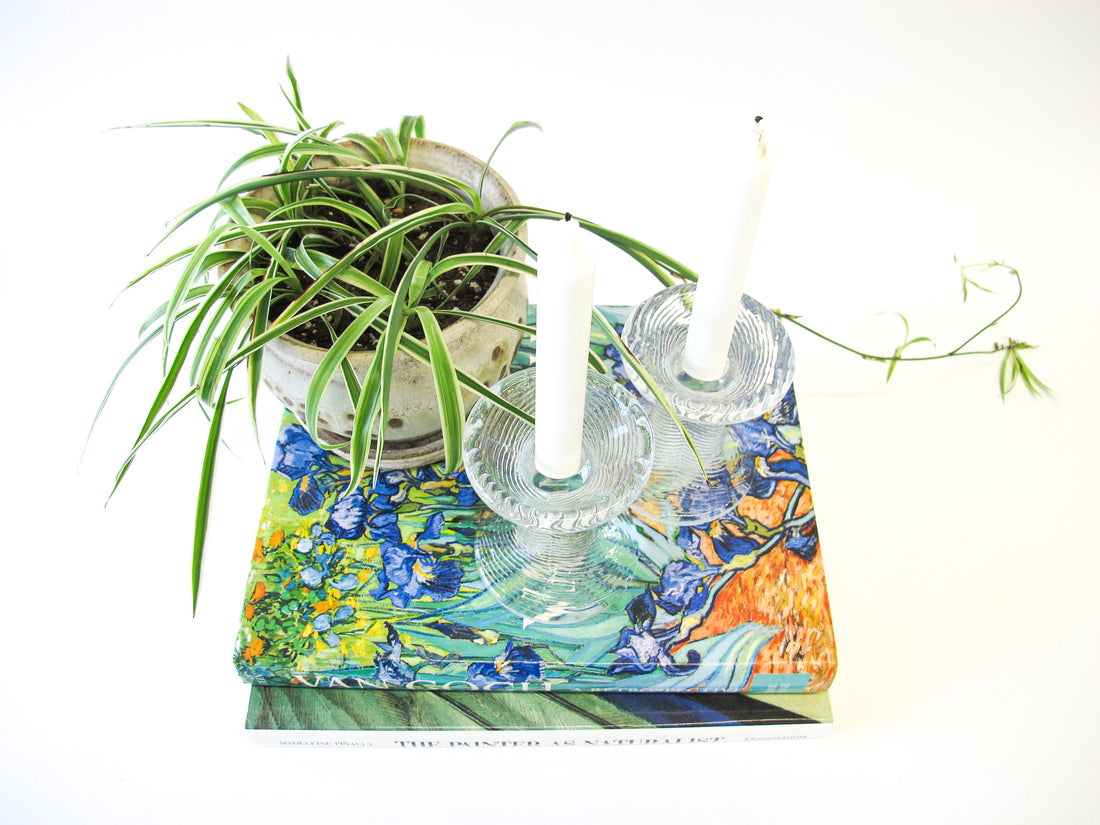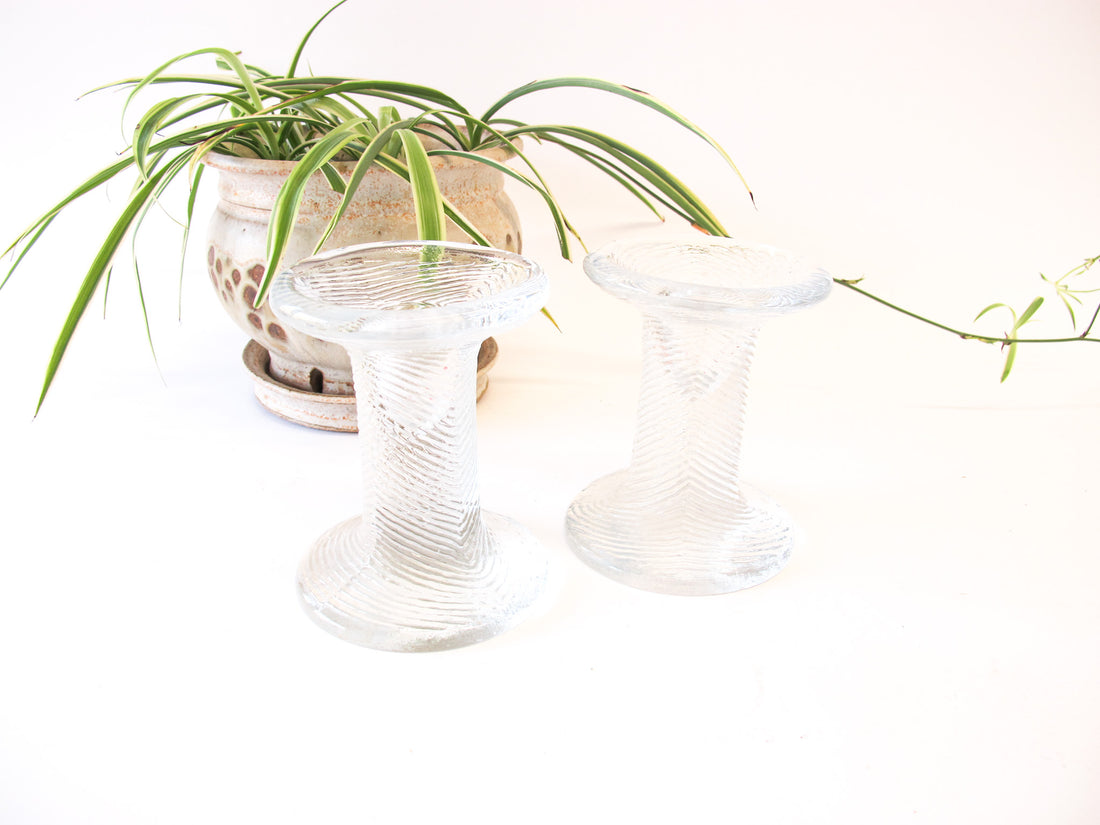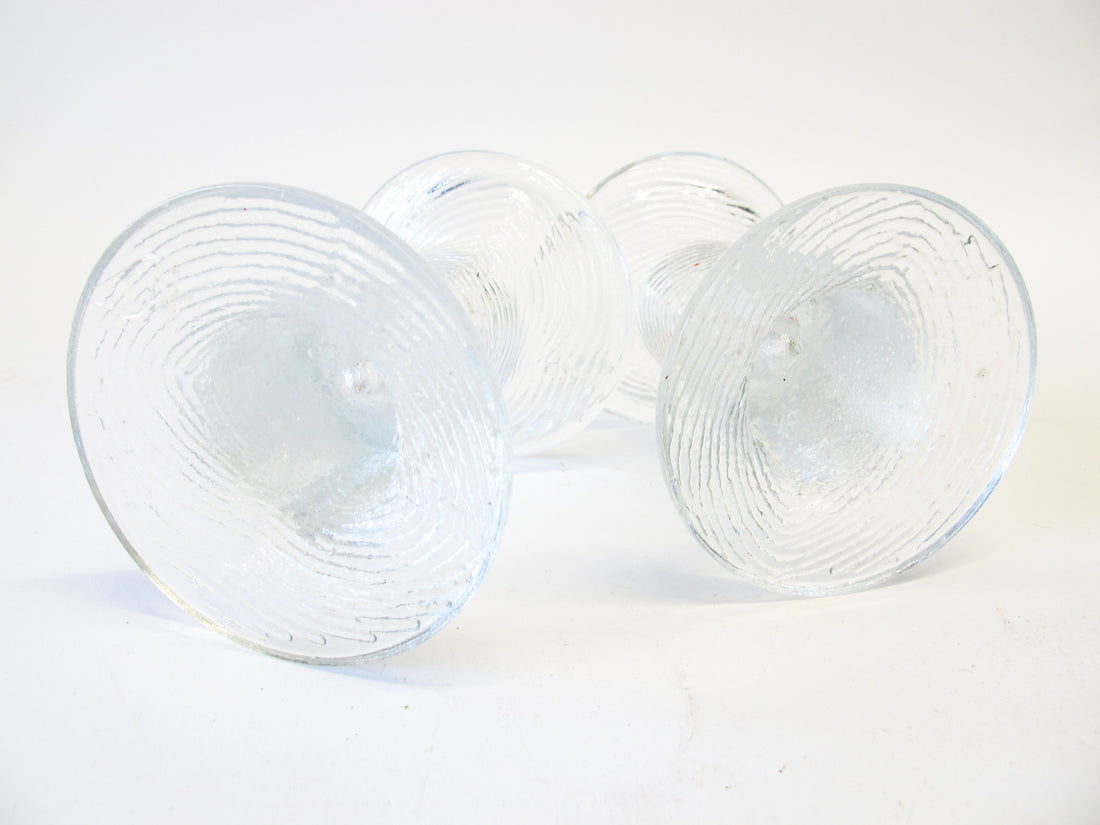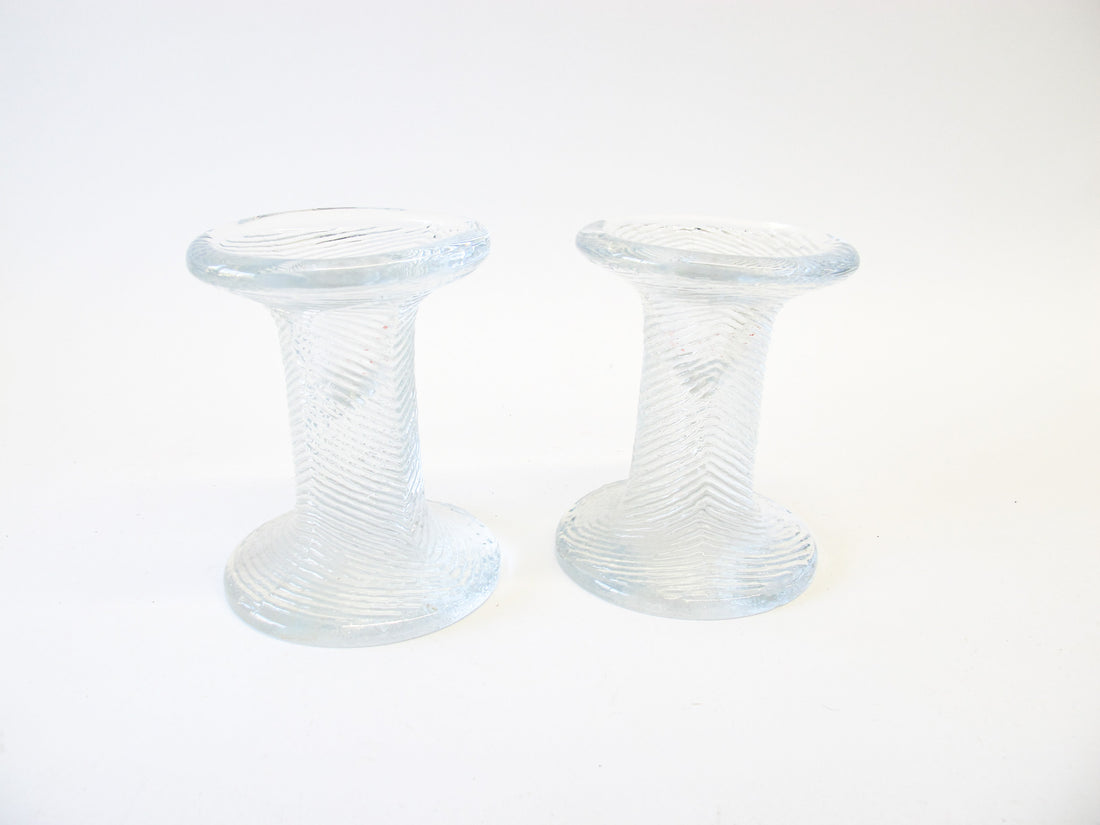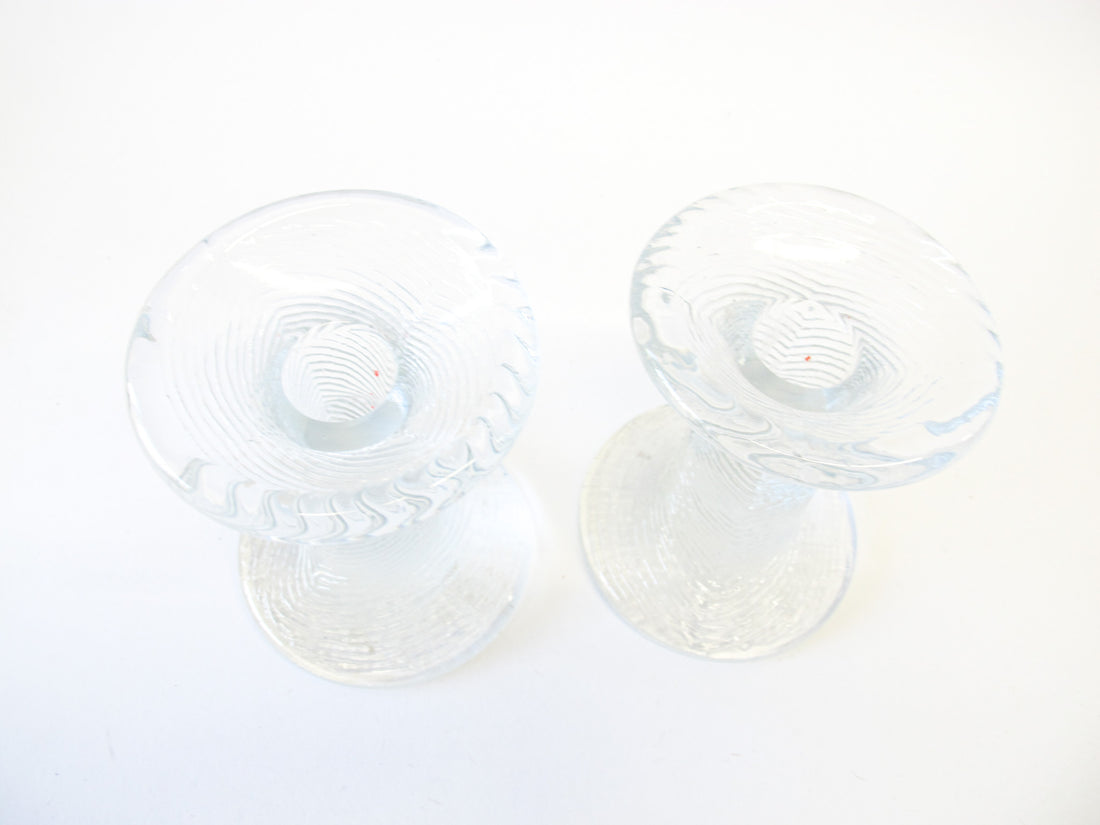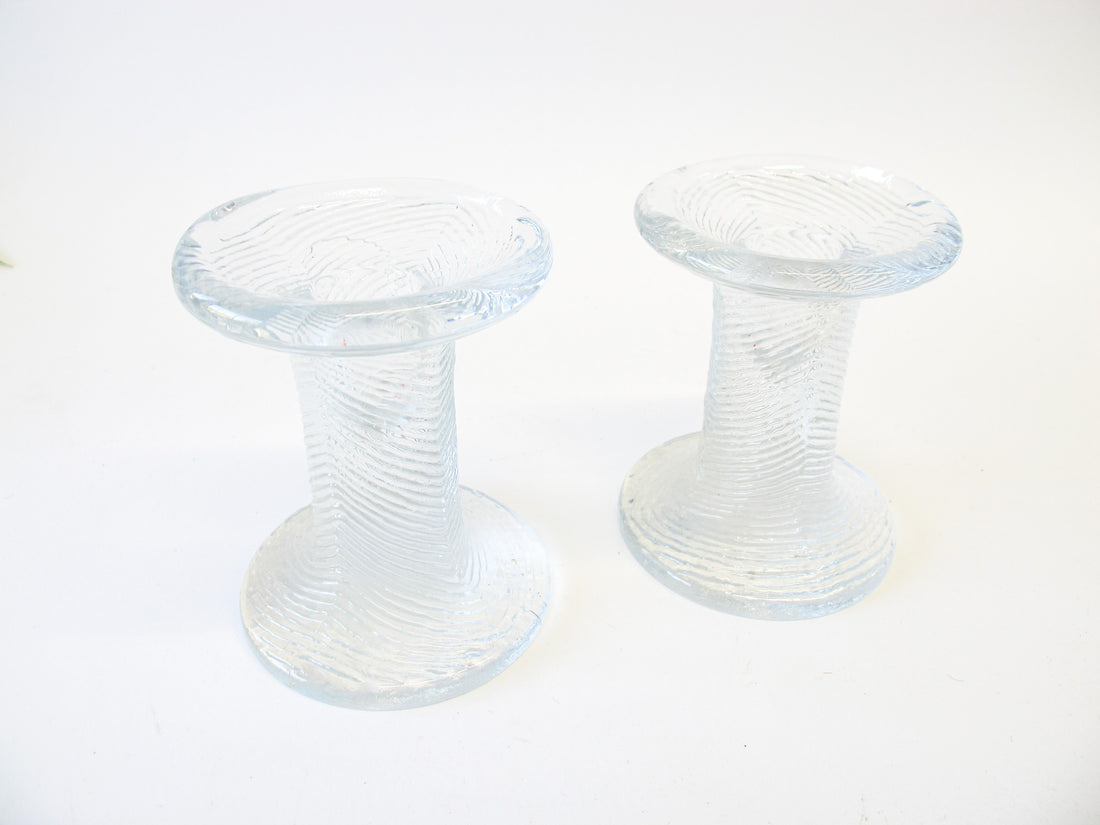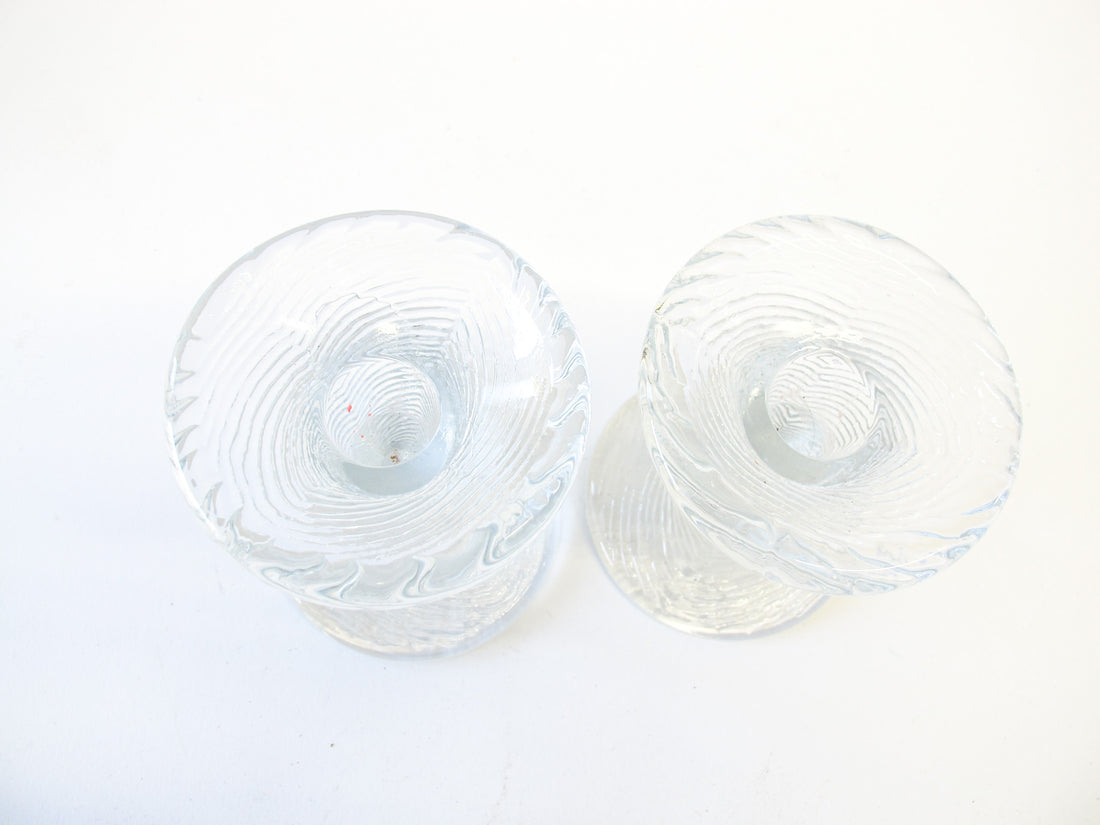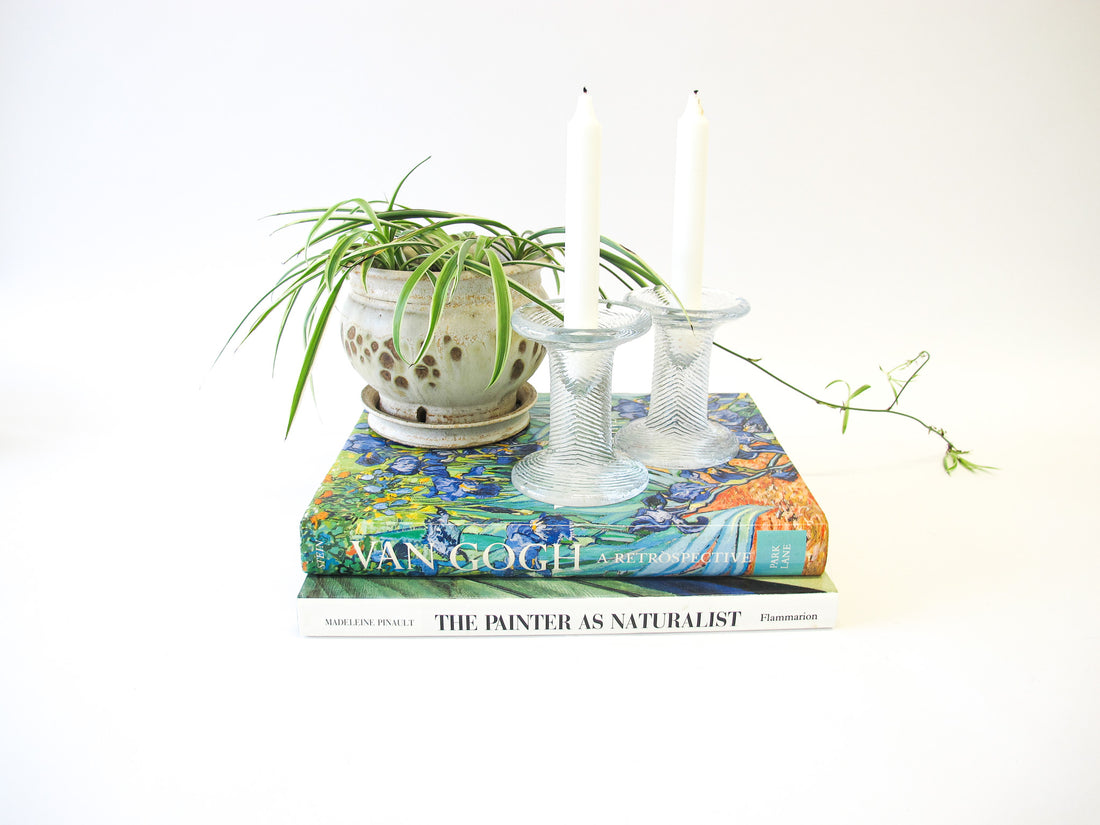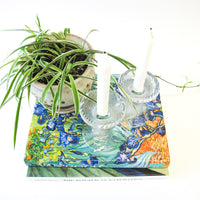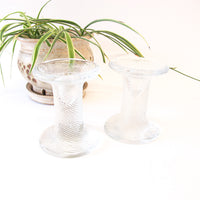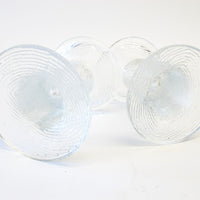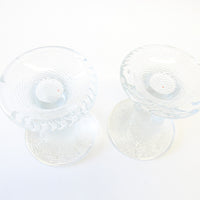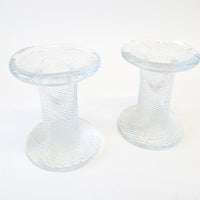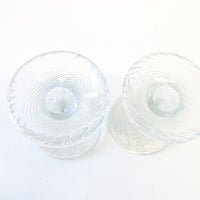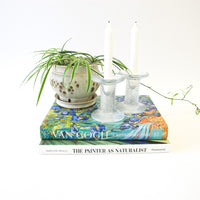 Set of 2 European Midcentury Style Glass Pillar Candle Stick Holders
These set of 2 European style glass tapered candle stick holders are such a beautiful vintage piece. Resemble the style used by Pukeberg Staffan Gellerstad and could possibly be made by this company. In the "Festivo" styling. 
They feature texture that creates movement on the thick pillar glass and would be a good compliment to any space. Use these to set the dining room table or use as a shelf decoration. These would be such a pretty addition to your every day or for holiday use. 
There are very solid candle stick holders and are free of cracks and chips. In very great vintage condition!
Measurements - 3 3/4" D X 4 3/4" H
Candlestick insert measurement - 1" D