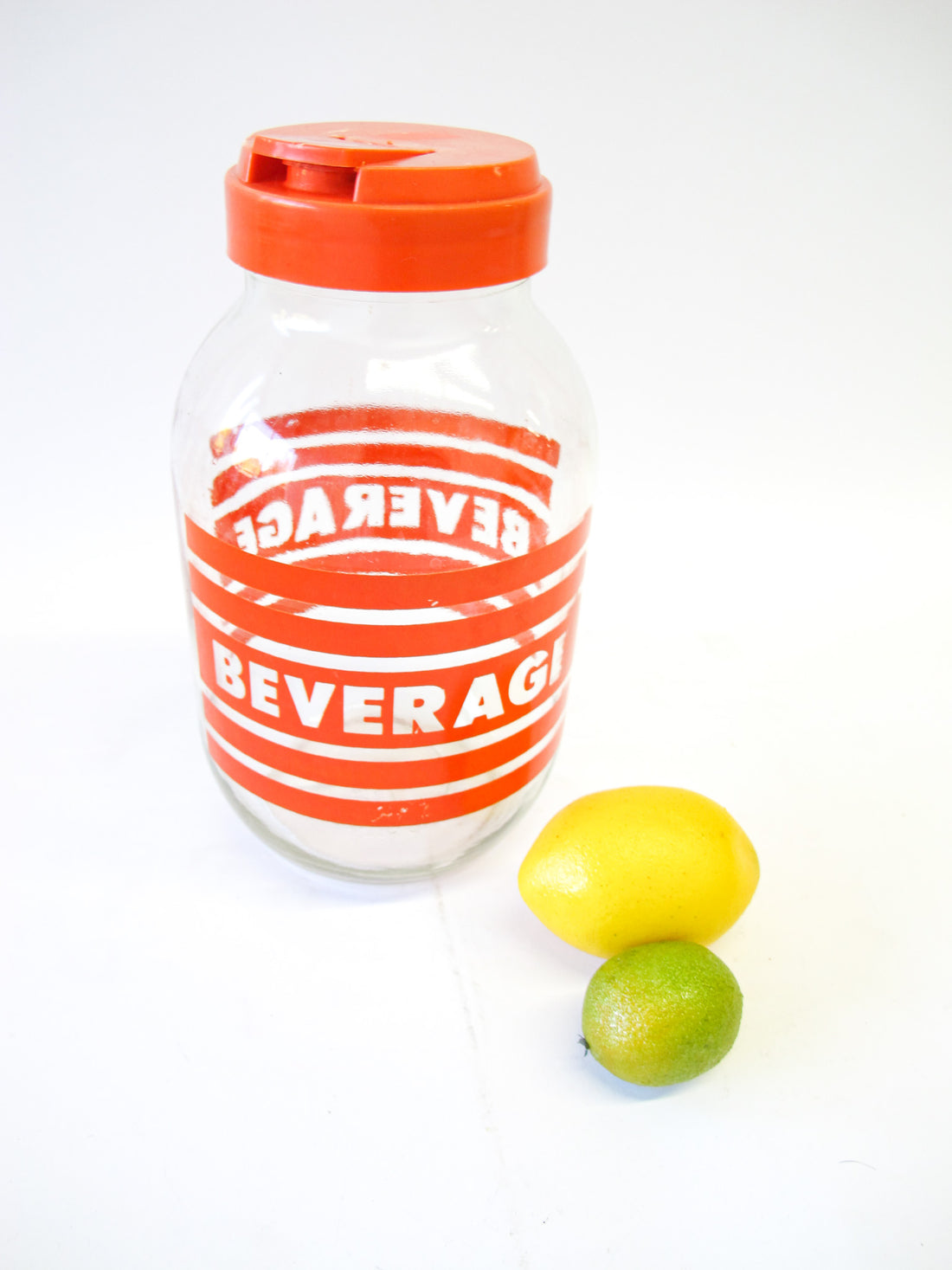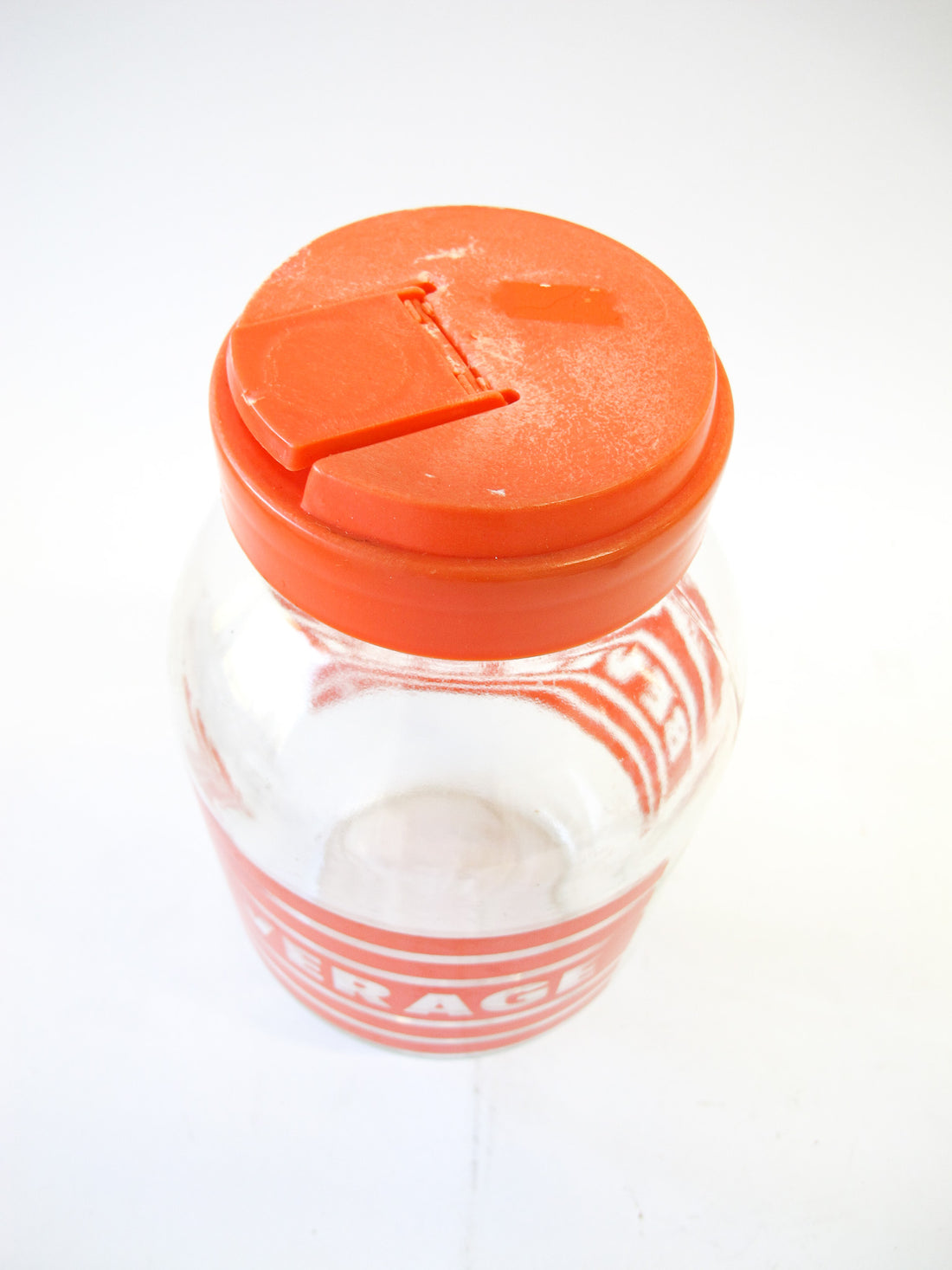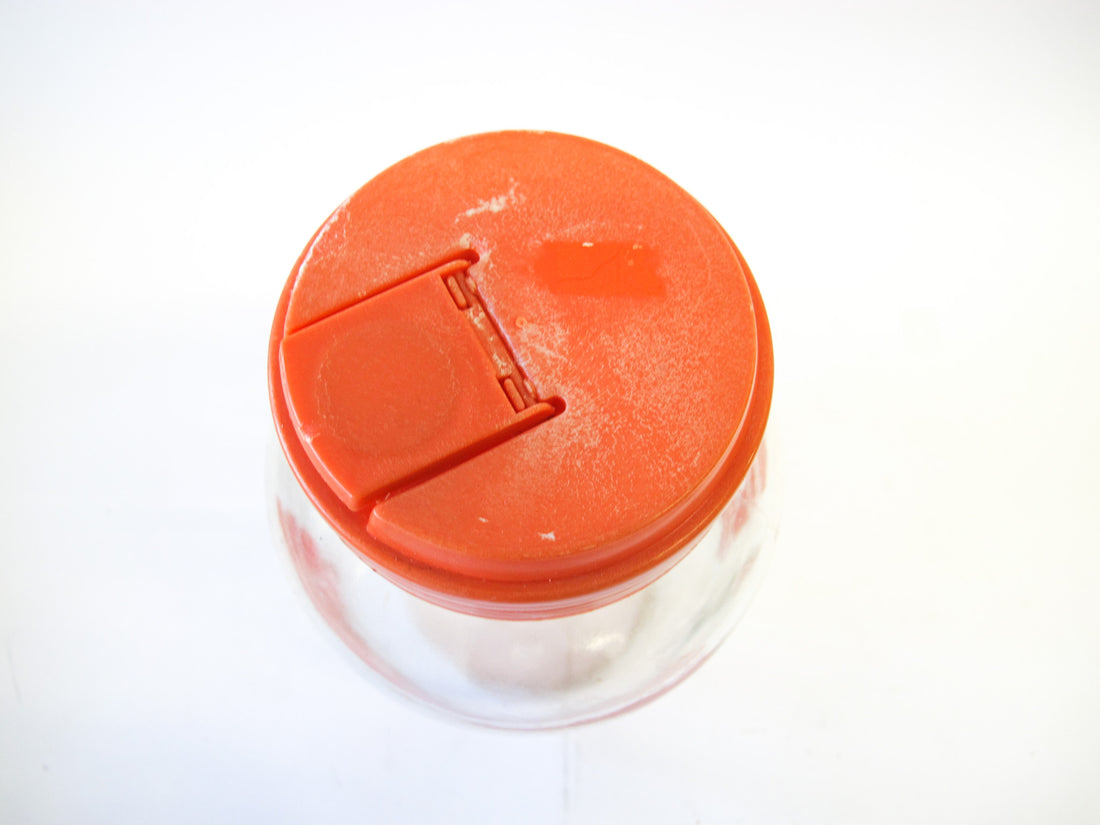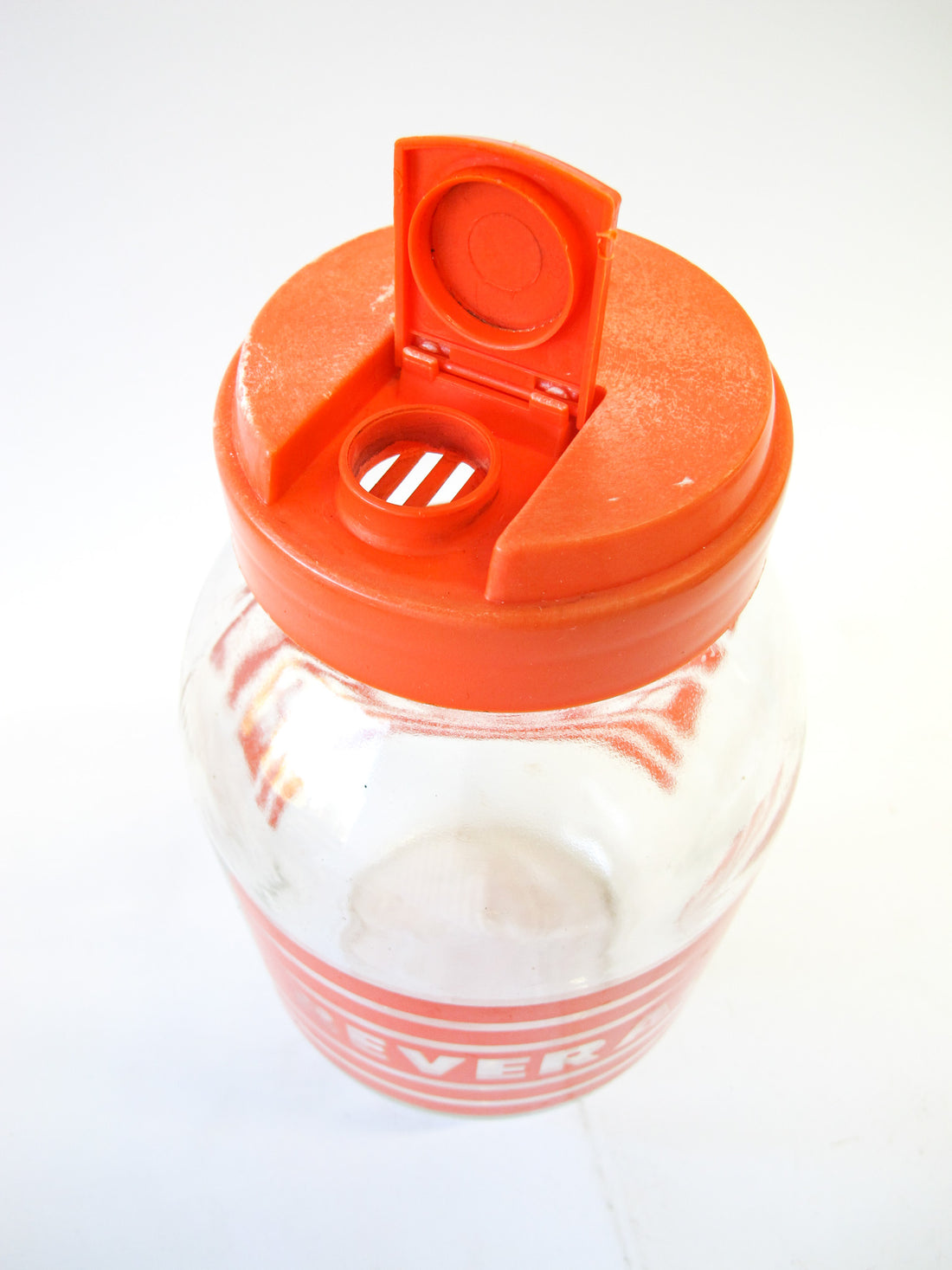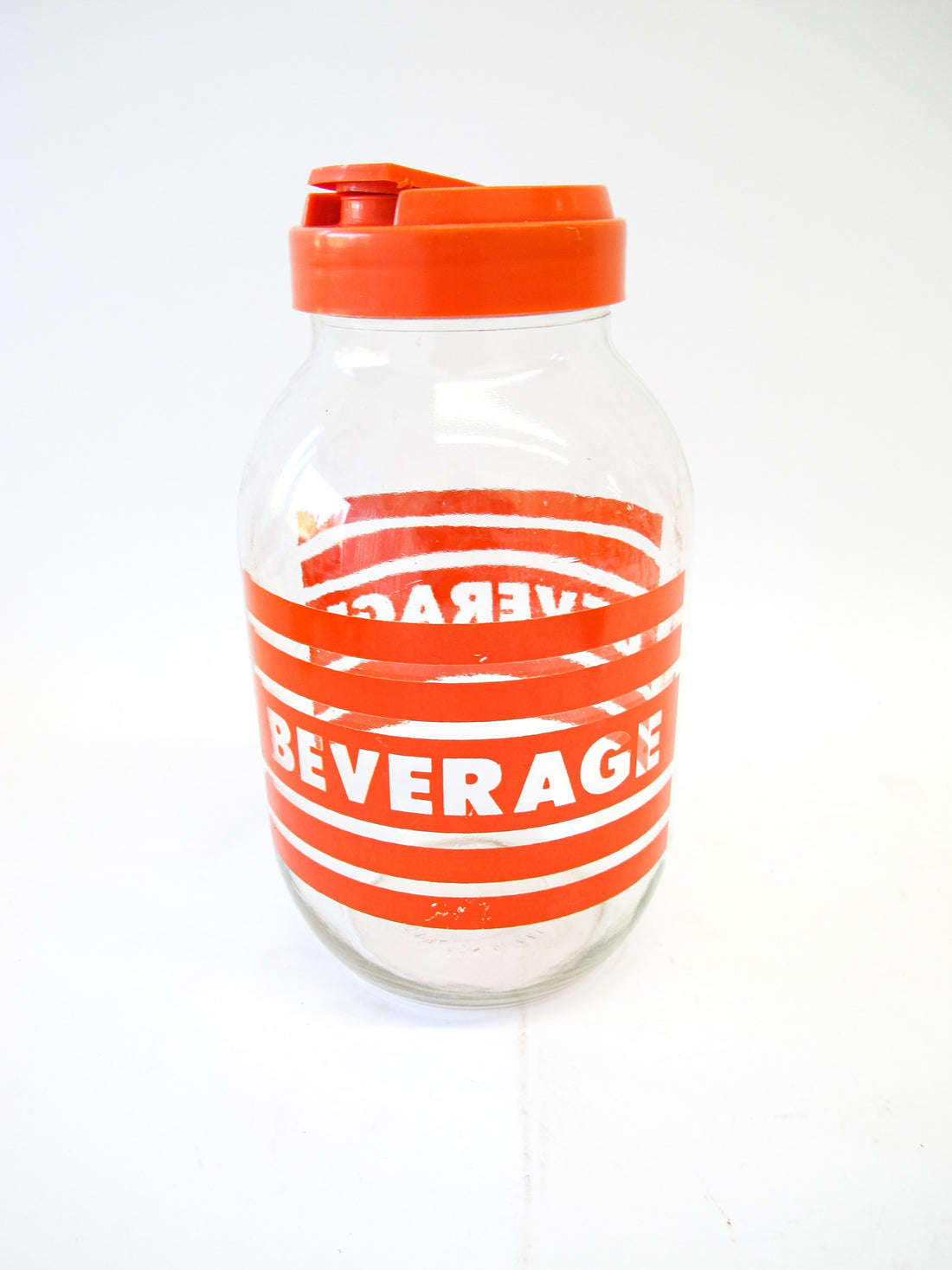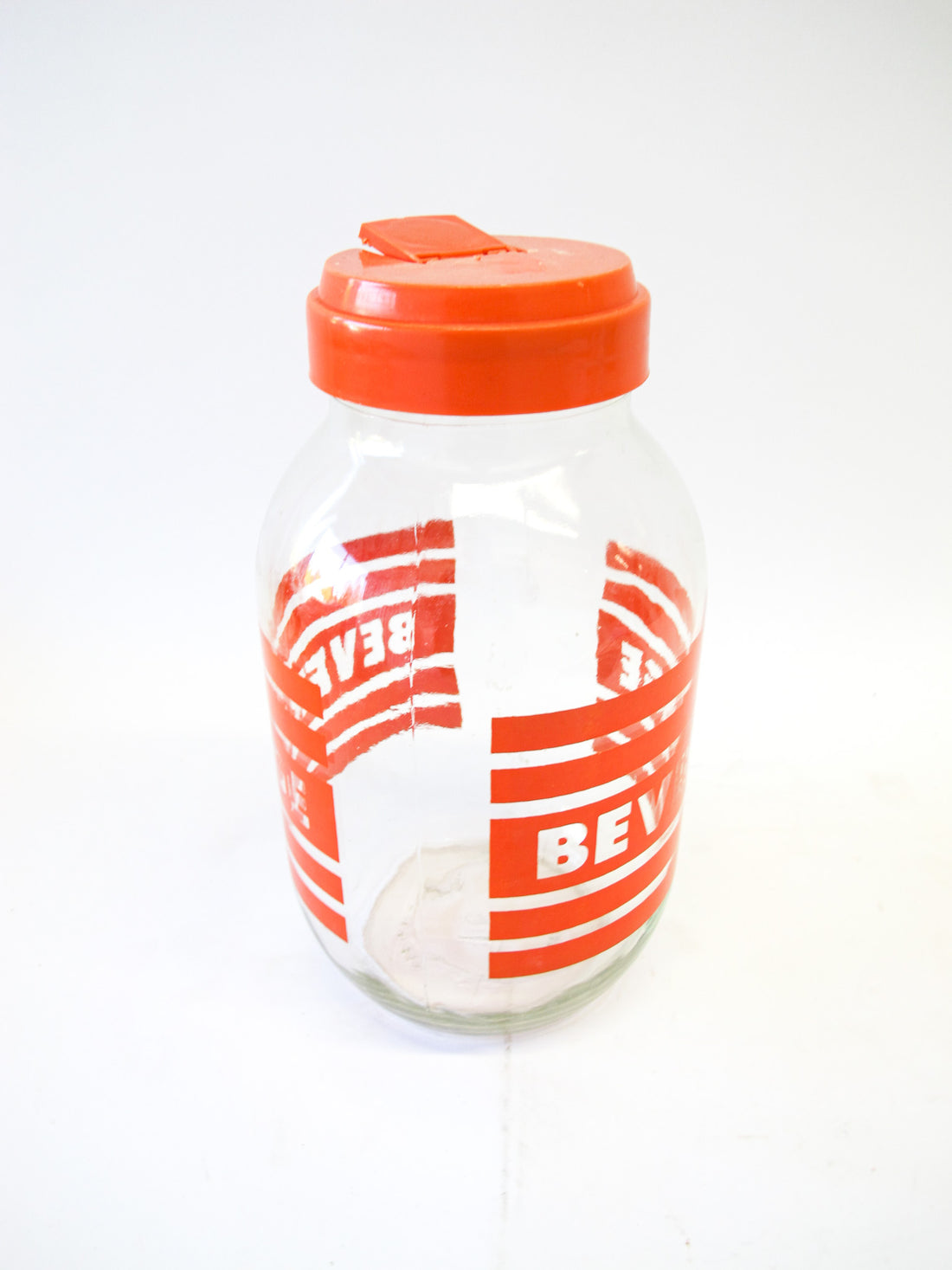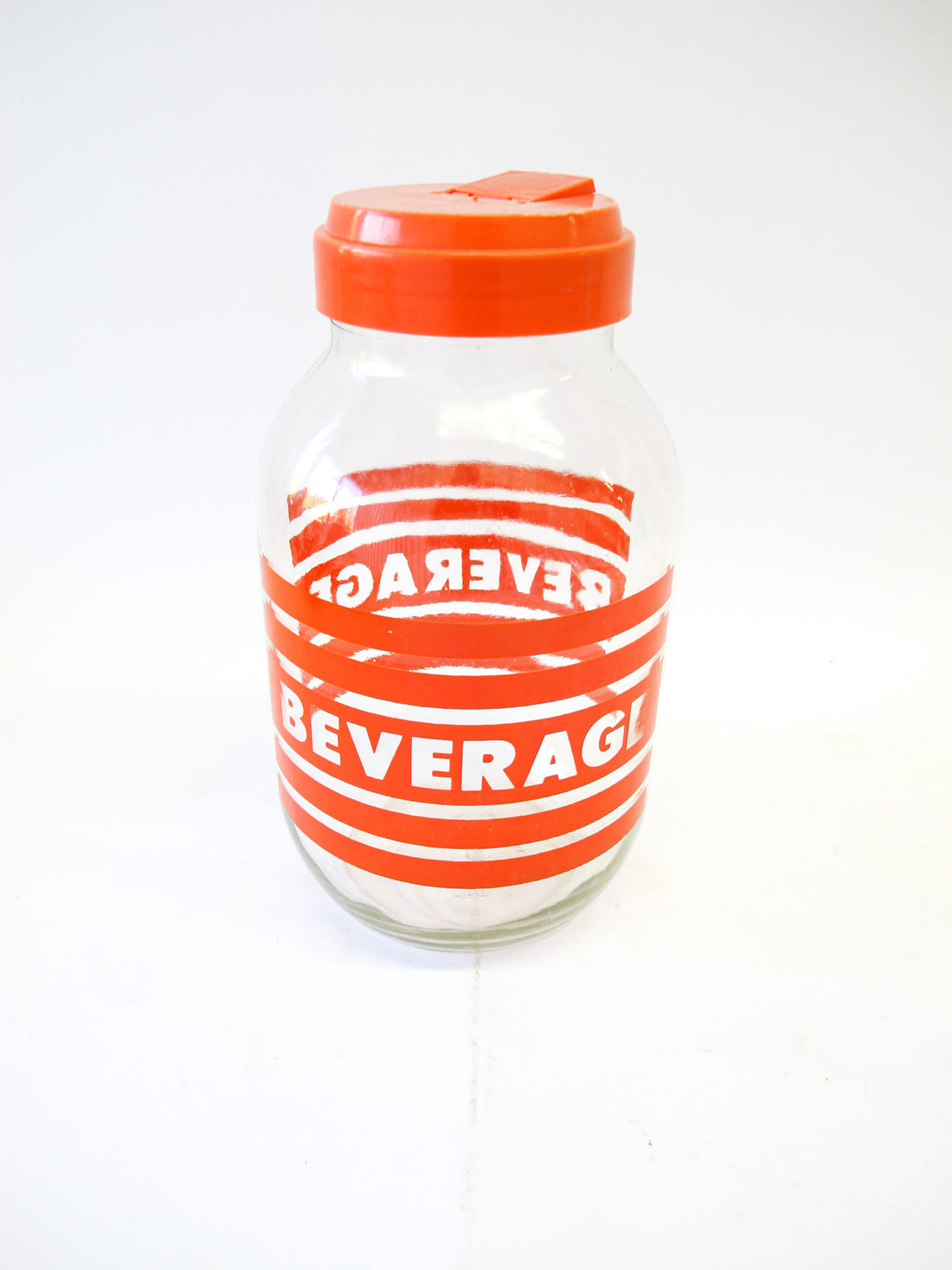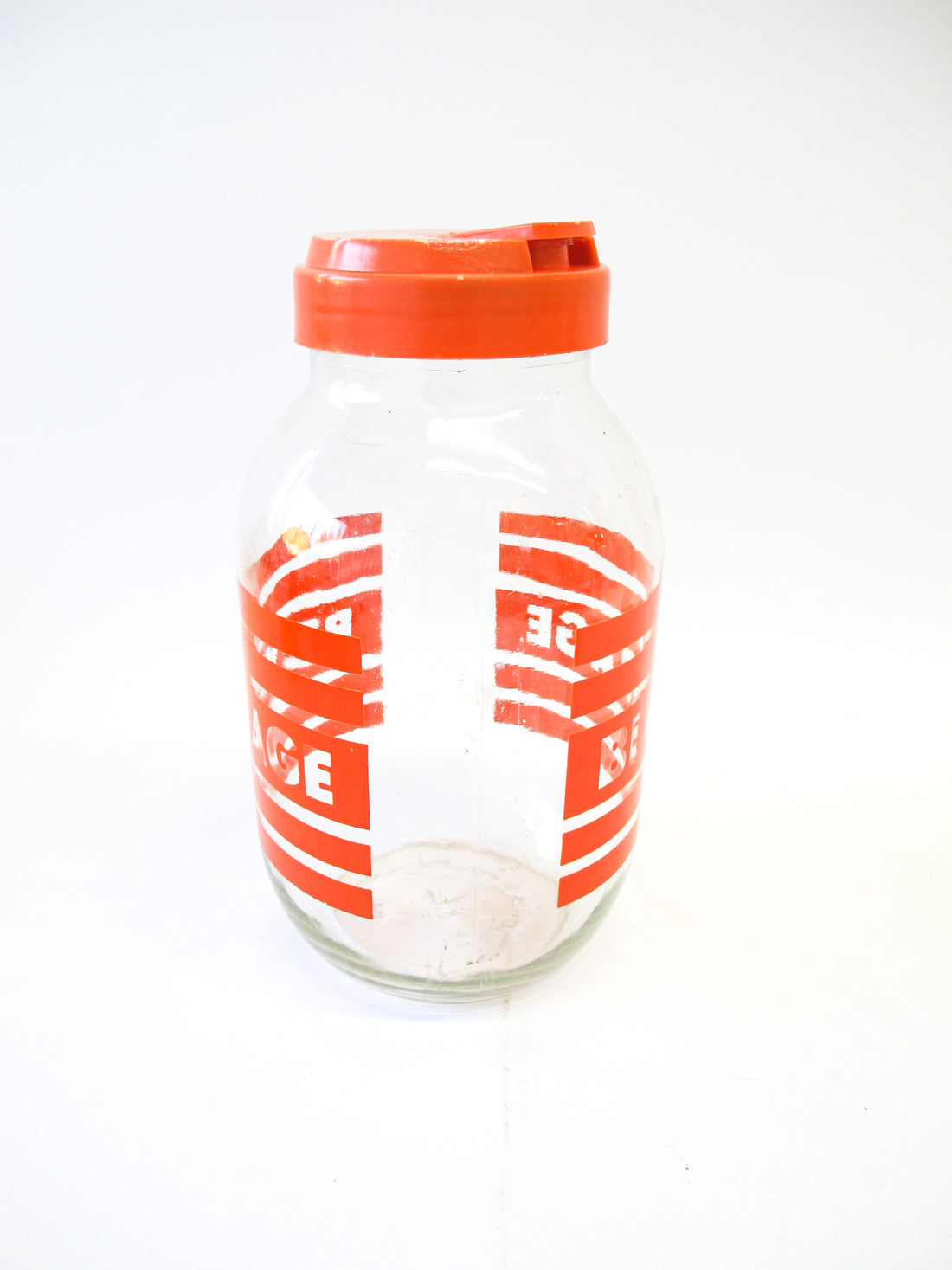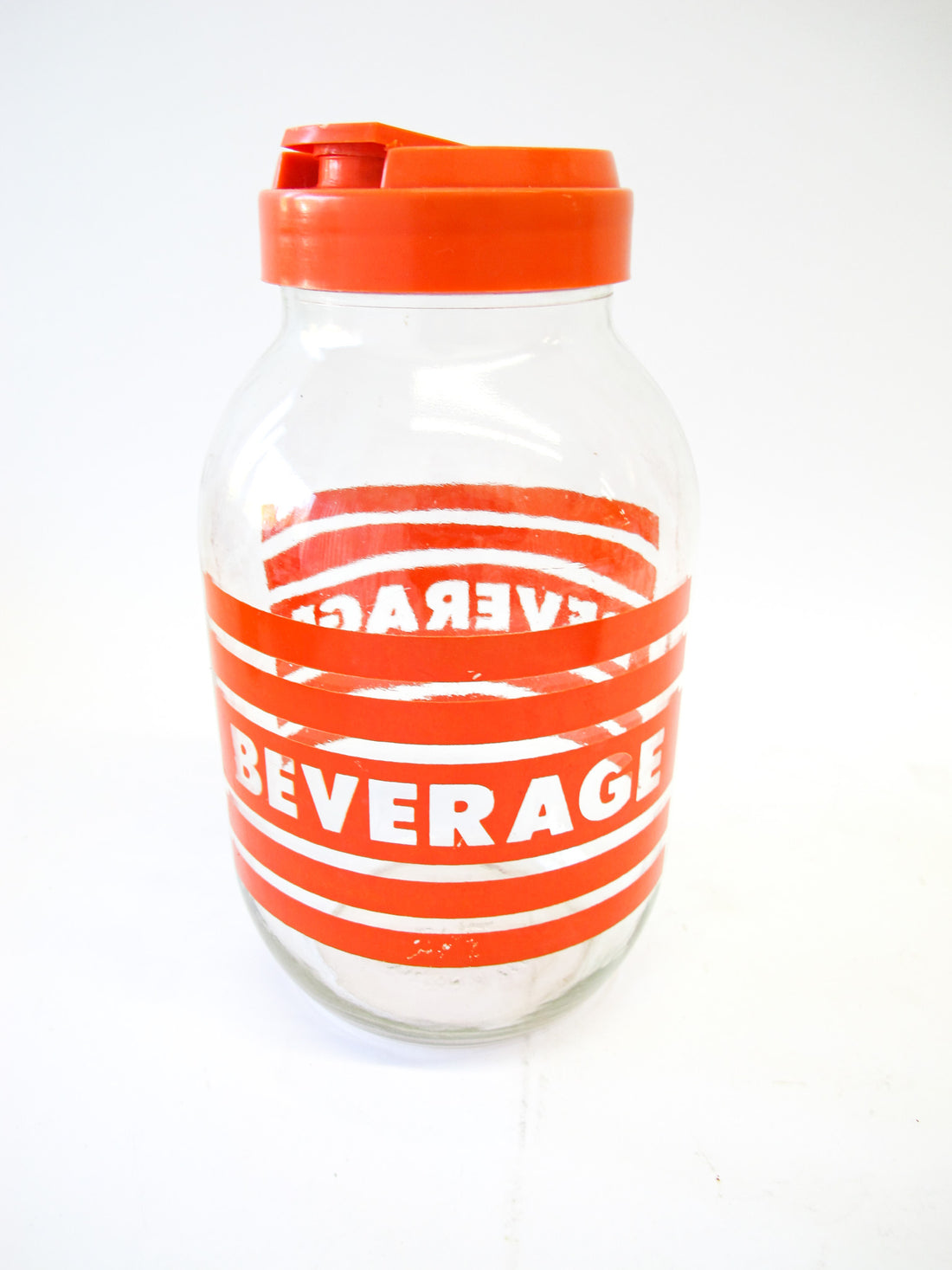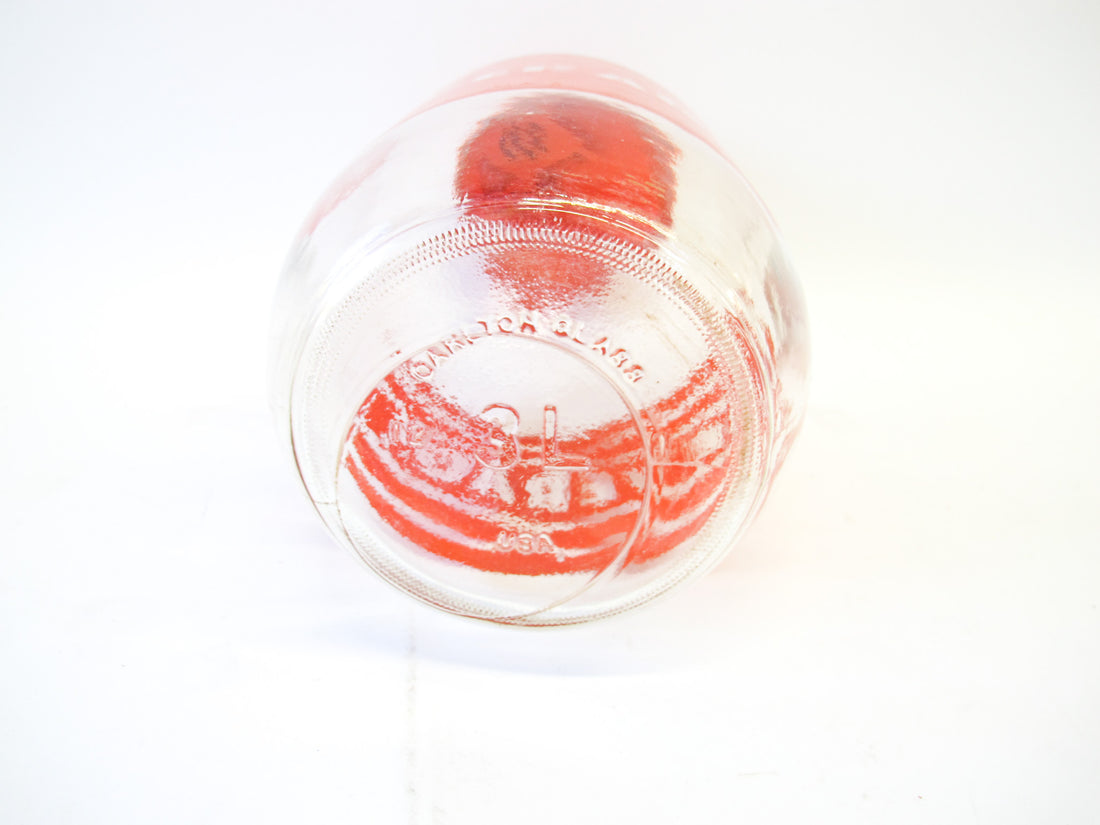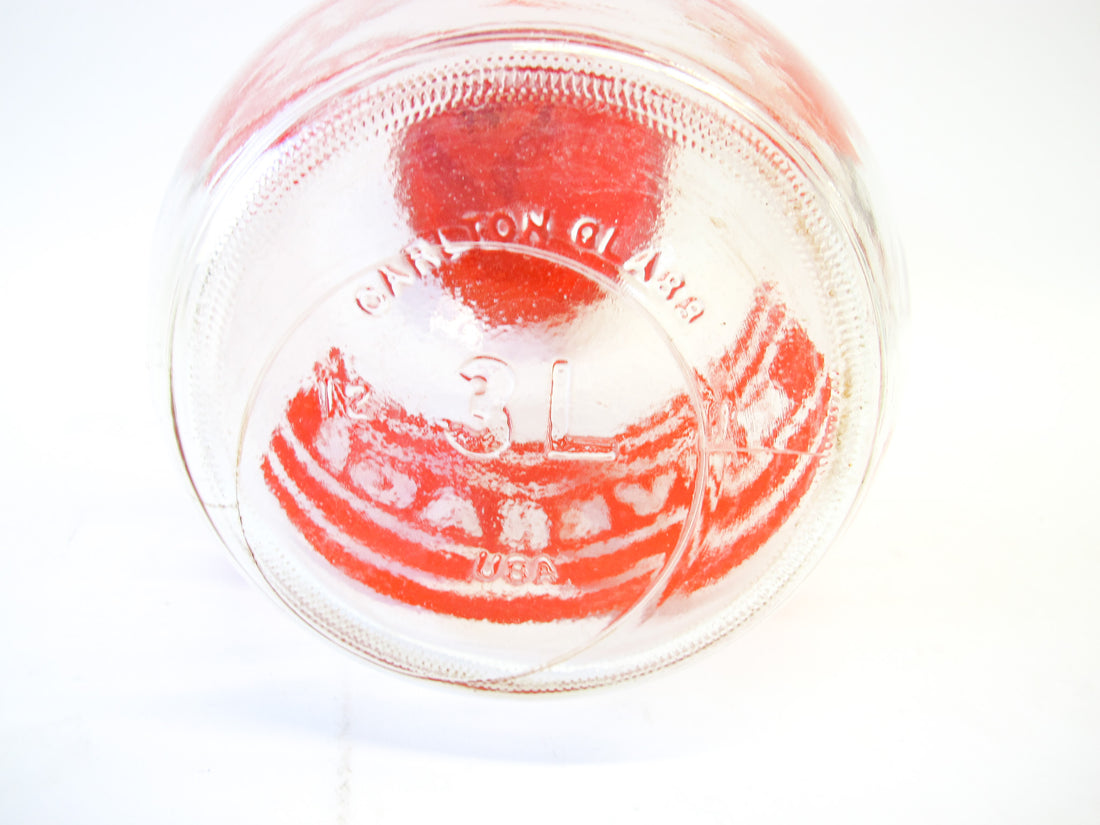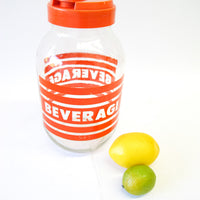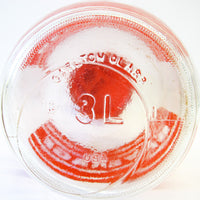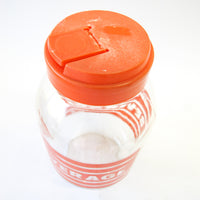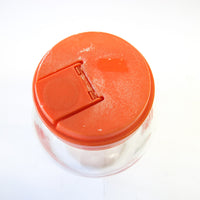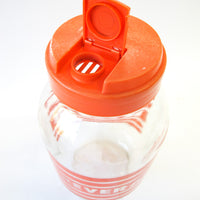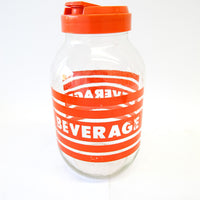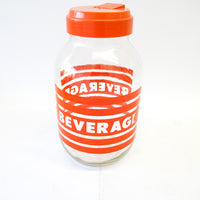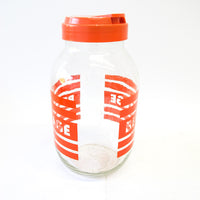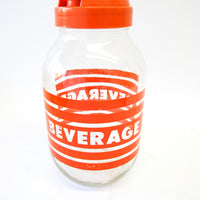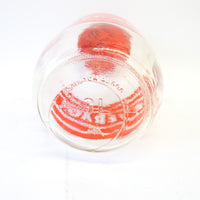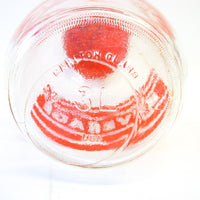 Retro Beverage Glass Container
This is such a neat retro glass drink container. It features "Beverage" writing in block letters with a plastic lid that comes off and a sealable pouring hole. It is able to hold 3 liters of liquid.
Perfect for storing water to keep cold in the fridge, juice, mixers, etc. This is such a cool piece that it could even be used as decoration on a shelf to add that extra retro look. This is in great vintage condition, free of cracks and chips. 
Measures - 10.75" H X 5.5" bottom Diameter X 4 1/8" Top D