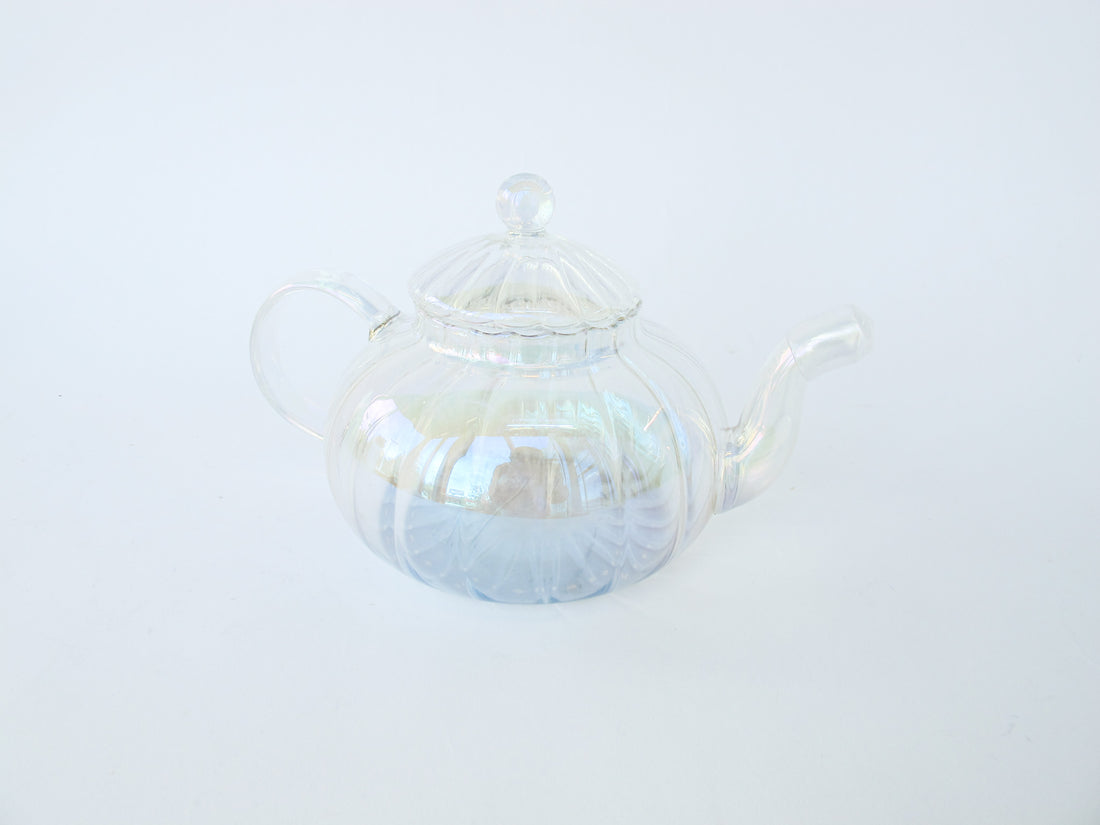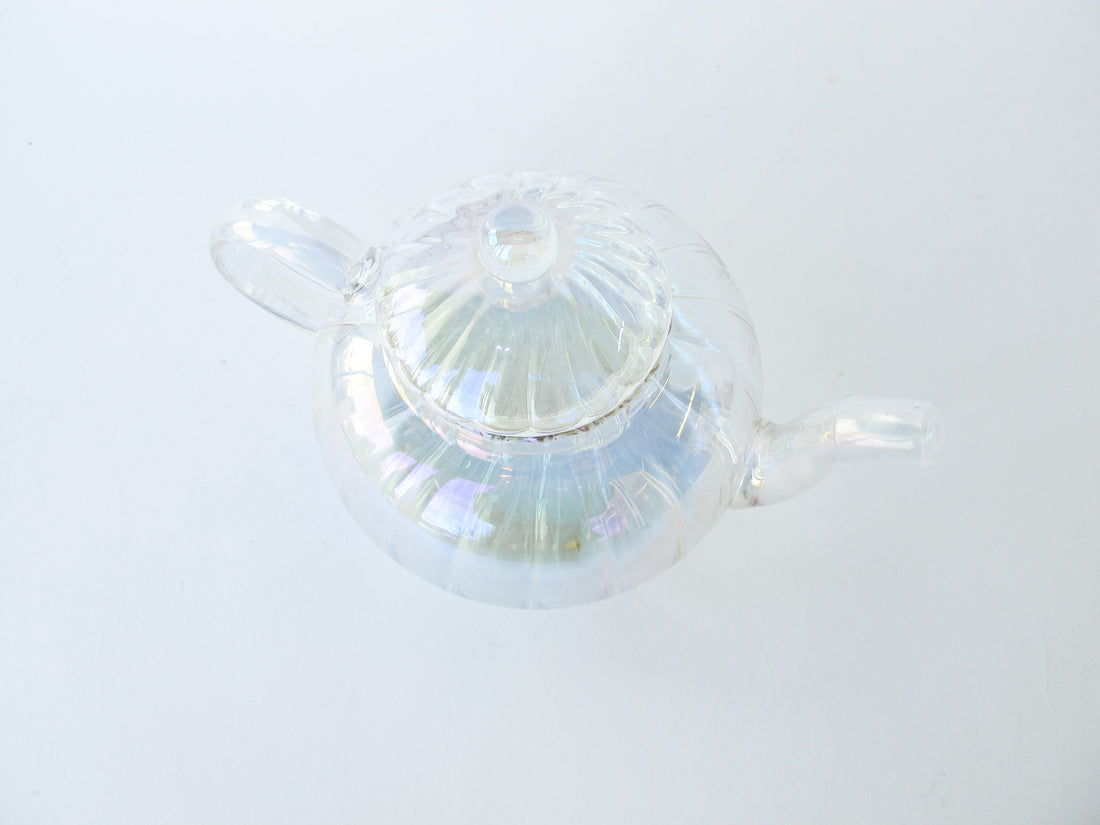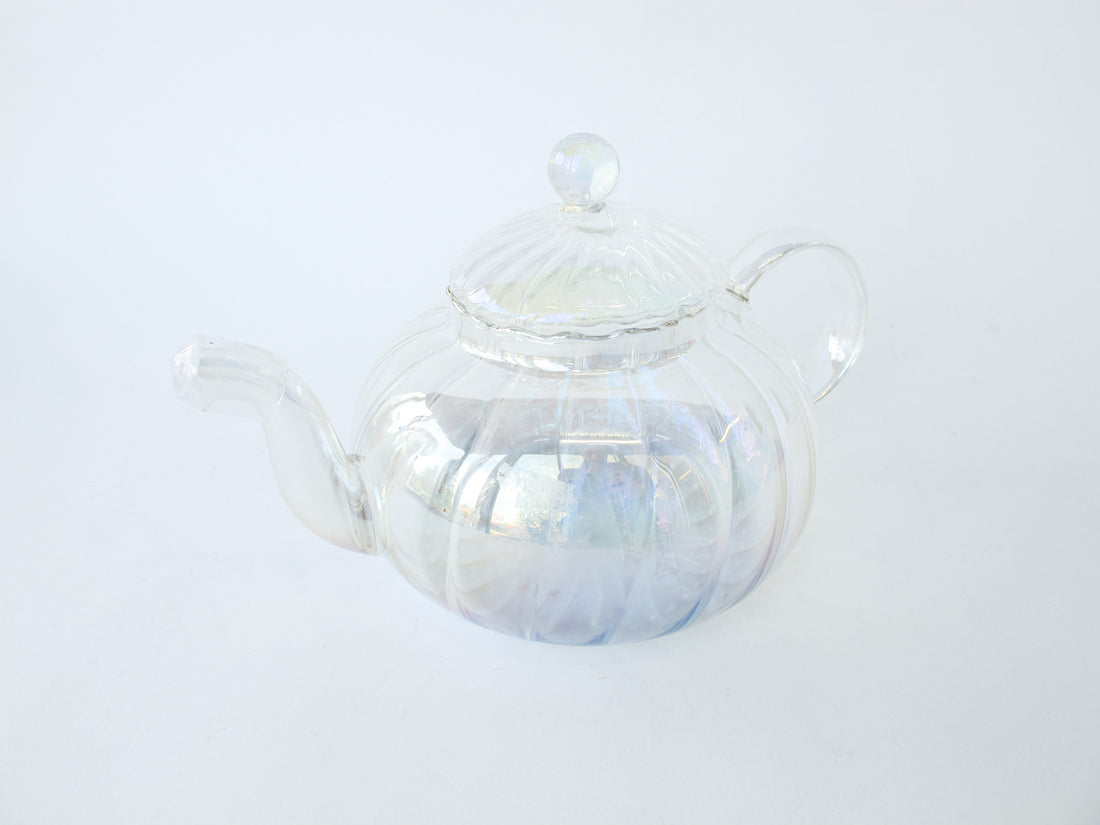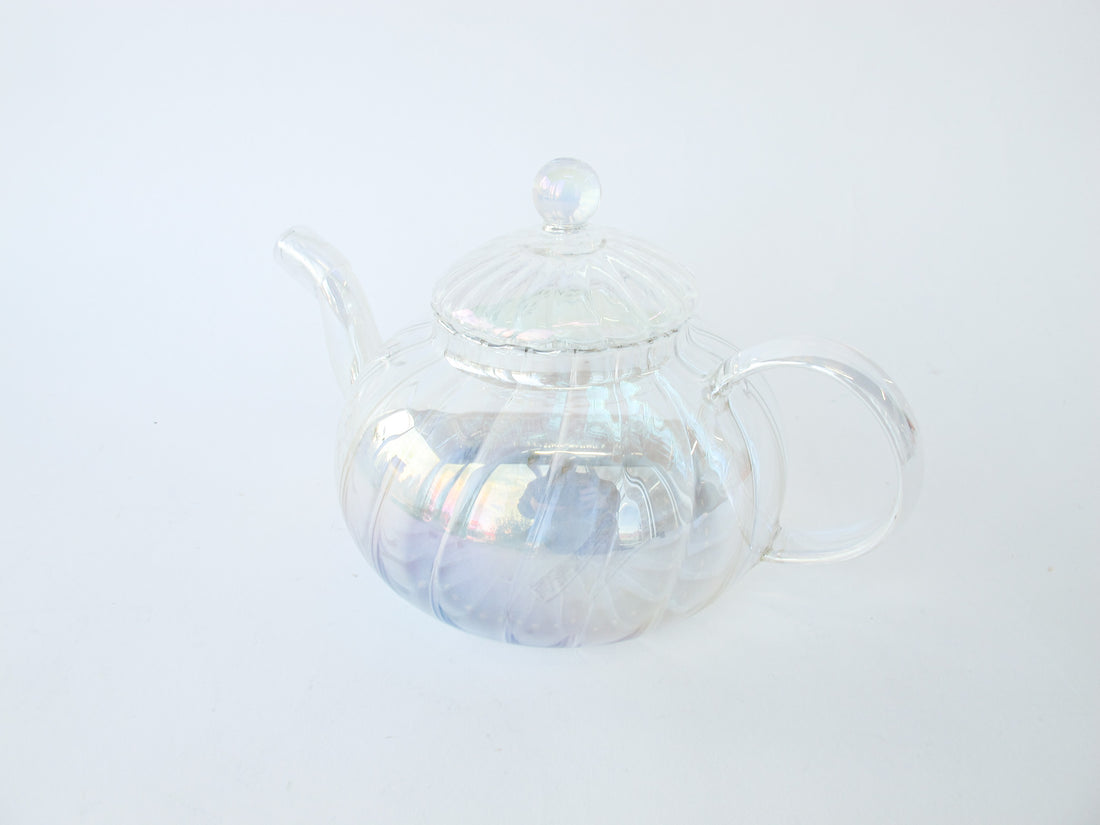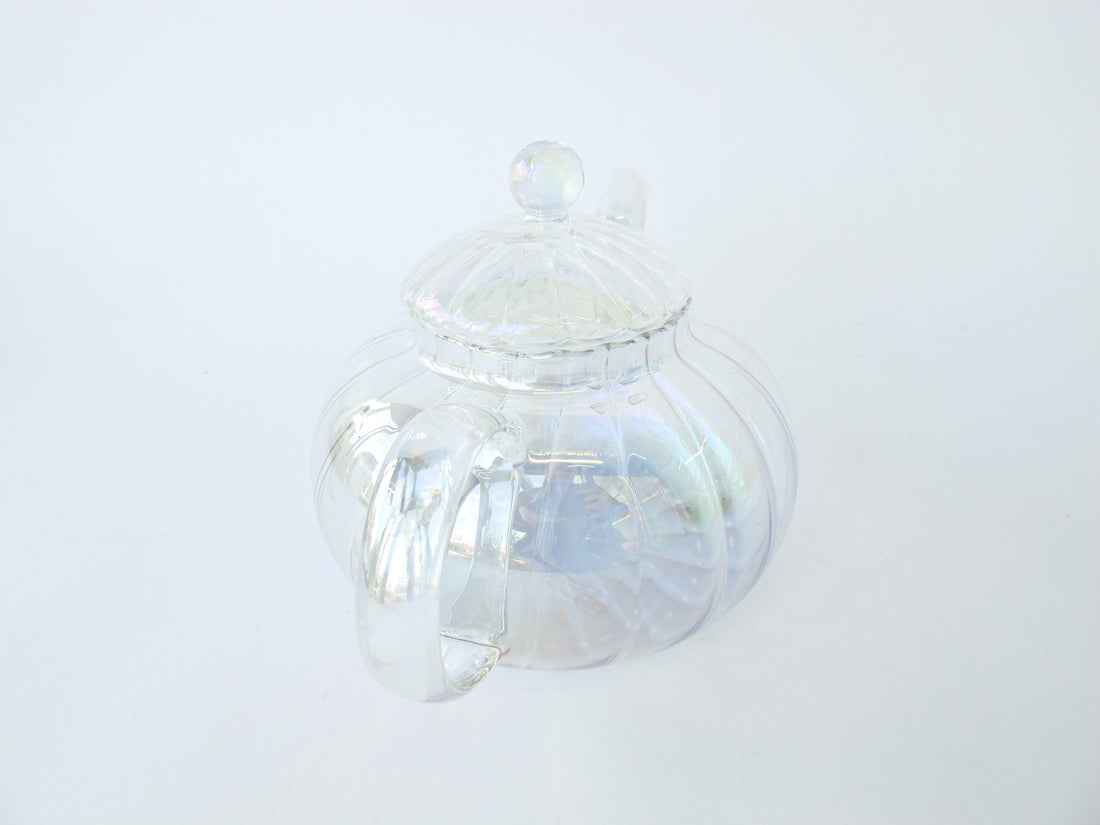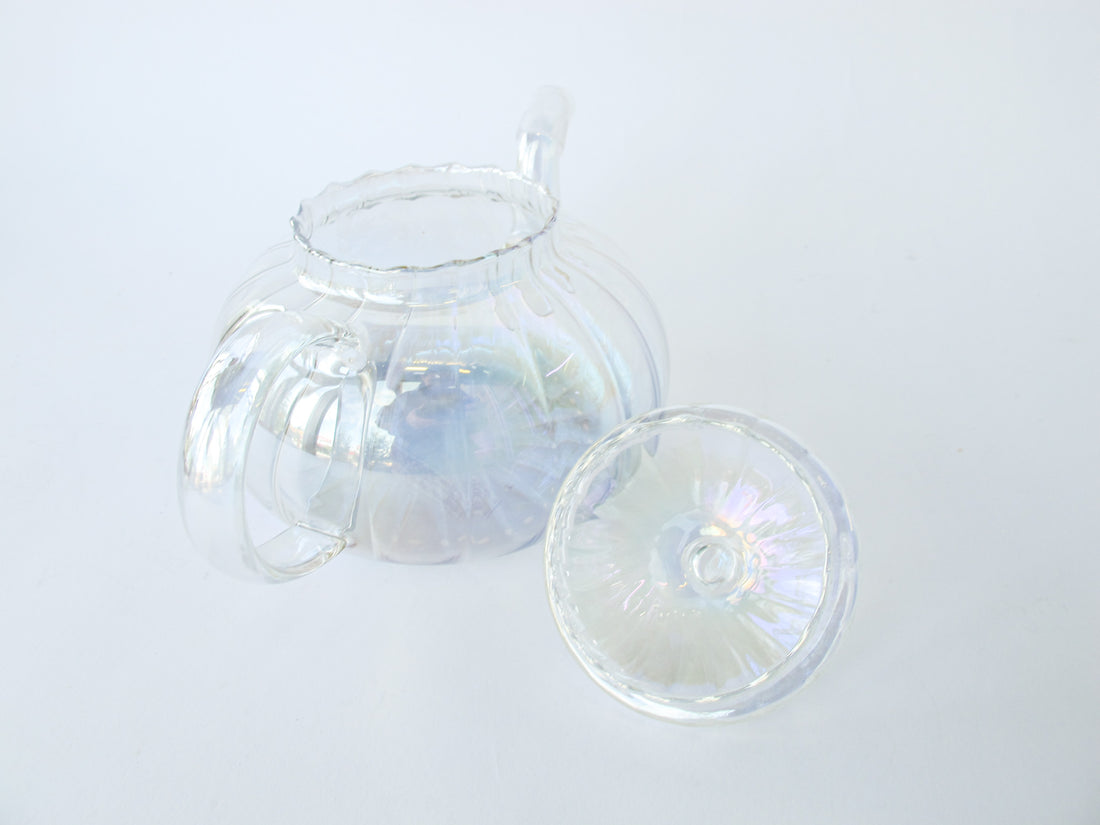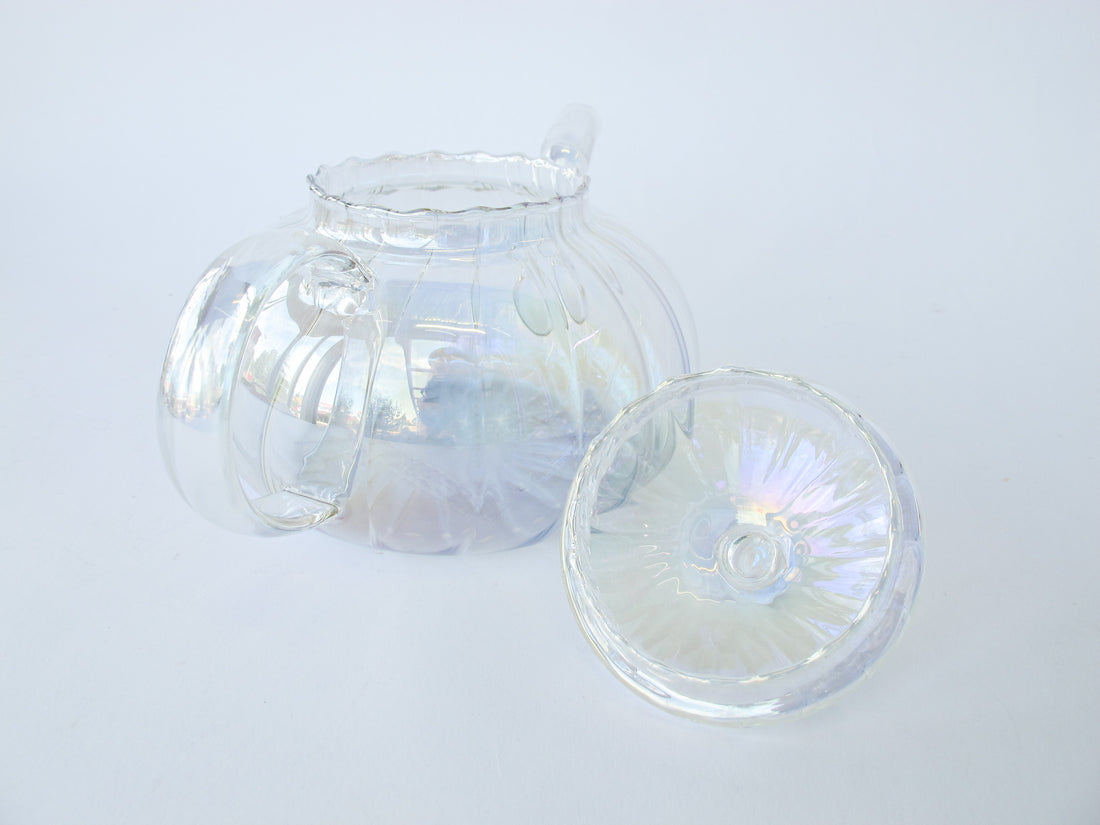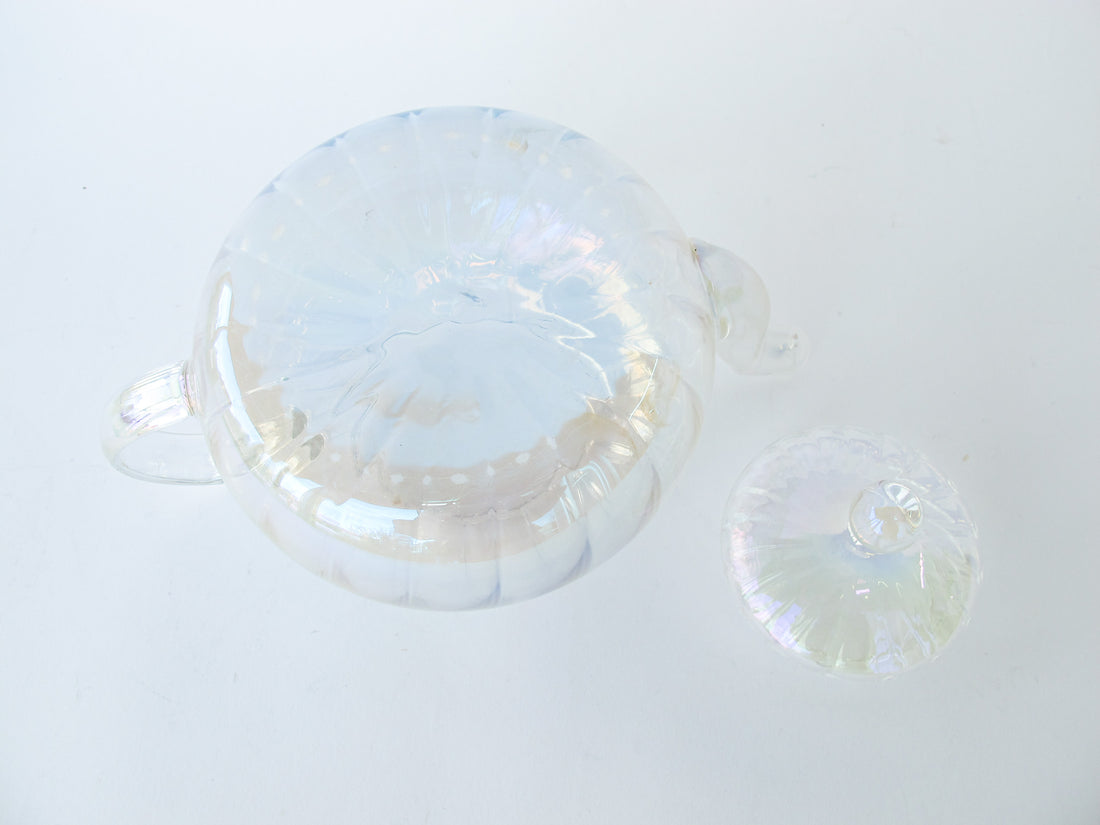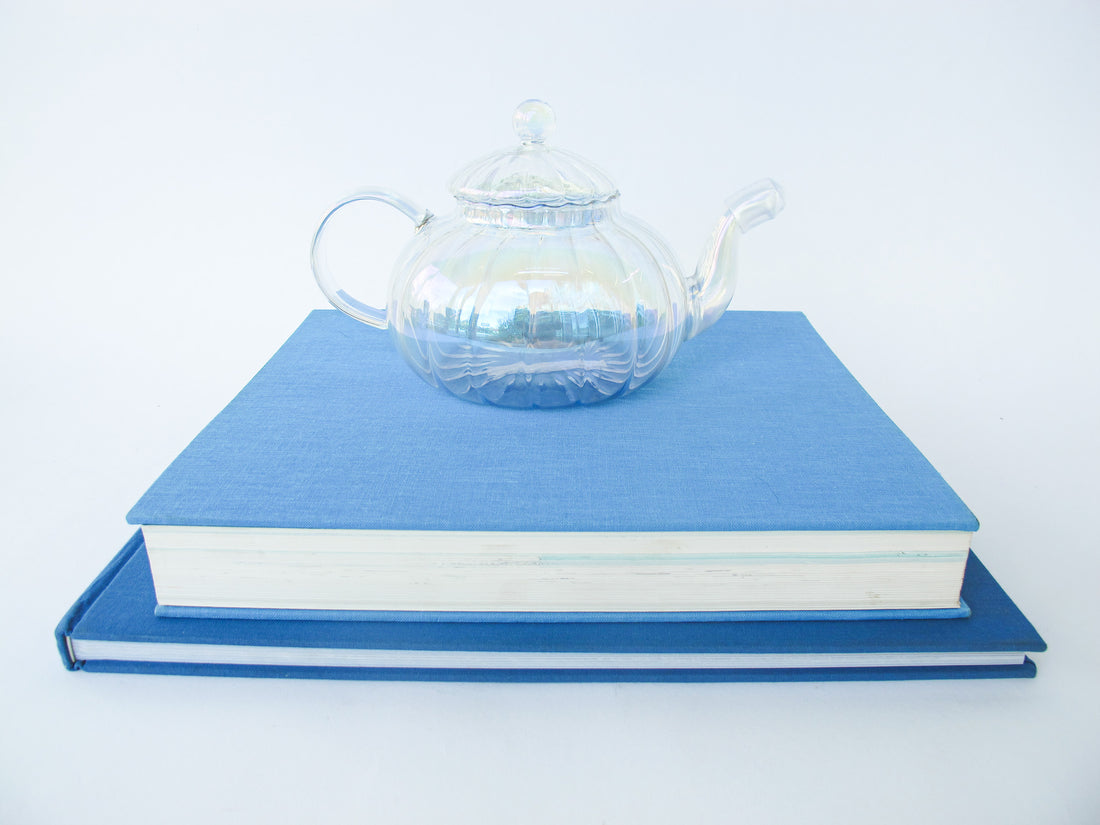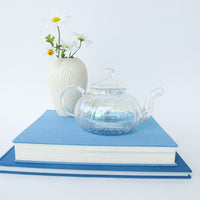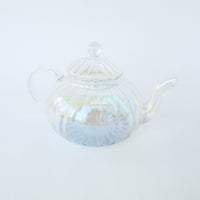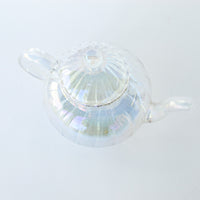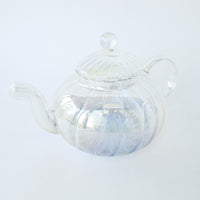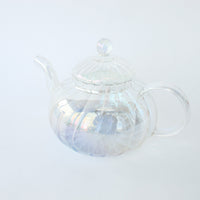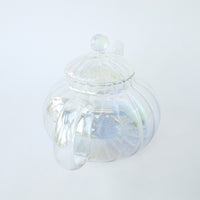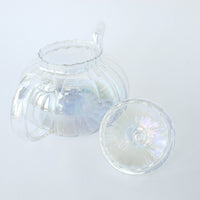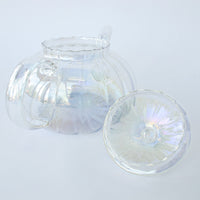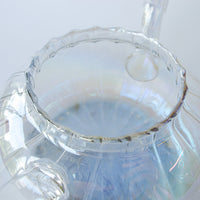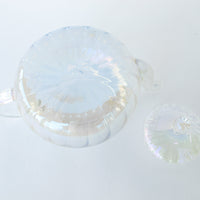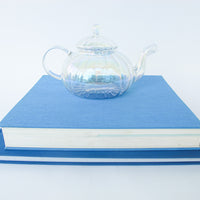 Prismatic Glass Curved Tea Pot
How adorable is this pristine vintage prismatic opalescent glass tea pot? Perfect foradding cooled hot water to steep your tea, this piece can be used as a tea pot or house your pour over coffees all day every day. Has the original glass top in perfect condition. This piece appears to have never been used. Holds a couple big cups or multiple smaller cups of liquid.
The entire piece is made of a glass featuring a beautiful and fun opalescent finish. Not for use on a stove top.

Measures - 9" L X 6" W X 5.5" H to top of lid