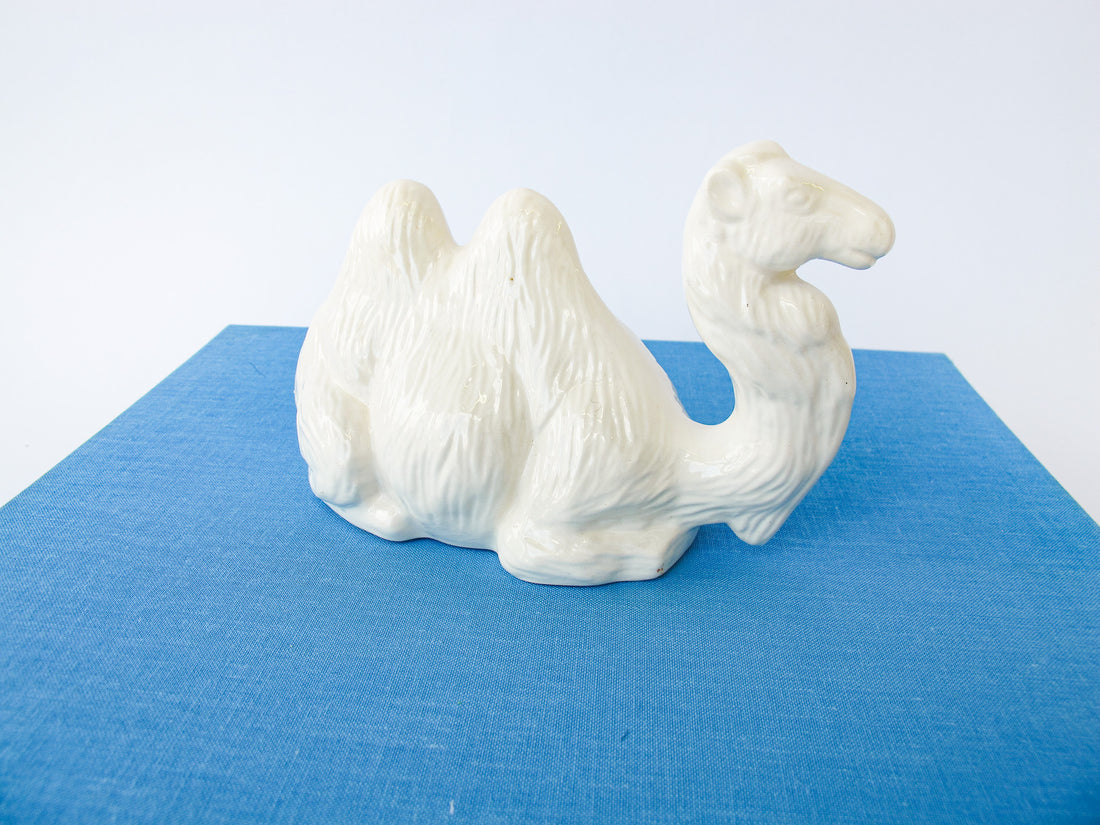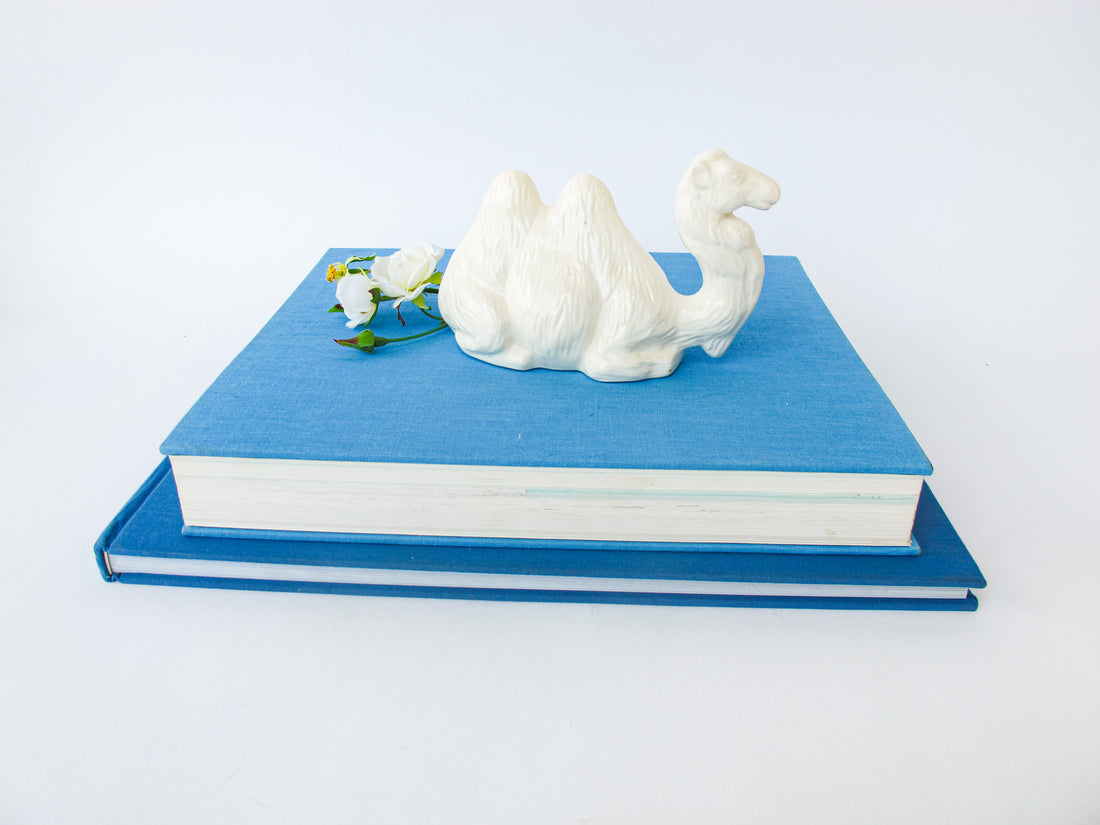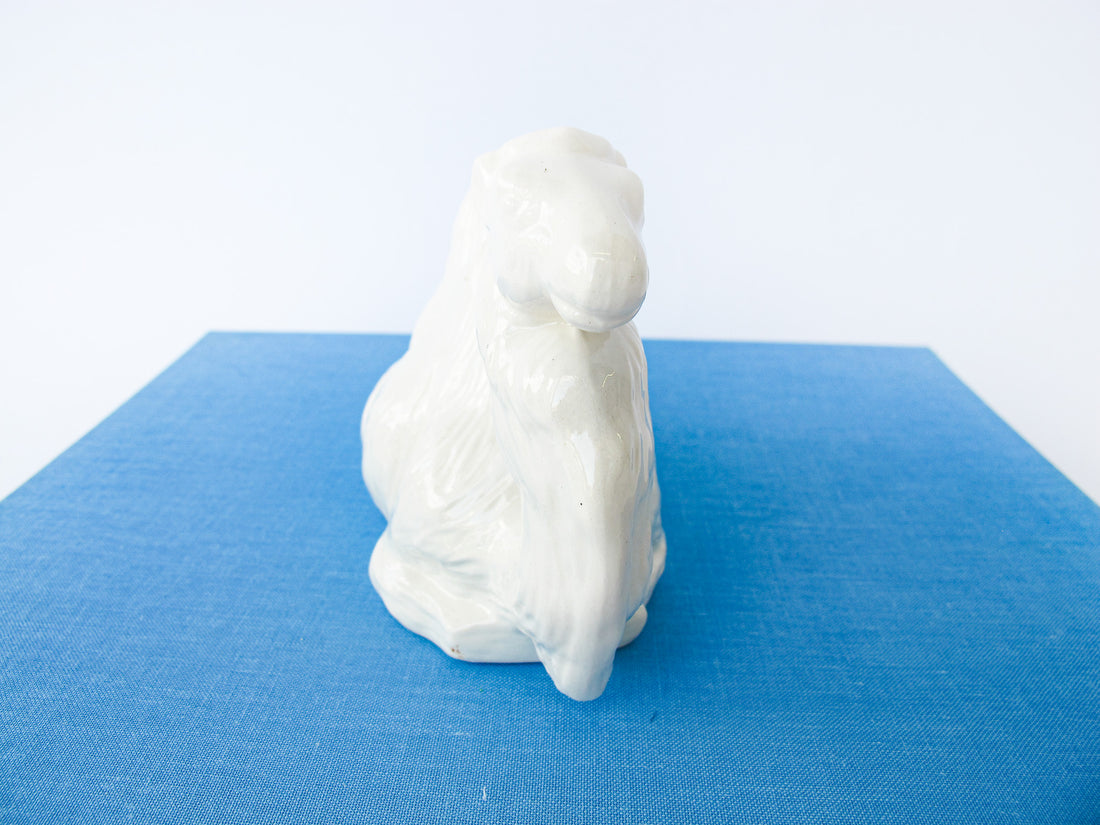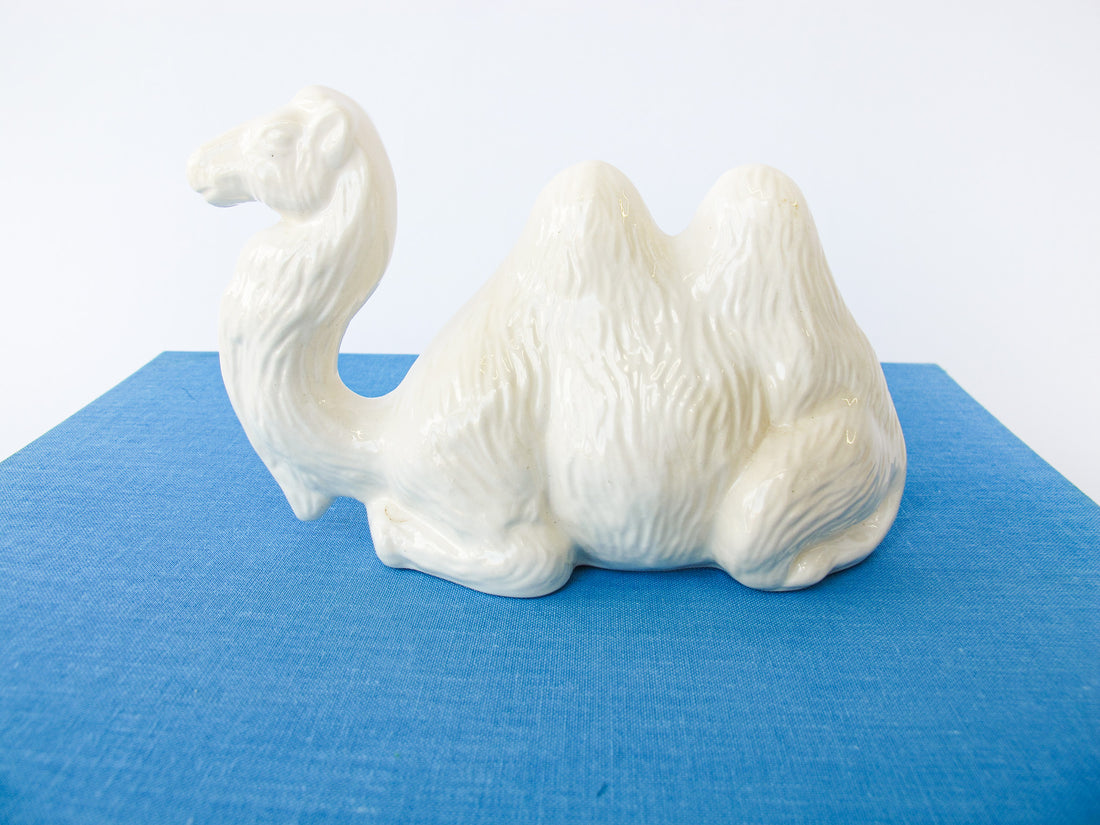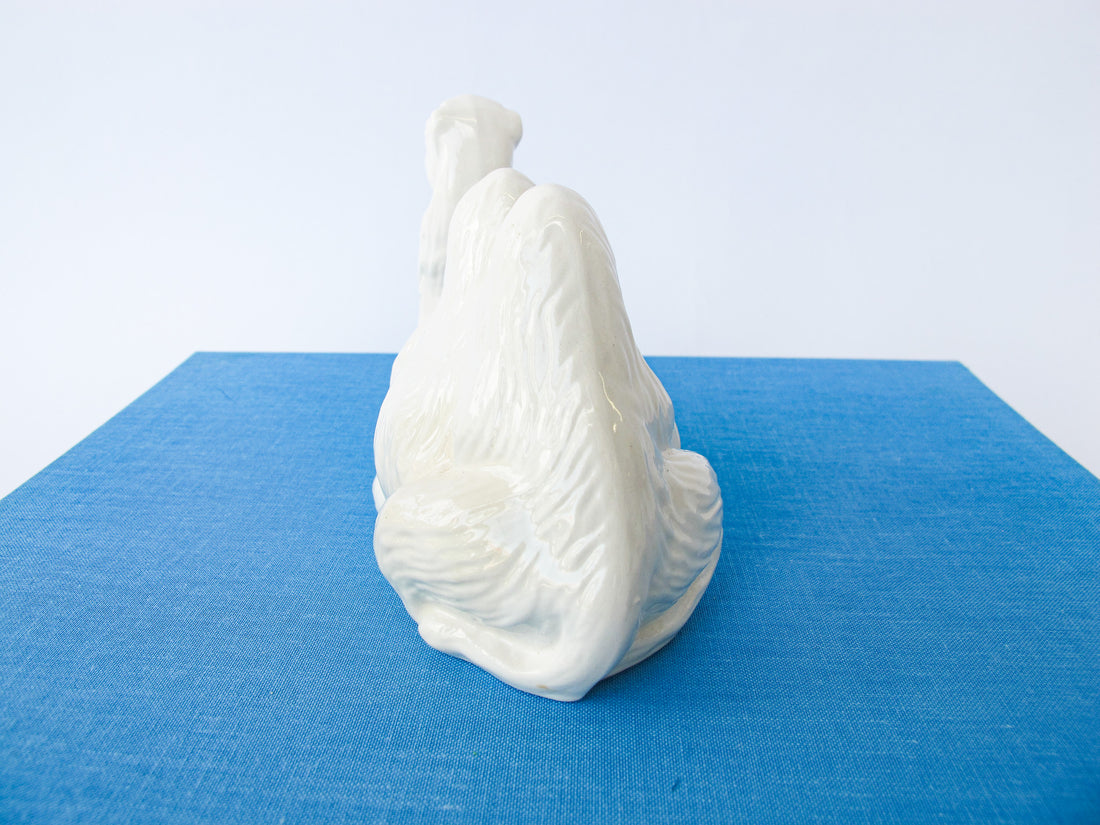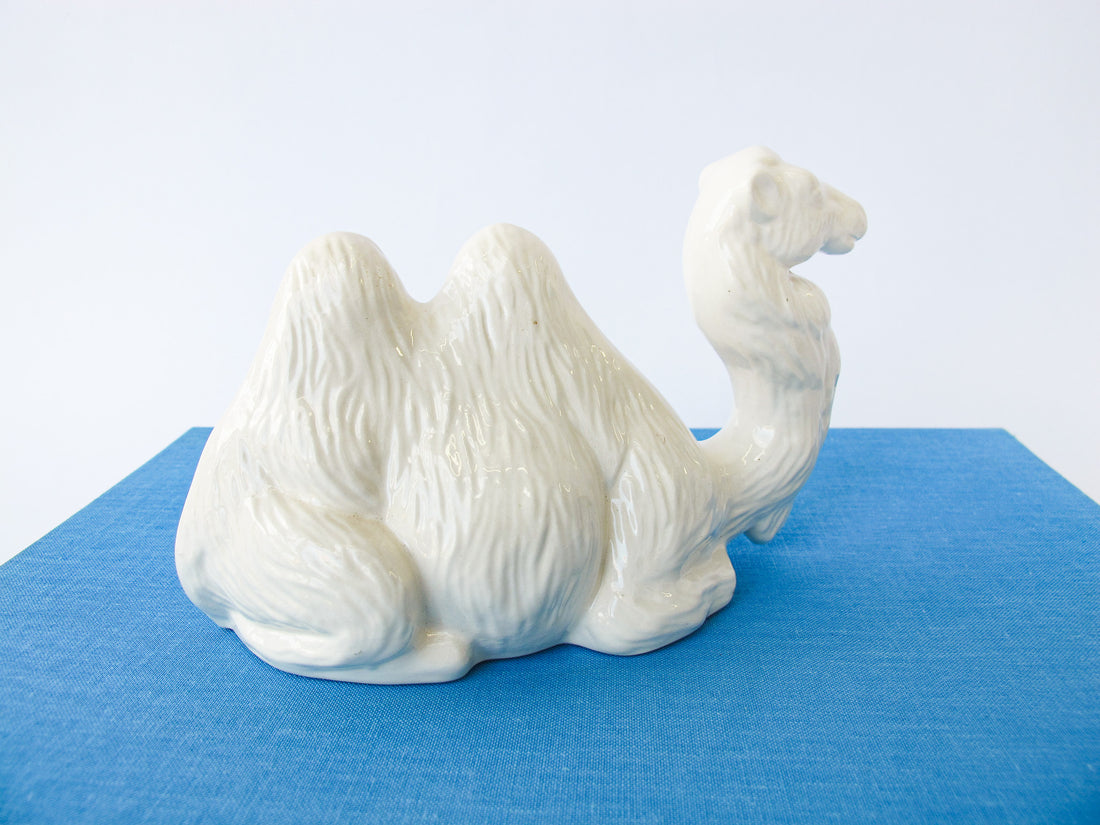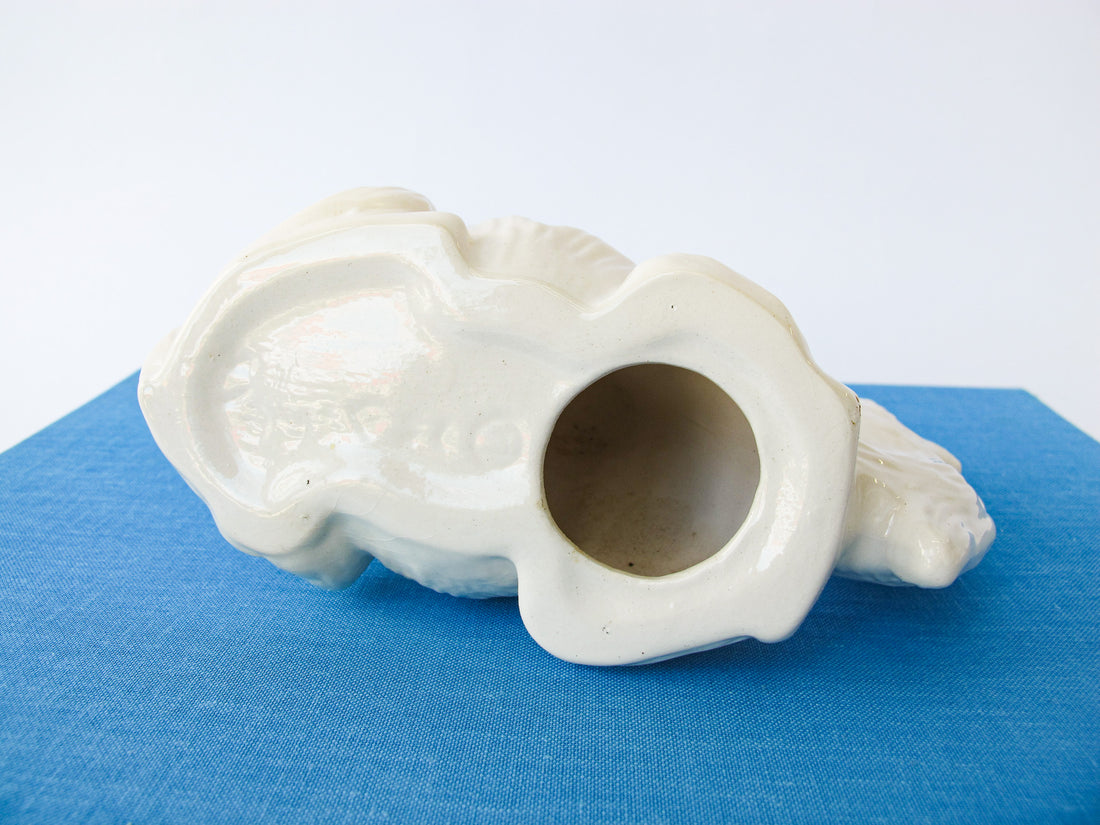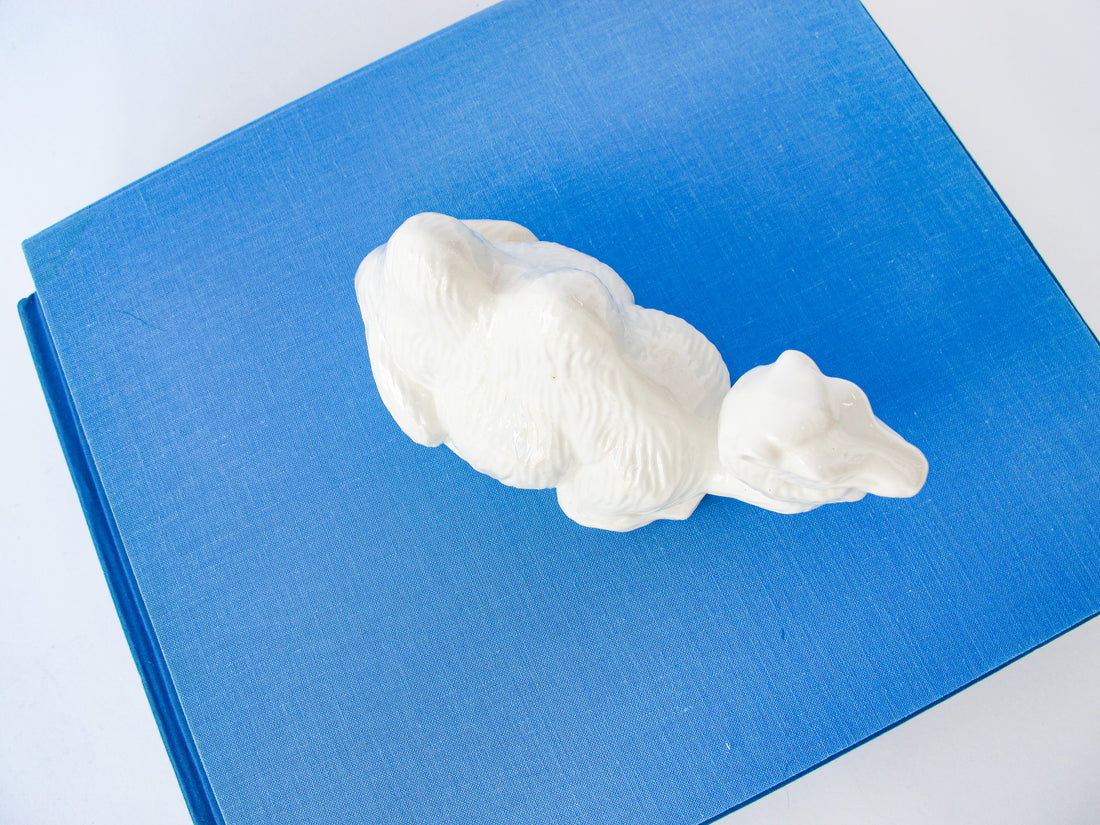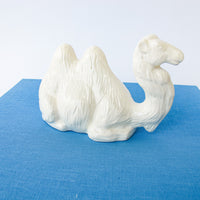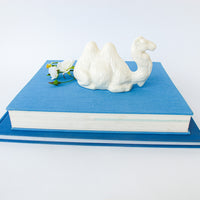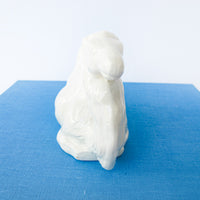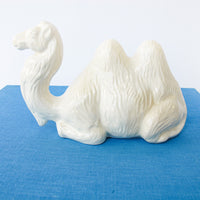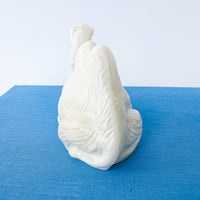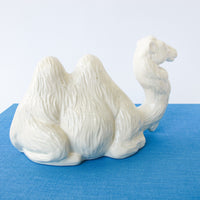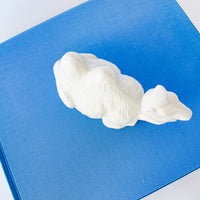 Porcelain White Camel Figure
Originally most likely from a nativity scene, this porcelain camel is stand alone. We love the simplistic nature of all white figures and their ability to be mixed and matched with any everyday home decor.
Style up a shelf, add to a pile of coffee table books and flowers, create a festive scene. The possibilities are endless. In great condition with no cracks or breaks. This piece is hollow and has a makers stamp on the bottom we are not able to make out. 
Measures - 6.5" L X 3"W X 4" H