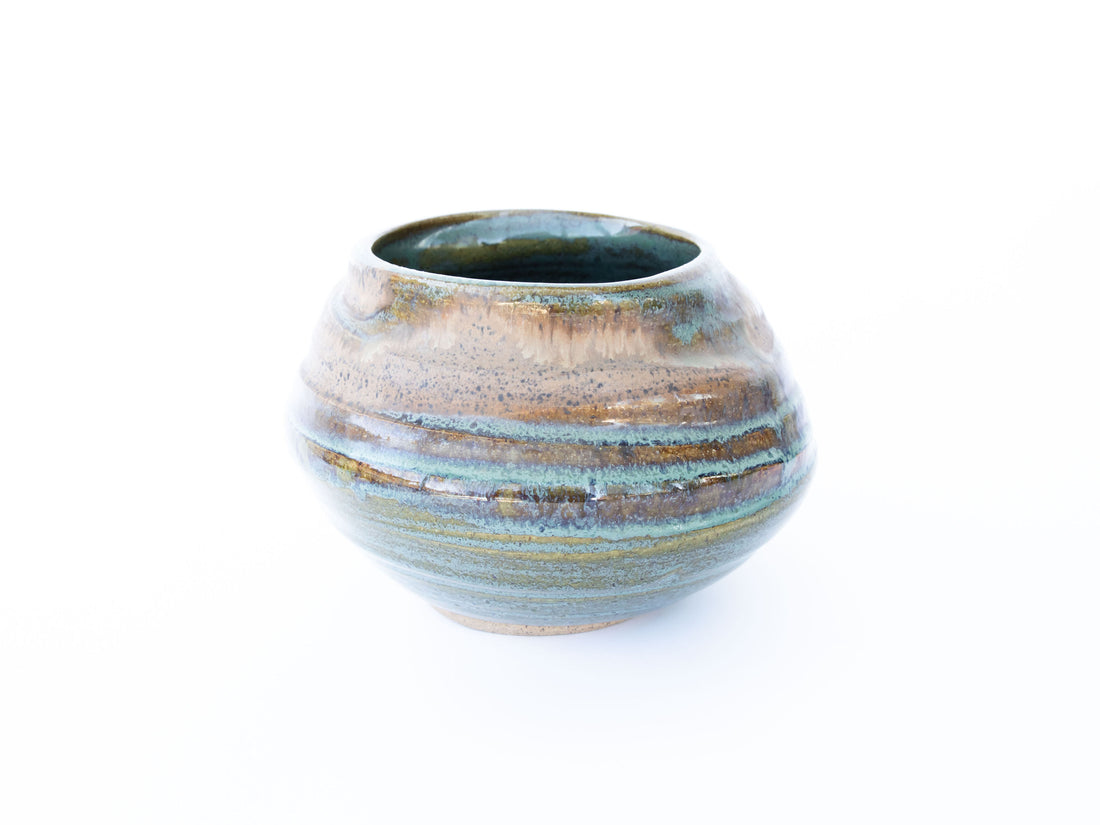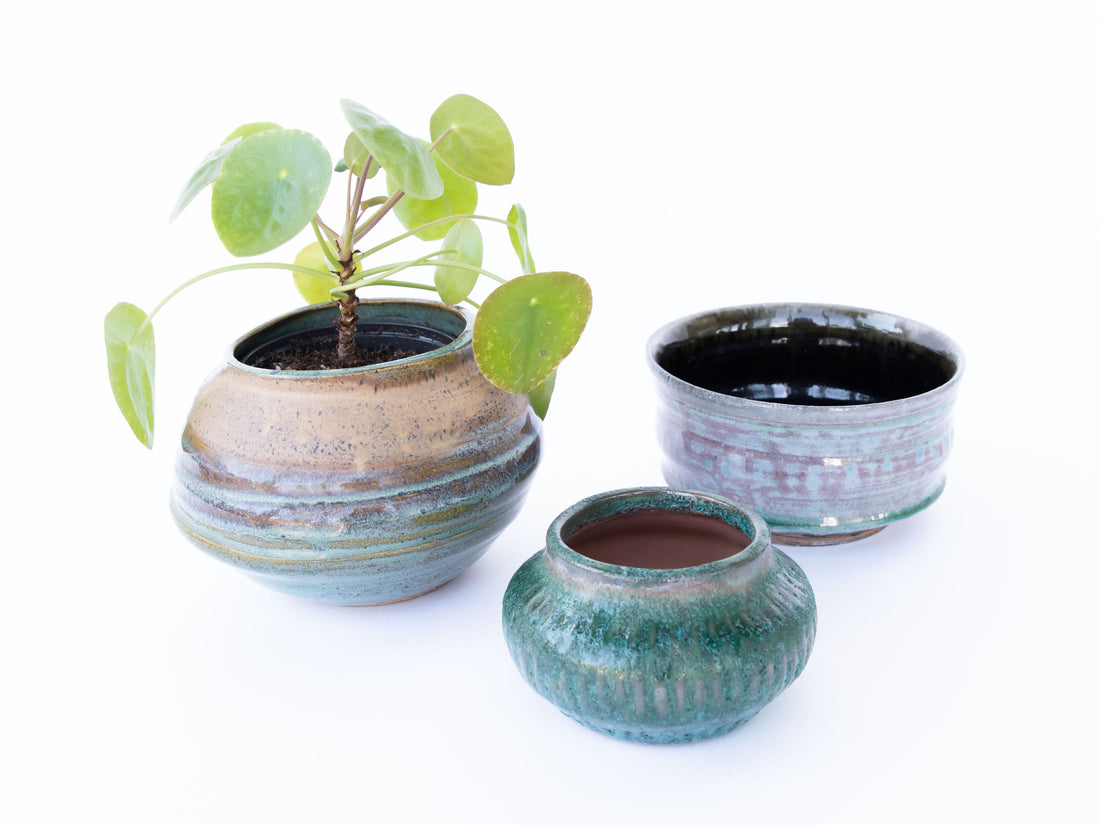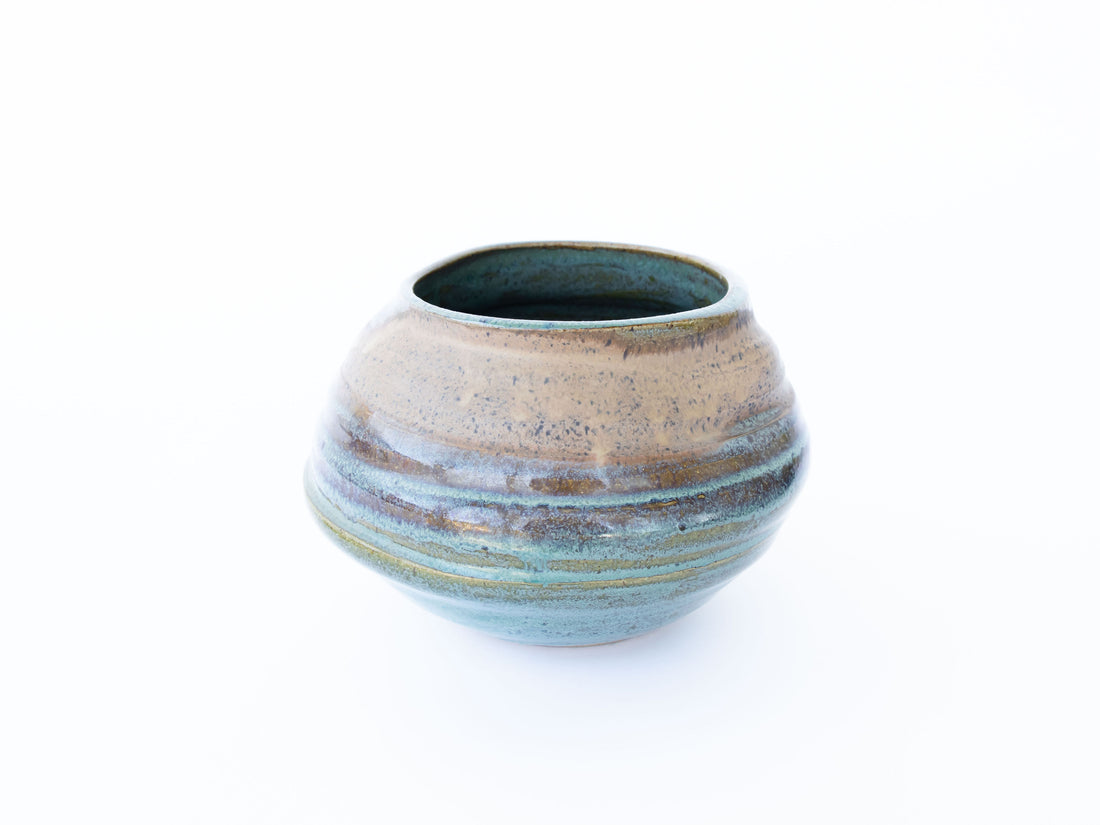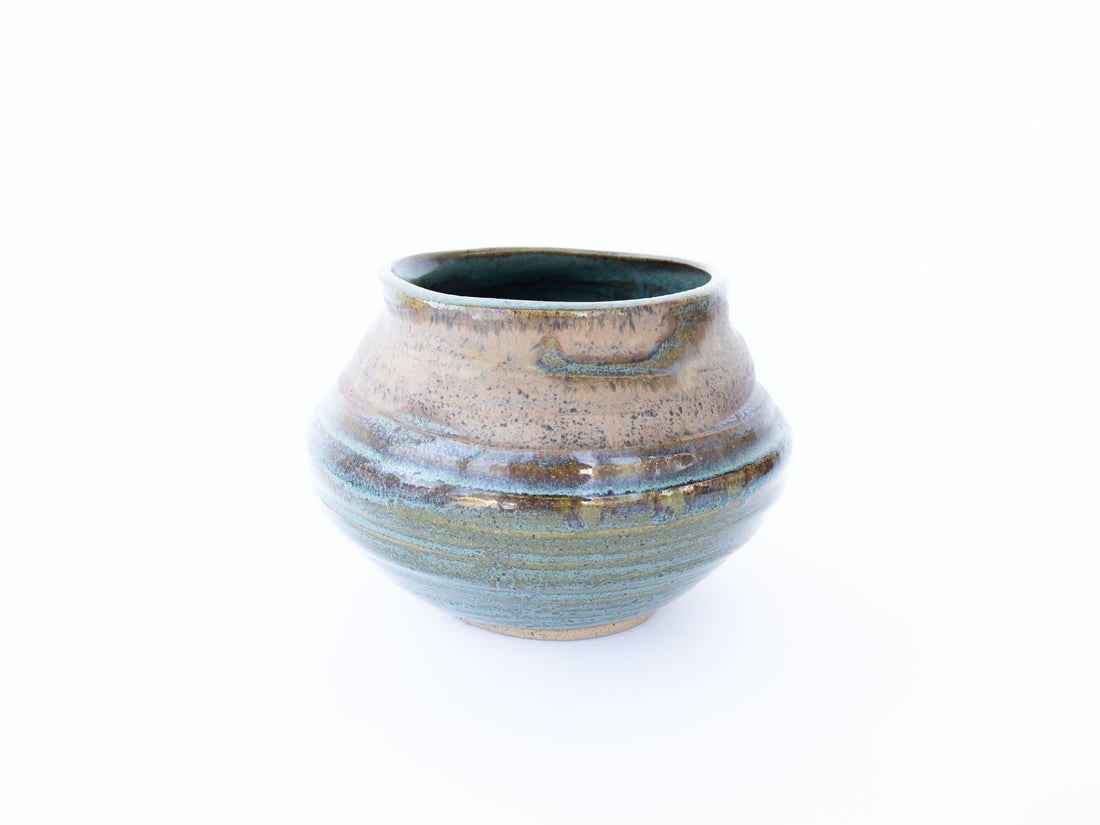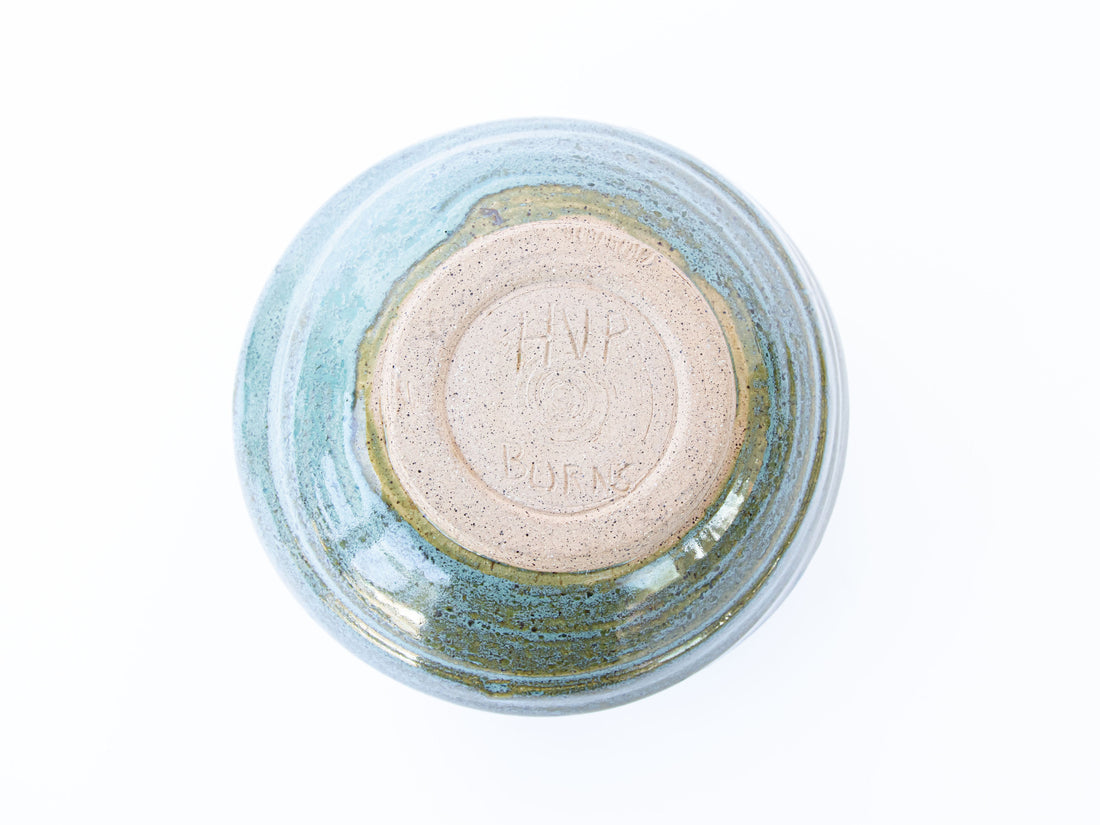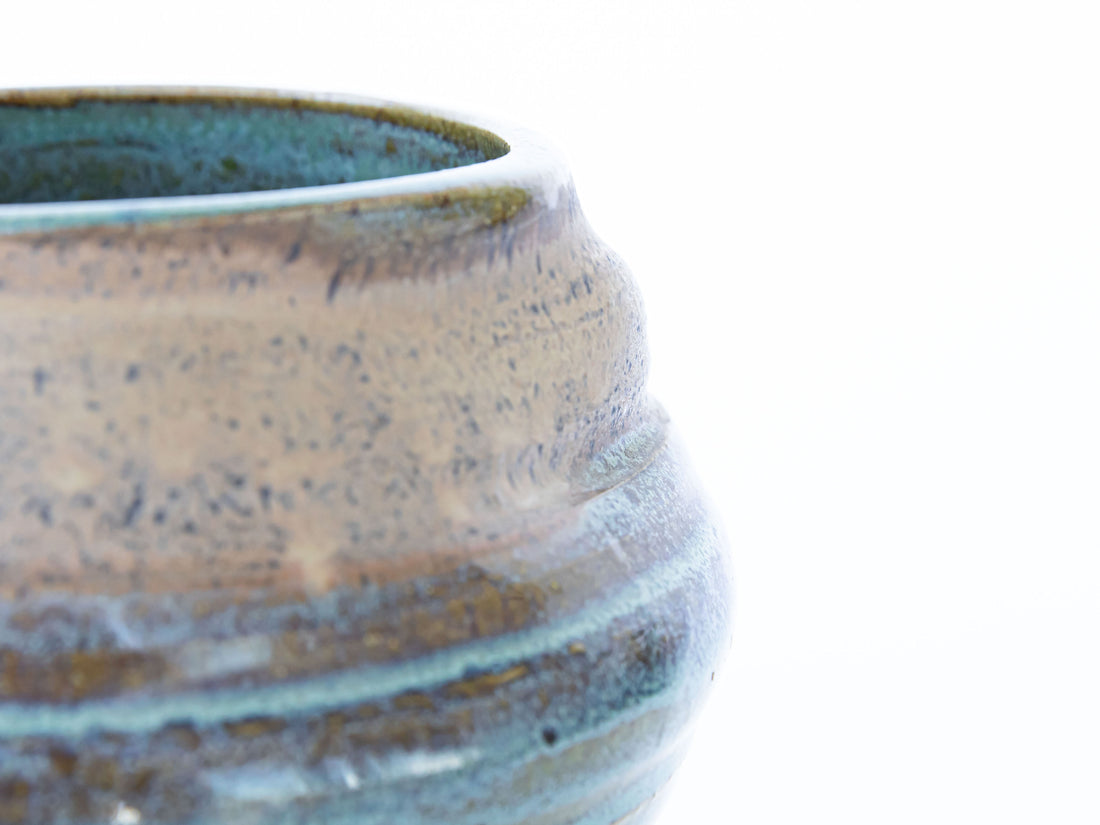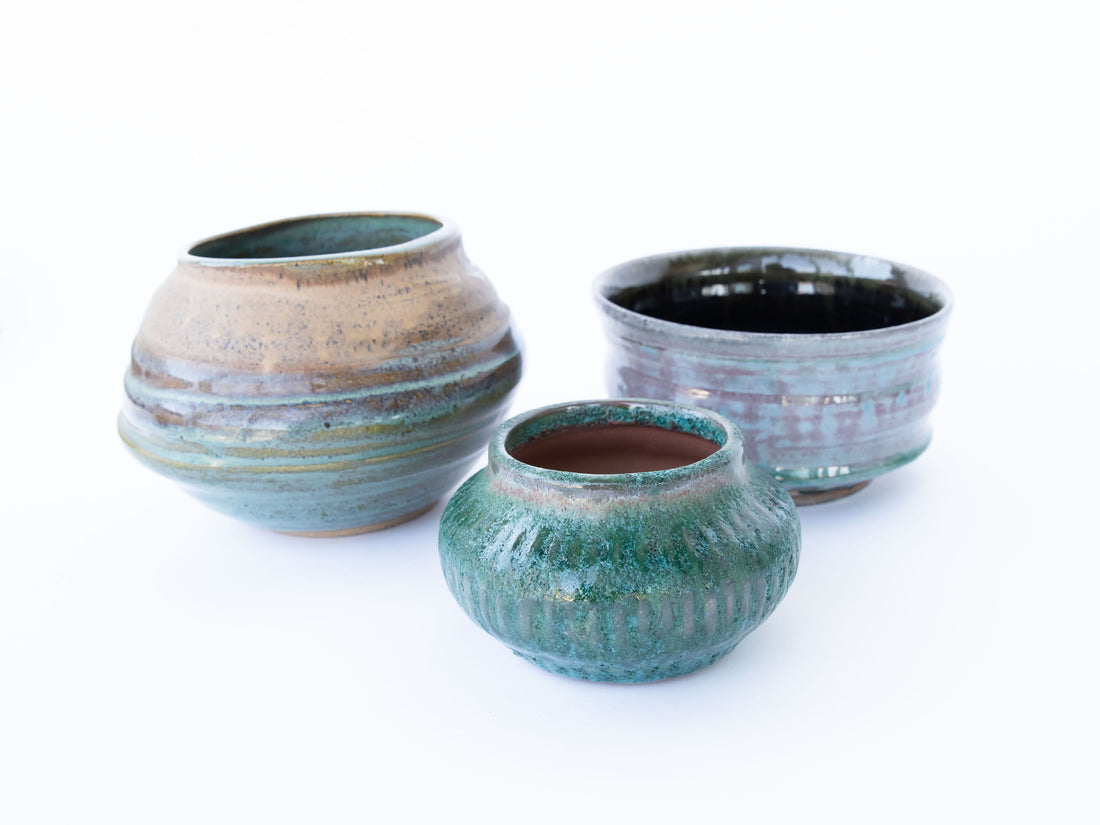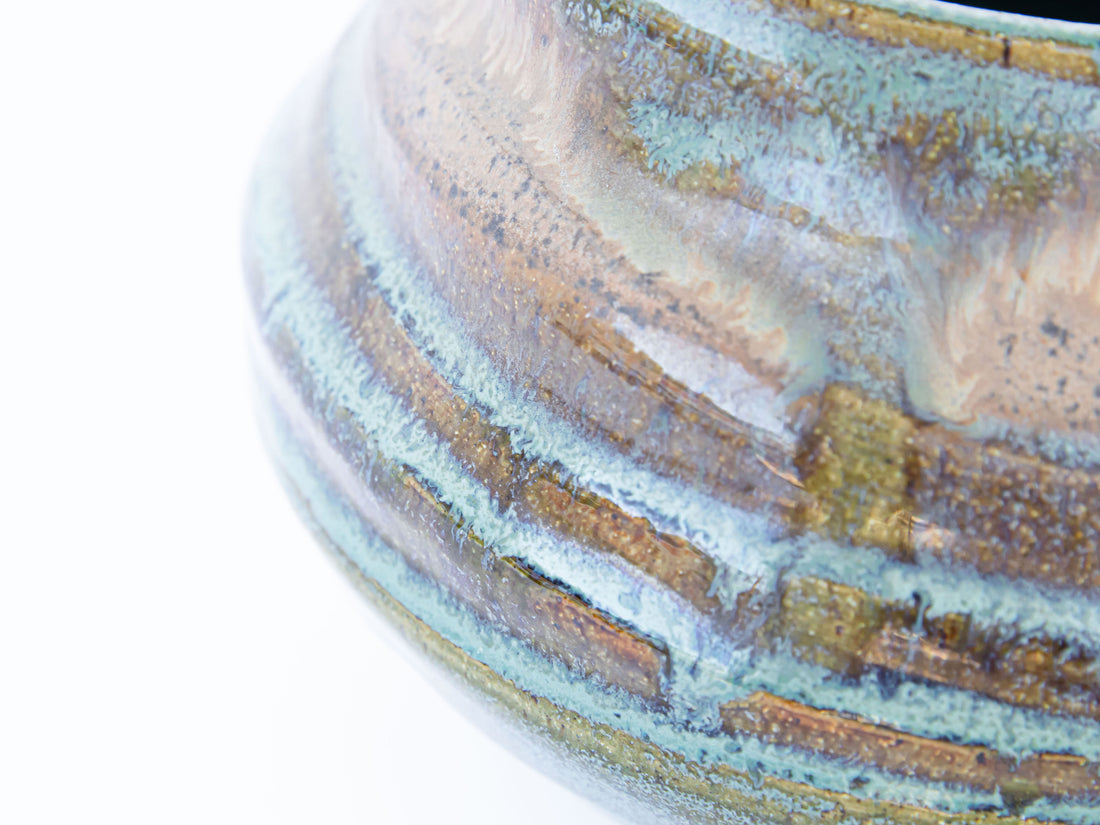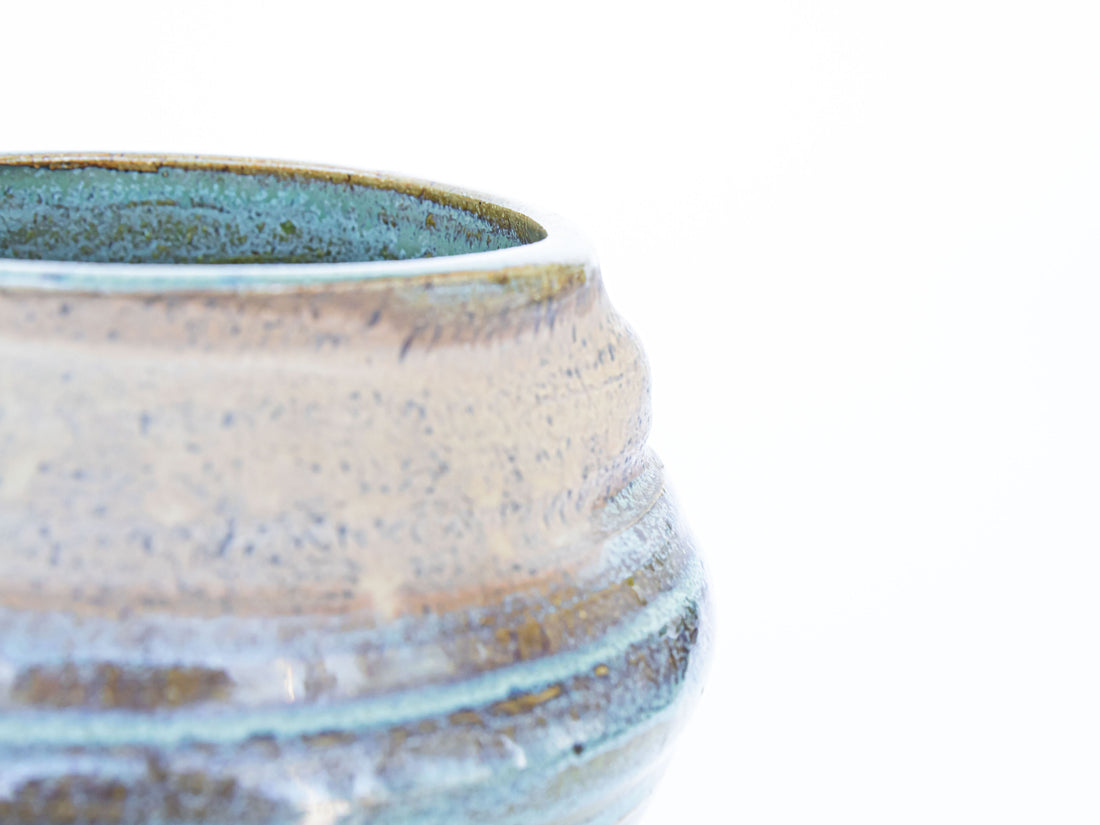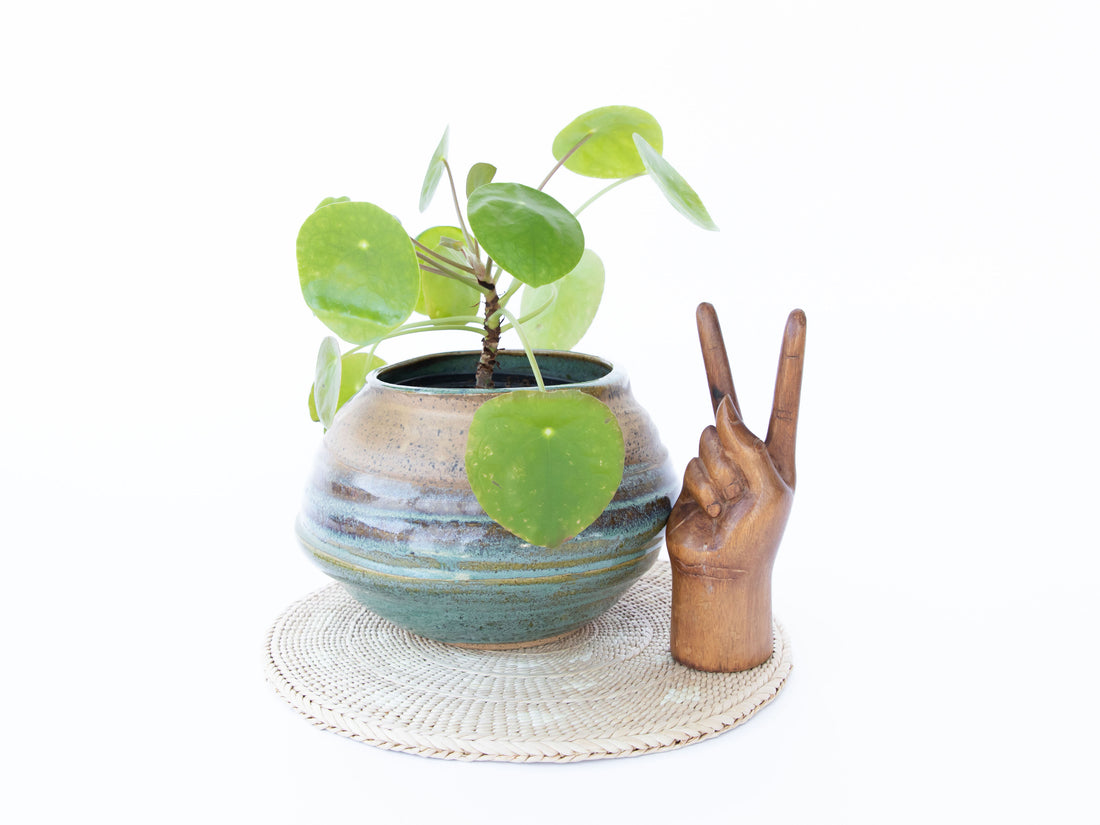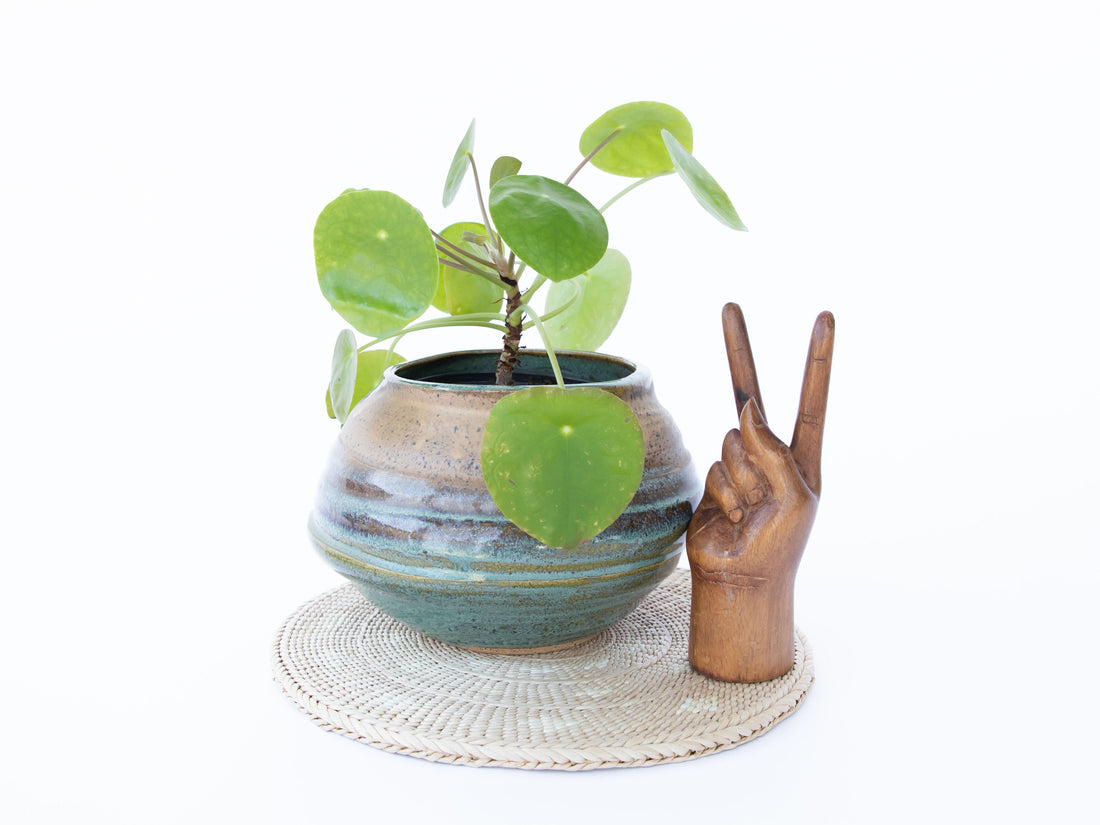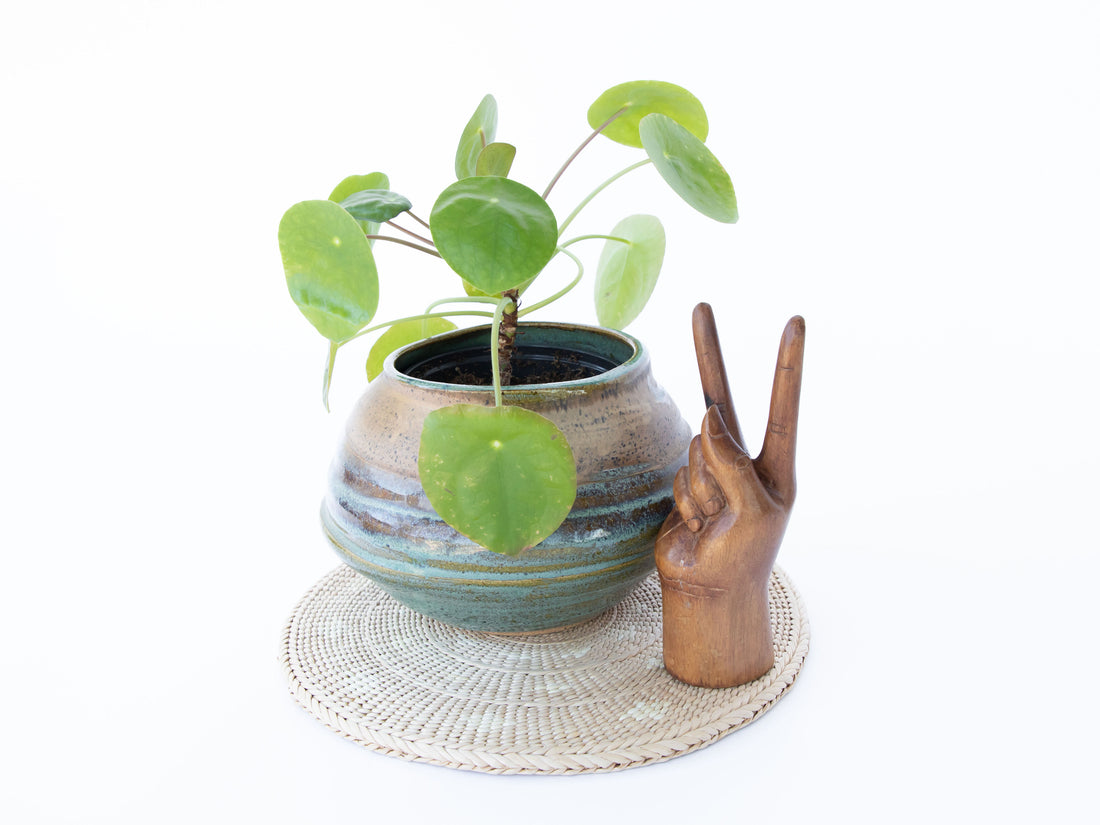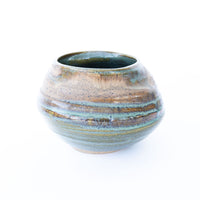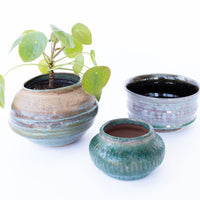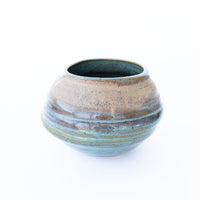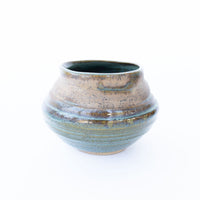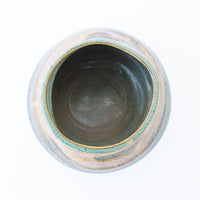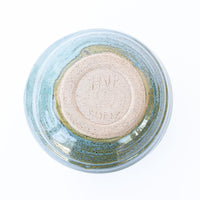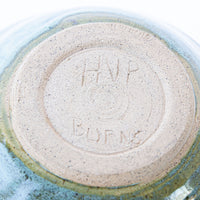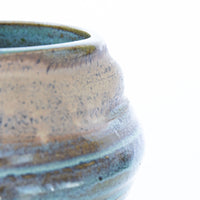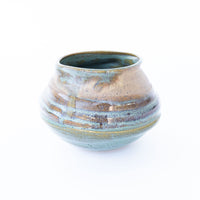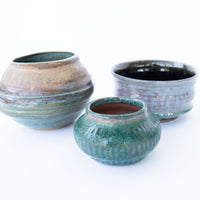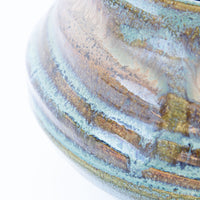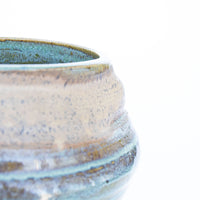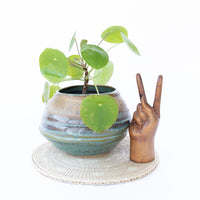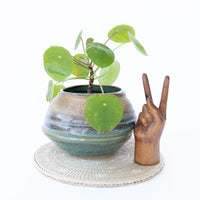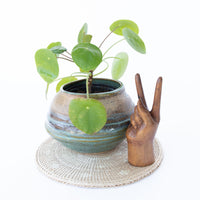 NEW - Organic Spun Lopsided Bowl with Teal and Purple Glaze Signed HVP Burns
We are extremely particular about the types of ceramic we pickup. They have to have that vibrant eye catching complex finish and a beautiful organic shape. This hand spun ceramic pottery piece ticks all the boxes. Features a very angular organic shift and the most beautiful drip glaze finish.
This piece is signed HVP Burns on the bottom and would be the perfect piece to hold a plant pot as seen in the photos. Fits a 5" D pot and hides it well if you want to swap plants and not permanently plant. Would also be perfect for shorter flower arrangements etc. OR simply display it on its own with a collection to provide a beautiful shelf display. We even use these pieces to hold small utensils etc. 
Measures - 
7" D x 5" H