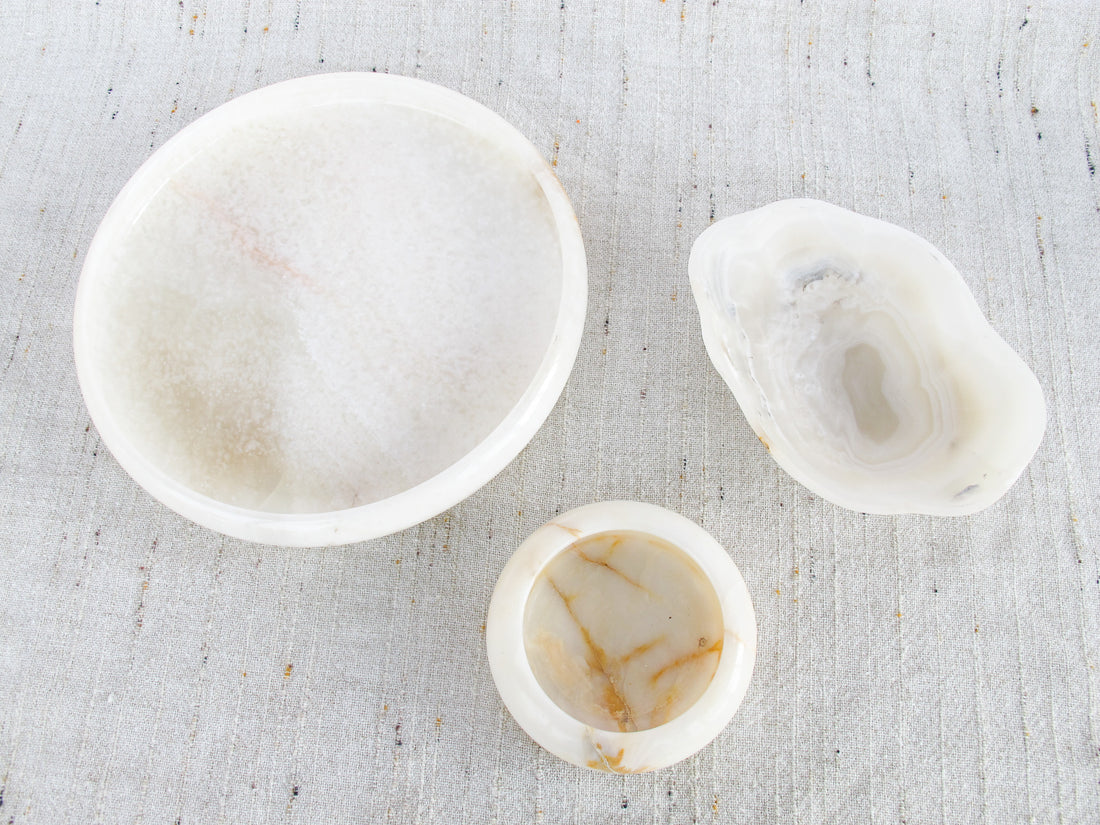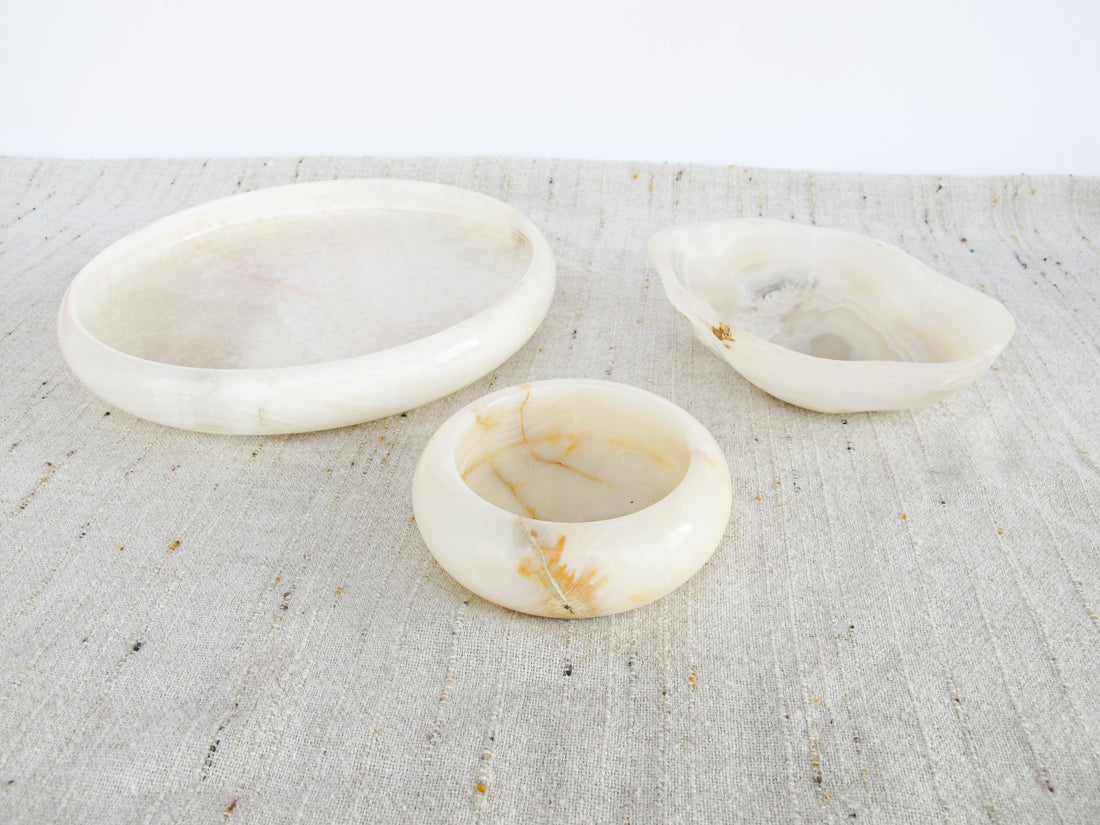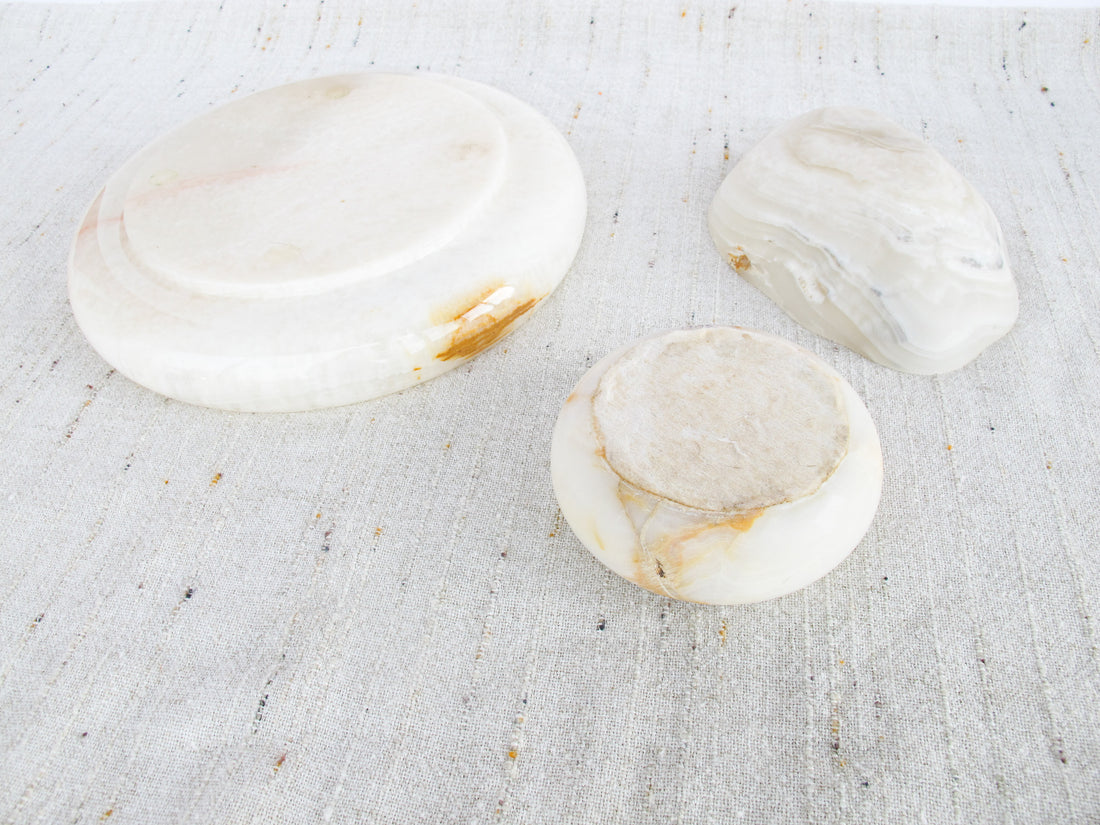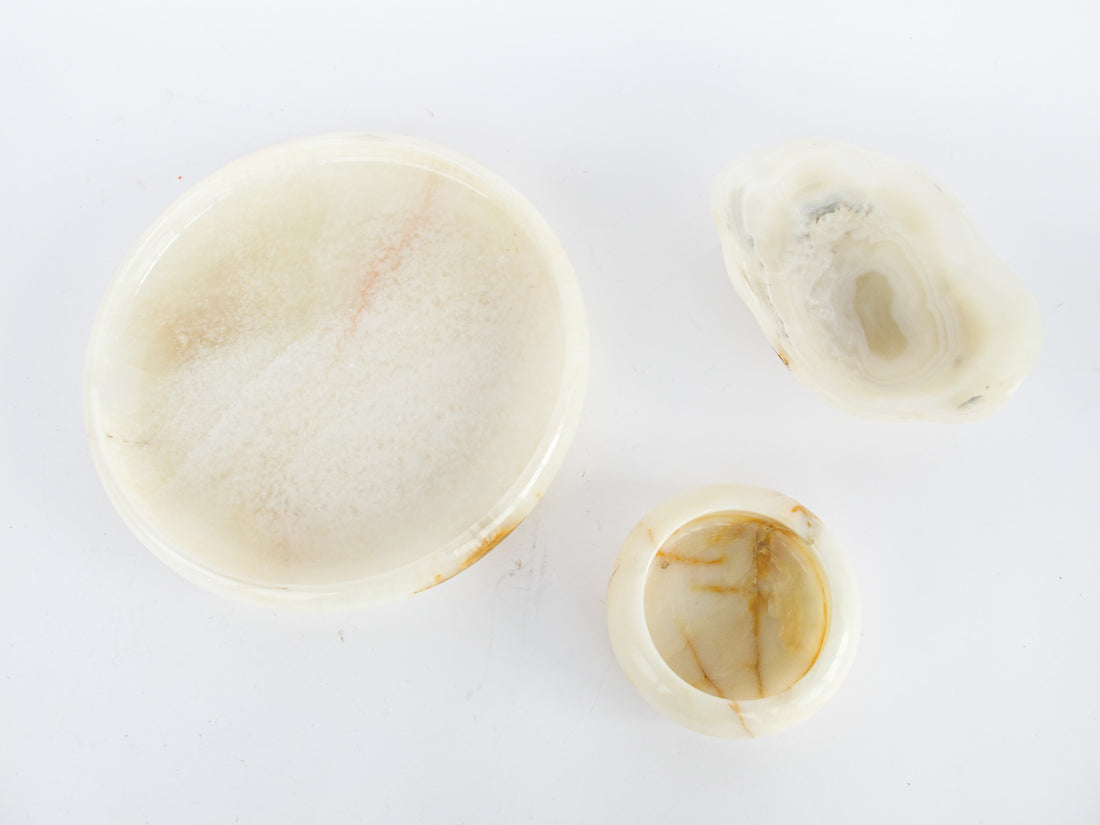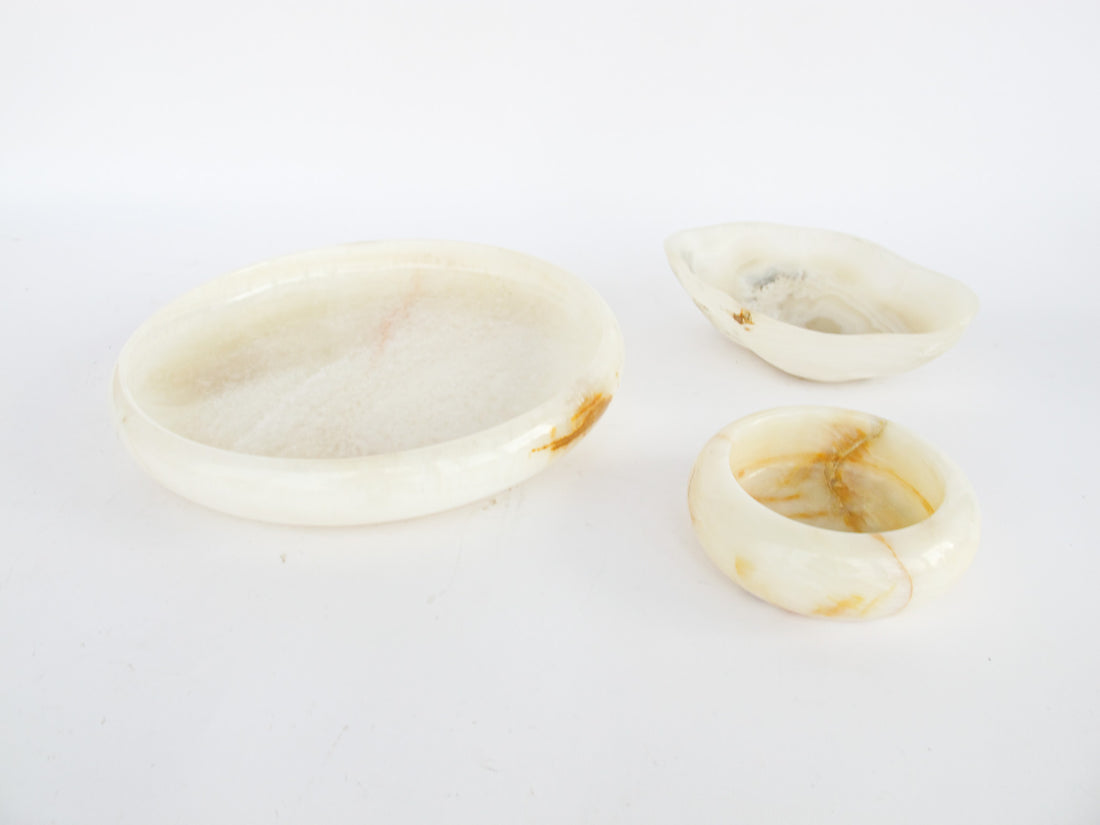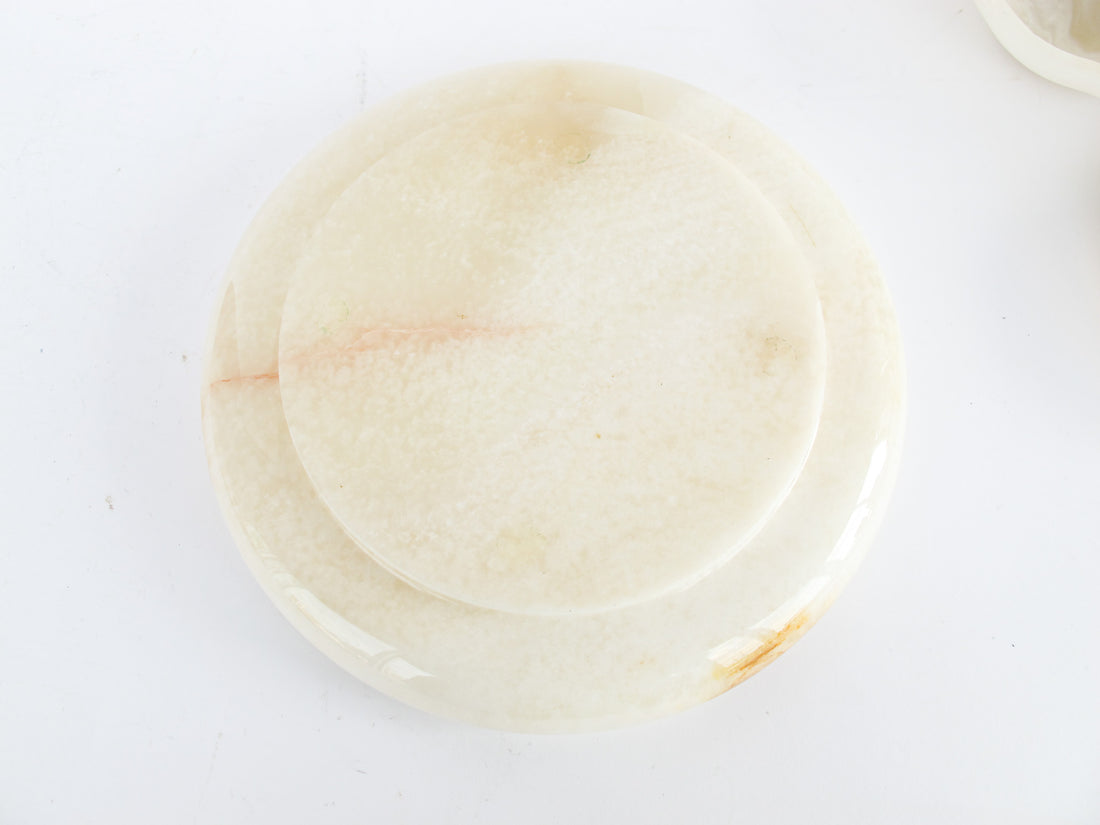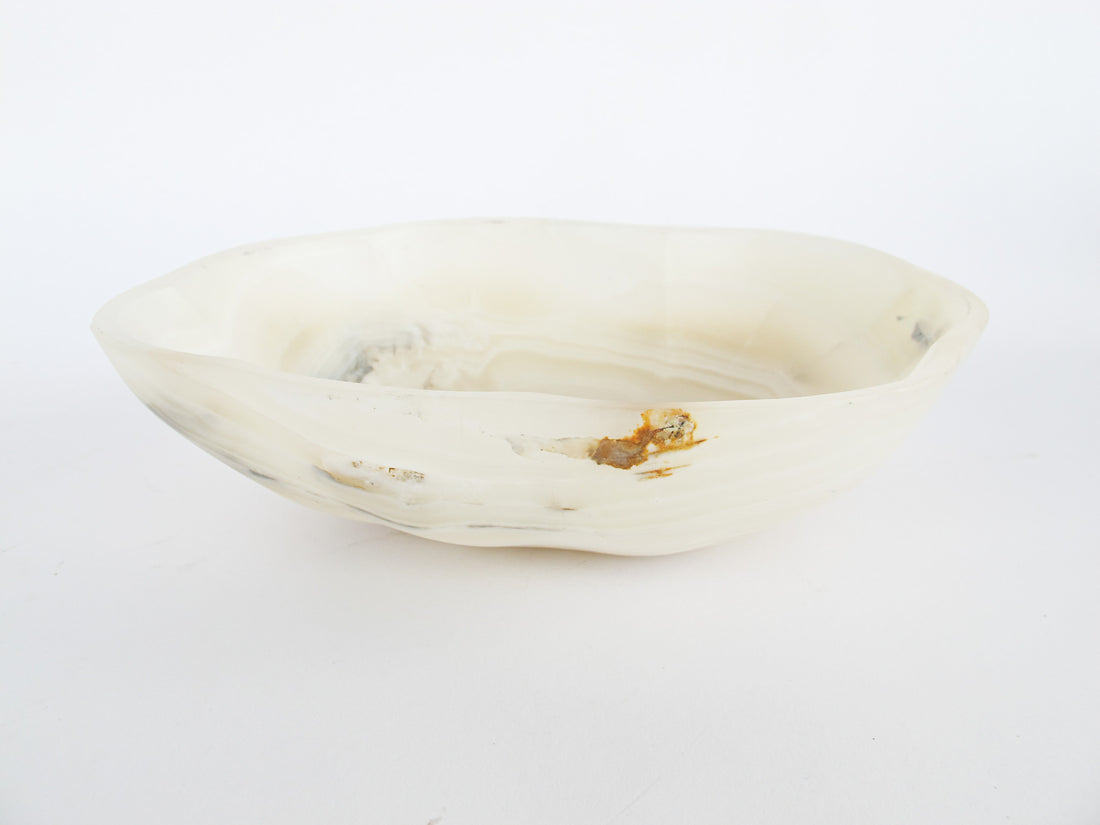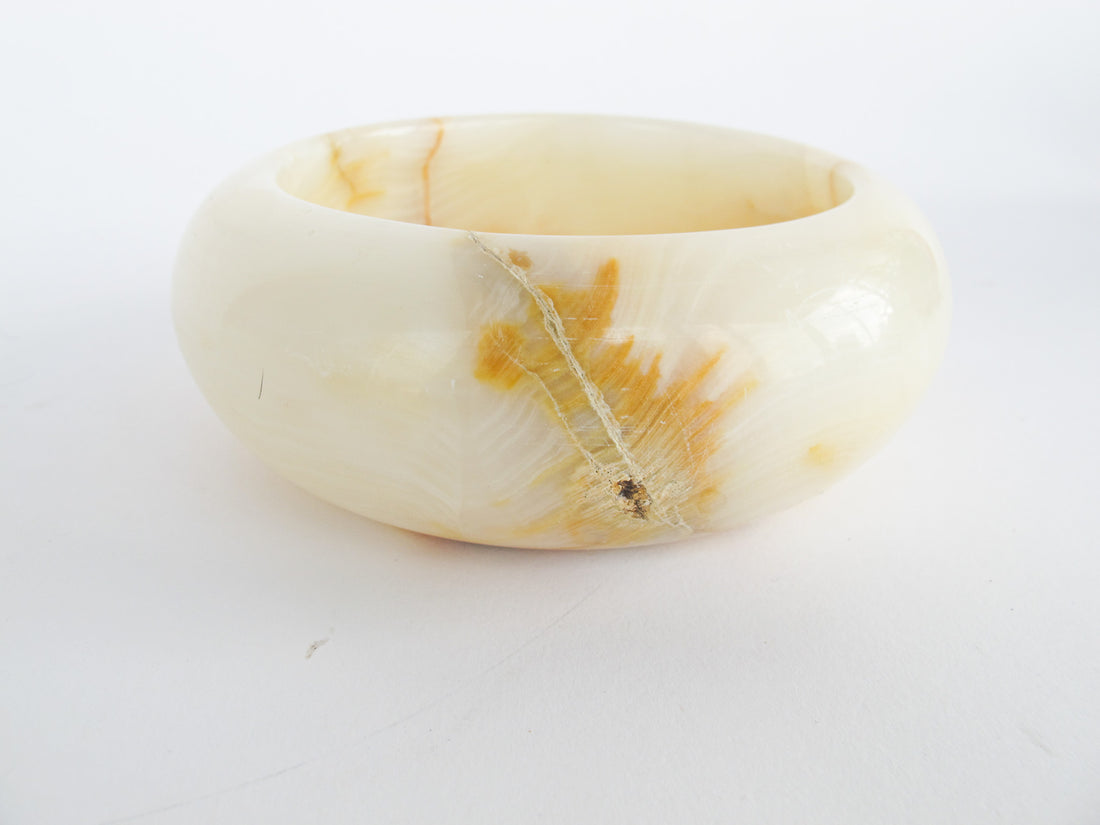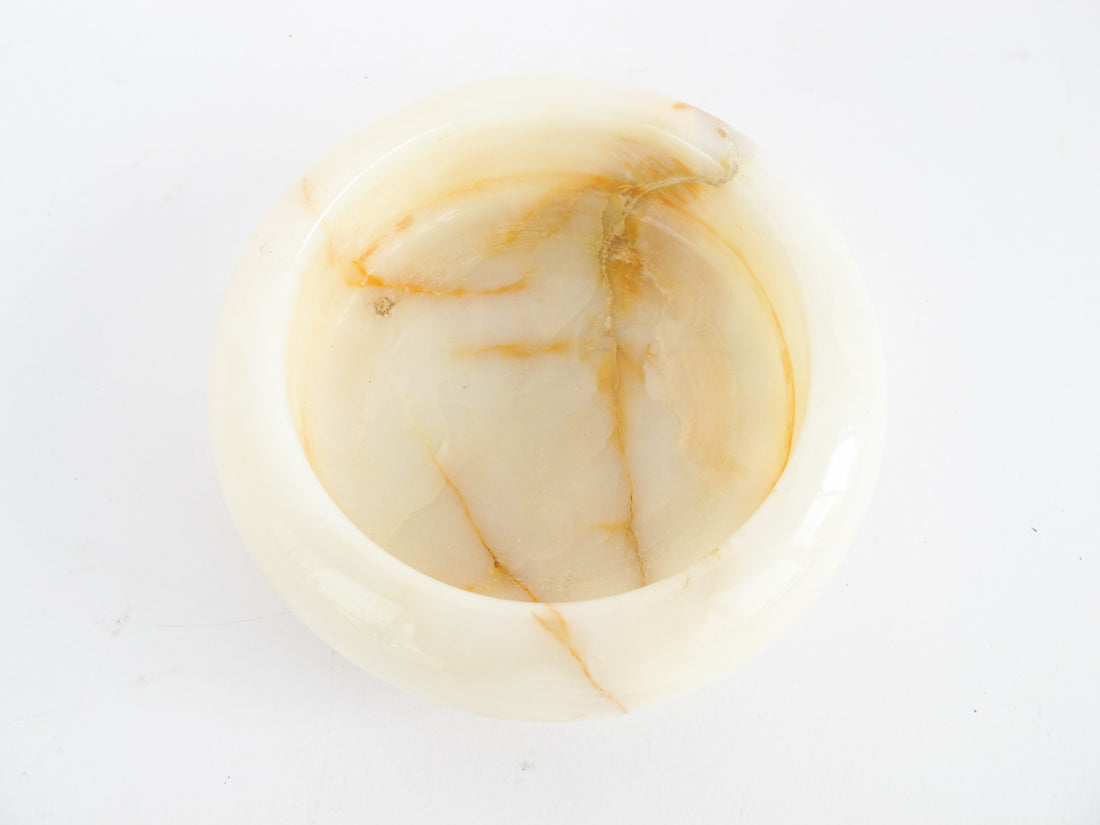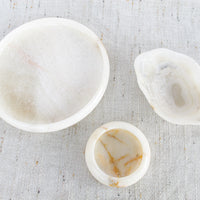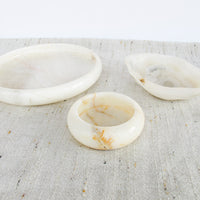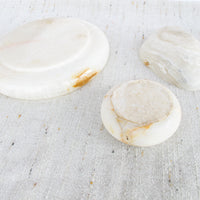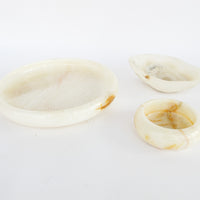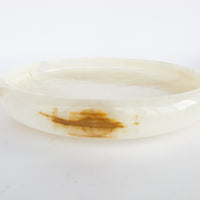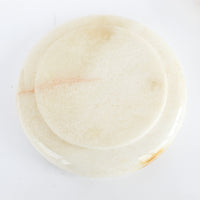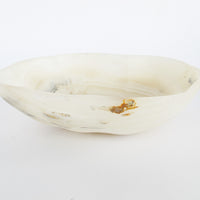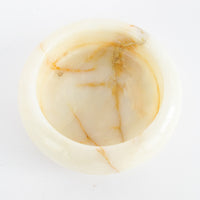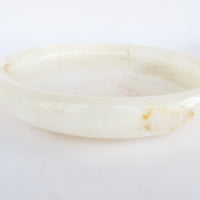 Vintage Stone Marble Onyx Tray Bowl (Sold Separately)
Stone bowls in everyday home decor can bring a sense of nature and rustic charm to a space. The design aesthetic of stone bowls typically emphasizes the natural beauty and texture of the material, often showcasing the unique patterns and colors that can be found in different types of stone.
In terms of shape and size, stone bowls can vary widely depending on their intended use and the specific design preferences of the homeowner. Some stone bowls may be shallow and wide, perfect for use as a centerpiece on a dining table or coffee table. Others may be deeper and narrower, ideal for holding small items like keys or jewelry.
When it comes to color, stone bowls can range from light, neutral shades to darker, more dramatic hues. Some homeowners may opt for a natural, unpolished look that highlights the raw beauty of the stone, while others may prefer a smoother, more polished finish that adds a touch of sophistication and refinement to their decor.
We have three bowls available and sold separately. Please read the description carfully.
Small Onyx and Rust vein Stone Bowl Measures - 5.5" D x 2.25" H X 4" D Opening X 1.5" Depth of the bowl  - Has a natural darker and textured stone marking as seen in the photos.
Large white, clear and cream Stone Bowl Measures - 12" D X 2.5" H /10.75" D - Has a slight chip on the lip of the bowl that doesn't take away from the elgance of these piece and is priced accordingly.
Wavy Edge Marble Bowl Measures - 8.25" L x 6" W x 3" h
Overall, the design aesthetic of stone bowls in everyday home decor is all about celebrating the beauty and texture of natural materials, while also adding a touch of warmth and character to a space. Whether used as a functional object or simply as a decorative accent, a well-placed stone bowl can help bring a sense of earthiness and groundedness to any room.