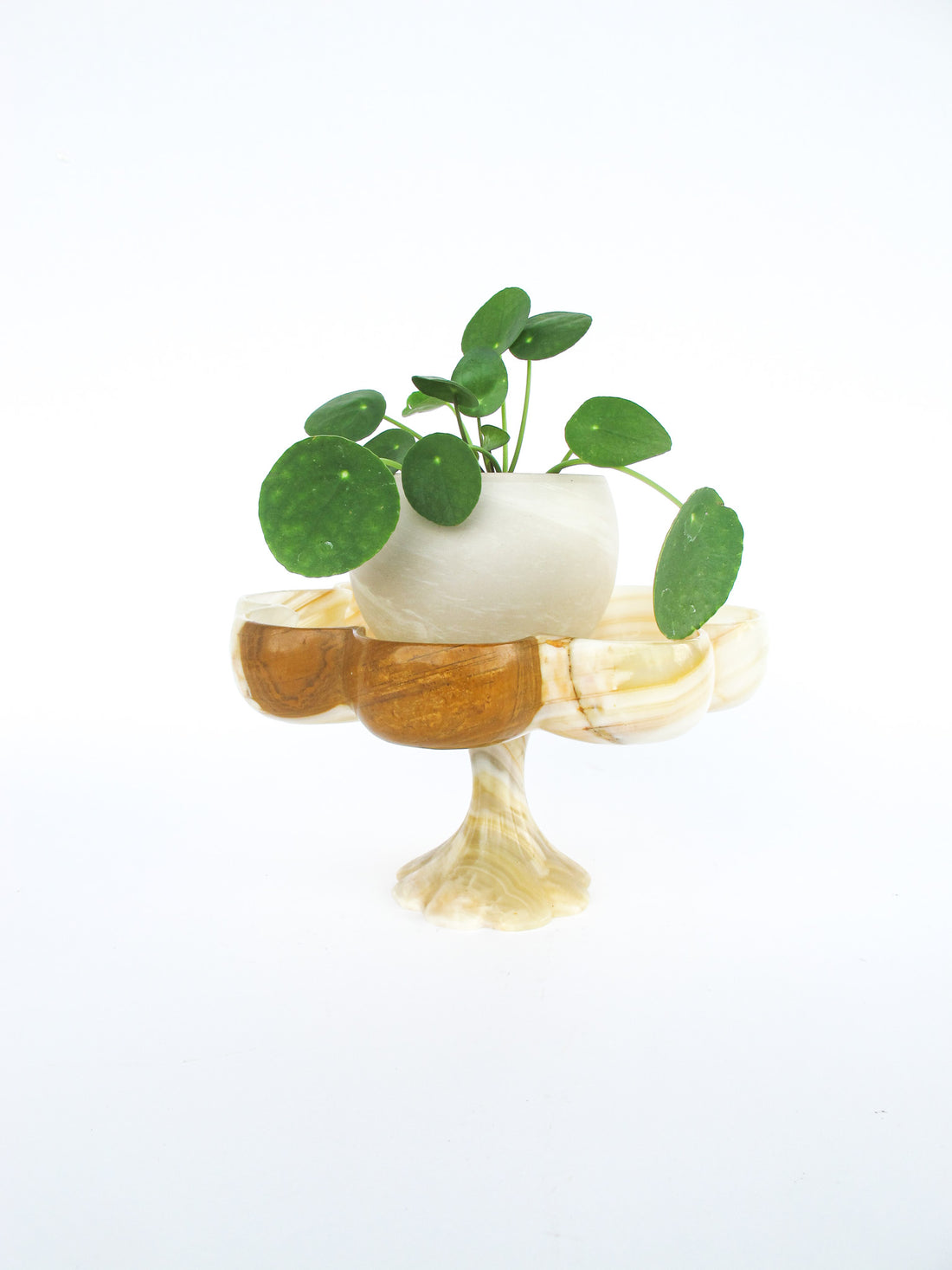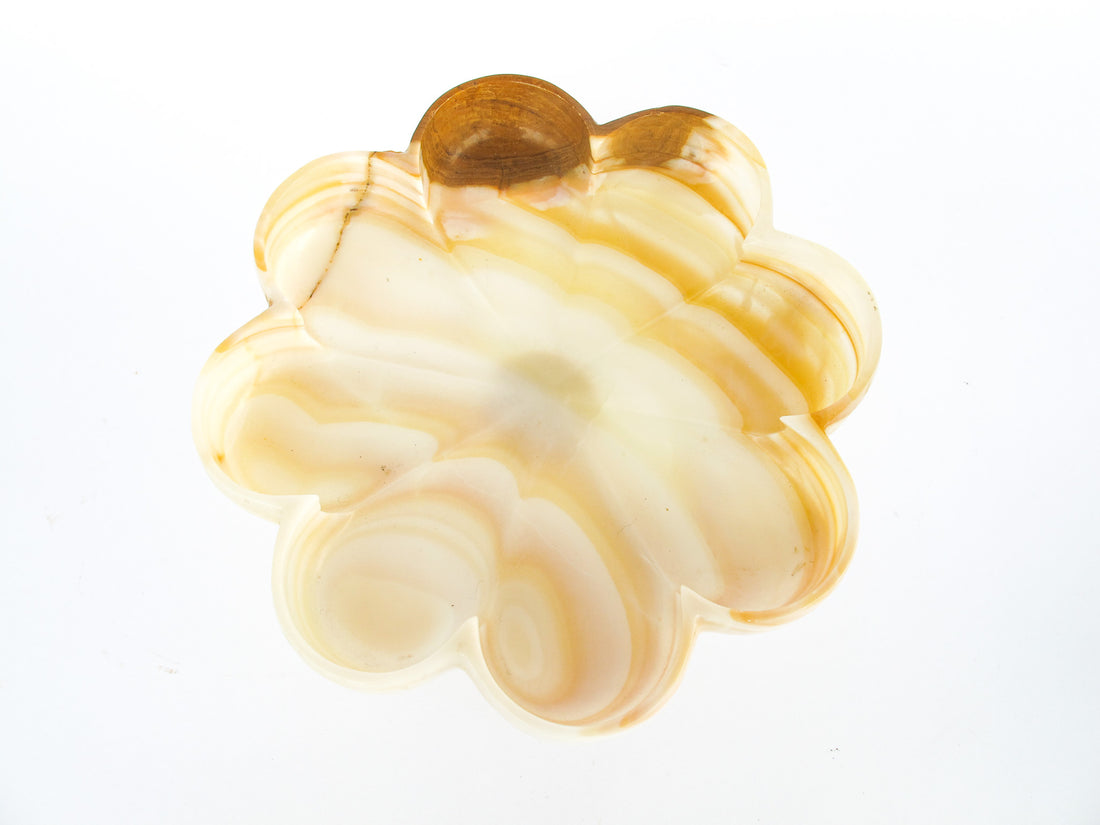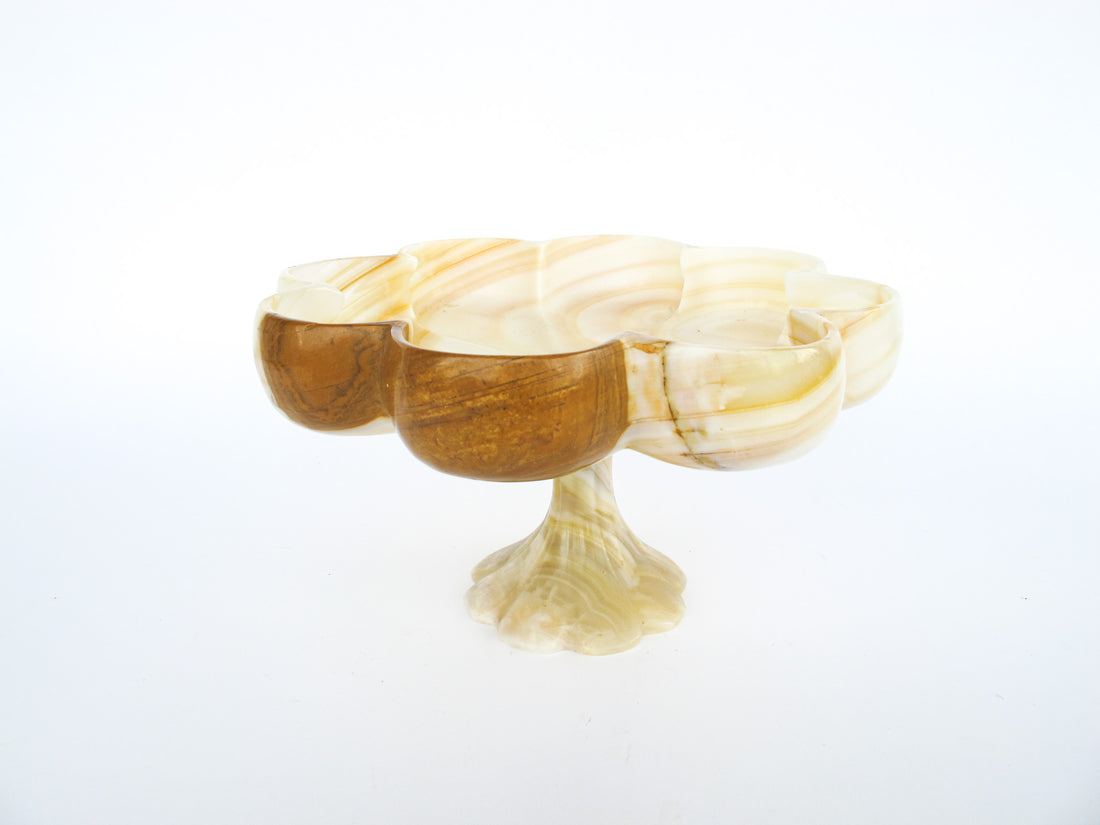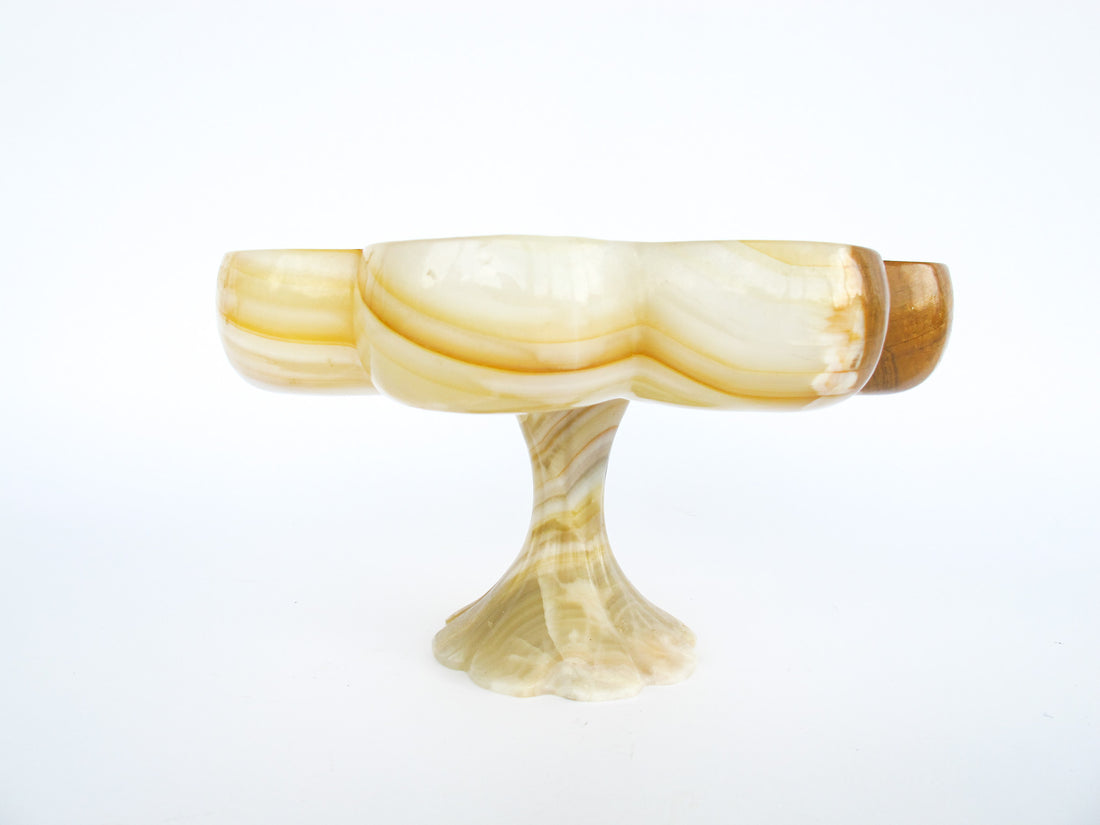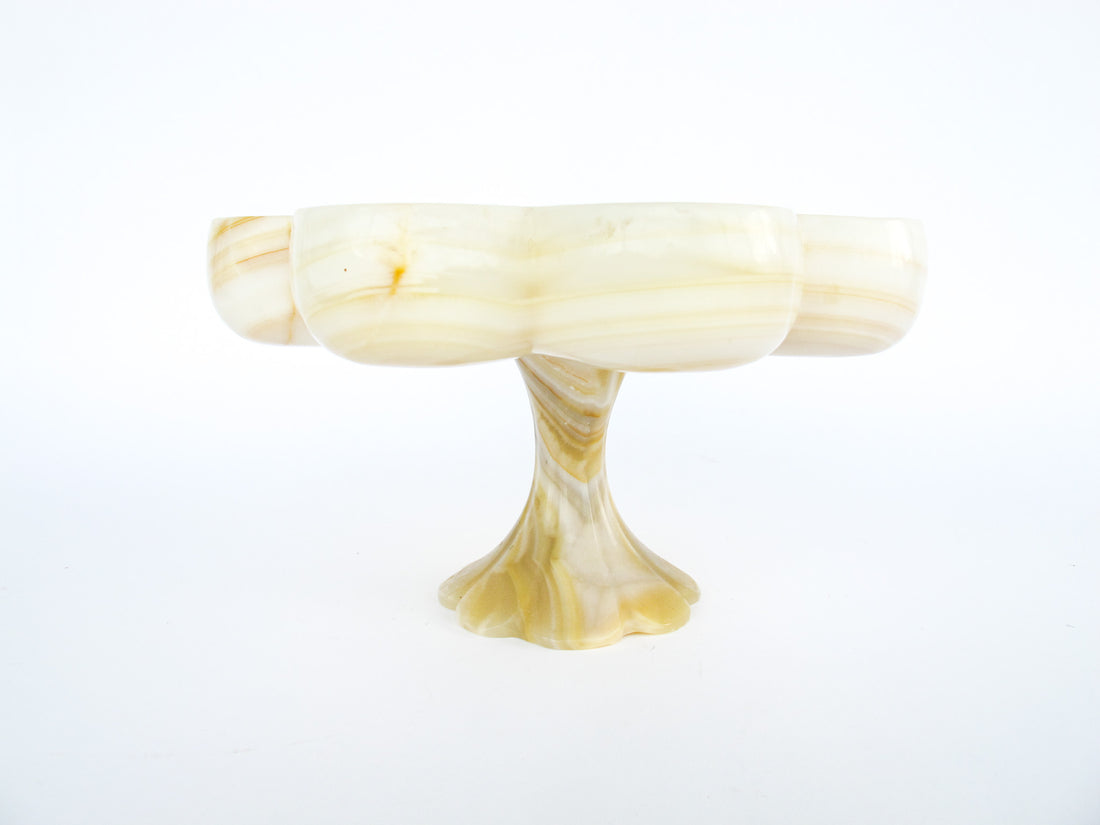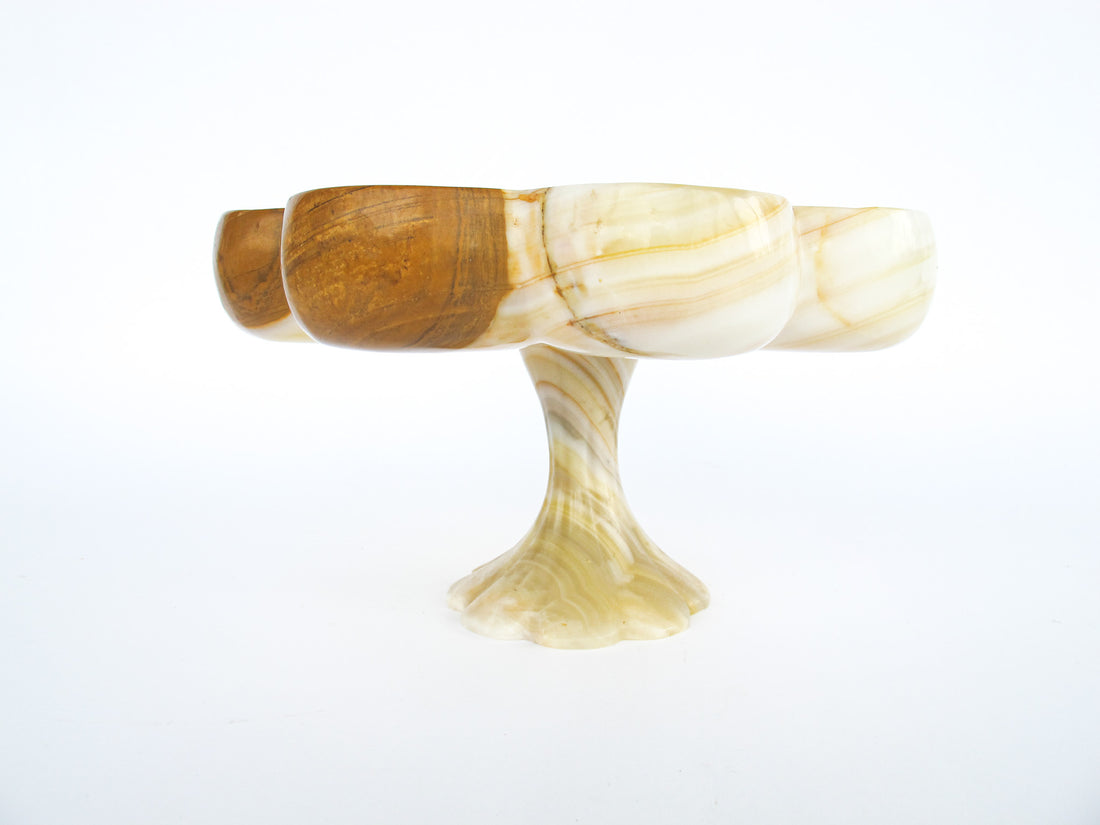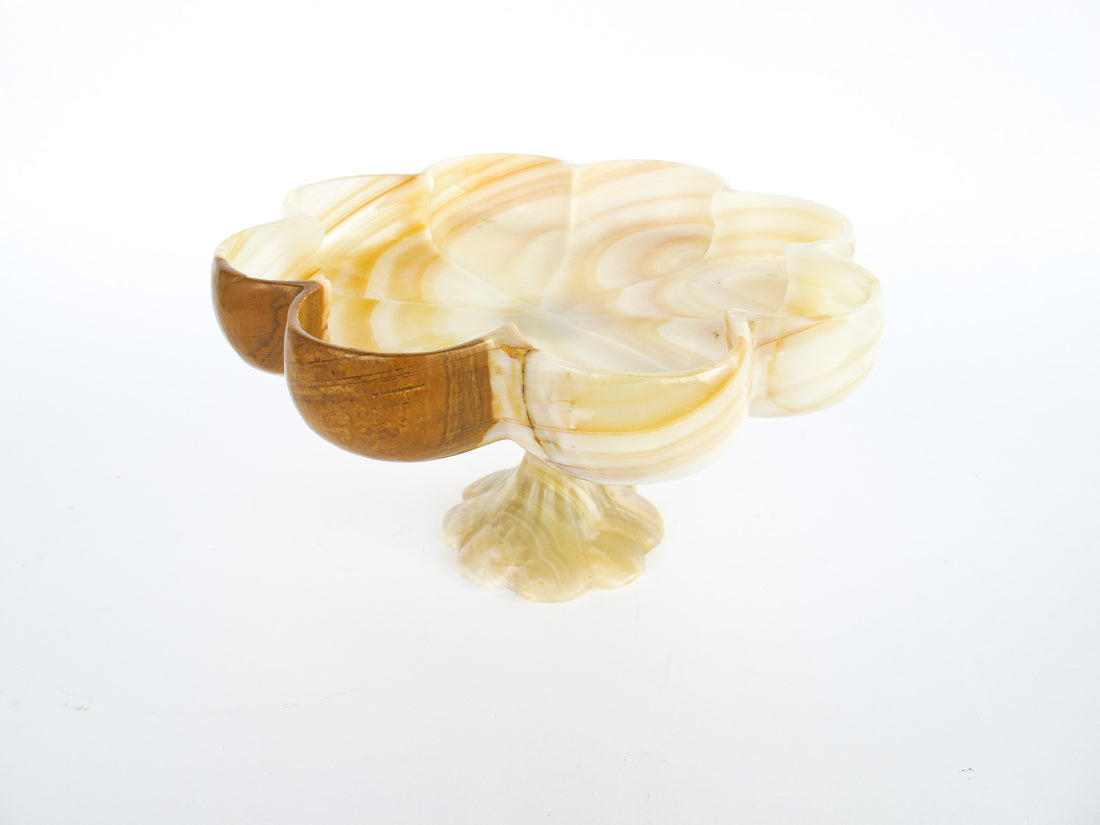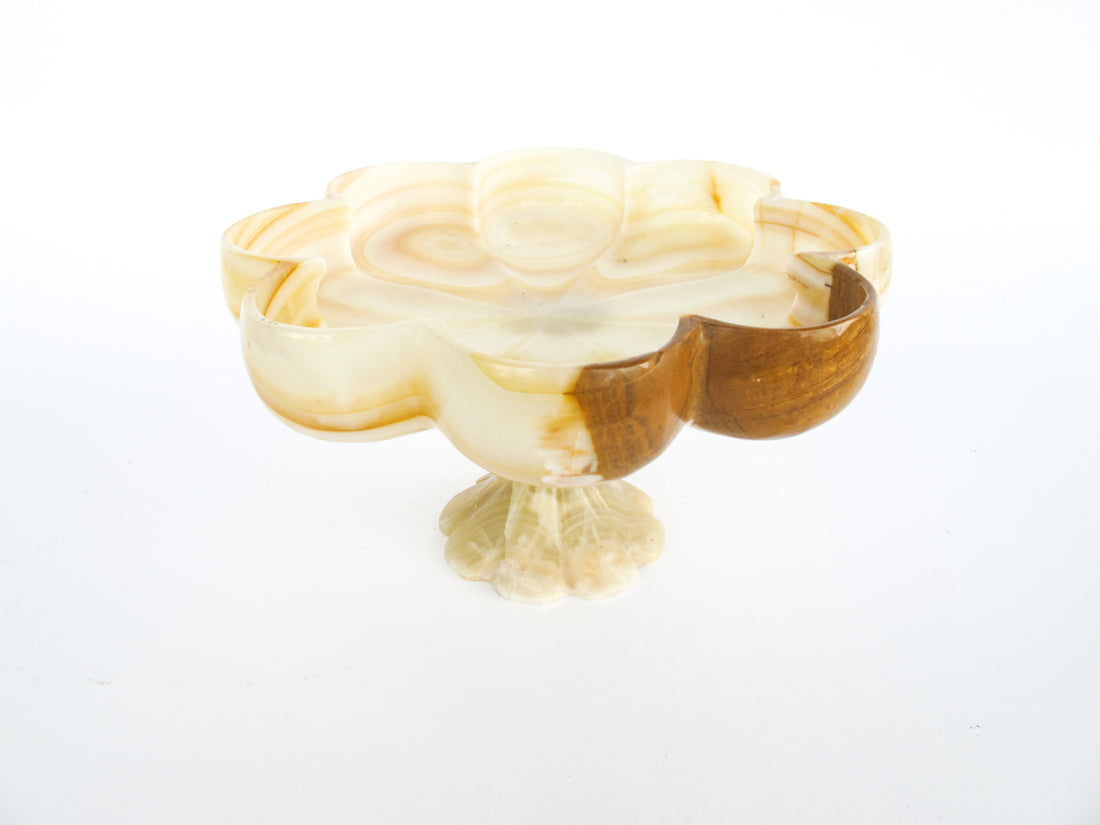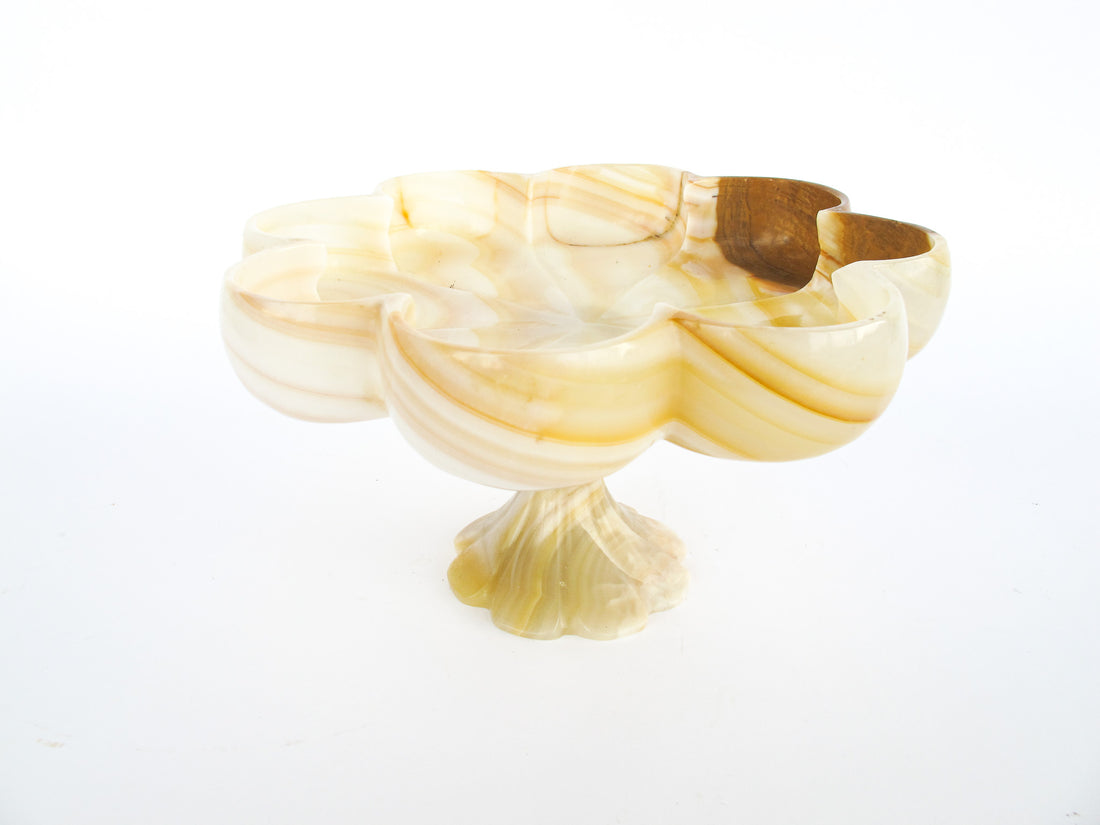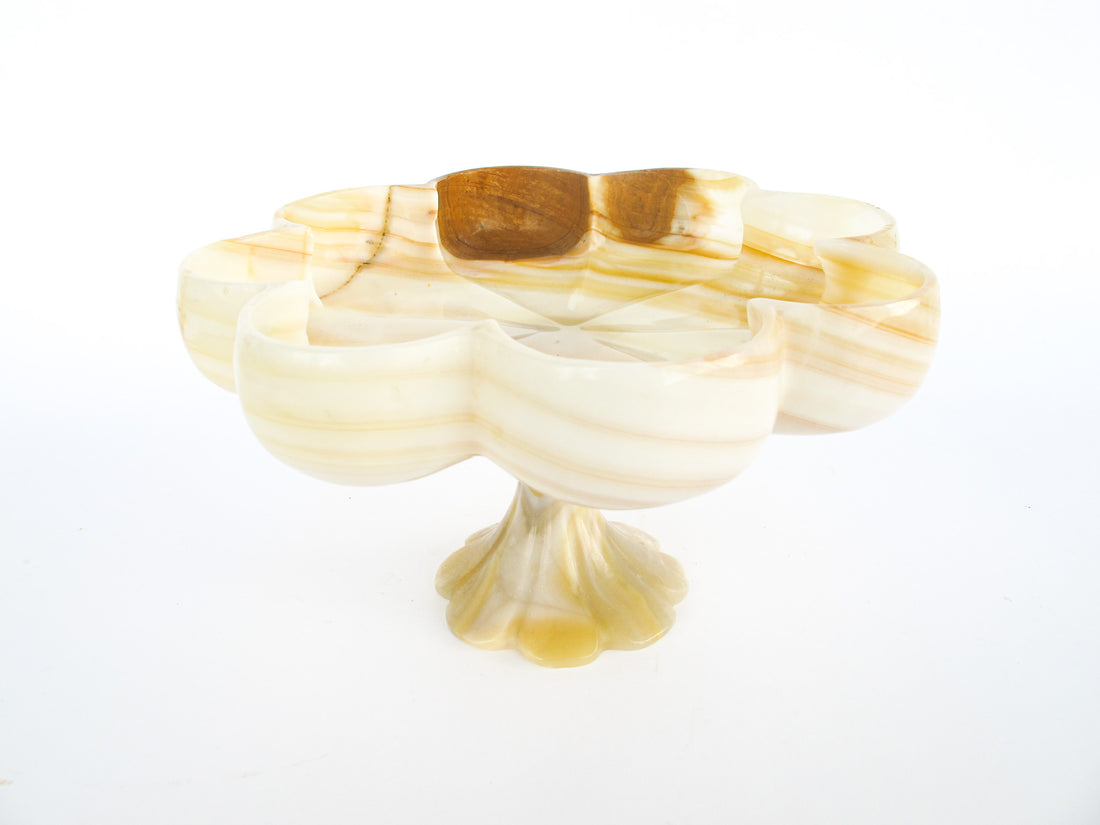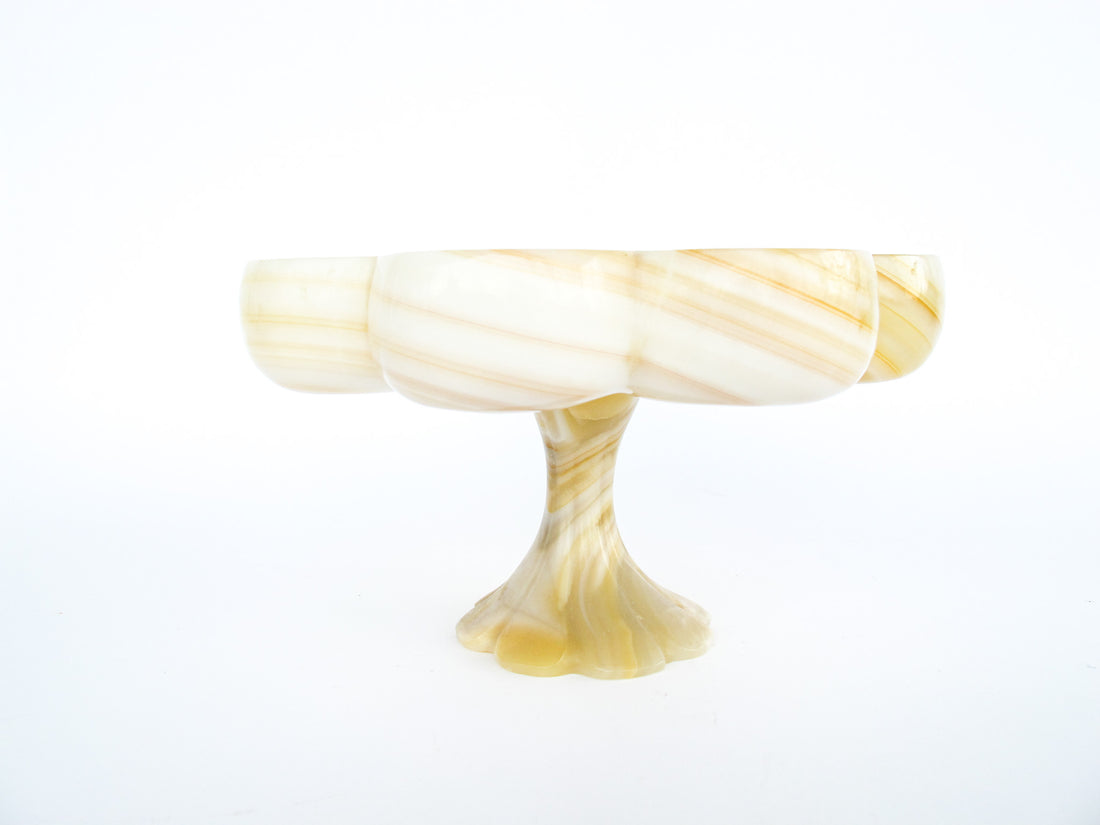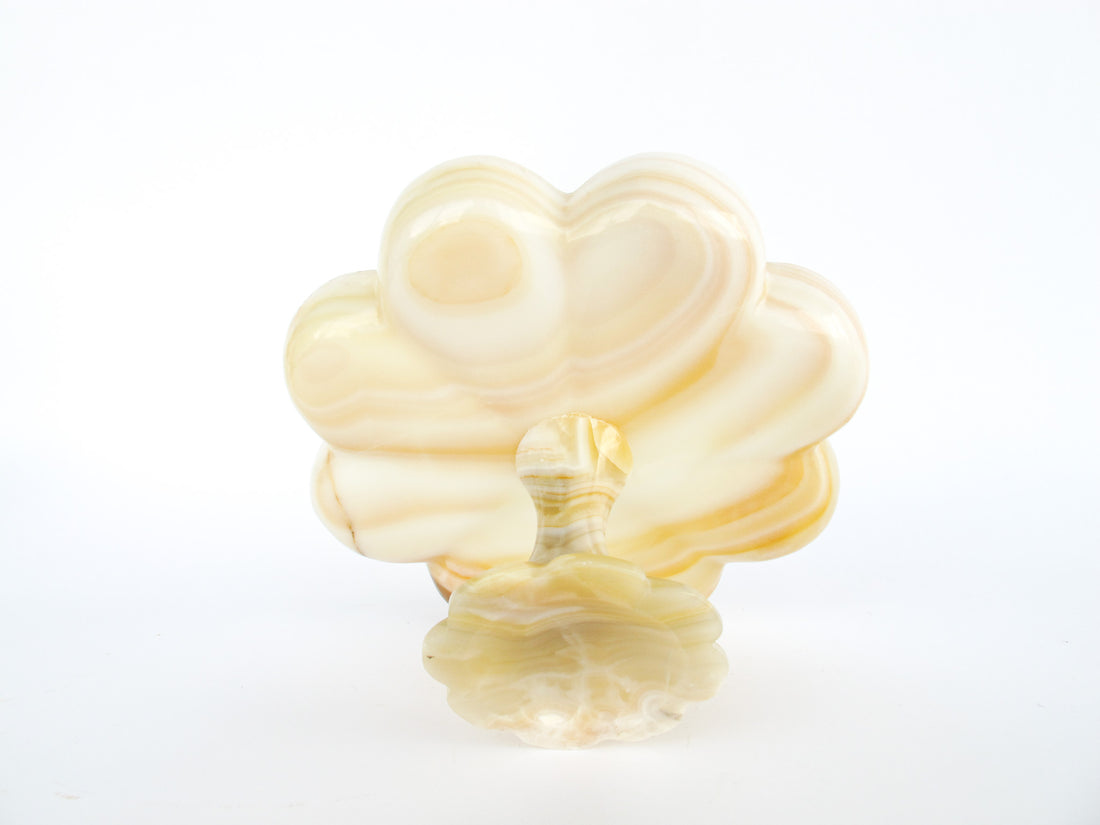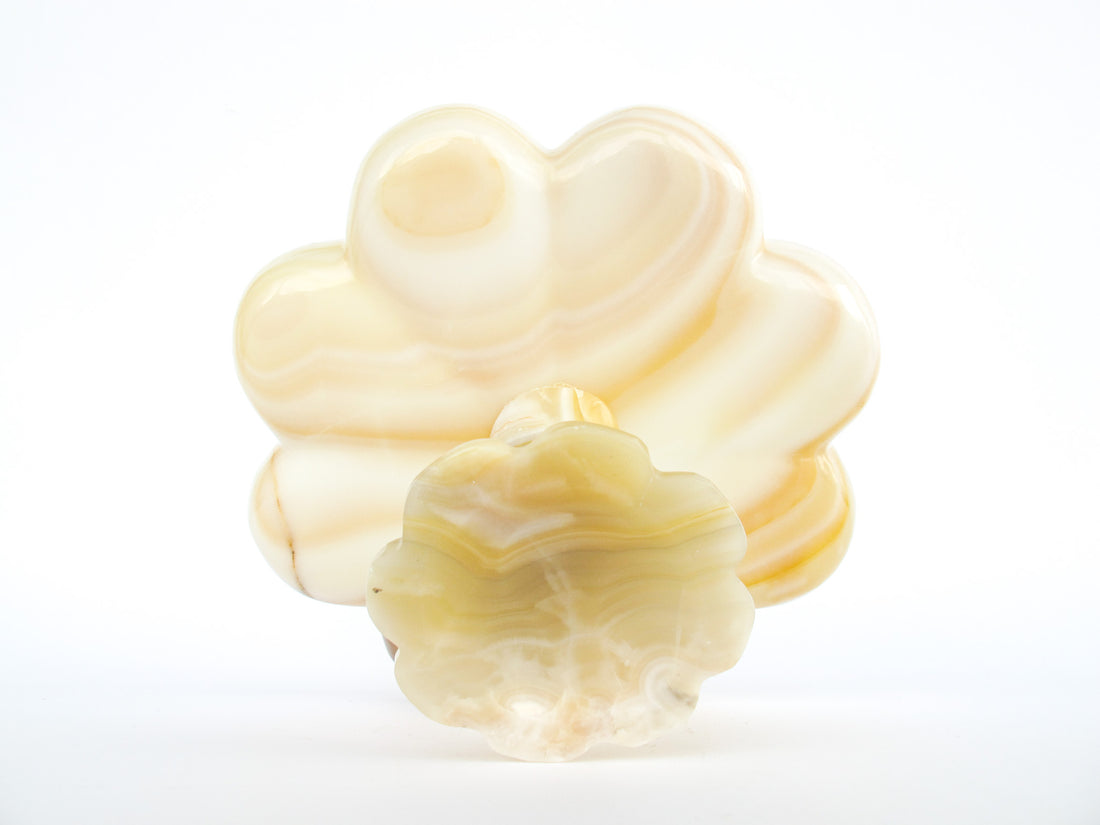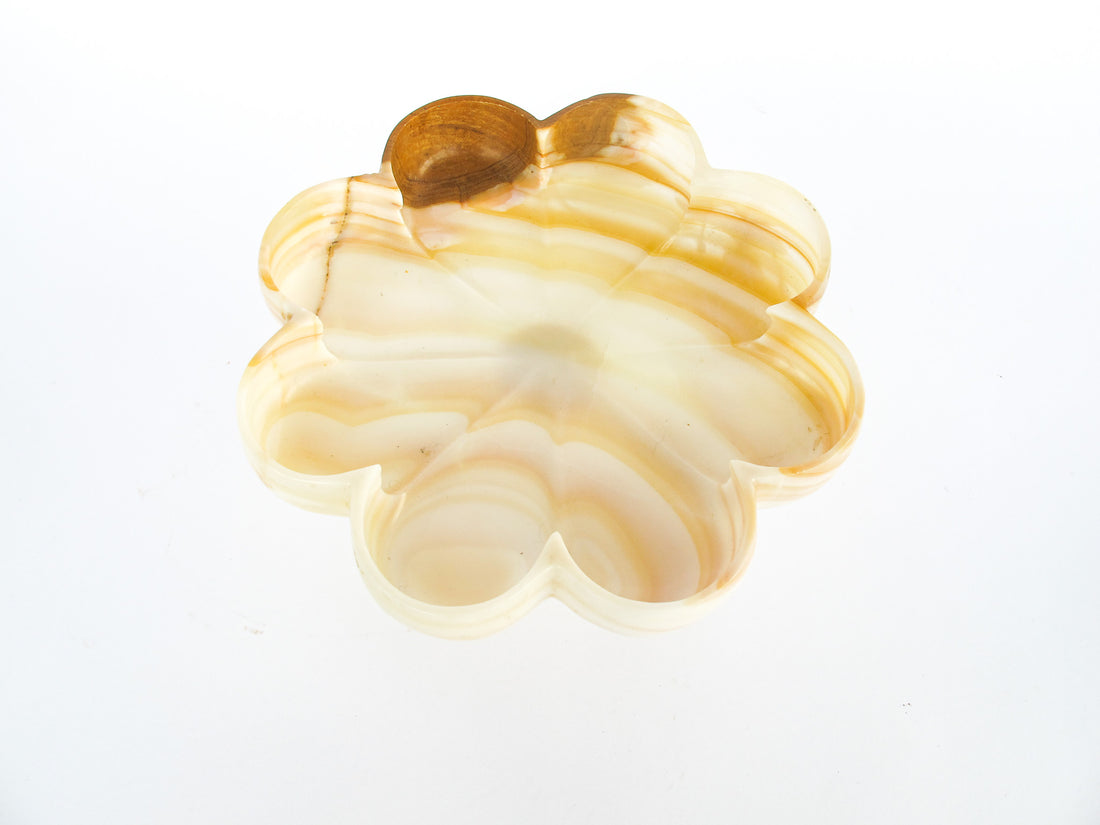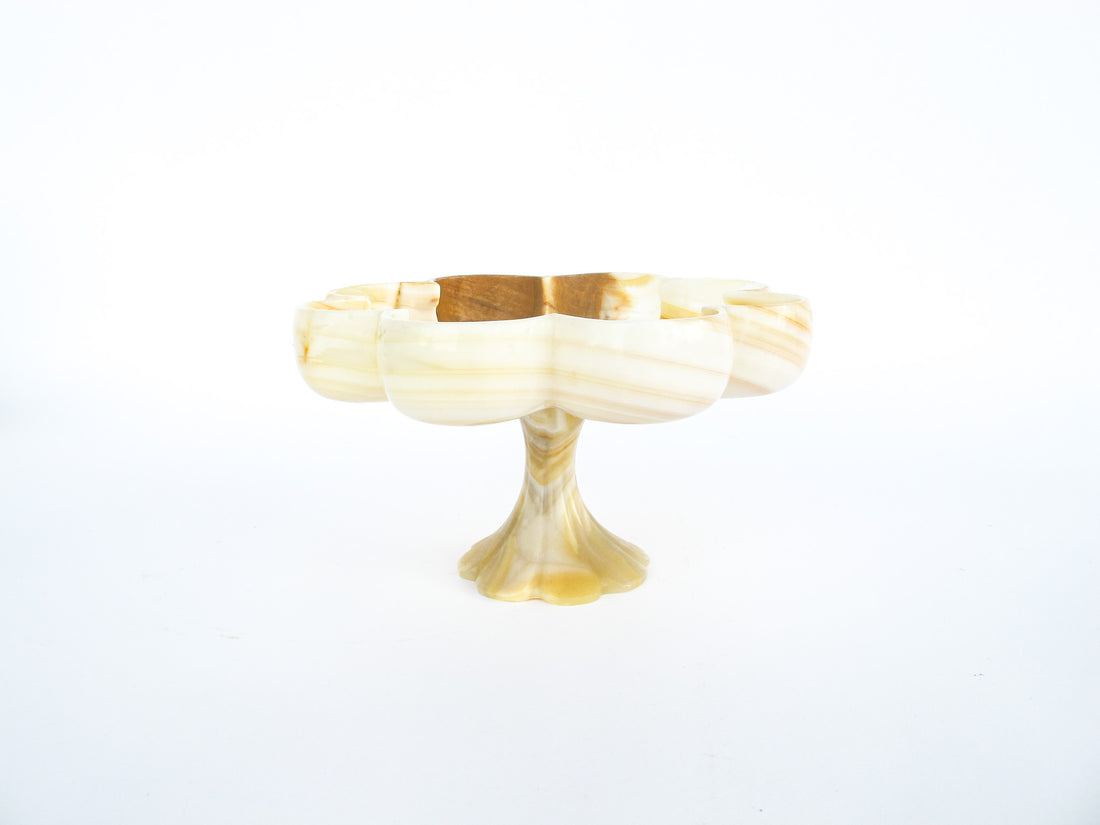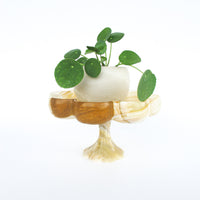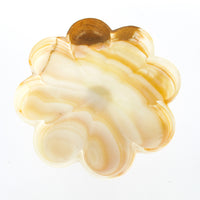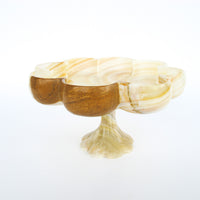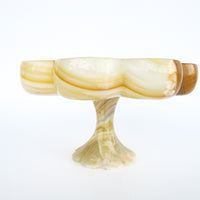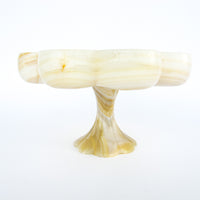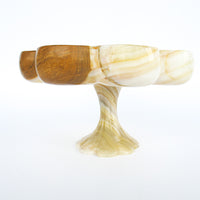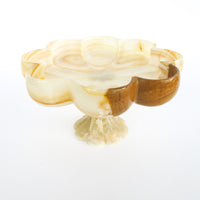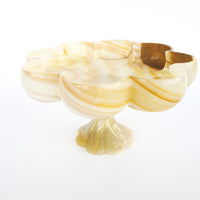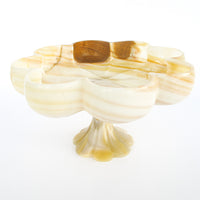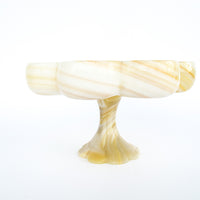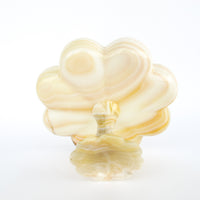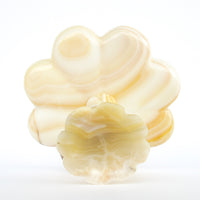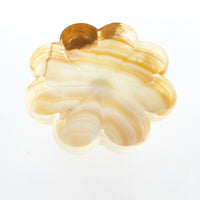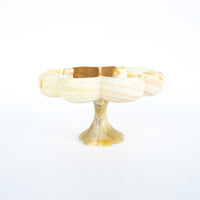 Onyx Stone Carved Pedestal Dish
 we love the look of this marbled amber onyx pedestal bowl. It is so unique and so very well crafted with the rounded dish detailing and incredible colors.
This dish is in great shape with no chips or cracks. Has some surface wear to be expected with vintage items.
Measures -9.75" D X 5.5" H
Onyx has been an important stone in Mexico for centuries, with a rich history and cultural significance. Onyx is a type of chalcedony that forms in bands of different colors, ranging from white and gray to shades of brown, red, and green. In Mexico, onyx has been used for a variety of purposes, from ornamental objects to building materials.
The history of onyx in Mexico can be traced back to the pre-Columbian era, when the Aztecs and other indigenous cultures used the stone for carving statues, figurines, and other objects. The Aztecs believed that onyx had protective properties and used it in talismans and amulets.
During the colonial period, Spanish settlers introduced new techniques for cutting and polishing onyx, which led to an increase in demand for the stone. Onyx became popular as a decorative material for churches, monasteries, and other buildings, and many important colonial-era buildings in Mexico are adorned with onyx features such as columns, altars, and baptismal fonts.
Today, Mexico is one of the world's leading producers of onyx, and the stone is still used for a variety of purposes. Mexican artisans and craftsmen create a wide range of objects from onyx, including sculptures, vases, jewelry, and lamps. Onyx is also used in interior design and architecture, for items such as countertops, flooring, and wall cladding.
Overall, the history of onyx in Mexico is a testament to the enduring beauty and cultural significance of this unique and versatile stone.