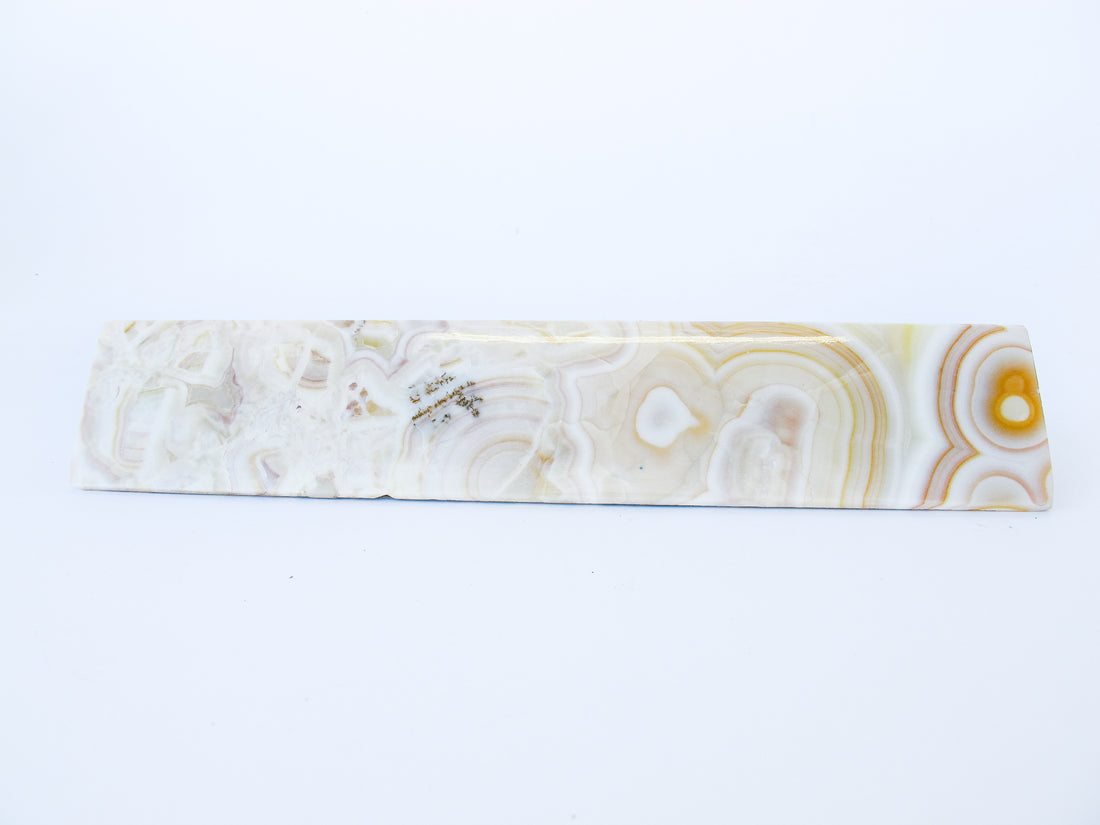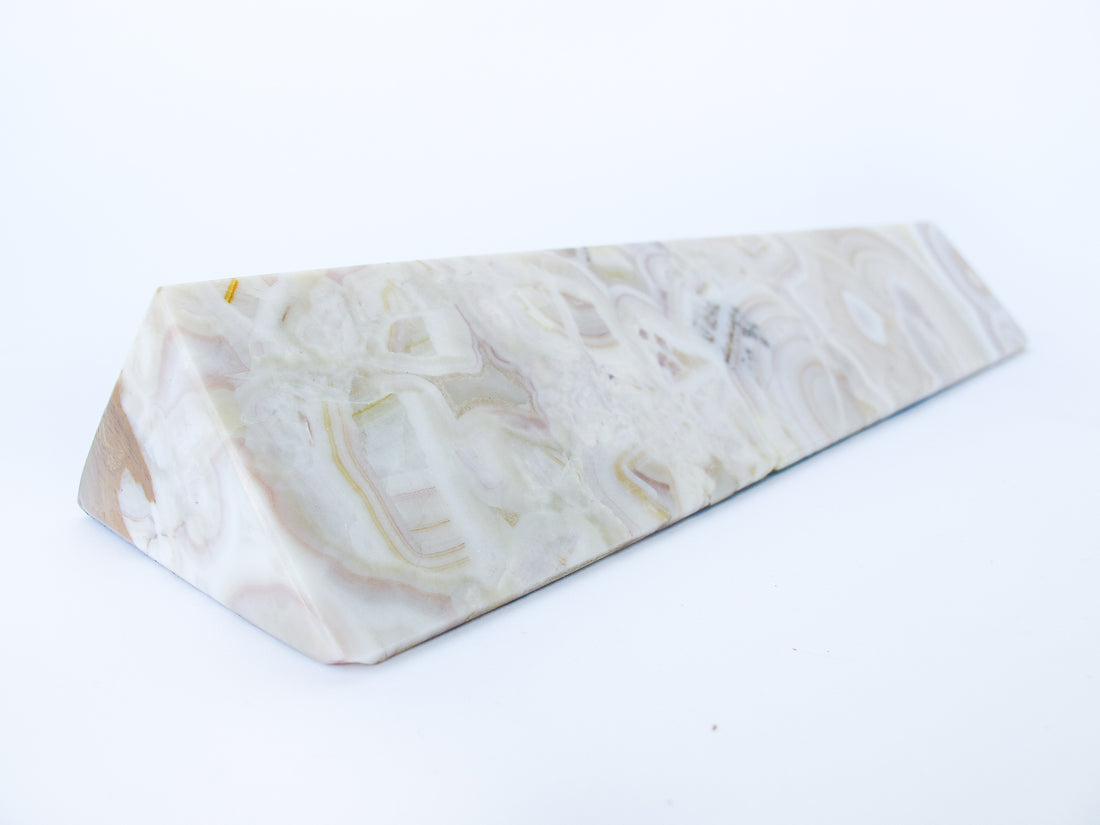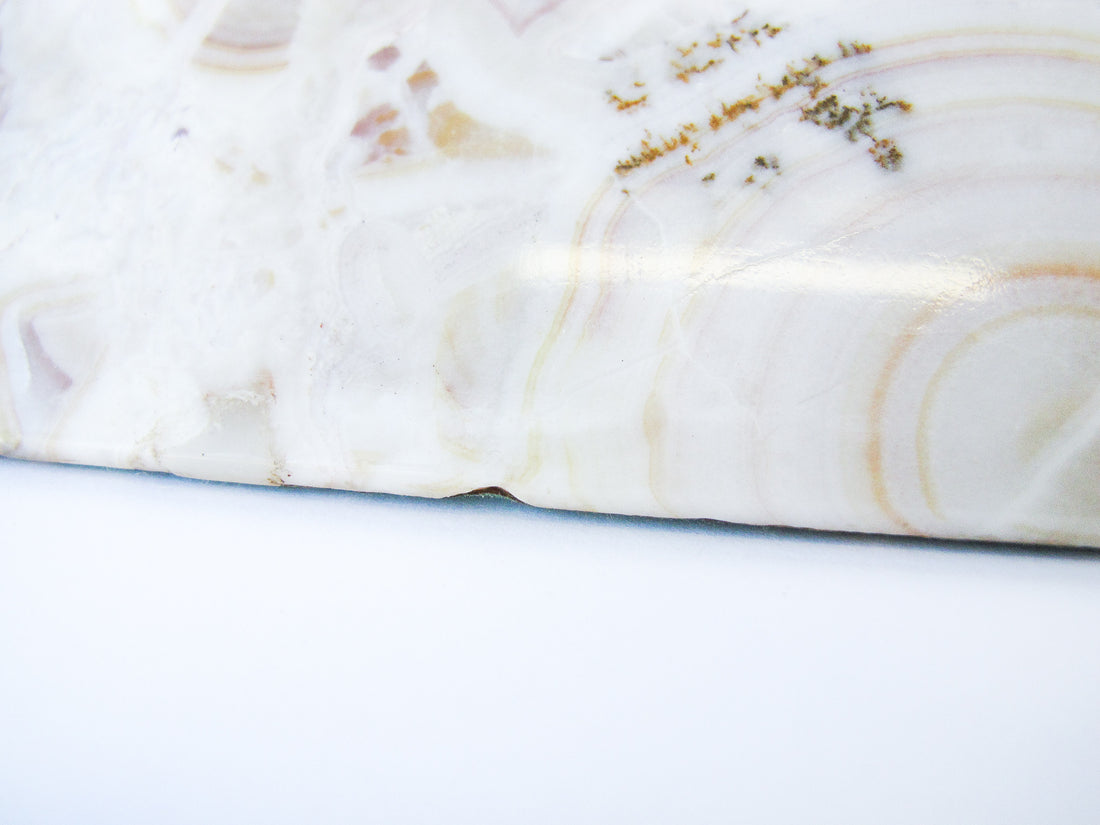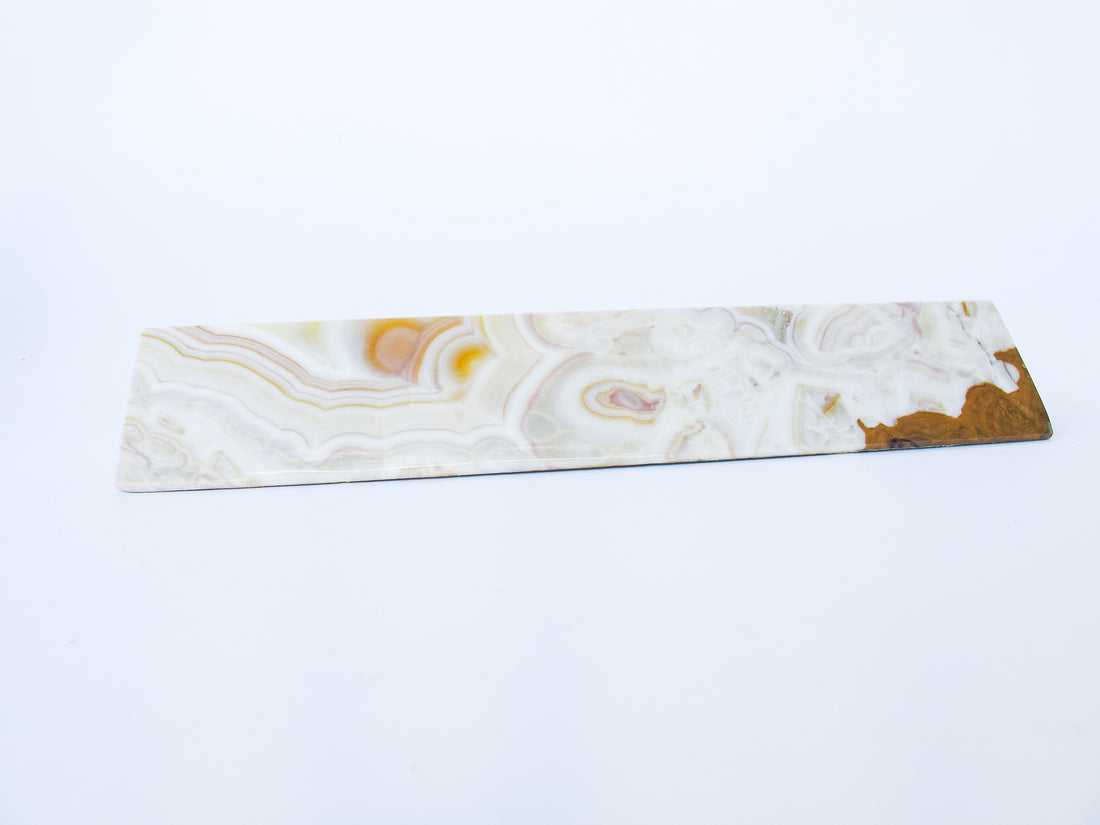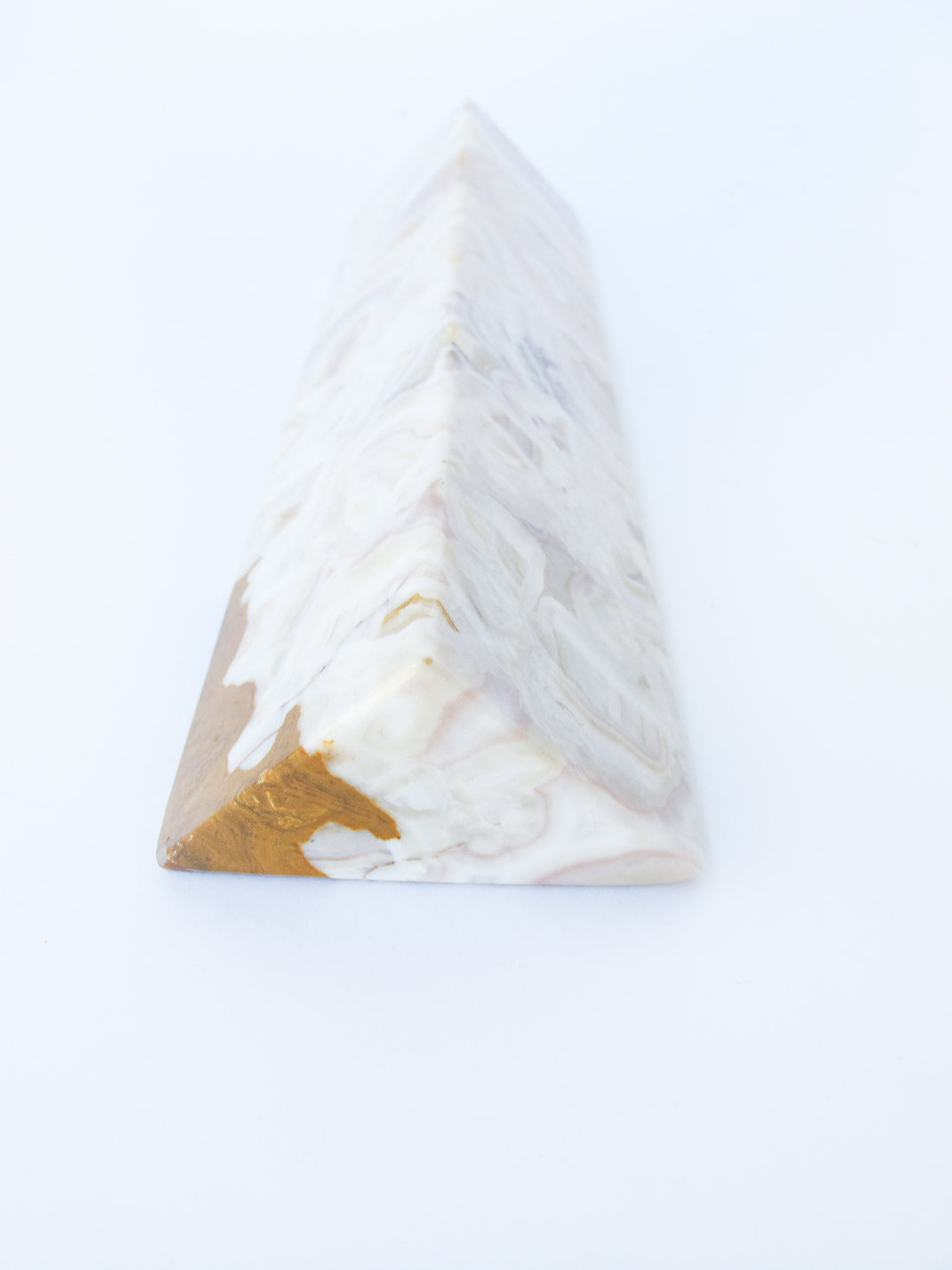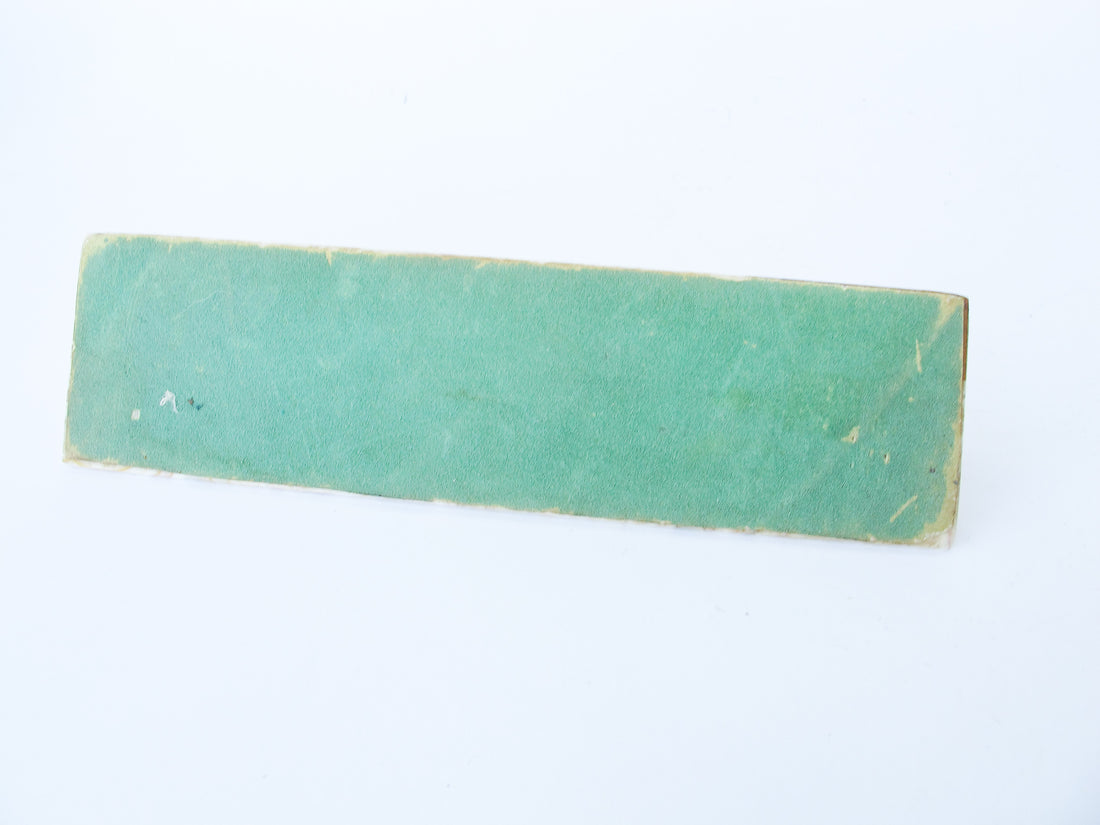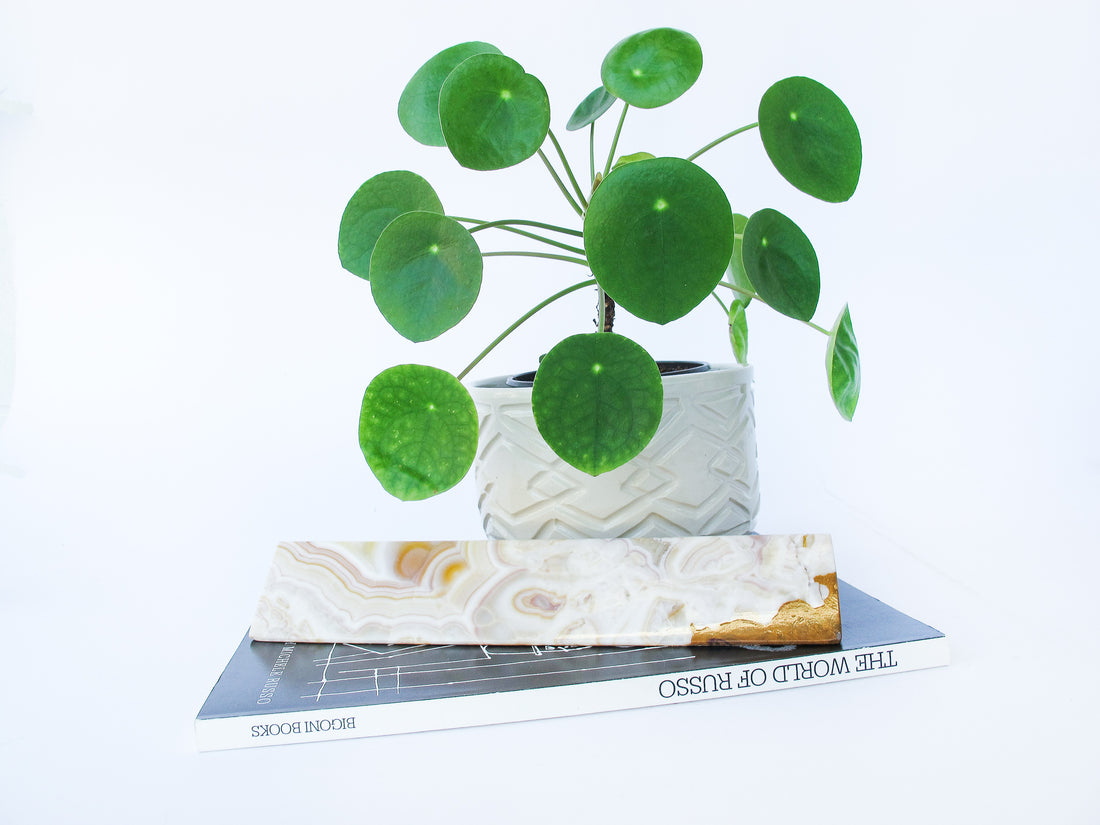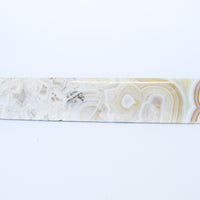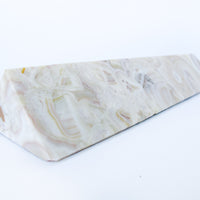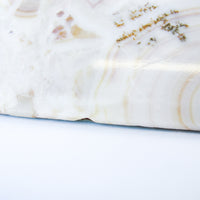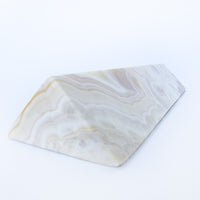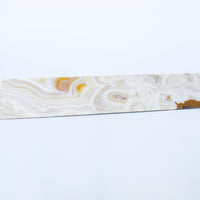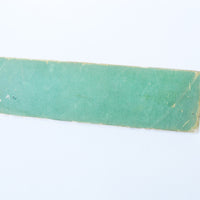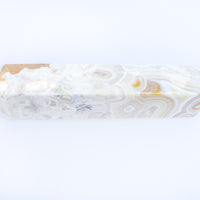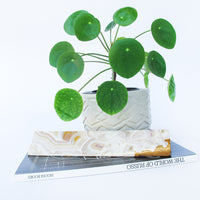 Stone Marble Pyramid Paperweight Vintage
Beautiful solid stone long pyramid paperweight. We love the marbling as it creates such a beautiful texture! Use this in your home office as a paperweight or desk decoration.
Has one little chip on the bottom that doesn't take away from this lovely piece. Features a beautiful pink, gold and white finish with a green felt underside to prevent any scratches to its own surface or to the surface it's on. 
Measures - 9 7/8" L X 2.75" W X 1.5" H