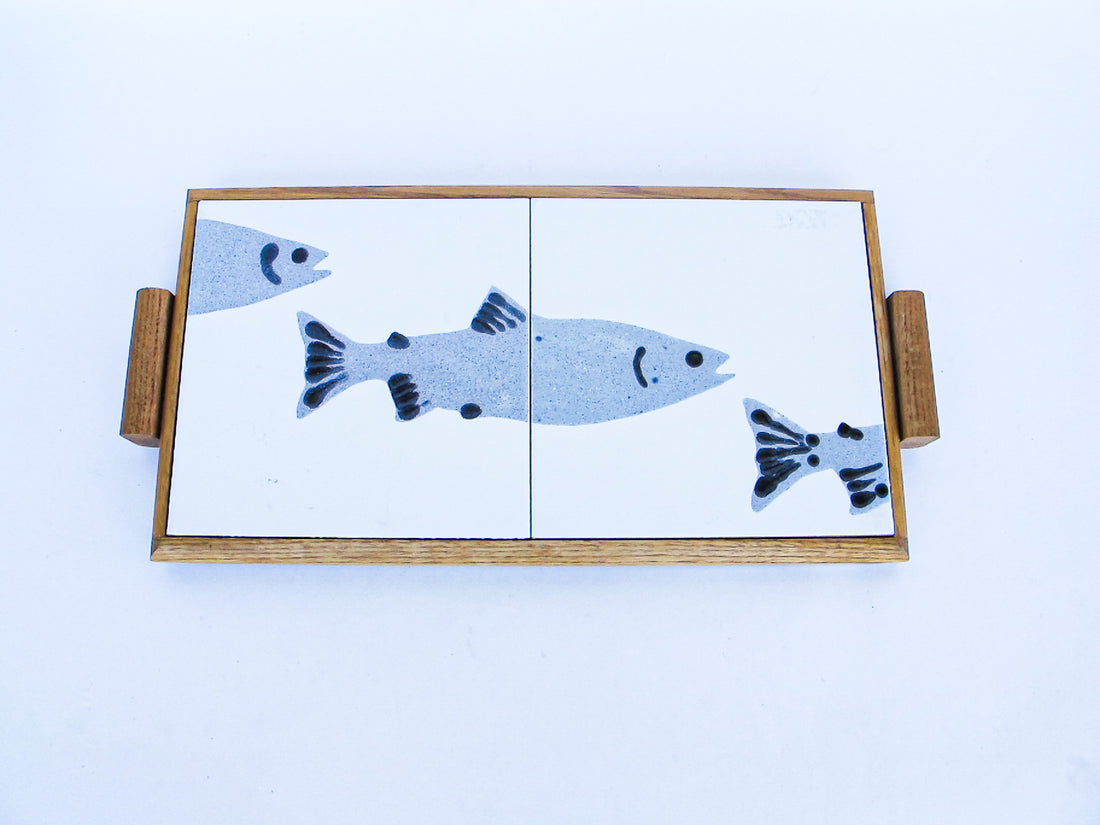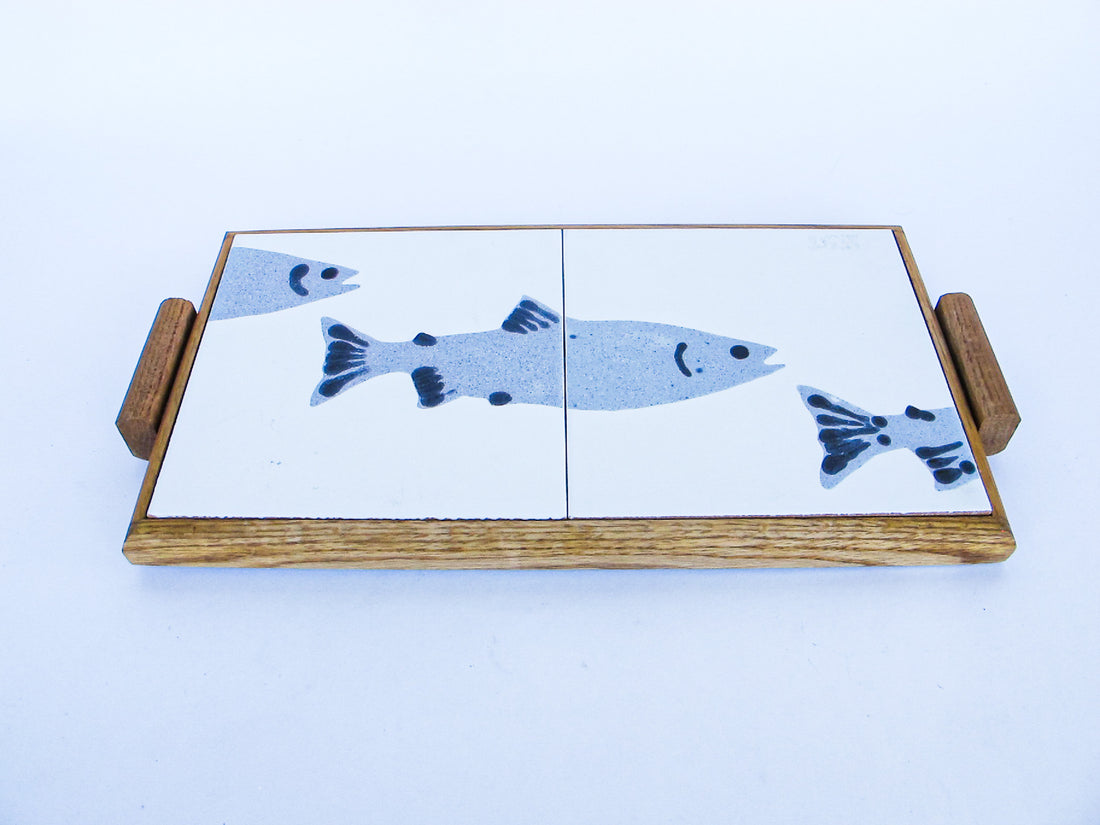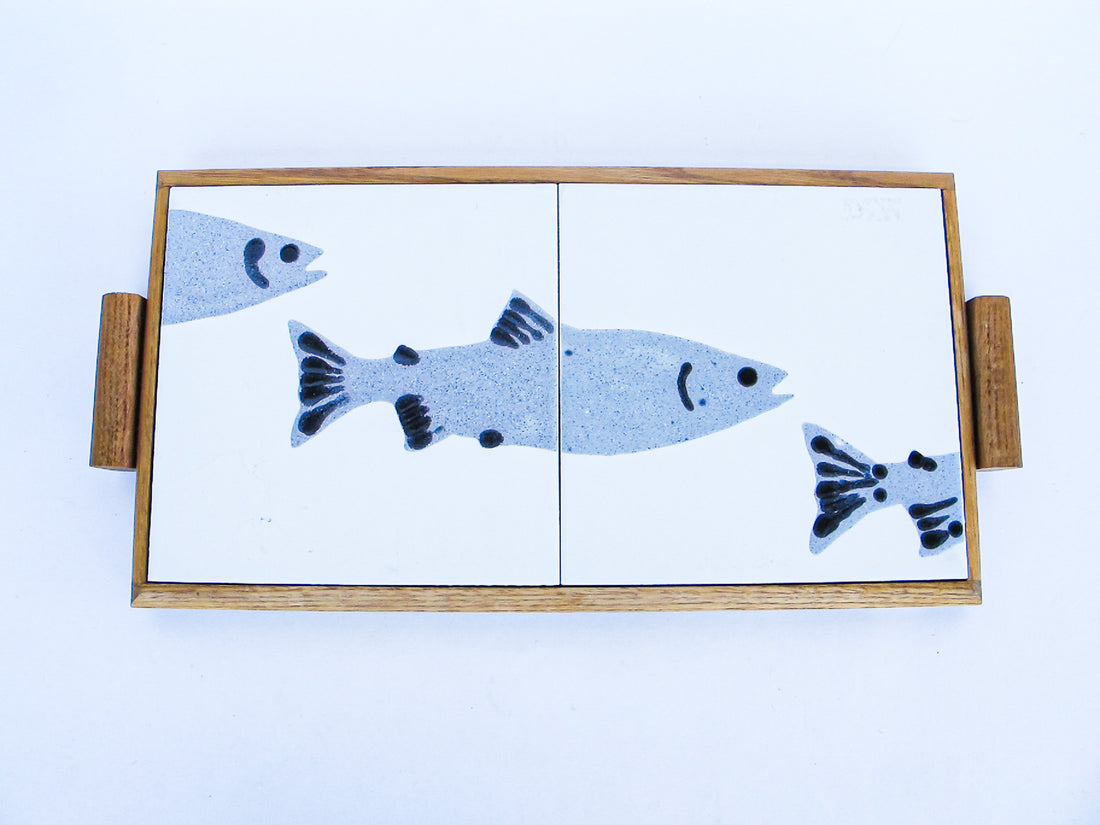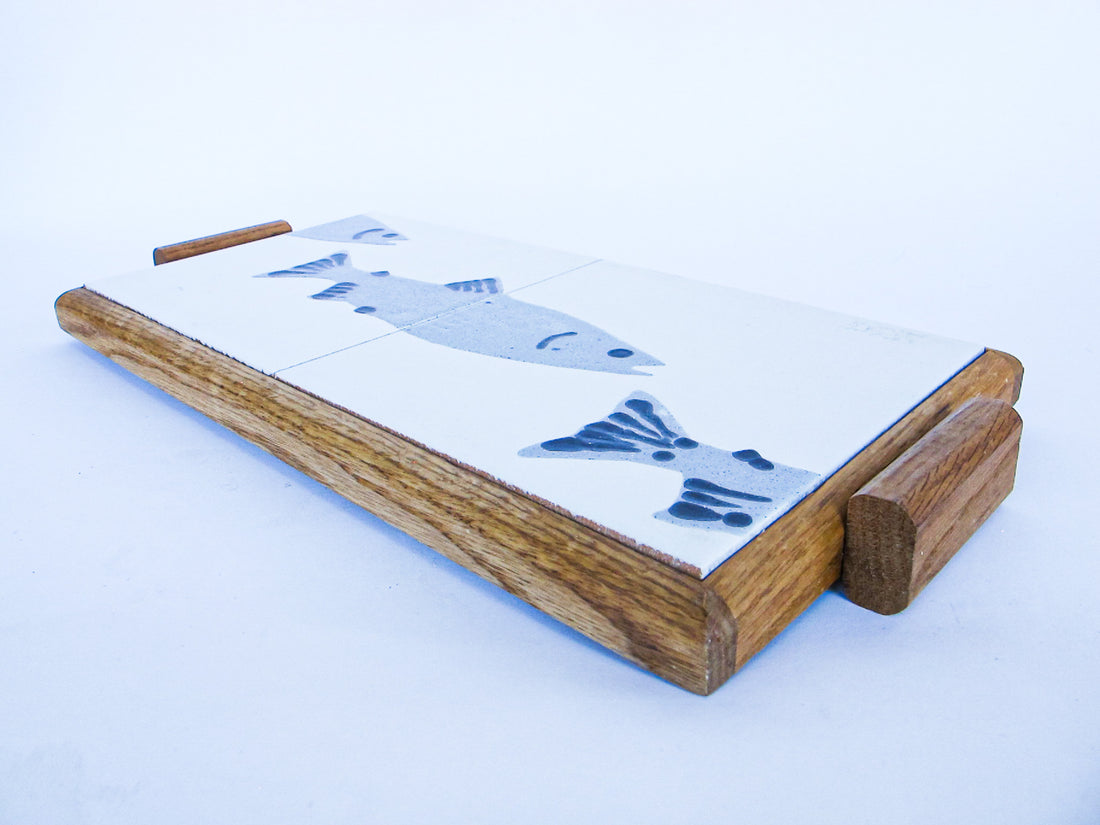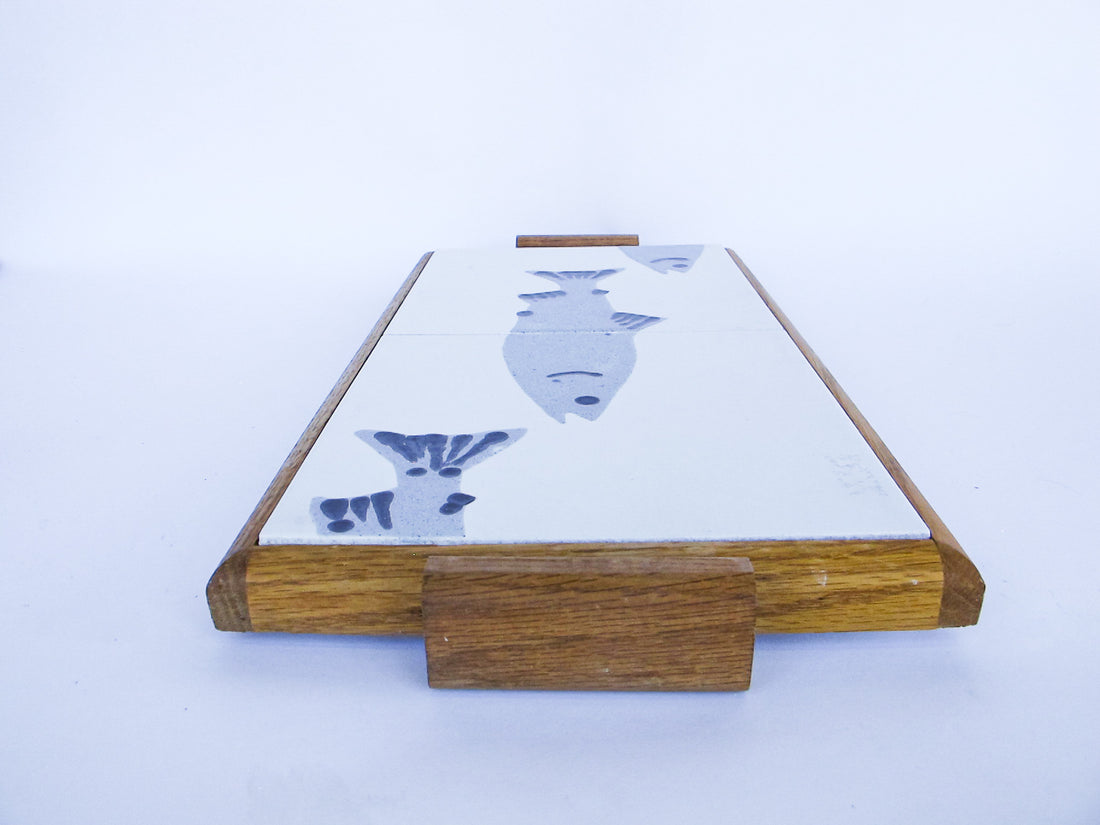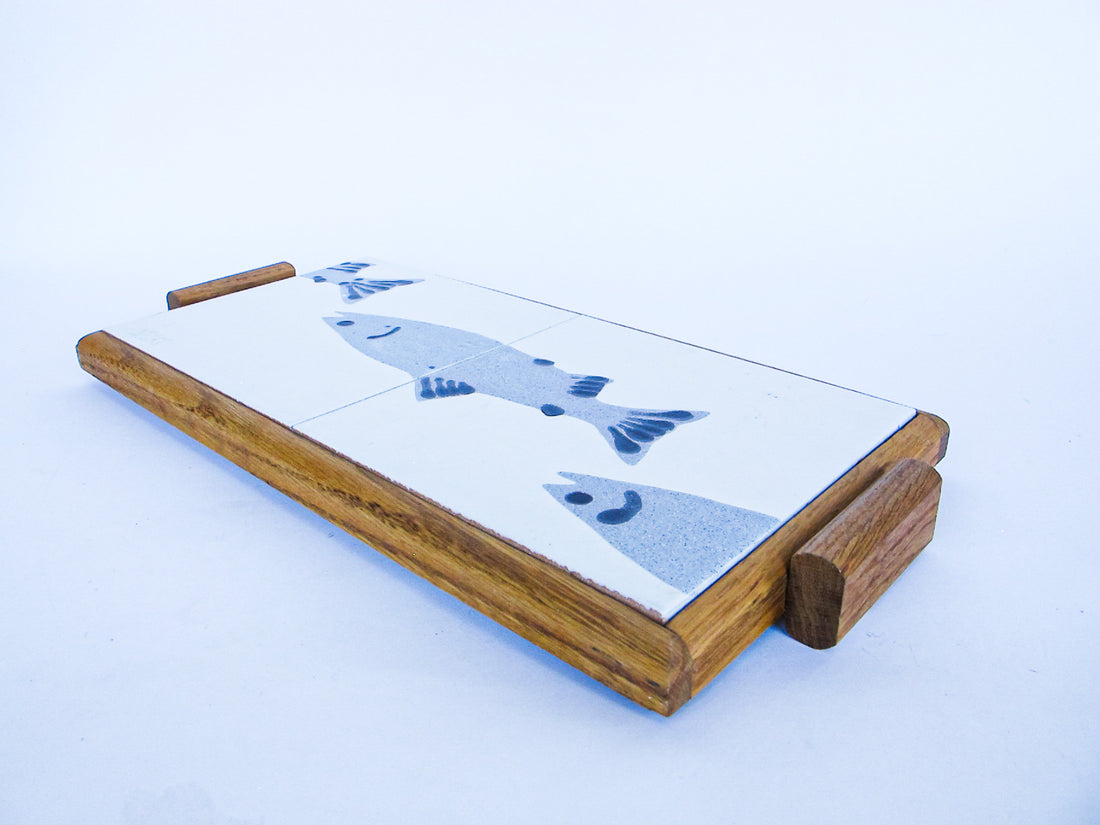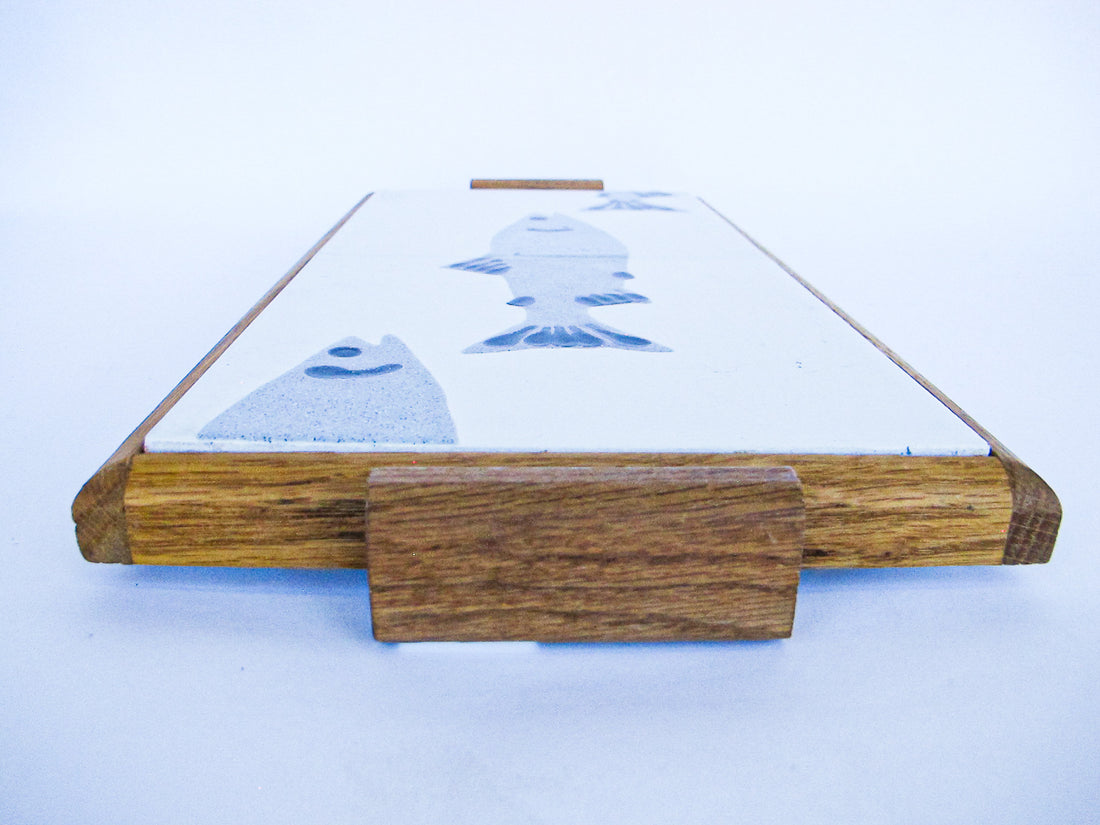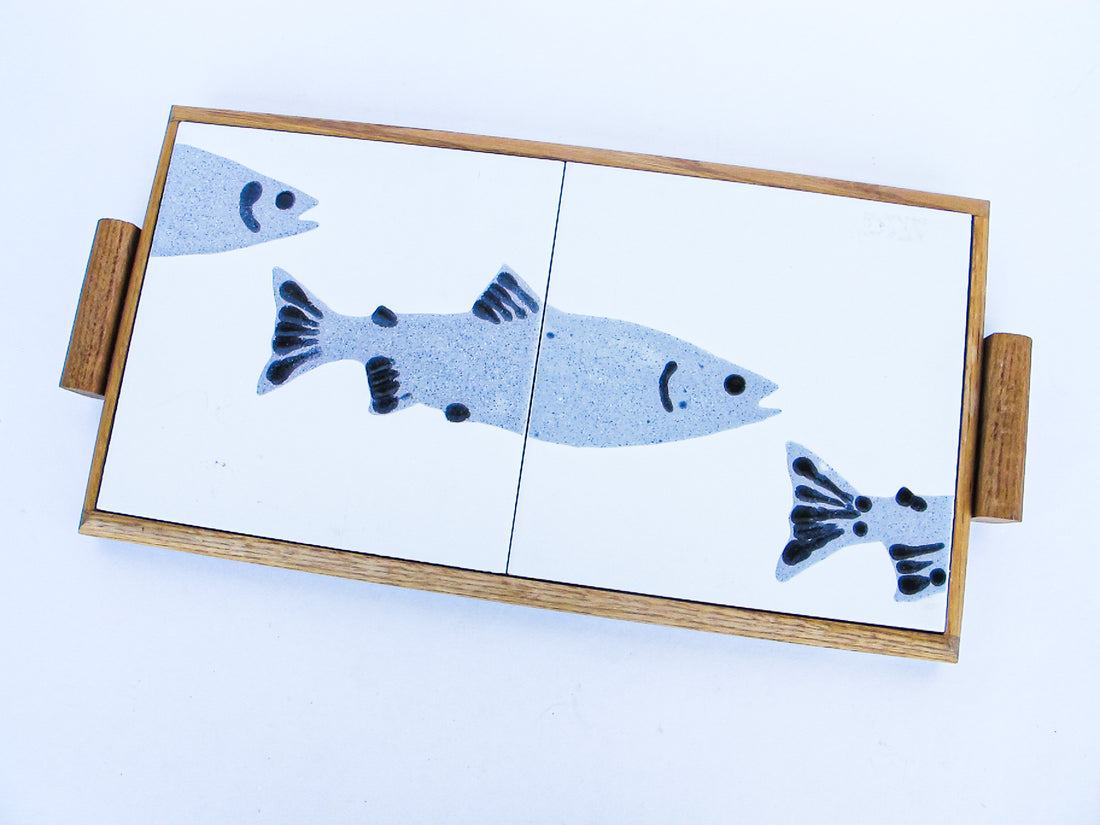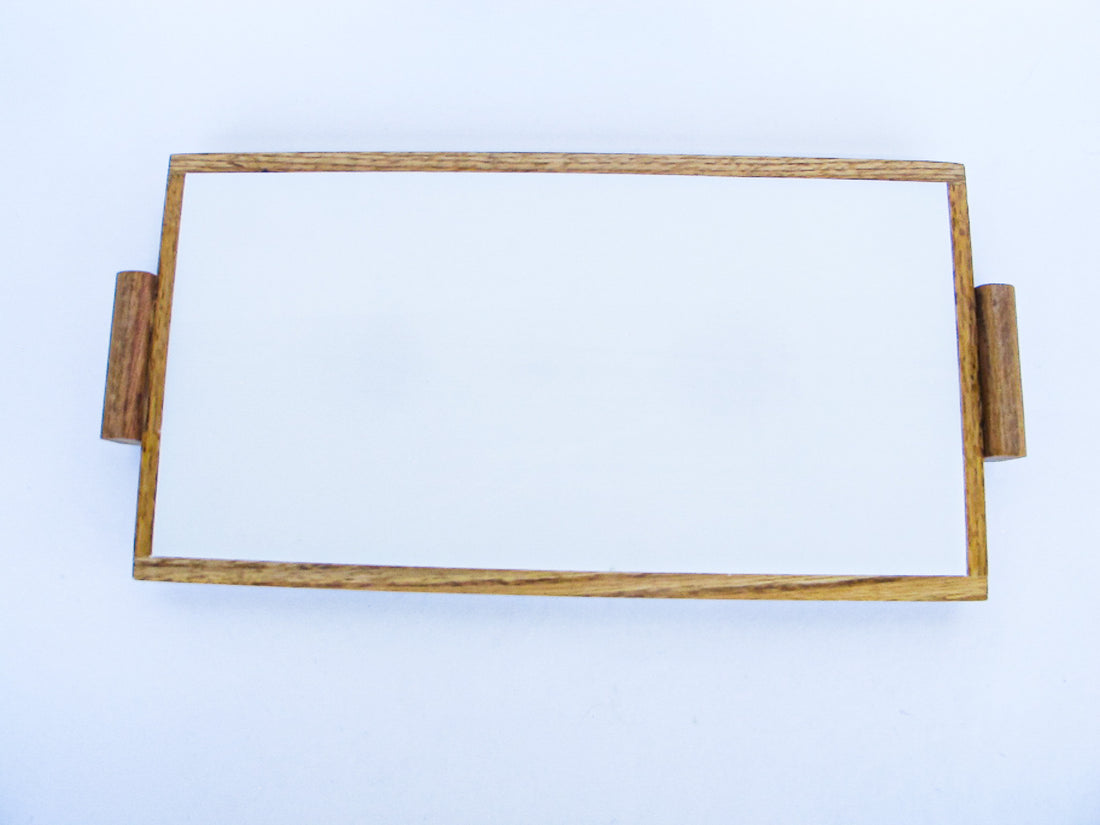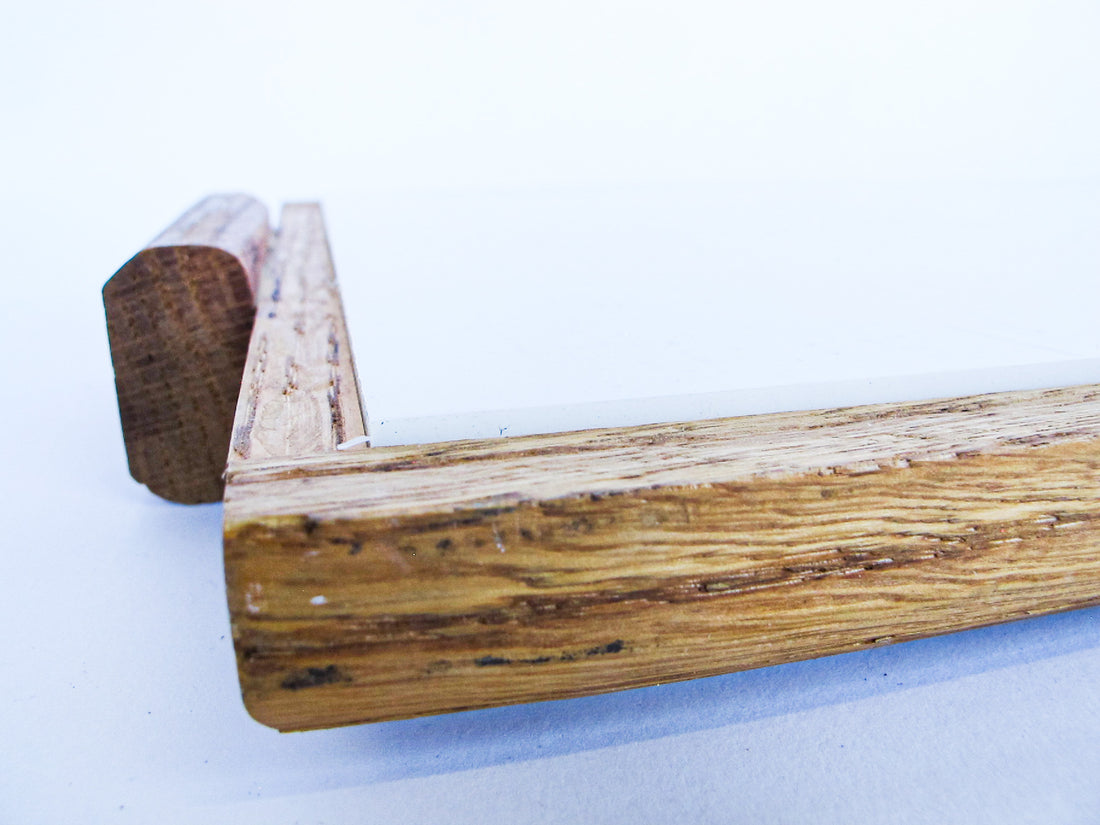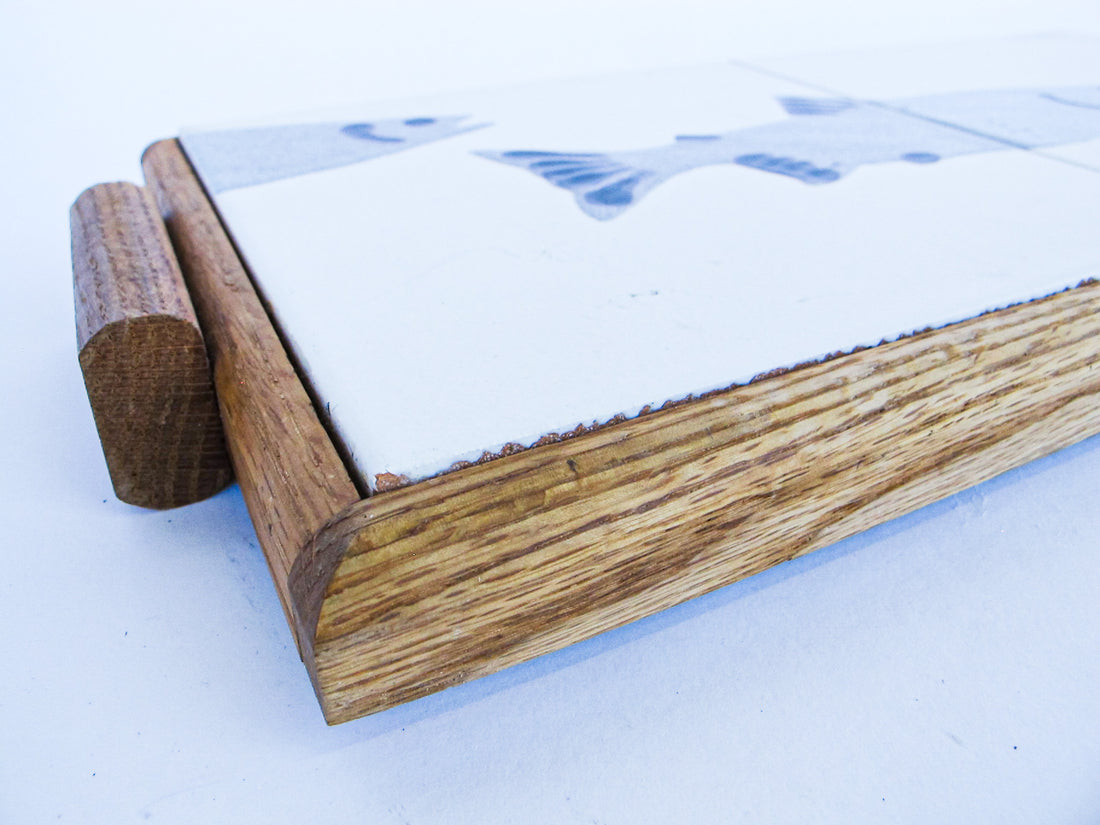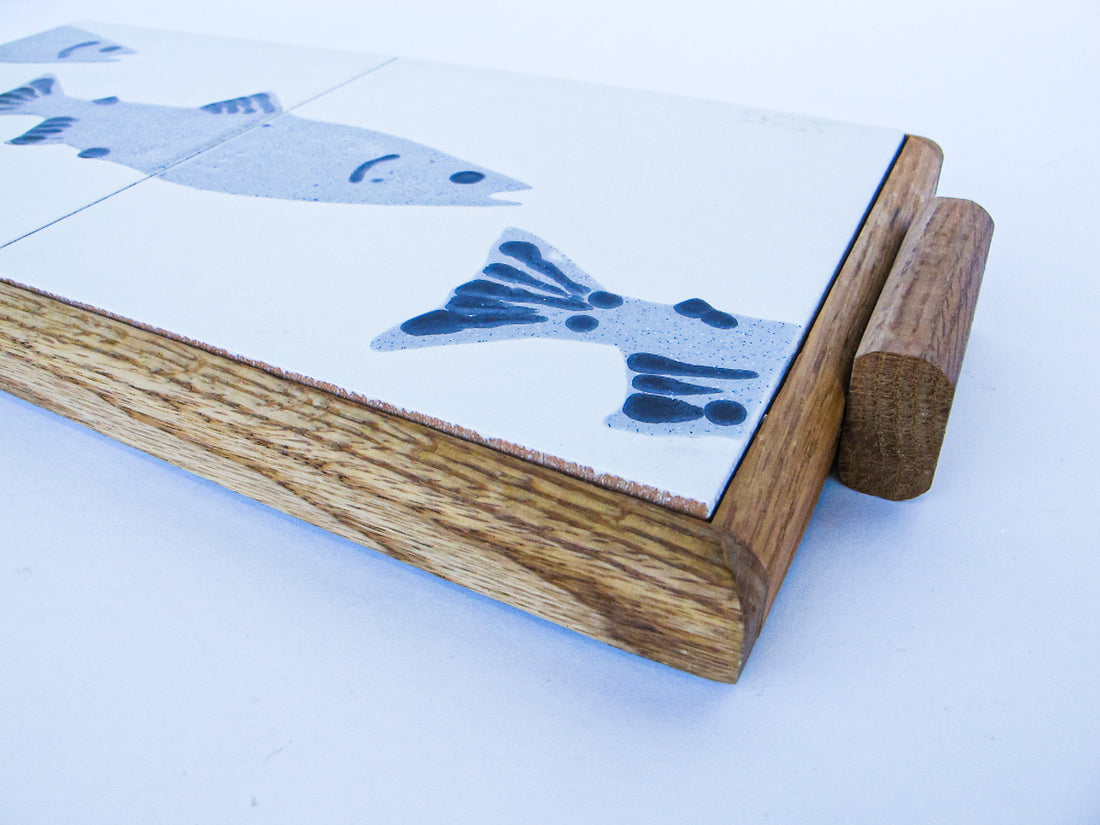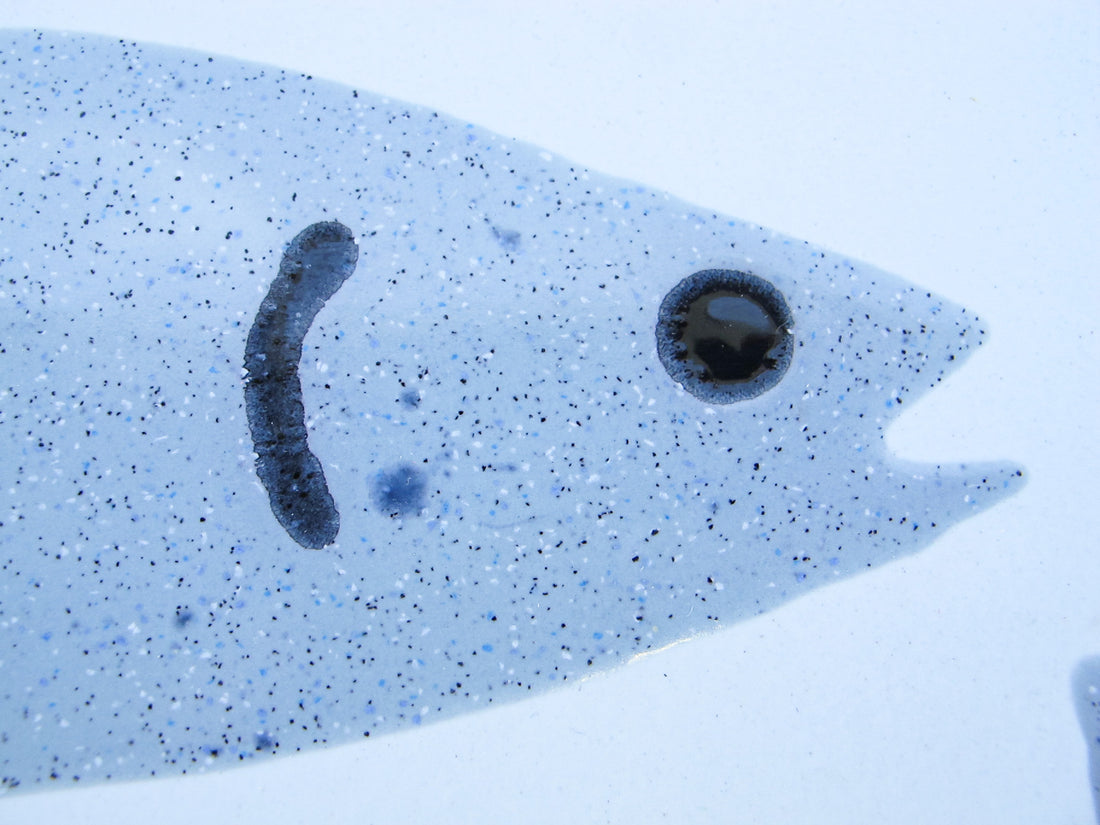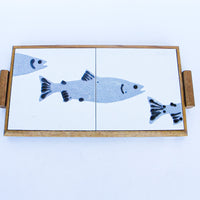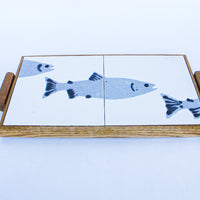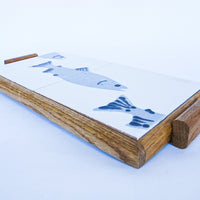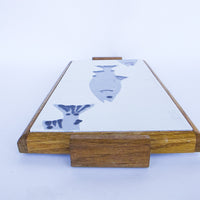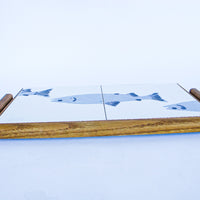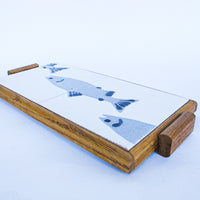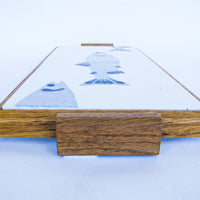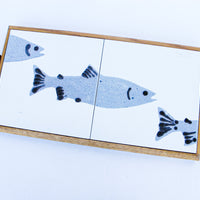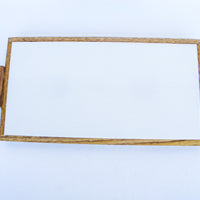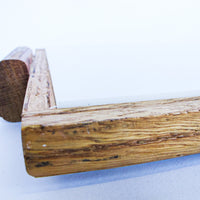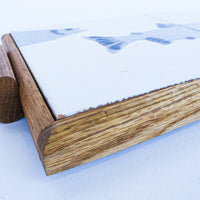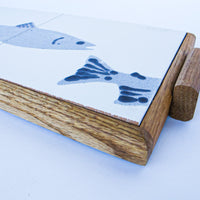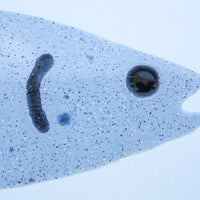 Oak and Fish Tile Tray Trivet
We absolutely love the look of hand painted tile and hand carved wood. This tray / trivet features a beautiful unique tile design with a white backdrop and painted fish detailing. This piece is beautiful and hand crafted with the most amazing minimalist wood tray with artisan hand crafted fish tiles. 
This piece would be the perfect addition to any bedside table as a home for your water glass, coffee table for entertaining or used for everyday table decor or next to your stove to set hot pots etc. You could even display them on a wall.  Features a beautiful hand carved solid oak wood frame and tiles. The bottom has a plastic bottom to help keep the surfaces from being scratched.
Measures - 18.5" L X 9.25" W X 1 1/8" H