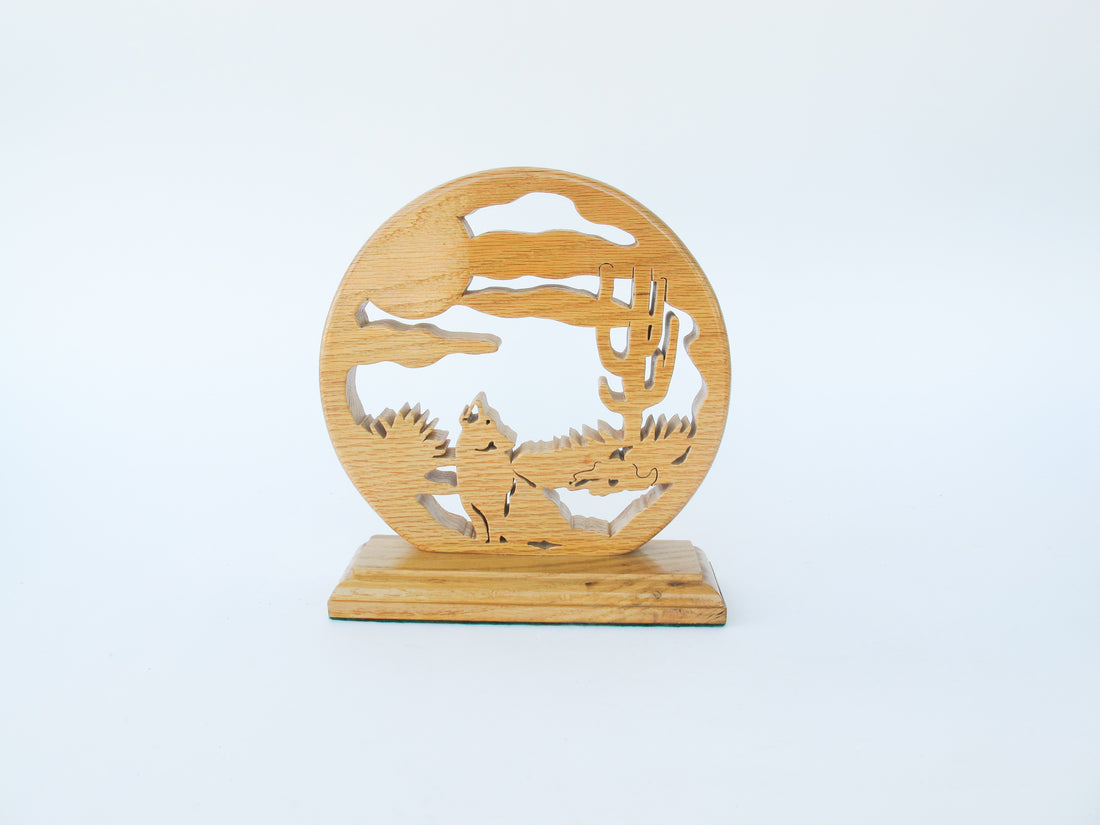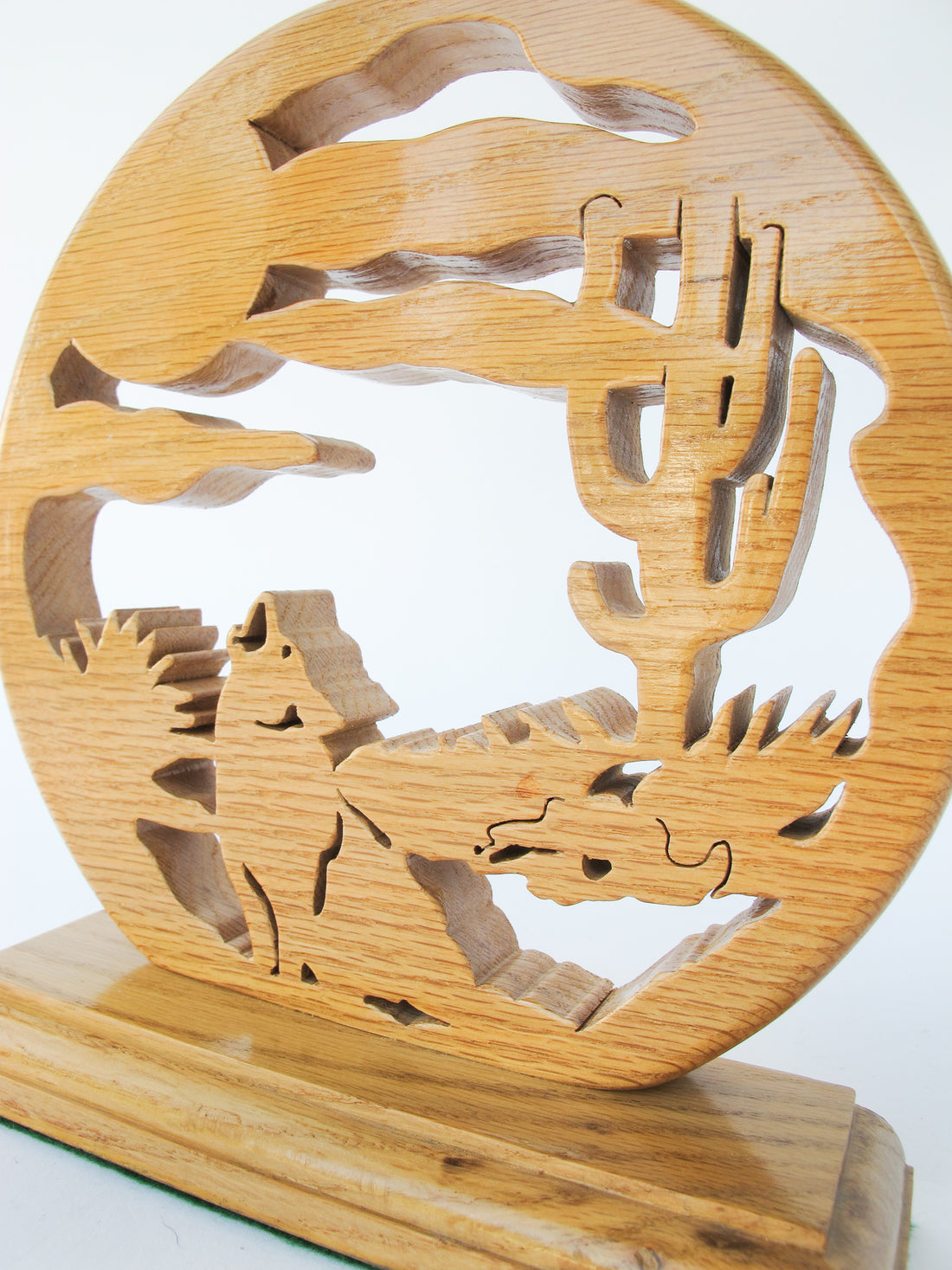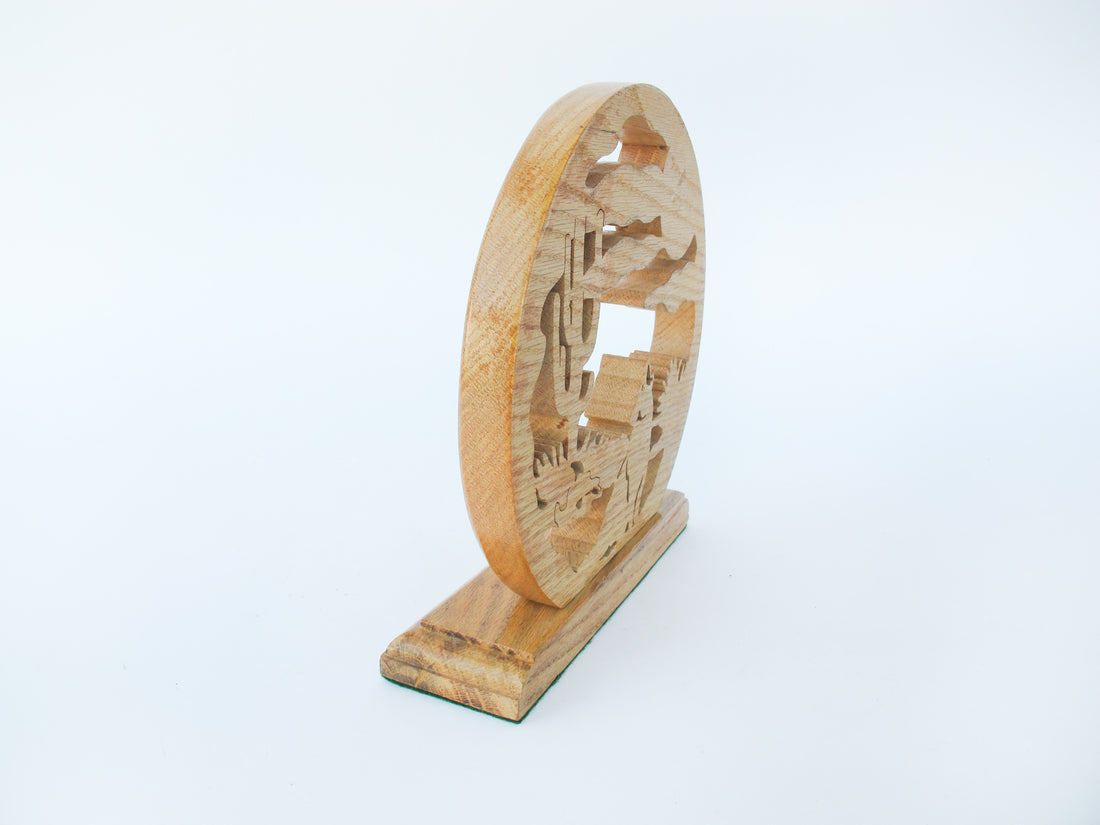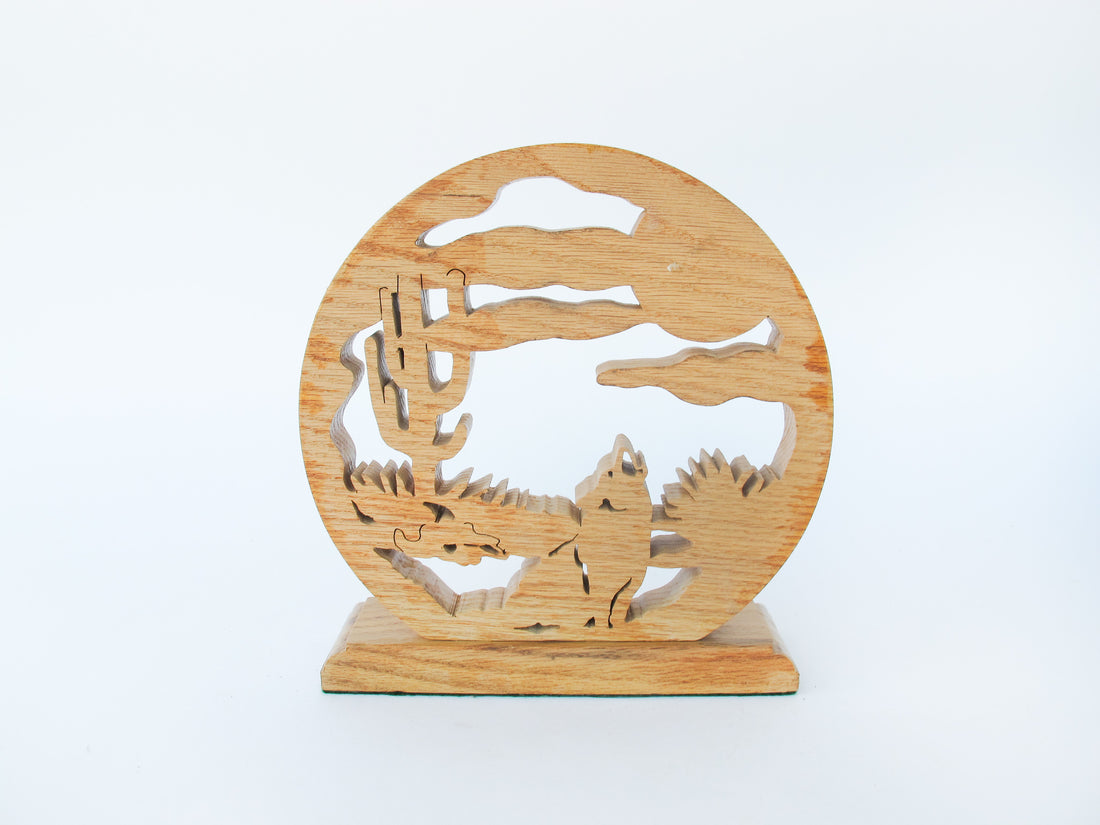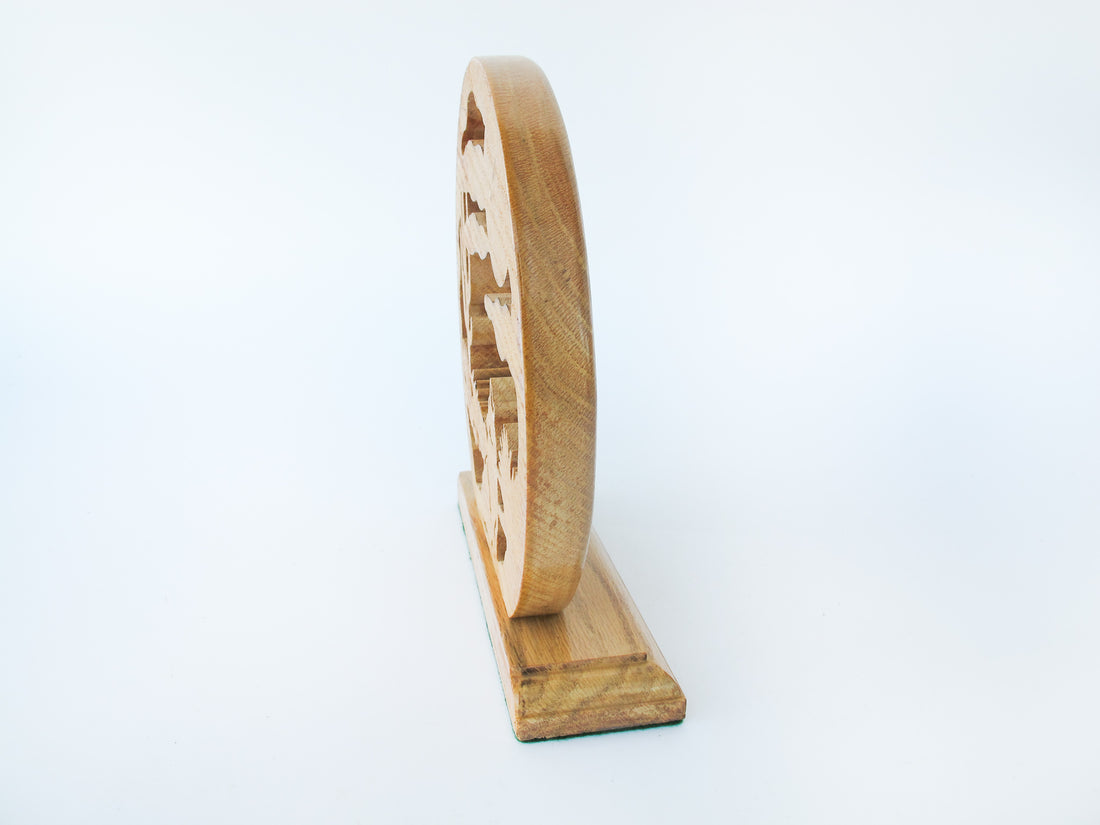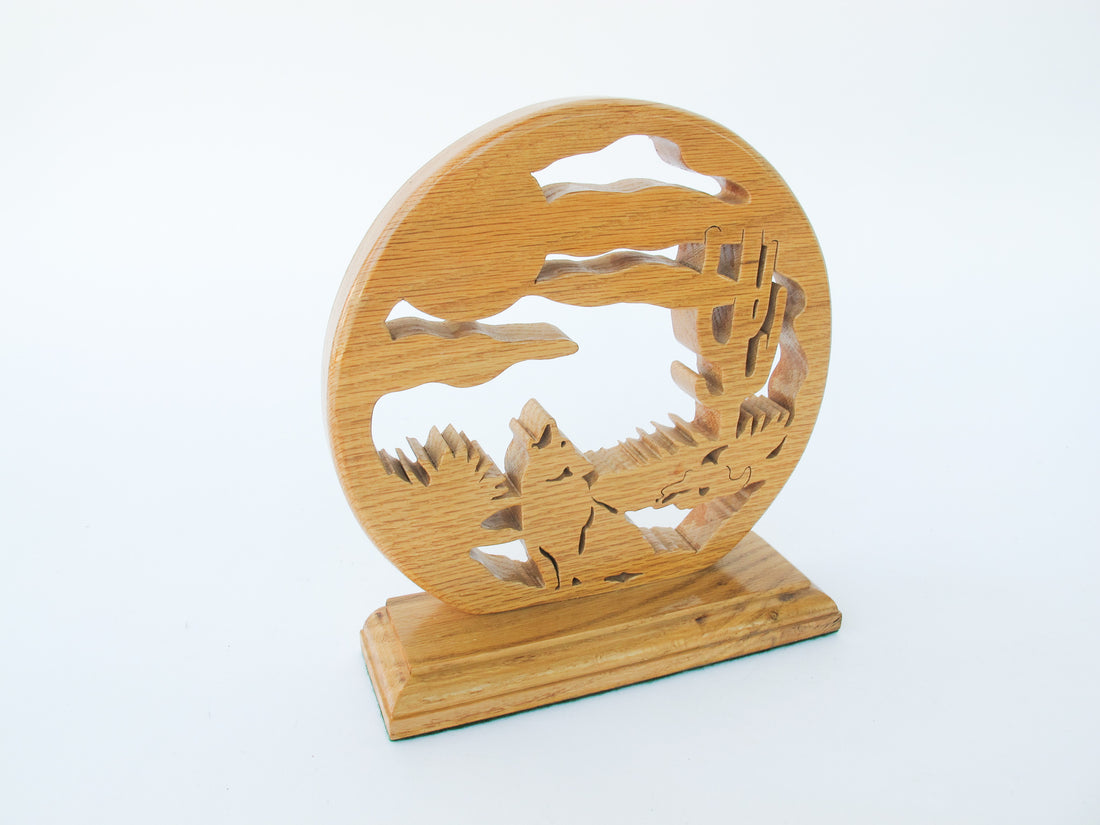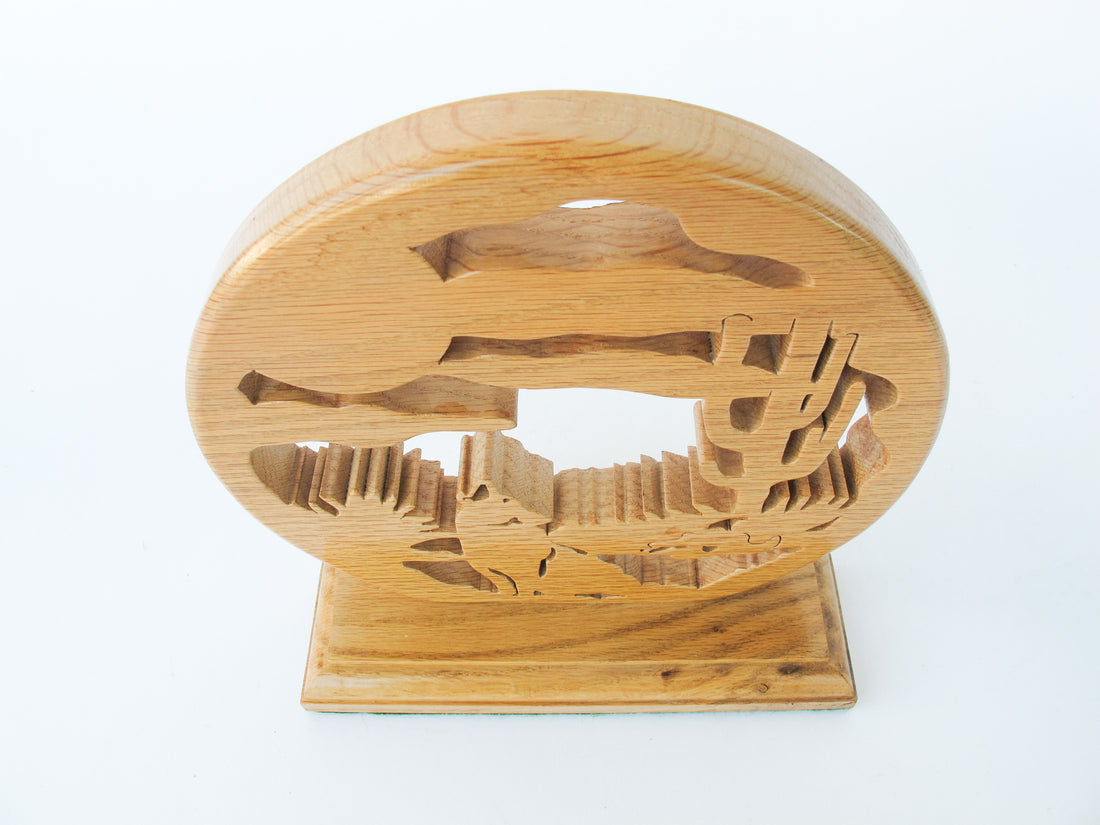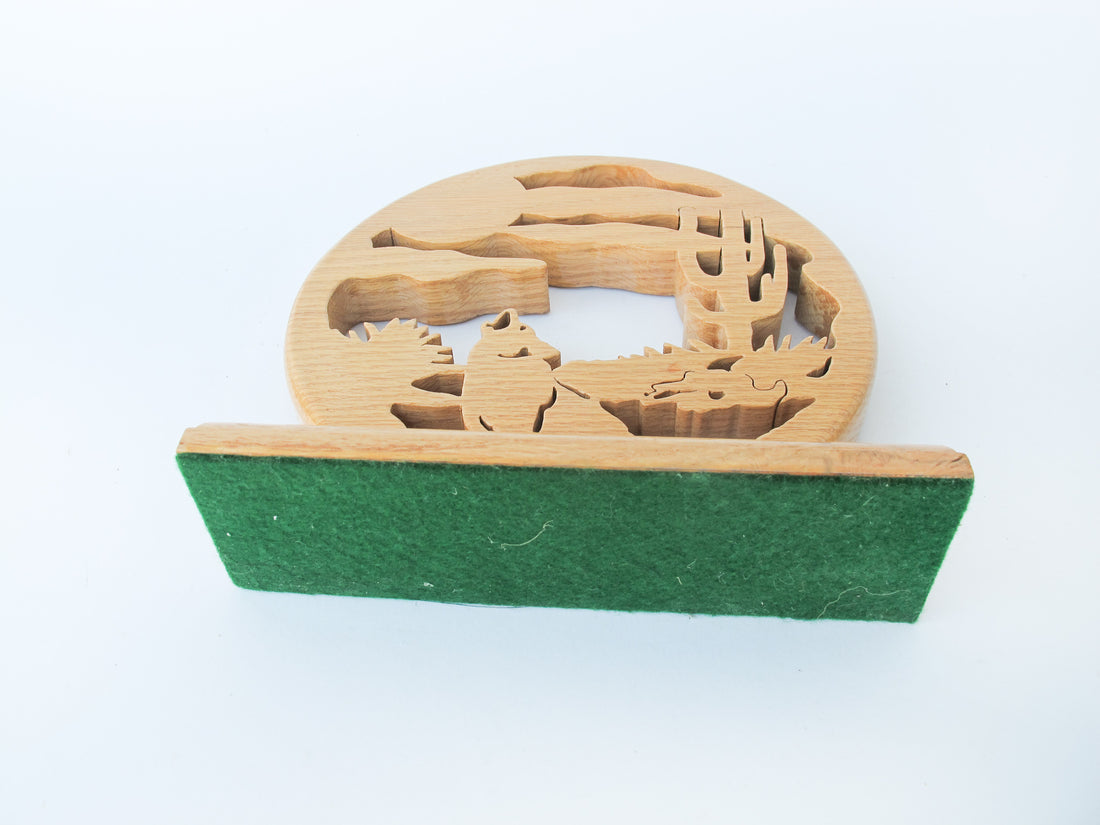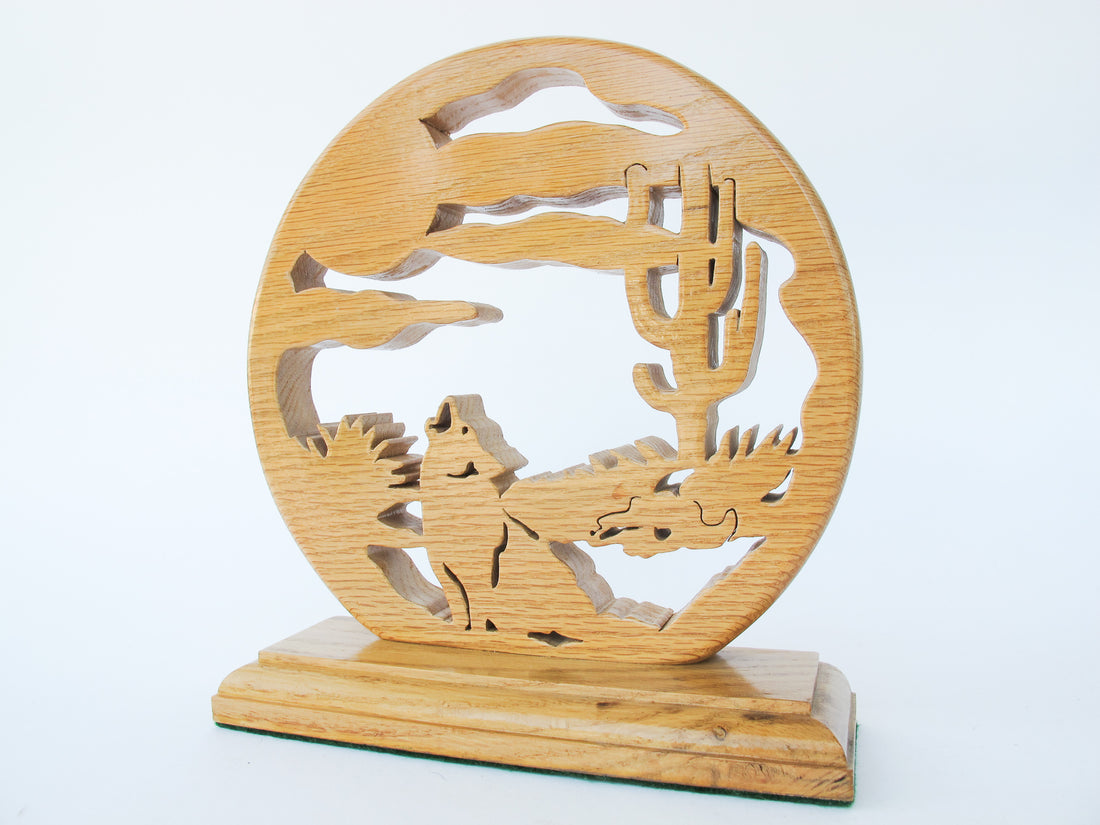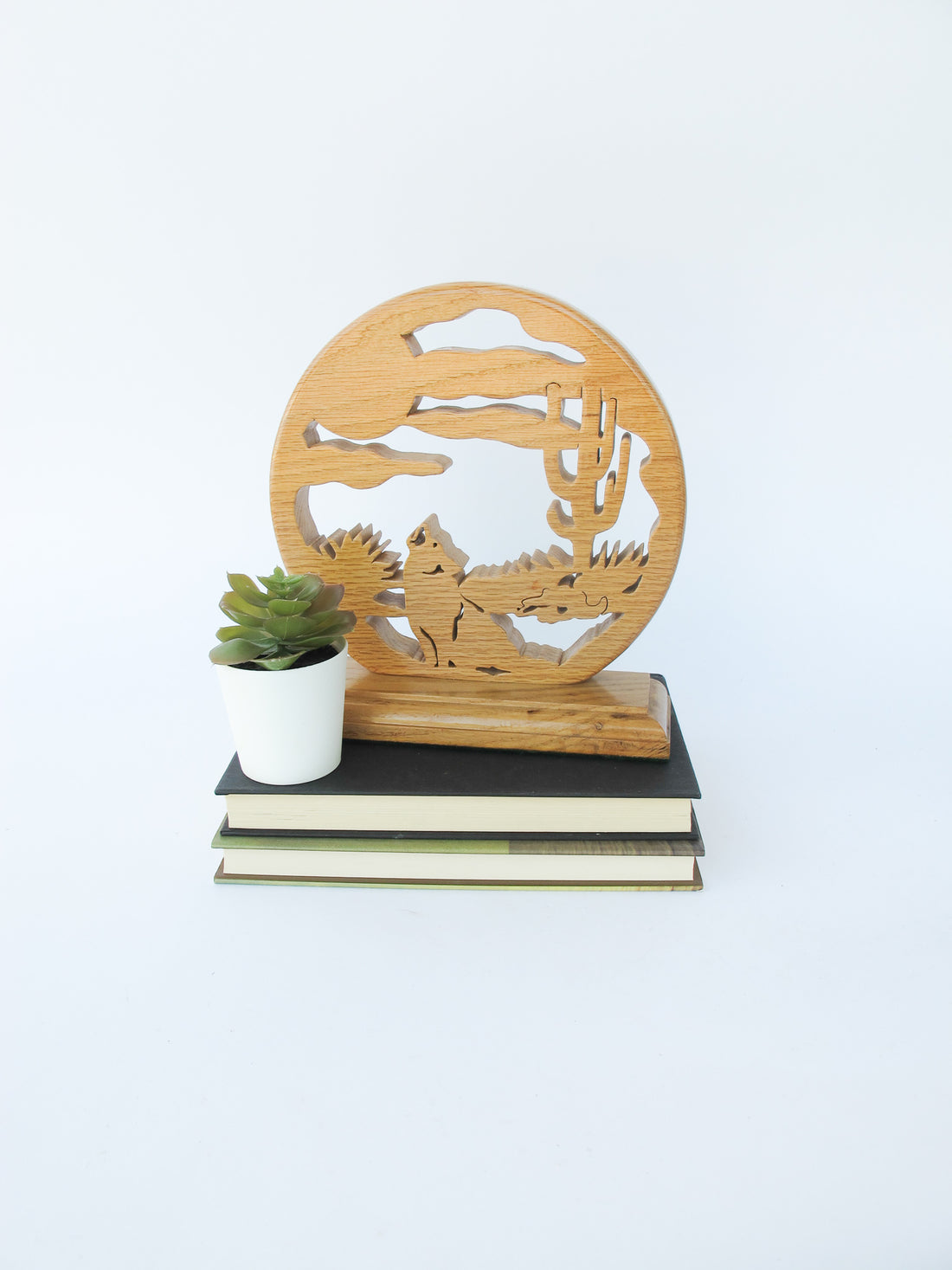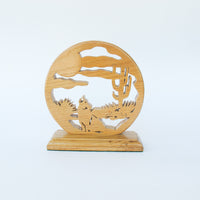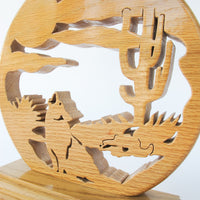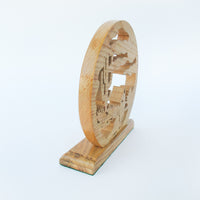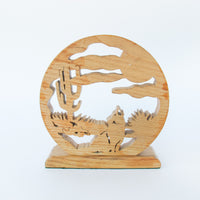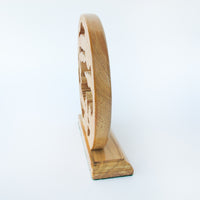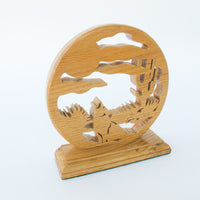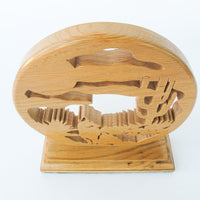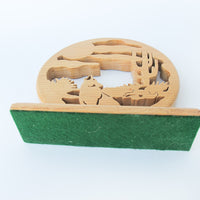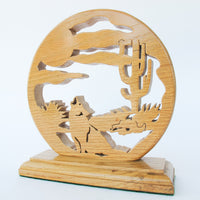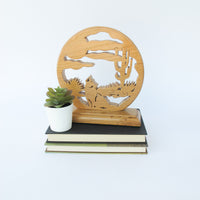 Coyote and Cactus Desert Wood Circle Carving Stand
We love the unique look of this carved 90's cactus desert wood art. It comes on its own stand for full effect. It is in great vintage condition with green felt on the bottom.
We love the way everything was staggered and layered together to hold the image.  This piece would be perfect for everyday home decor!
Measures - 8" L X 2.25" D X 8.5" H