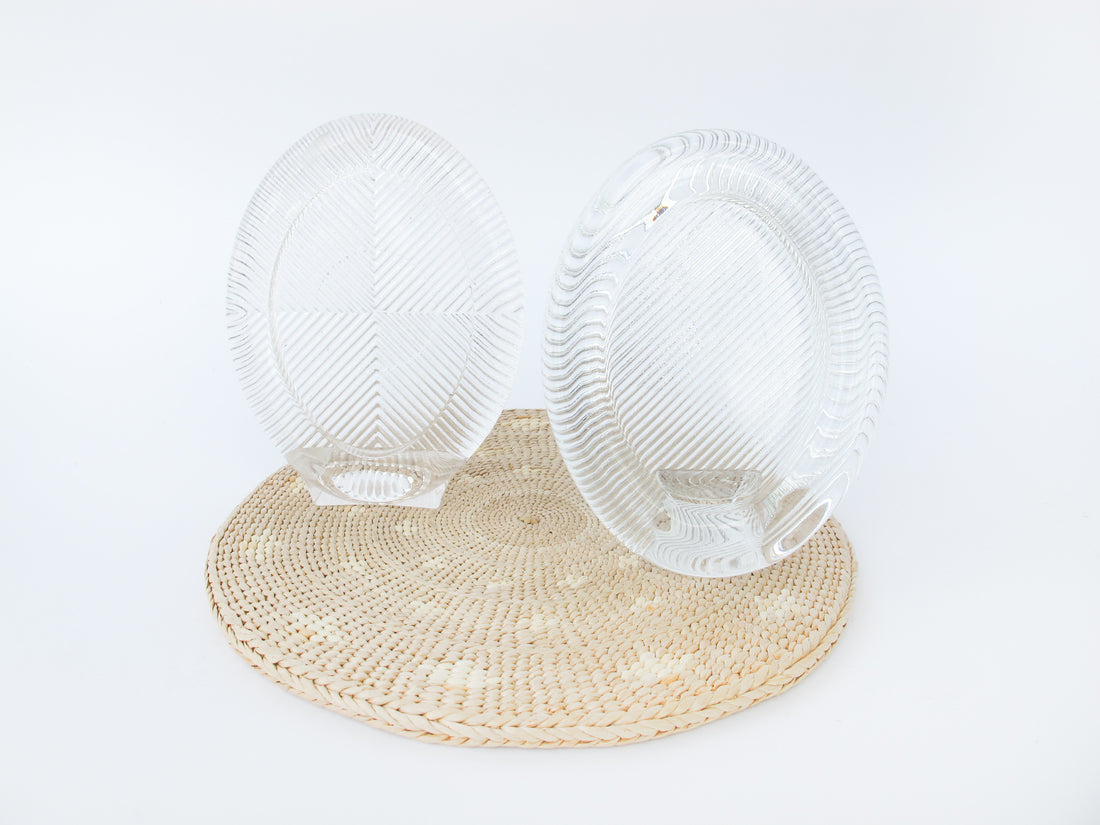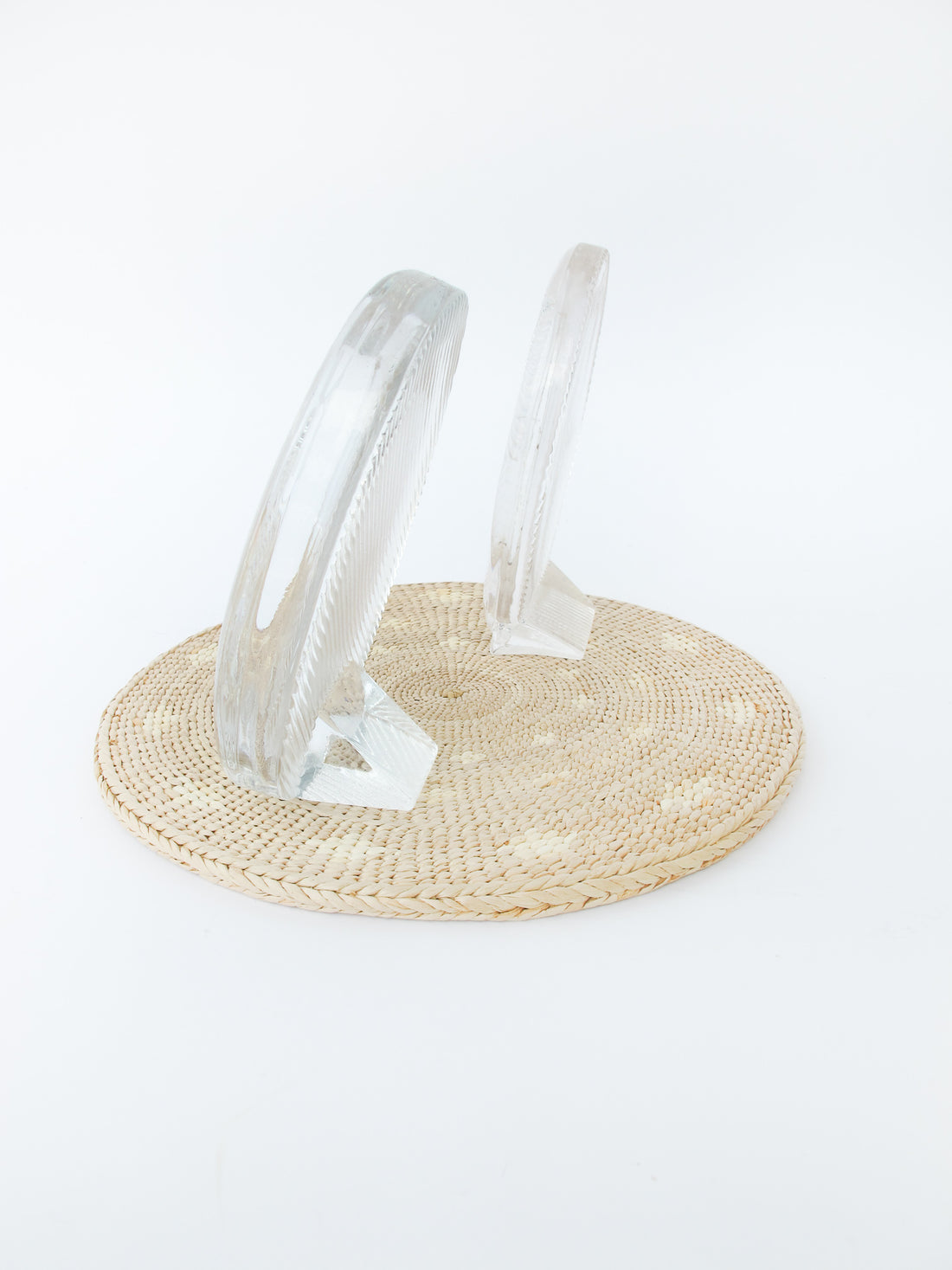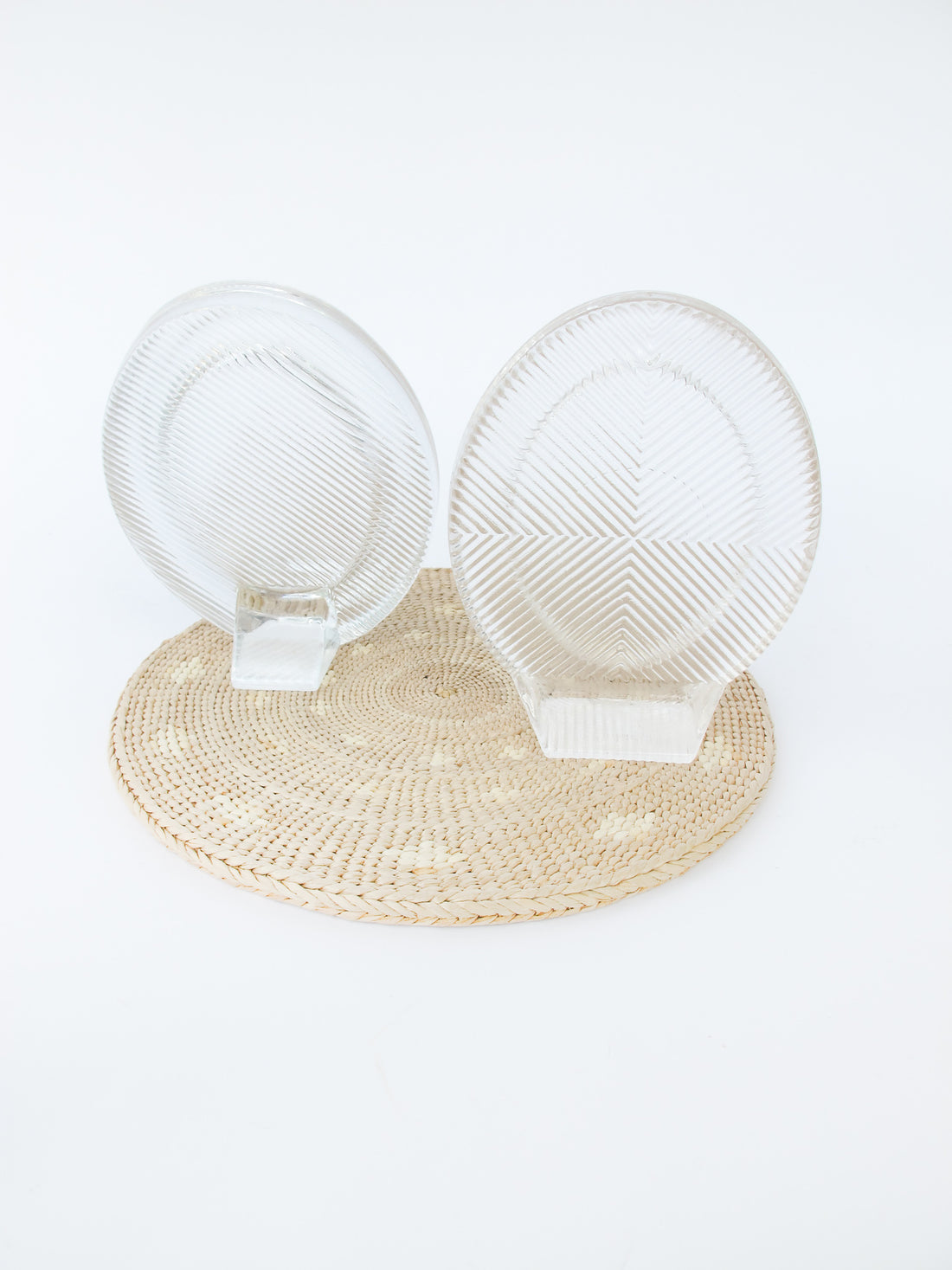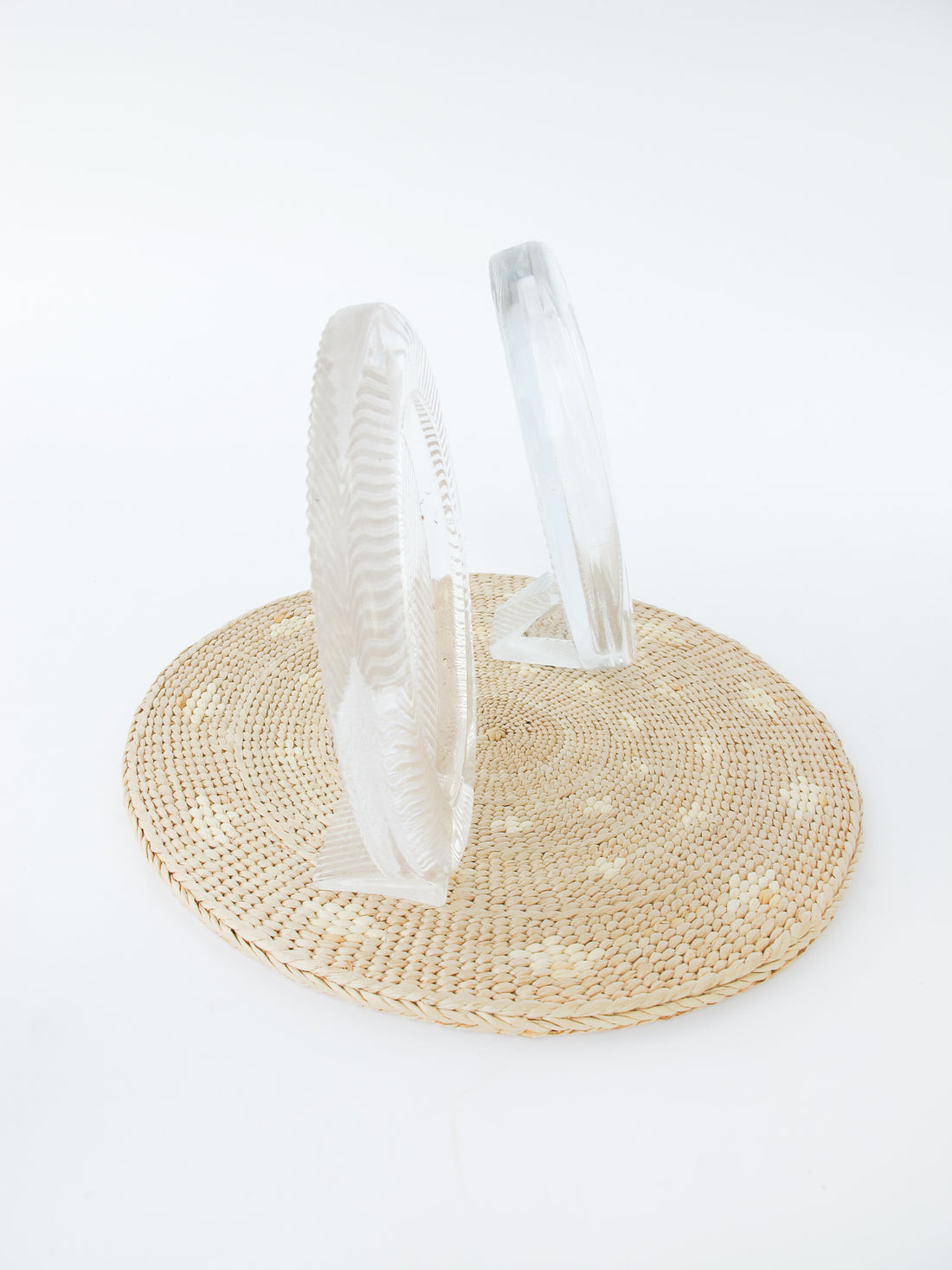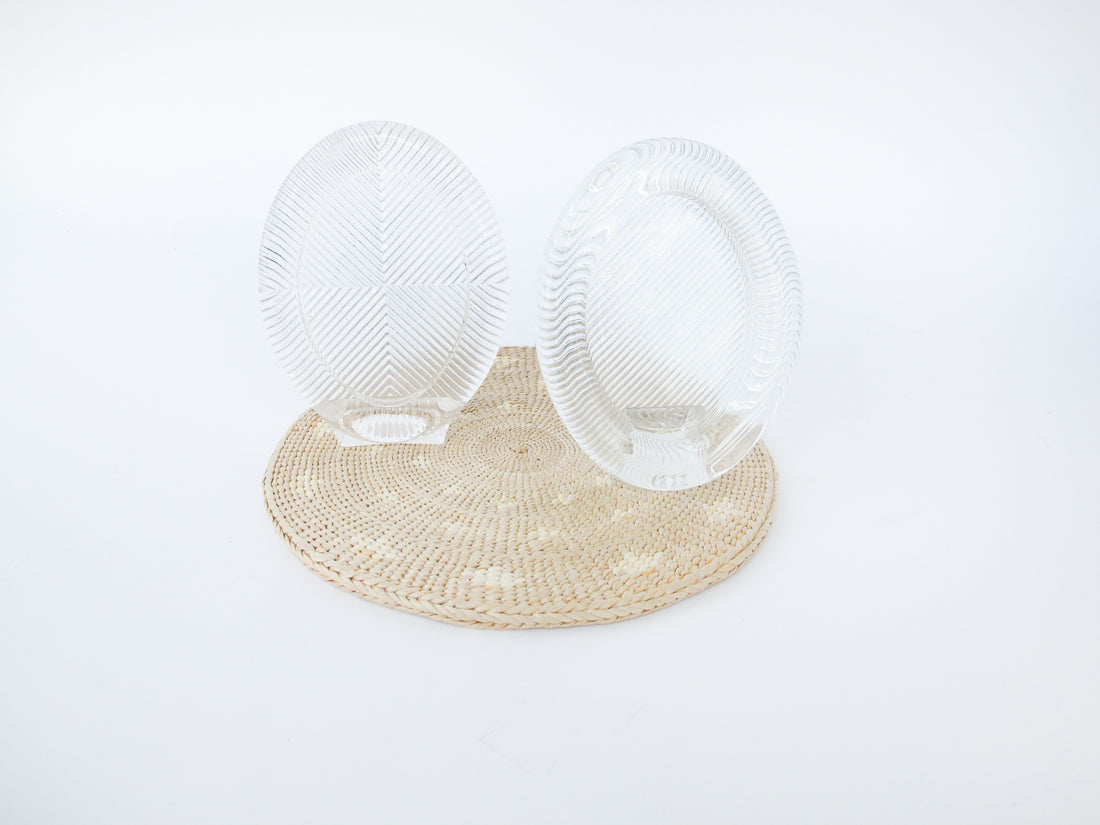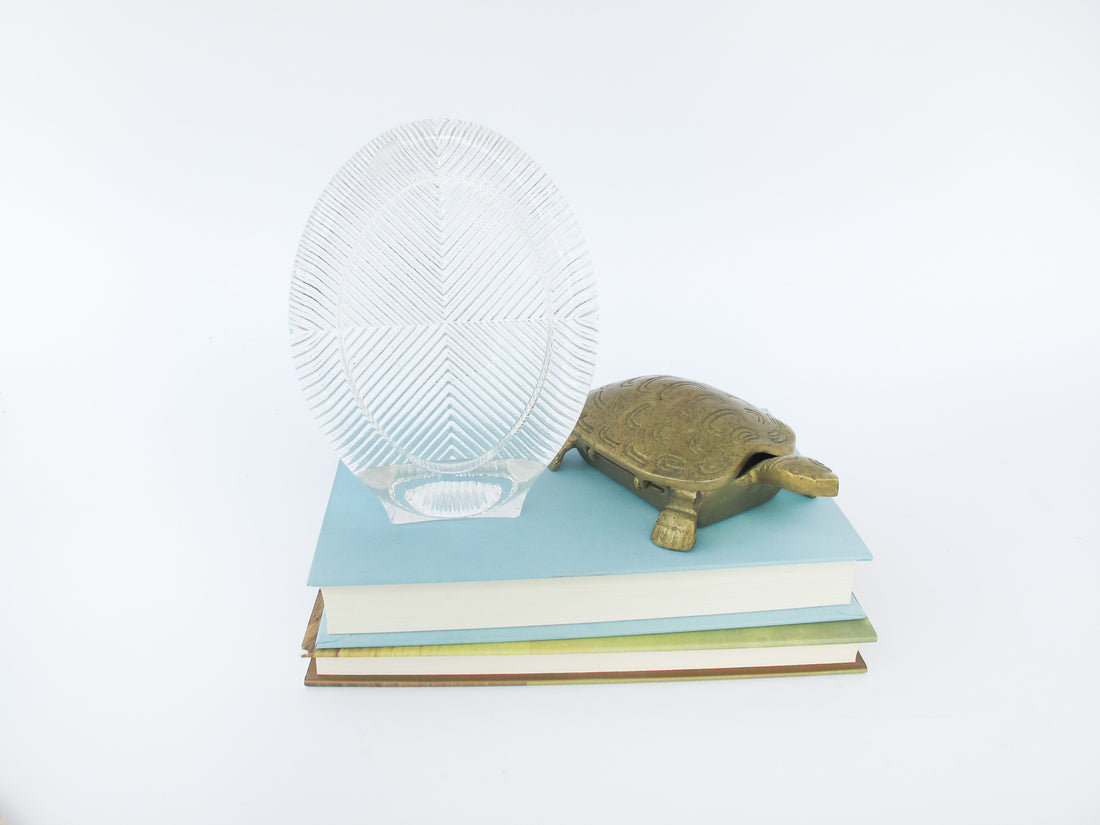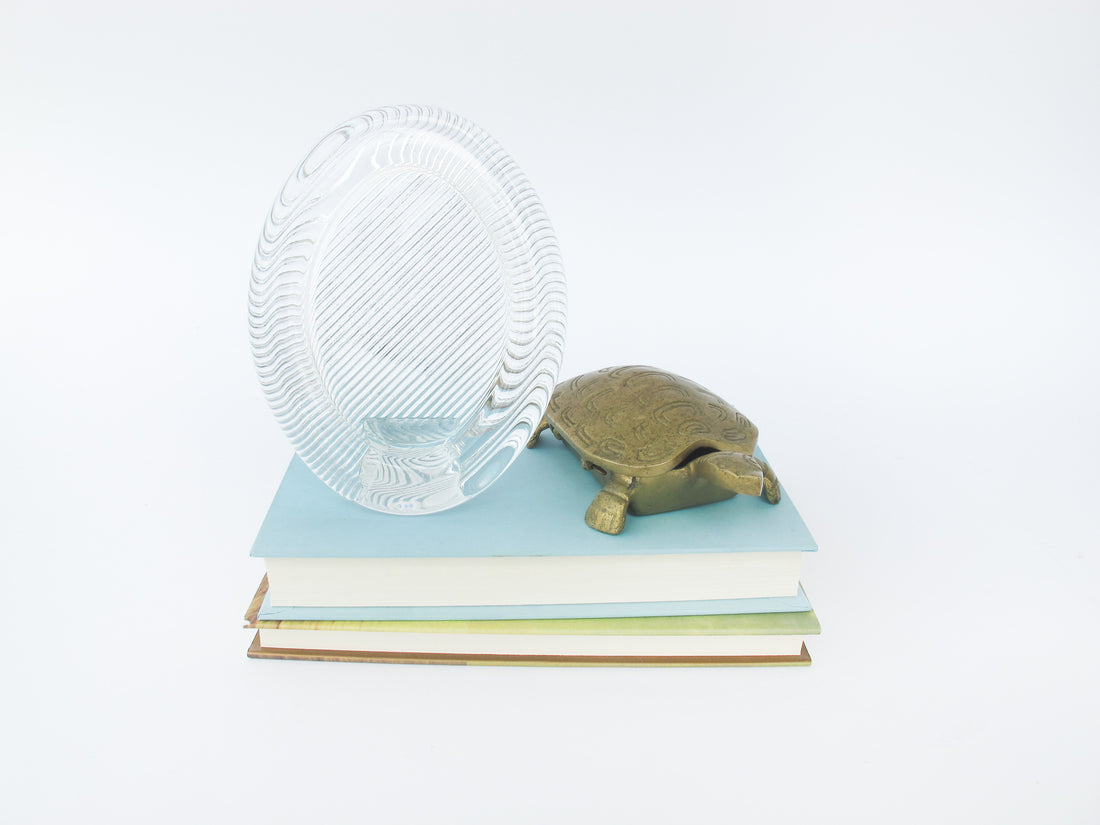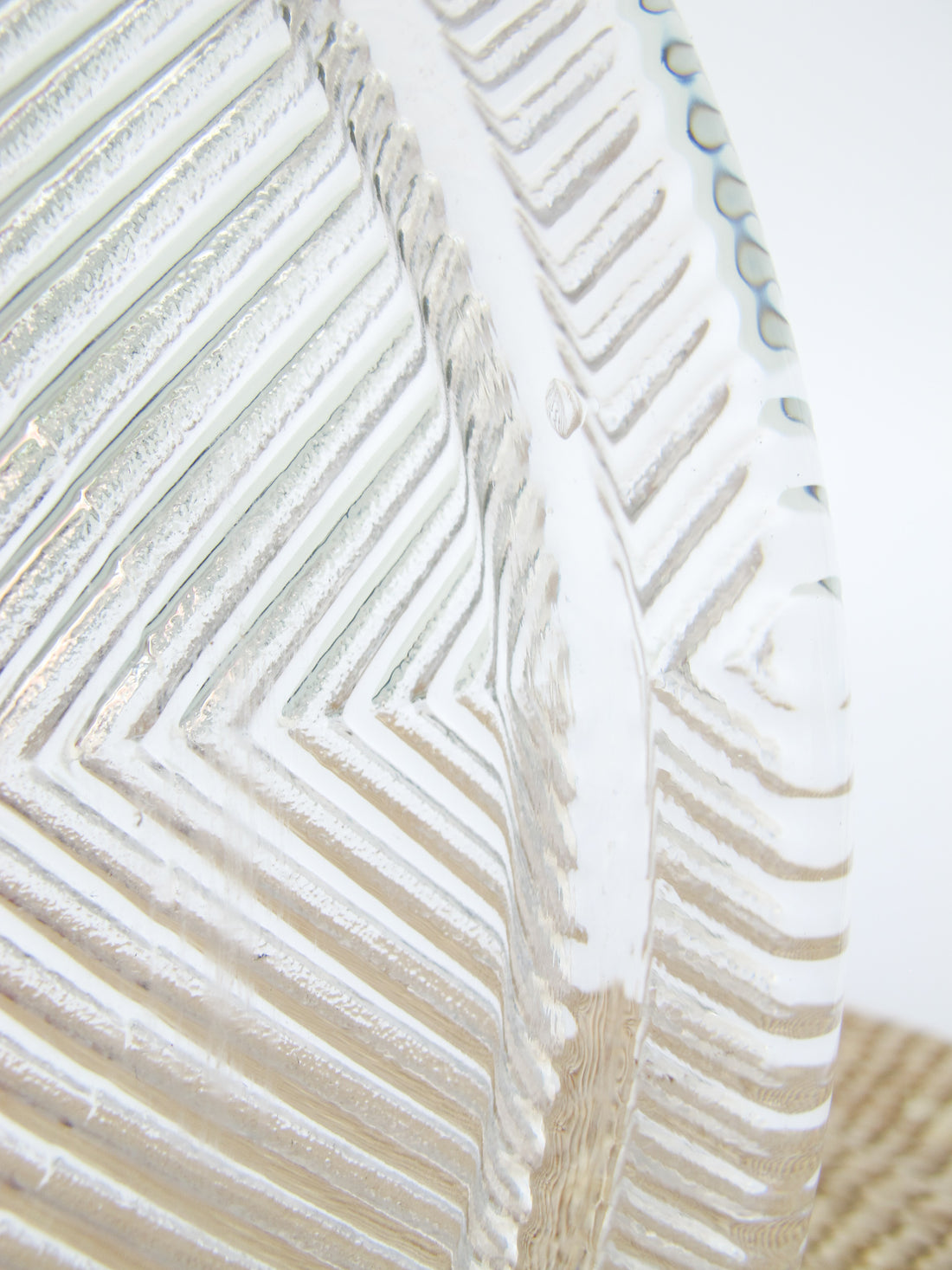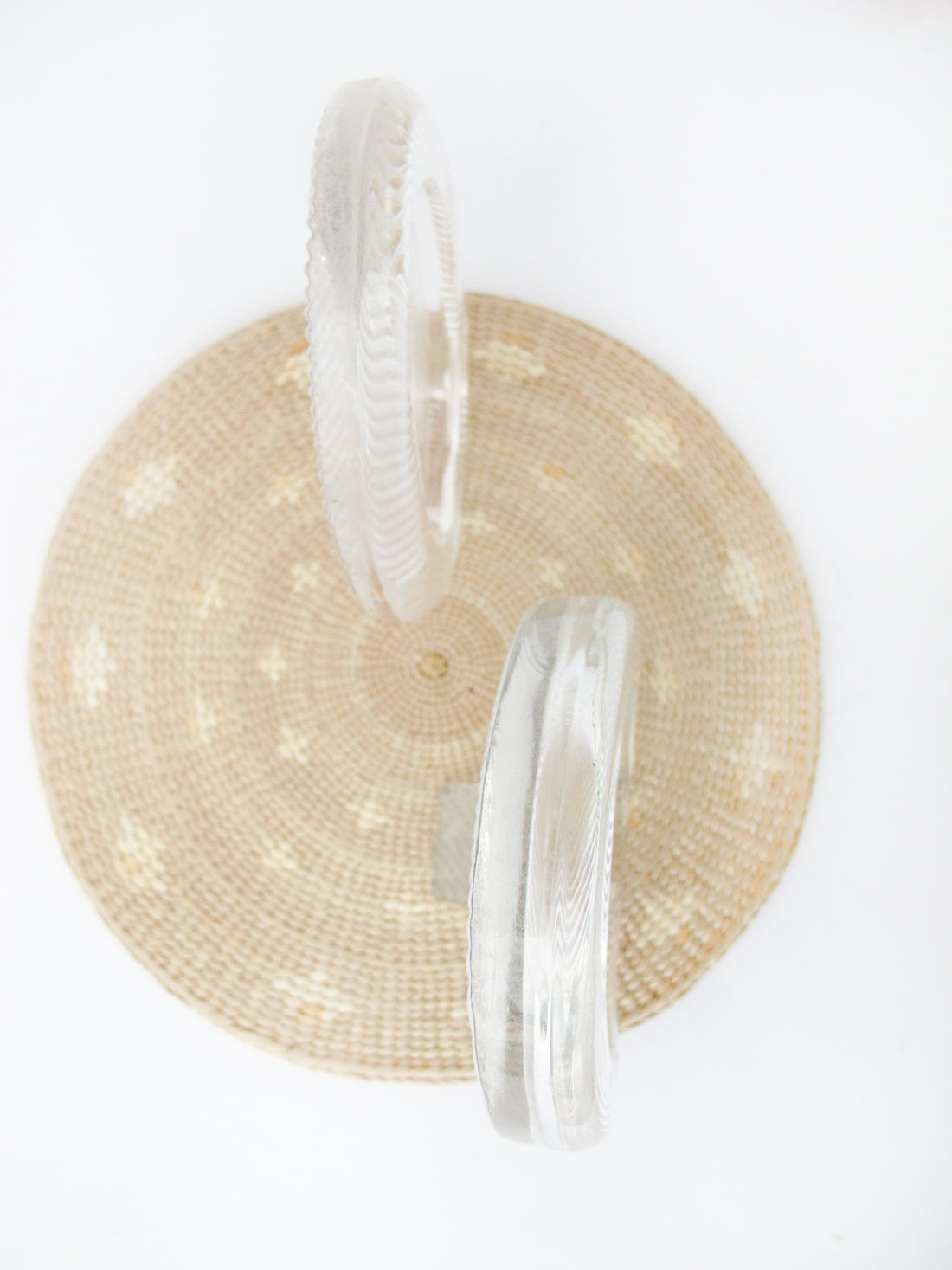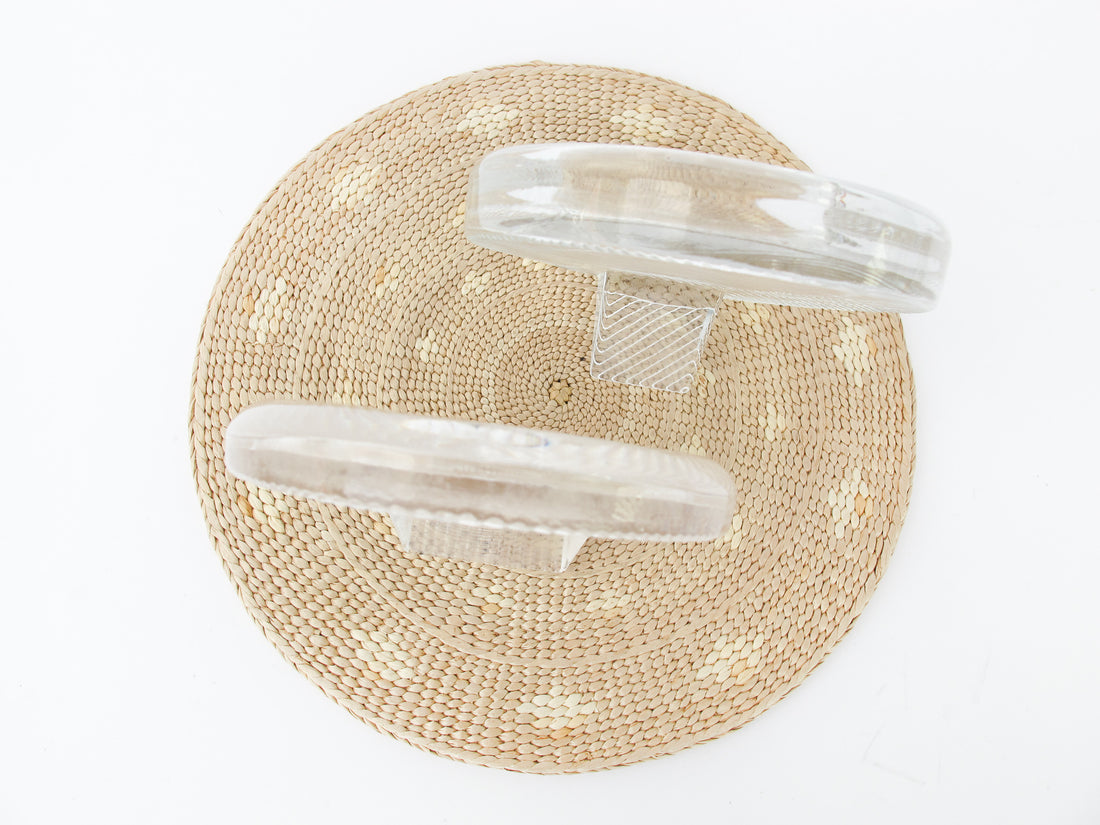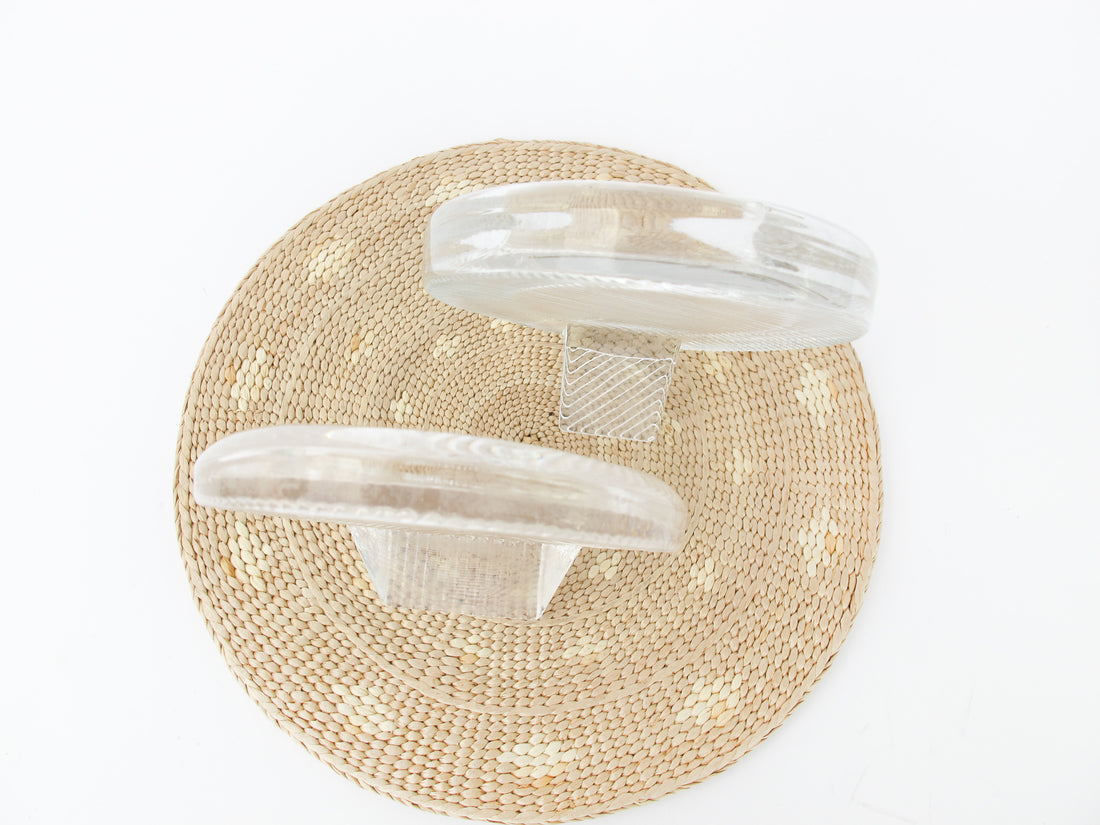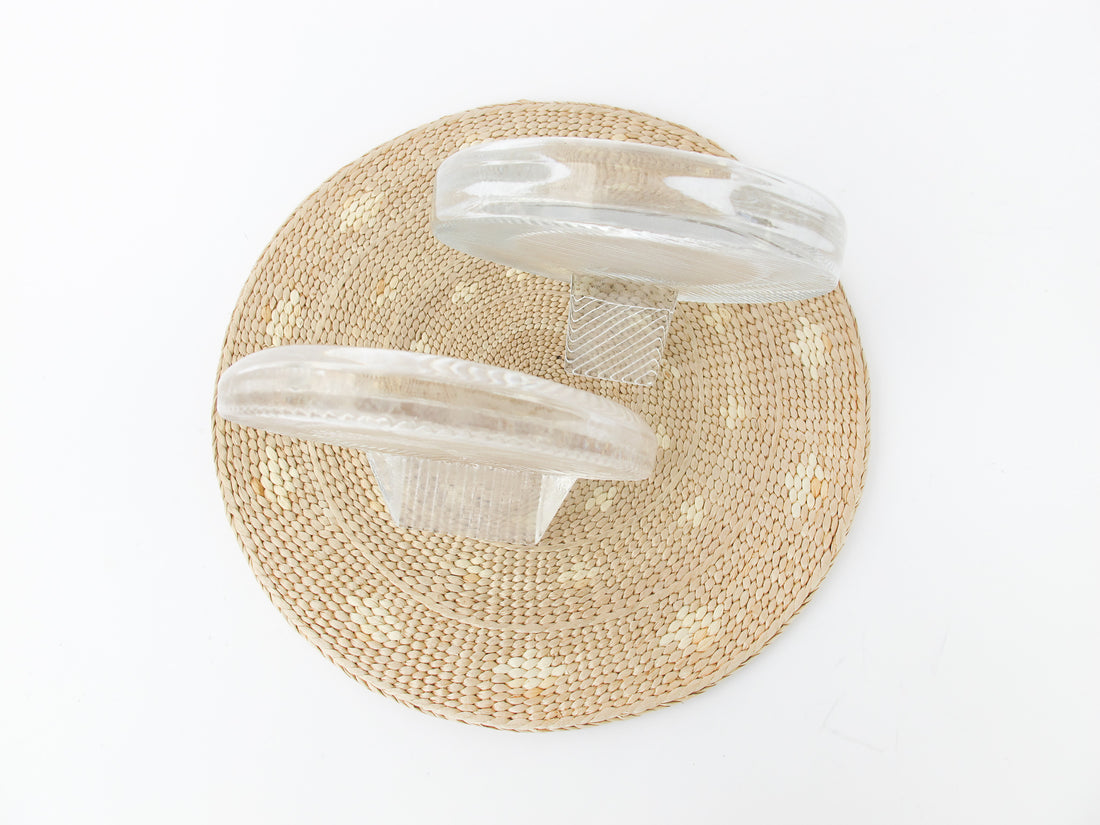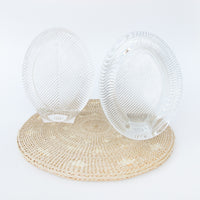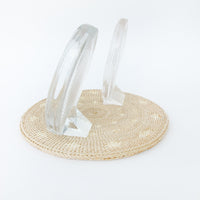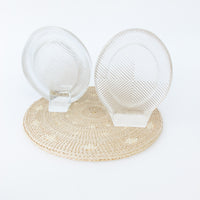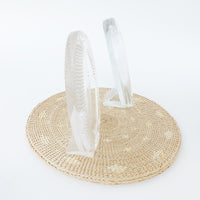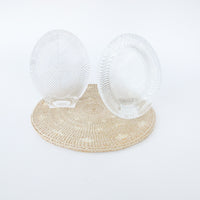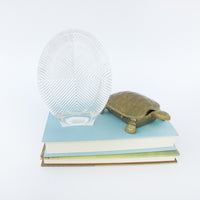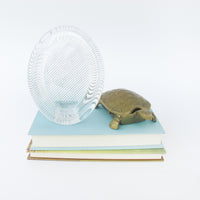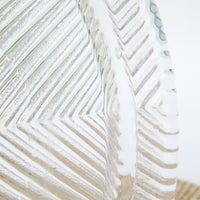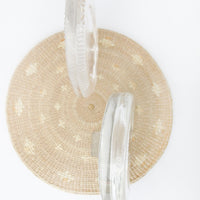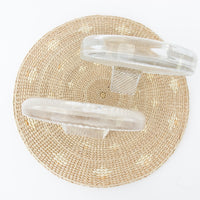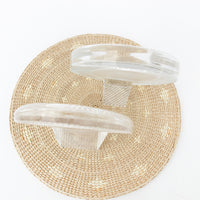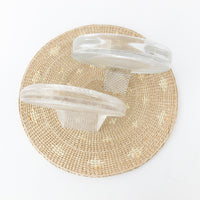 Solid Glass Oval Mikasa StylePicture Frames (Sold Separately)
Vintage glass Mikasa style oval picture frames. We have two availabe and each is sold individually. 
Both are made of solid weighted clear glass. They stand up on a little post base on the back. The front has a recessed area where the picture would sit without a cover. The backs have a textured feel while the fronts are smooth. Both are in great vintage condition with no cracks or chips. 
Kriss kross lines measures - 6.25" H X 4.75" W X 1.75" D
Diagonal line back measures - 6.25" H X 5" W X 2.25" W