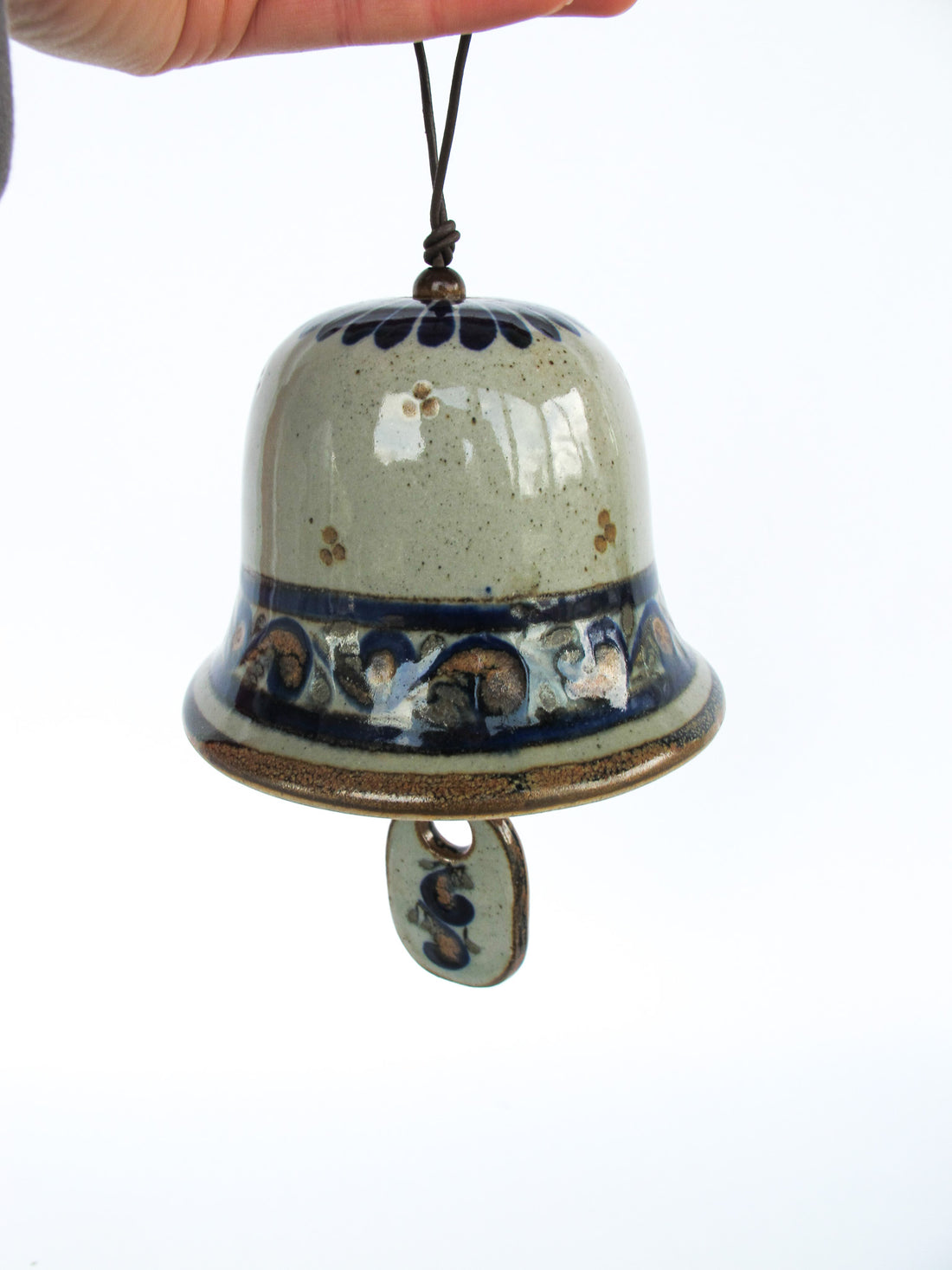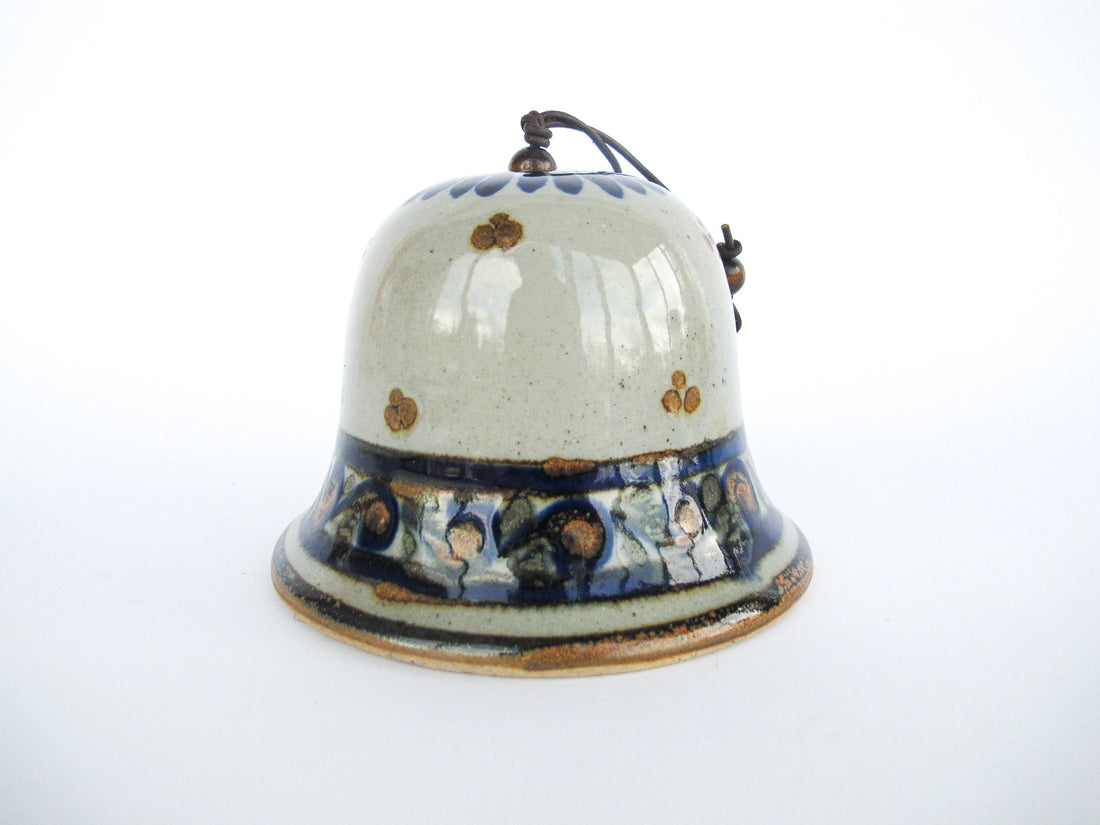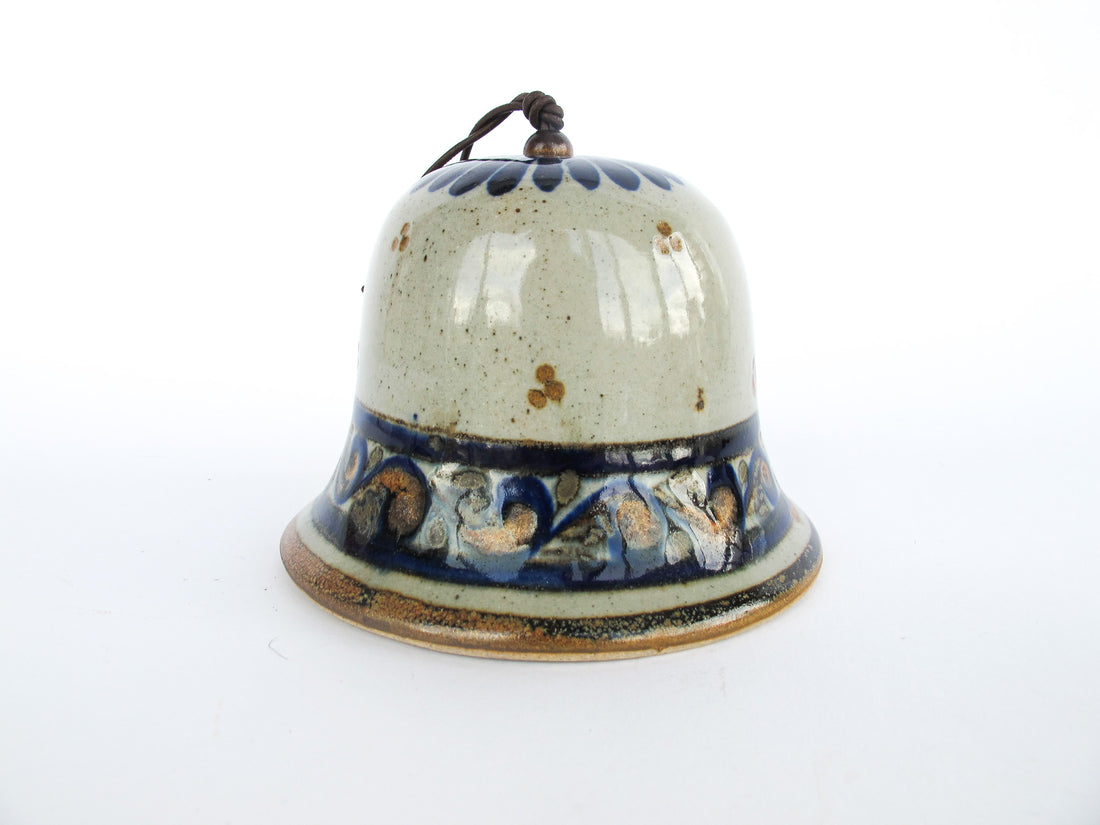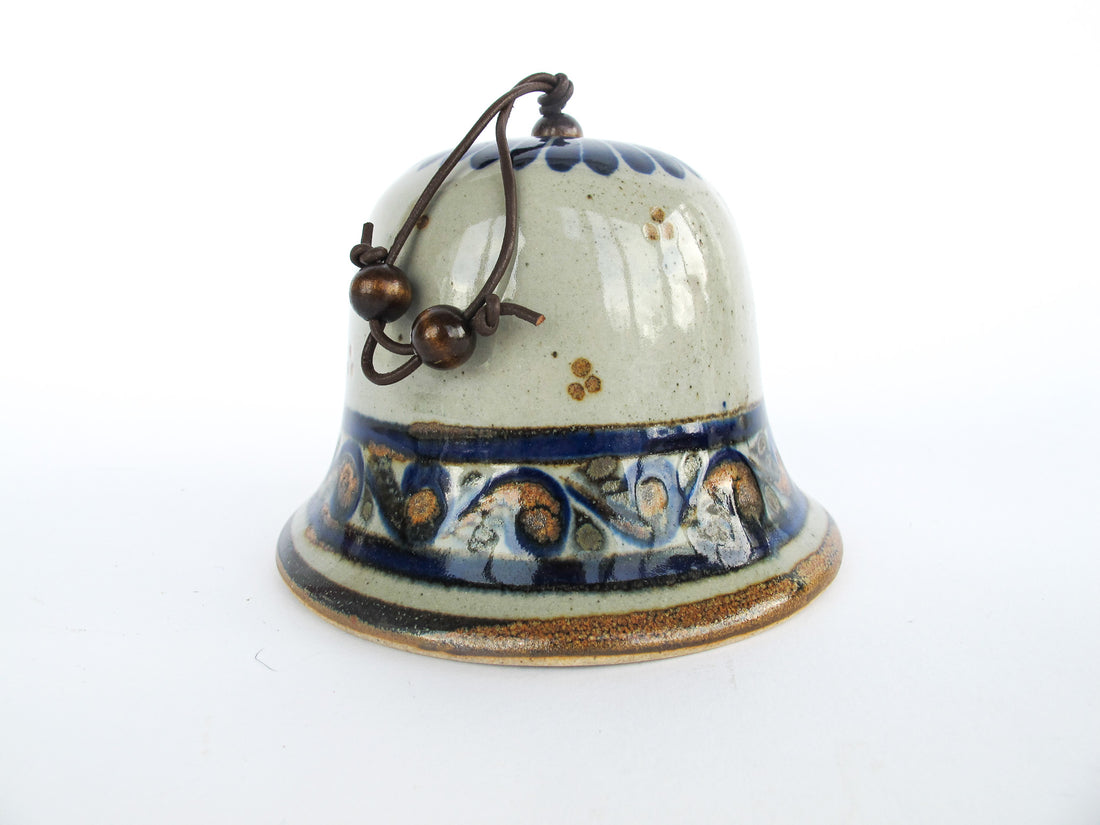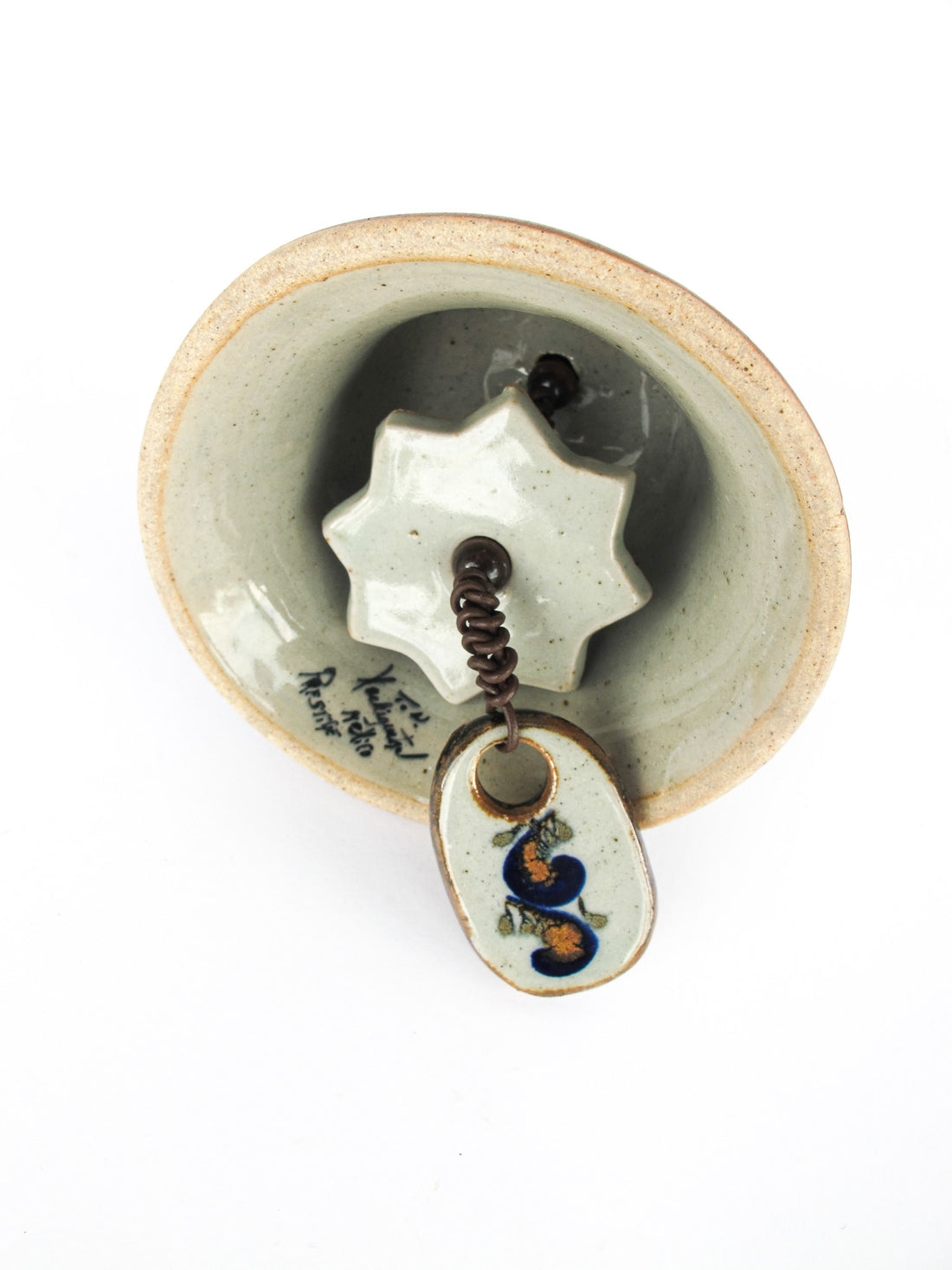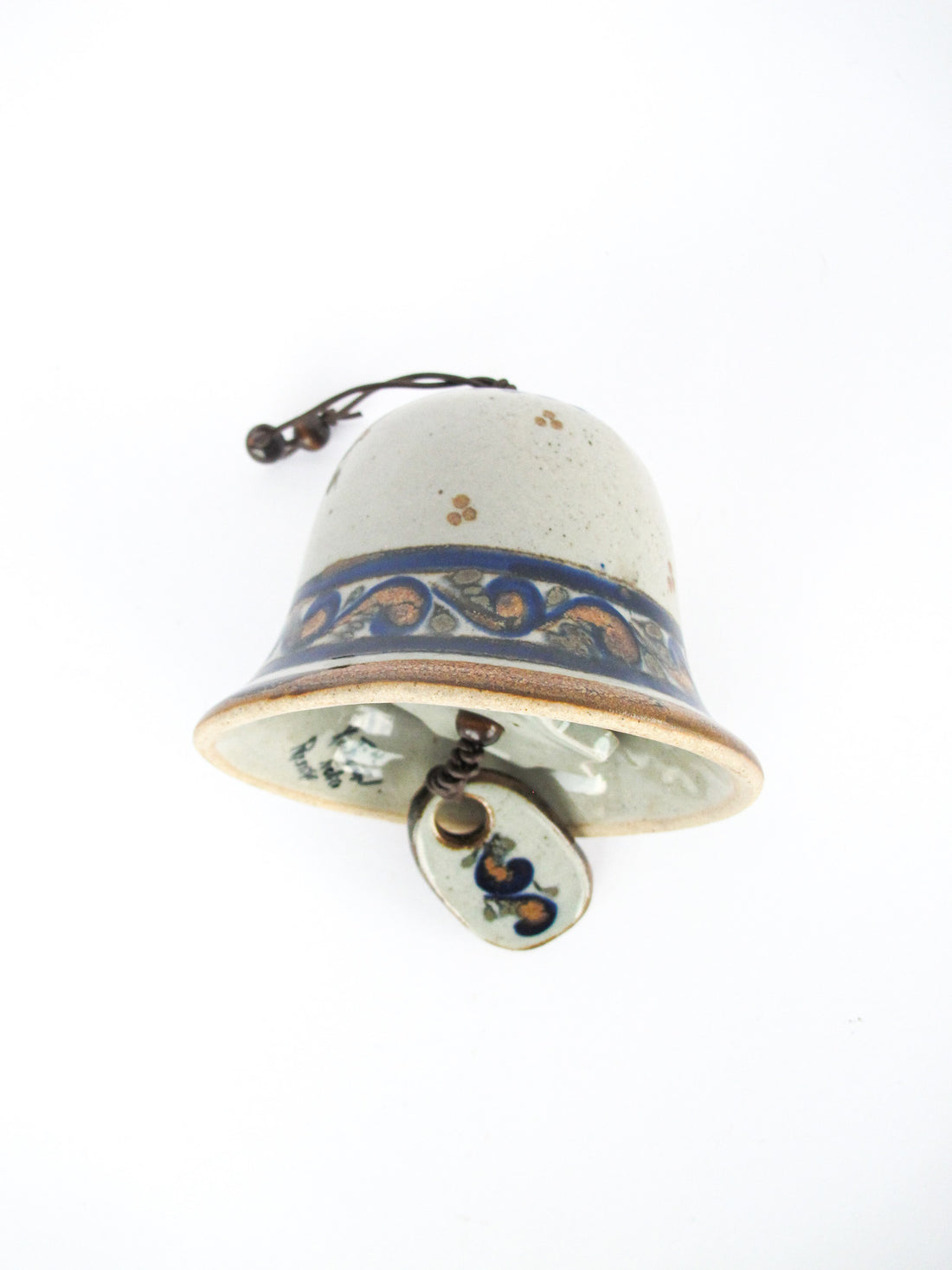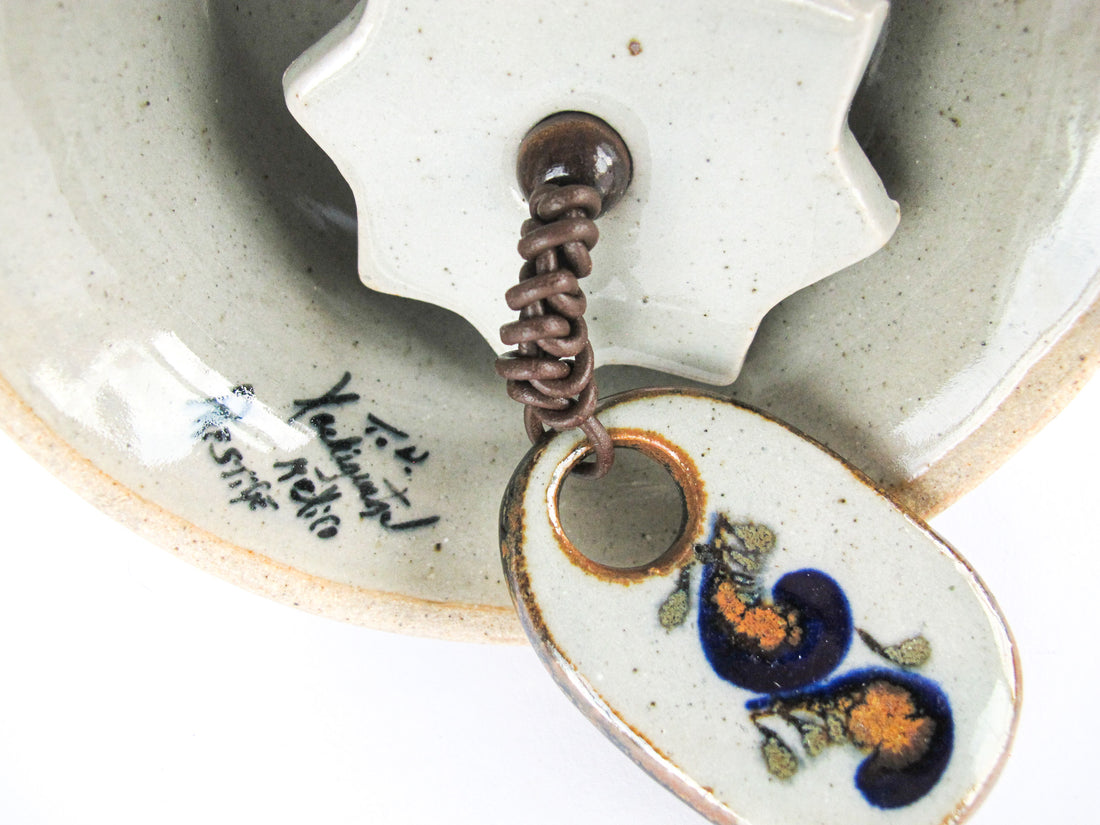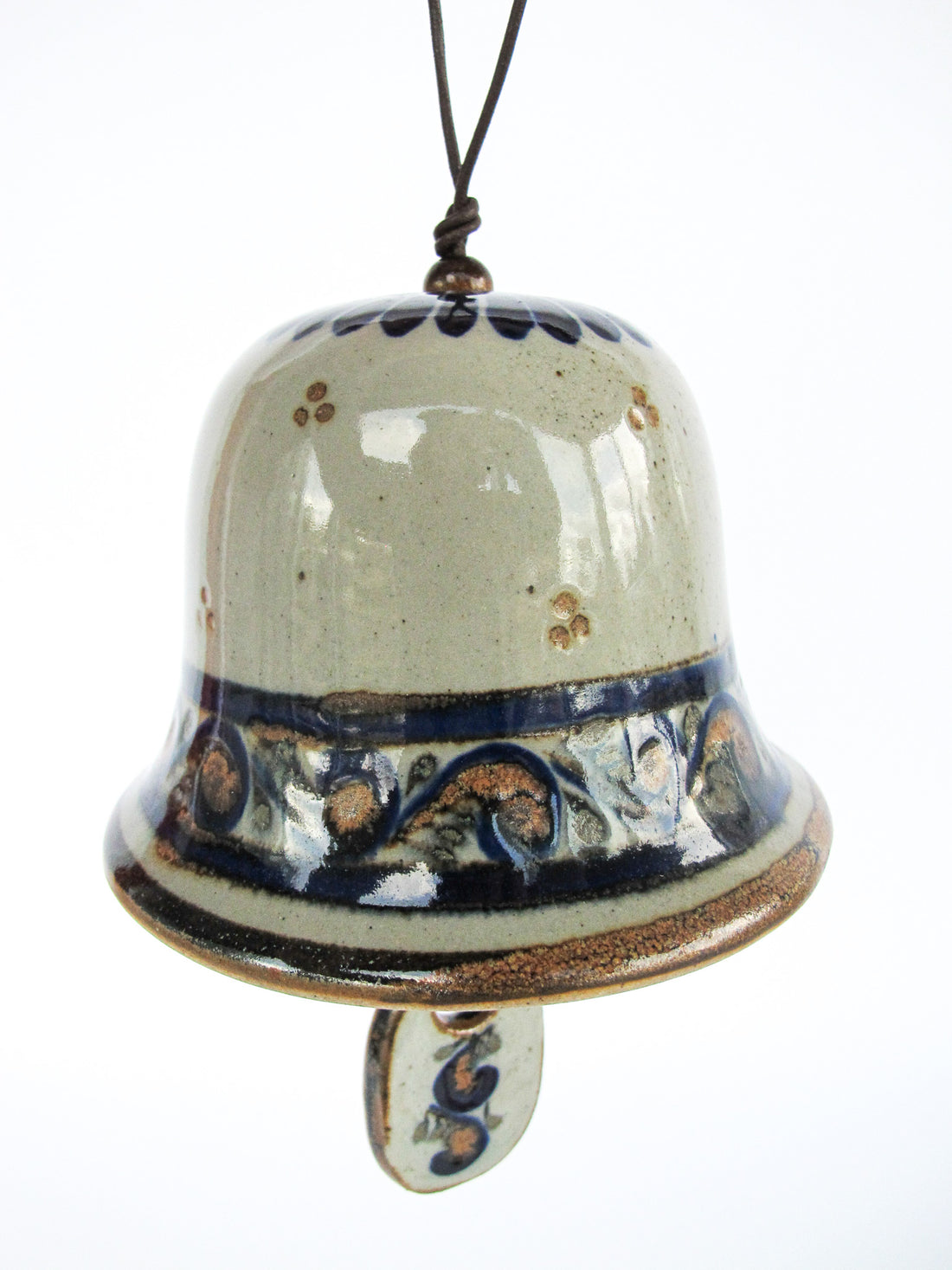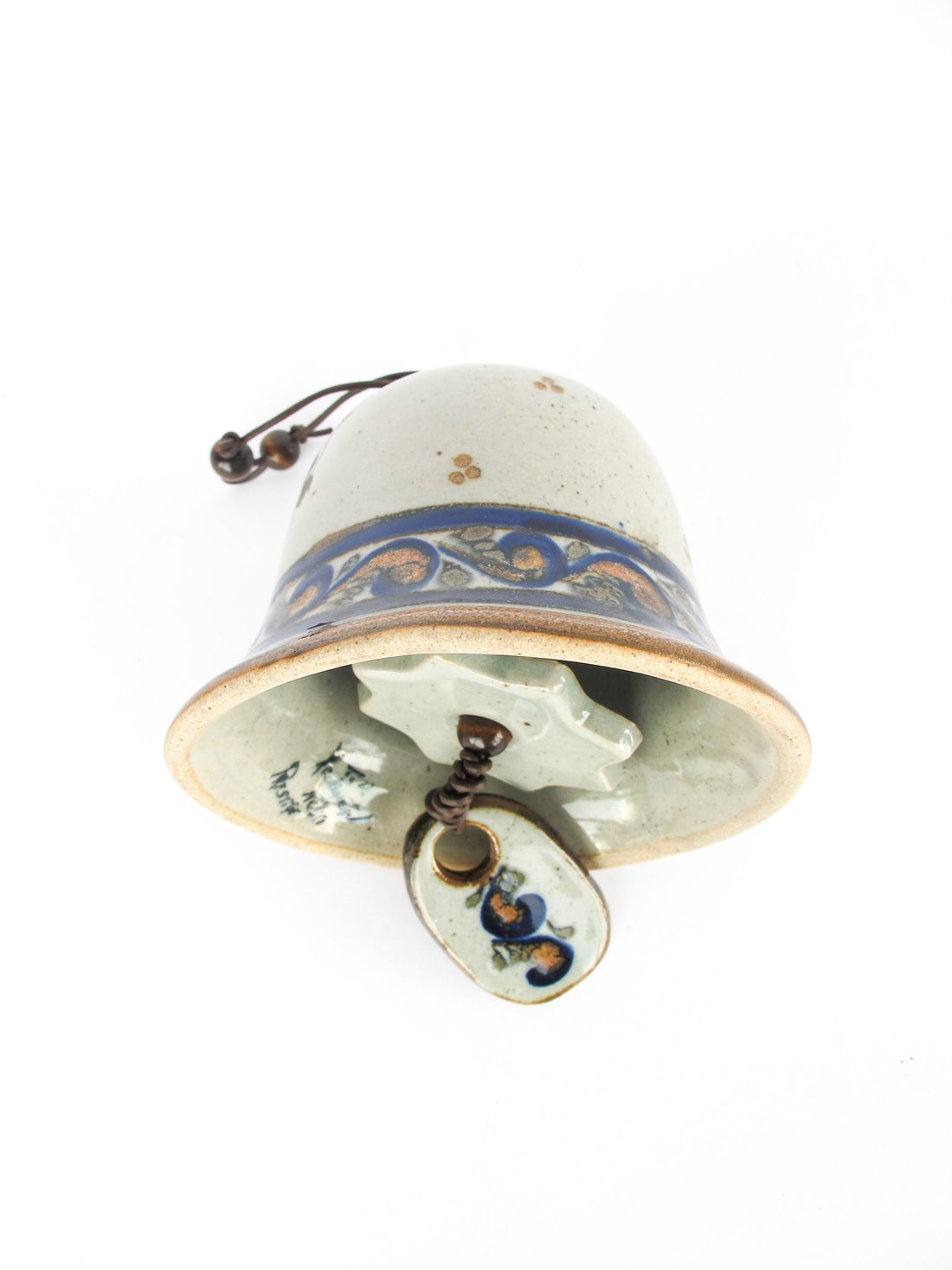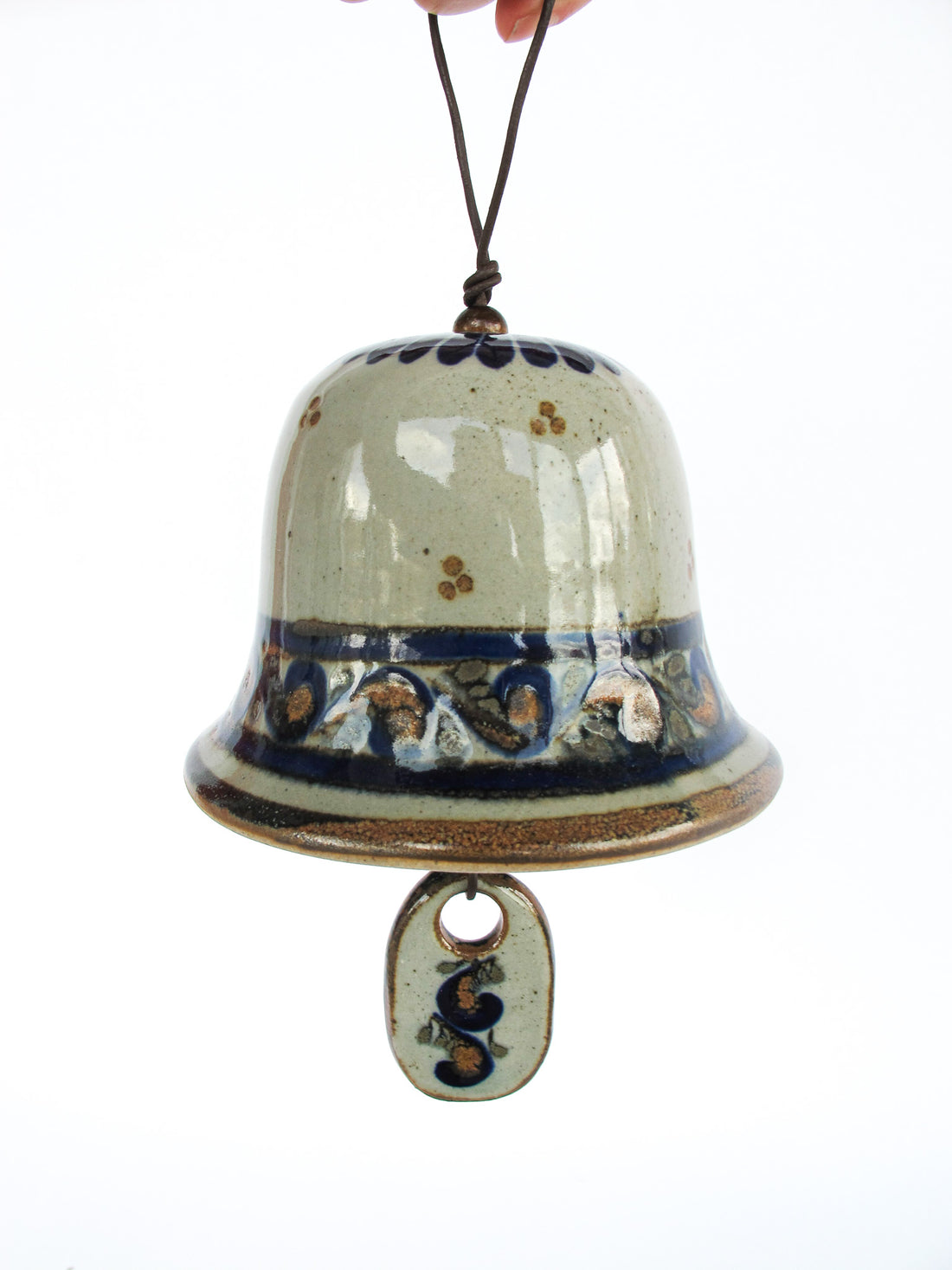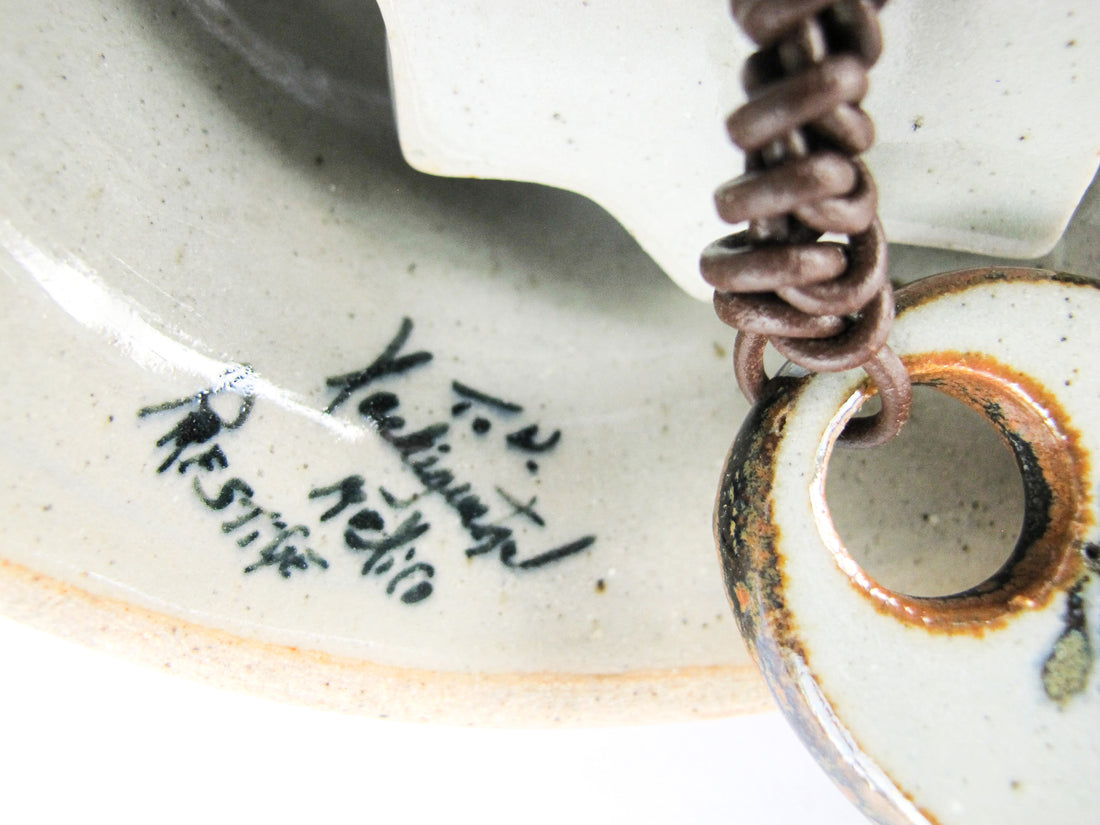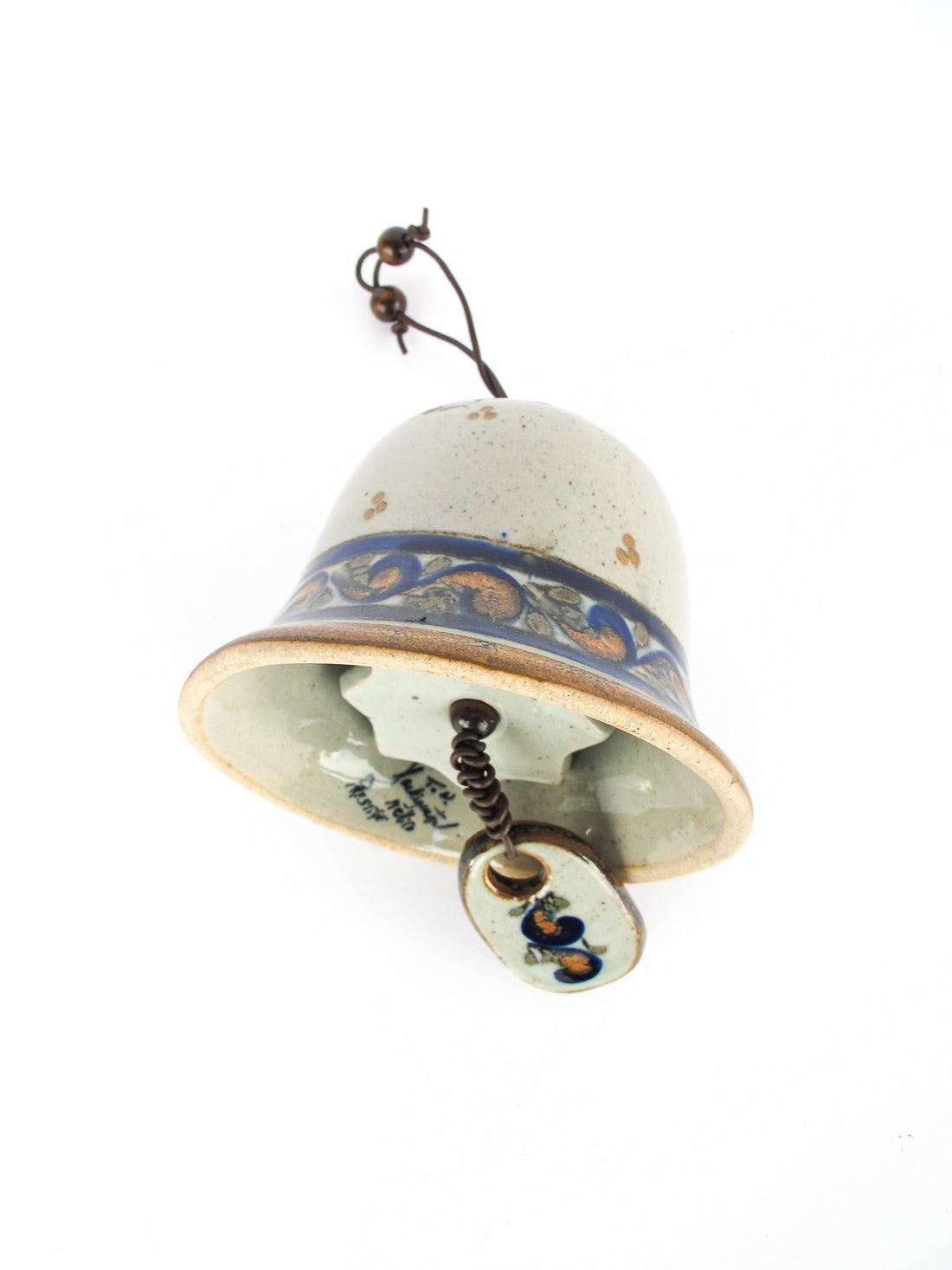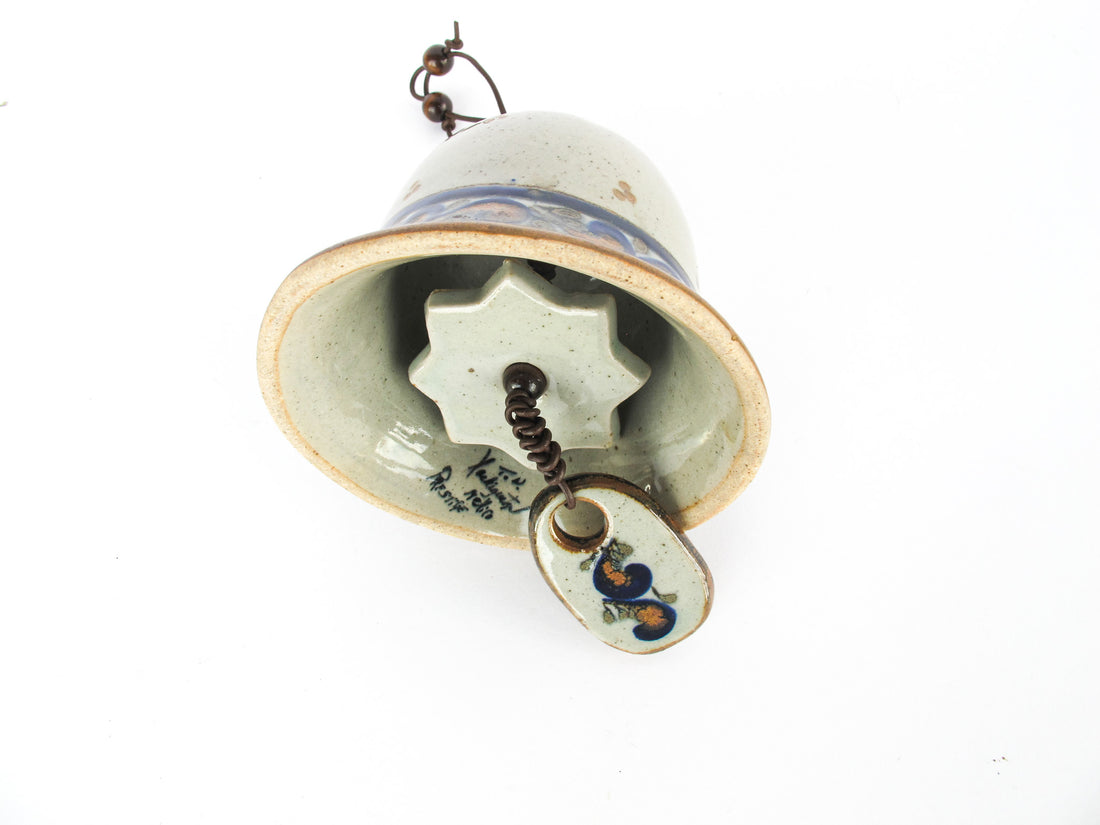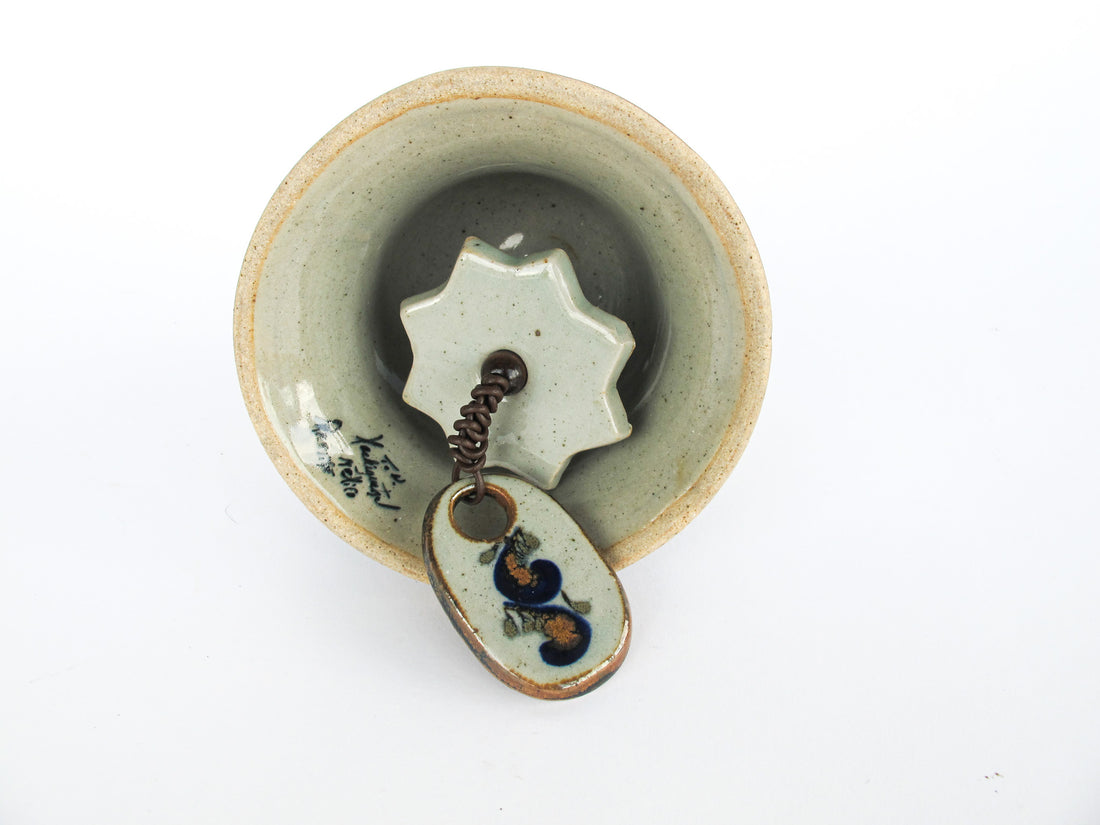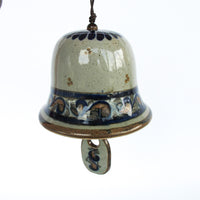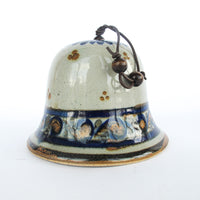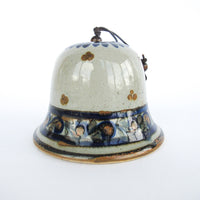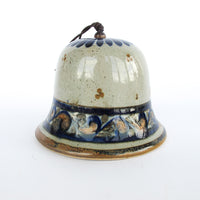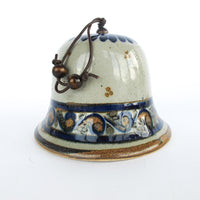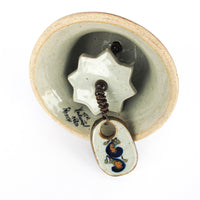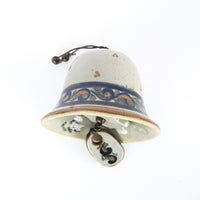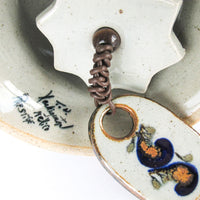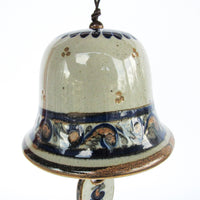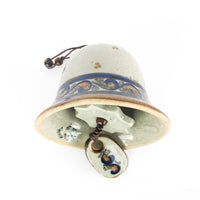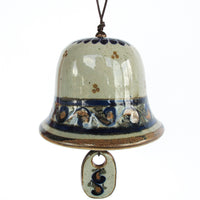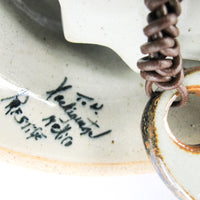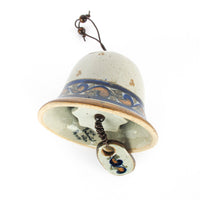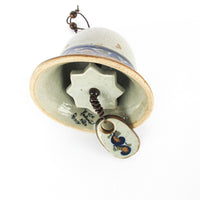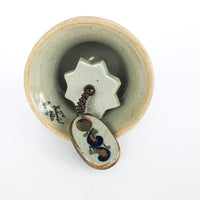 Toanala Ceramic Folk Art Bell Signed Ken Edwards Mexico
Lovely Hand painted tonala hanging ceramic bell. It is a good size that fits in the palm of the hand and has a leather strap to hang it from the ceiling etc. Has a beautiful blue, tan and white speckled color combination. Features a bird motif with natural leaves and background.  There are no cracks or chips. Signed on the underside.
Measures - 7" H (not including leather hanging string) x 5" D
Ken Edwards Tonala Pottery is a type of Mexican folk pottery that was created by Ken Edwards, an American artist who moved to Mexico in the 1950s. Edwards was drawn to the traditional pottery techniques and styles of the Mexican artisans, and he began working with local potters to create his own unique designs.
The pottery is named after the town of Tonala, located in the state of Jalisco, Mexico, which is known for its long tradition of pottery making. Edwards established his studio in Tonala and began producing a range of pottery pieces, including bowls, plates, vases, and other decorative items.
One of the hallmarks of Ken Edwards Tonala Pottery is the use of bright, bold colors and intricate designs. Edwards drew inspiration from the traditional motifs and patterns of Mexican folk art, incorporating elements like flowers, animals, and geometric shapes into his designs.
The pottery is also notable for its high level of craftsmanship. Each piece was carefully handcrafted using traditional techniques, including hand-building and wheel throwing, and was fired in a wood-fired kiln to give it a distinctive texture and finish.
Ken Edwards Tonala Pottery quickly gained a following among collectors and design enthusiasts, and it remains popular today. The company continues to produce pottery in the same traditional style, using the same techniques and materials that were used by Edwards and his collaborators.