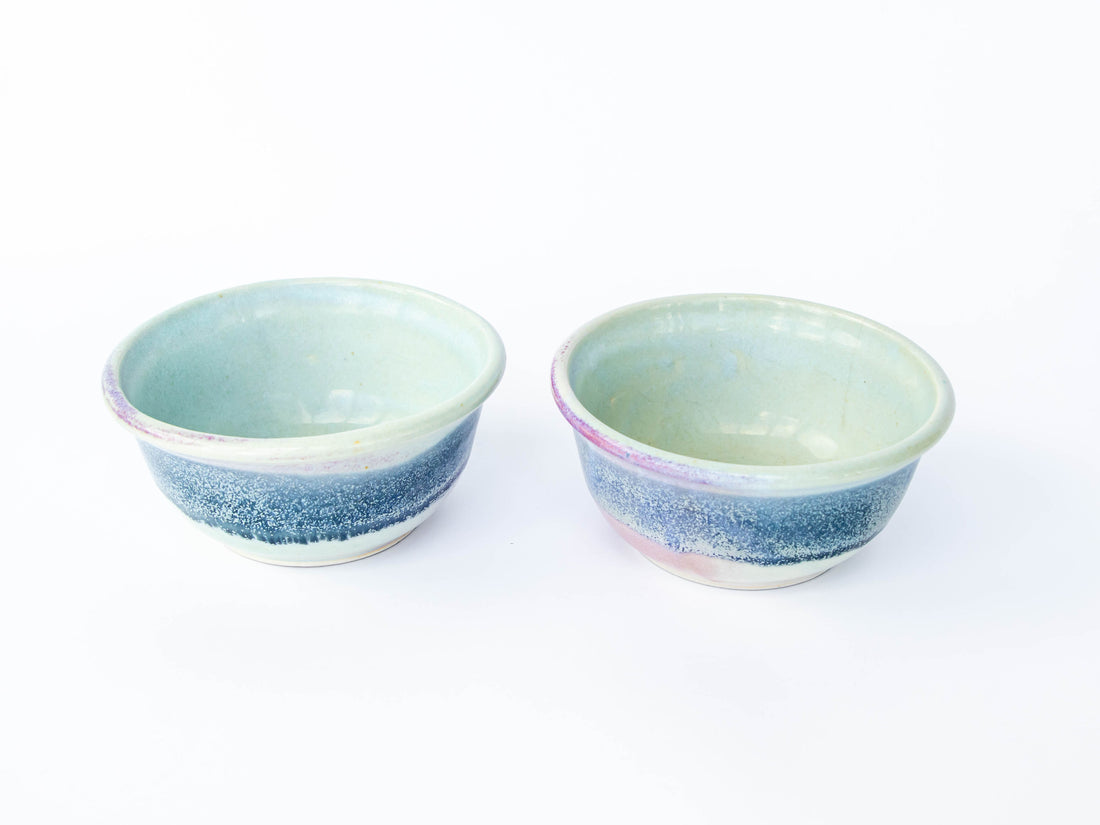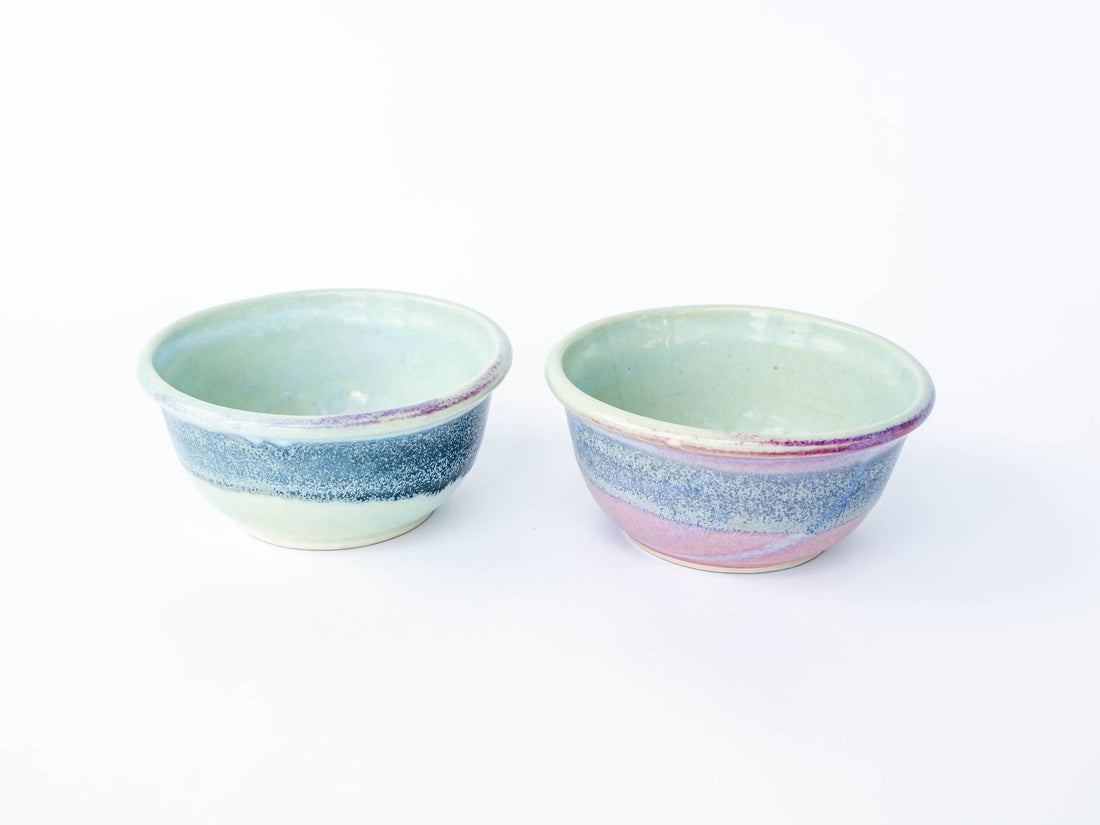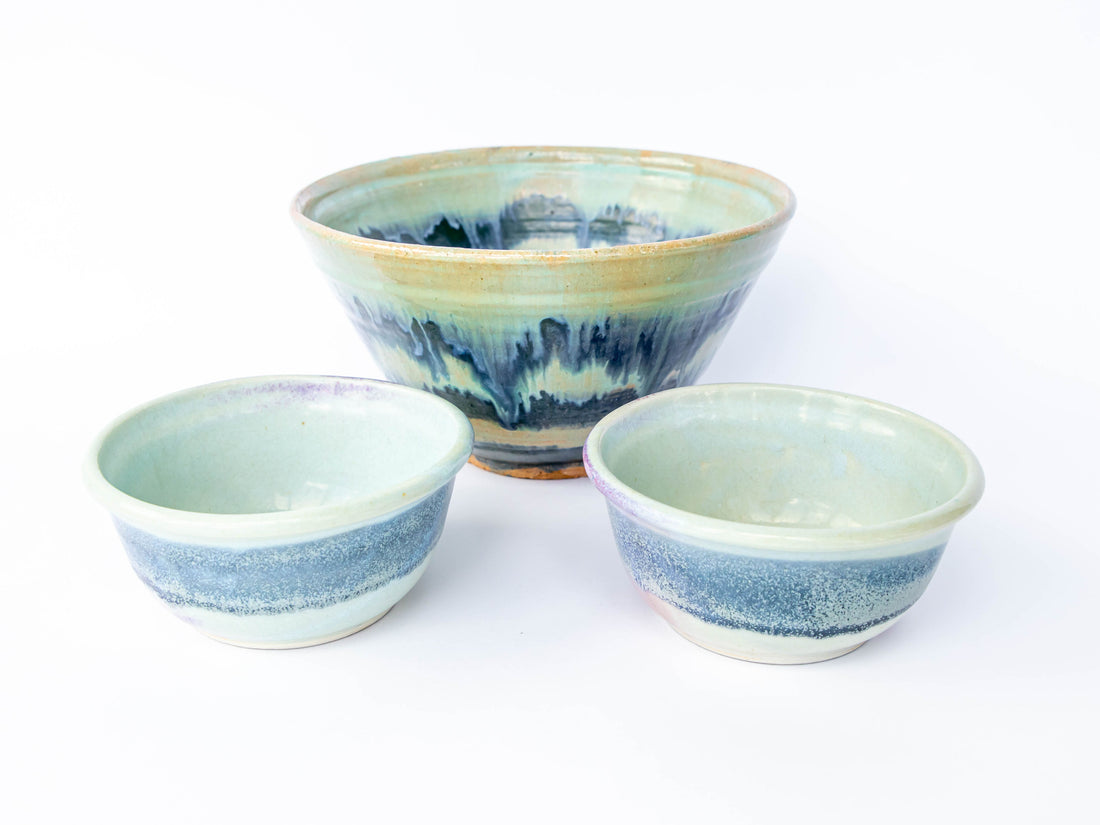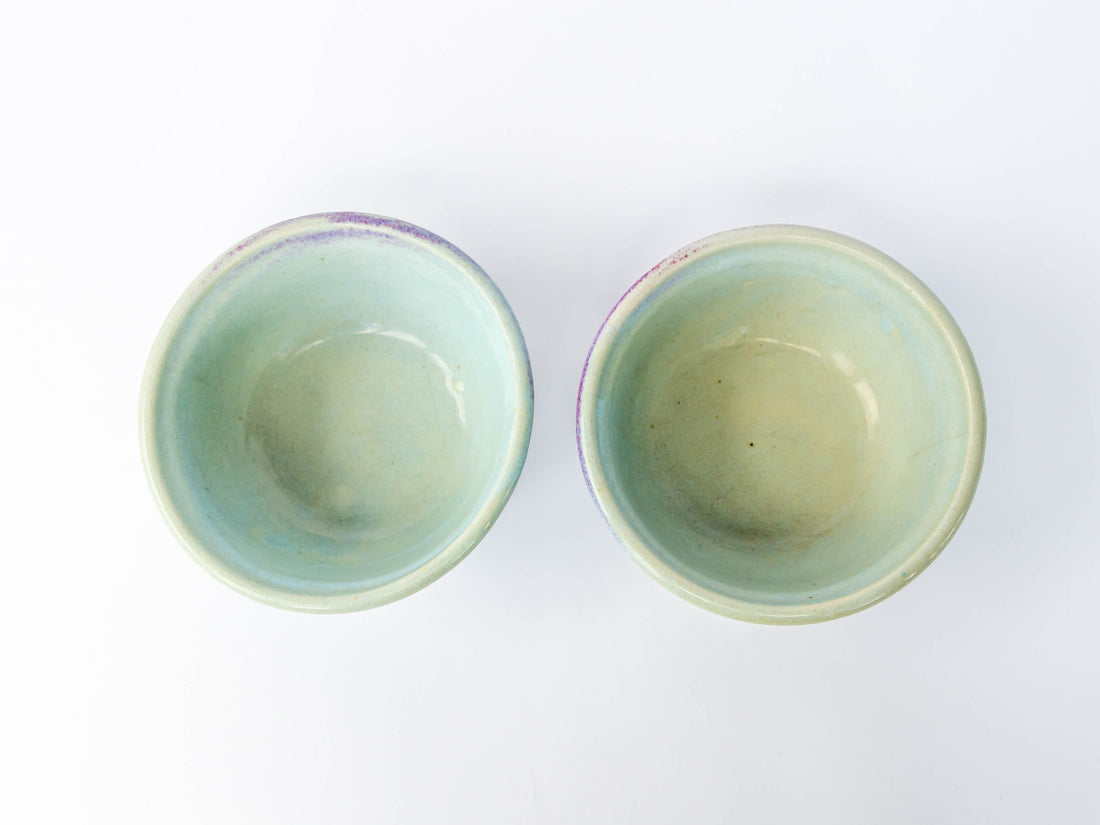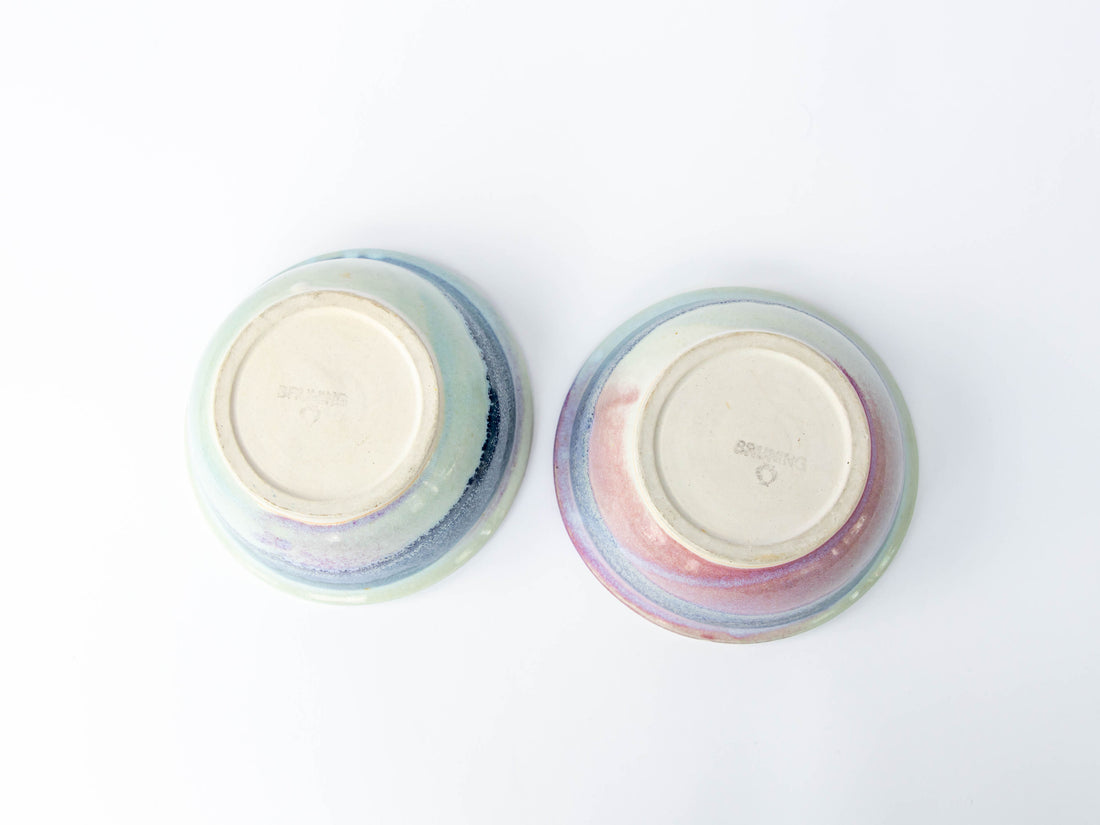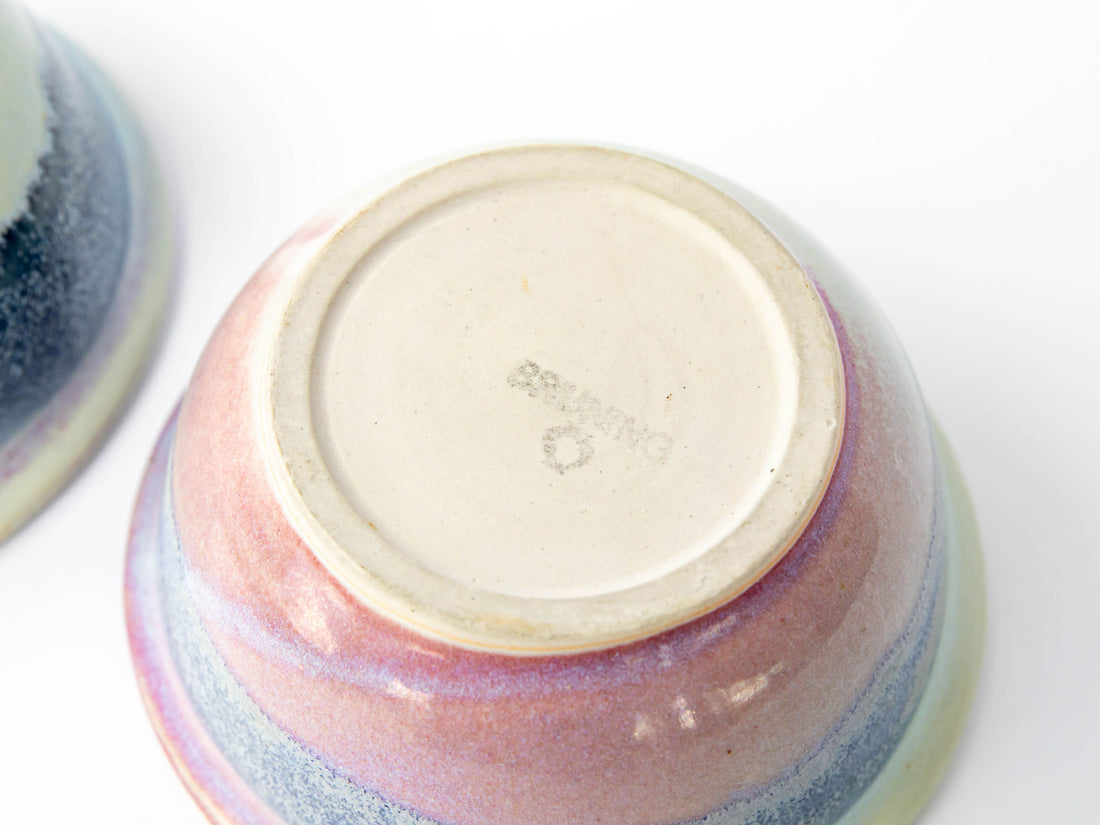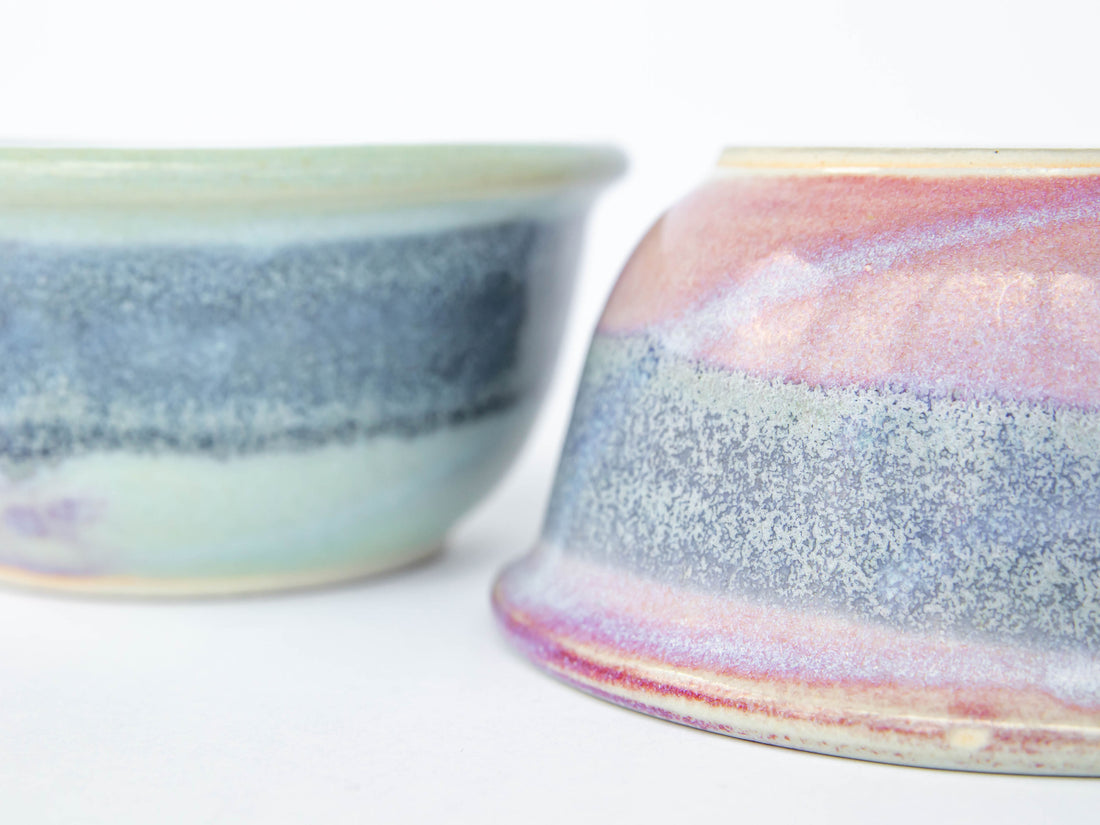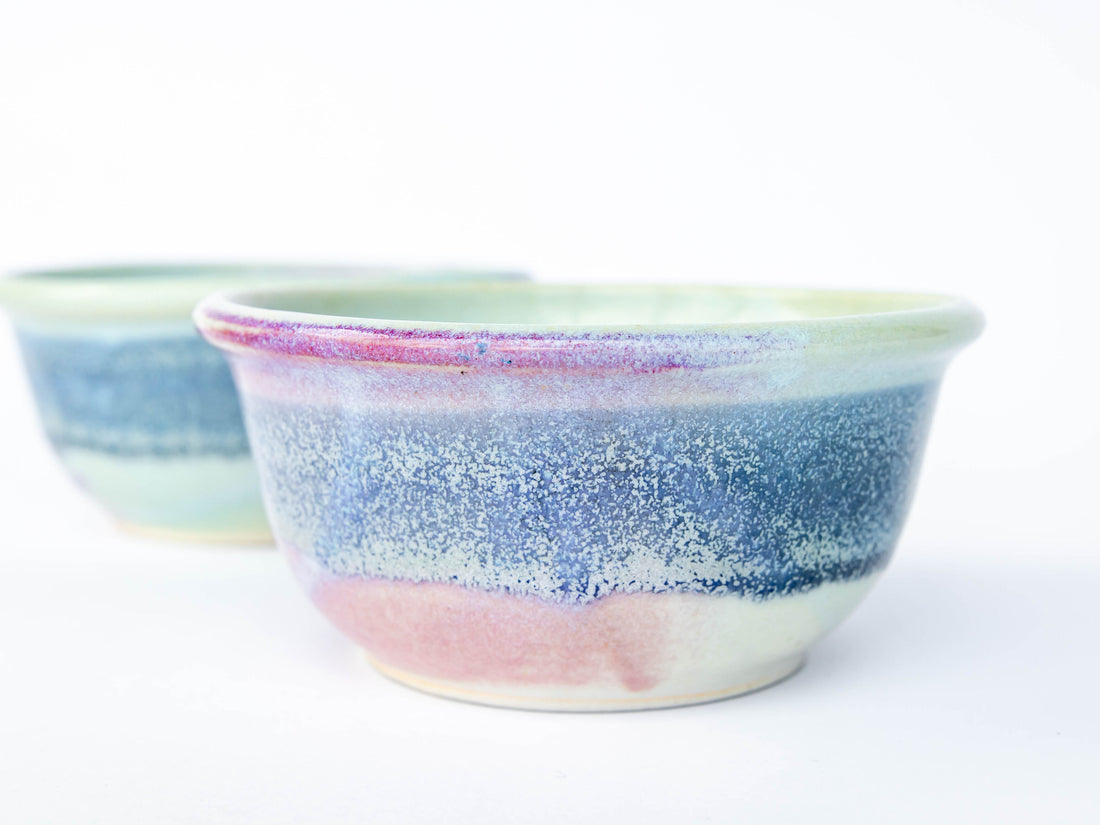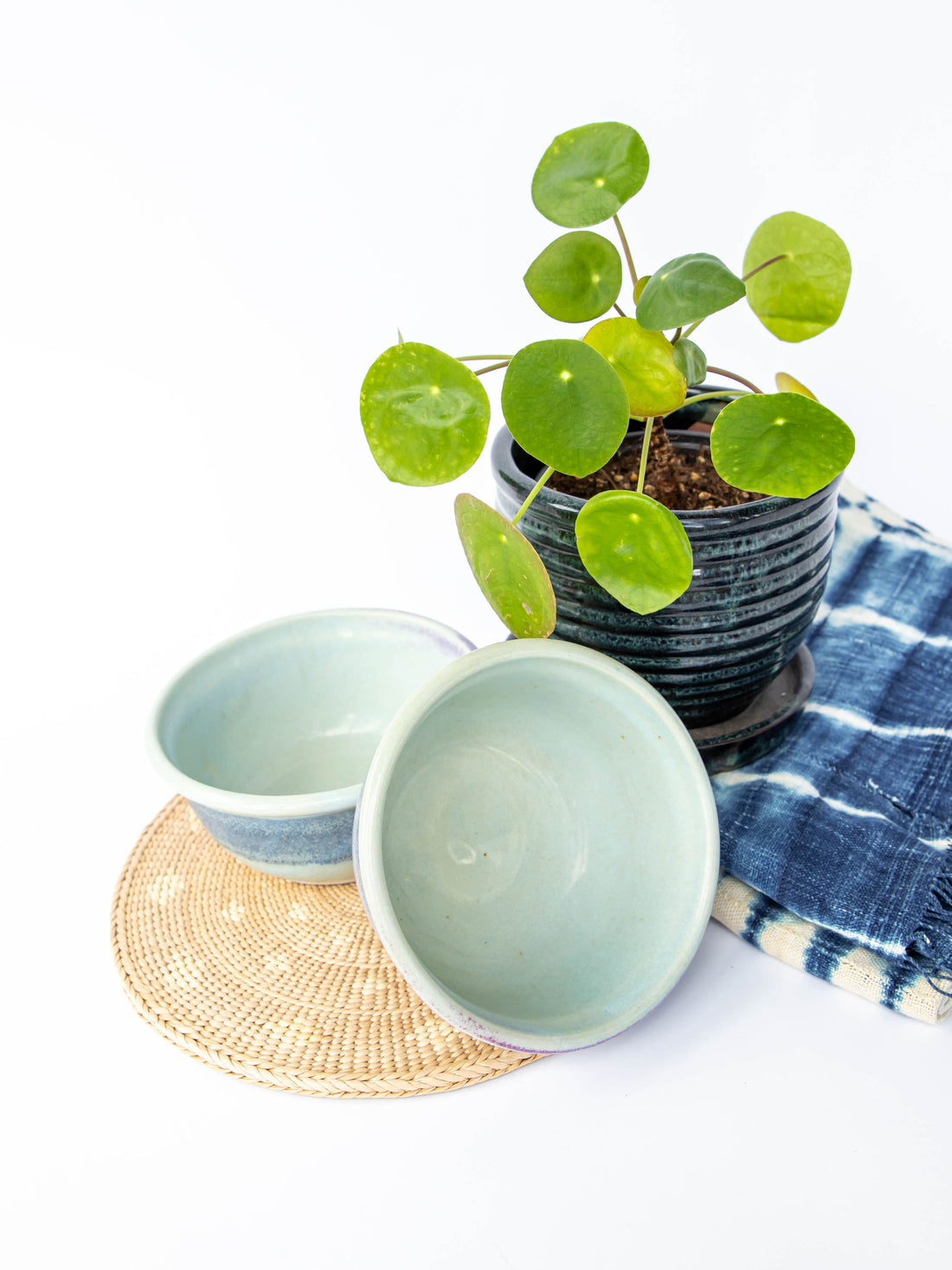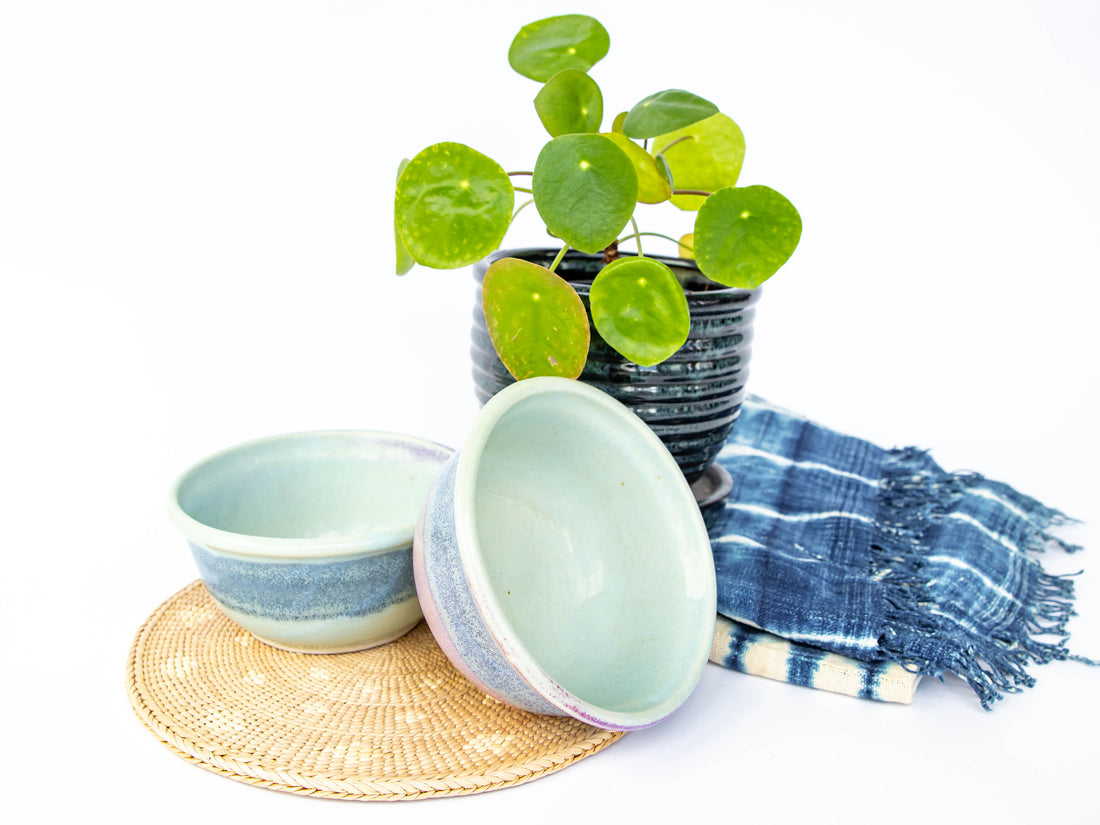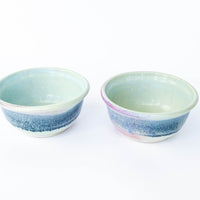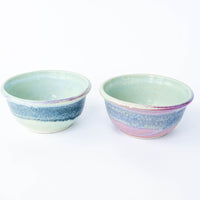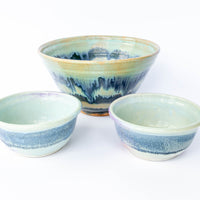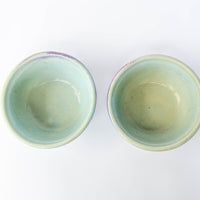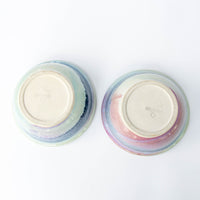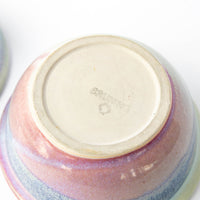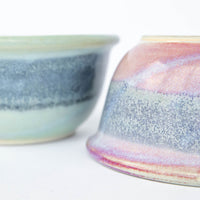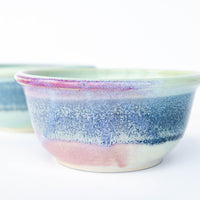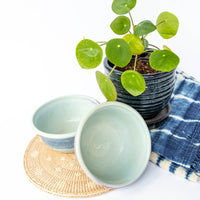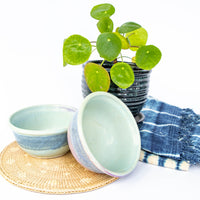 Bruning Pottery Ceramic Bowls - Set of 2
Set of 2 colorful ceramic bowls made by Bruning Pottery, Seattle Washington. These bowls feature stunning pastel-like glaze. We don't see ceramic dishes these colors very often so to come across these color combinations is quite a treat! The blues and pinks are so cohesive and will brighten up any kitchen set. Add these to your dish collection for a pop of color. The sizing and shape of these bowls are the most we could ask for - perfect for a bowl of salad, soup, etc. 
In great condition - free of cracks or chips. Sold in a set of 2. 
Each Measures - 5.75" D x 3" H