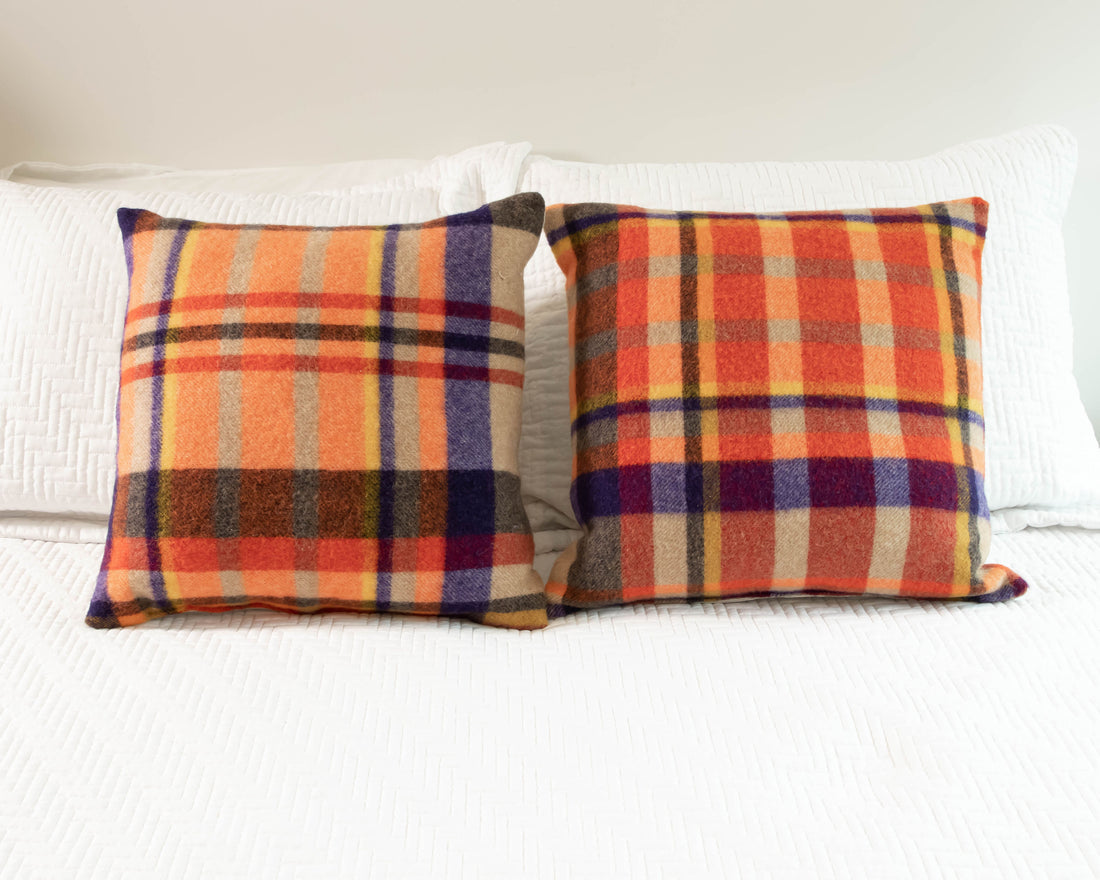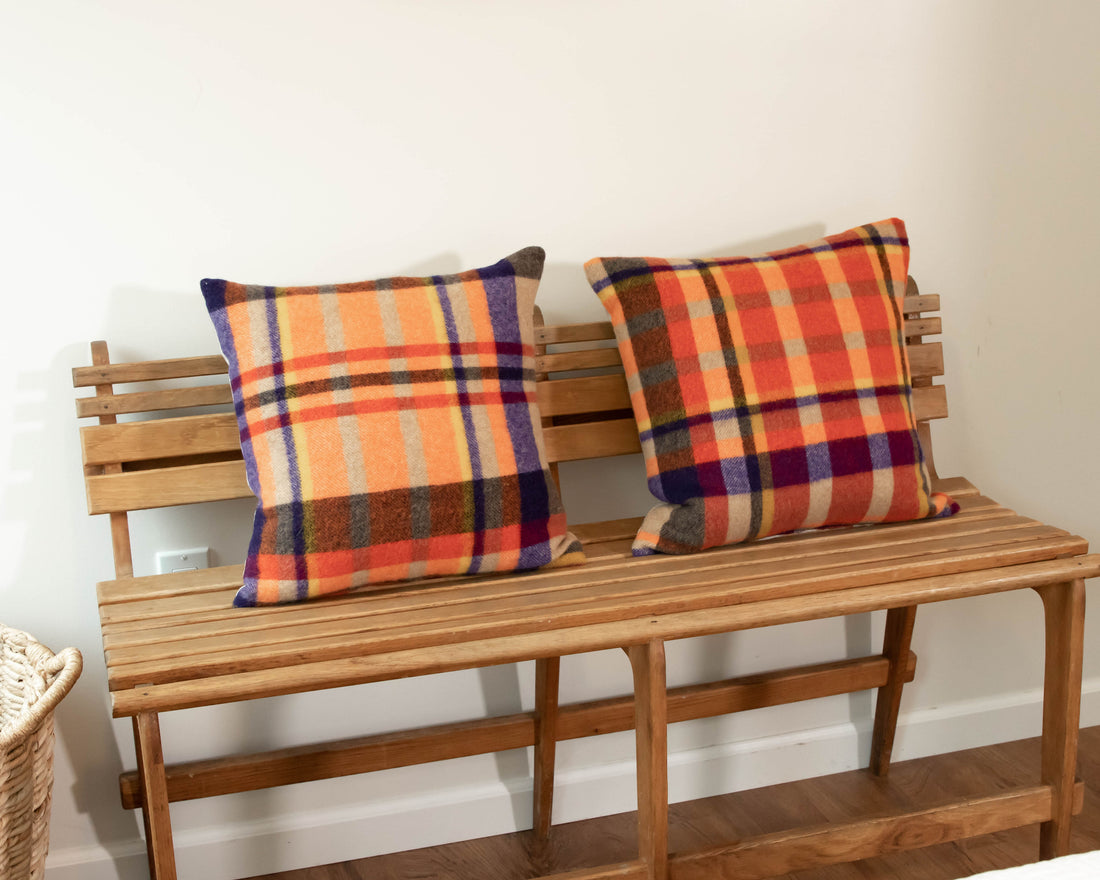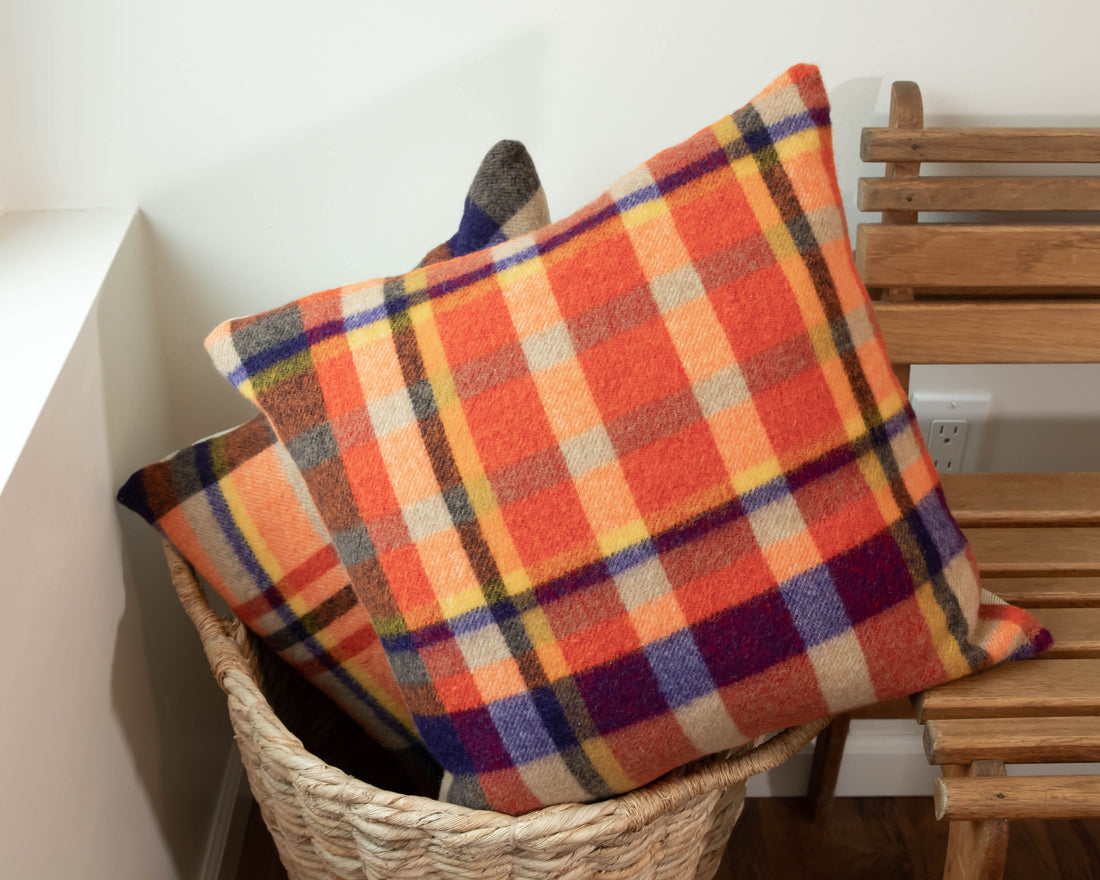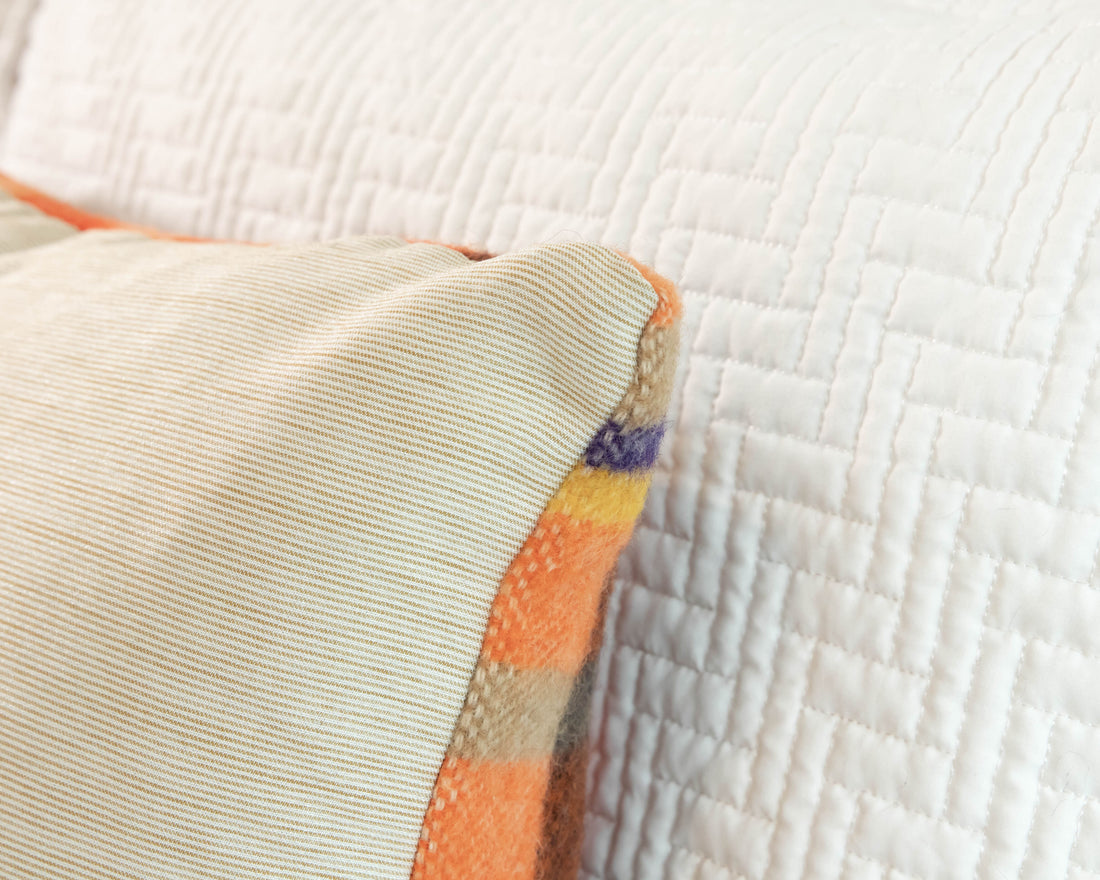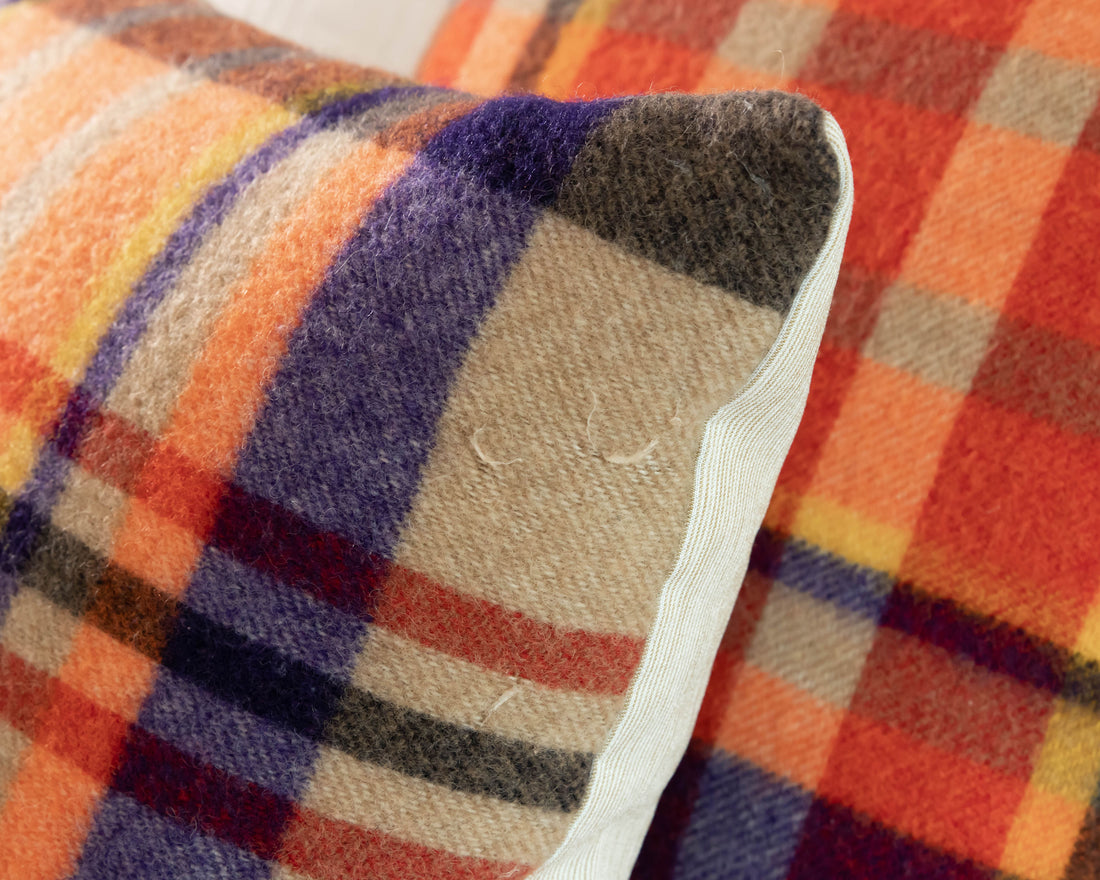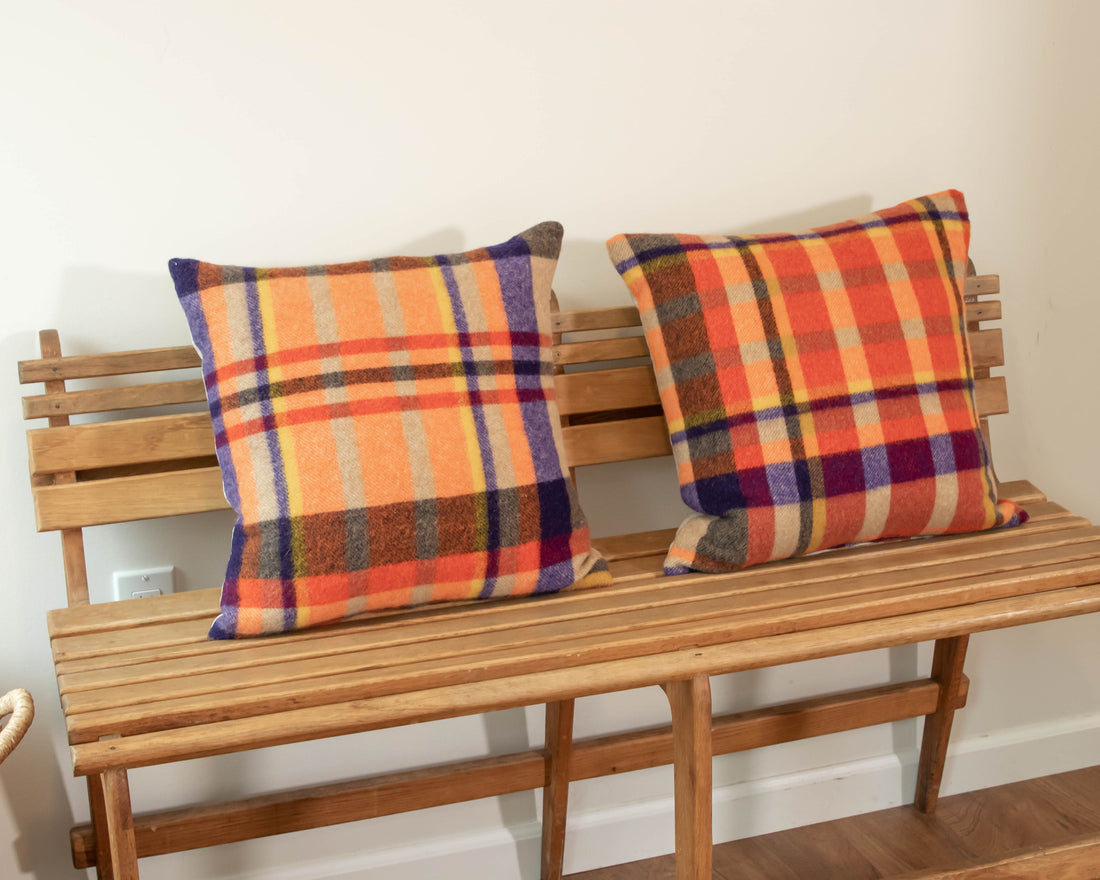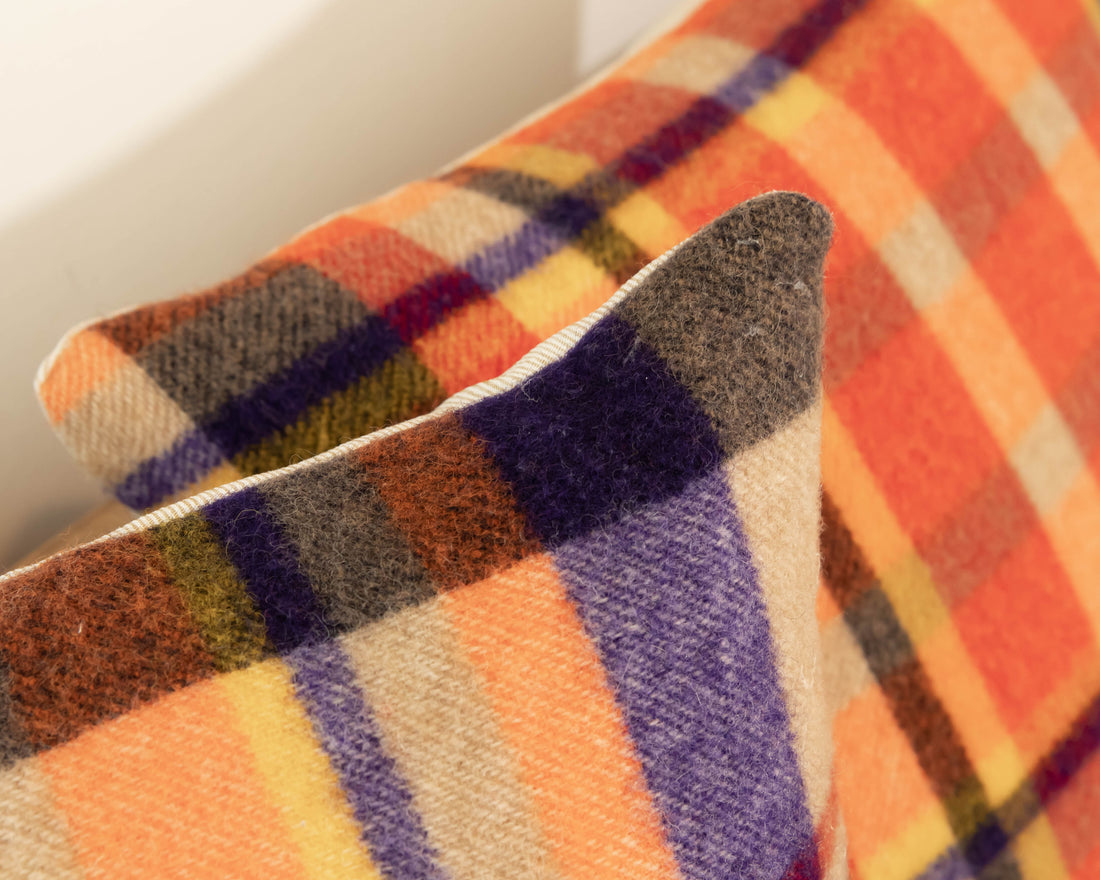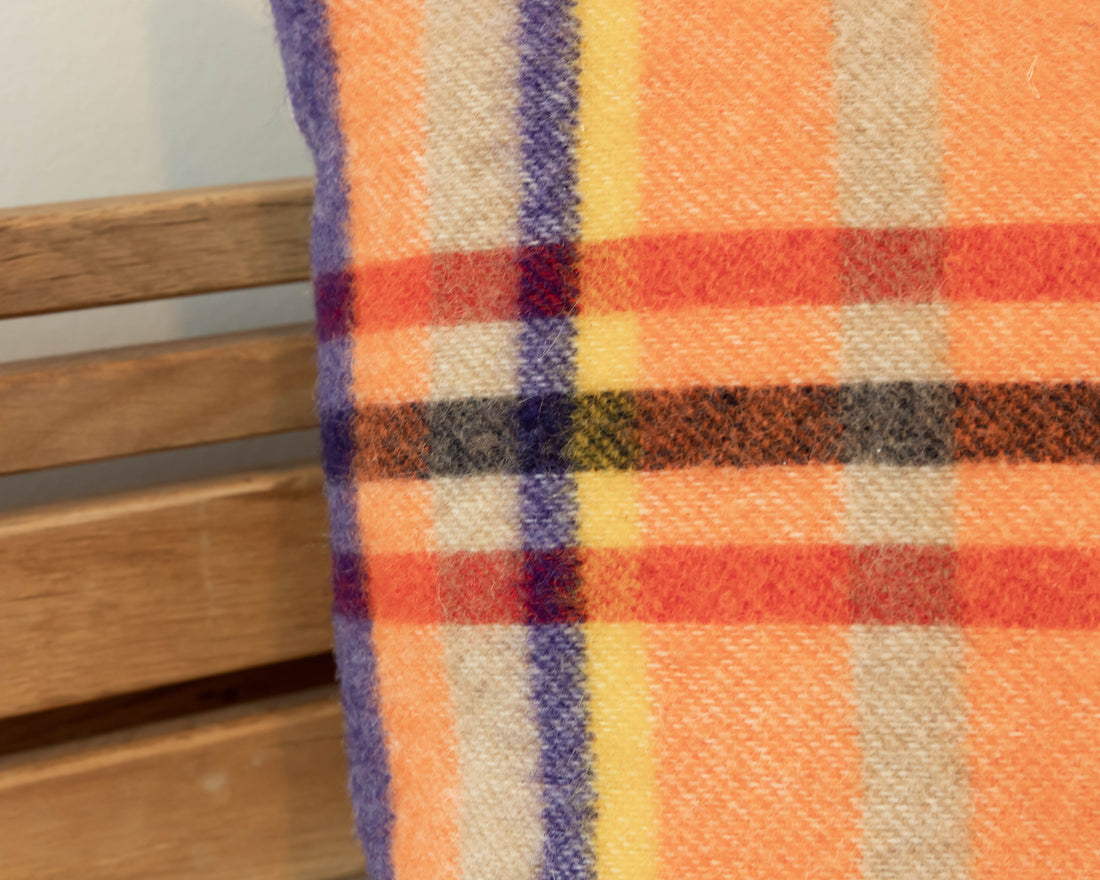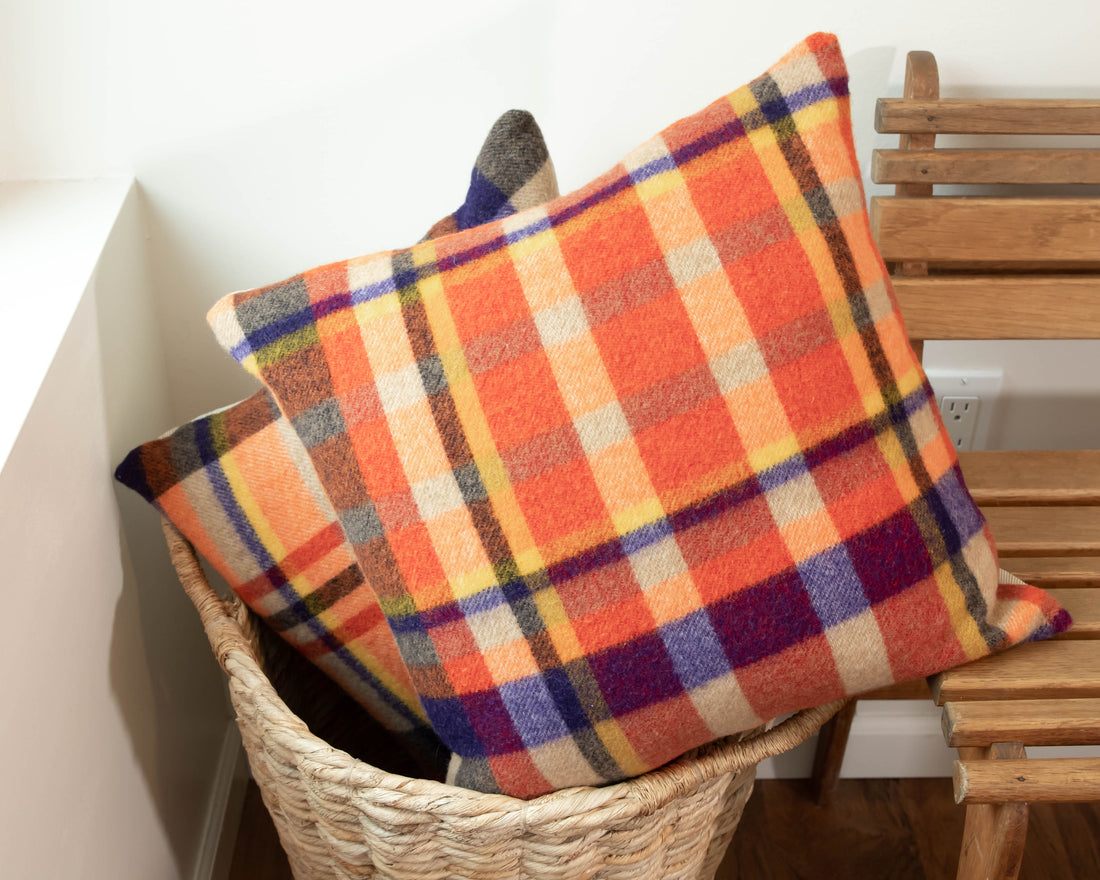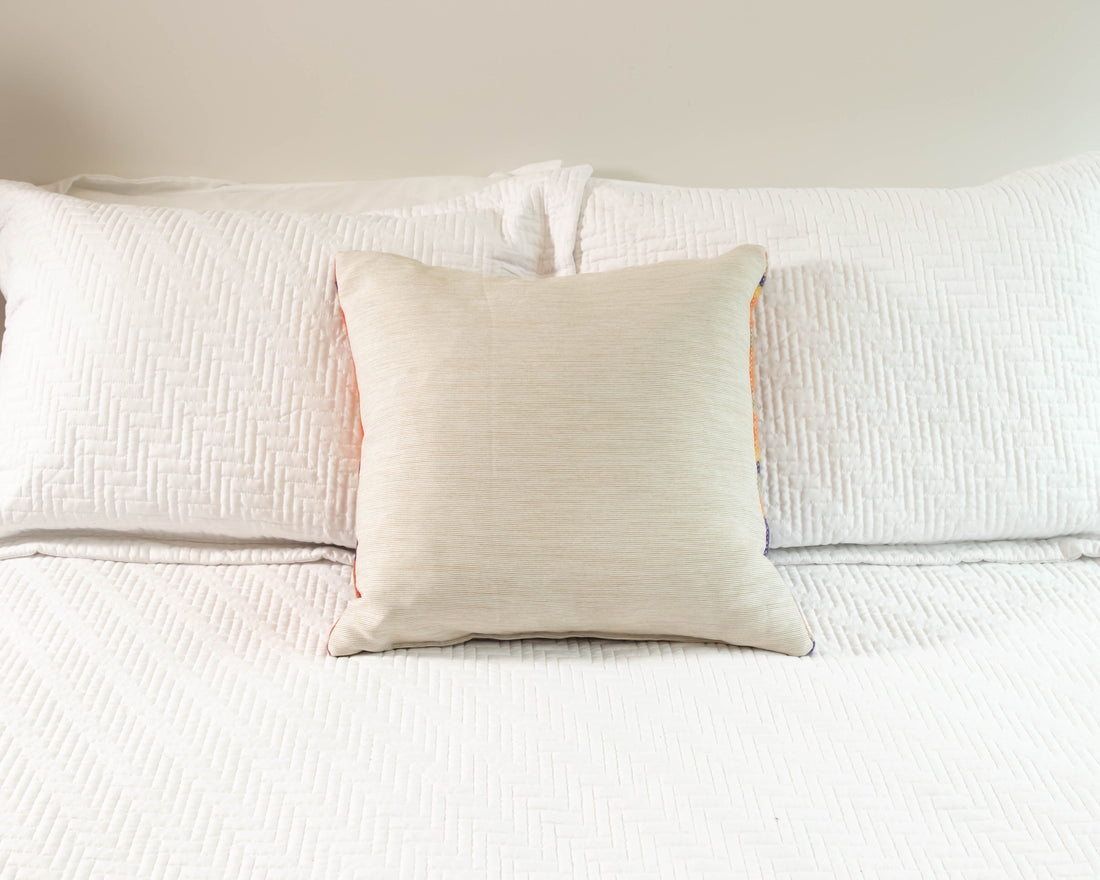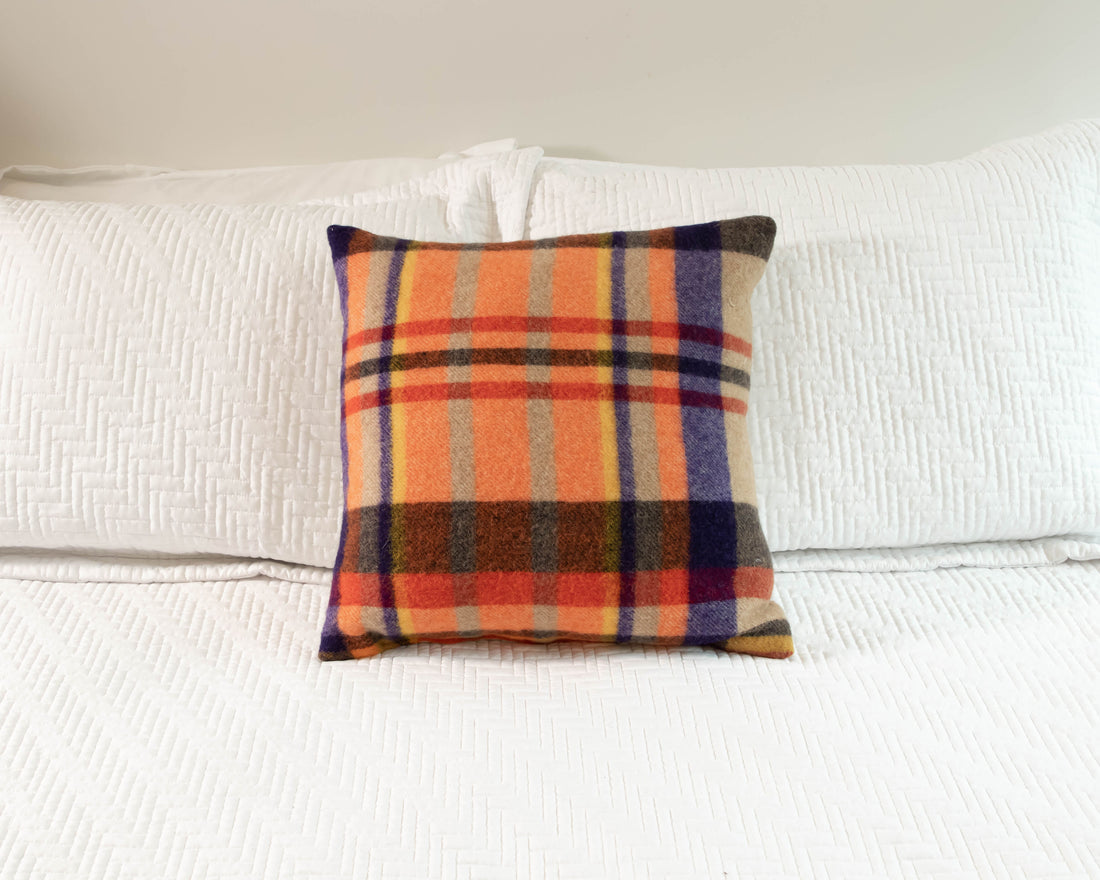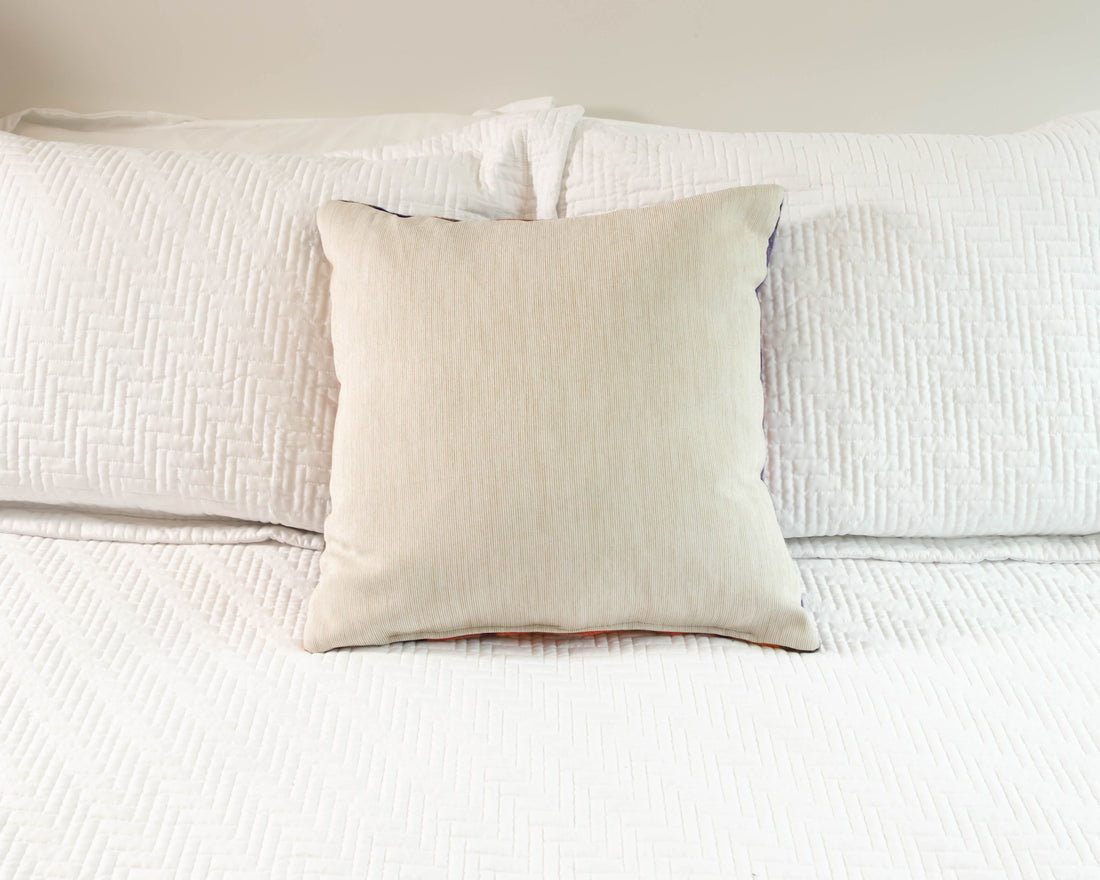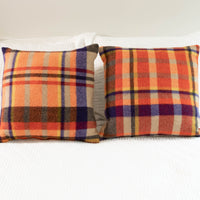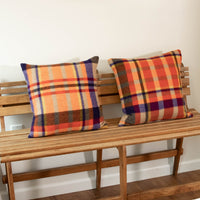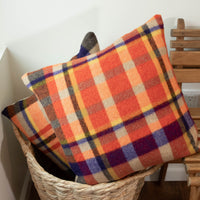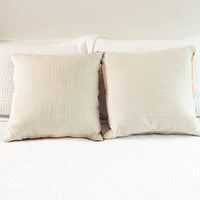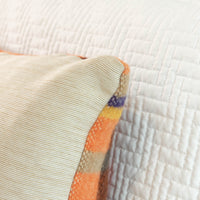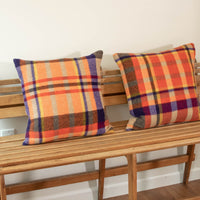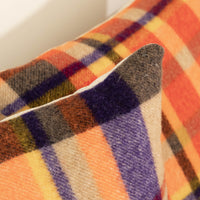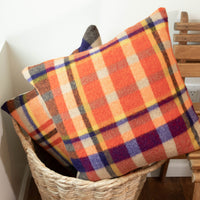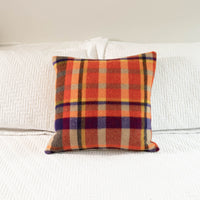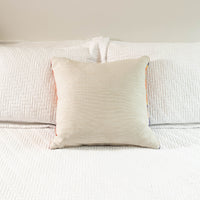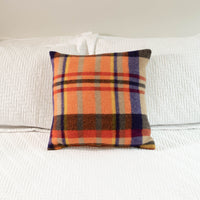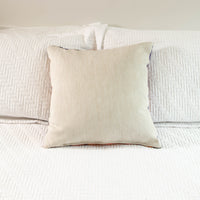 Plaid Wool Upcycled Blanket Pillows
Made by a local artist with our recycled fabric, we present to you these amazing vintage wool and cotton throw pillows. Made out of a vintage blanket, these pillows are stuffed with a down insert and finished with a neutral upcycled cotton/fabric blend mix. 
They do not have zippers for case removal and each one is completely unique yet complimentary given we upcycled vintage material.
Measure - 24" x 24"