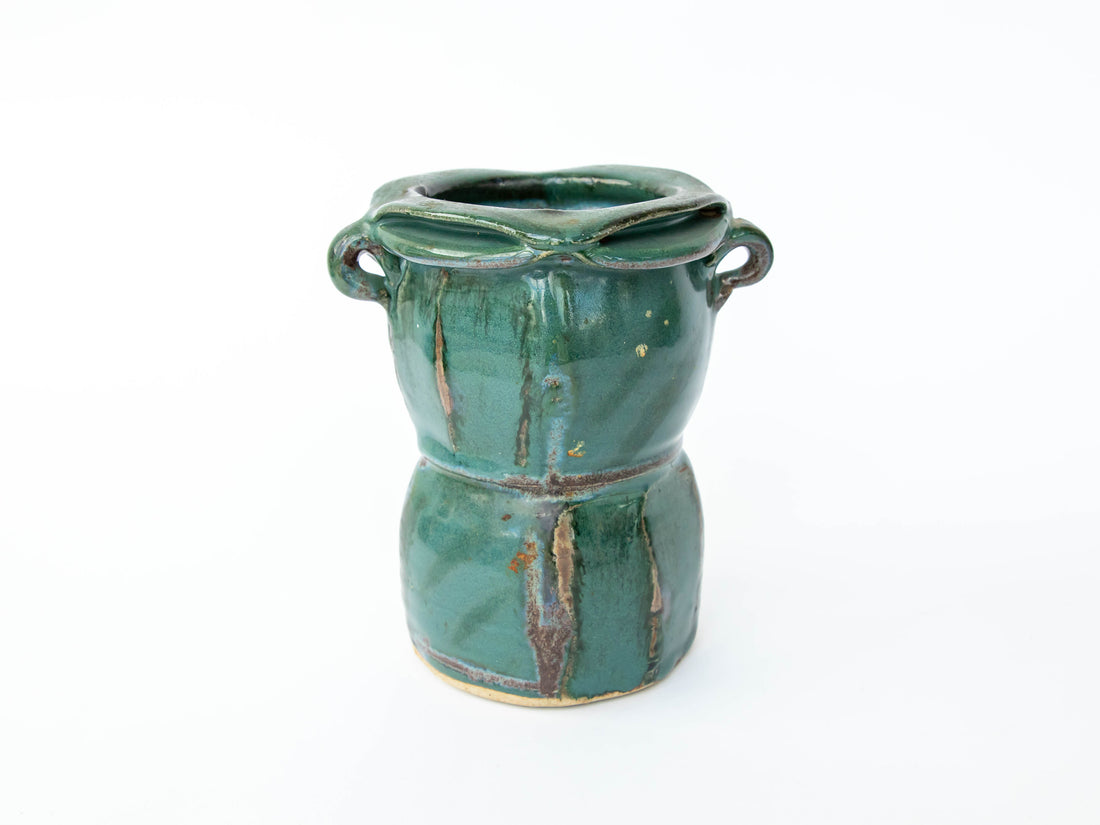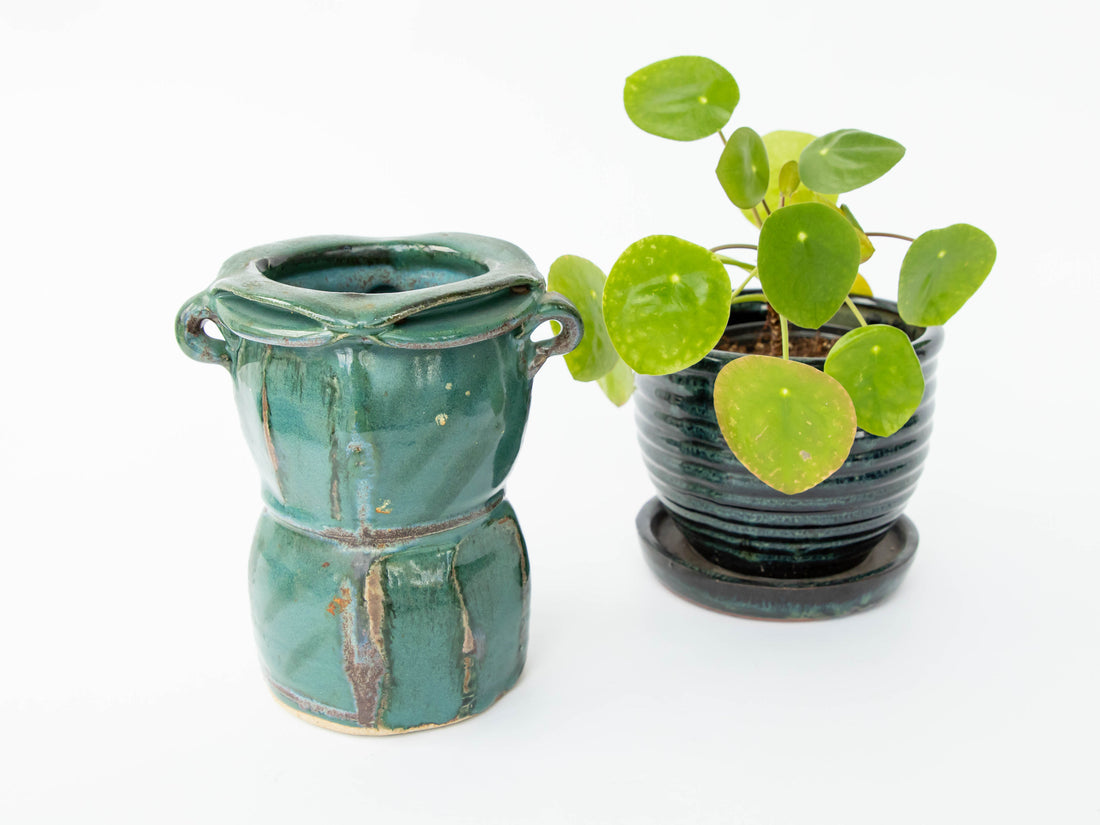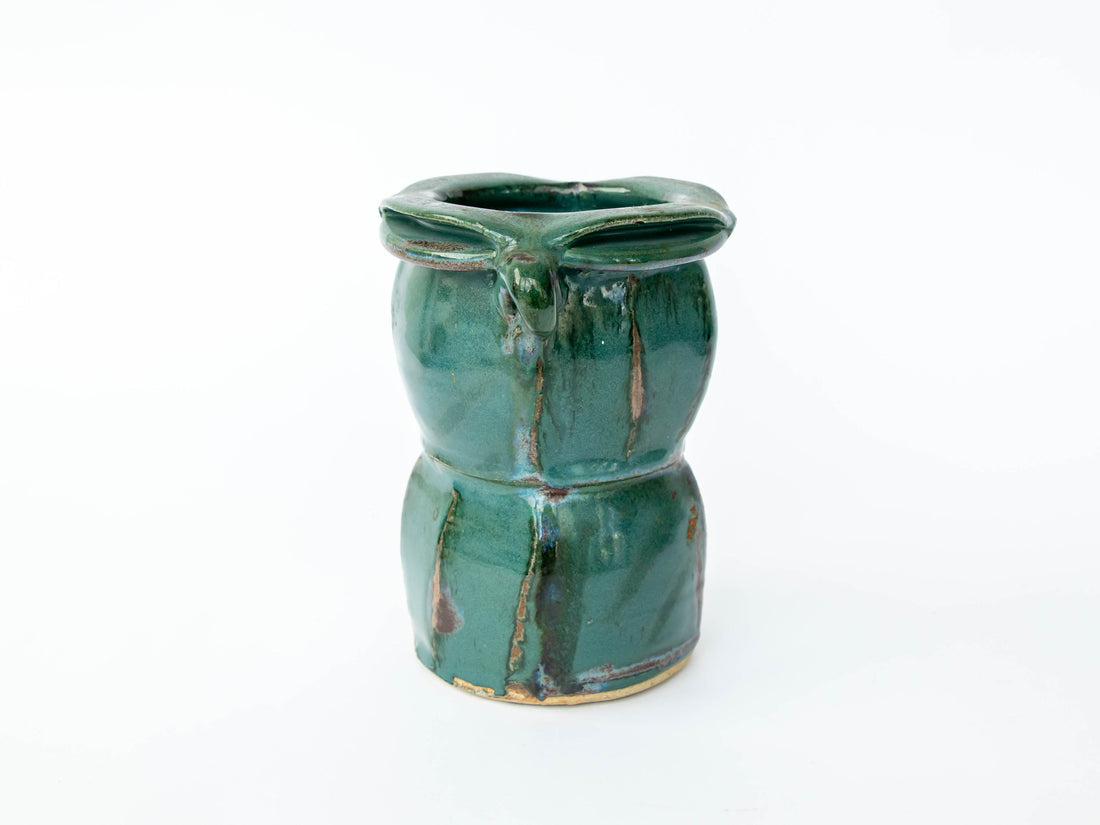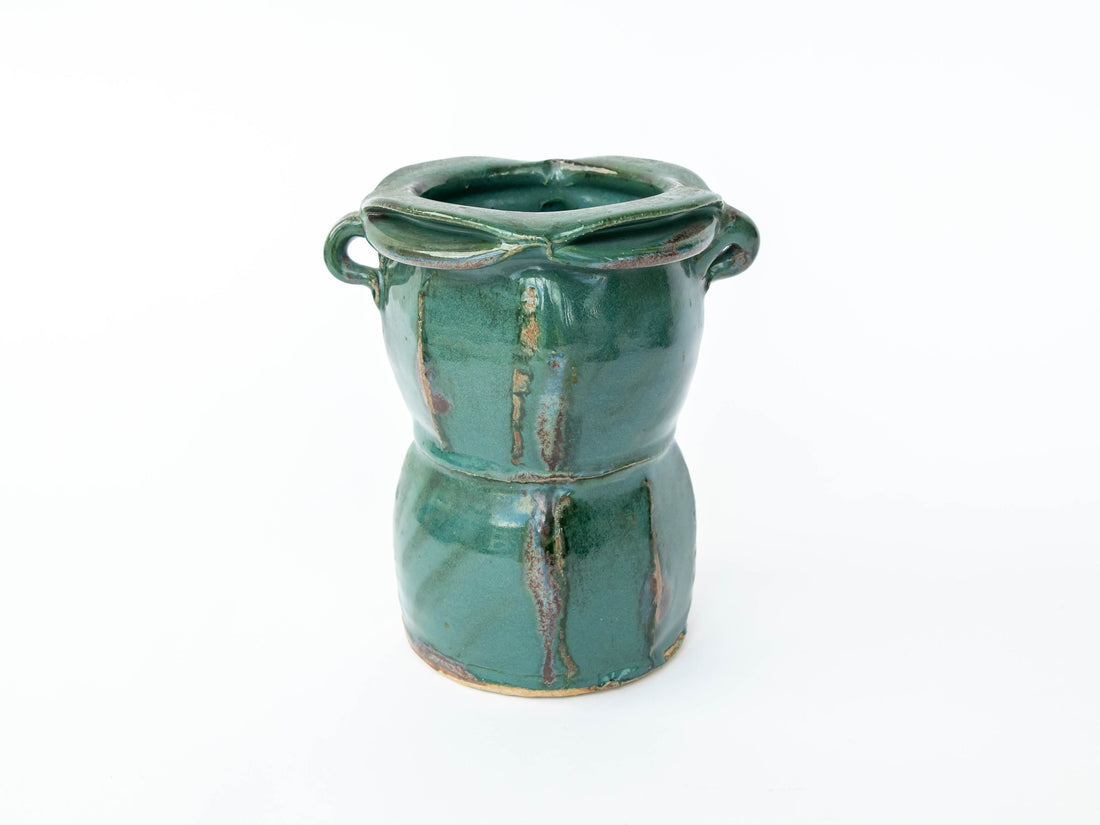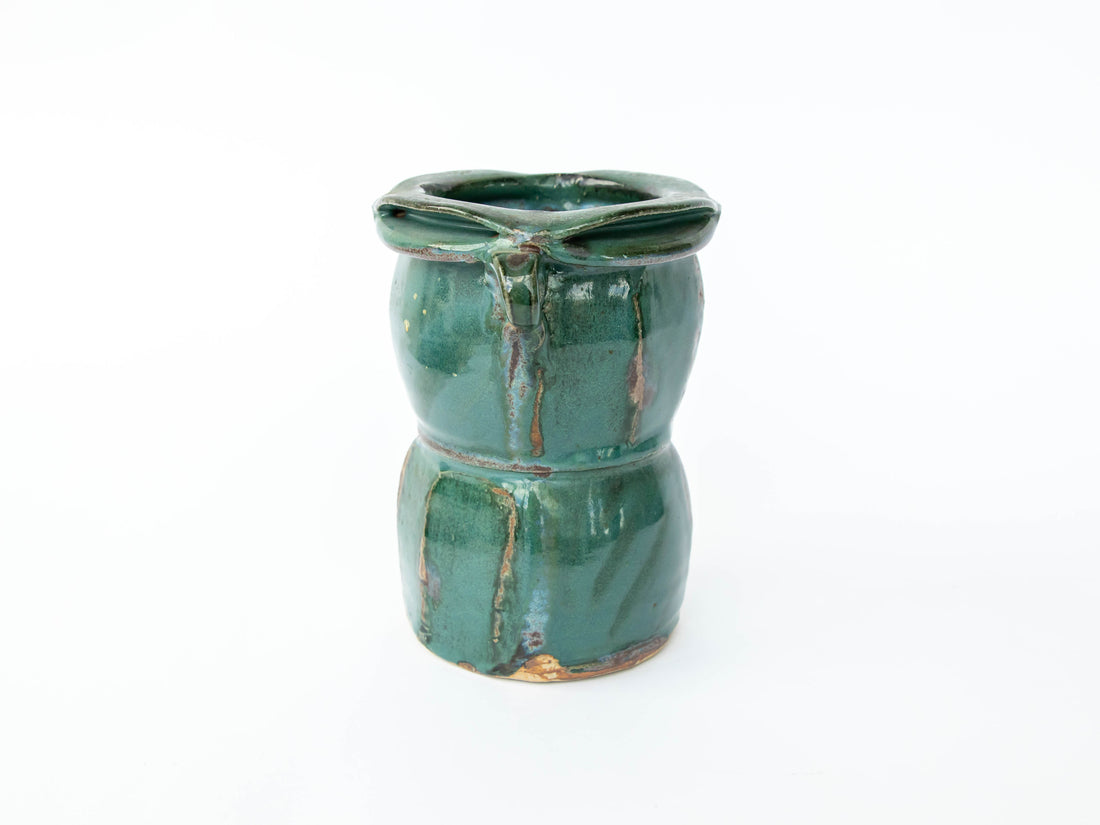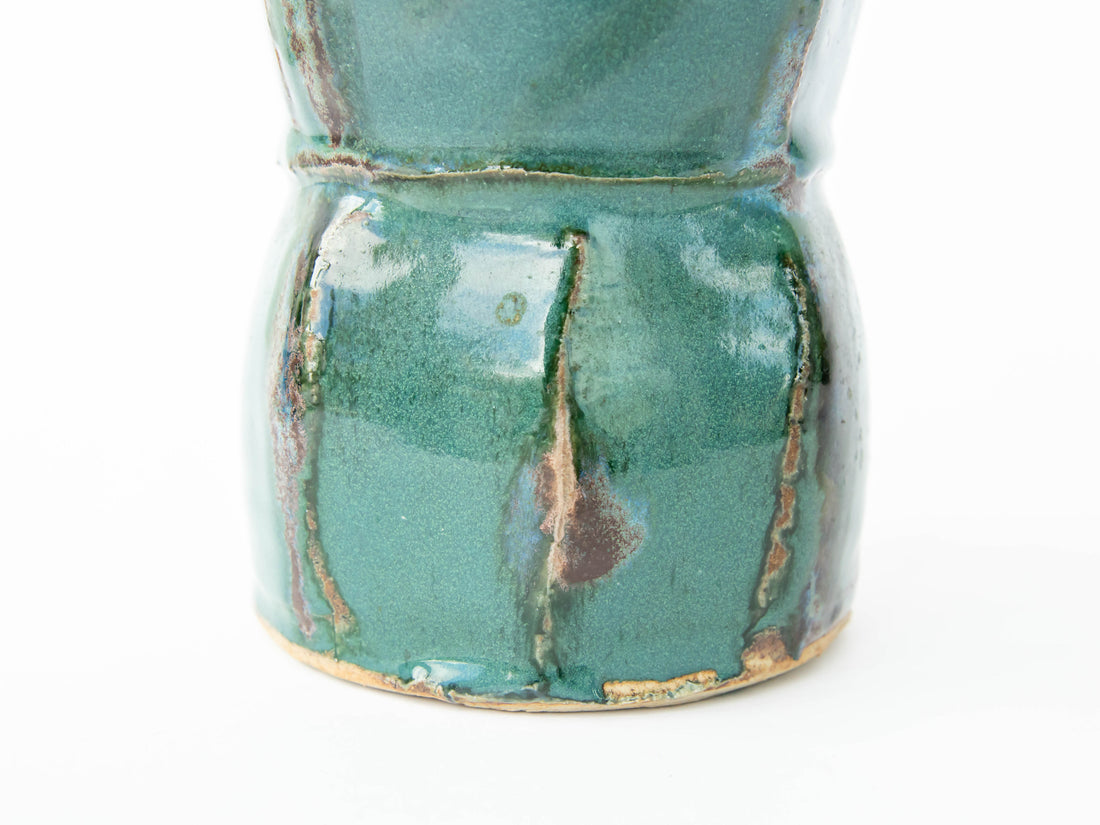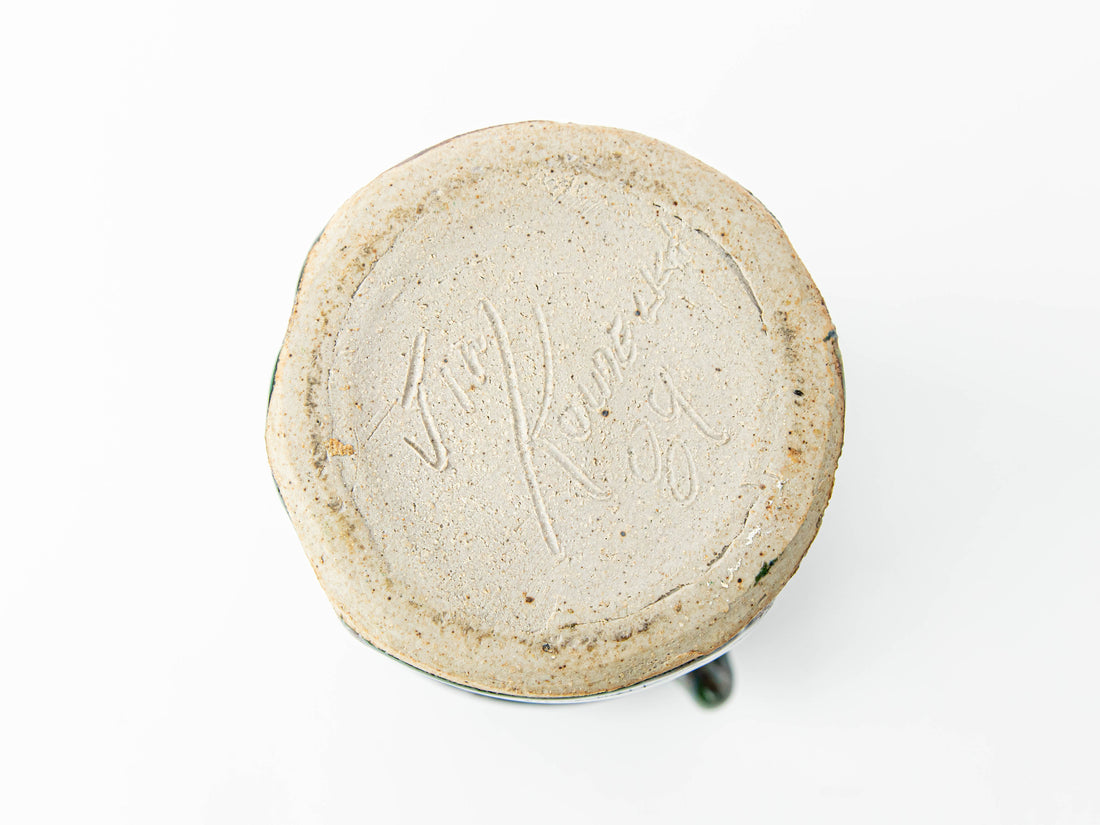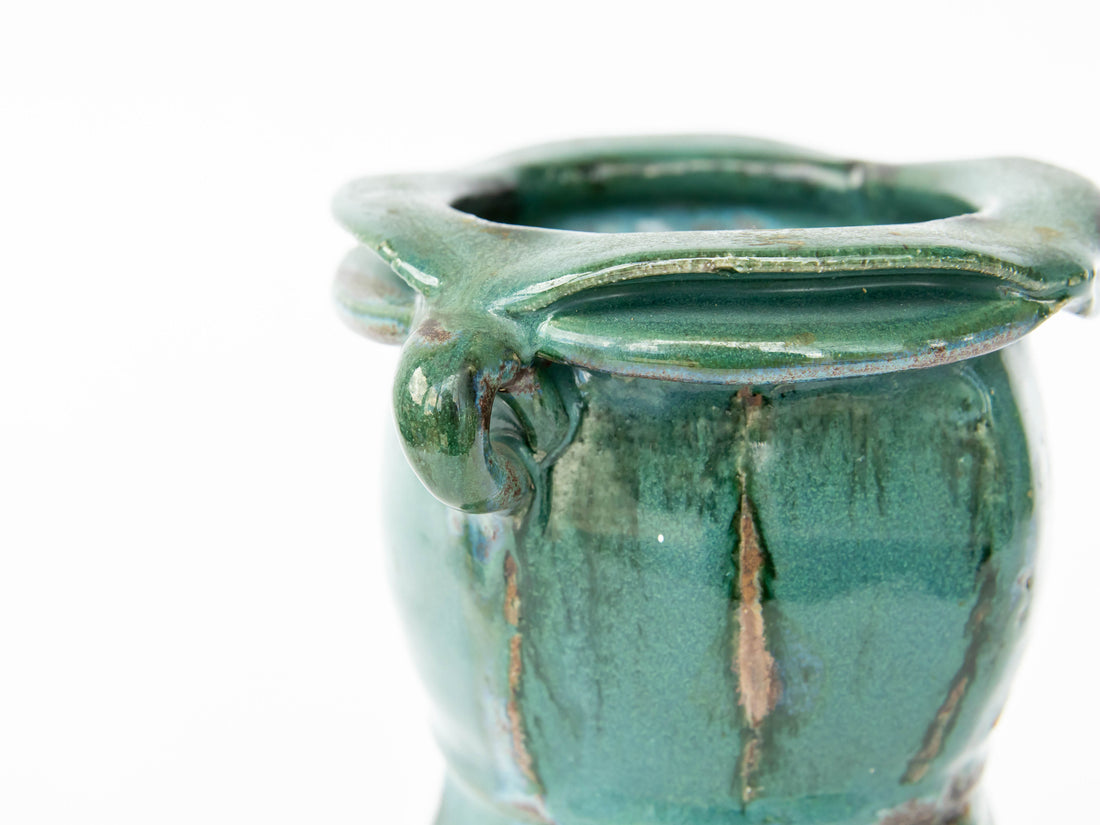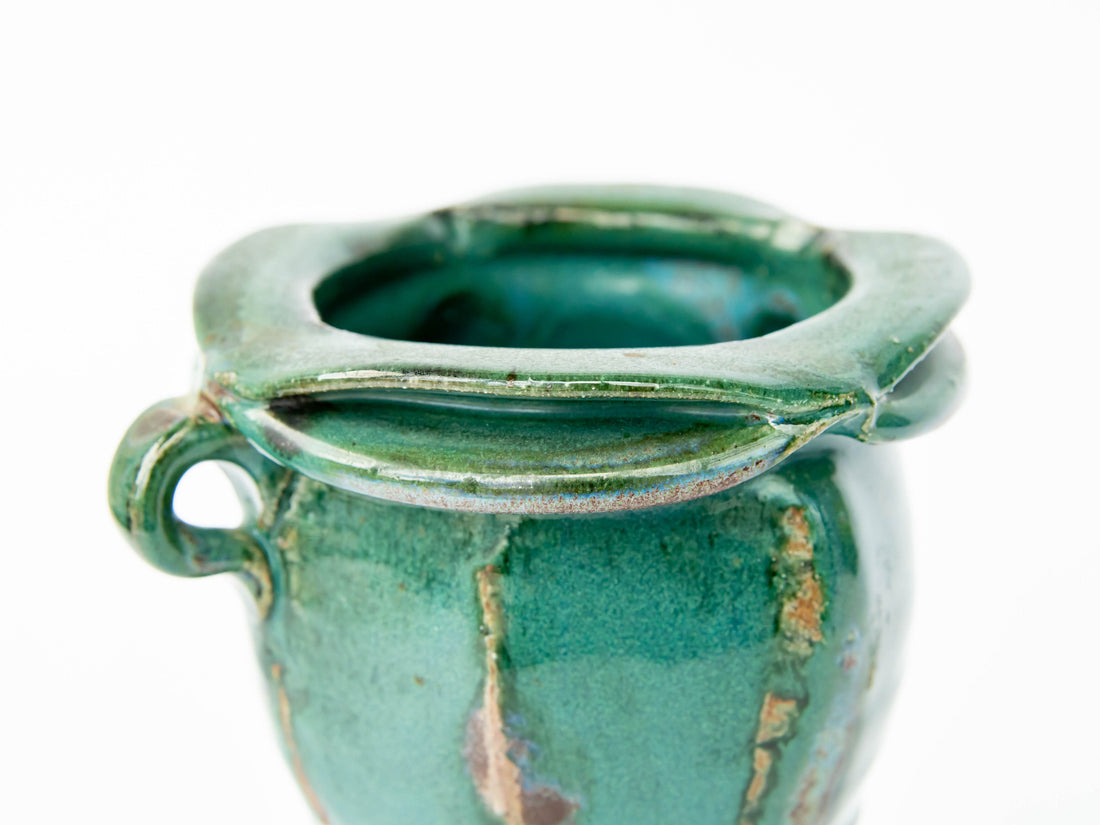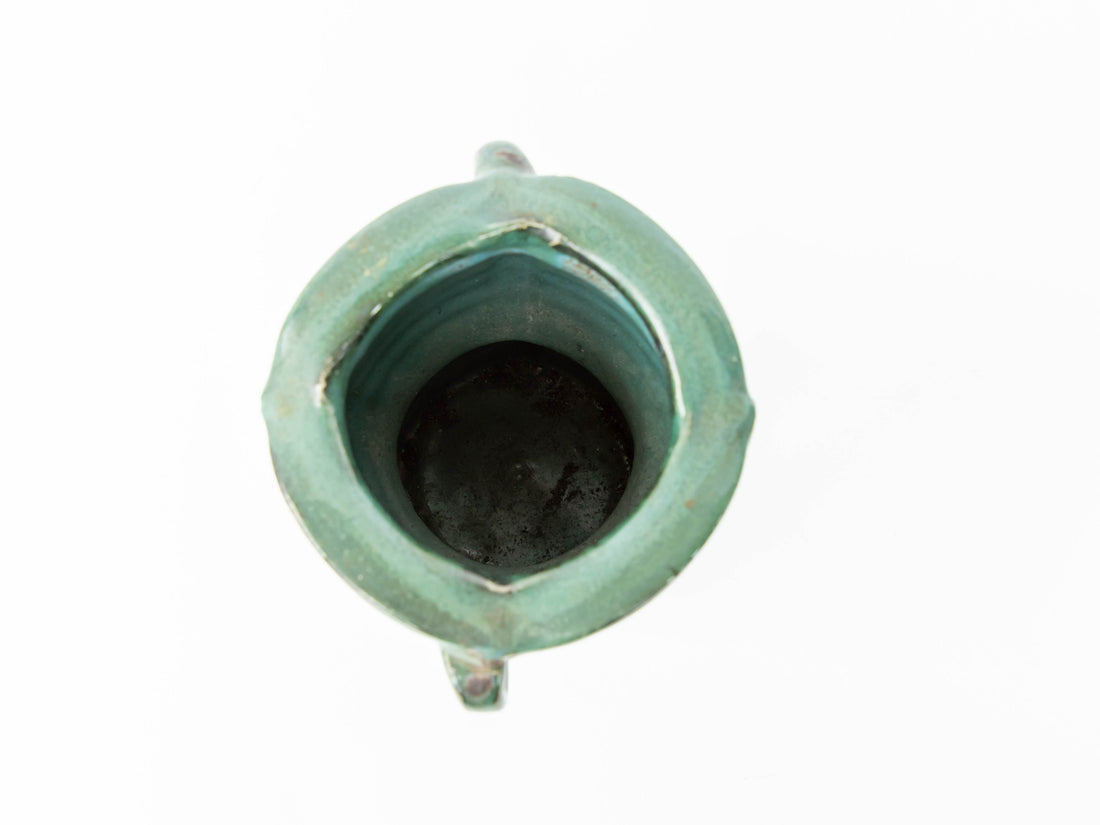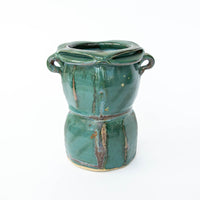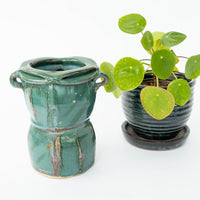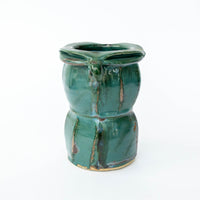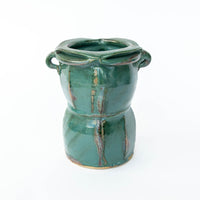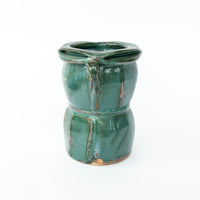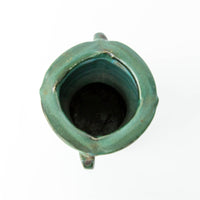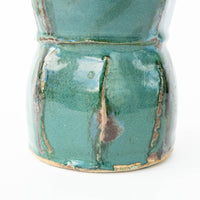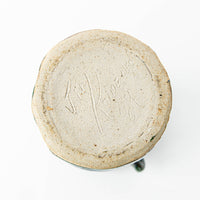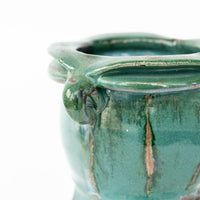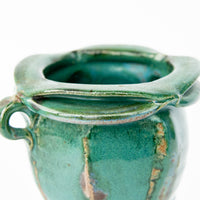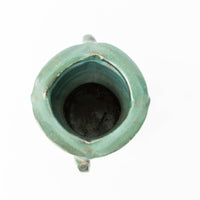 1989 Ceramic Pottery Vase Plant Pot Utensil Holder
Beautiful hand crafted pottery art. Features a unique shape with two side handles and a finish in a beautiful green color with some of the original ceramic color popping through. It has a very organic artistic shape and would make the perfect vase for dried or fresh flowers. Could also be used to hold utensils in the kitchen or a small potted plant. 

No chips or cracks, this piece is fairly hefty in weight and a thicker art piece.
Signature is hard to make out. May be signed 89' Jim Kouielks?
Measures -7" L x 5.25" D x 7.25" H