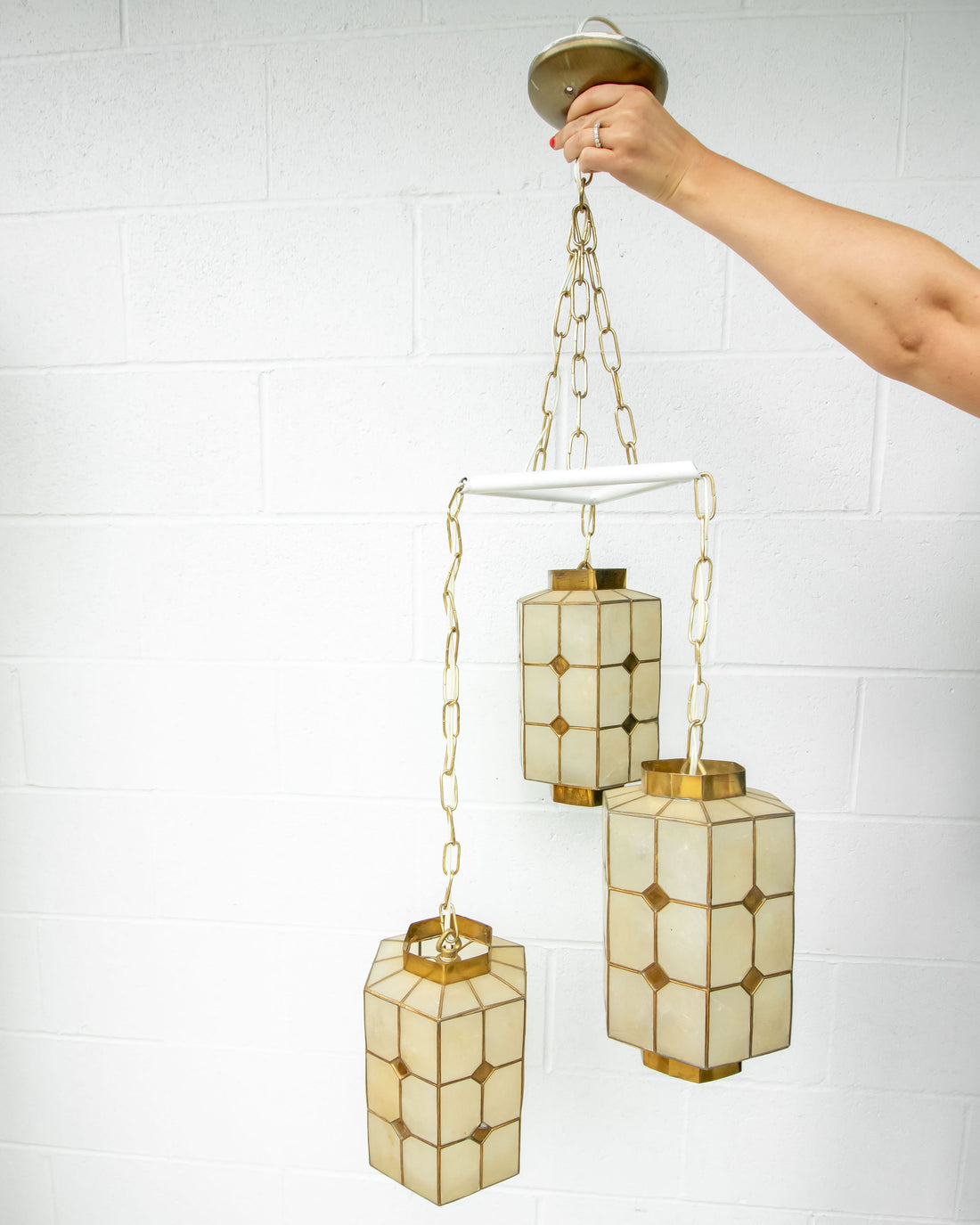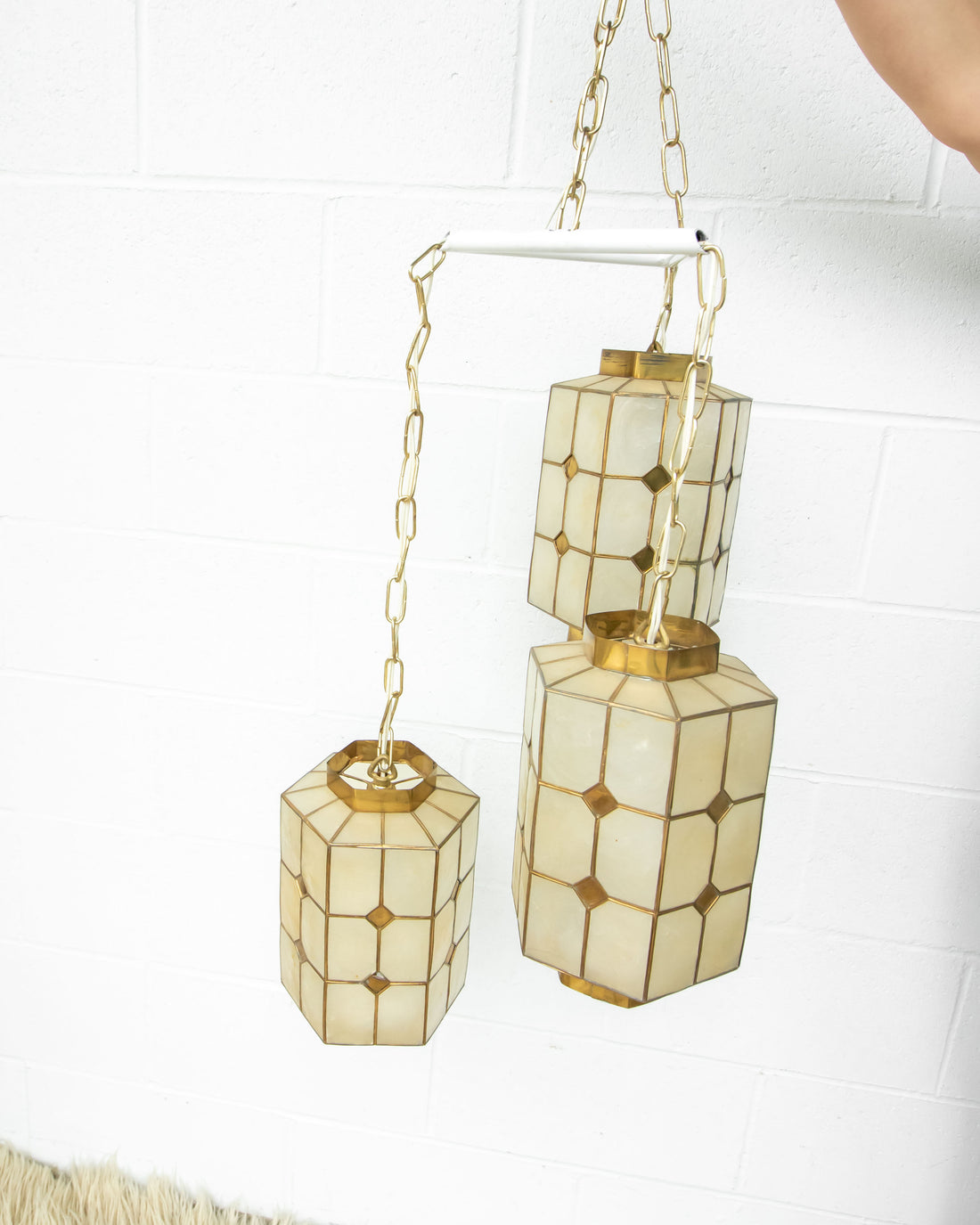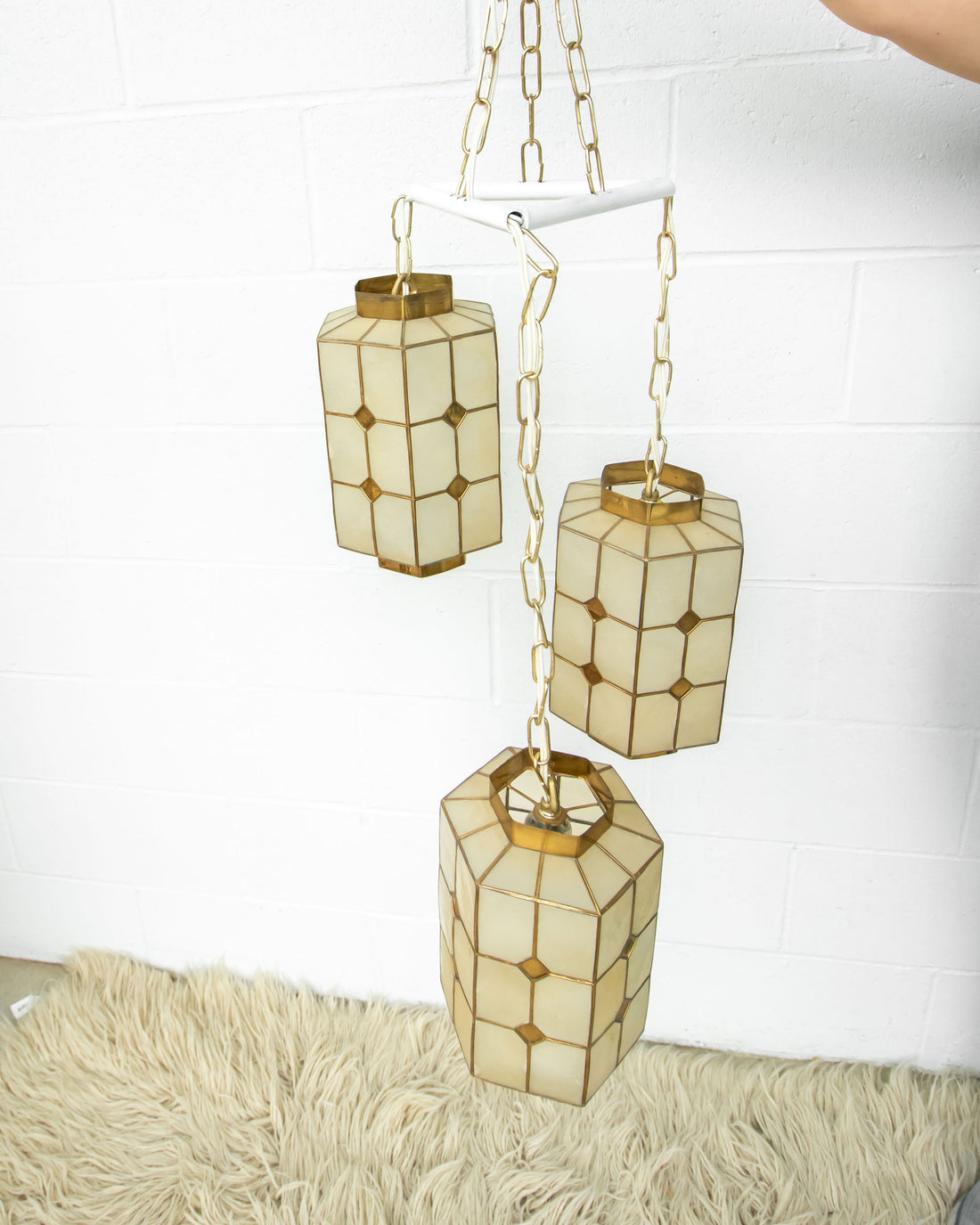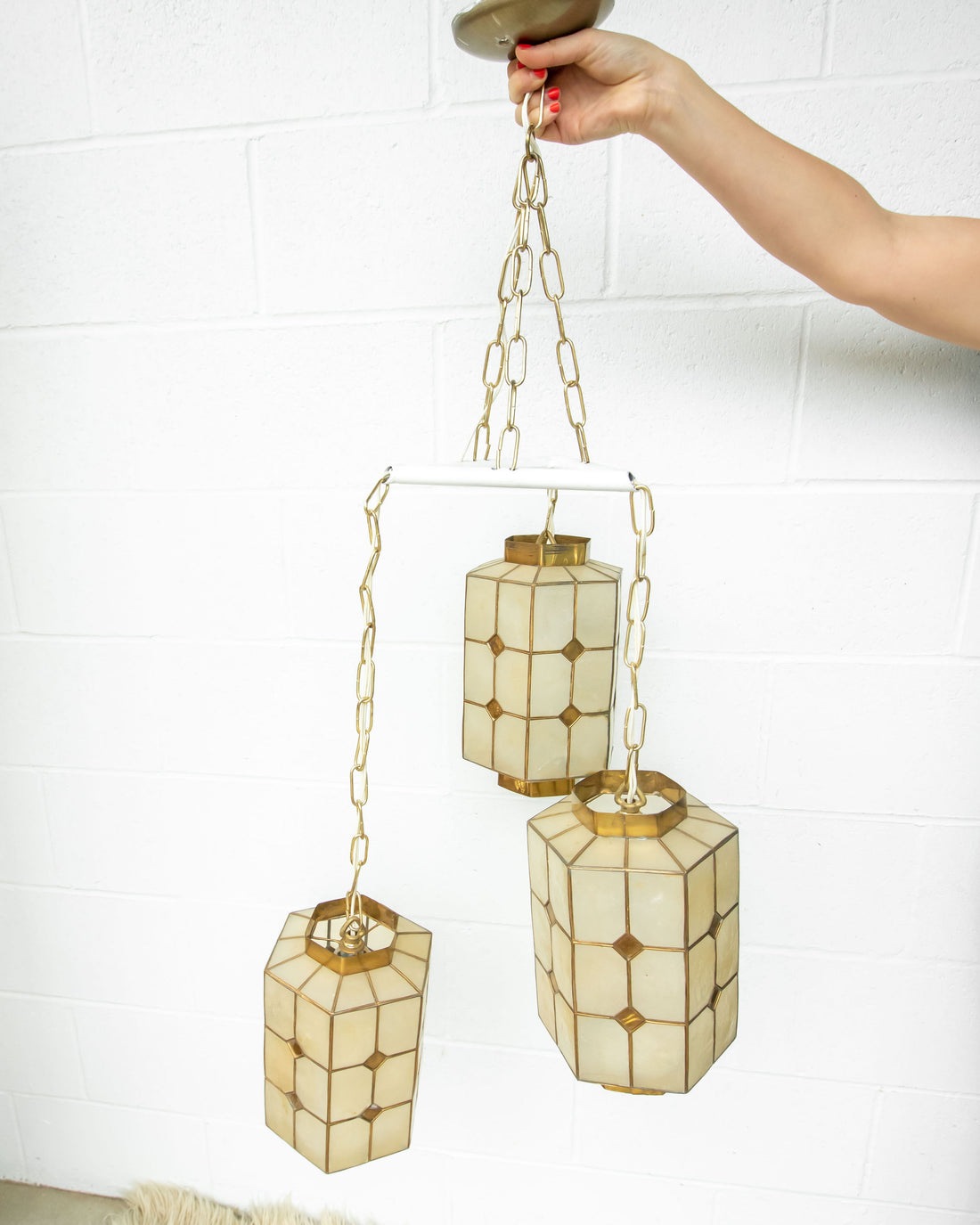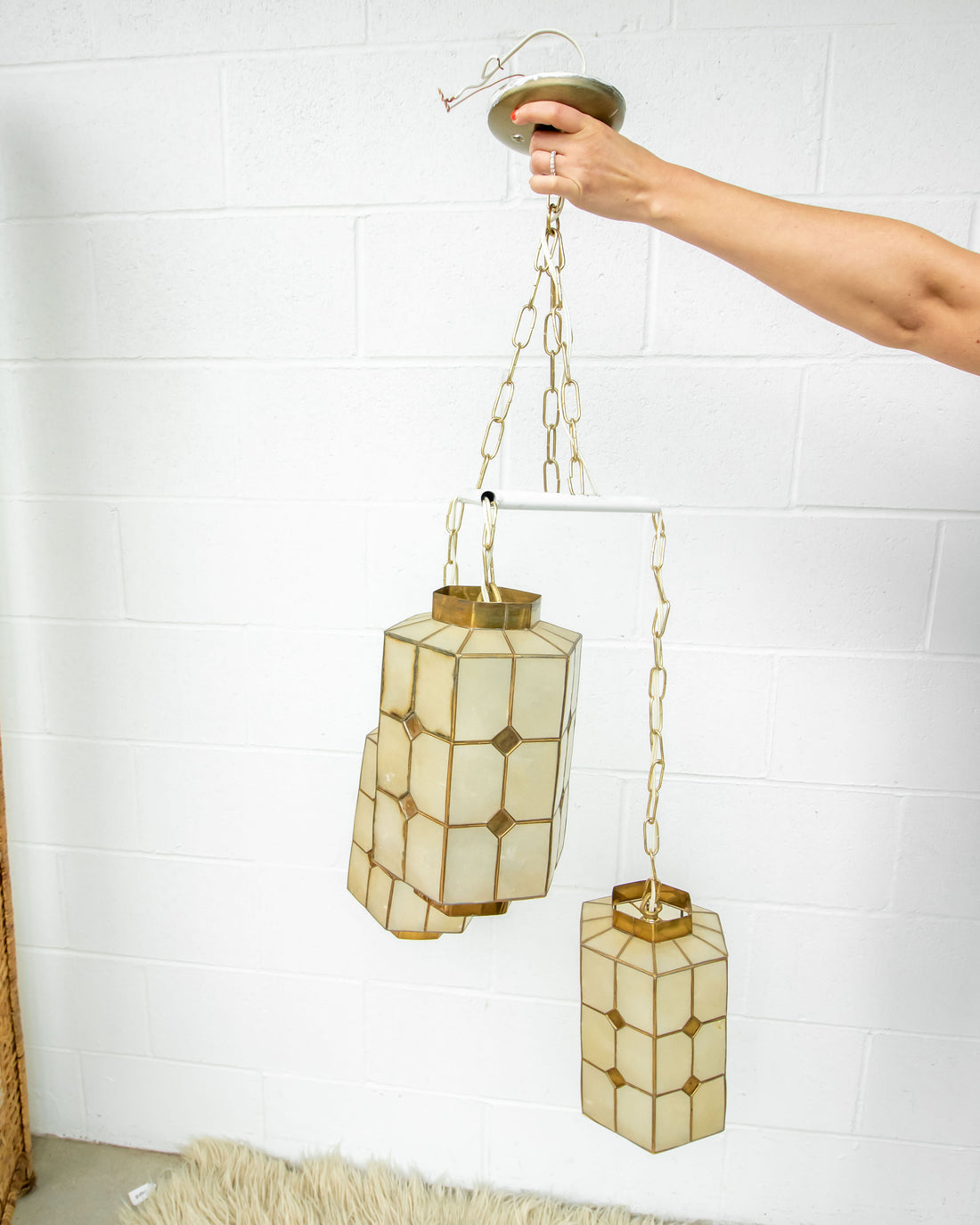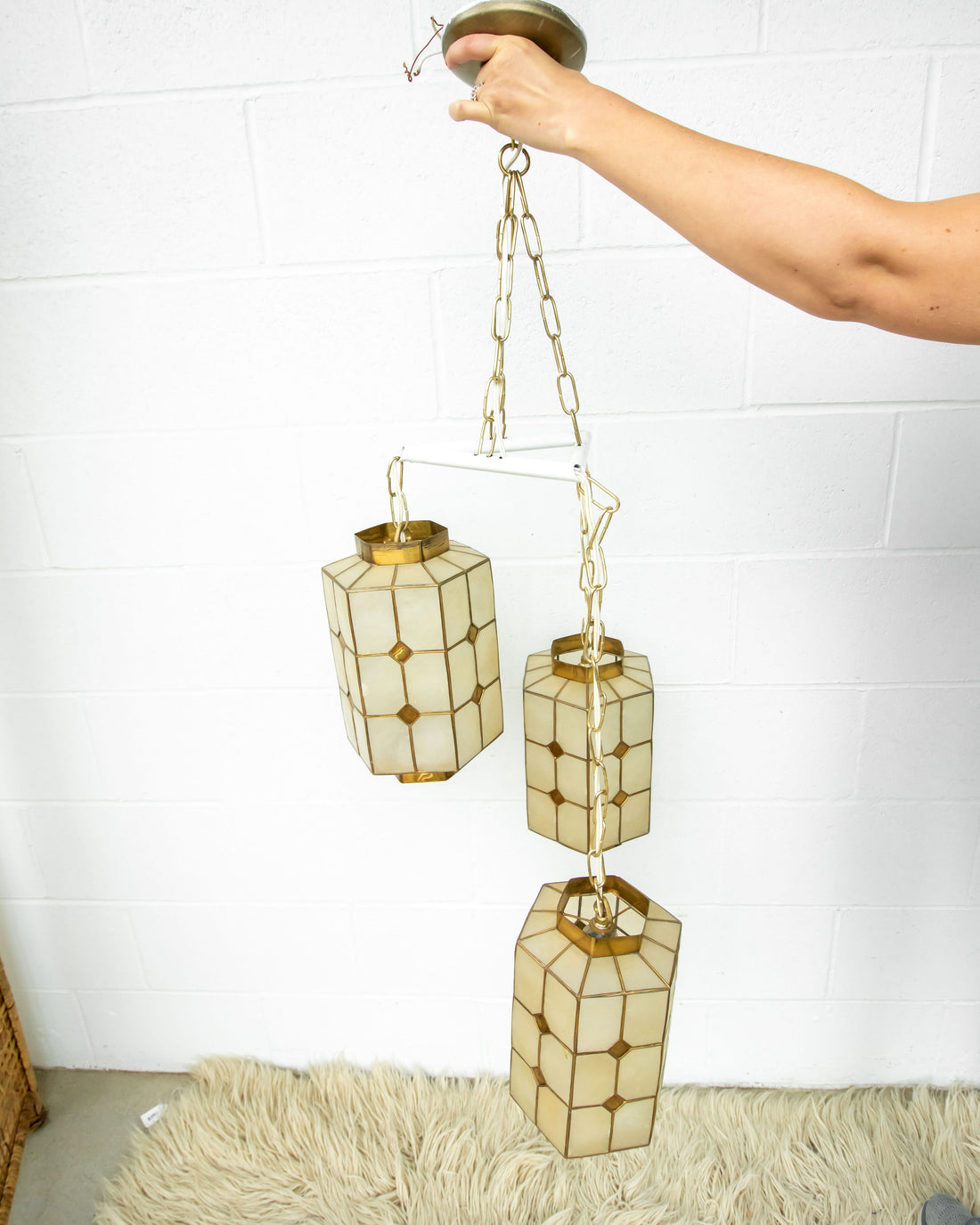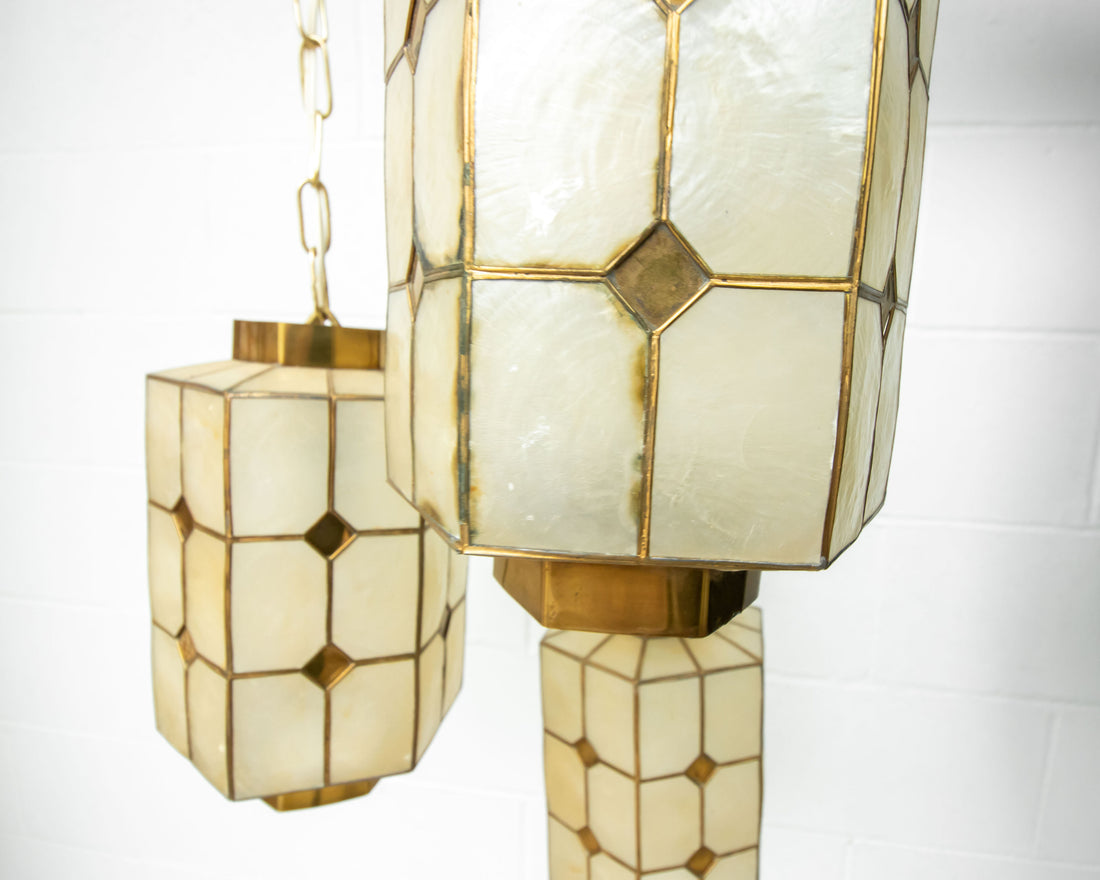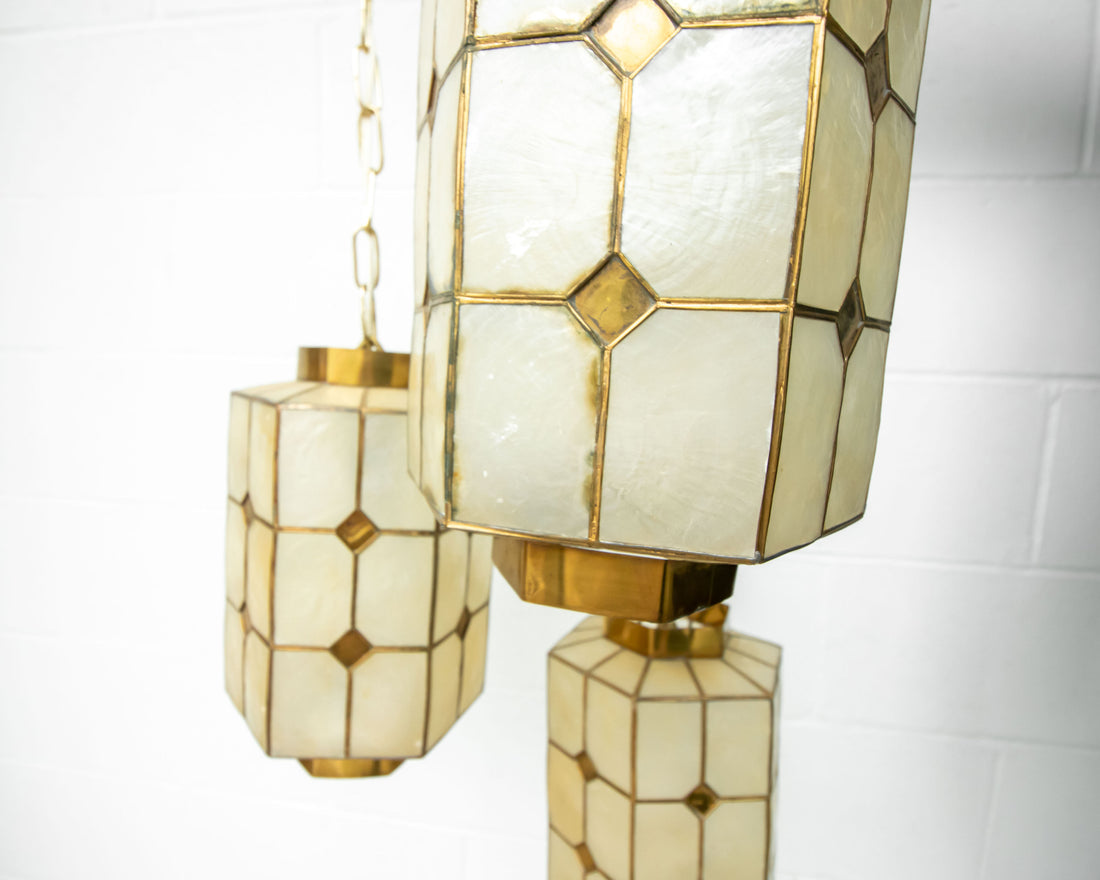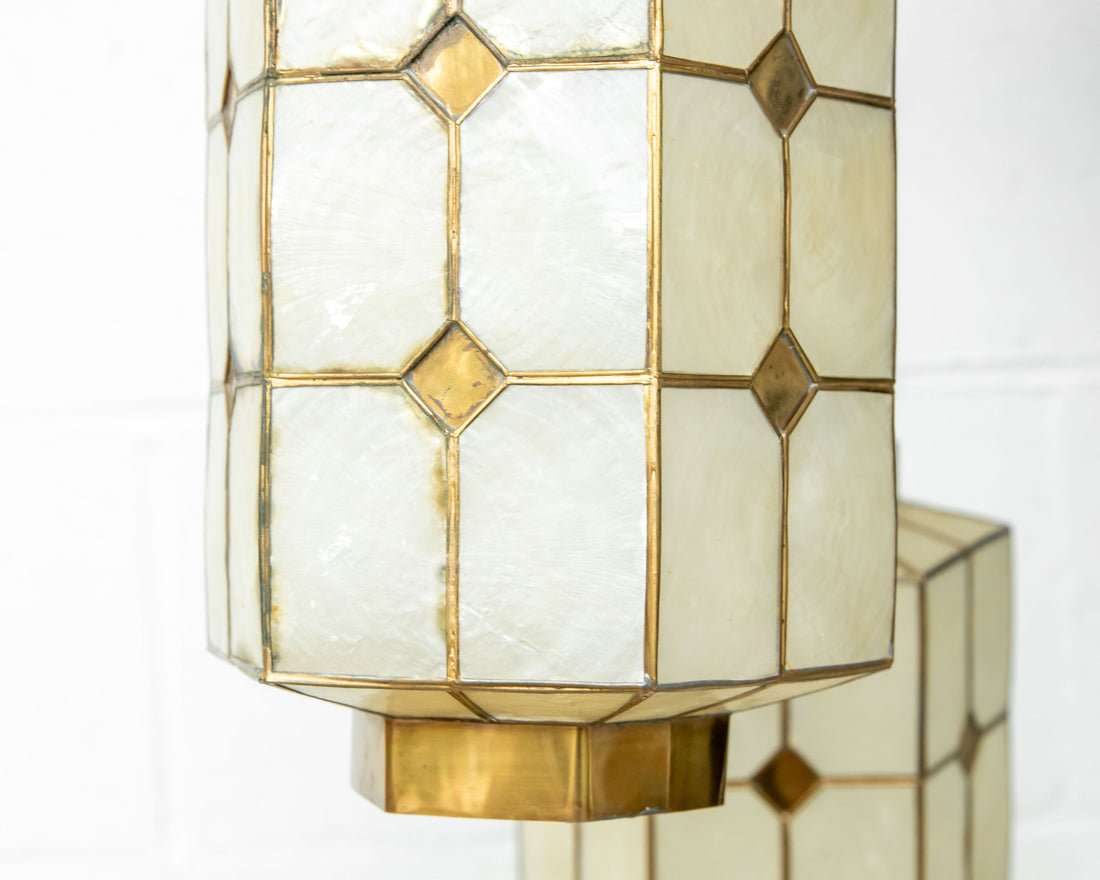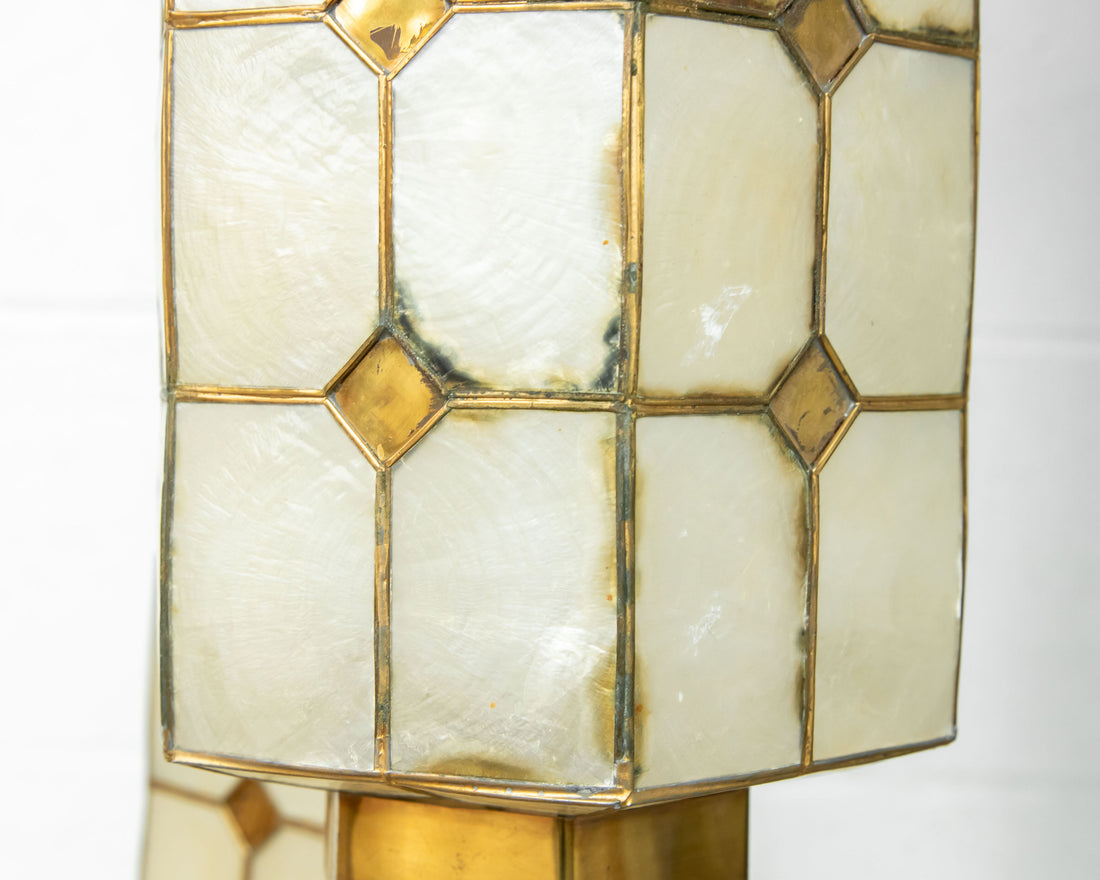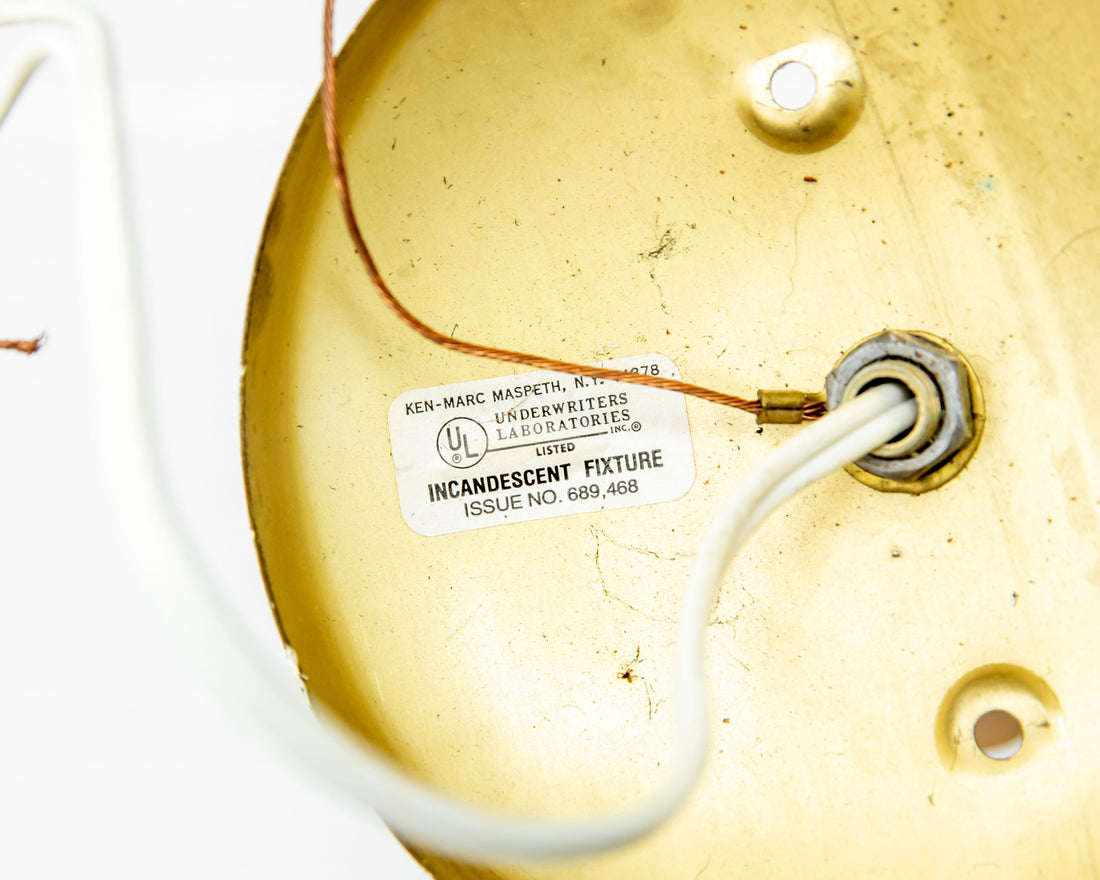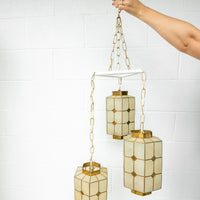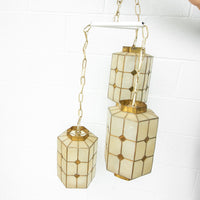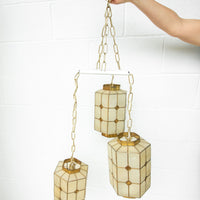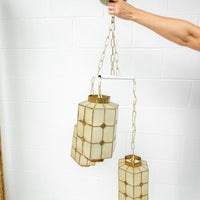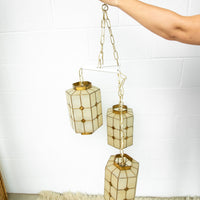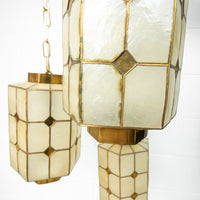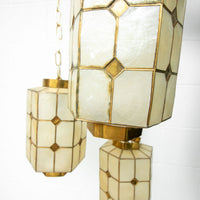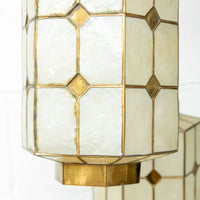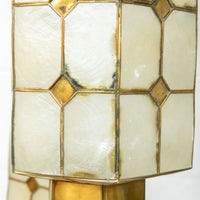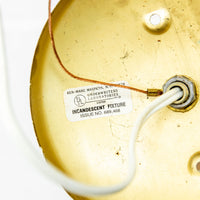 Mother of Pearl Pendant Lamp with Shell and Brass Detail
We can't stand how cool this mother of pearl pendant light fixture is! It is in great vintage condition with slight oxidation on the brass (that could be cleaned off if desired.) It is a hardwired piece at the moment, but could be re-wired to be a swag lamp etc. Has the original brass chains and metal triangle to separate and hang each pendant at the perfect height etc. 
All of the shell is completely see through for light to softly glow through. Each piece is in good condition, no cracks or breaks in the shell pendants or dents to the metal.  Originally made by Underwriters Laboratories.
Each Pendant Measures - 10.5" H X 7" L X 6" W 
14" L from hardware to metal triangle x 3" H  chain length for shortest lantern x 10" H med chain X 18" chain for longest pendant. 
Requires wiring to your lamp hookup.