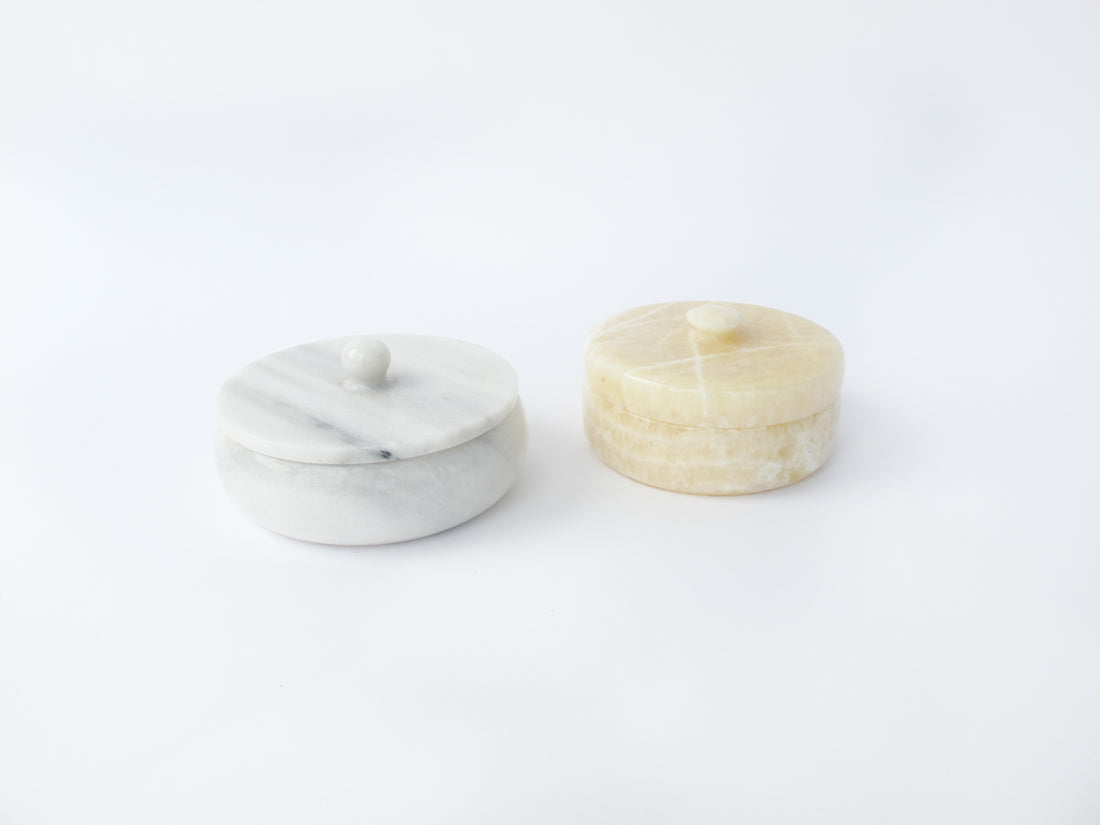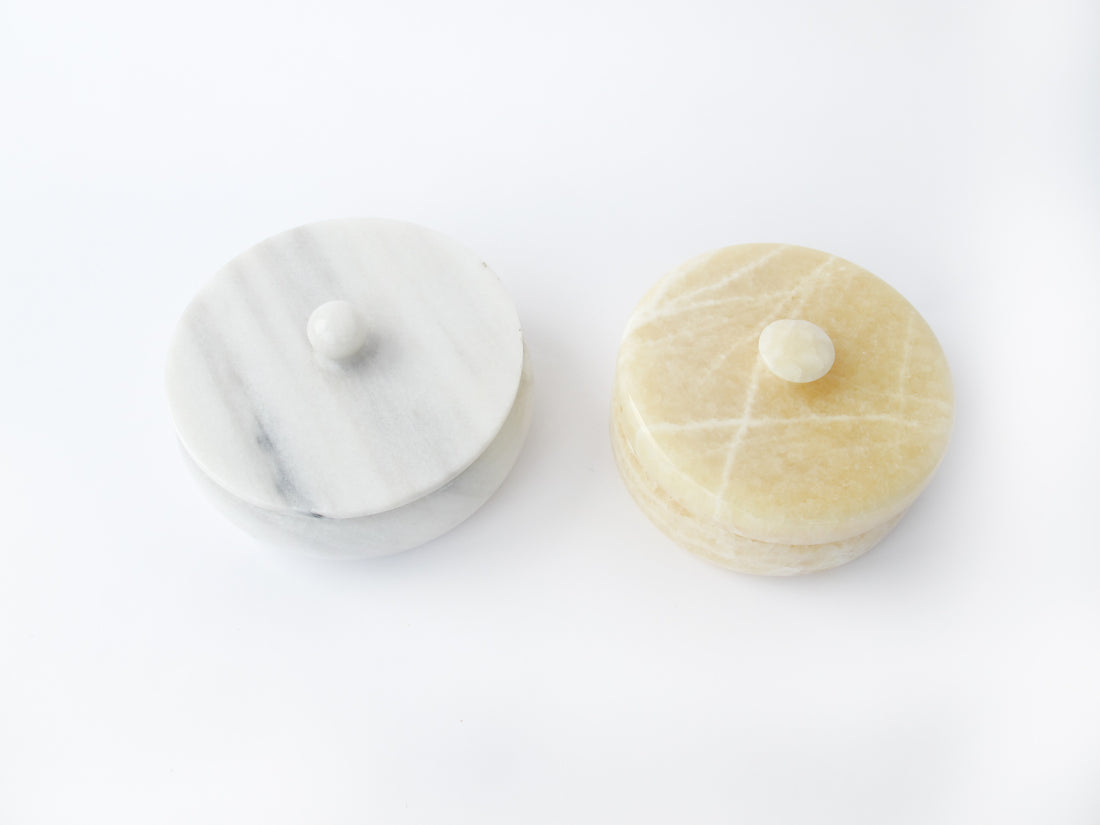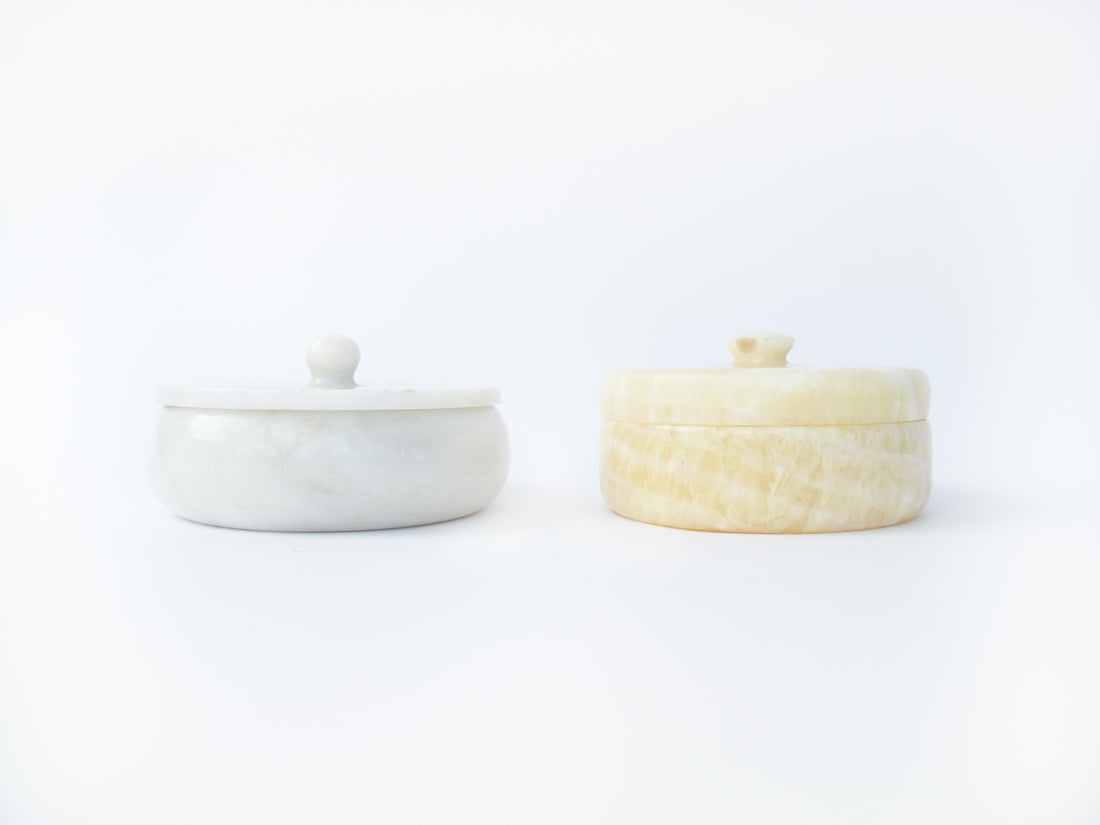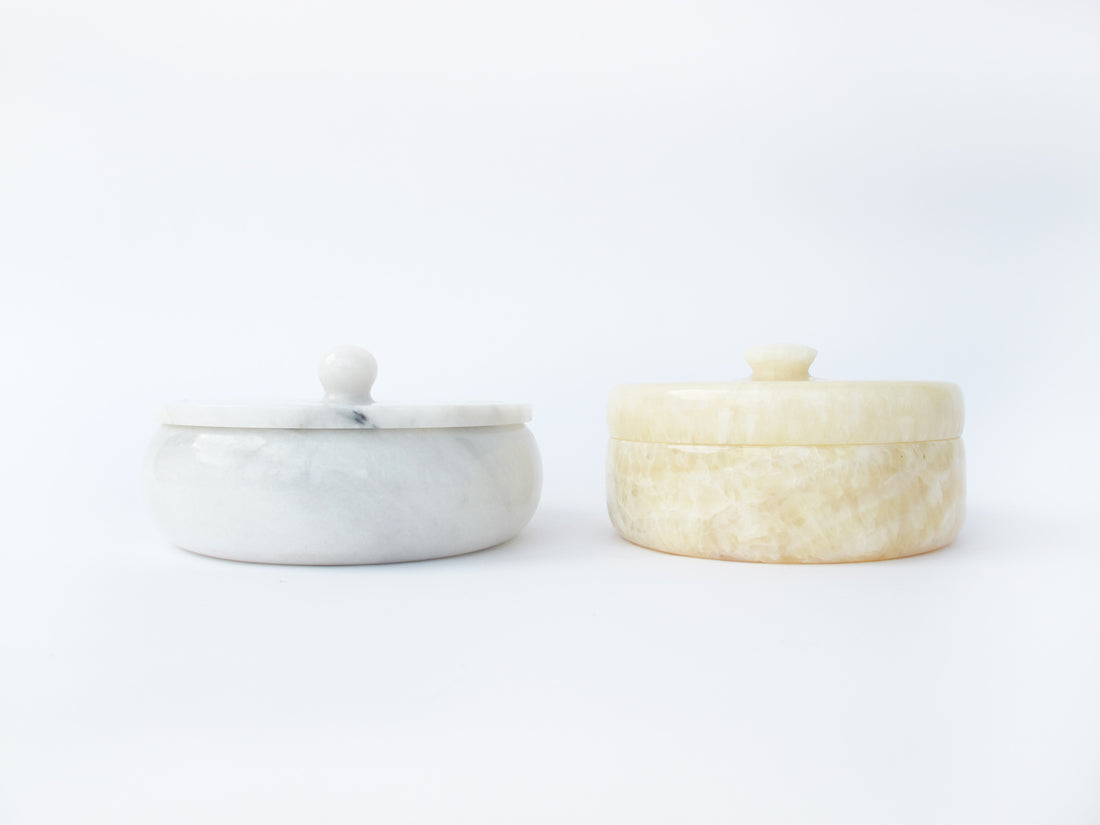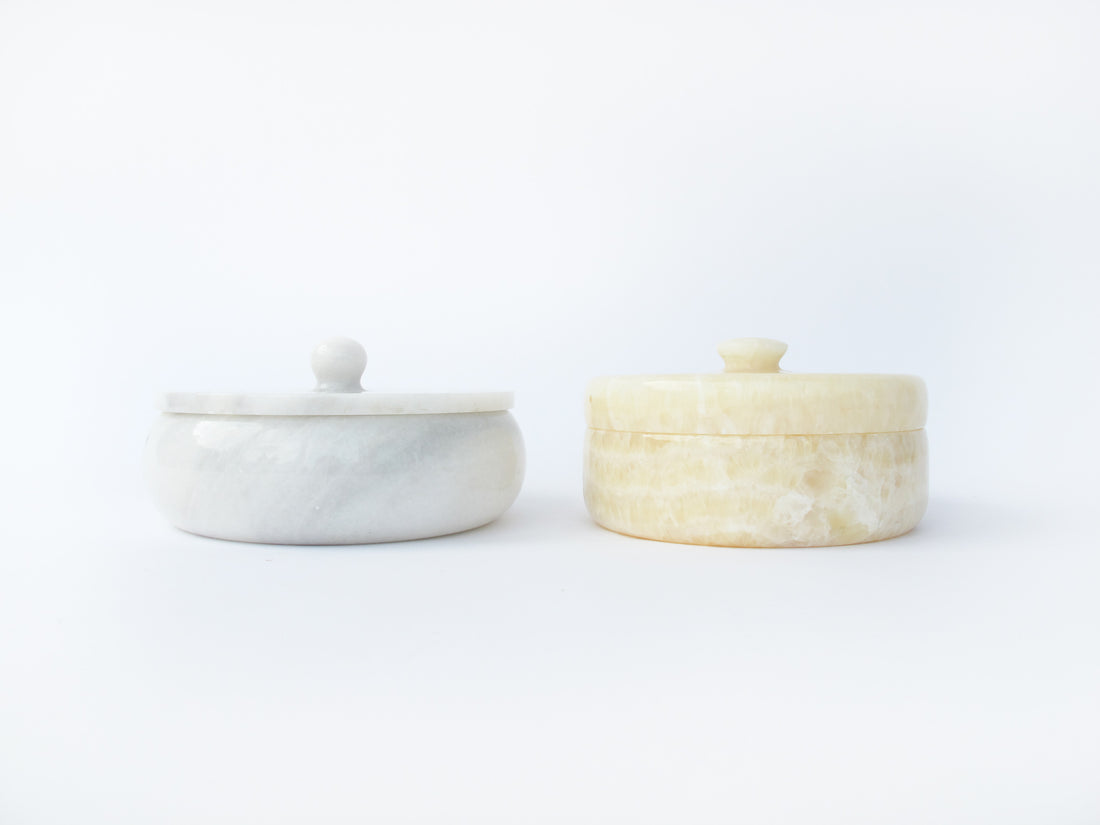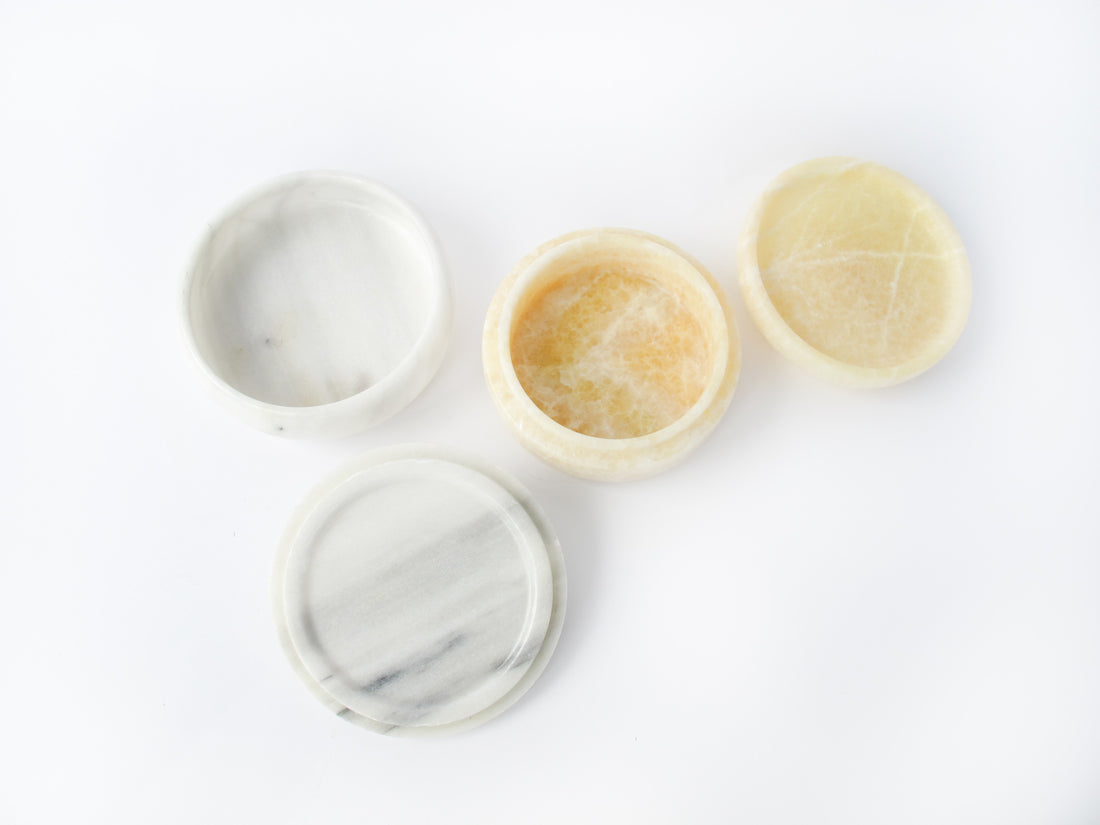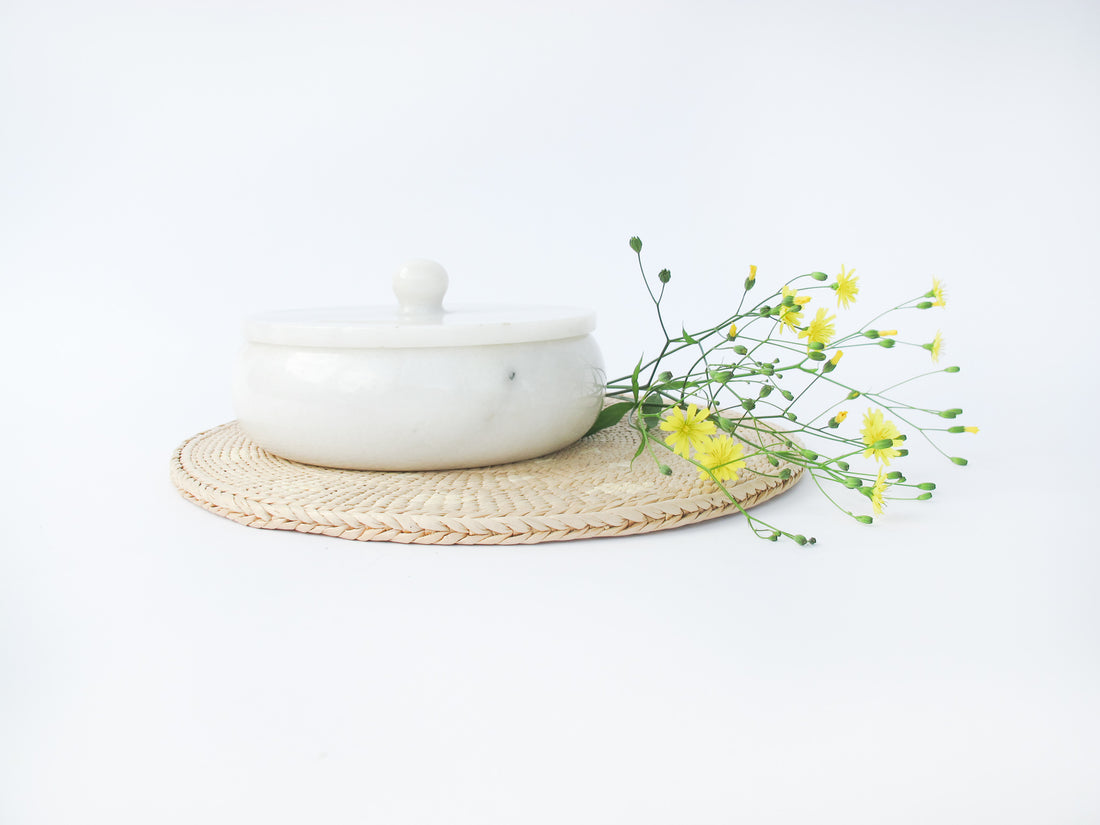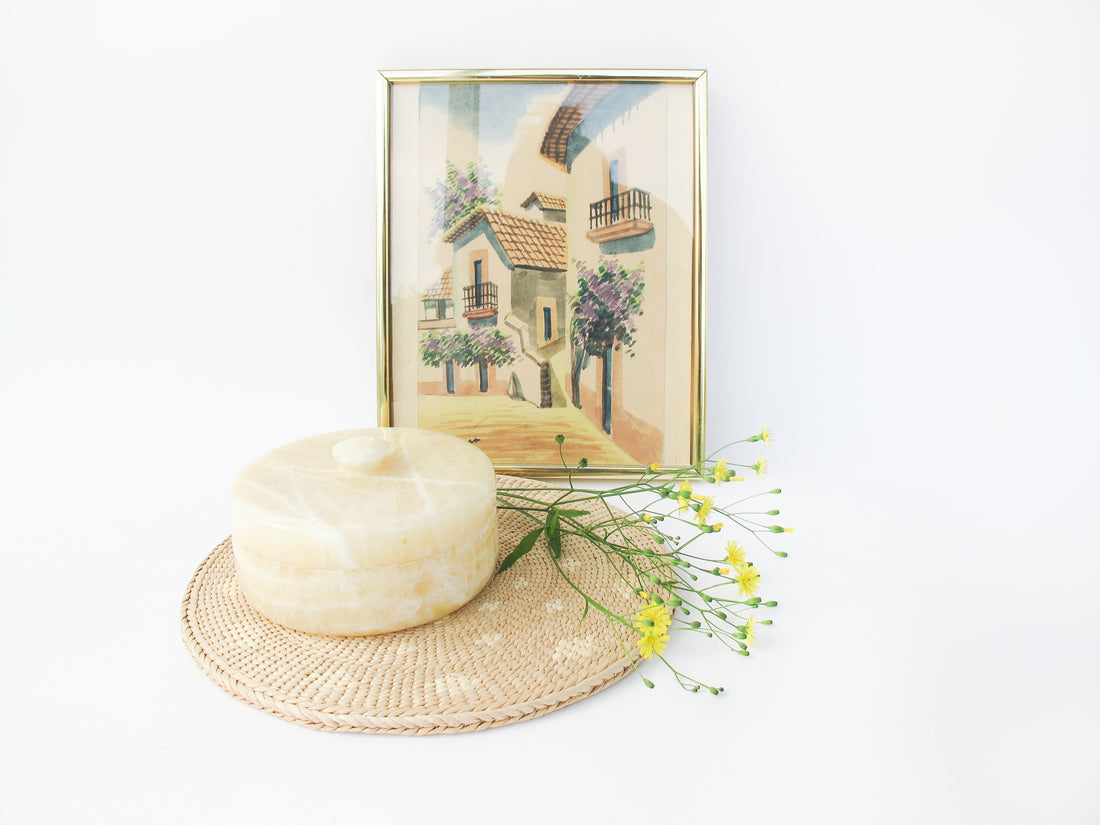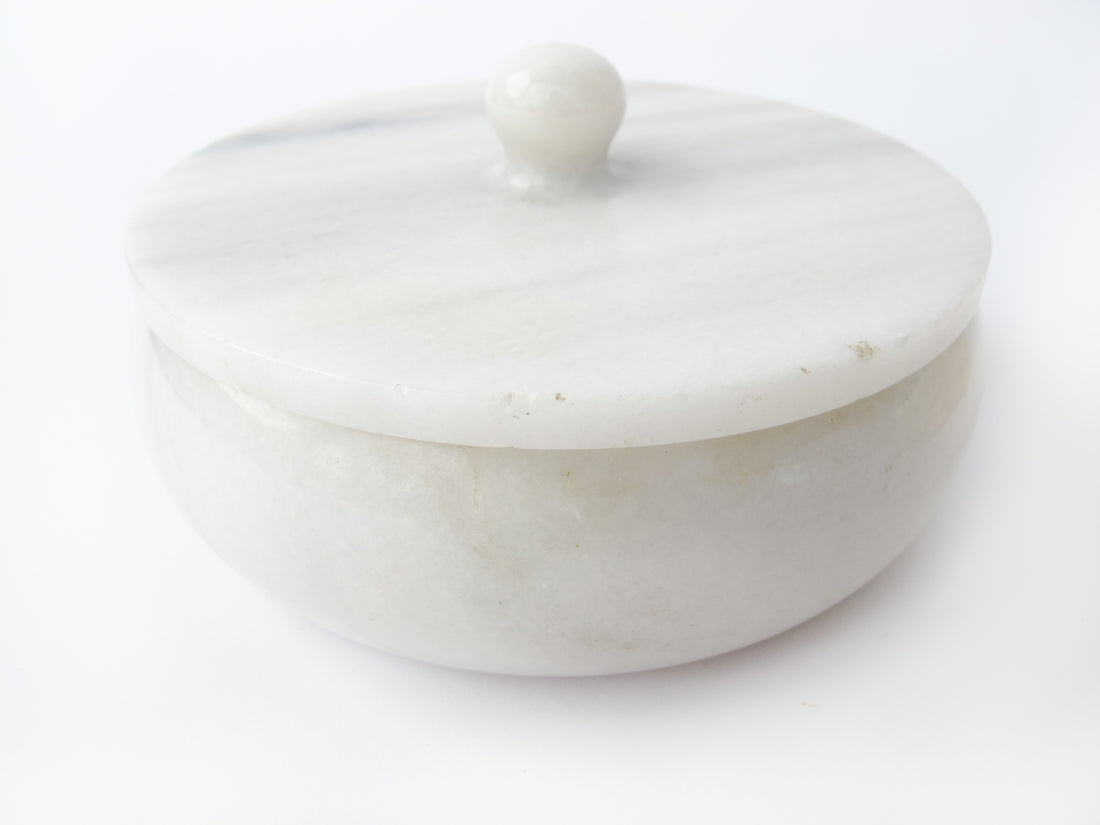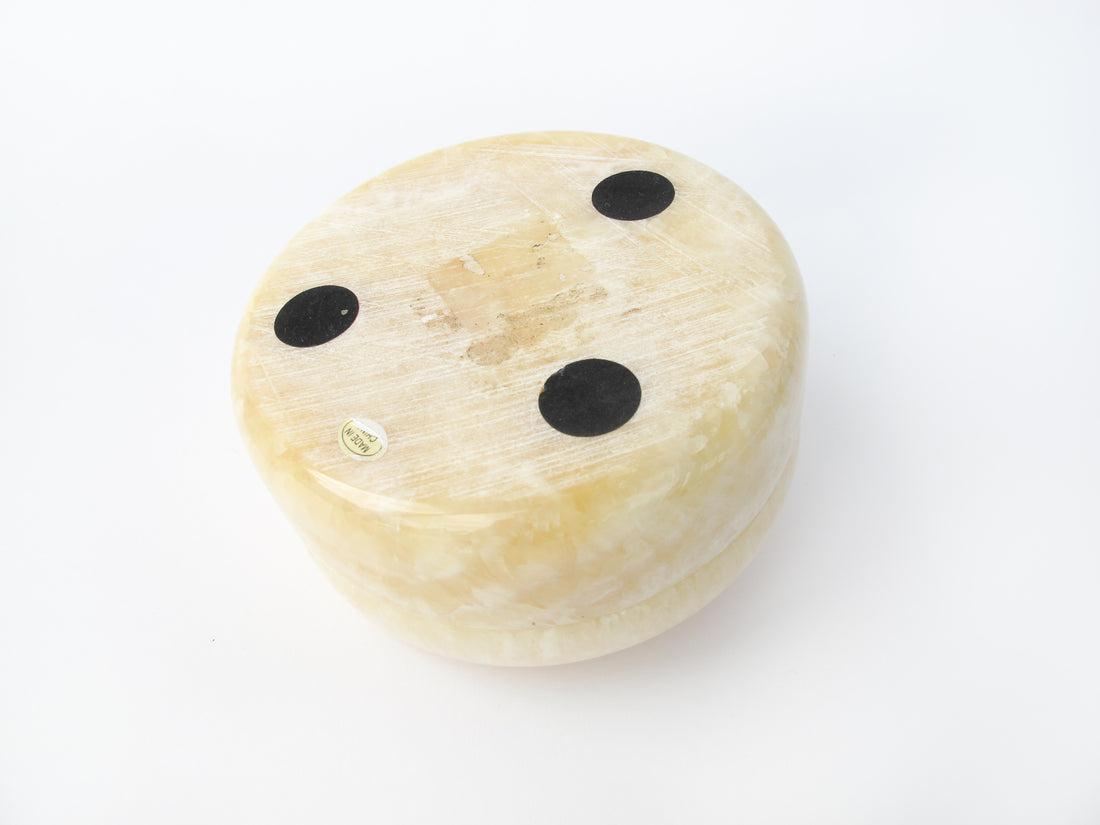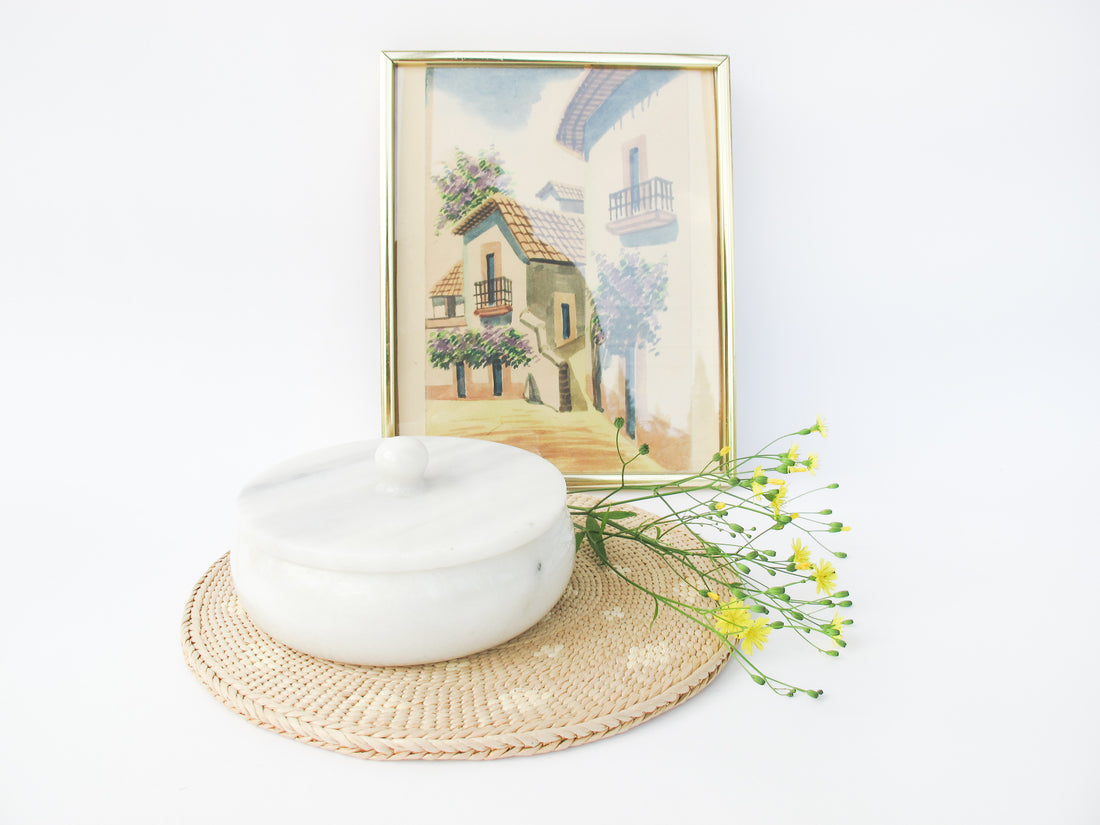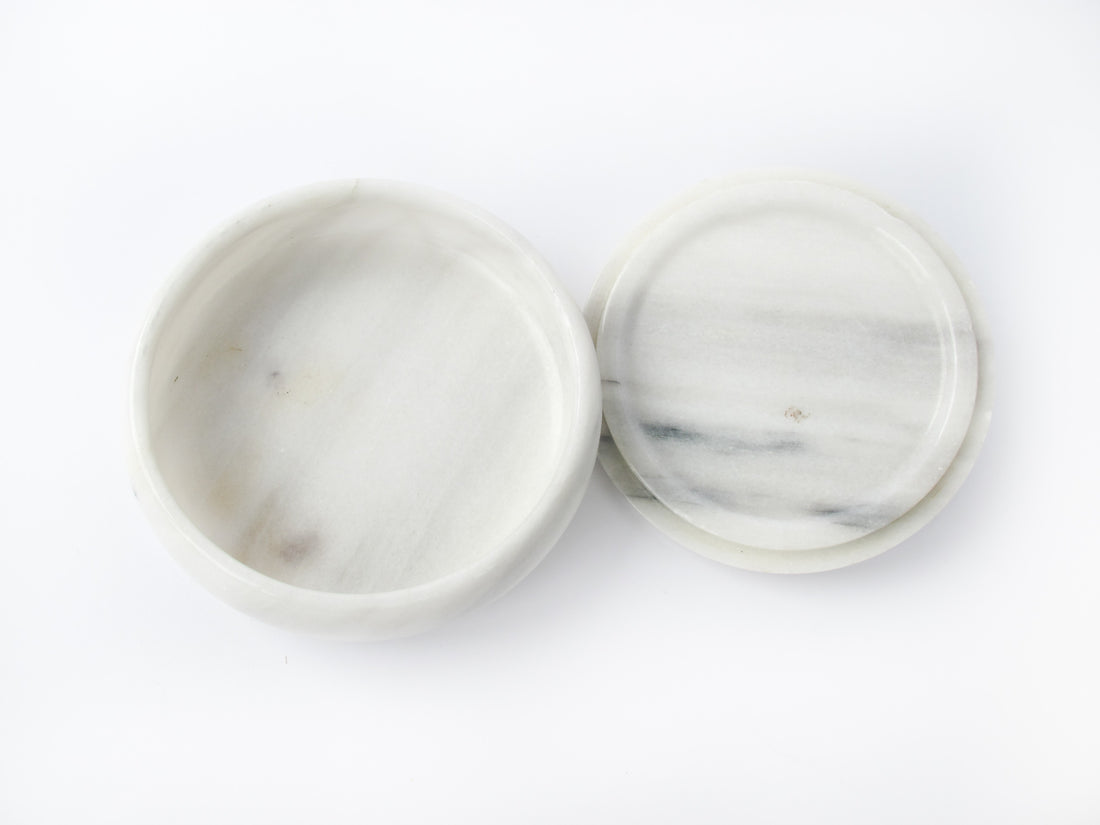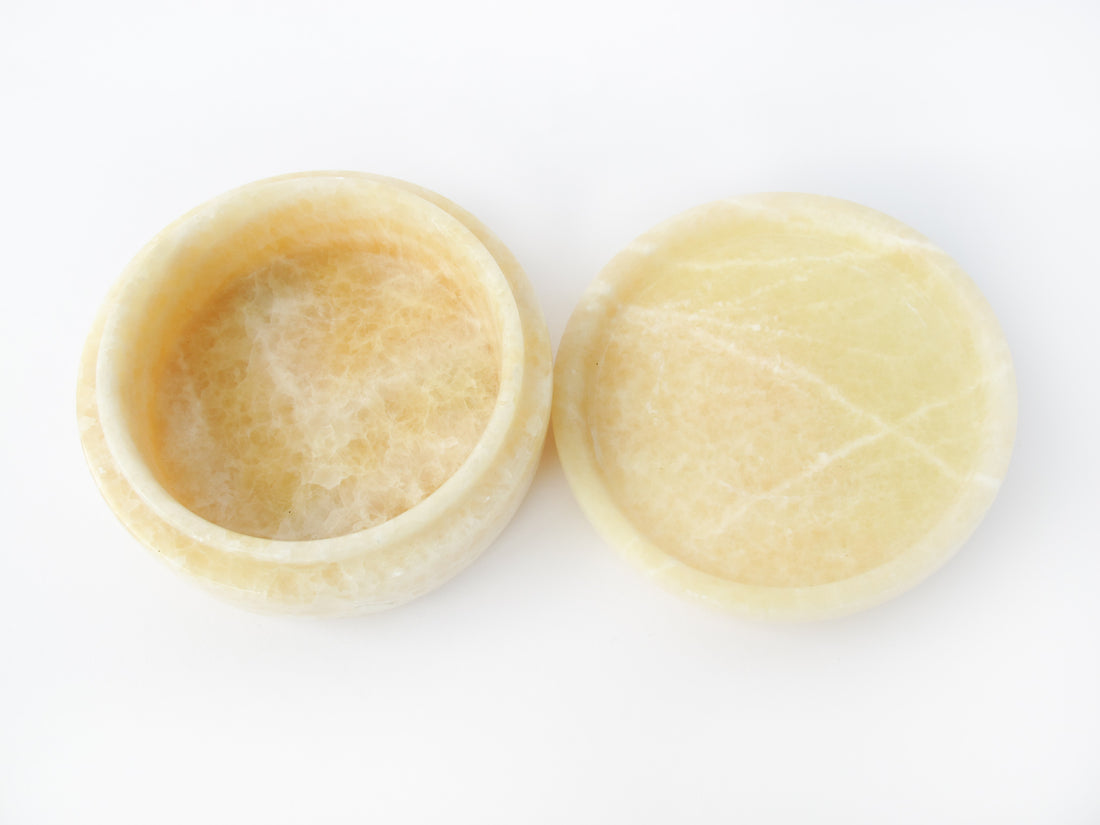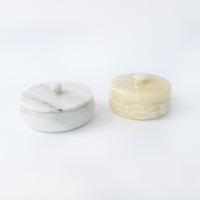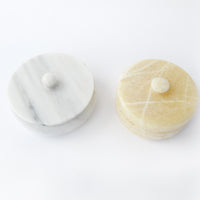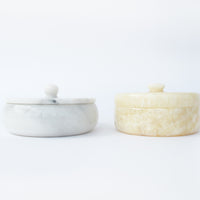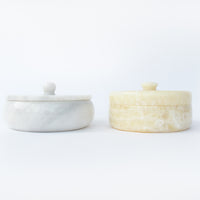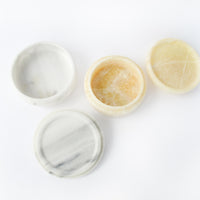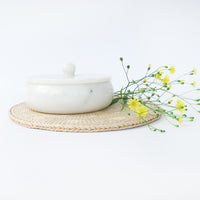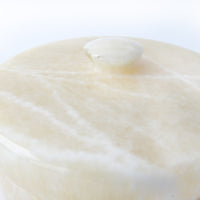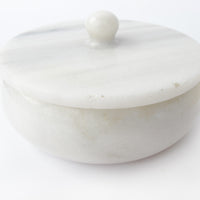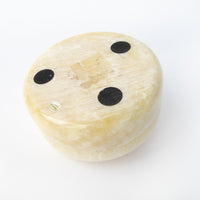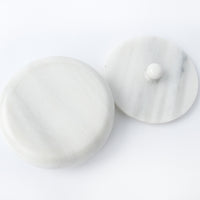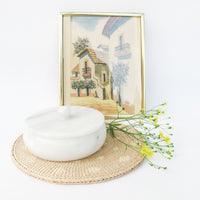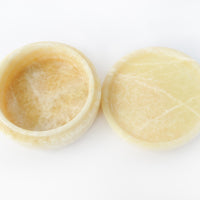 White and Amber Marble Boxs (Sold Separately)
Please choose from the drop down, the box you wish to purchase. Each box is sold separately.
These vintage marble boxes are equally gorgeous. Meticulously crafted, they have the perfectly fitting lids with button top handles. 

Use these boxes to hold your items on an entry table, store you bathroom or kitchen accessories etc. They could be used to hold smaller jewelry or used to store spices or salt in the kitchen.

The white marble box has a slight chip on the rim. This box doesn't have any original makers marks.
The amber marble box has a chip on the handle as seen in photos. While opaque, light can go through this piece making it light up in the most beautiful golden honey hues. This box was originally made in China and has the original makers mark.
White Marble Box Measures - 6" DX 3" H to top of handle x 5" D Opening
Gold Marble Box Measures - 3.25 H to top of handle X 5 1/8" D