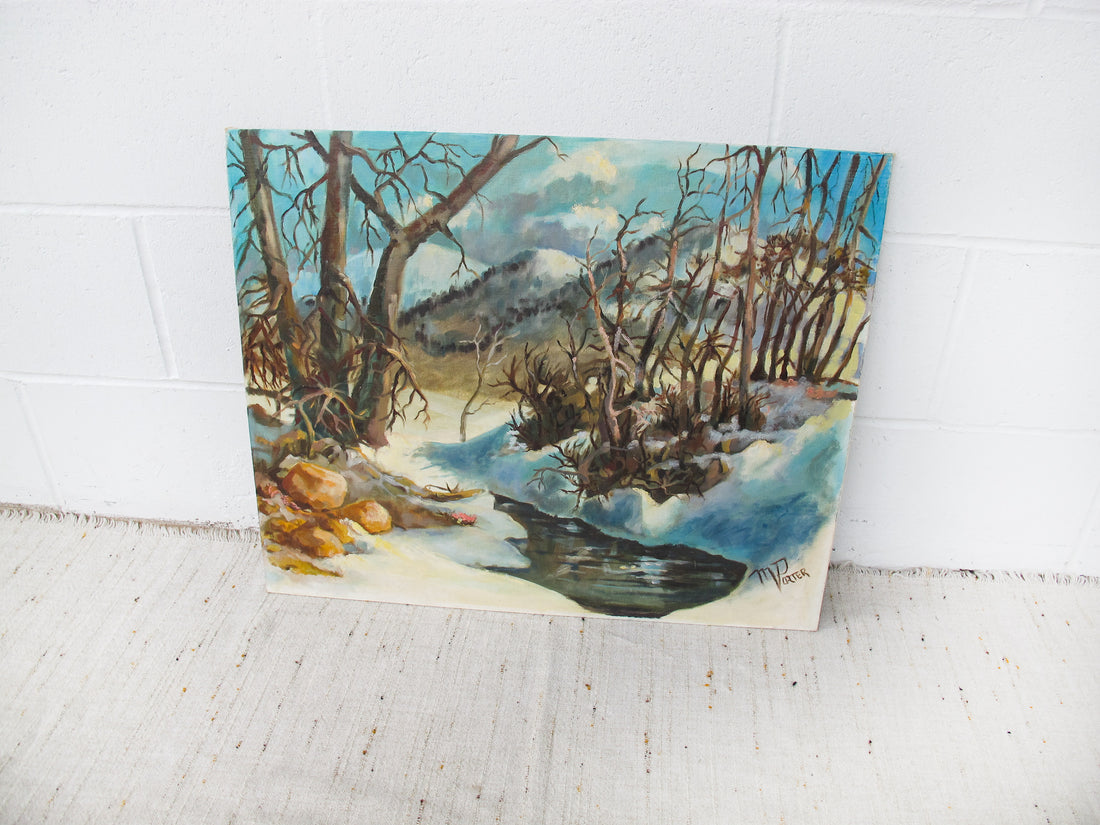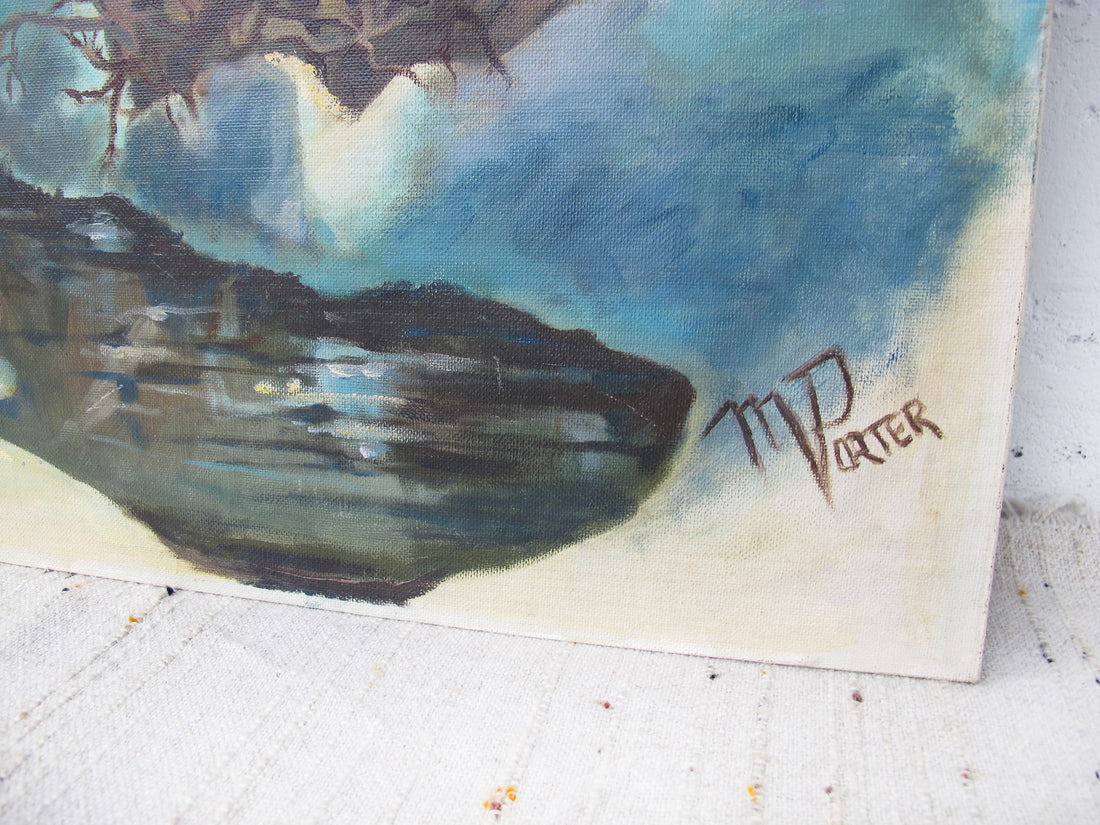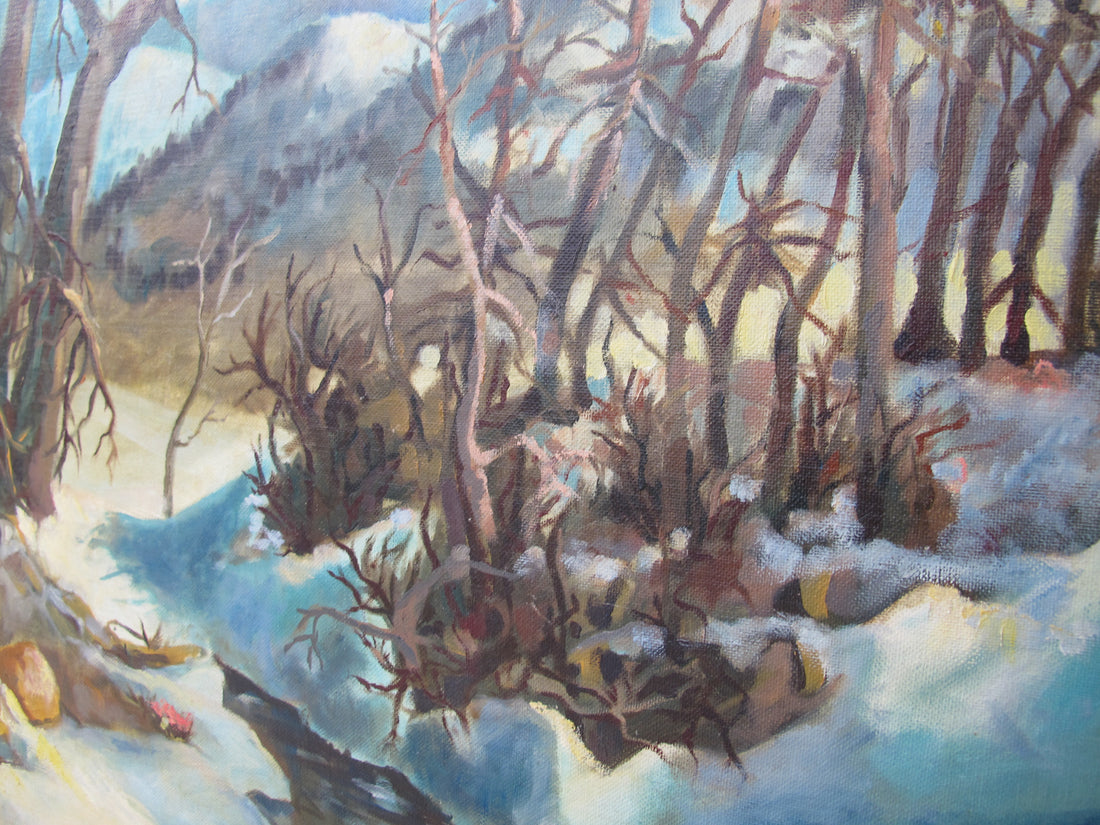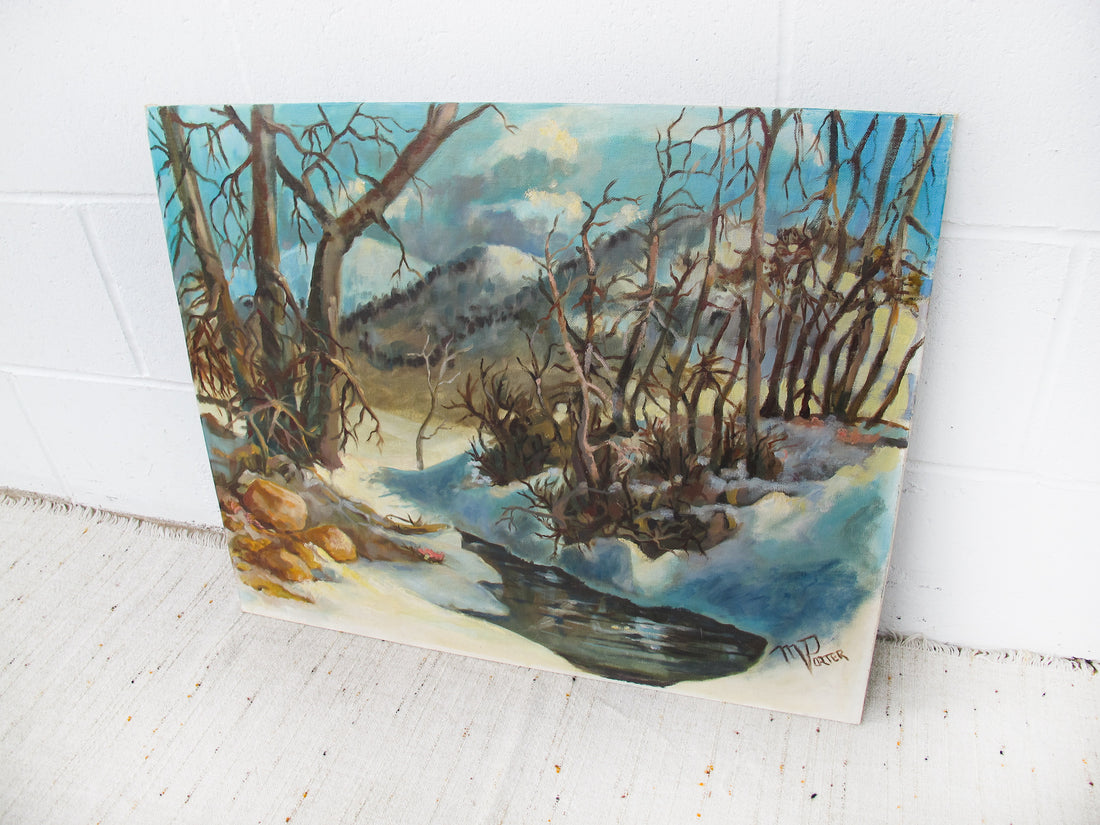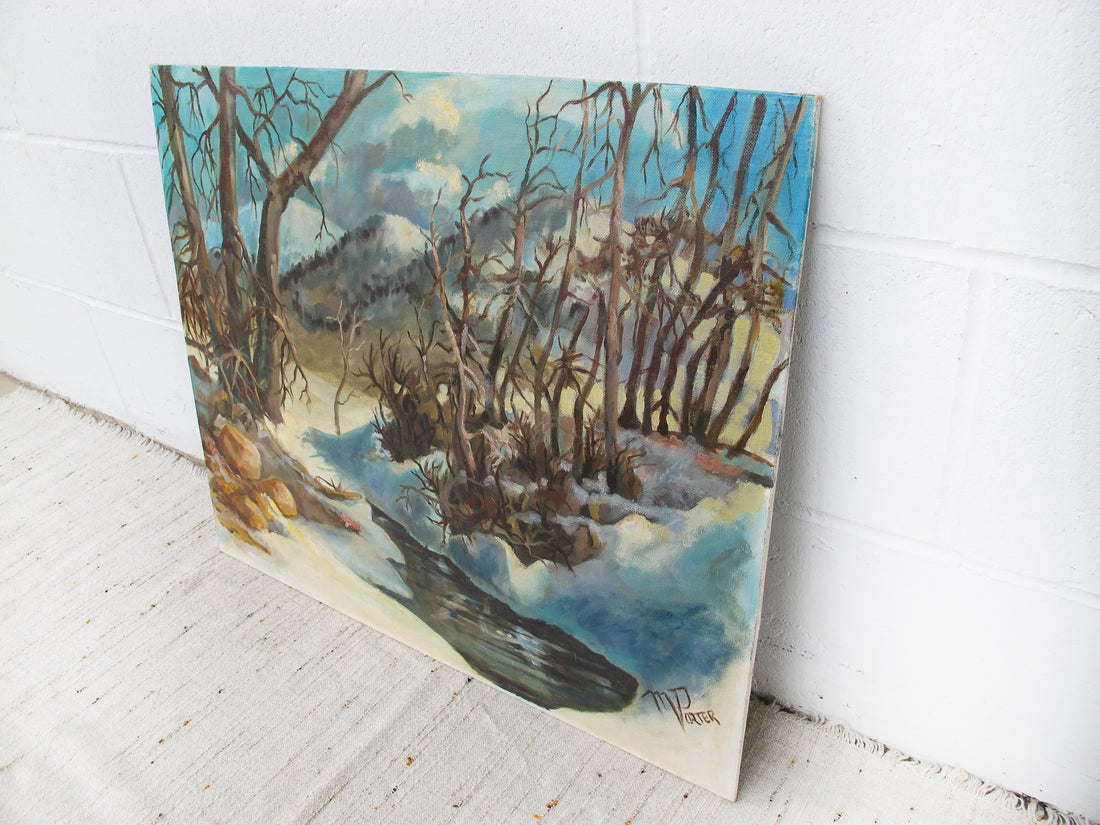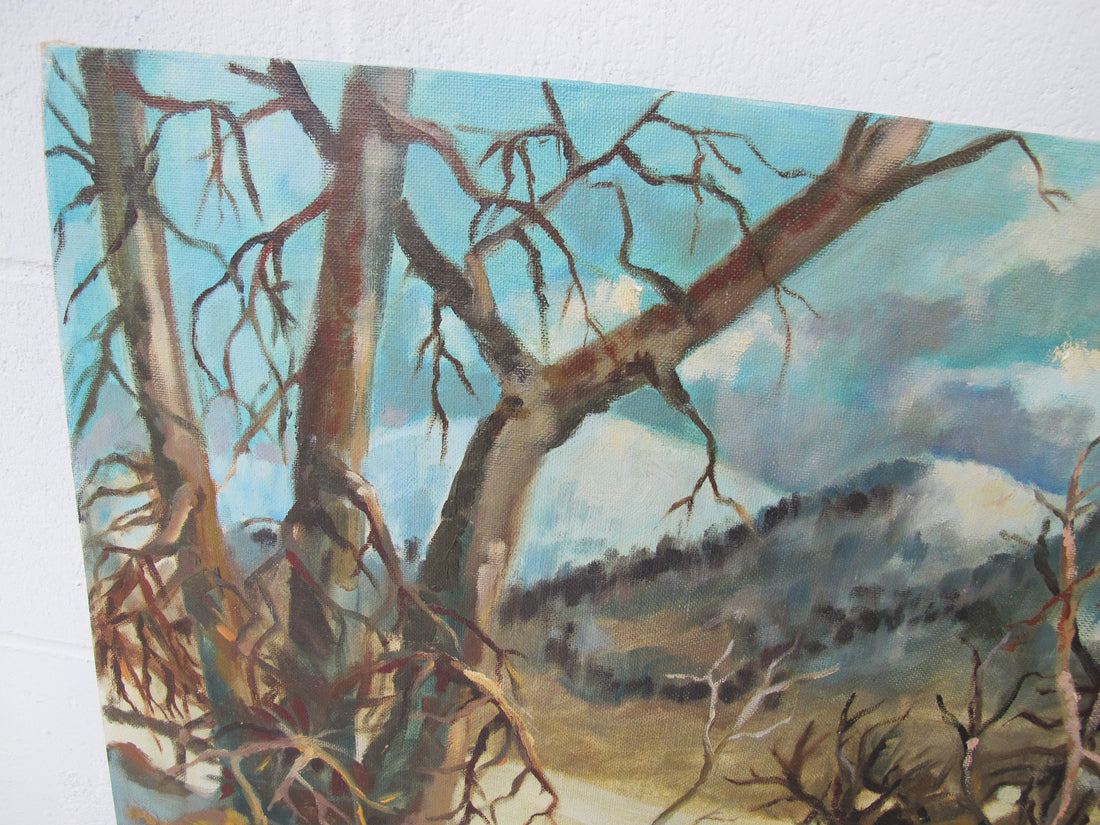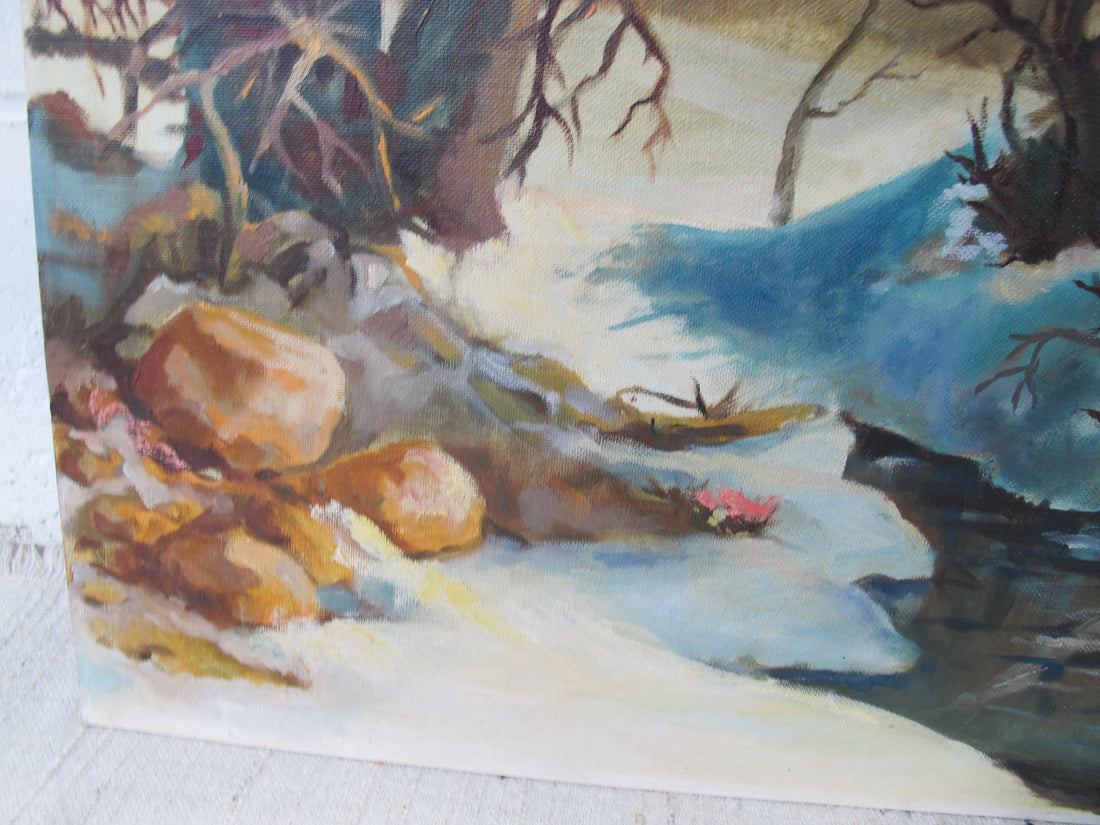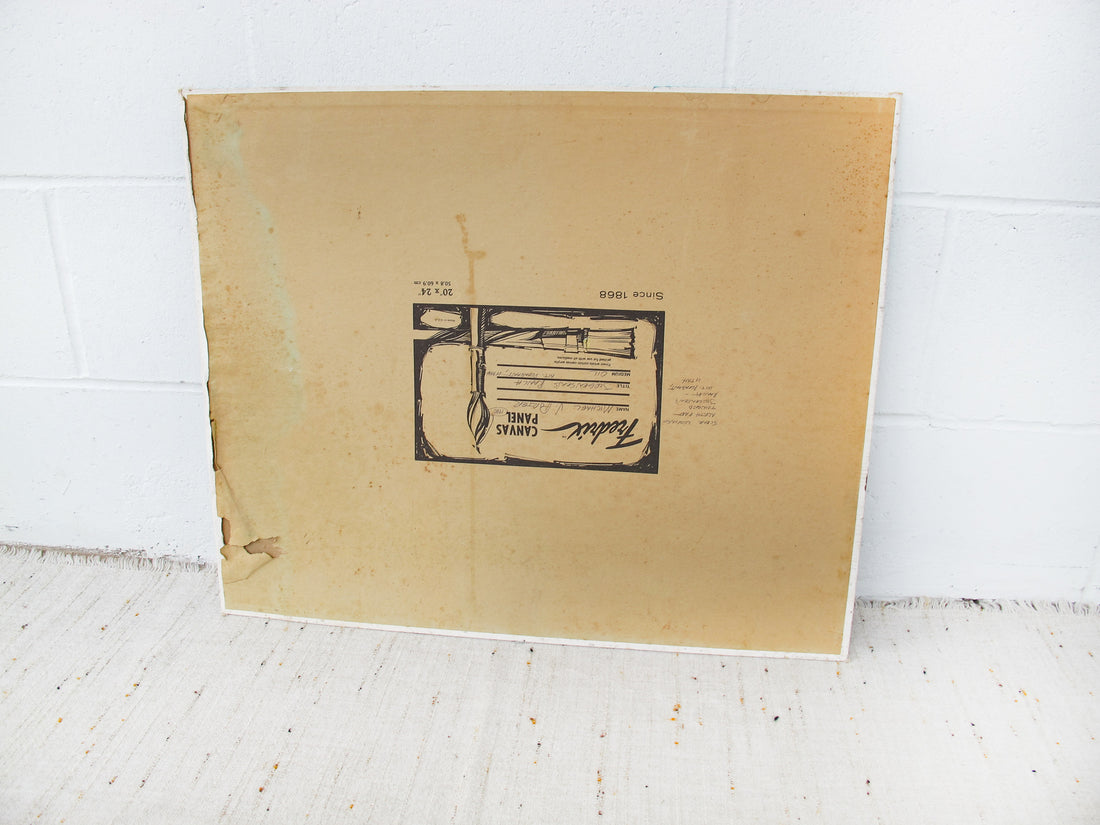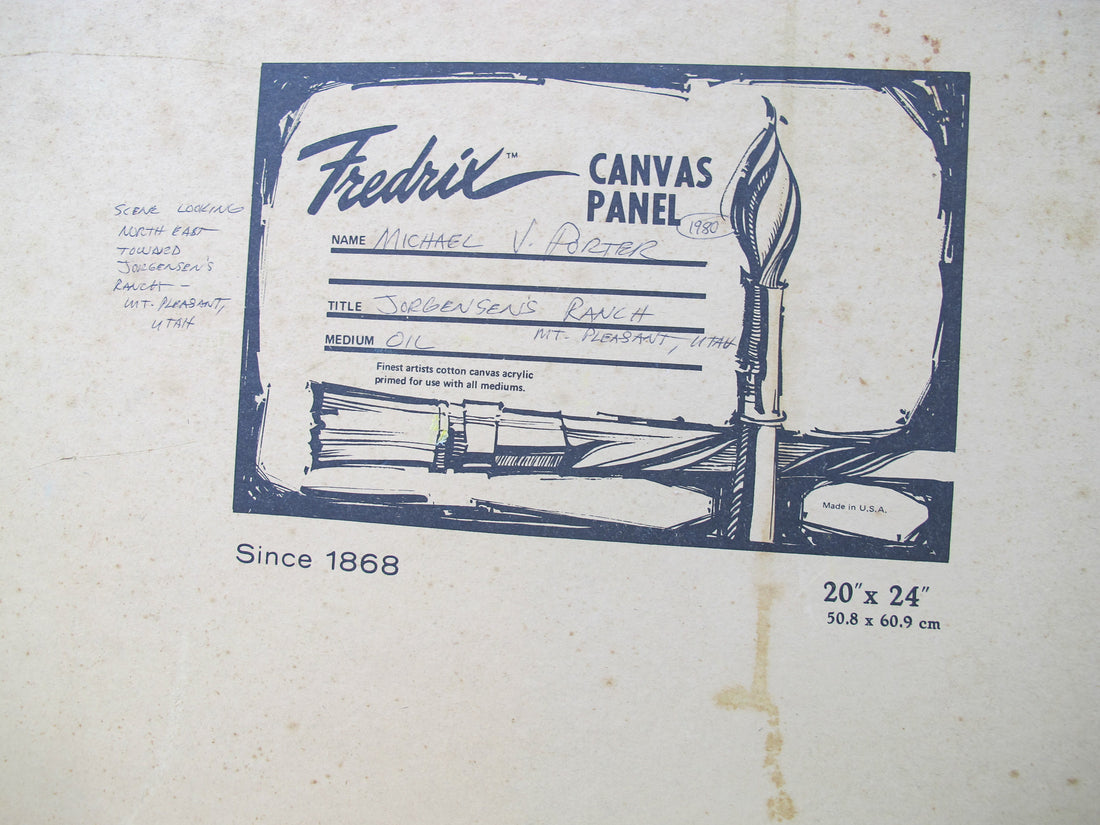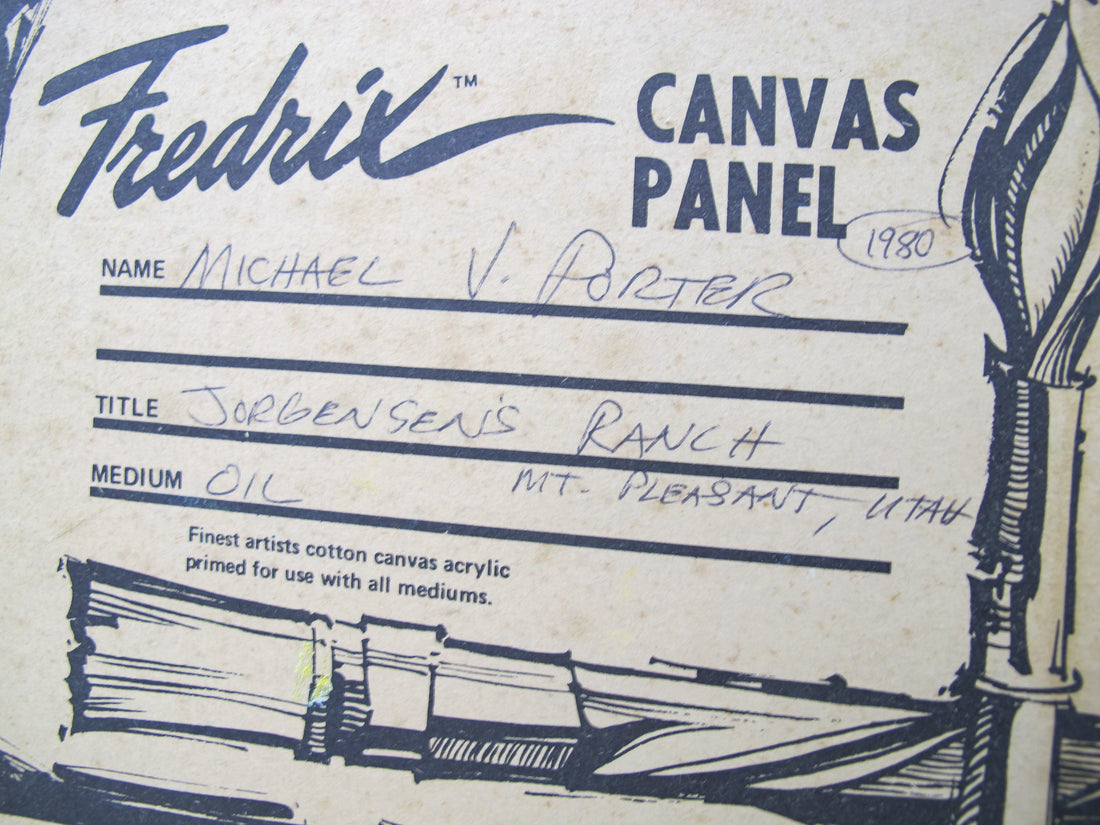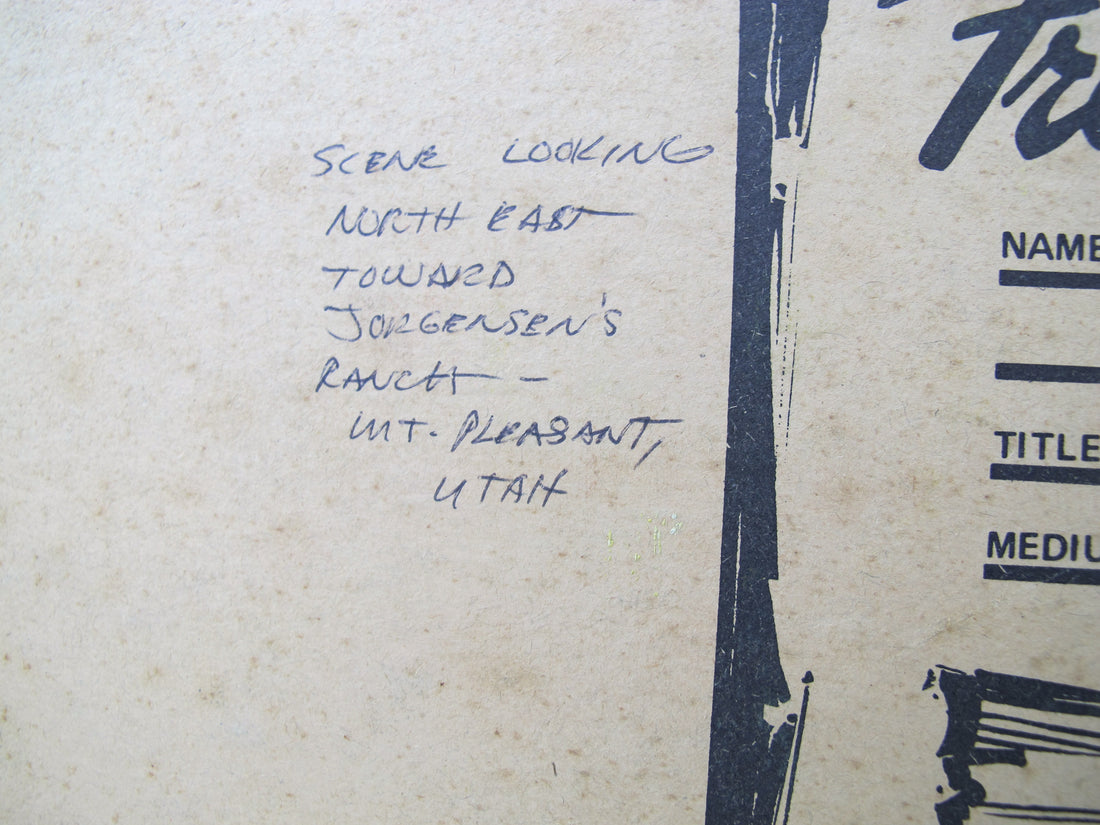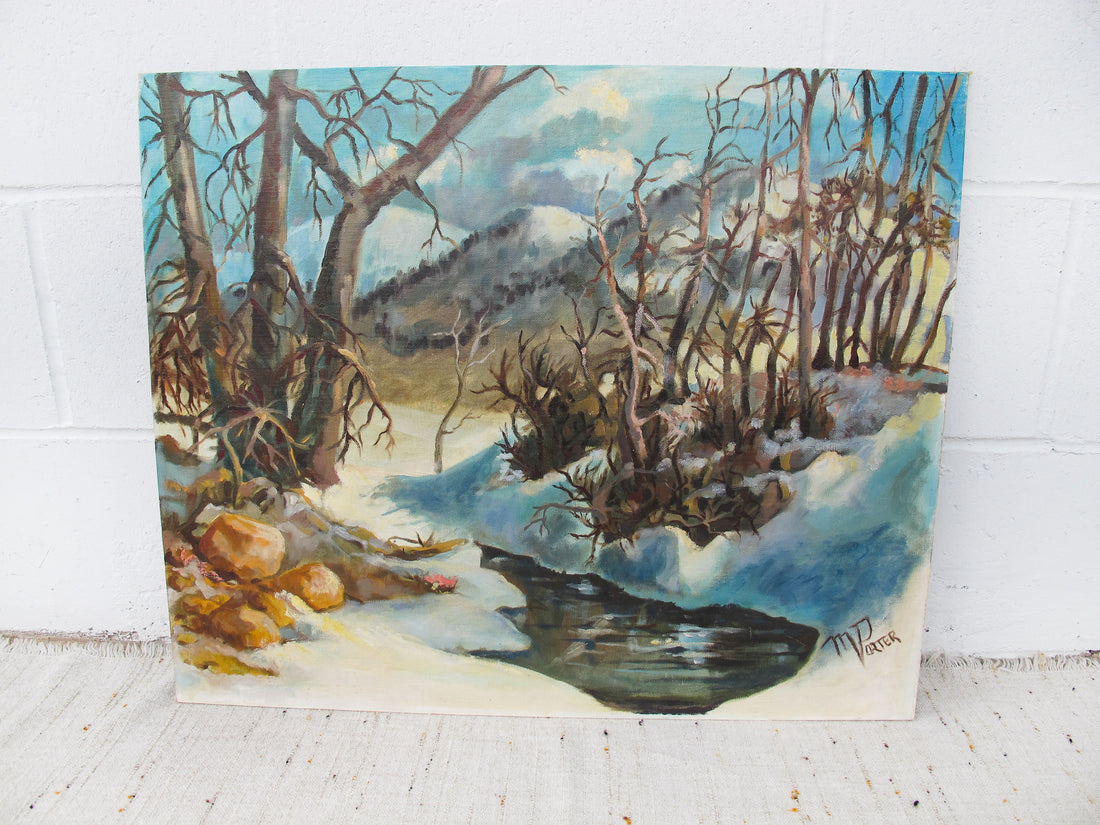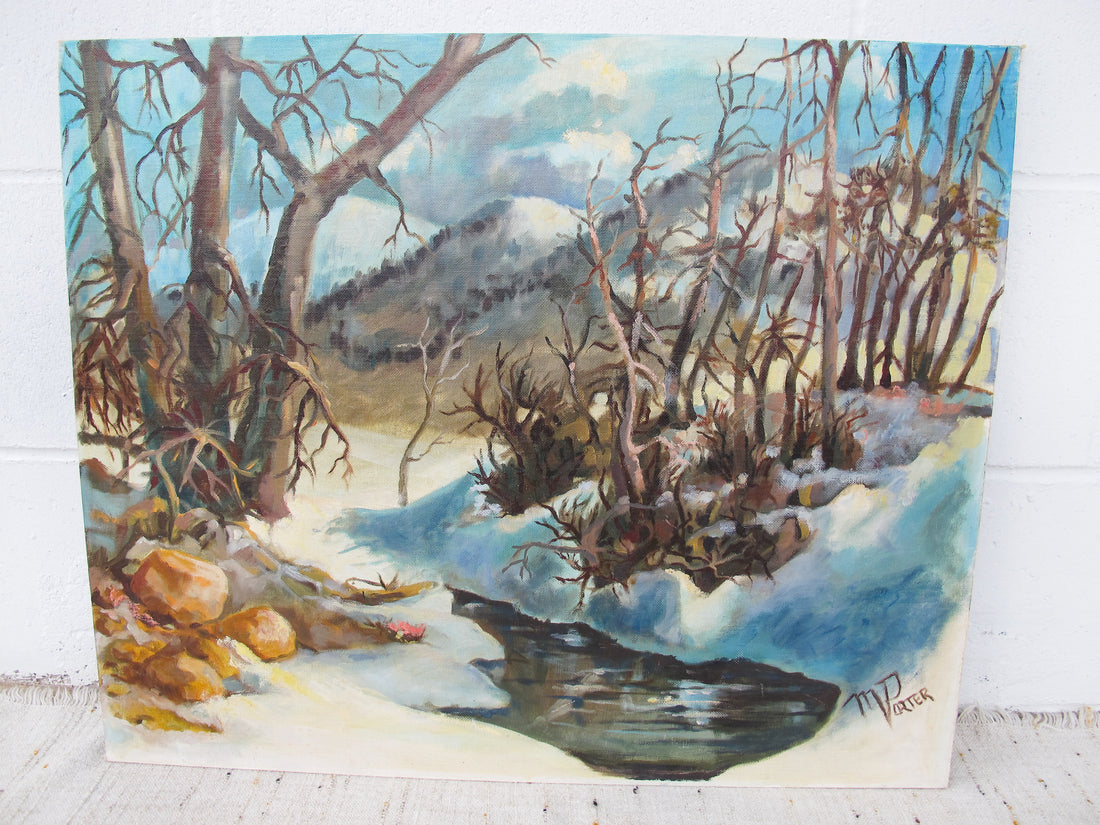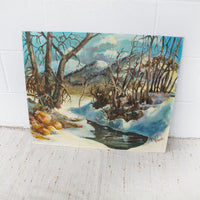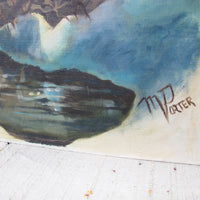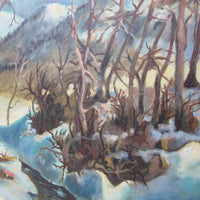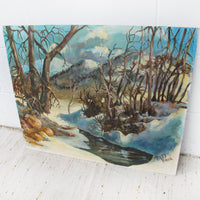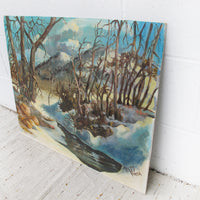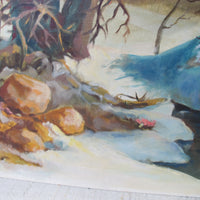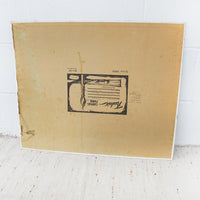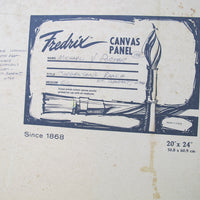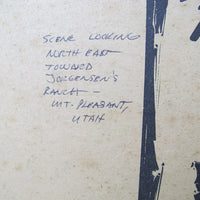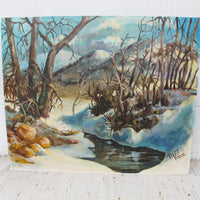 Large Frameless Canvas Board Jorgensen's Ranch Painting by Michael V Porter
Lovely frameless original canvas board painting. Painted on Jorgensen's Ranch by Michael V Porter back in 1980. 
We love the bright blue contrast amongst the twiggy trees and rolling hillside. This is an original landscape painting and has the artists notes on the back about when and where it was painted. Canvas board has a slight wave to it, but overall could be framed and straightened with no issues. 
This is the perfect piece to add with other items for a gallery wall or be a stand alone piece!
Measures - 24" L X 20" H