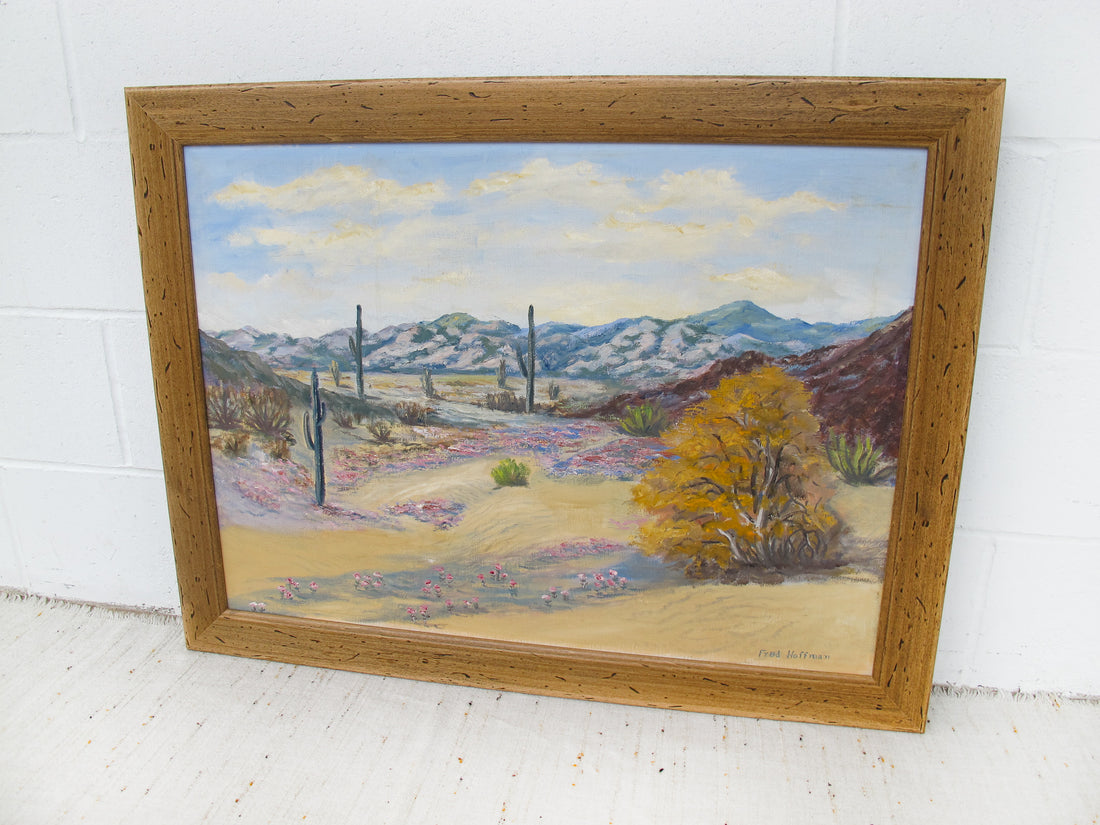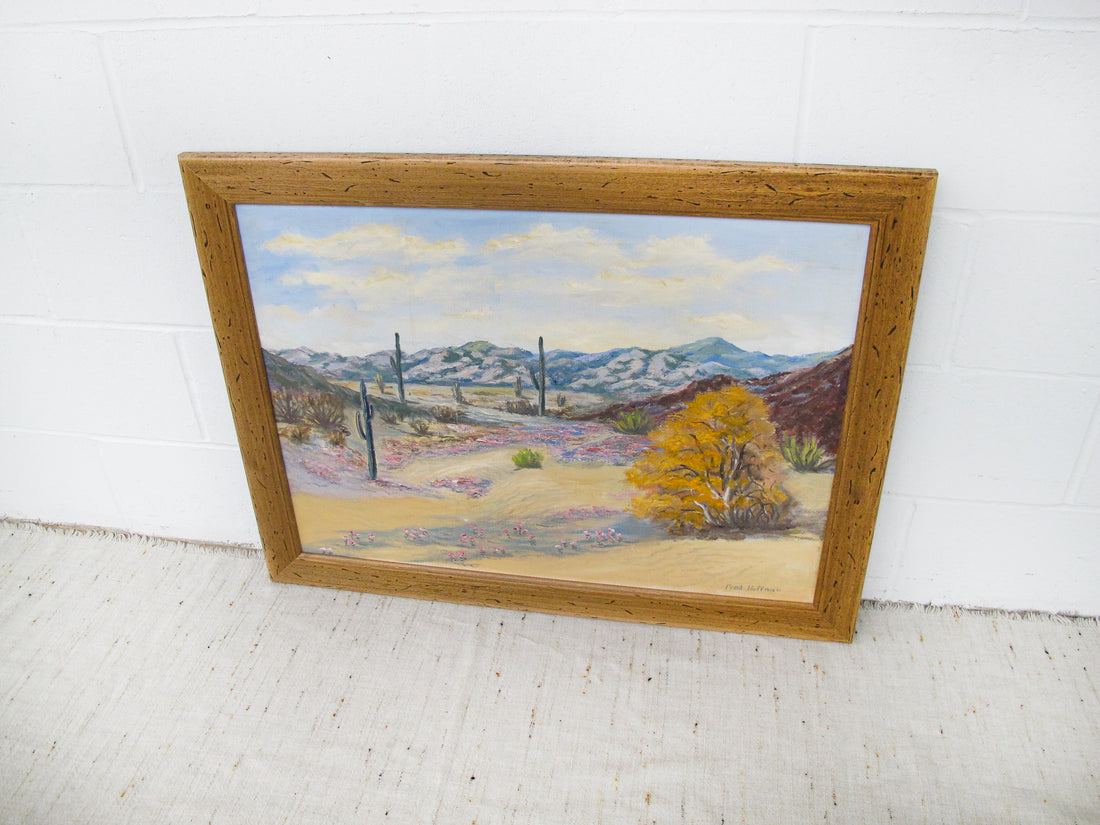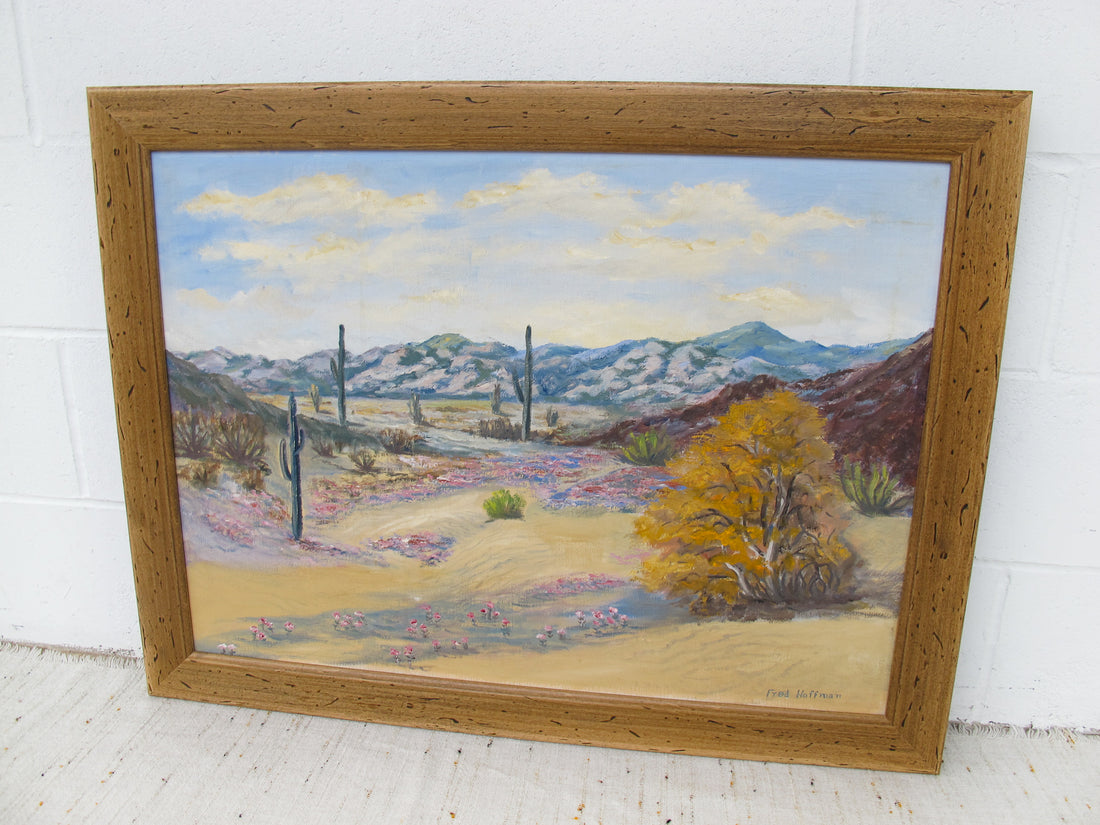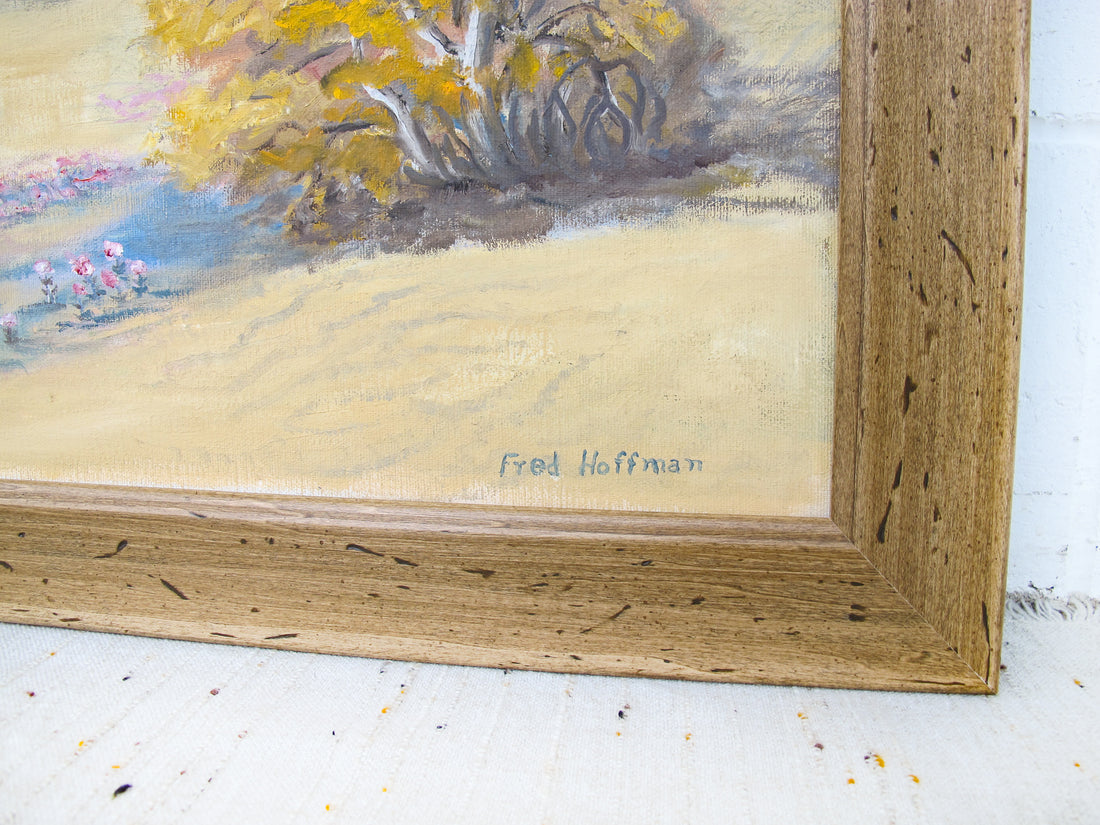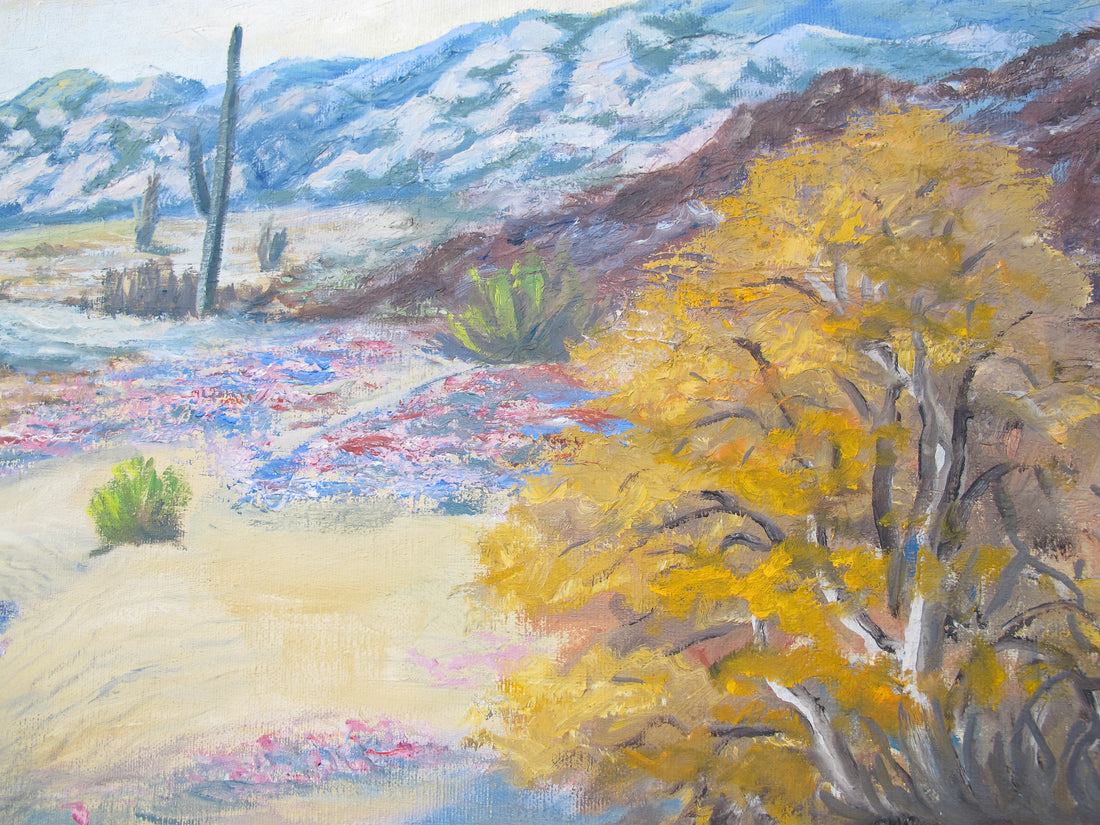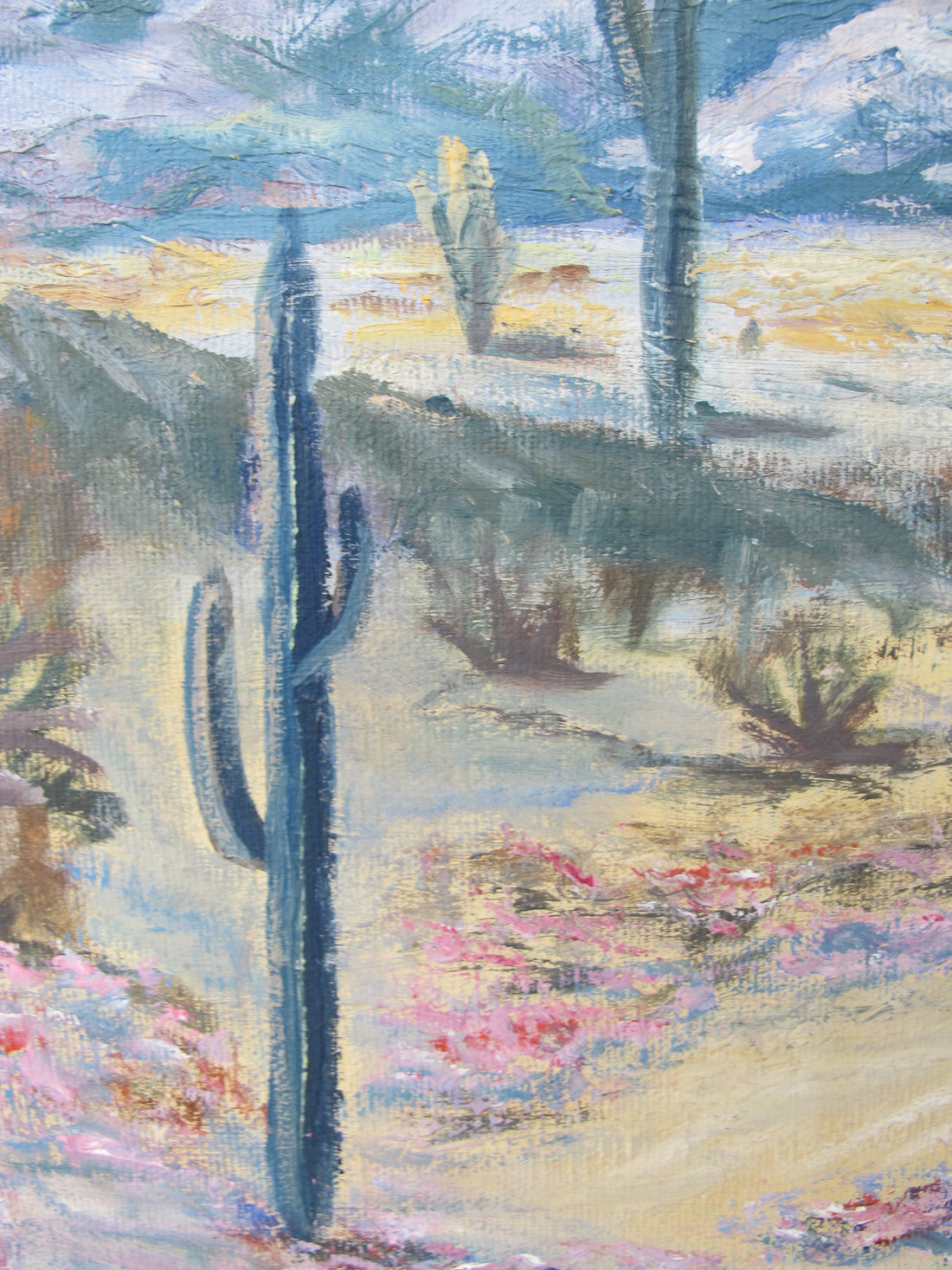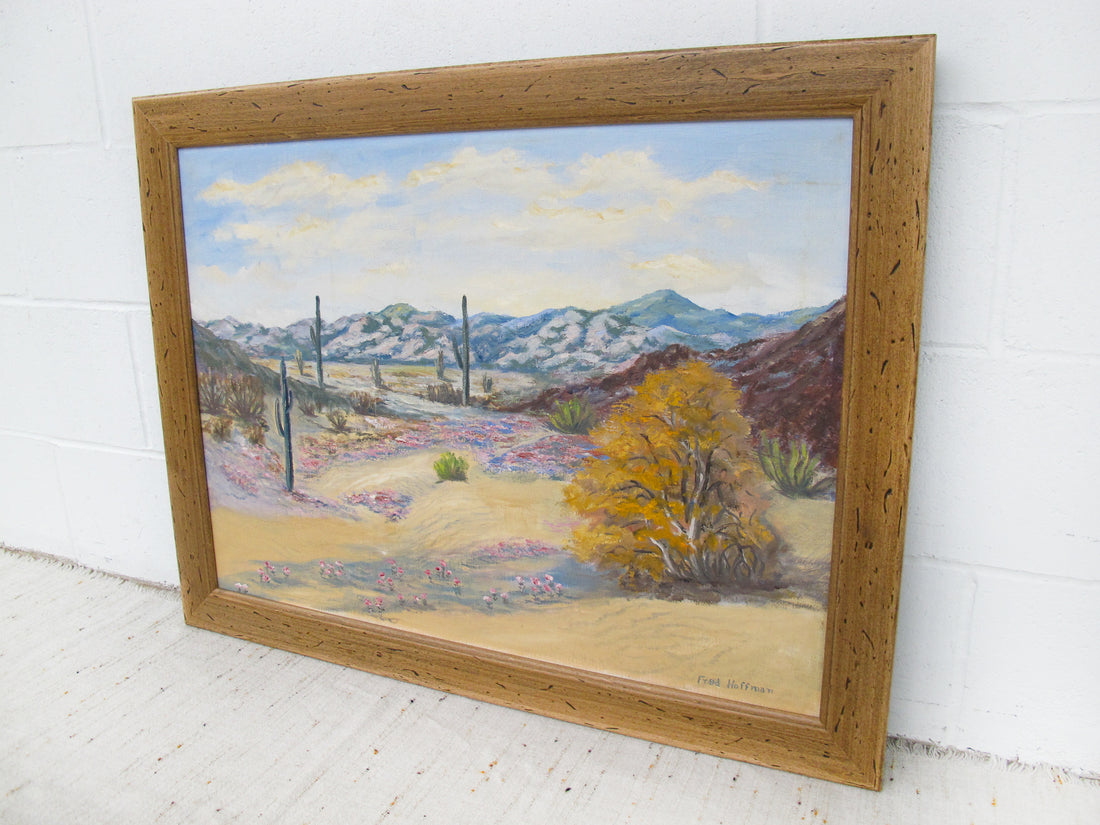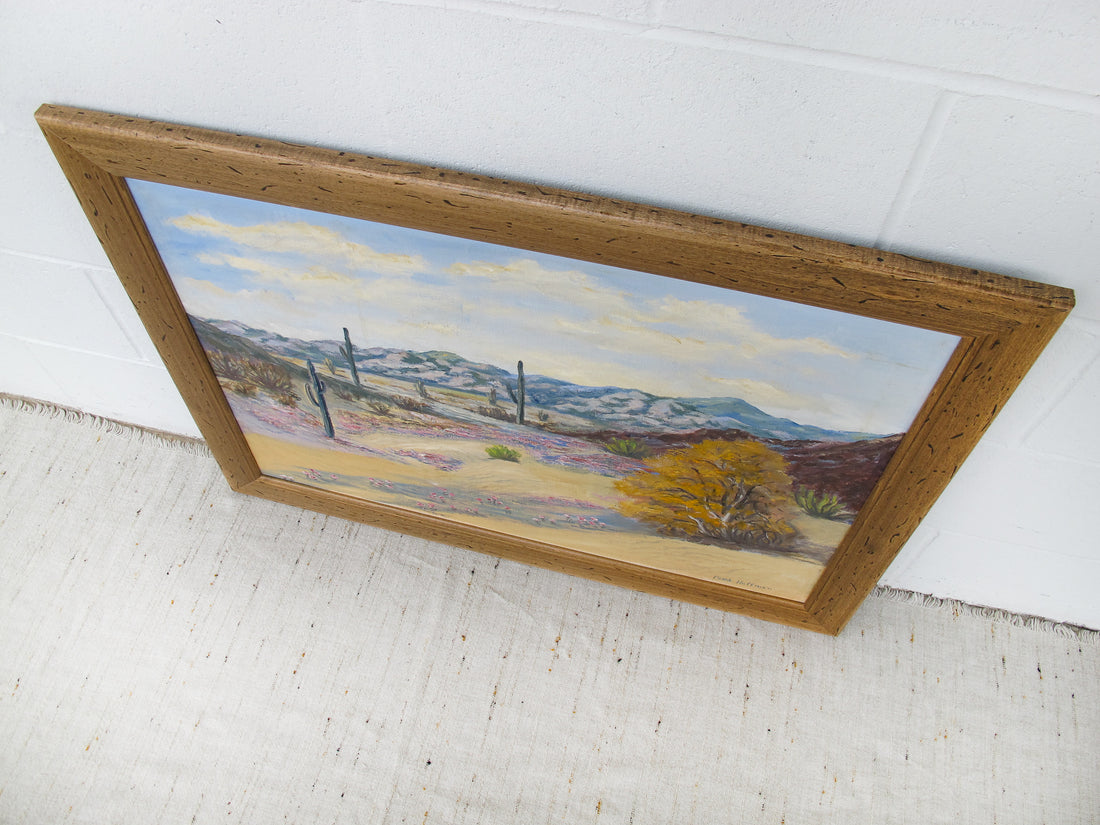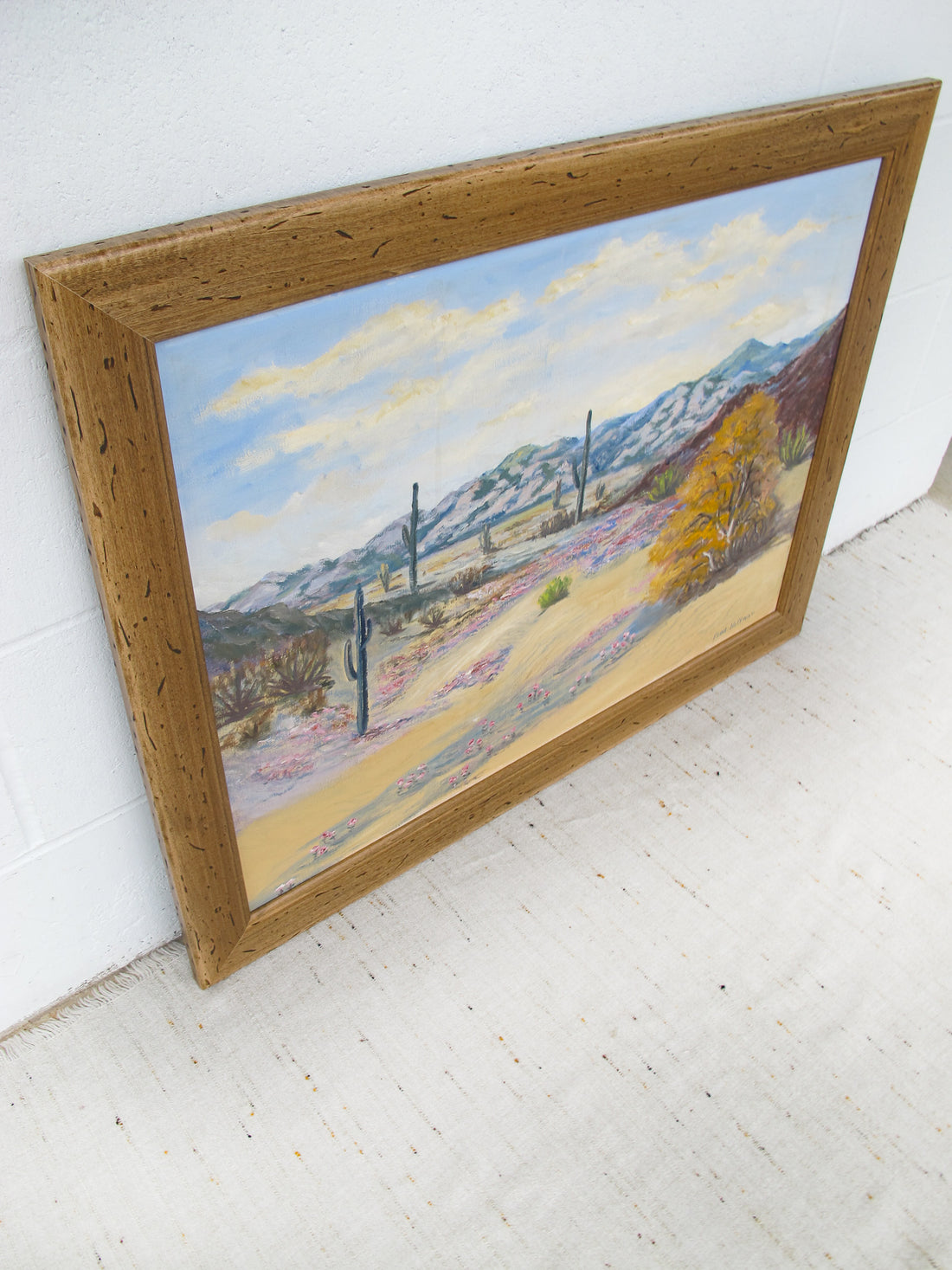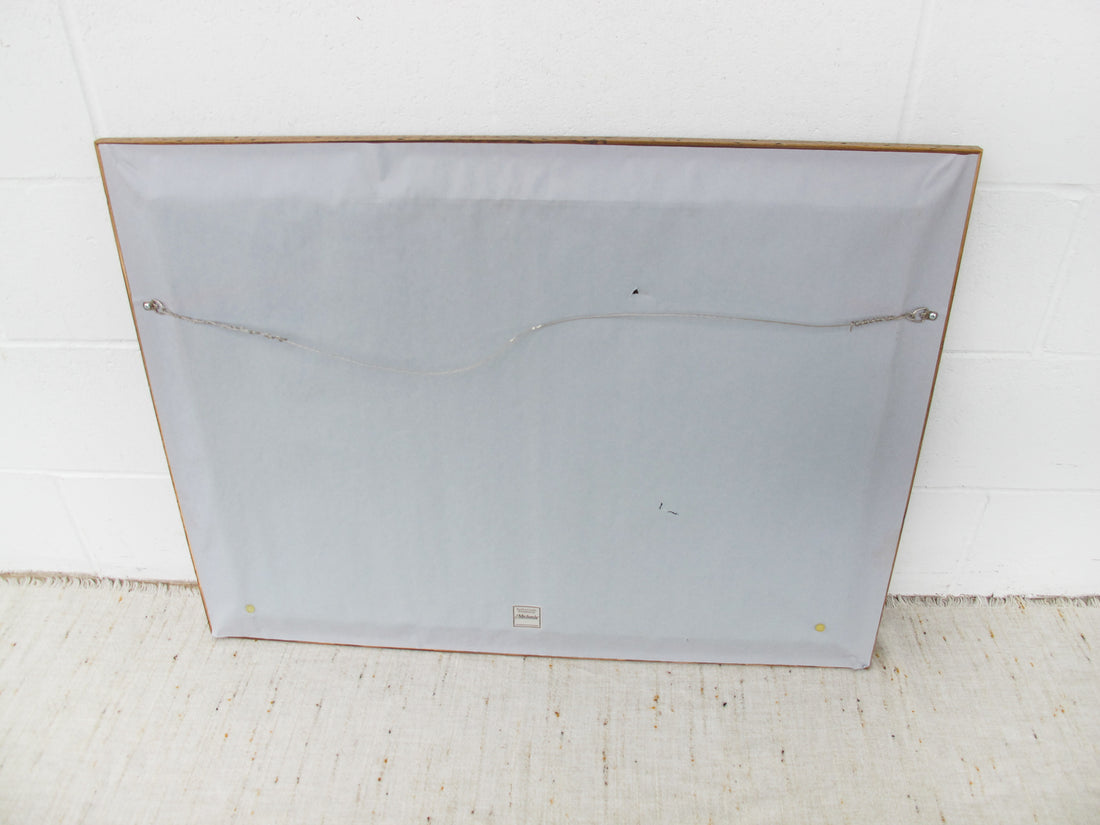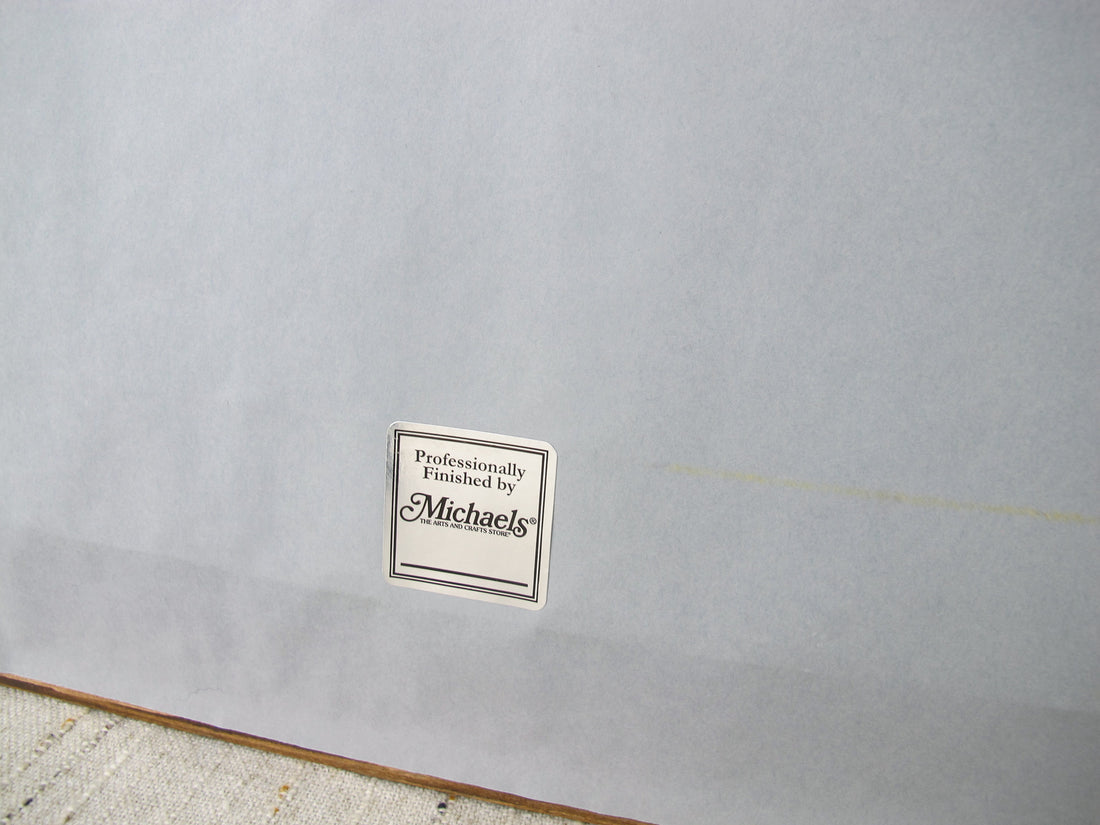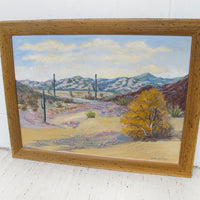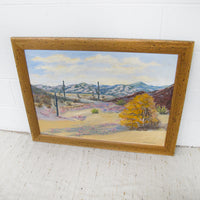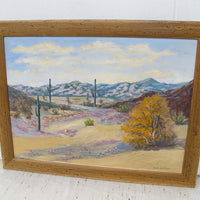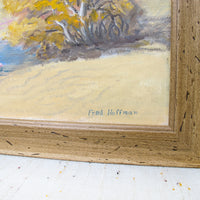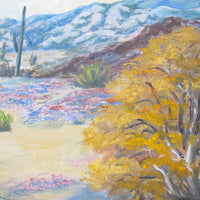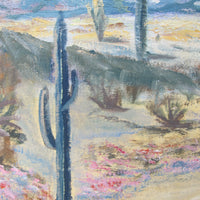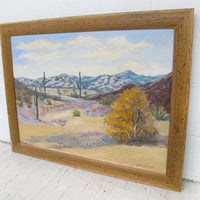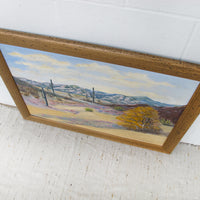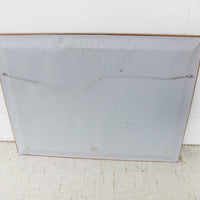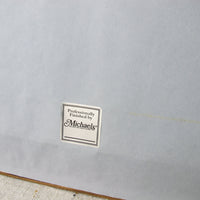 Large Desert Landscape Painting with Rustic Wood Frame
How stunning is this originally painted bright desertscape painting!? We love how big it is (perfect to be the center star on any wall!) We love the rustic simple frame that comes with it and the amazing use of colors and brush strokes. This is a gorgeous original and could also be paired with other smaller paintings on a gallery wall.
signed by Fred Hoffman and framed originally by Michaels probably back in the late 80's or 90's.
Measures - 34.5" L X 26.5" H X 1" D