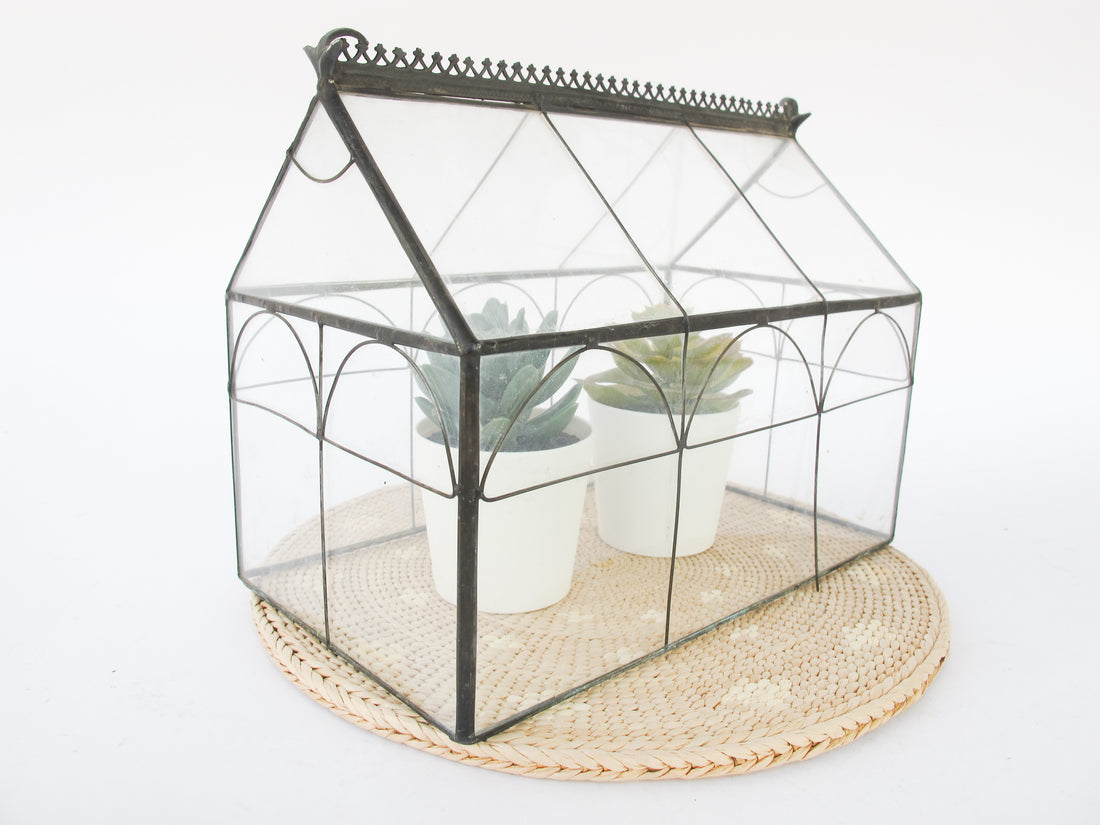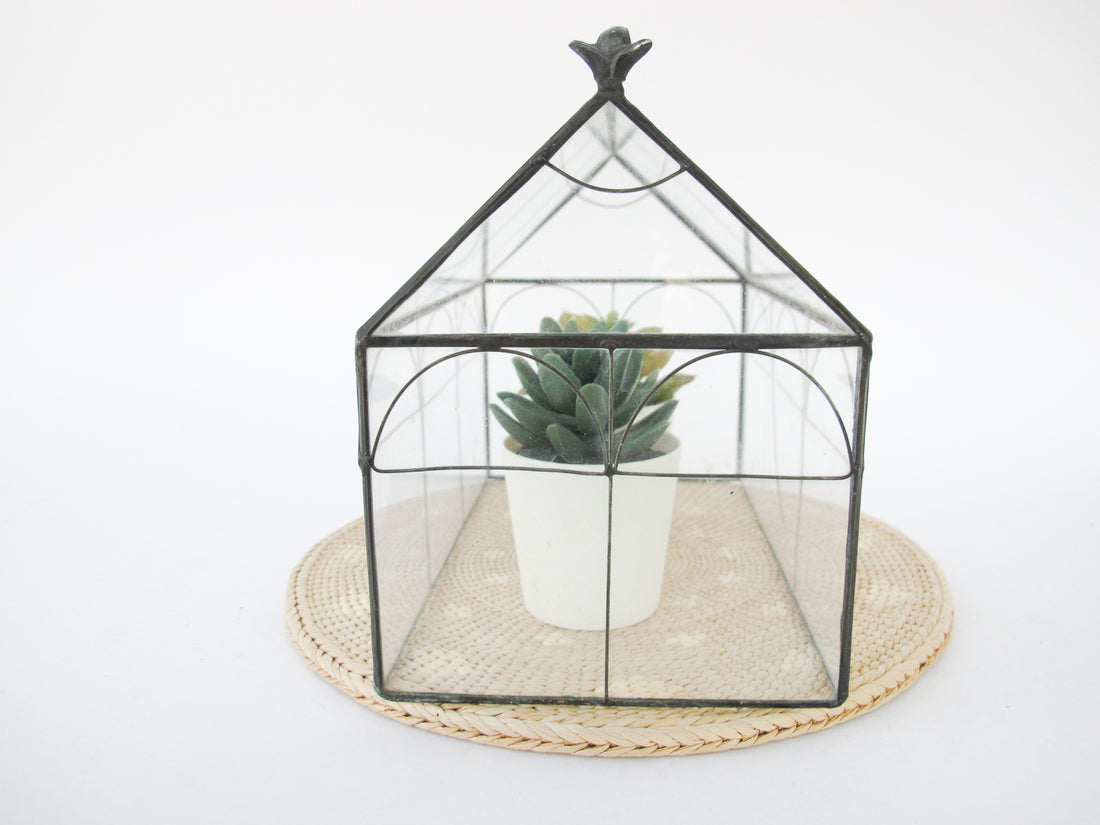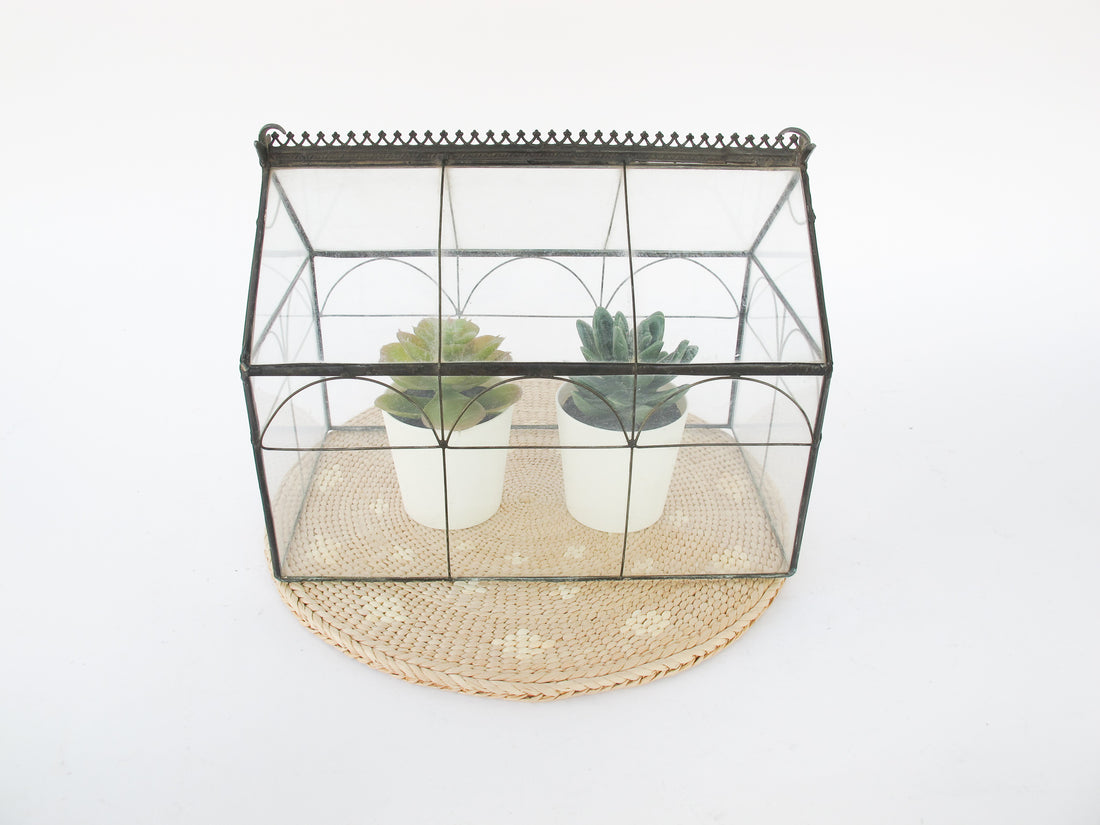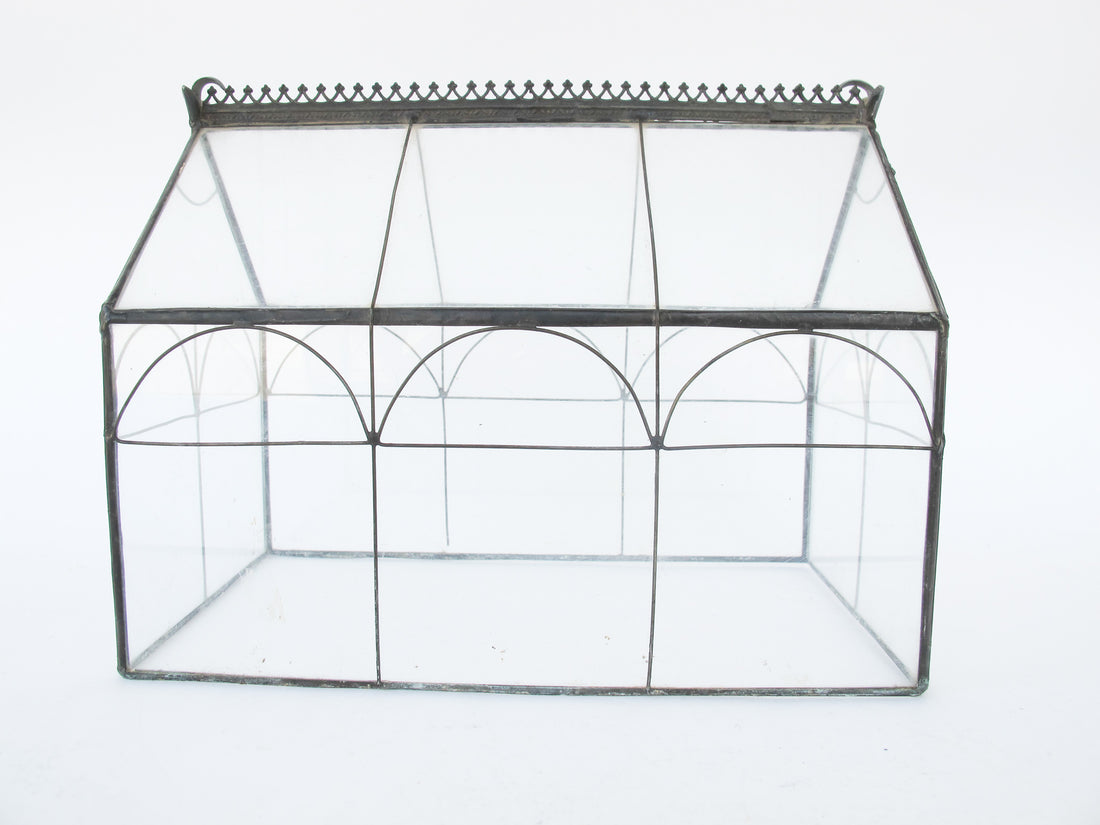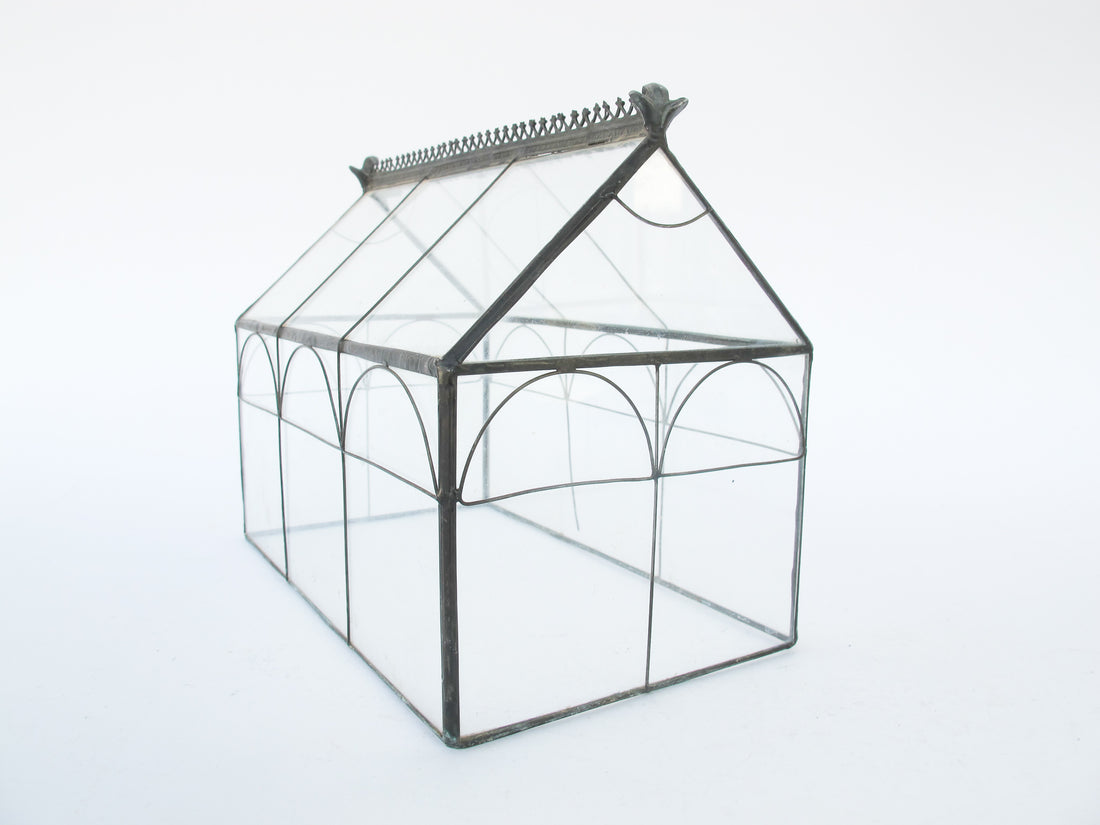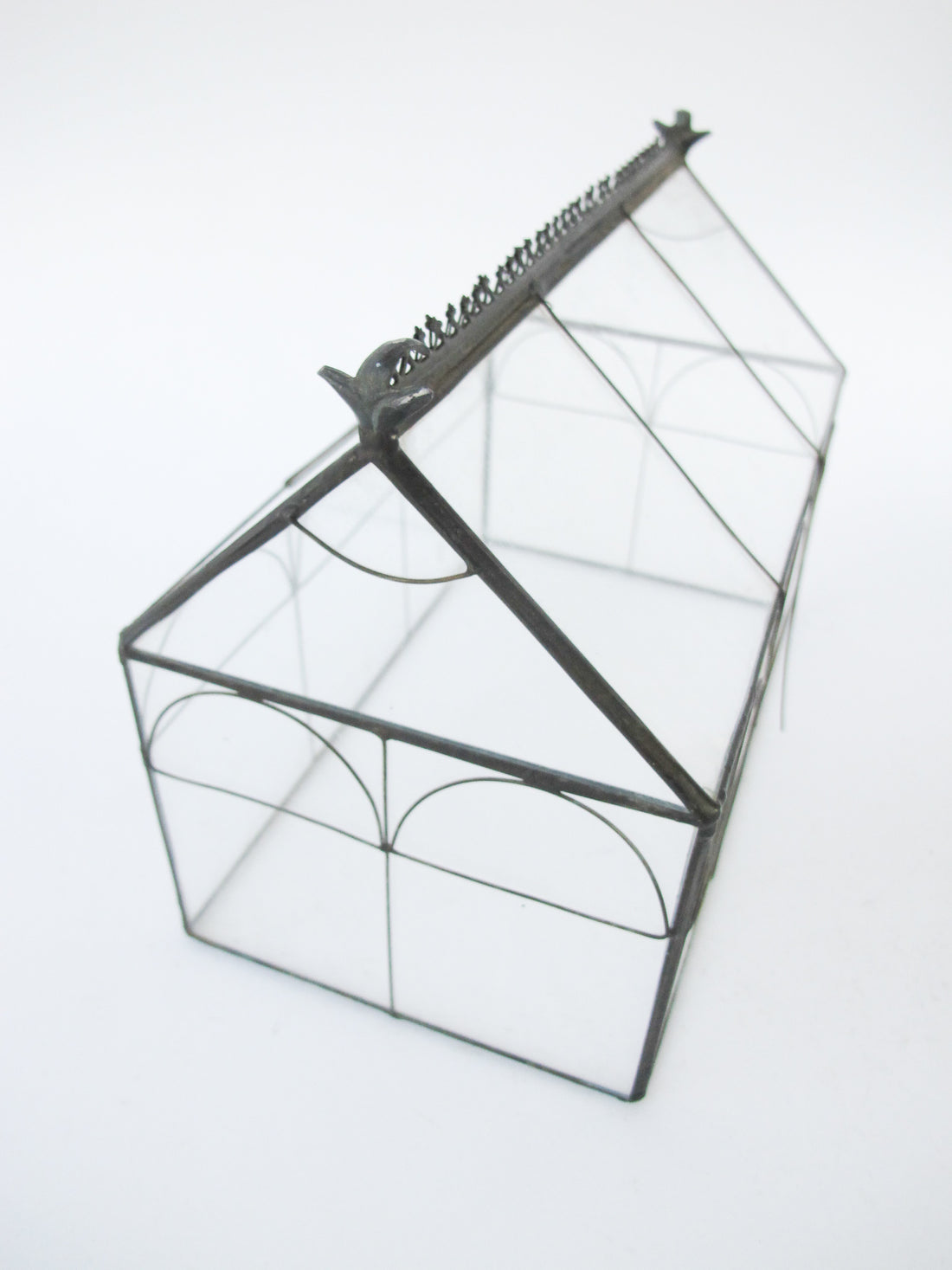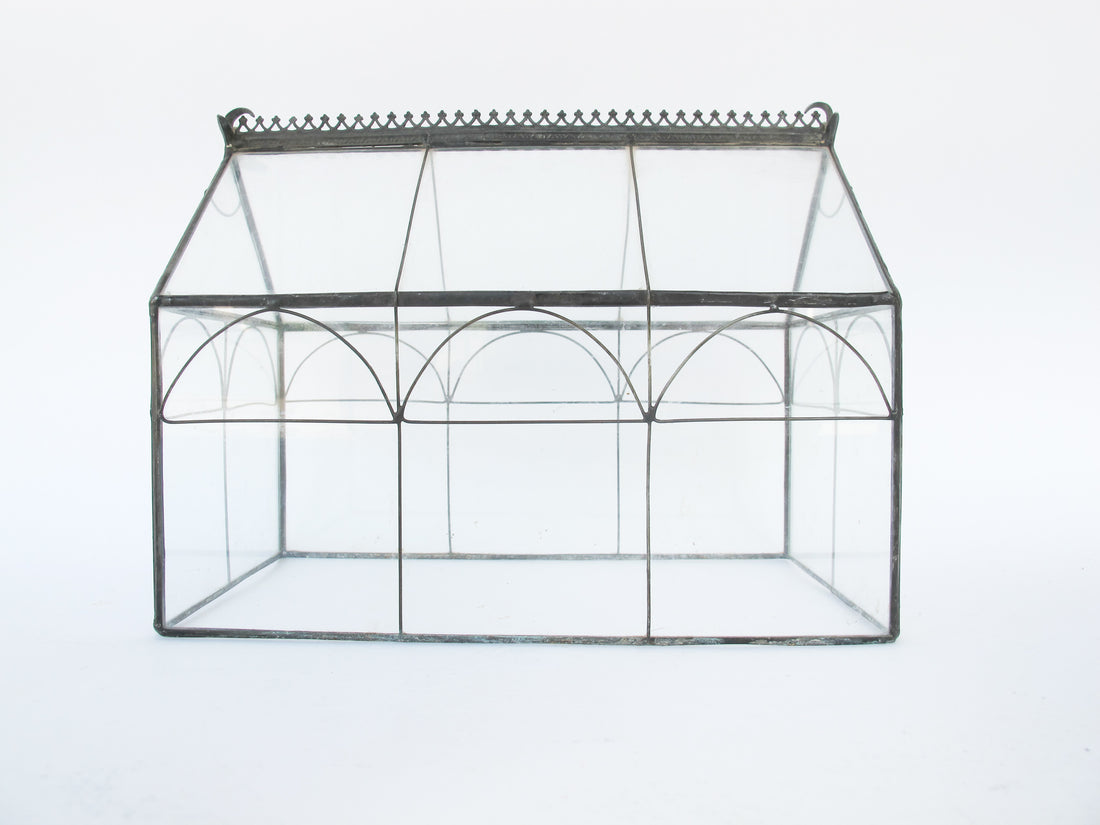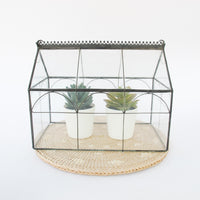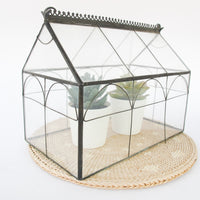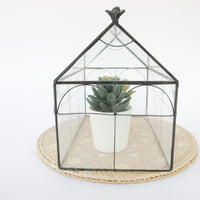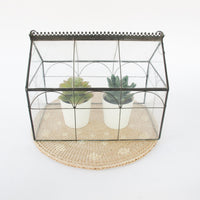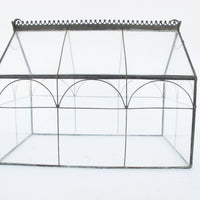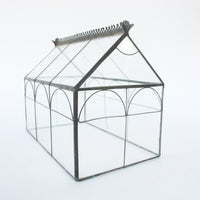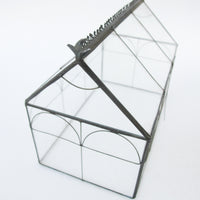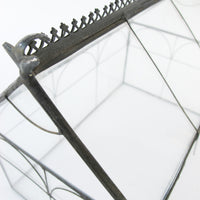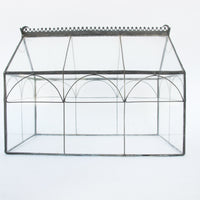 NEW - Glass Atrium Table Top Cover
Beautiful second hand table top glass atrium cover. Has a unique glass design between metal holds. The top is a textured metal with a fun design. Perfect for a small at home succulent garden or small potted plants in your kitchen etc. Could also be used as a small display in your home or commercial space. 
The glass is all in good shape with no cracks or chips. This piece will be wrapped with multiple layers and foam padding on all sides. All of our shipments also include full insurance. 
Measures - 9" L X 5.25" W X 7.25" H