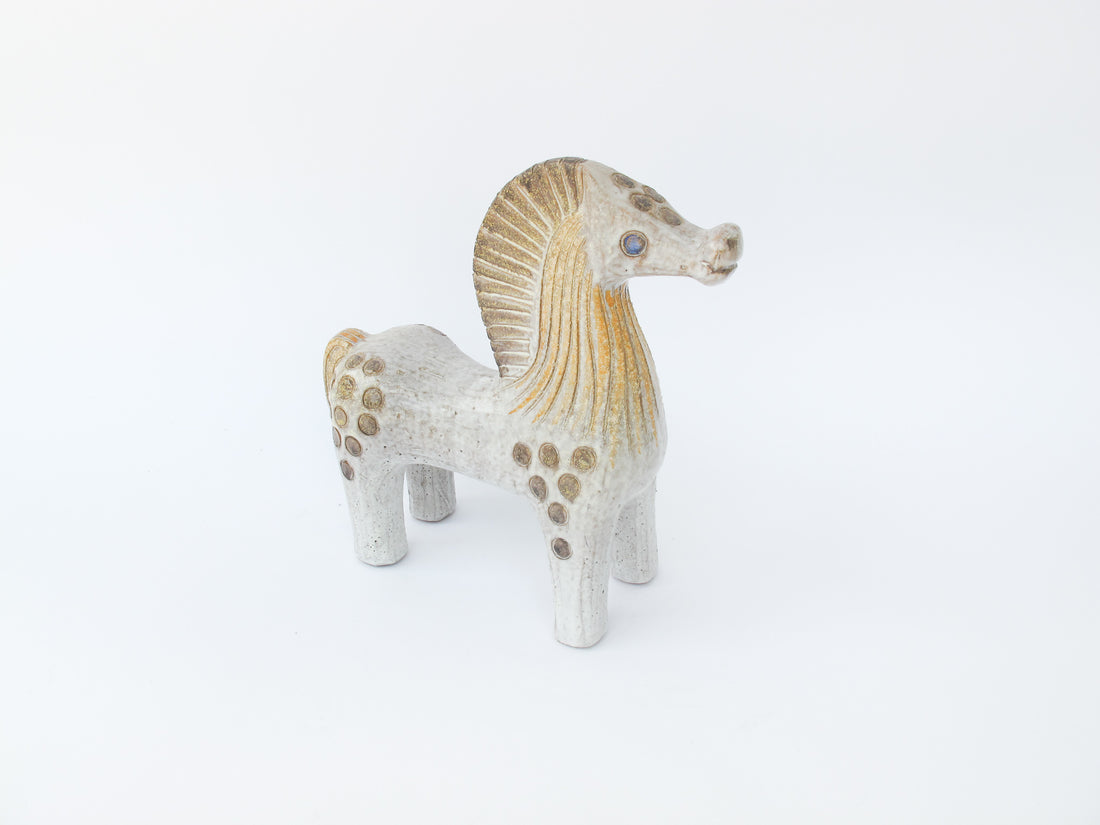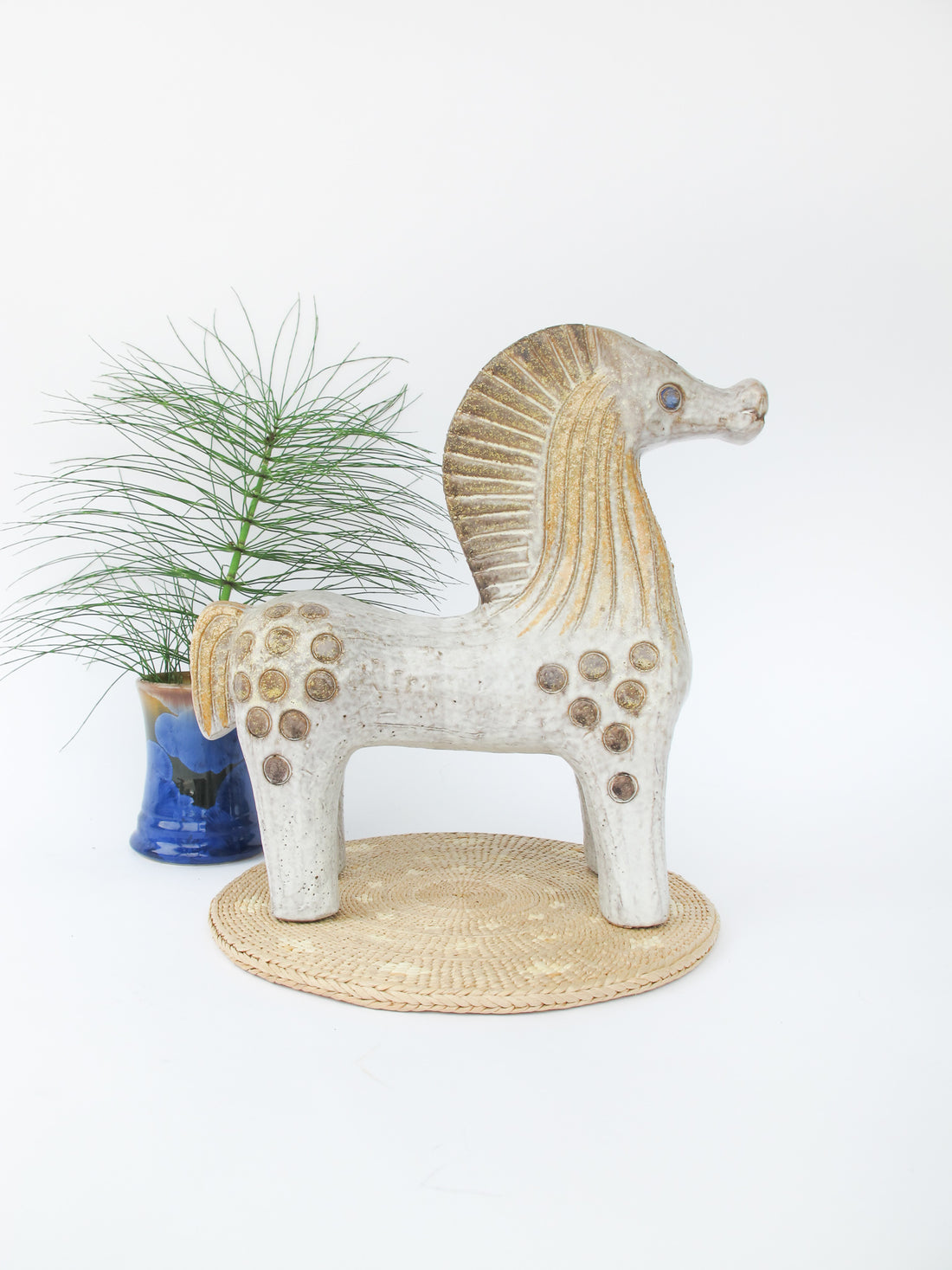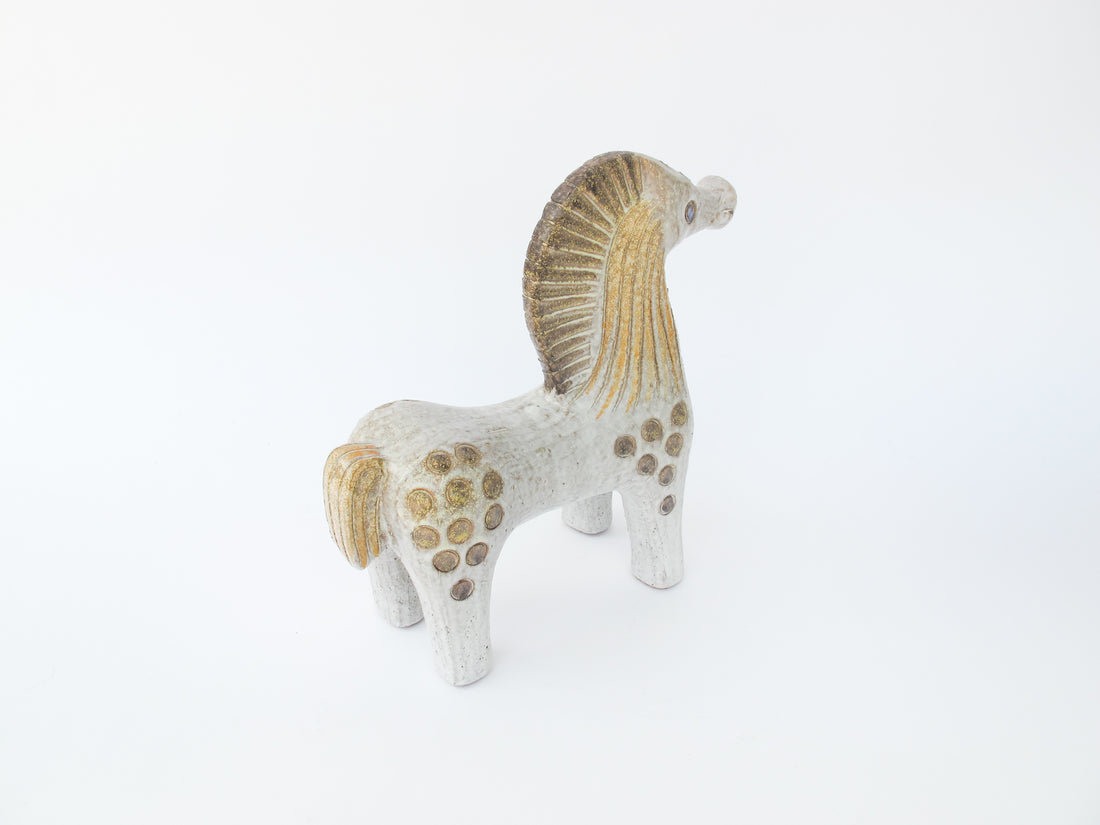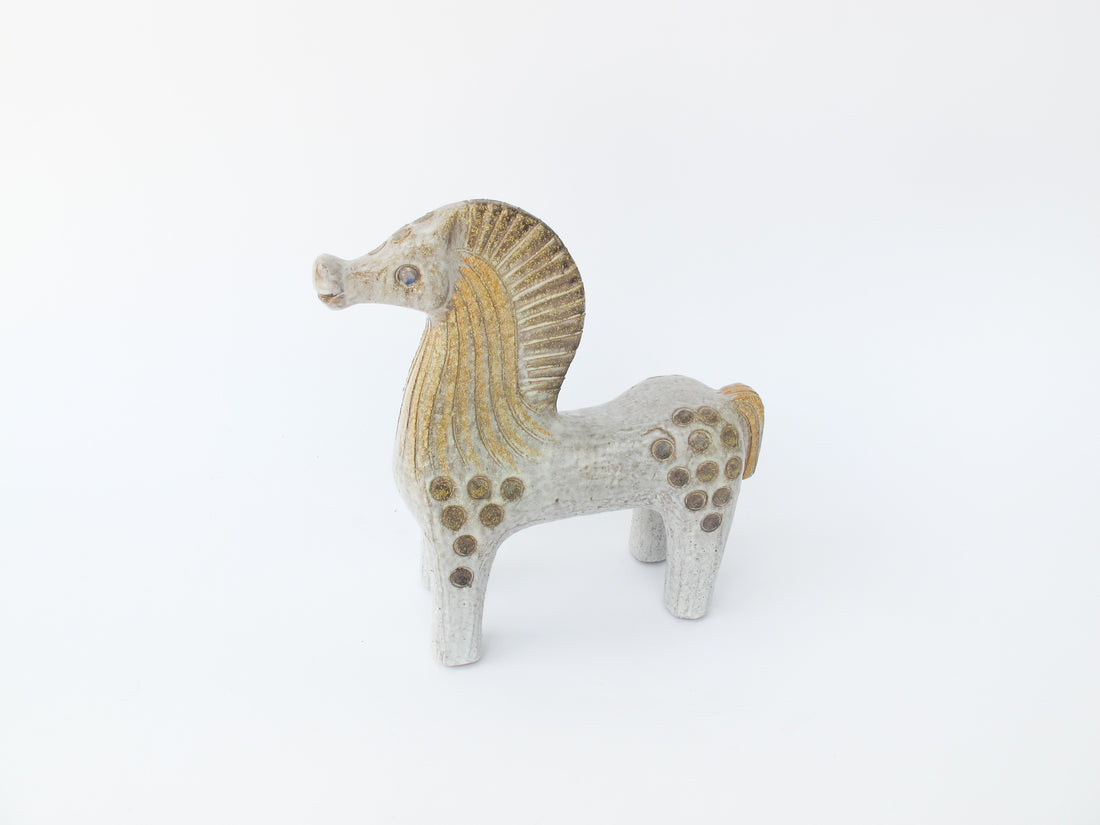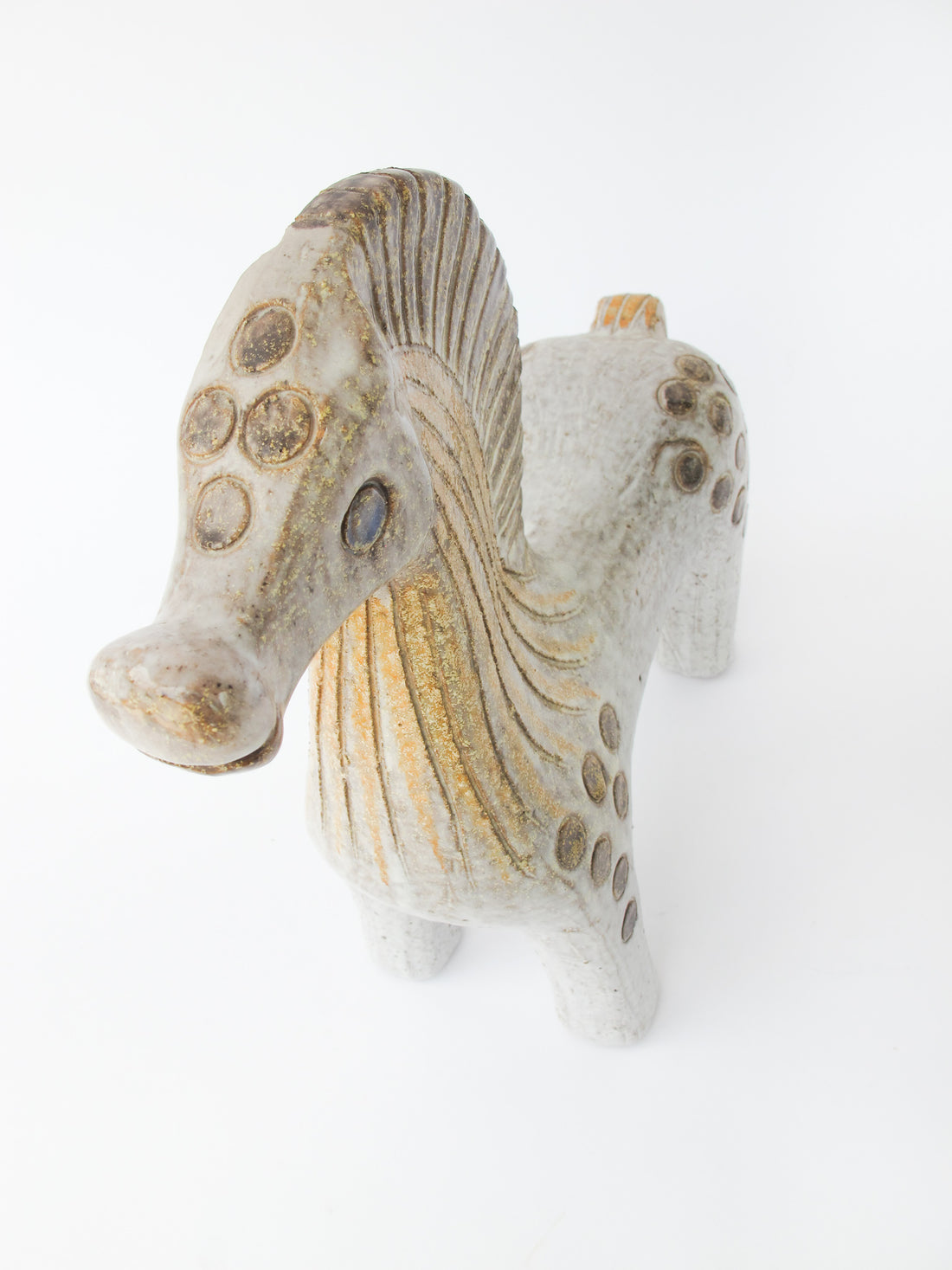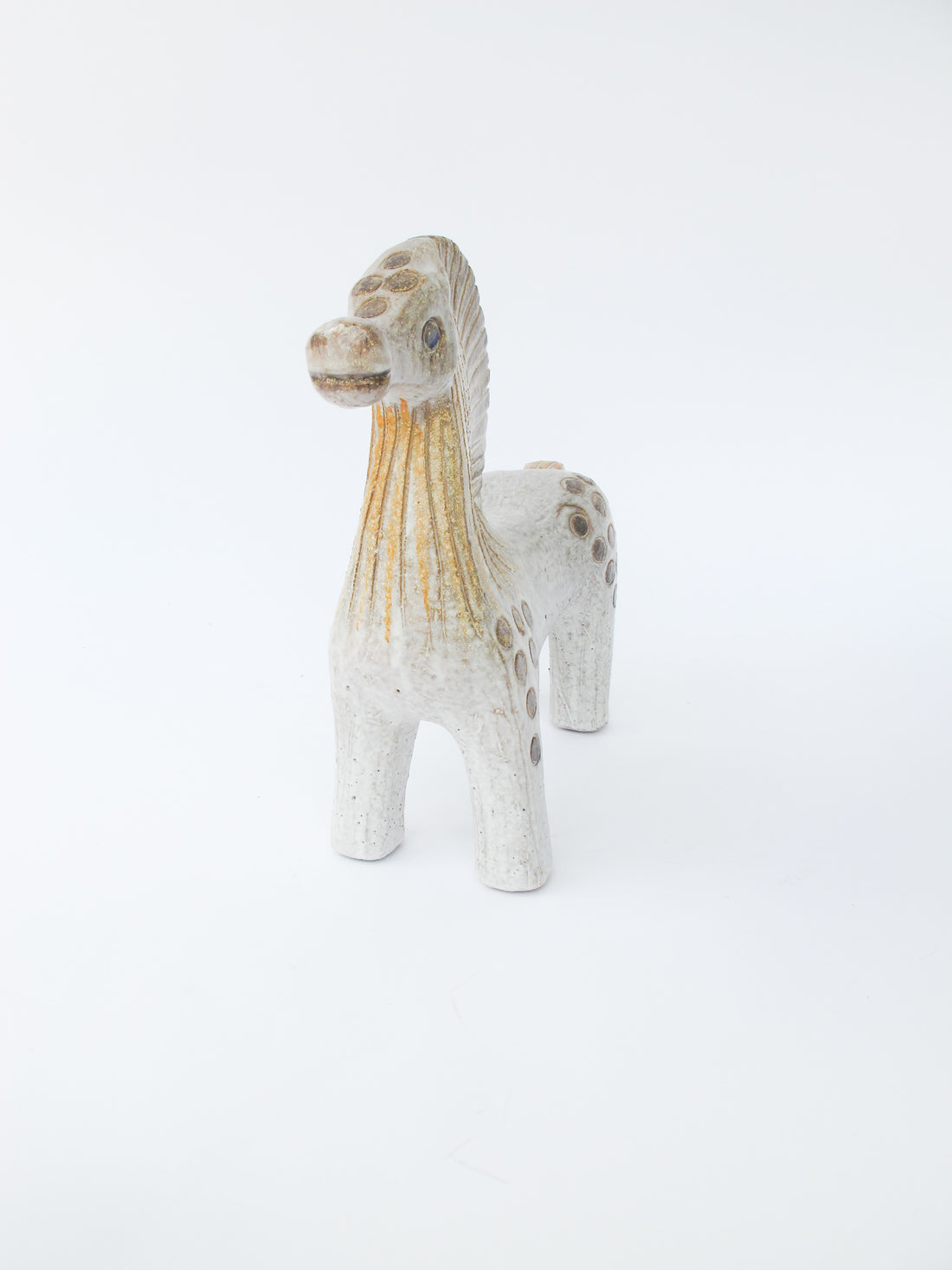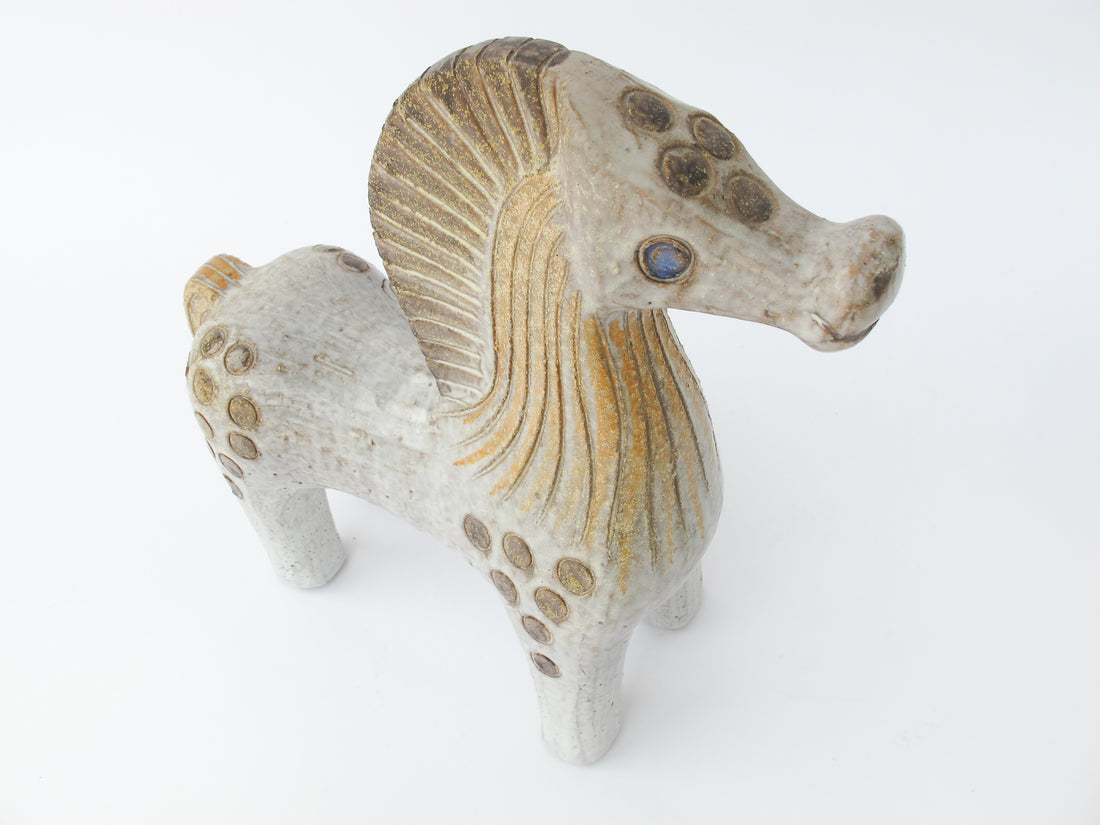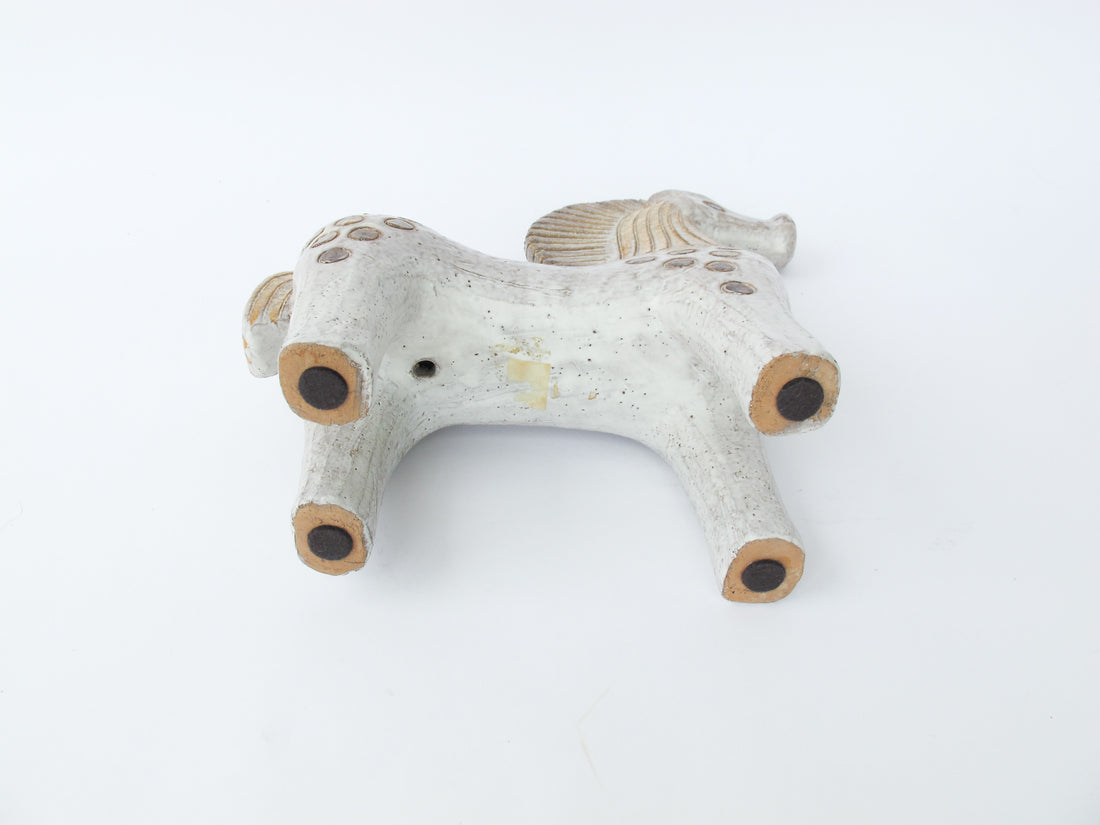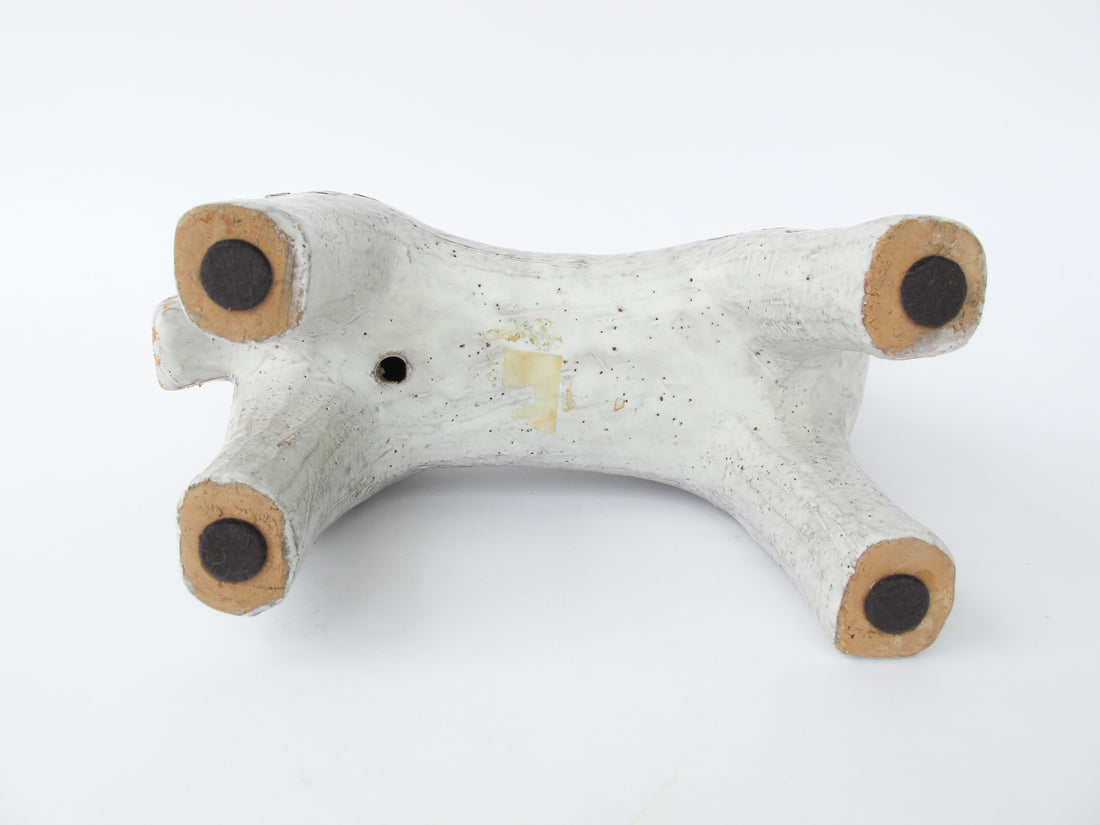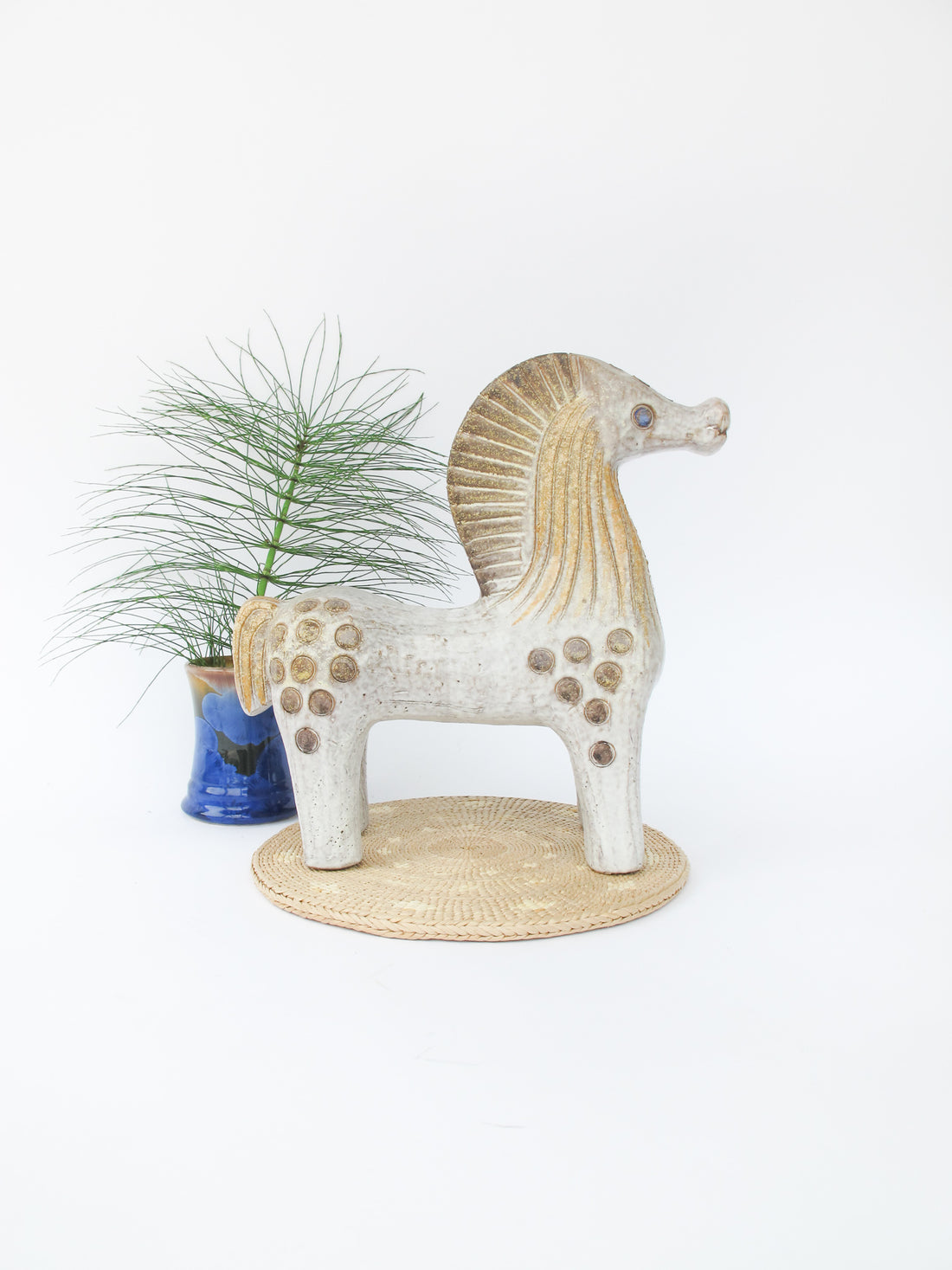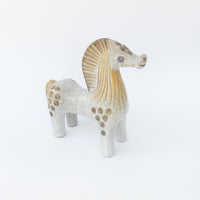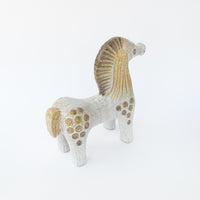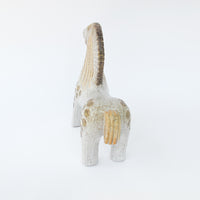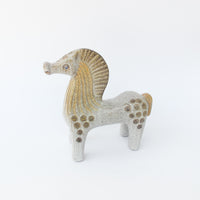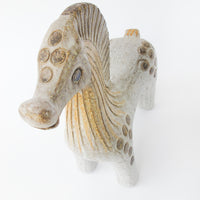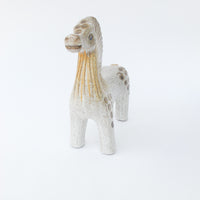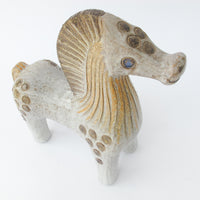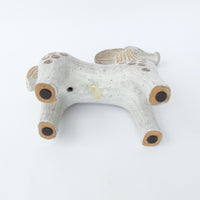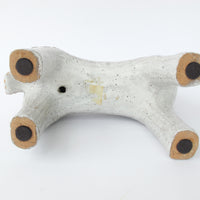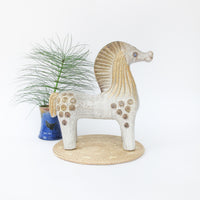 Bitossi Style Vintage Ceramic Craft Pottery Horse
We are absolutely obsessed with this very heavy solid ceramic craft pottery style horse. It is reminiscent of a Bitossi style horse or Italian Craft pottery, and/or has a more Northern European from Sweden etc.  Upon doing some research we do believe this is a rarer designer piece. 
No chips or cracks on this absolutely stunning piece. Would be well packaged for shipping with full insurance.
Measures - 11" L X 4" W 11.5" H