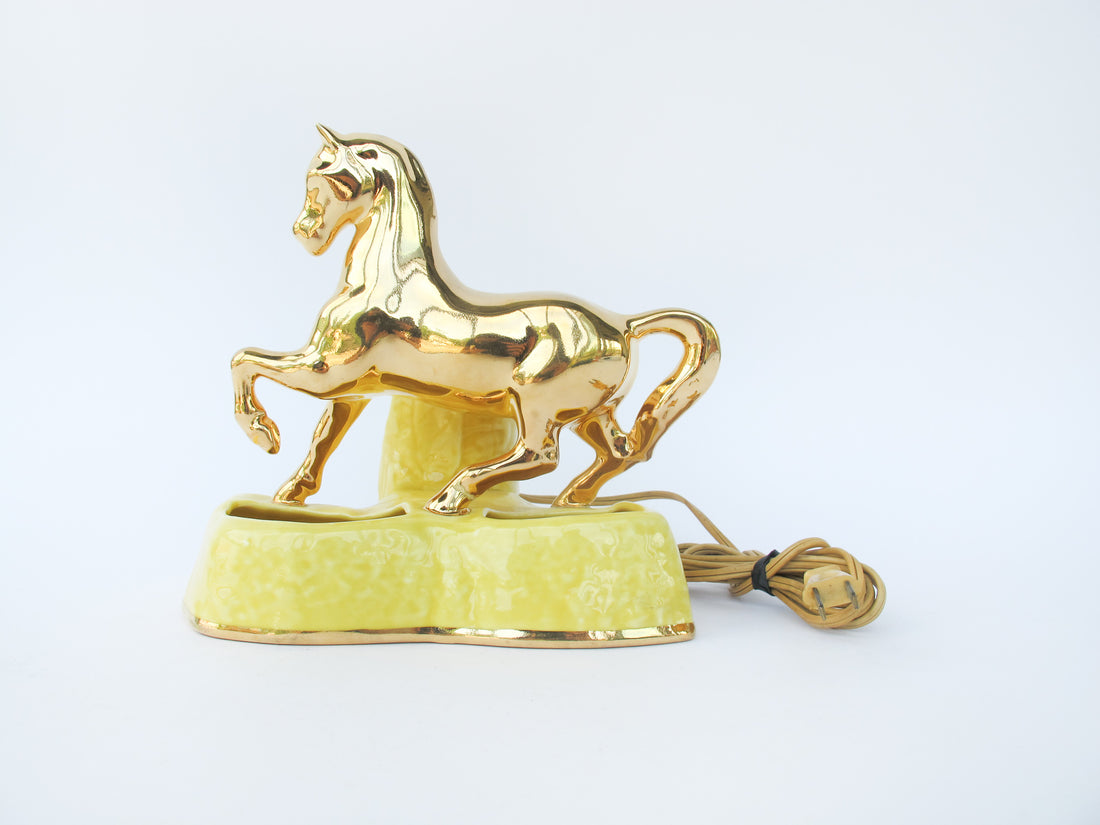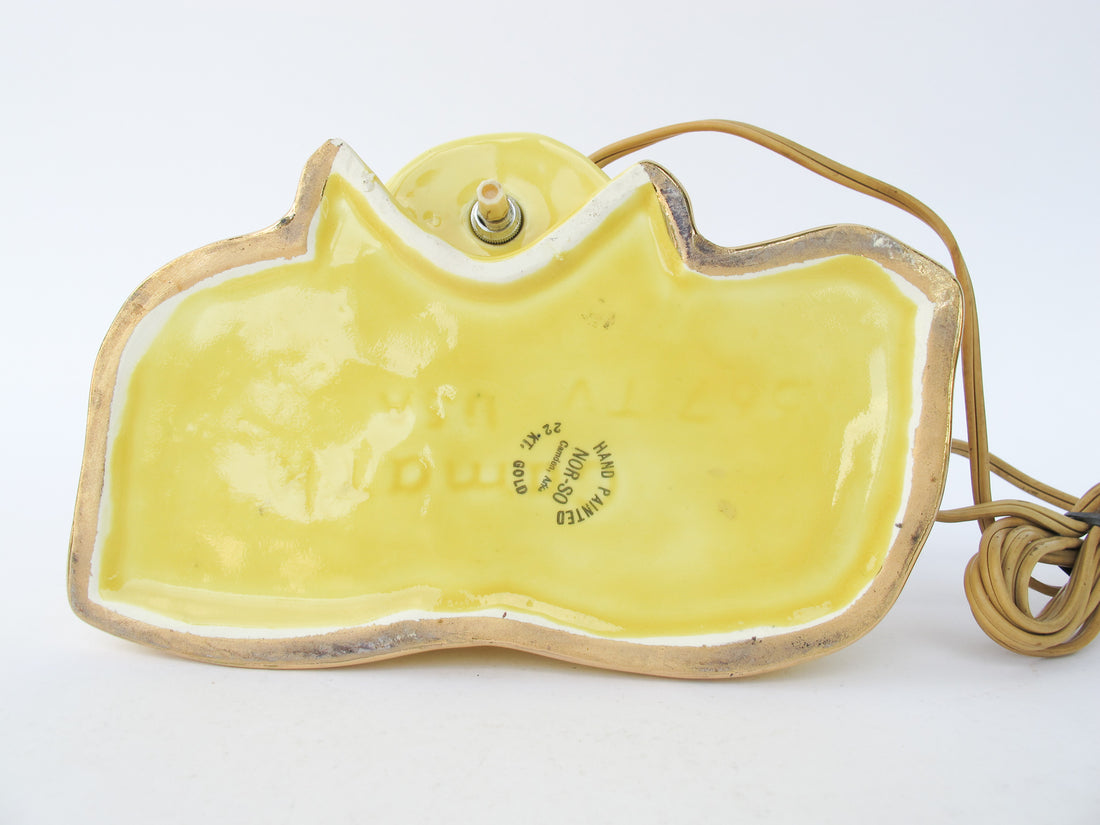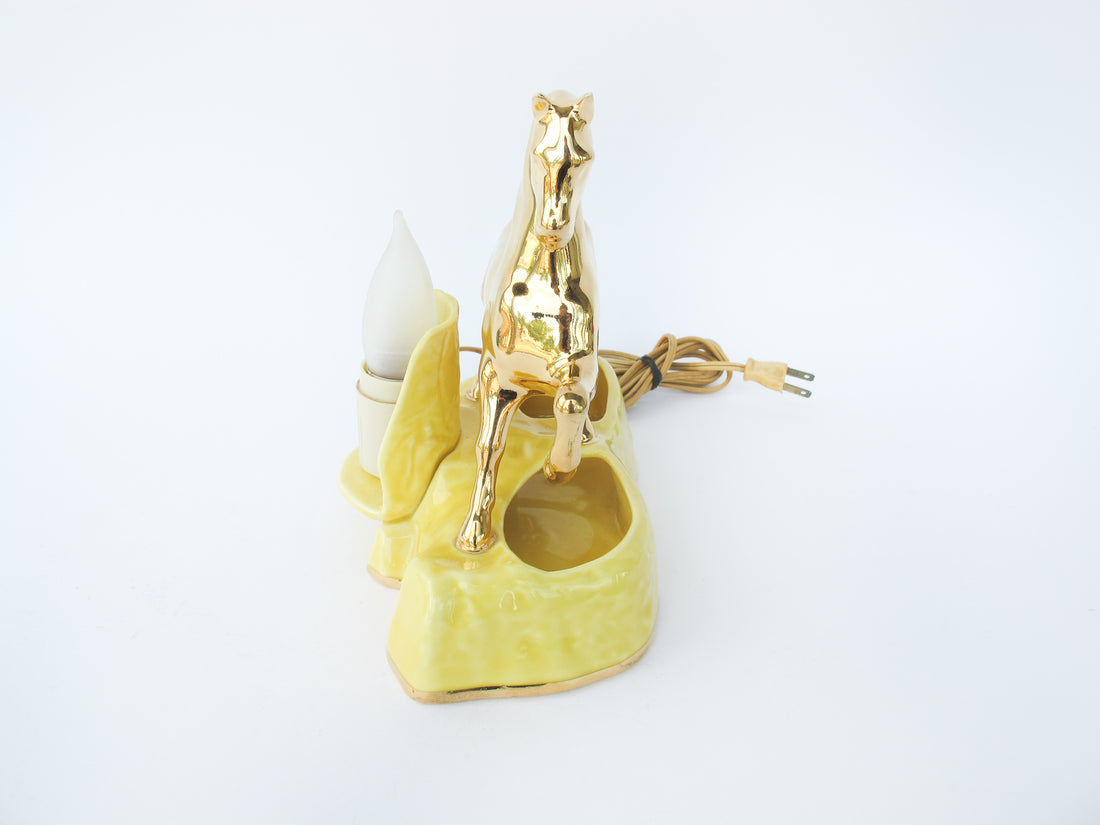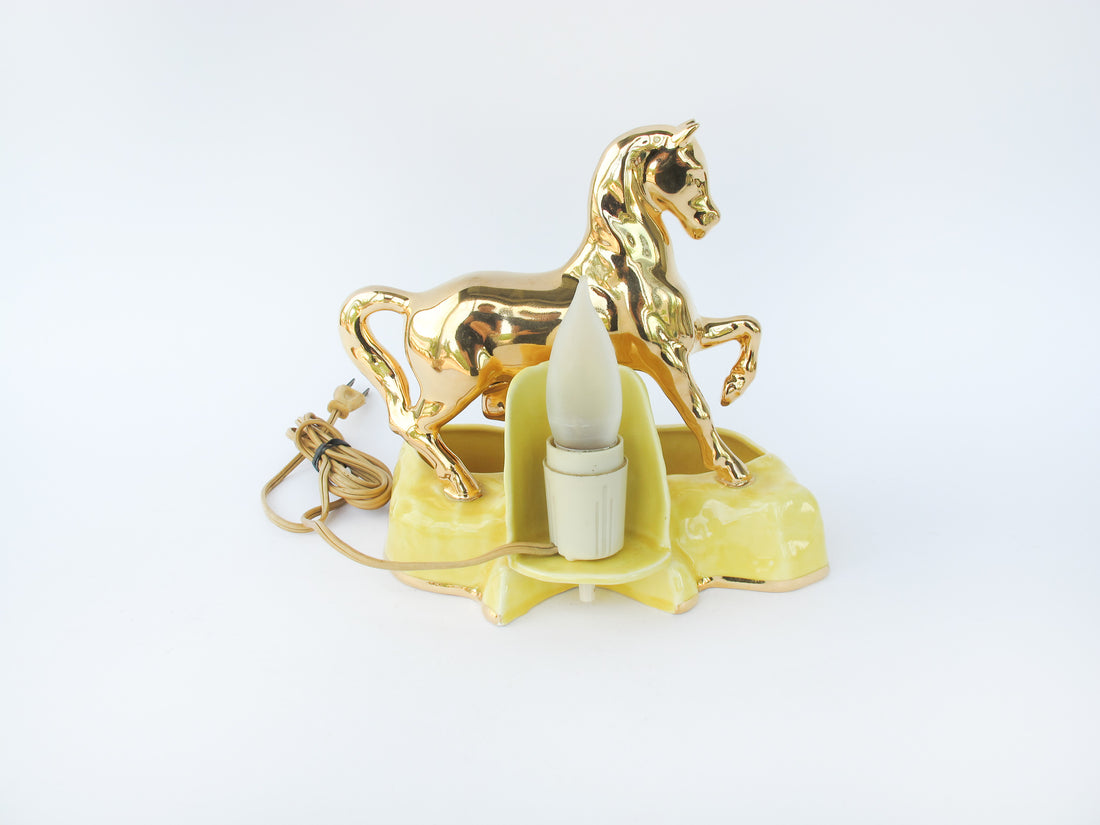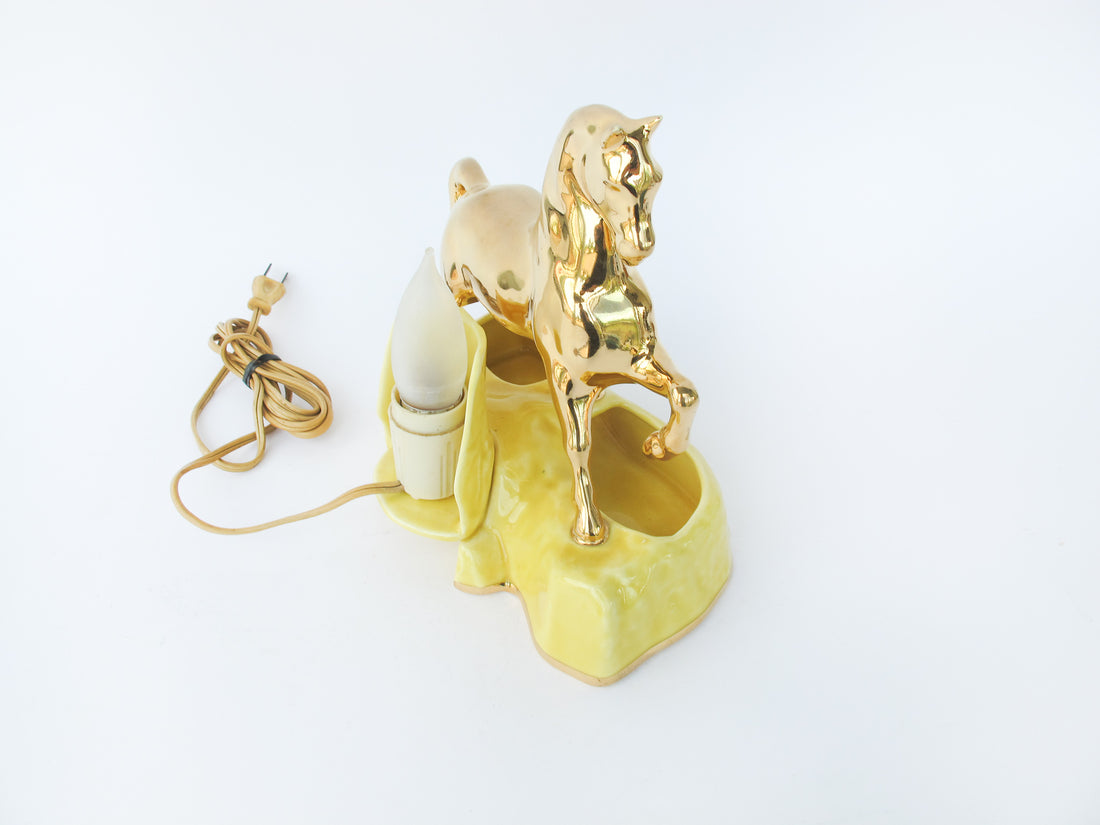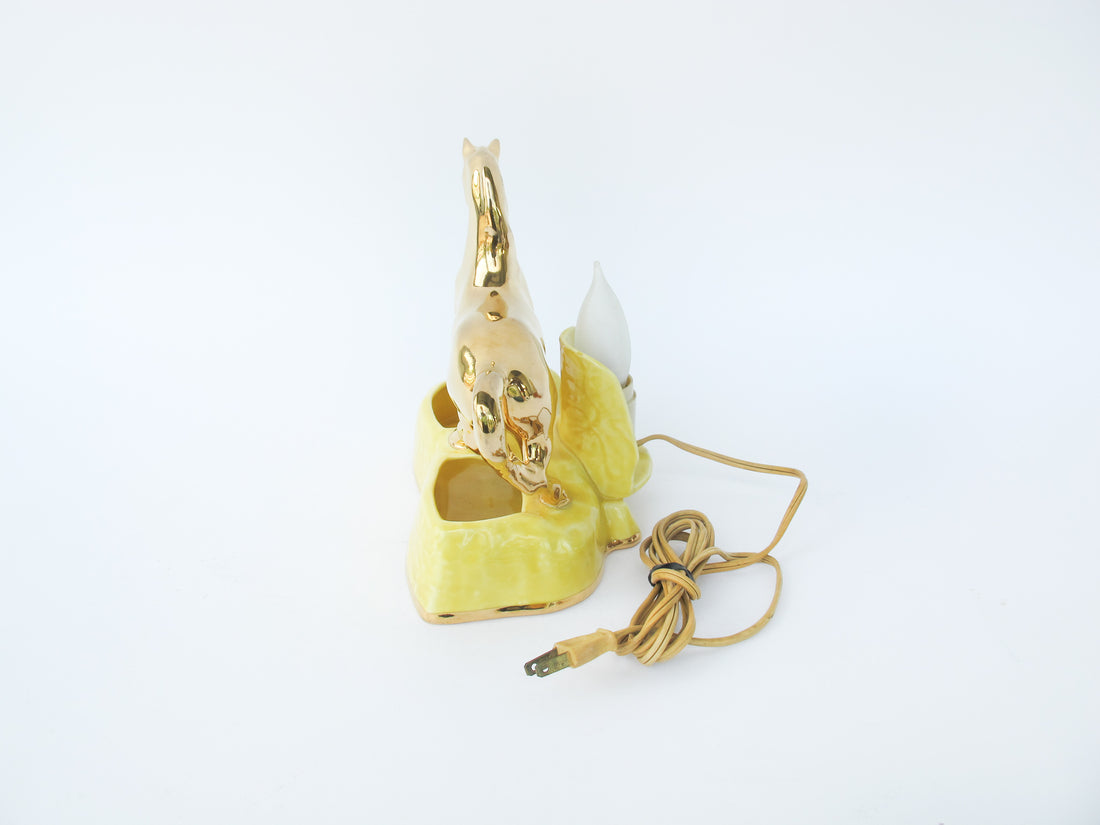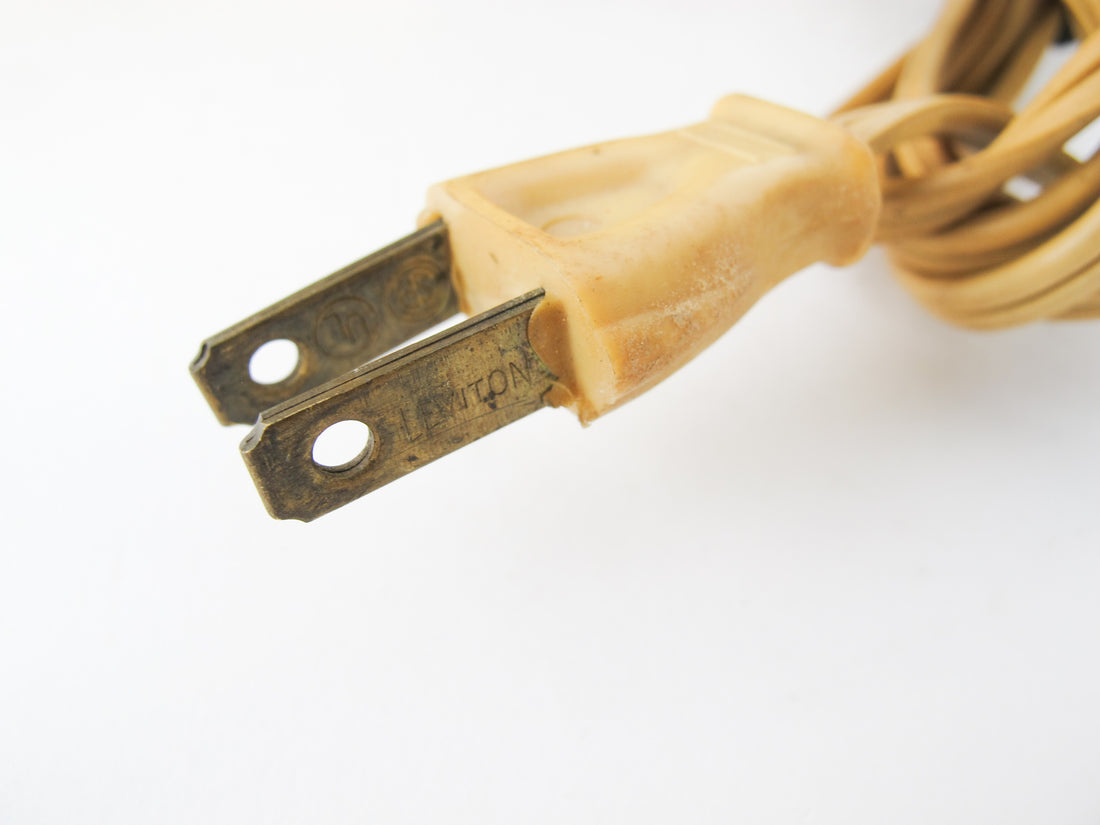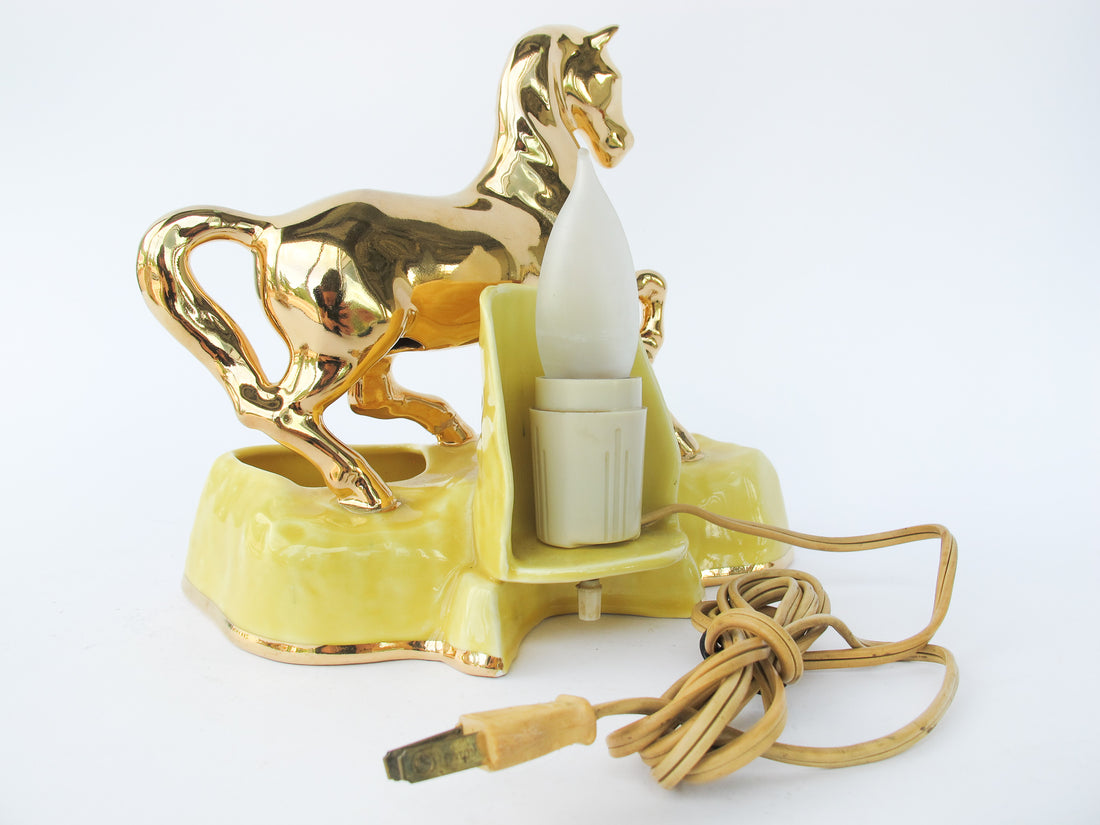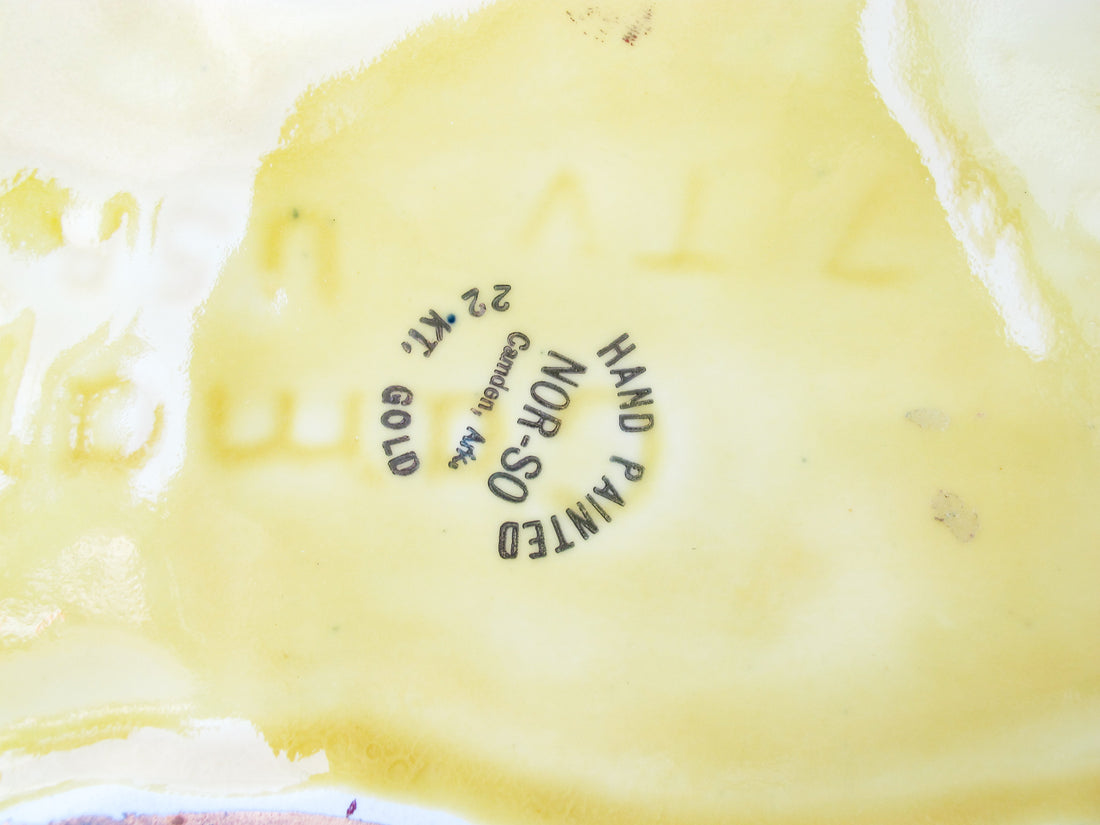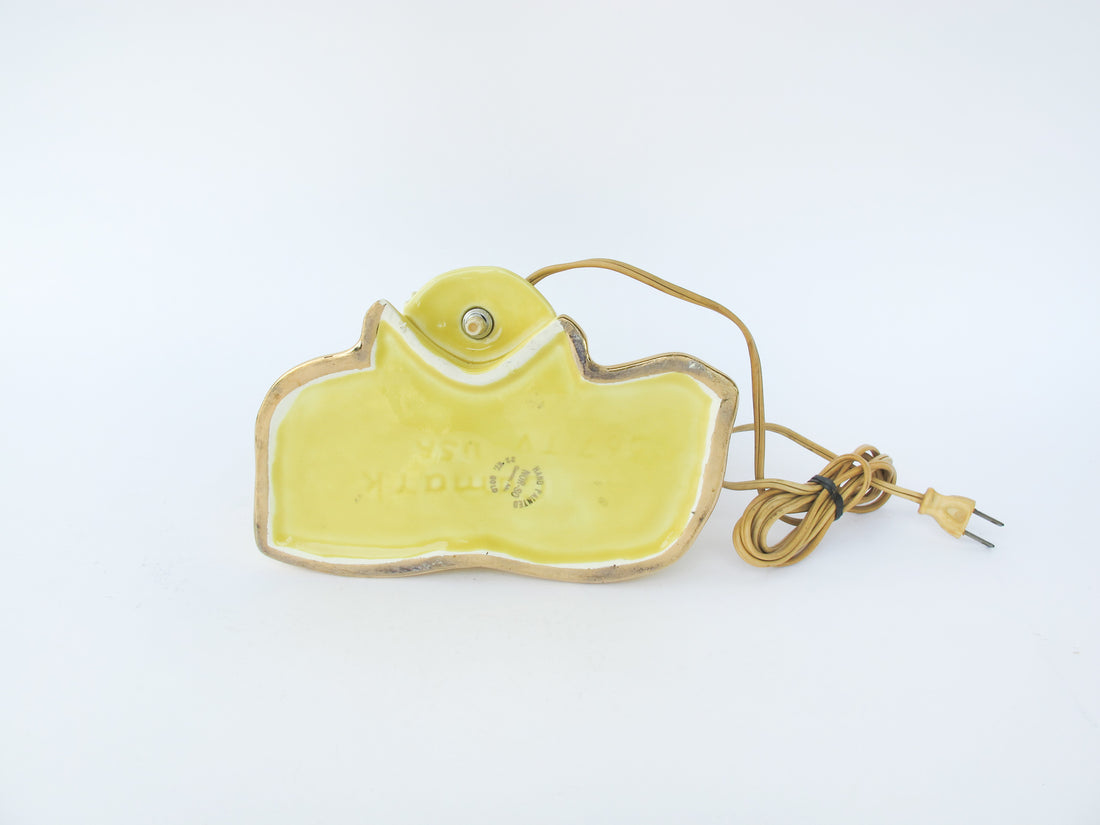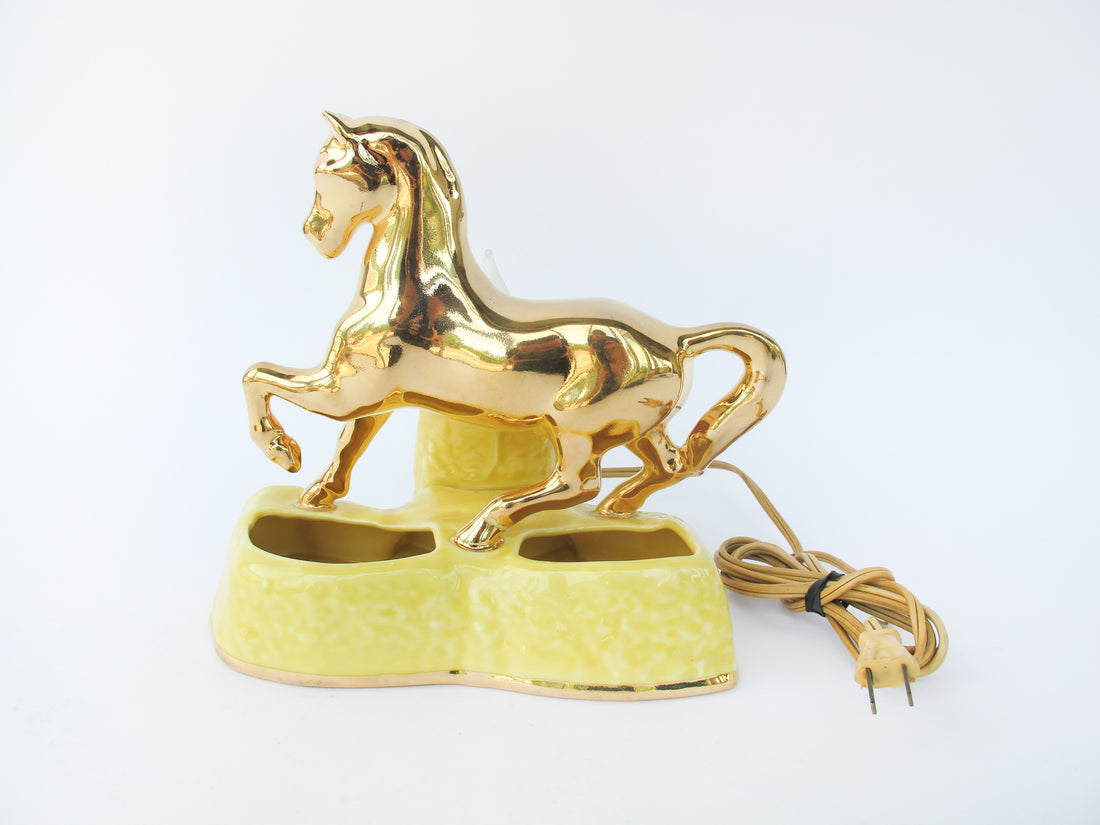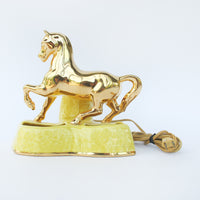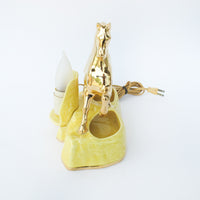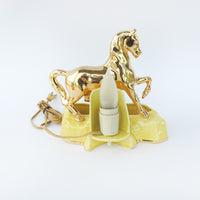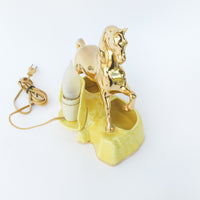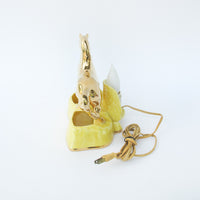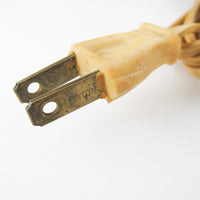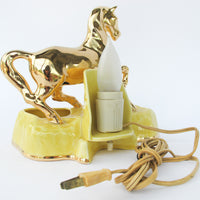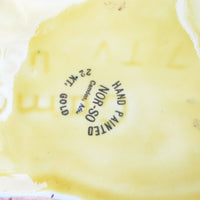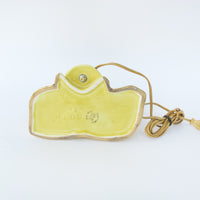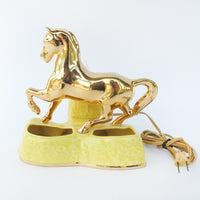 22K Gold Hand painted MCM Horse TV Lamp with Yellow Ceramic Planter Base
The retro classic minimalist look of this sculptural midcentury lamp makes it versatile to fit with most any decor styles. We love that is has both form and function as it can serve as a holder for keys, change, office supplies, jewelry etc.  
We envision it growing wheat grass in the kitchen to not only make smoothies but operate as a night light on a kitchen counter by a window etc. 
Originally these were midcentury TV lamps that would adorn the giant box TVs made in that decade. 
this piece is in great vintage condition with no chips or cracks. The wiring is original and could be replaced, however it is fully functional. This horse lamp has the original makers mark stamped on the bottom that says it was painted with 22K gold paint to give it that very high quality warm shine. The base is finished in a very cheerful bright yellow paint. 
Measures - 9.25" L X 5.5" W X 8.75" H