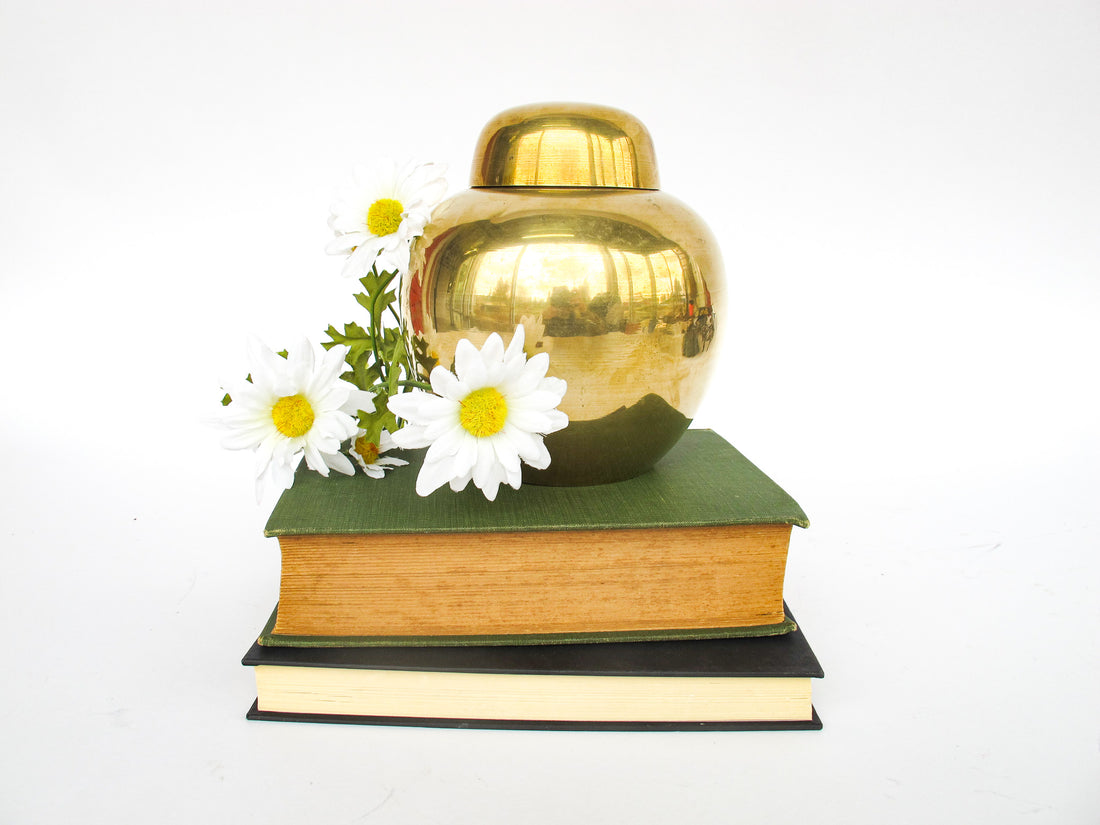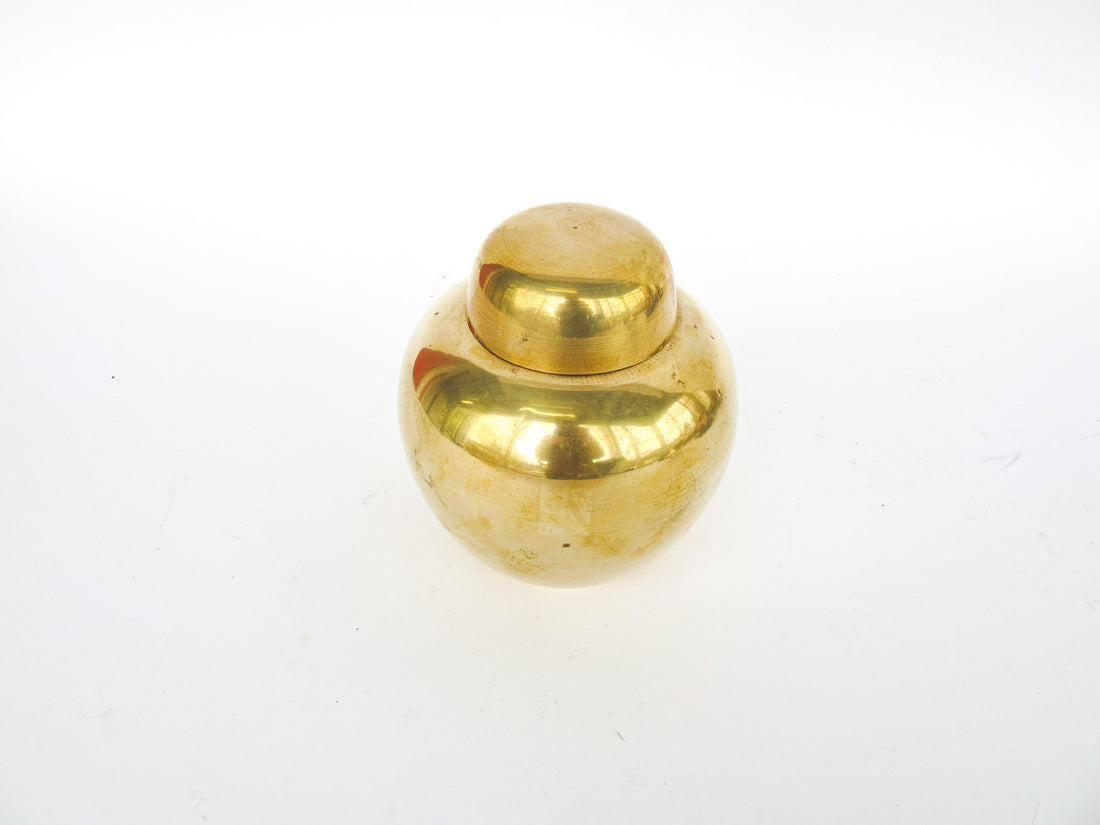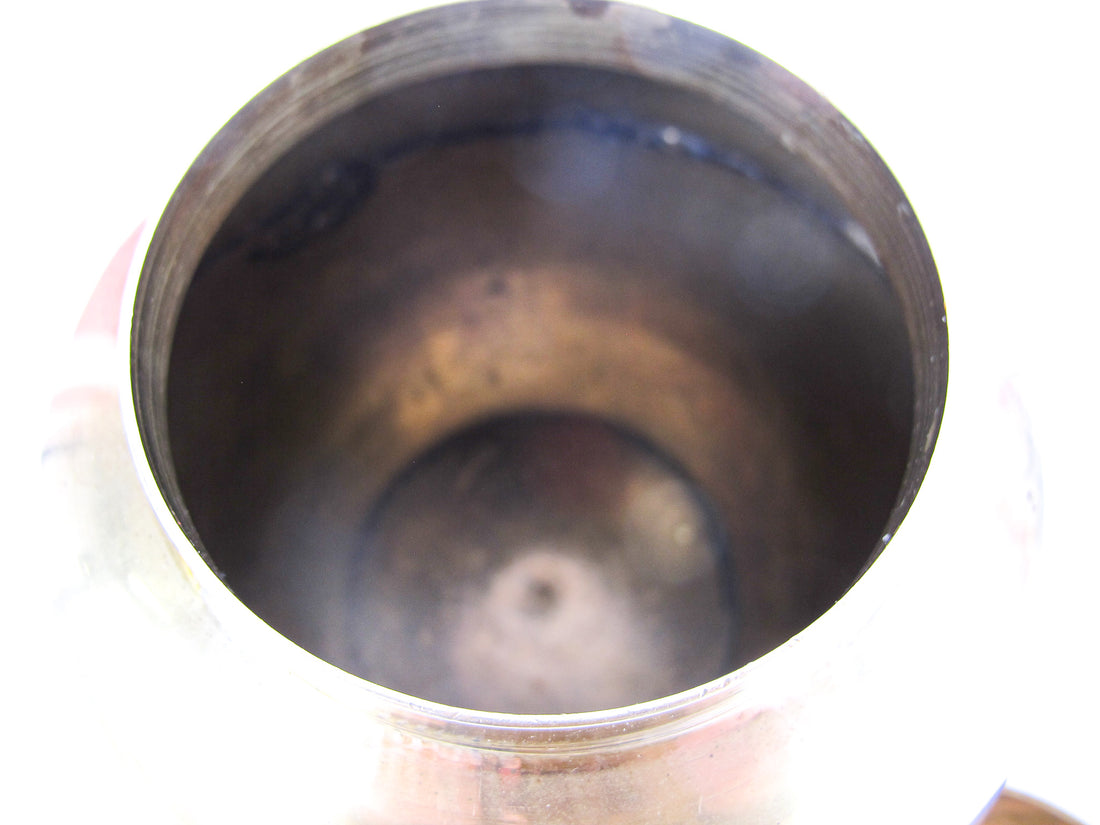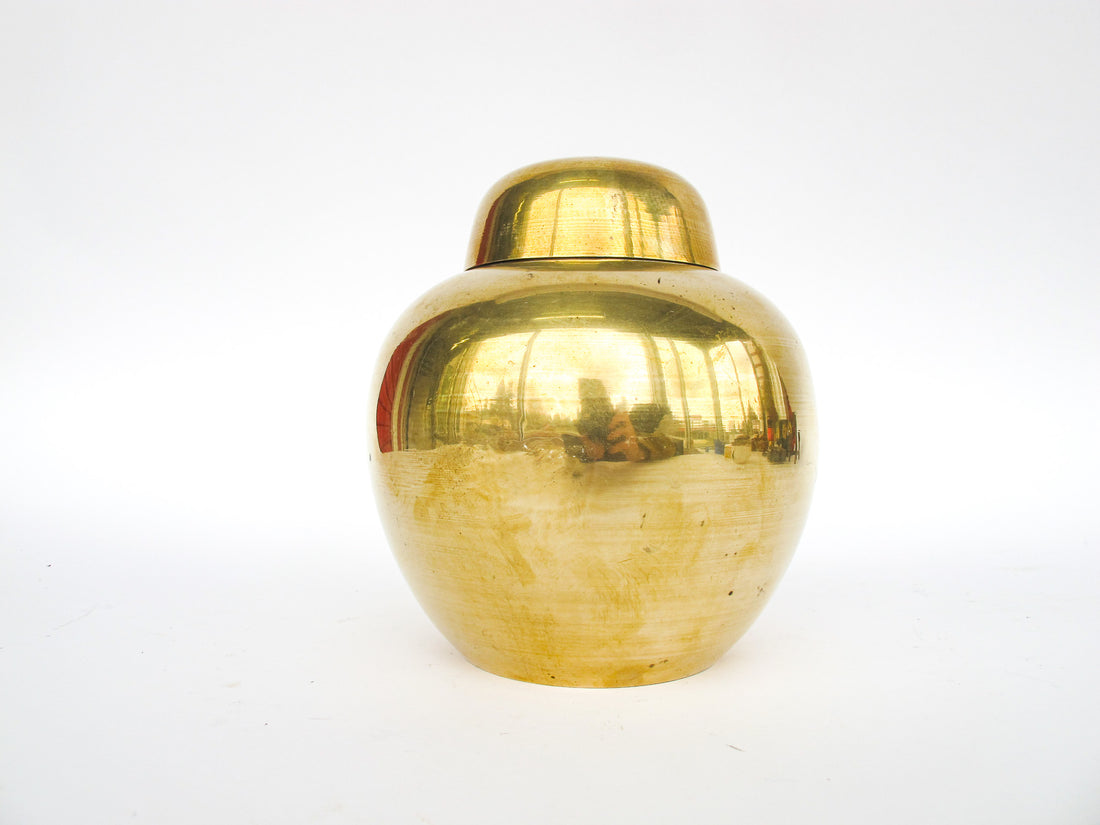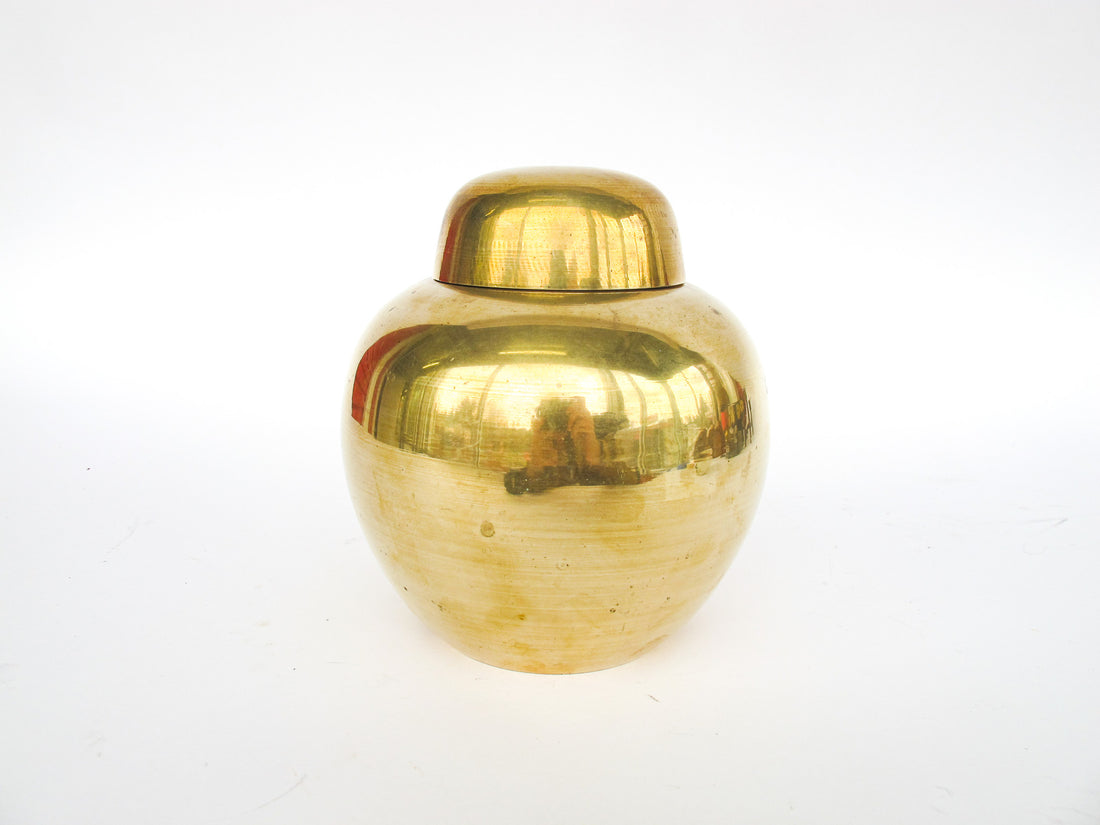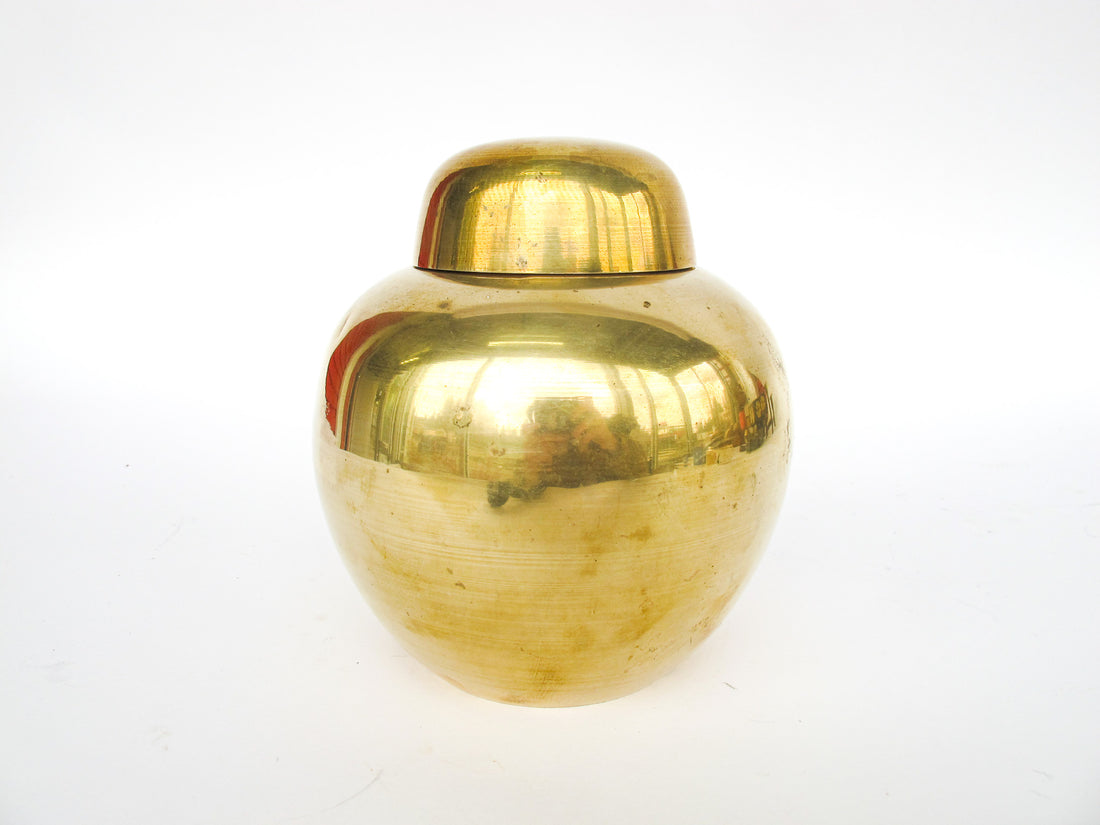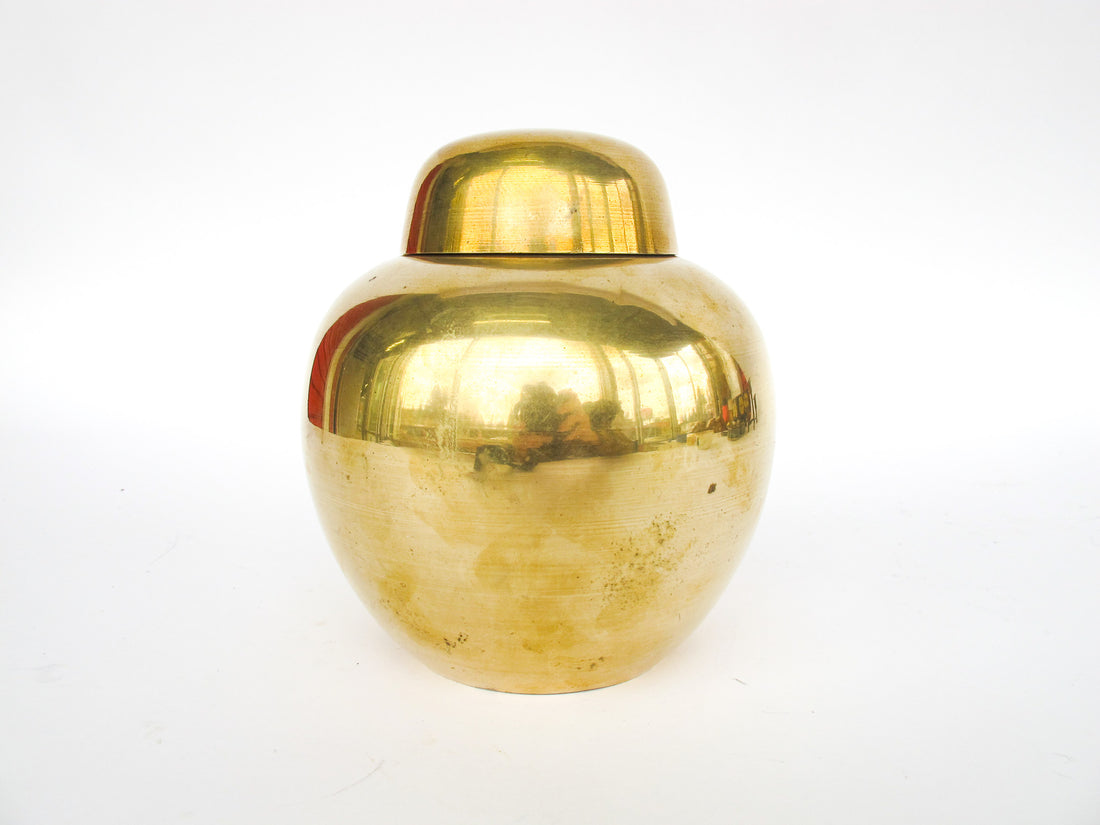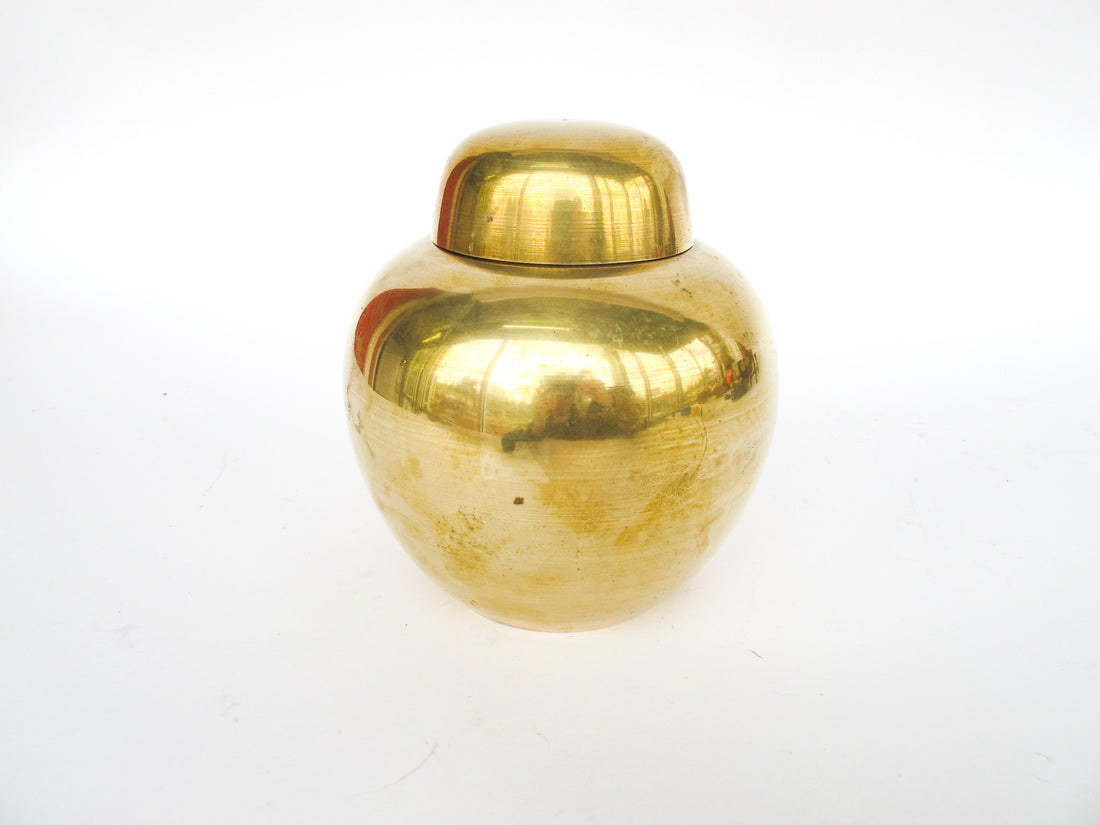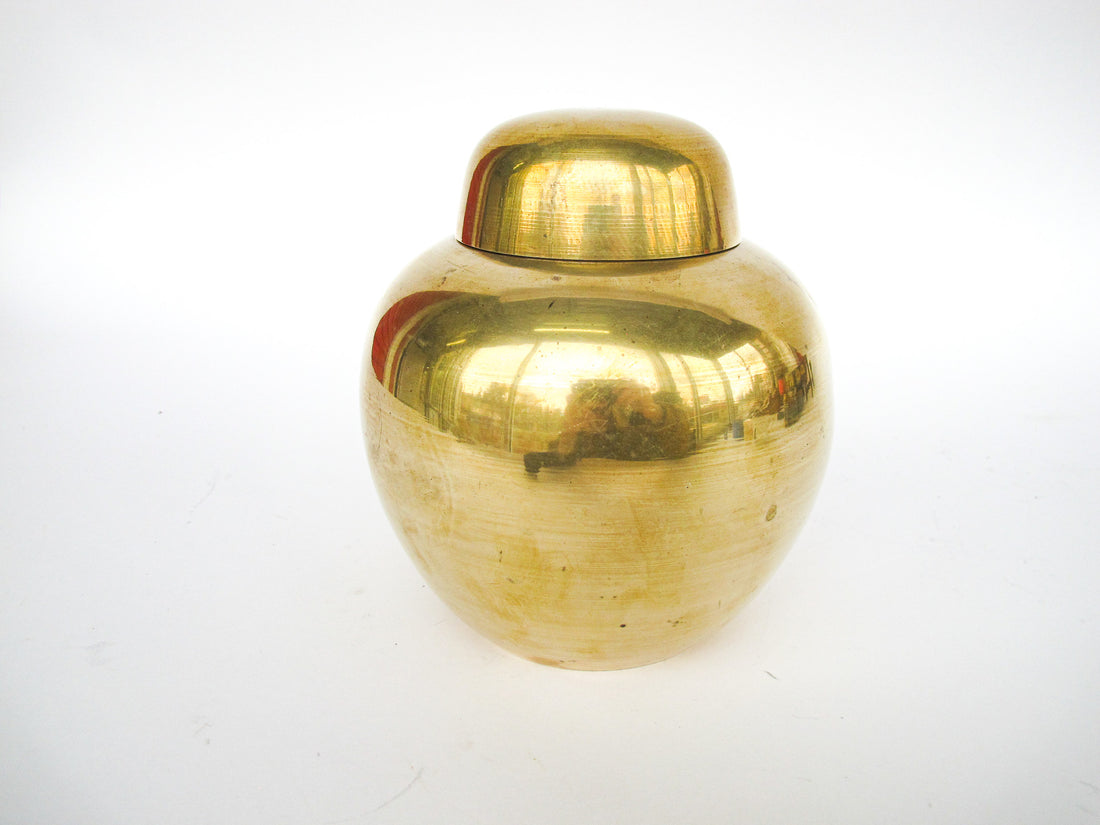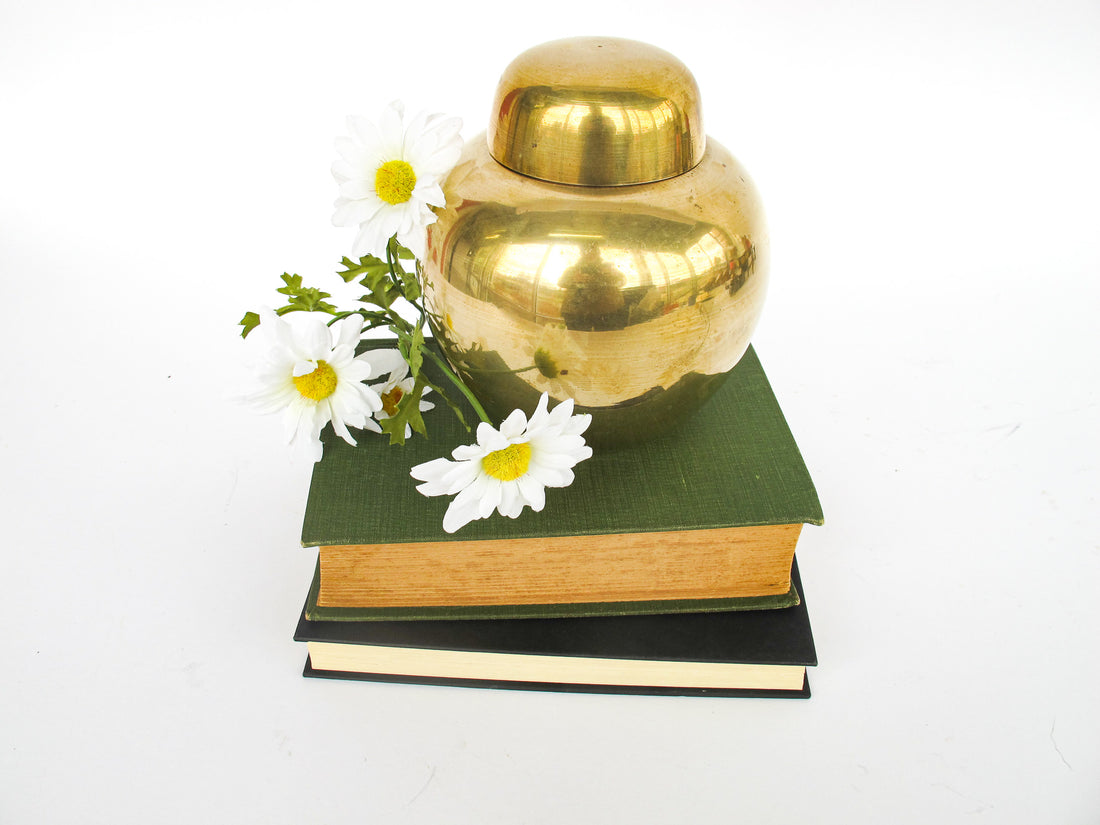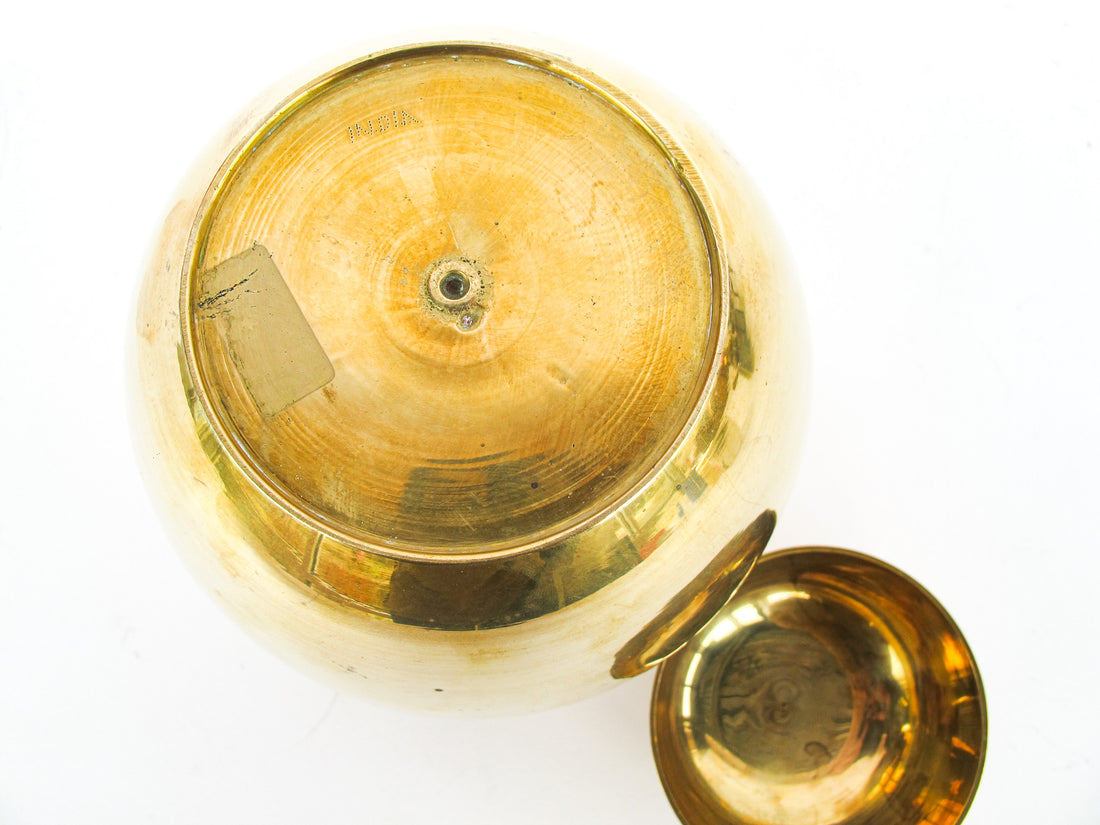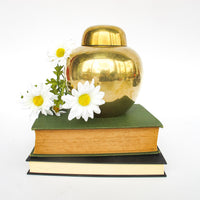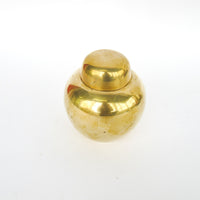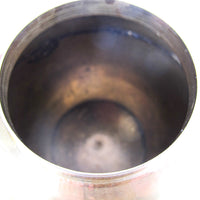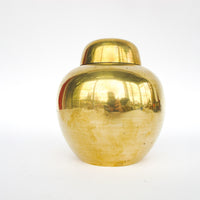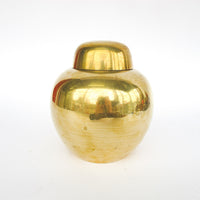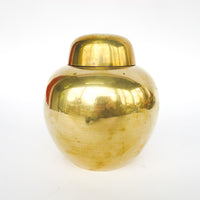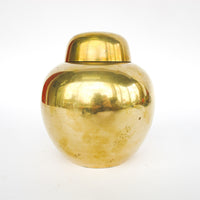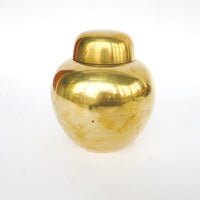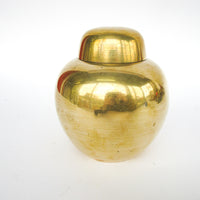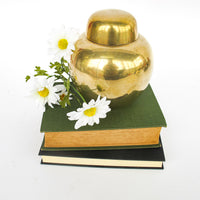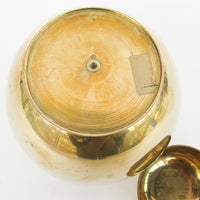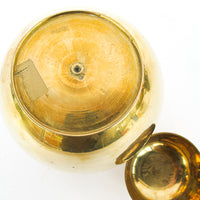 Minimalist Brass Ginger Jar Container Vintage
We love the minimal look of this shiny polished brass ginger jar container. It has no dents or massive surface wear. Overall it is in great vintage condition. It is made of a higher quality cast brass that has some weight to it. The interior is in good shape and looks barely used. There is some slight oxidation on the inside patina as to be expected with vintage metal, but no surface rust etc. 
Measures - 6.5" H X 5.5" Approx D
A brass ginger jar can elevate your home decor in several ways. For starters, it adds a touch of elegance. The brass material of the ginger jar has a luxurious and elegant feel that can instantly enhance the aesthetic of any room. Its shiny surface and intricate details can make a statement in your decor and add a touch of sophistication.
The brass ginger jar can become a visual statement piece that can draw the eye and create a focal point in any room. You can place it on a table, shelf or mantle, and it will immediately become a centerpiece that adds visual interest. It can complement different home decor styles. It can add a traditional touch to a classic decor or bring a sense of warmth and coziness to a rustic design. It can also work well in a modern space, providing a pop of contrast and texture.
In addition to its decorative appeal, a brass ginger jar can also offer functional use. You can use it to store small items like keys, jewelry, or loose change. It can also be used as a vase for flowers or as a decorative container for potpourri.
Overall, a brass ginger jar can be a beautiful and versatile addition to your home decor. It can add elegance, create a focal point, complement different styles, offer functional use, and add warmth to a space.