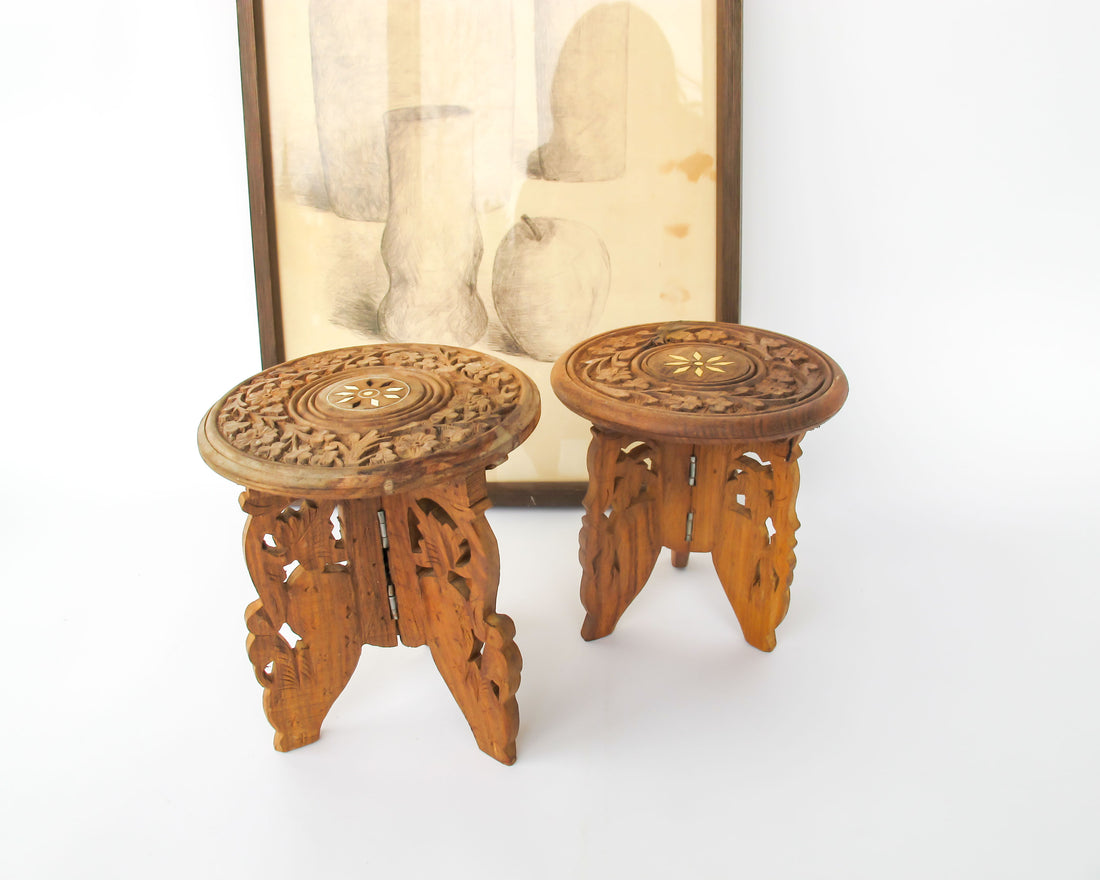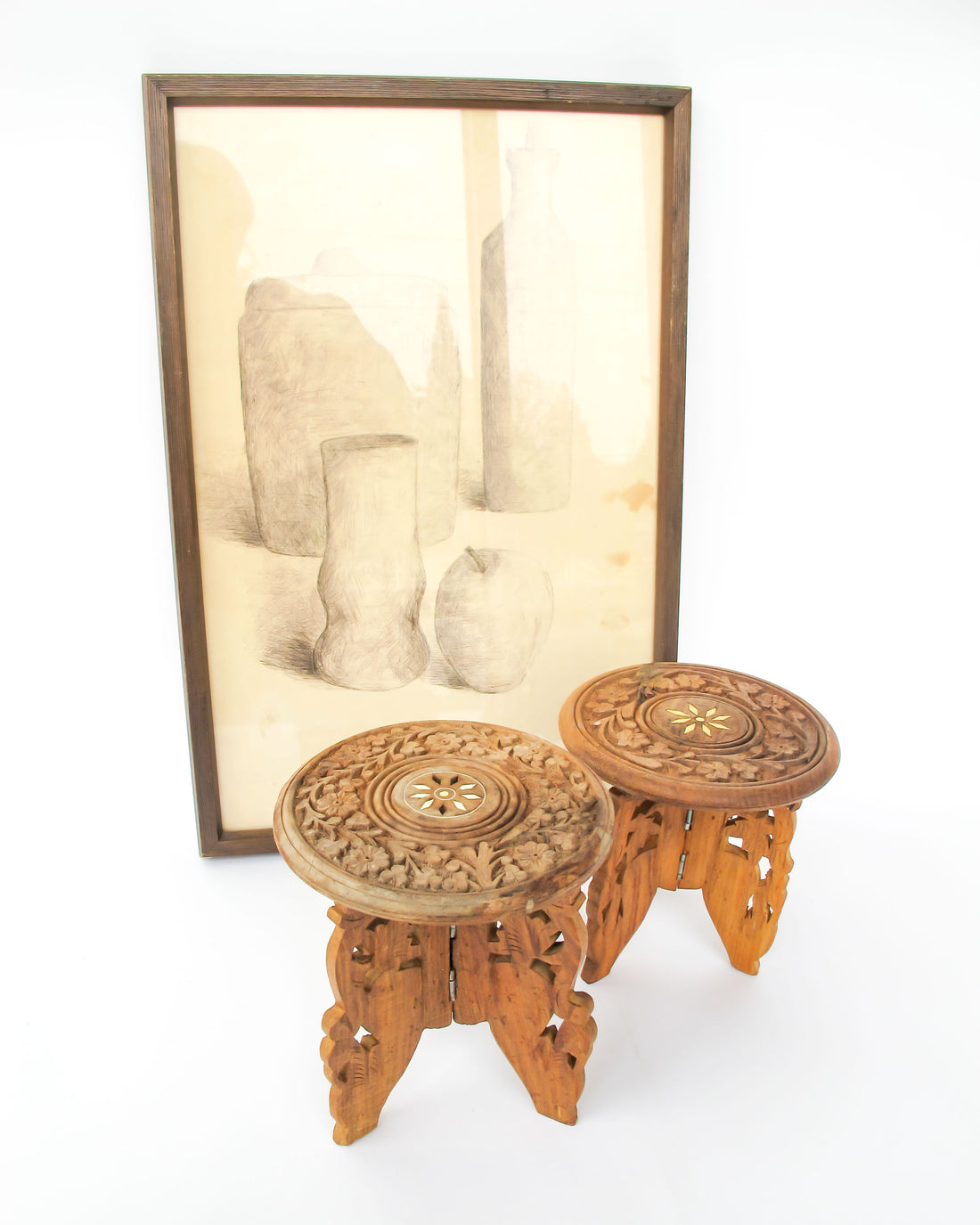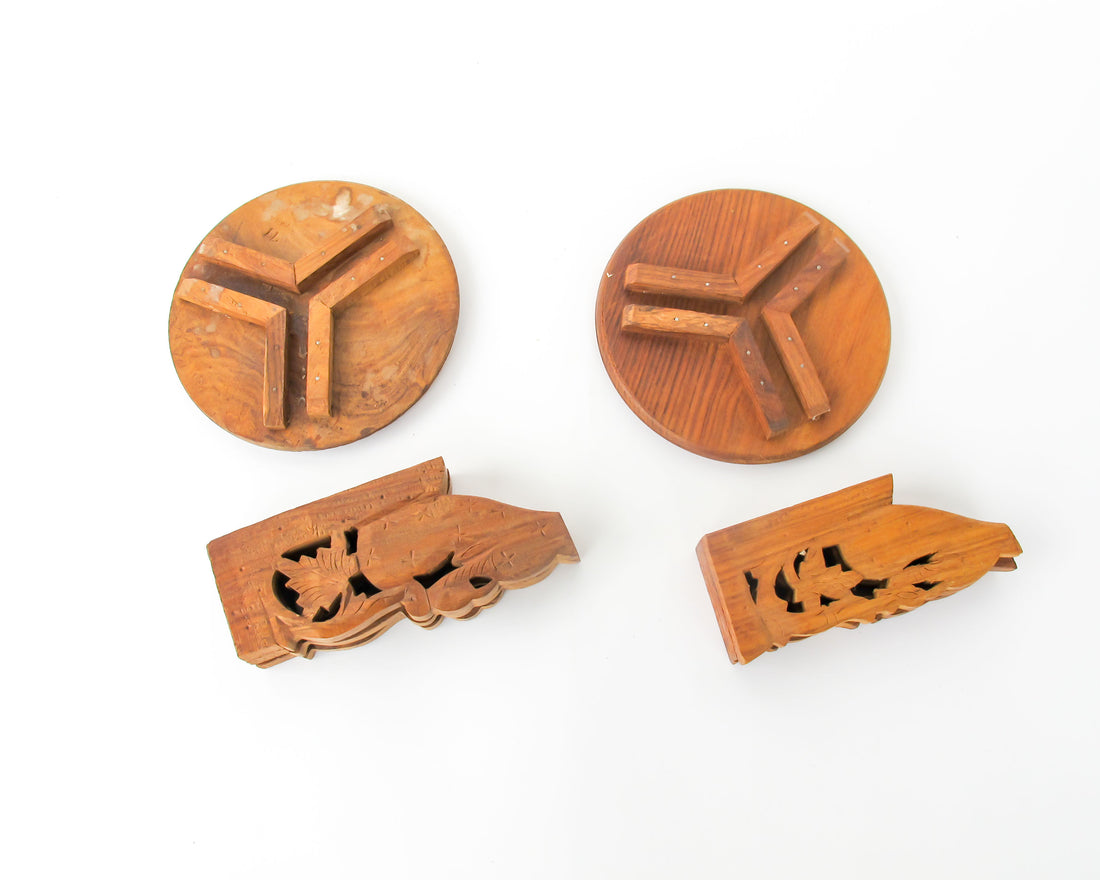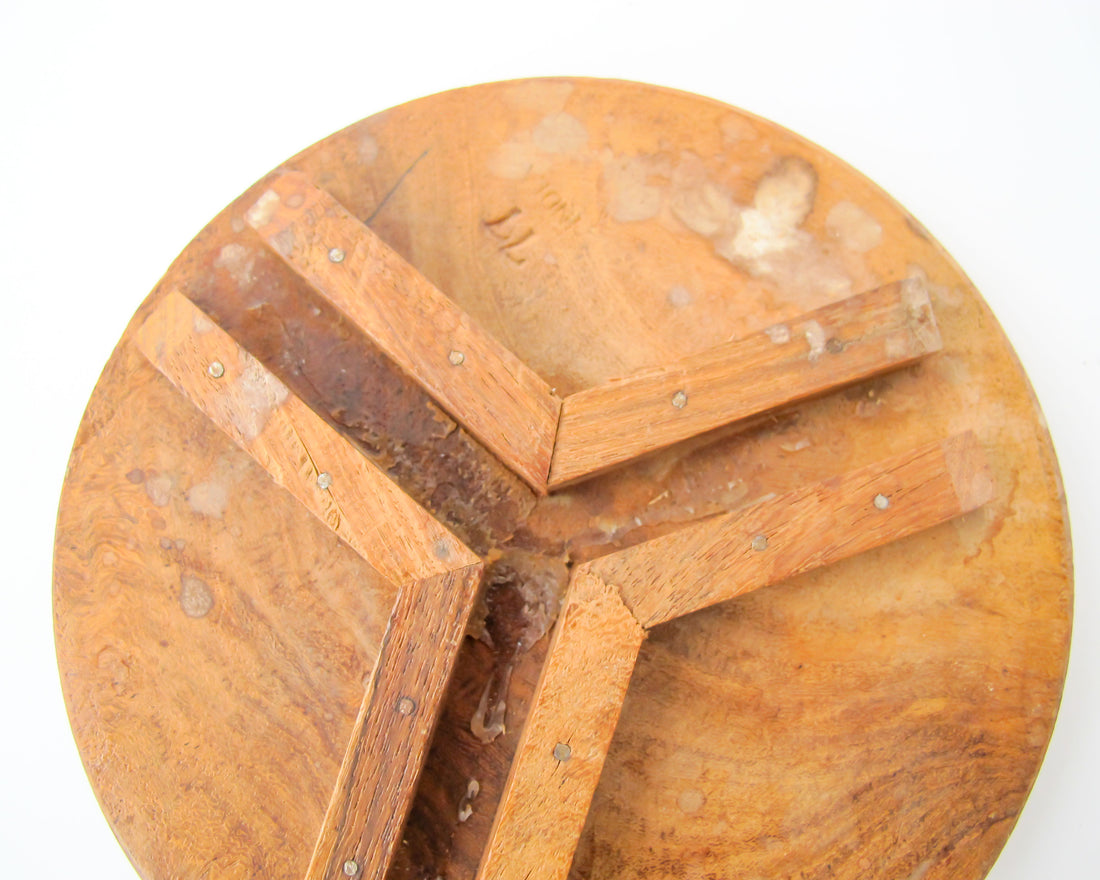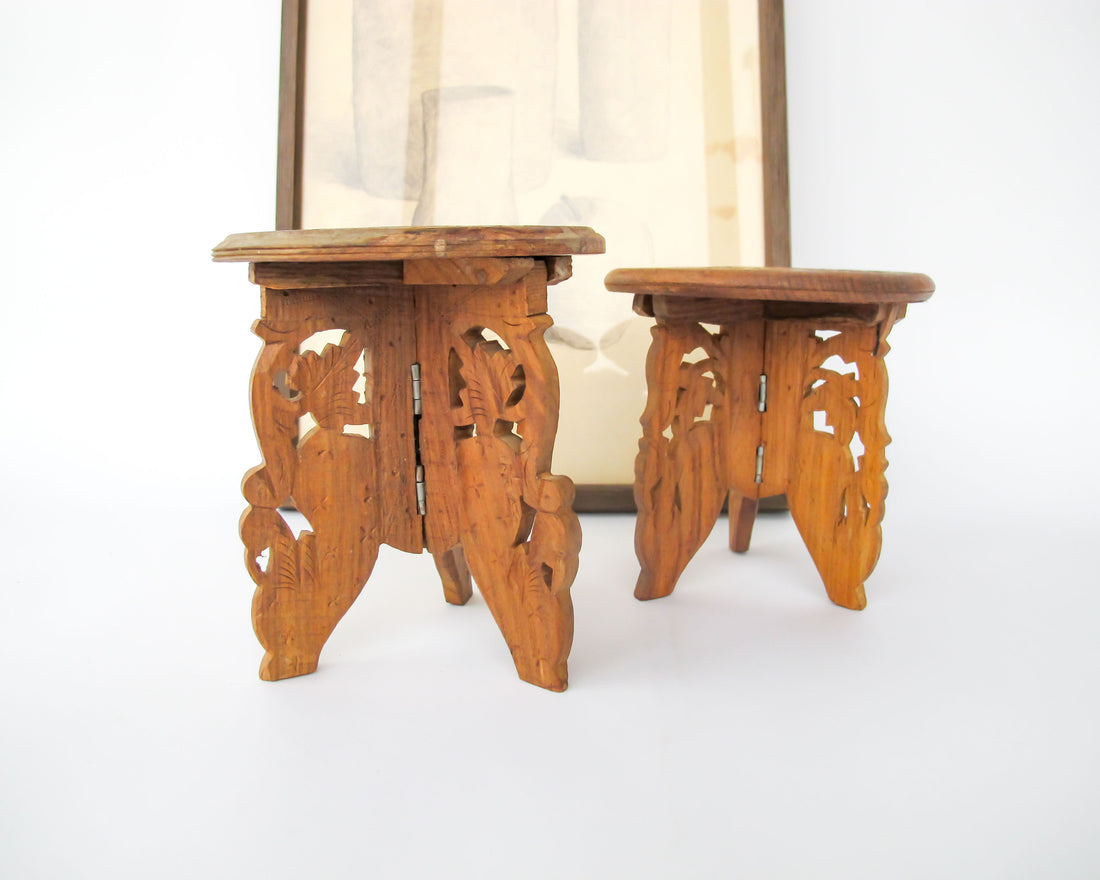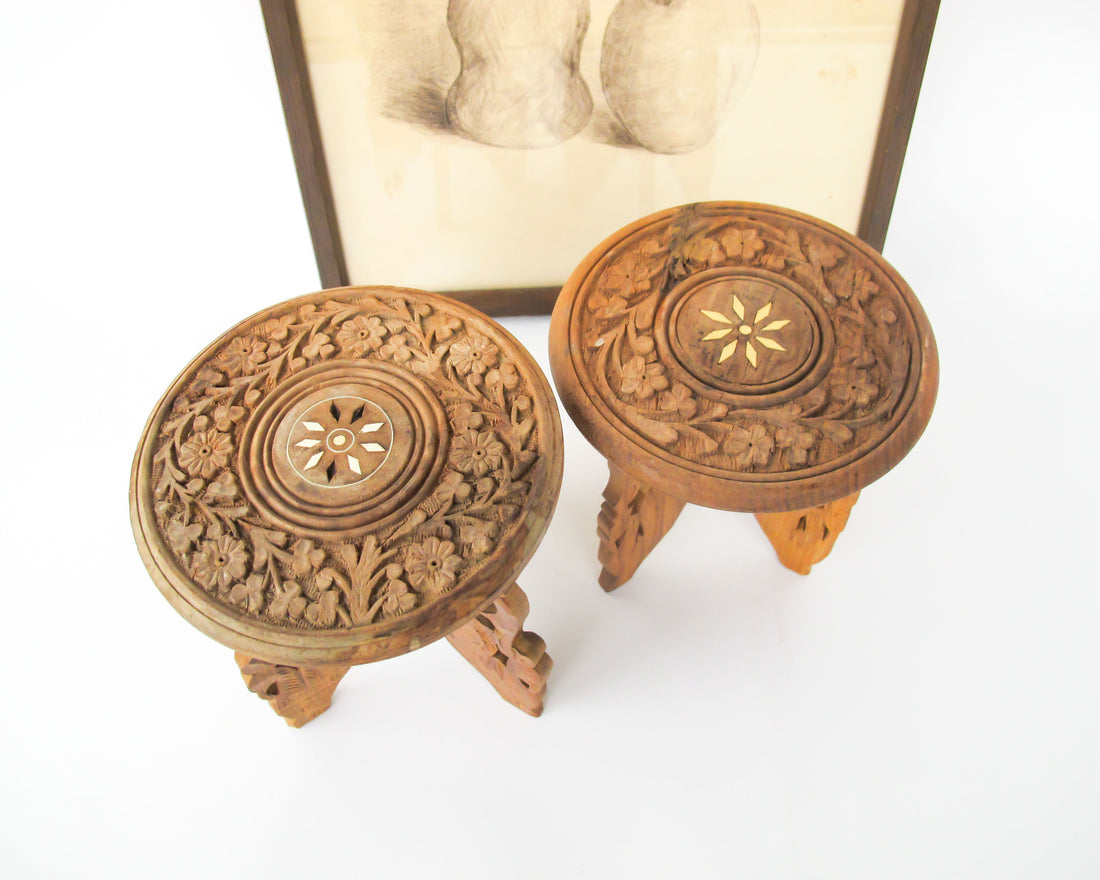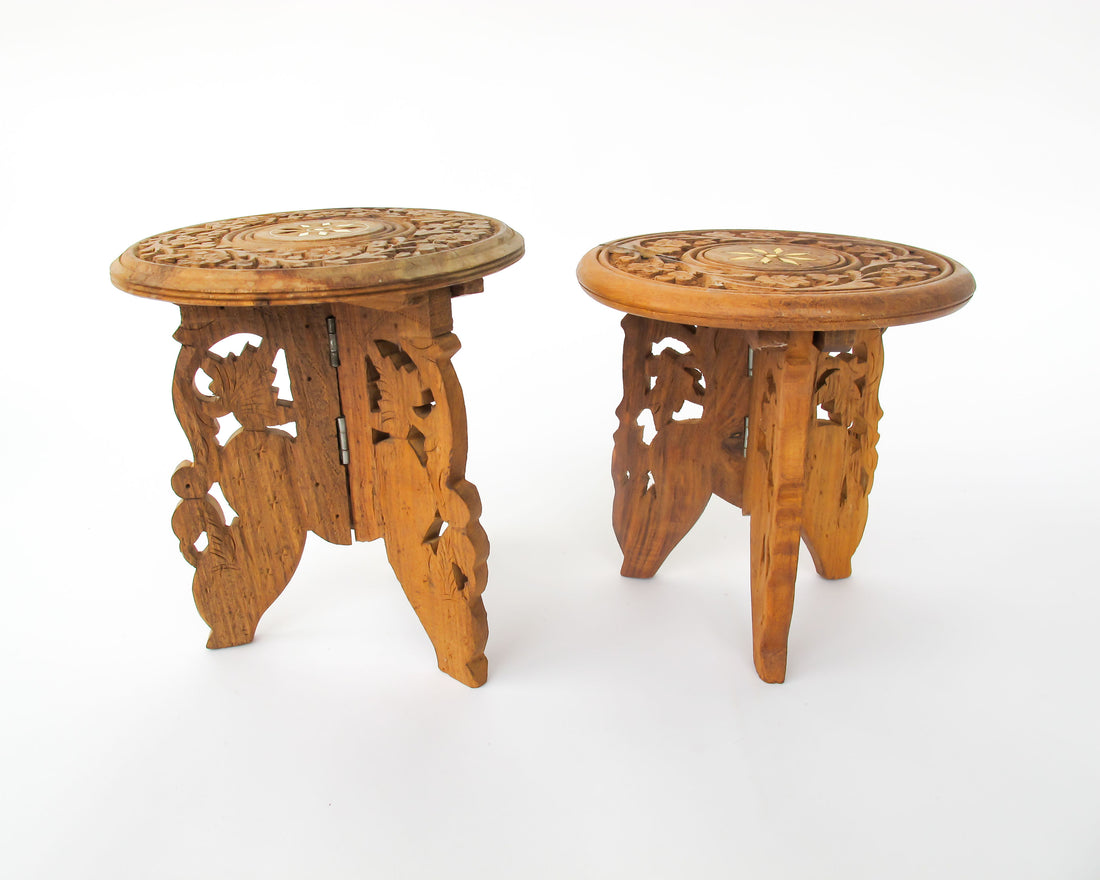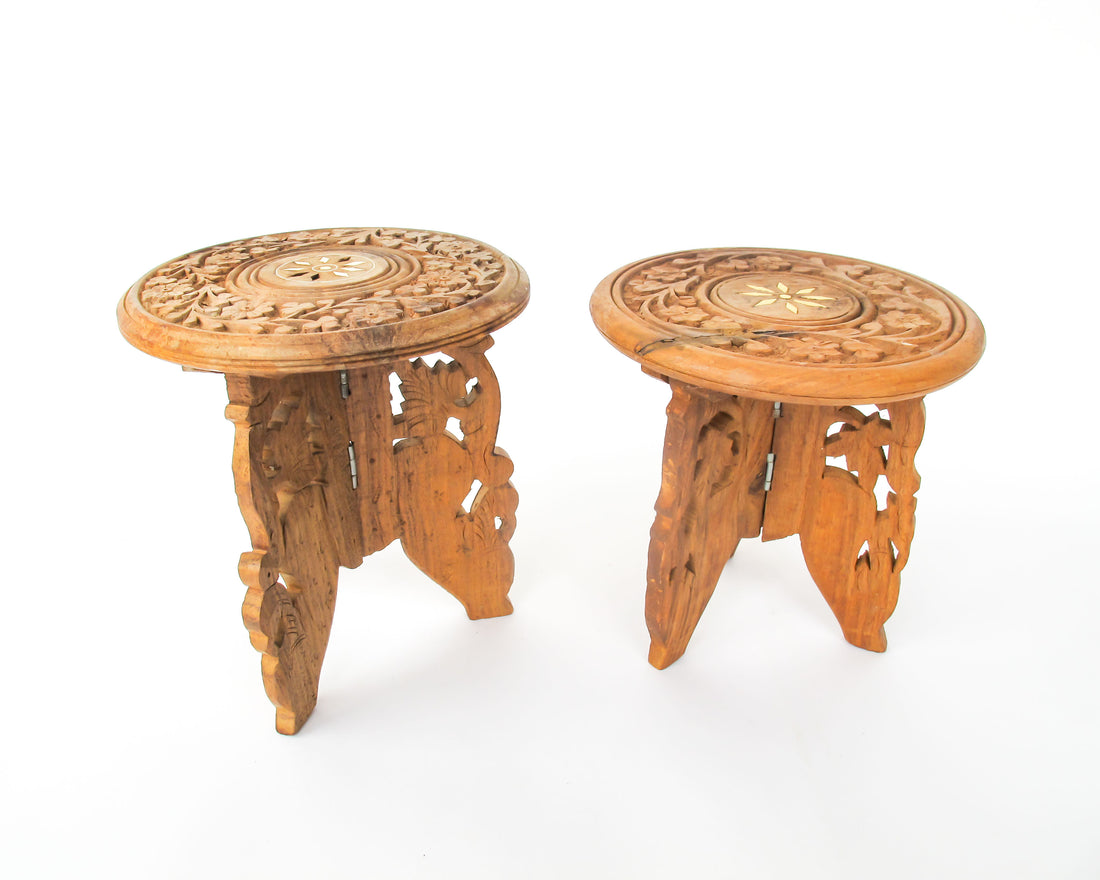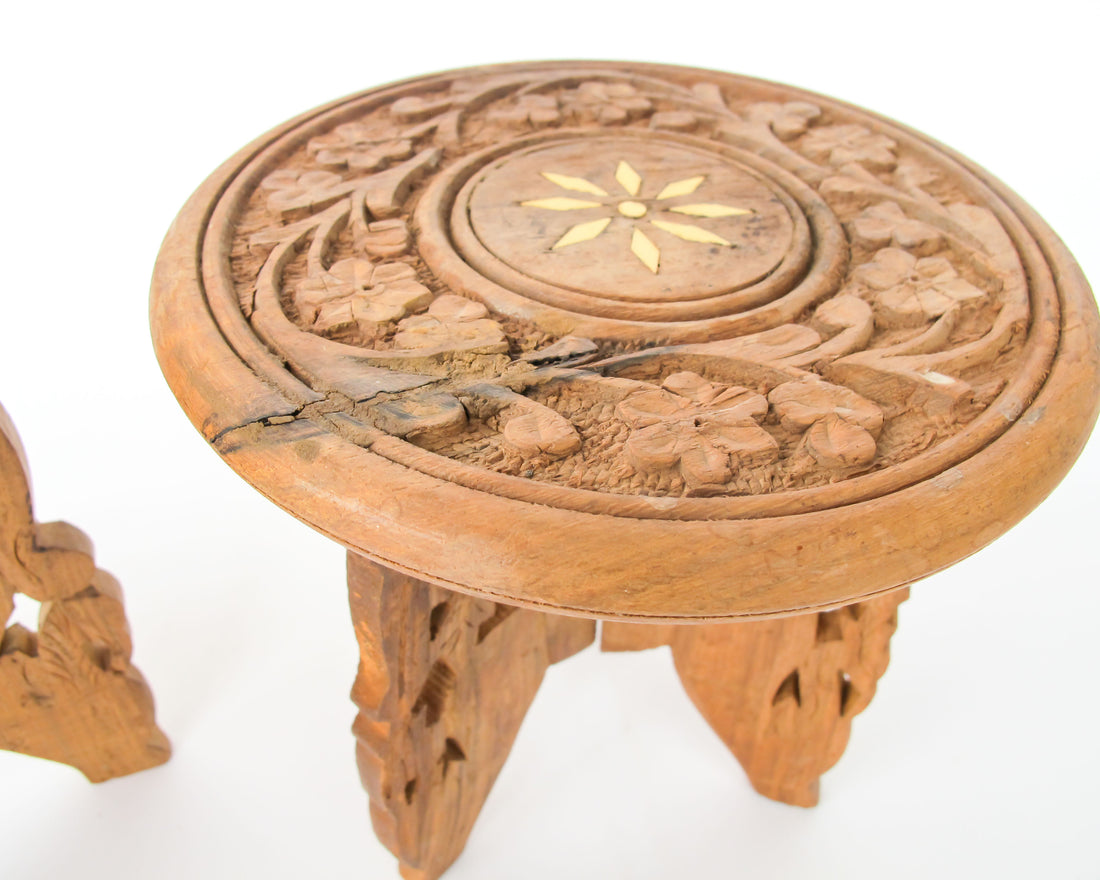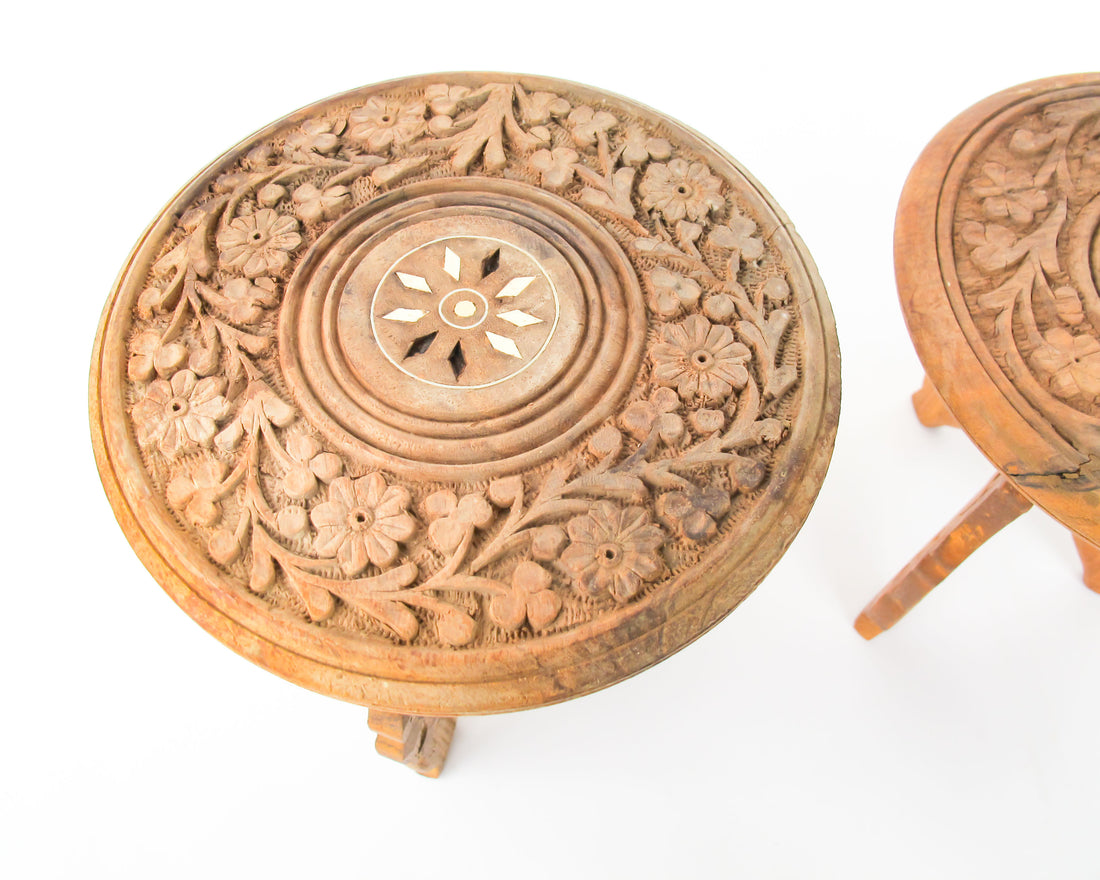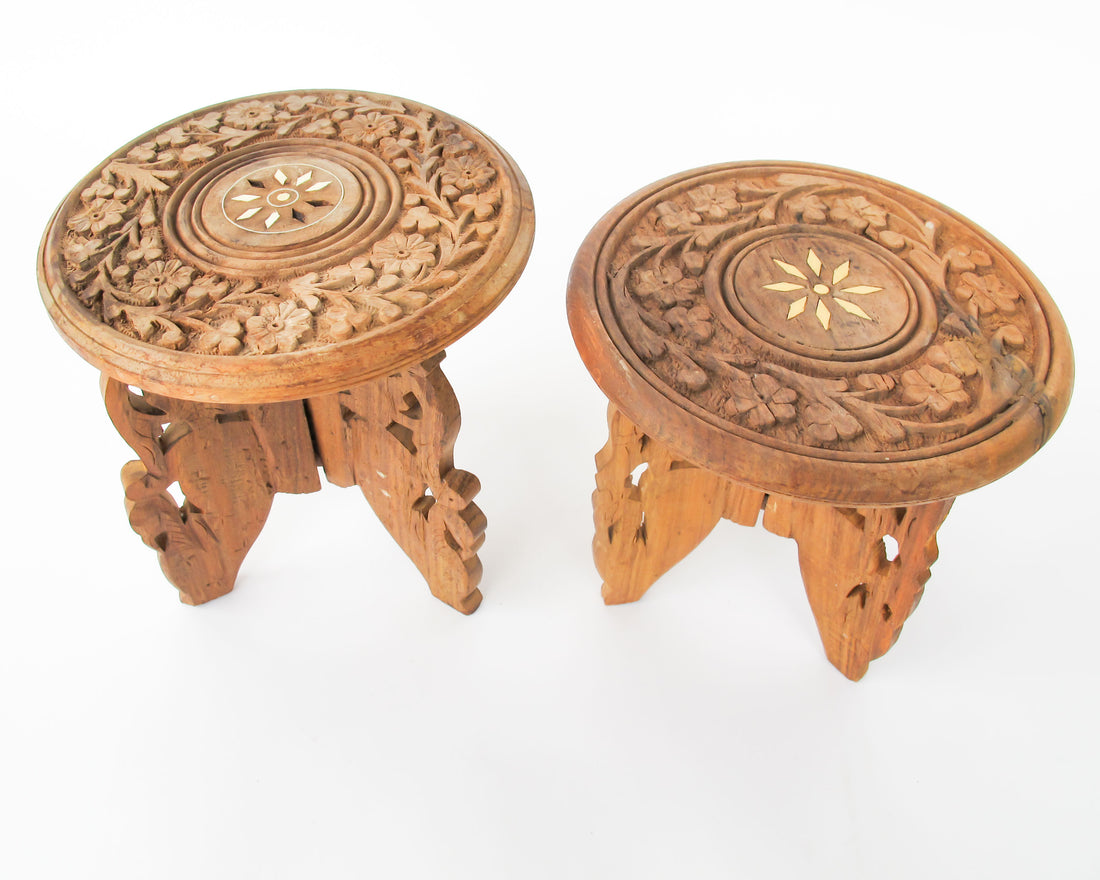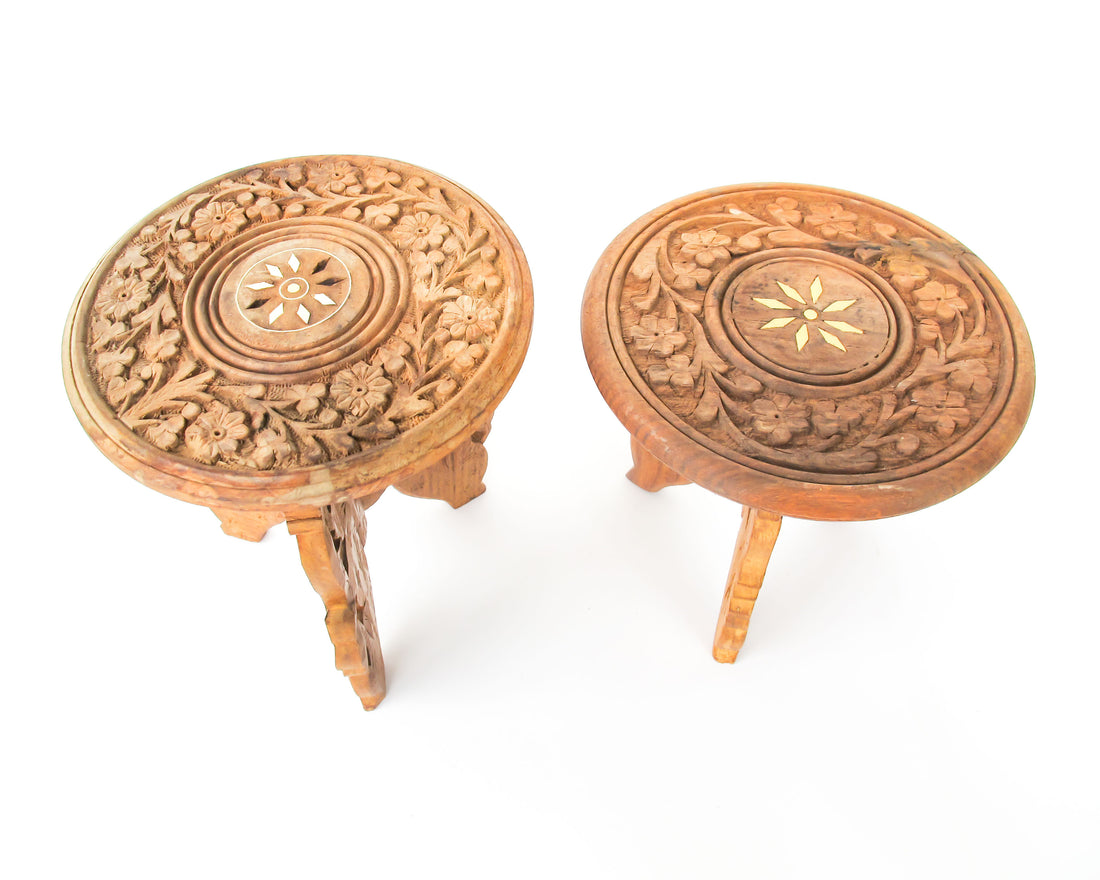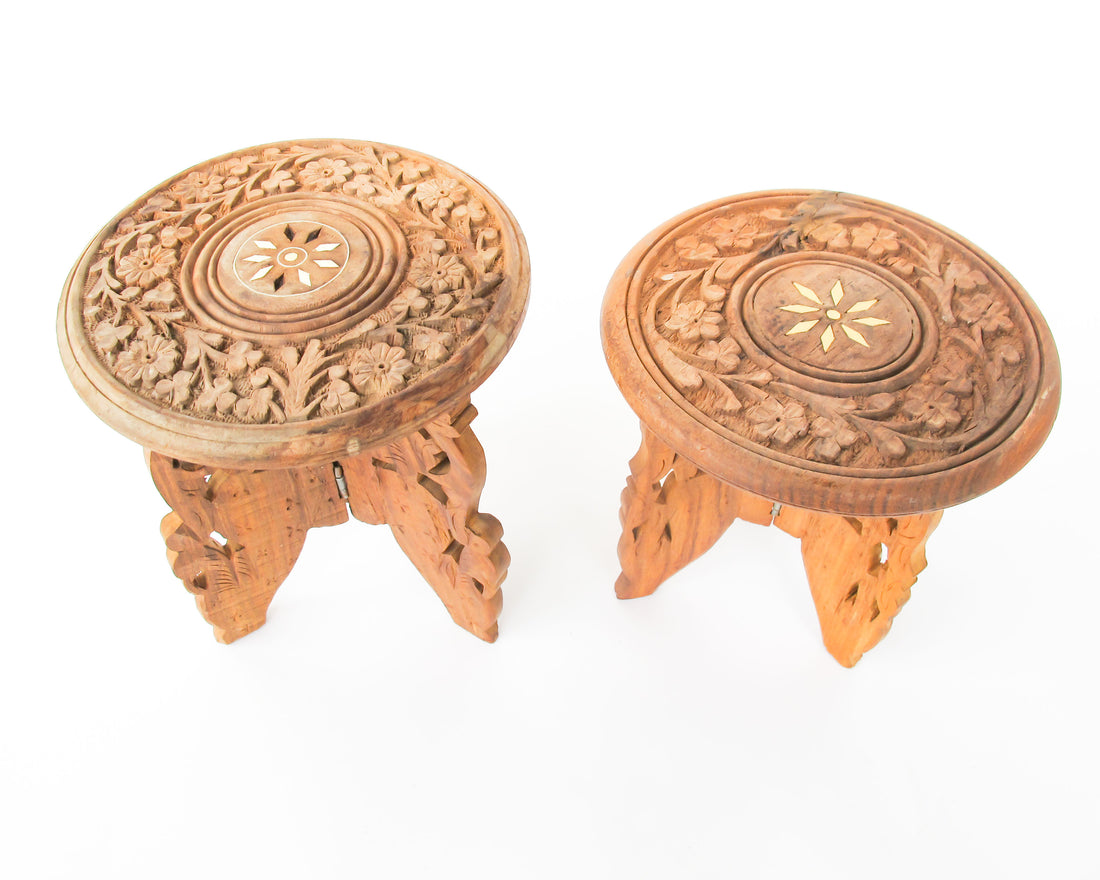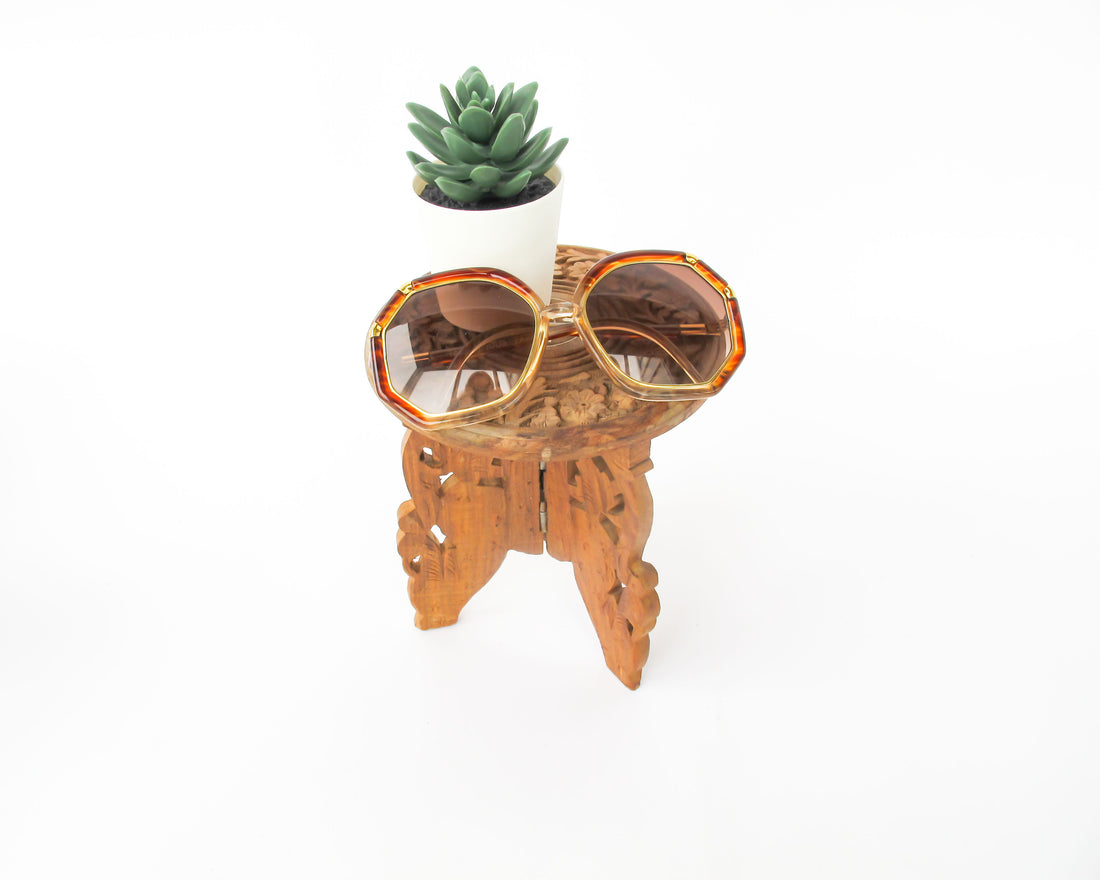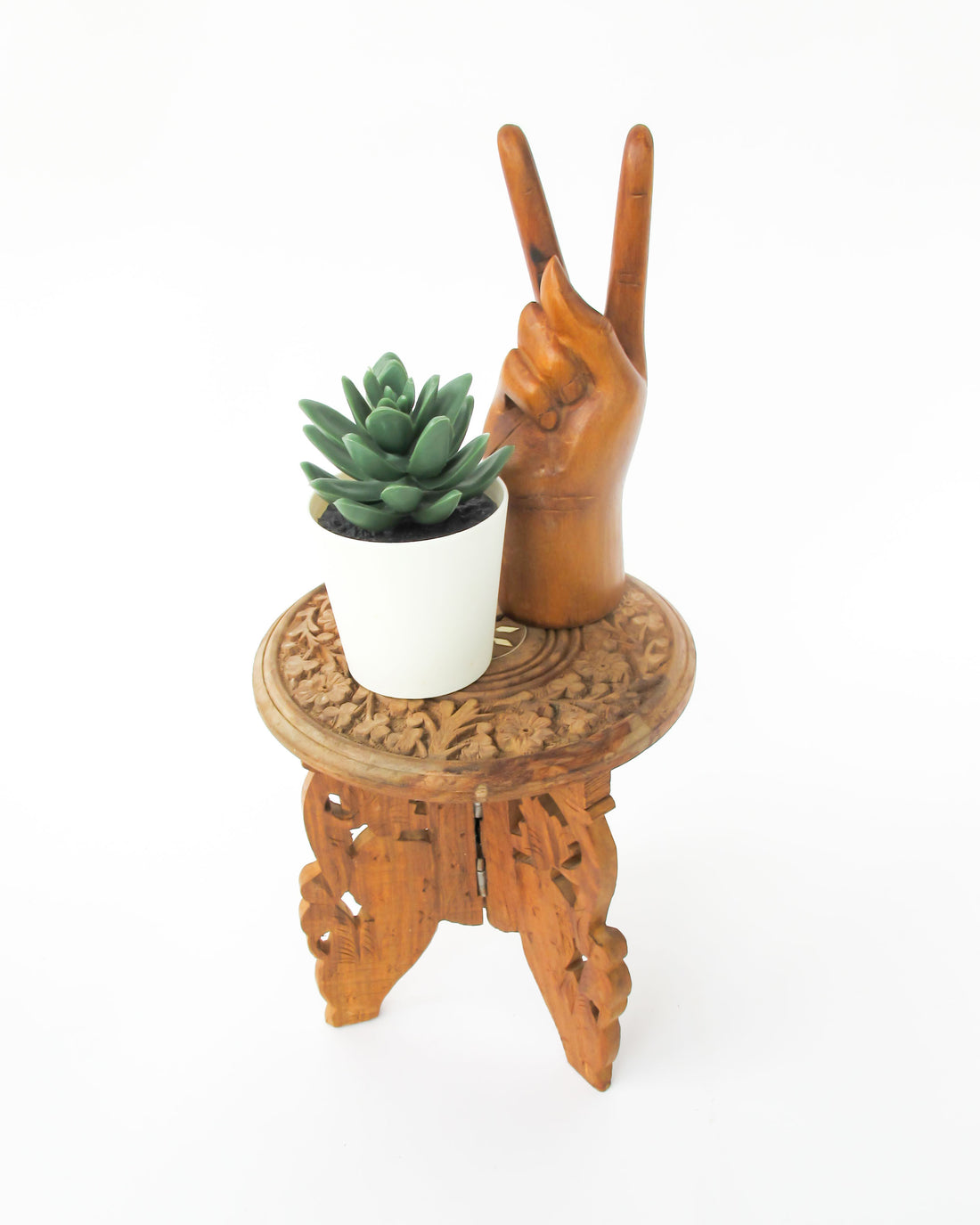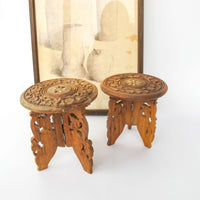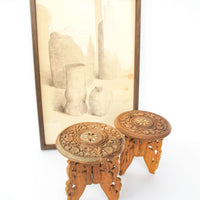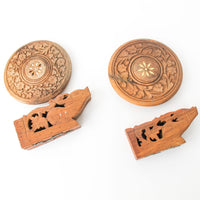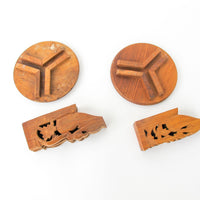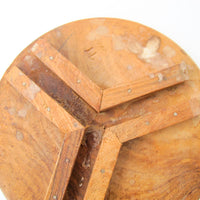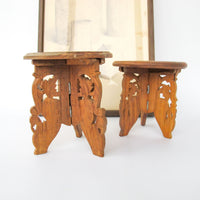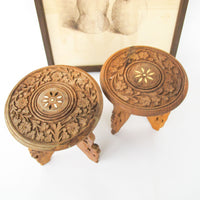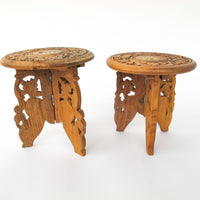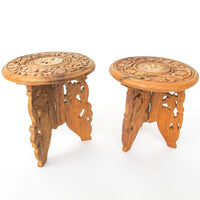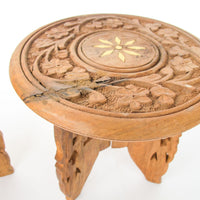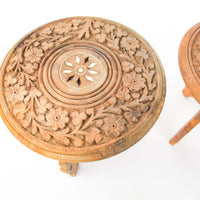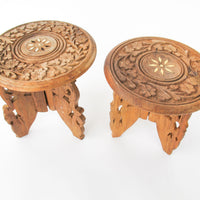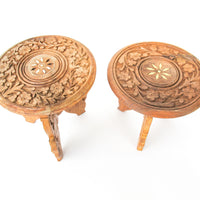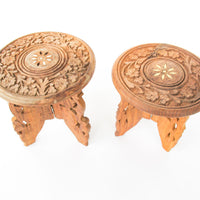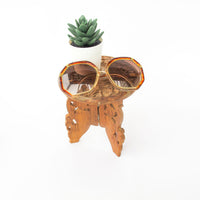 Mini Teak Folding Plant Stand Tables with Inlay
Each sold individually.
We love these adorable mini tables!
Beautiful solid wood hand carved vintage teak / Sheesham / Rosewood tables! Perfect for combining with other plant stands of various shapes and sizes/heights. Adds warmth and beautiful texture with its hand carved lattice work features. Originally made in India. Features a beautiful floral carved detailing. The bottom fits well in the base and each piece comes apart for easy storage. Perfect to elevate plant pots, vases etc.
One table is missing some the leaf inlay. 
Each Measures - 6" D x 6 1/8" H