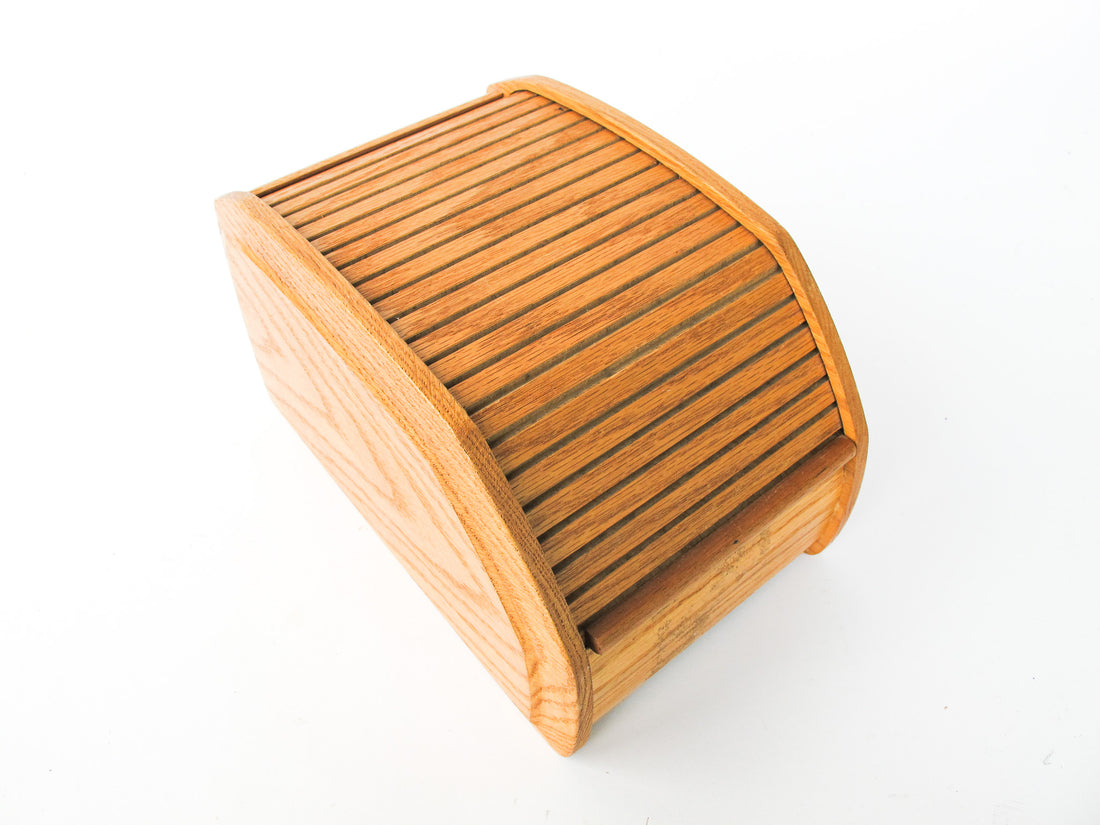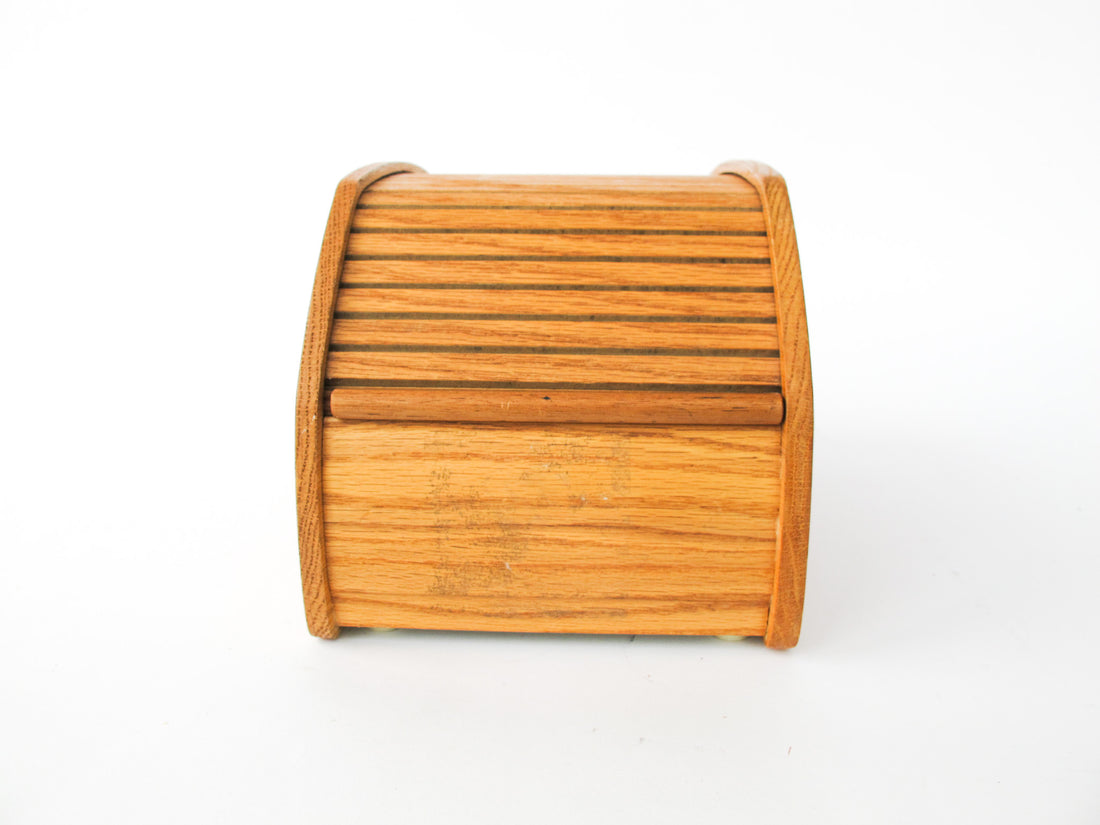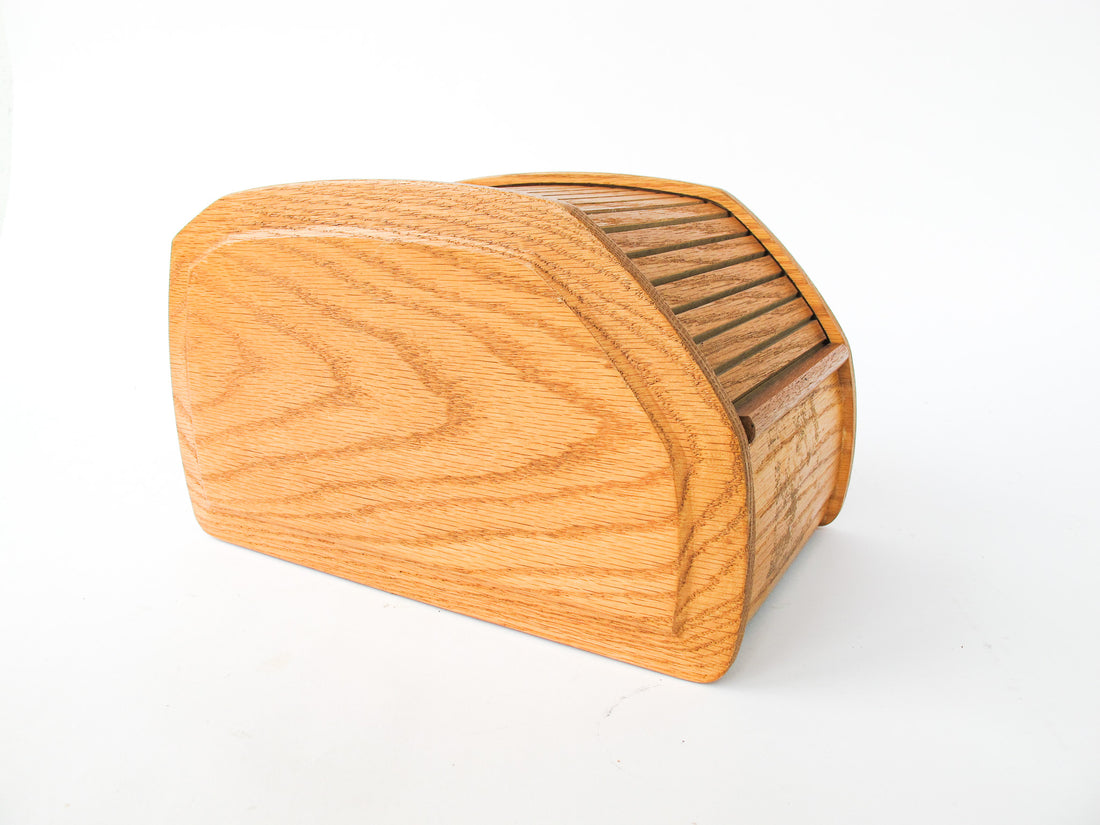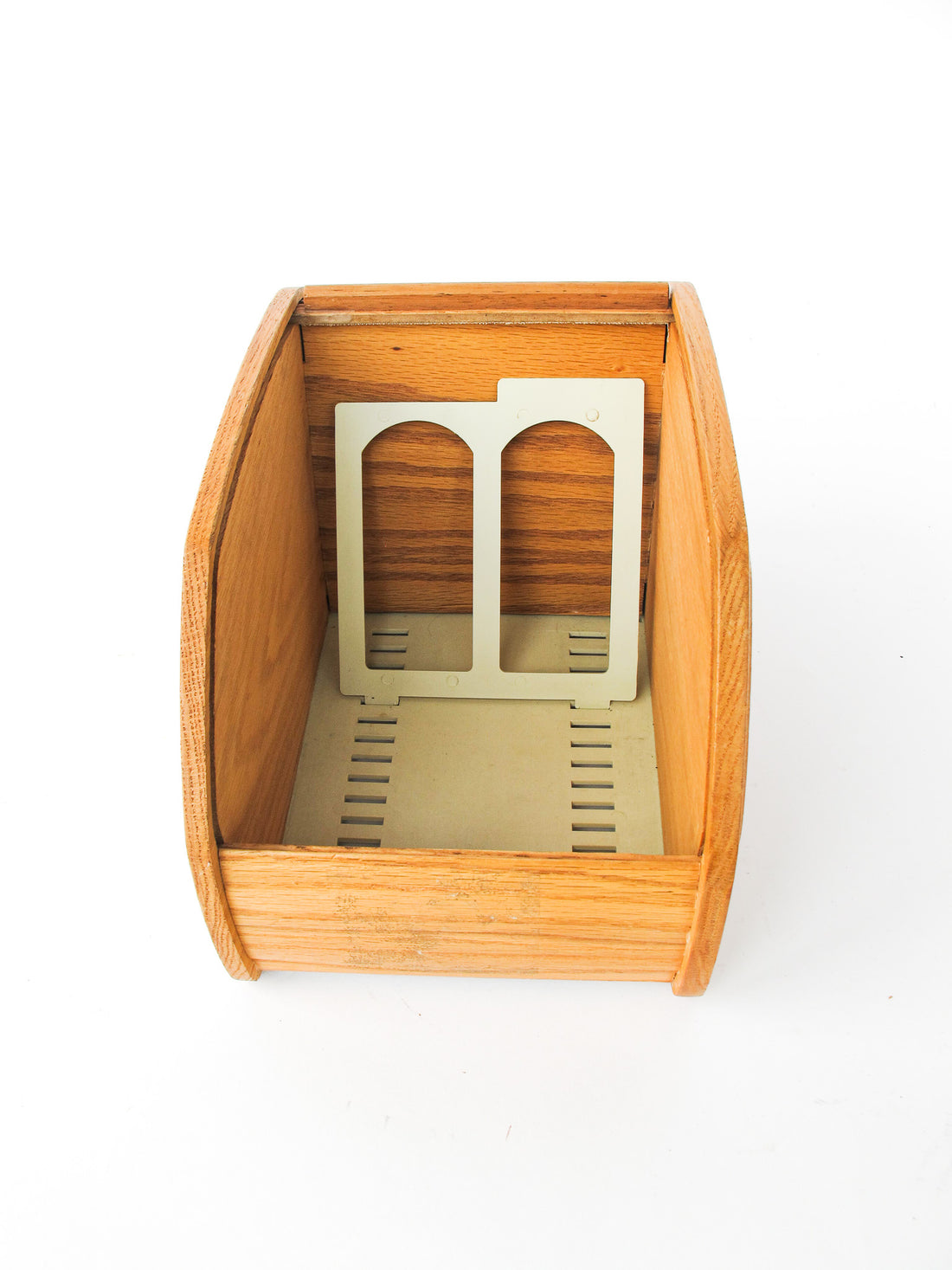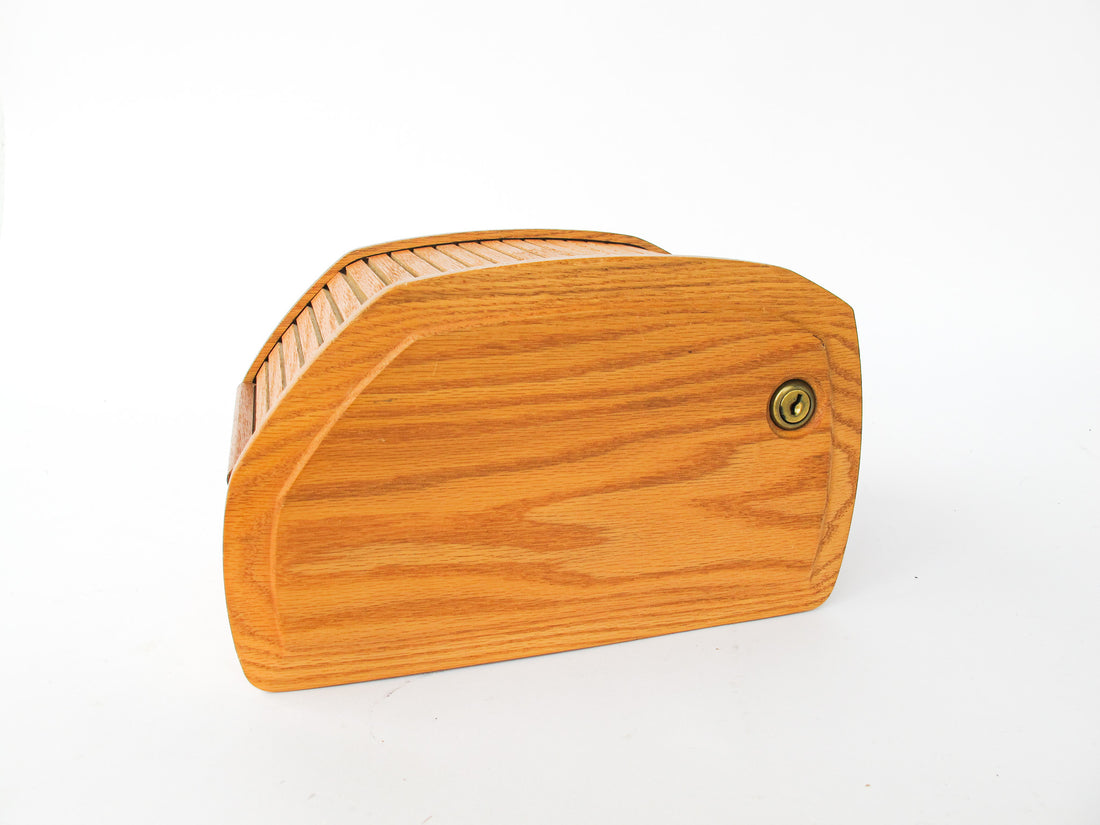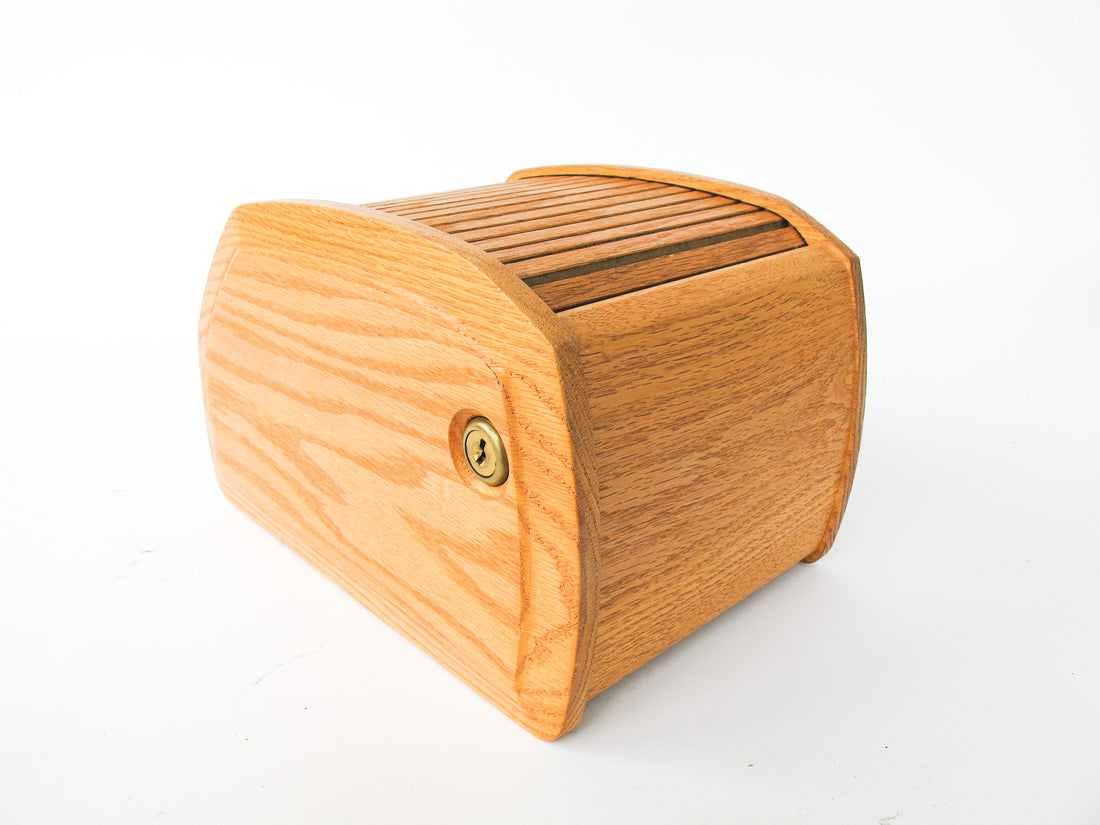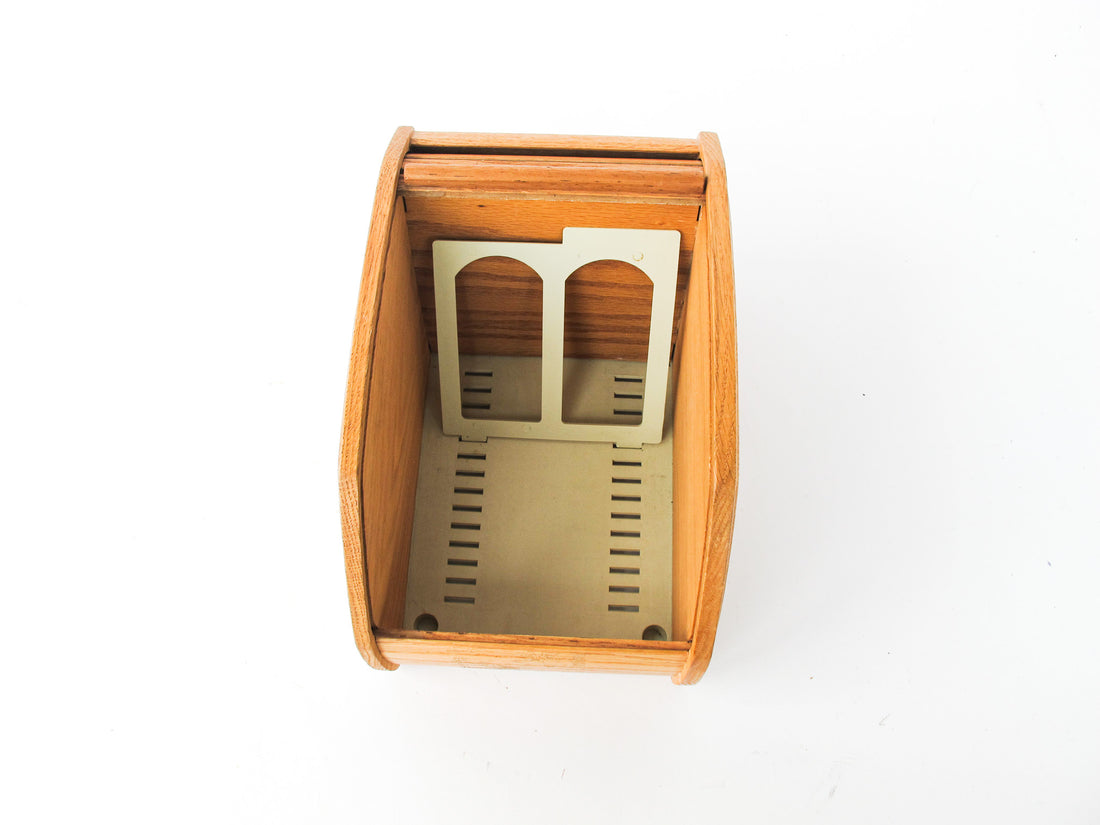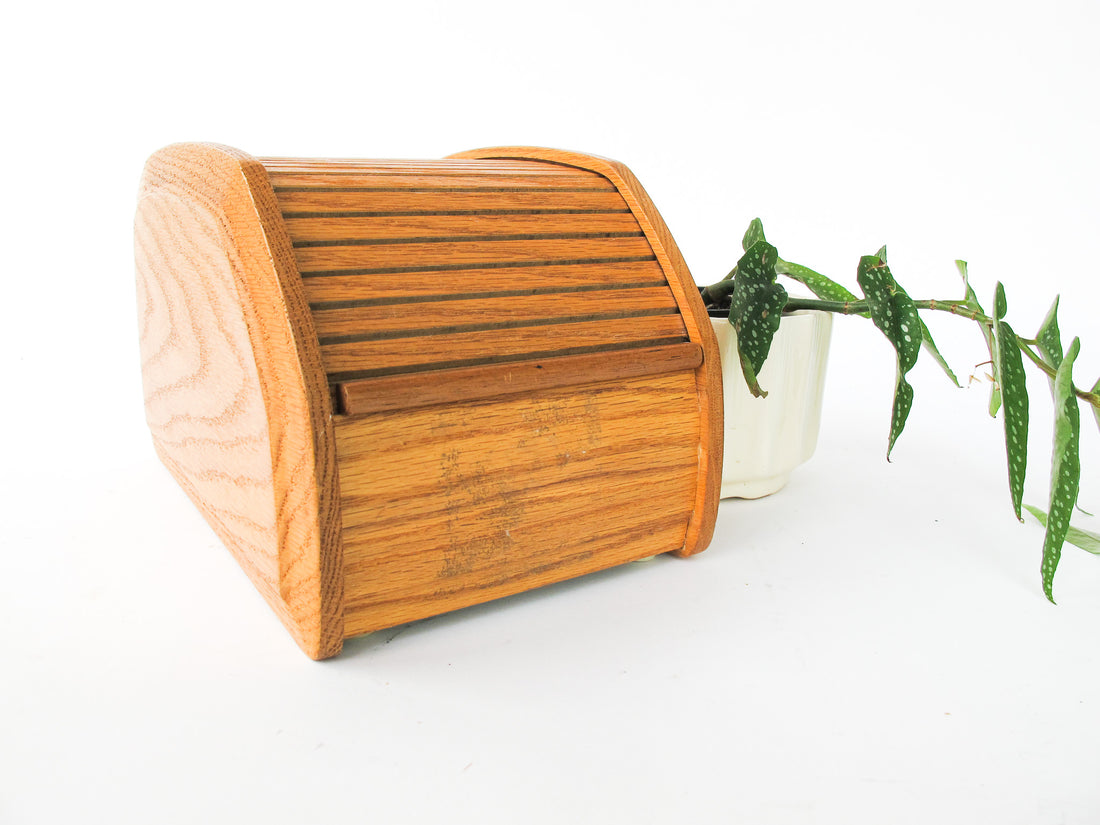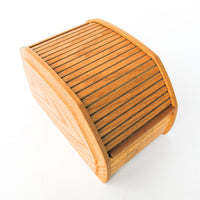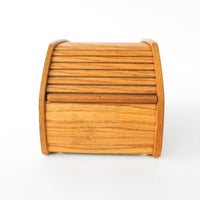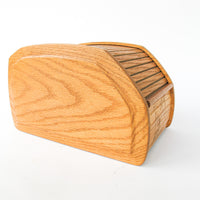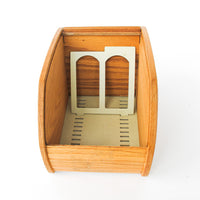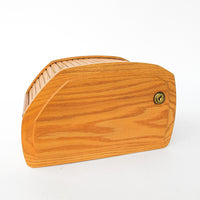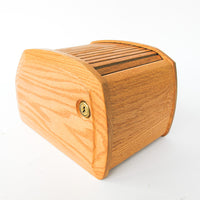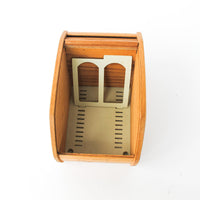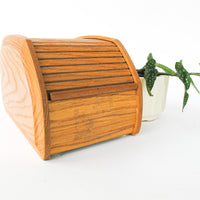 Tambour Roll Top Wood 8-Track Organizer Box
This mini tambour roll top wood 8-track organizer box is such a cute and unique piece!  It would be perfect in your home office, living room, etc. for storing cards, supplies, and more! This is such a cool vintage piece to have in your home. Features the original plastic divider. The bottom of this box is a thick plastic that has little vented slots. These boxes were original used to store 8-track tapes securely in your car. Now it can be repurposed to keep any other little items around your home stored away in style. 
In great vintage condition - has a lock but does not come with a key. A locksmith could easily re-key this for you. 
Measures - 11" L x 7" W x 7" H
Inside - 7.75" L x 6" W x 6" H