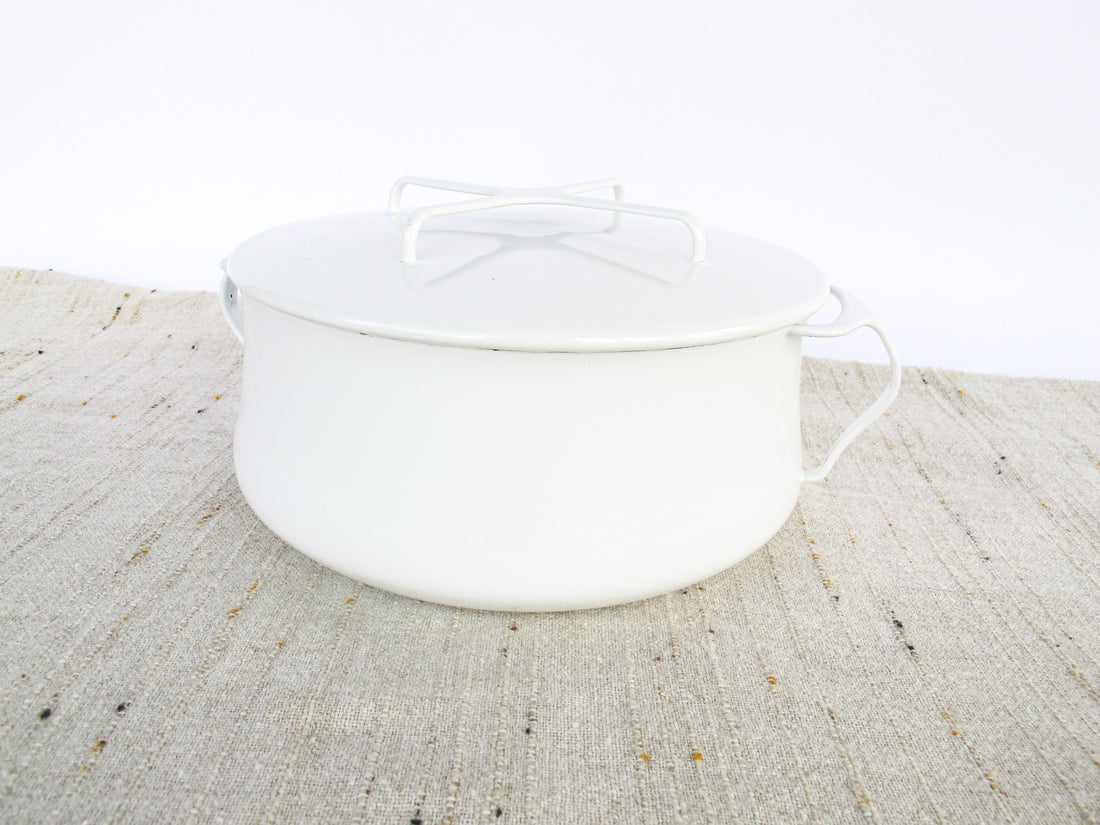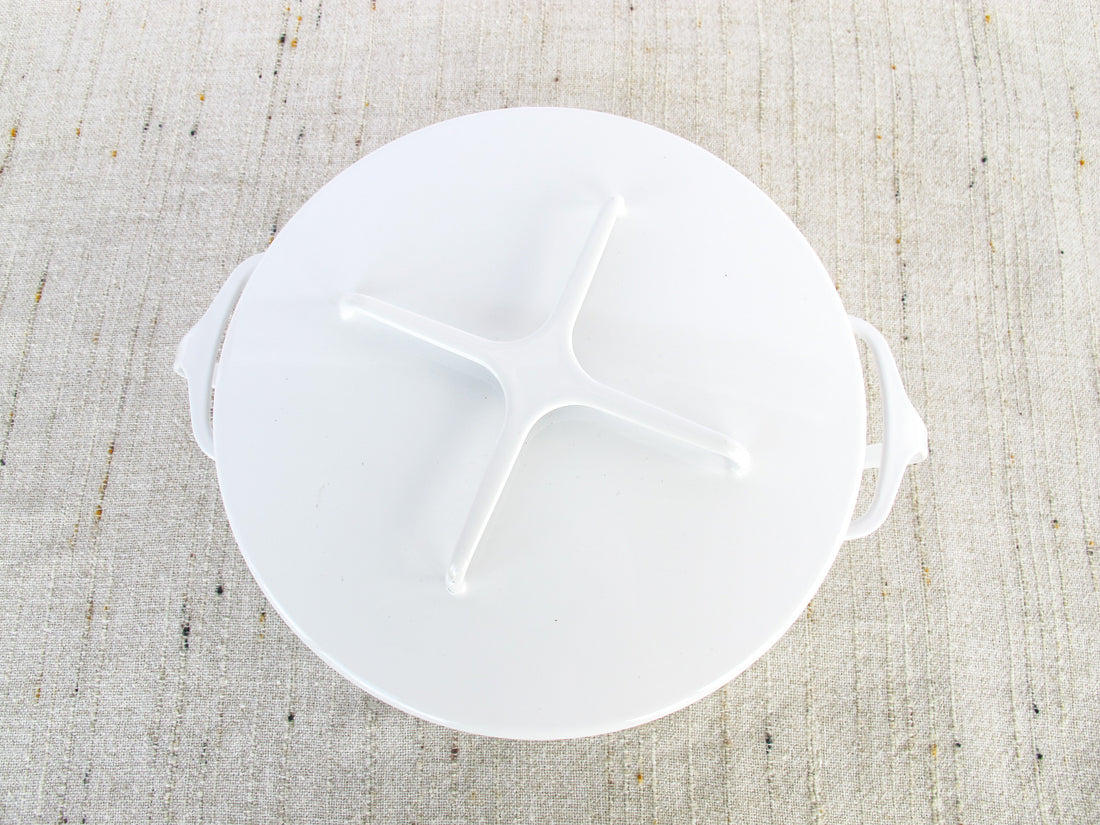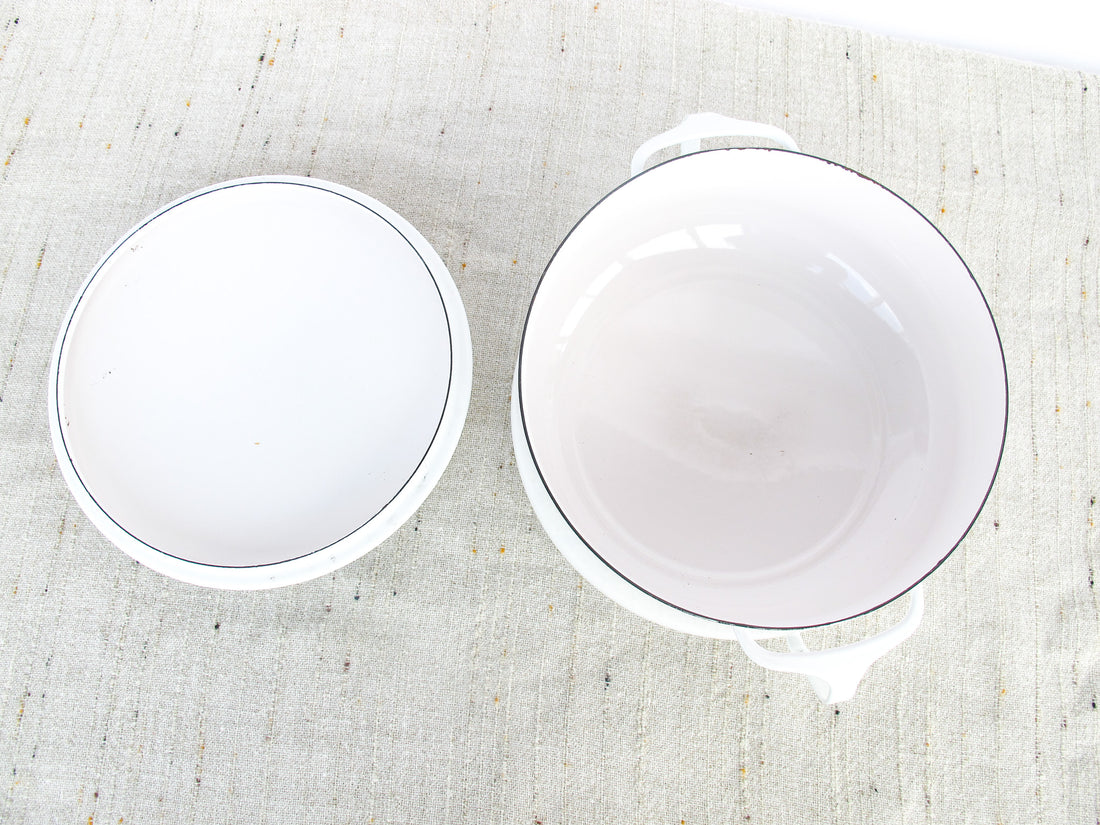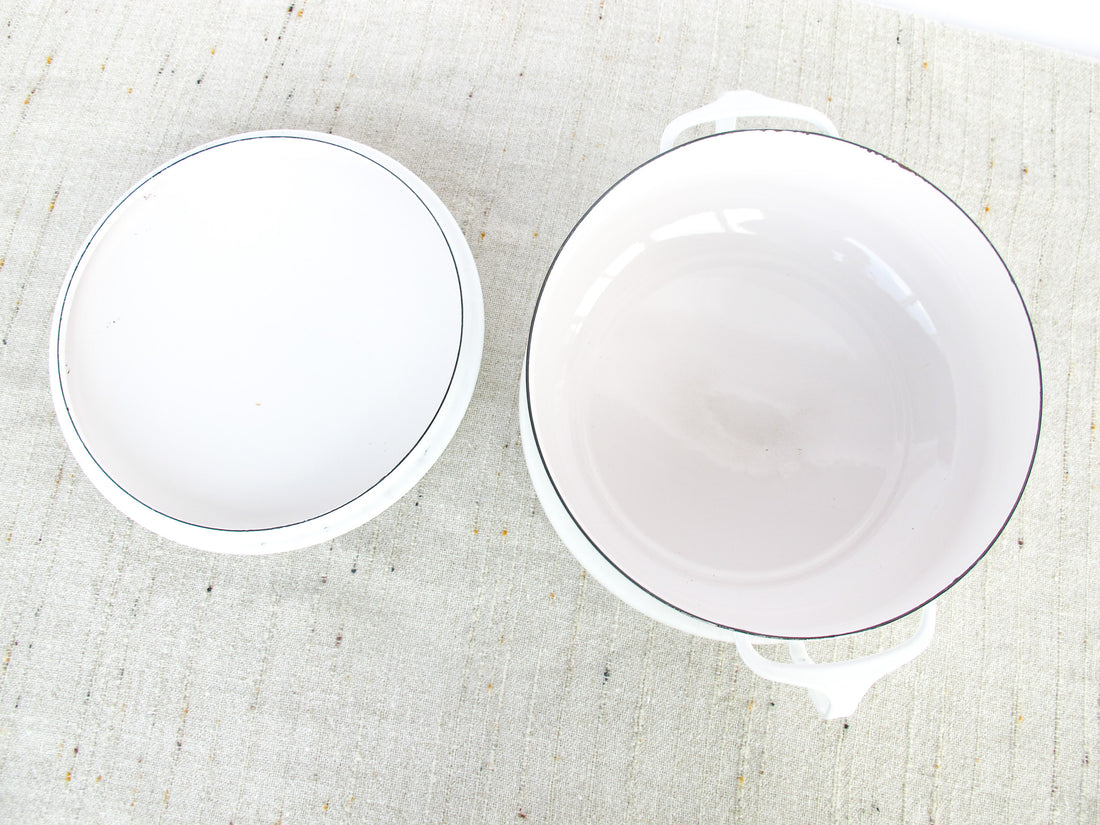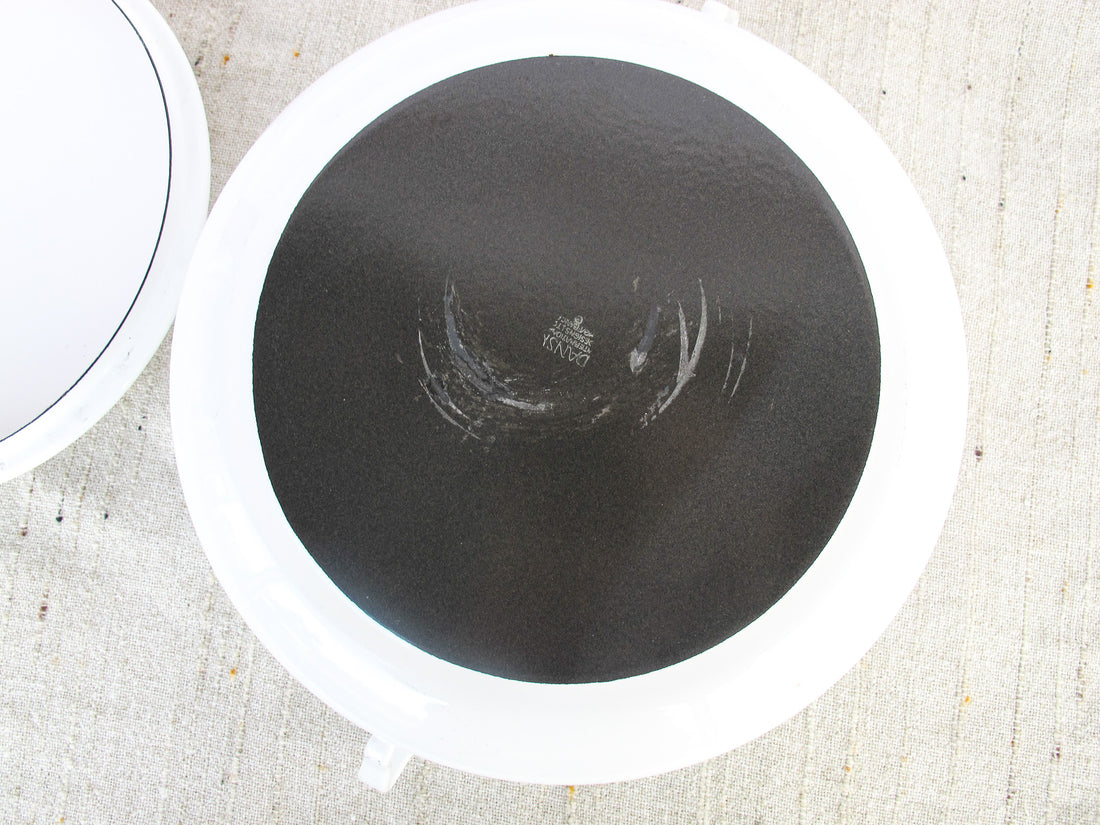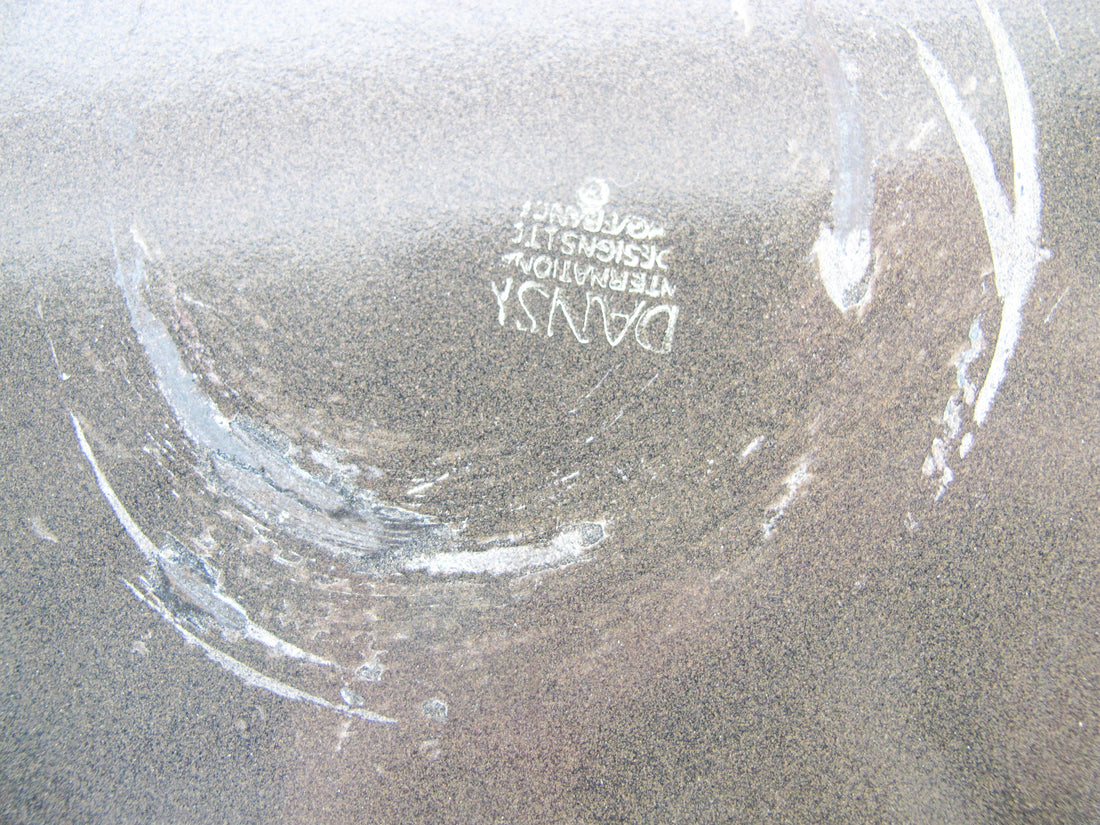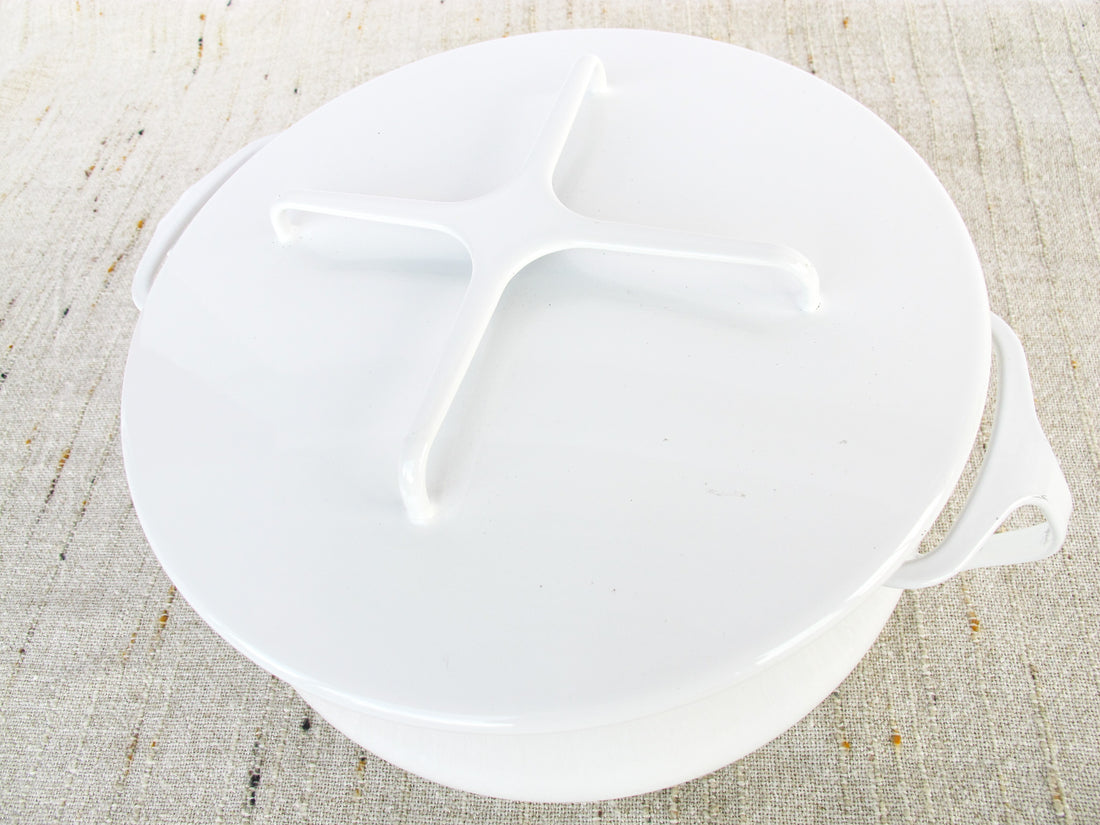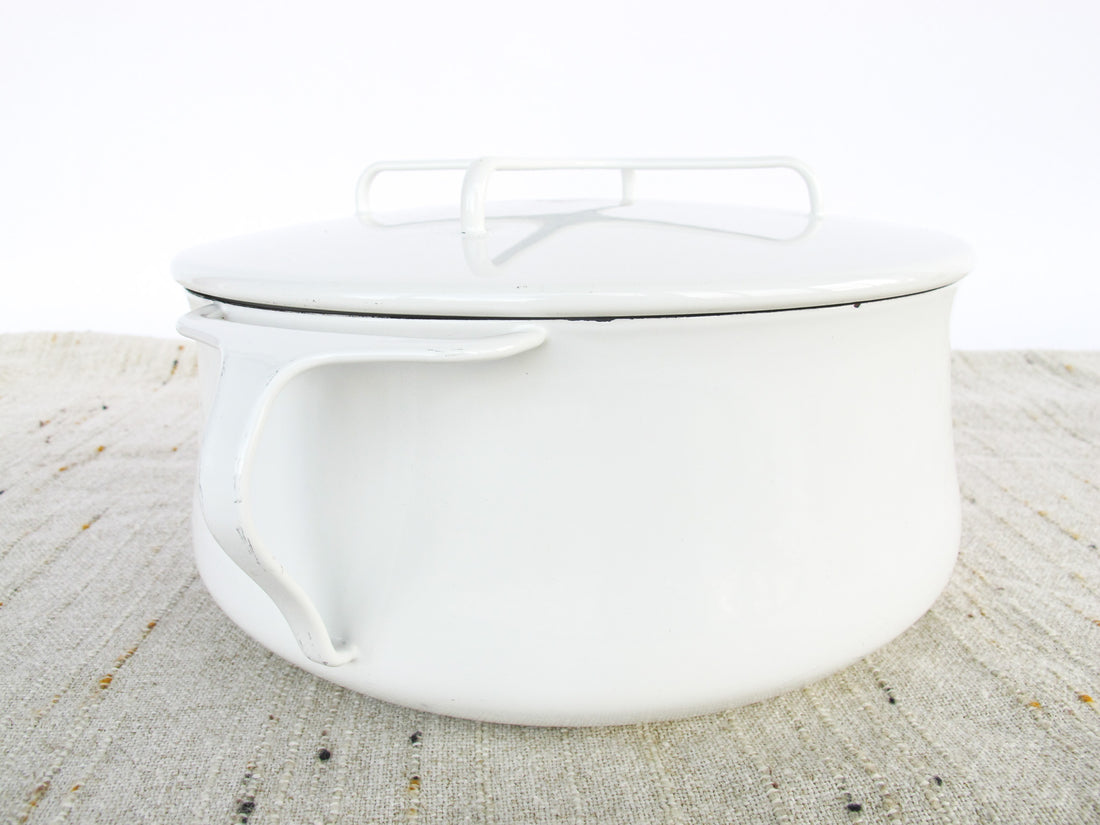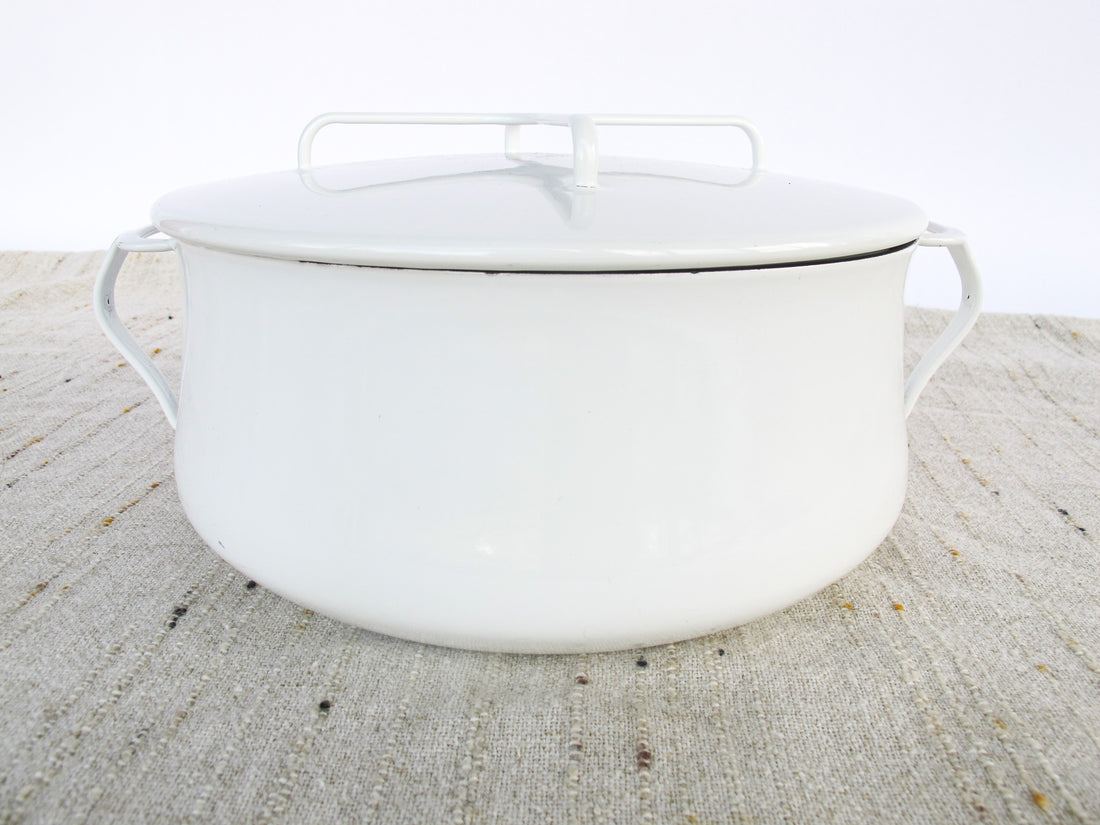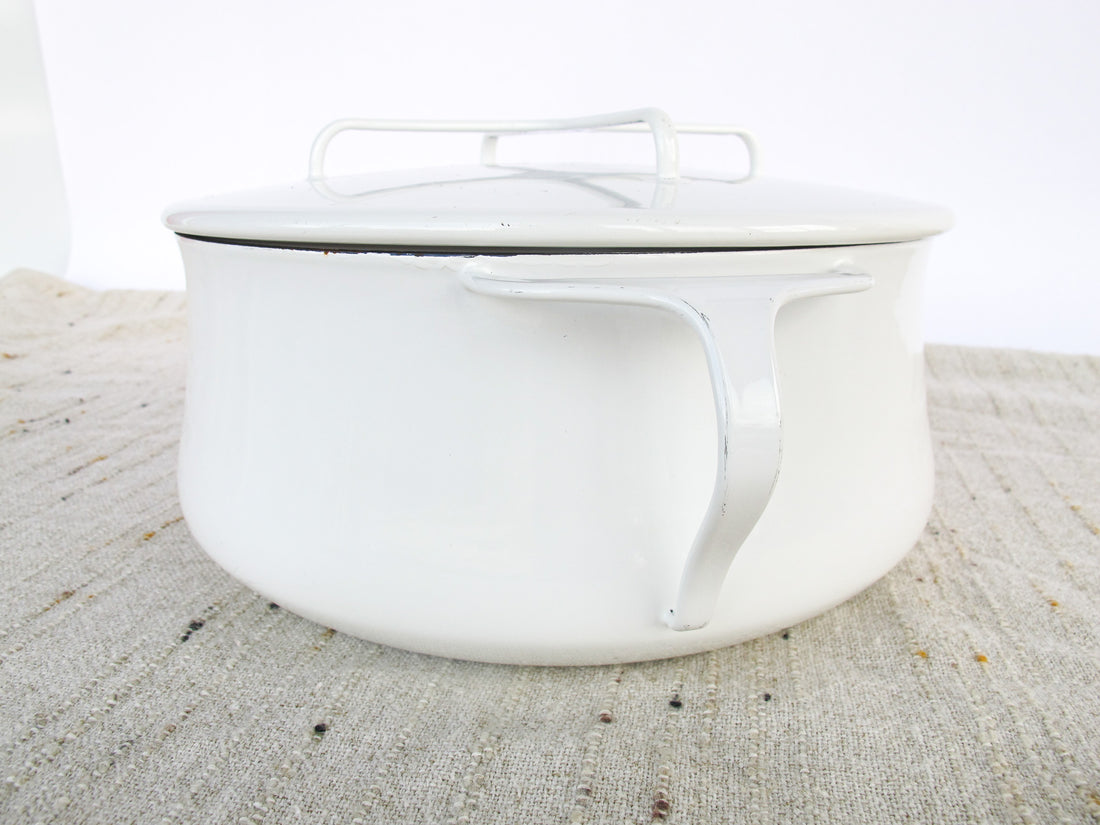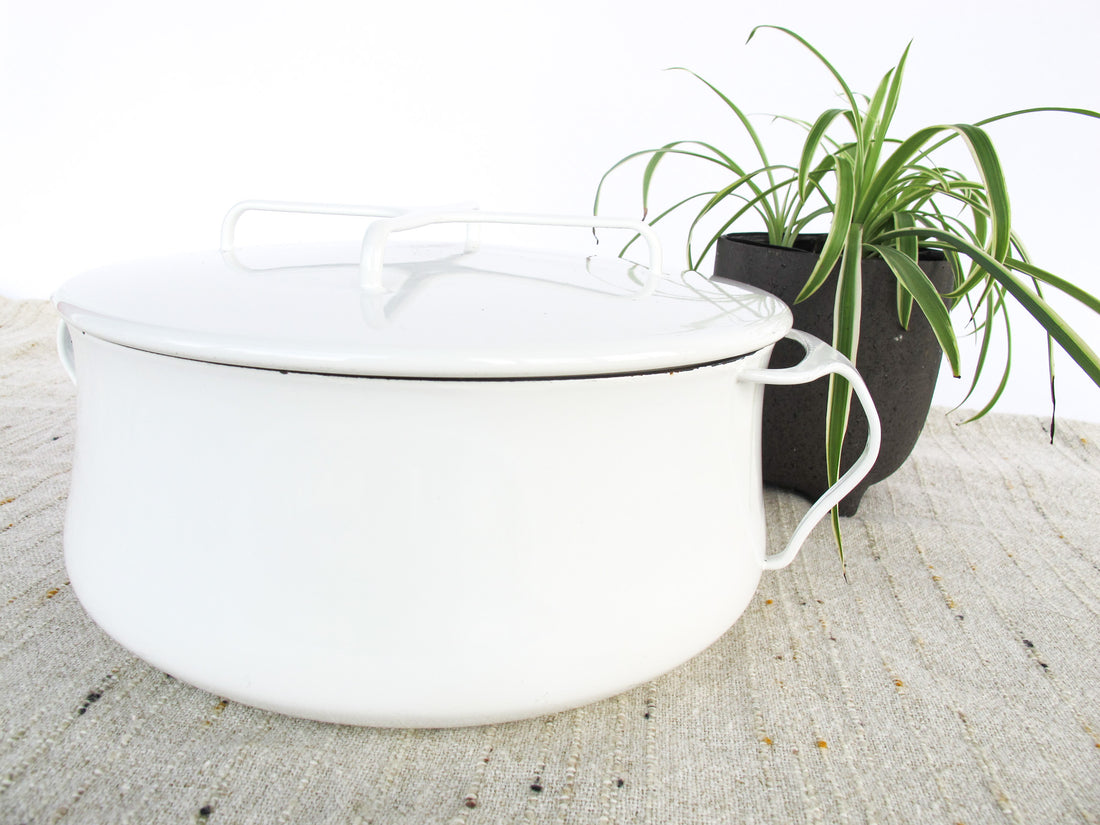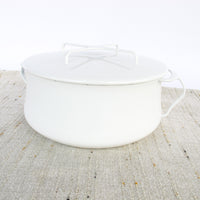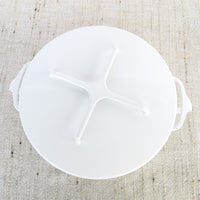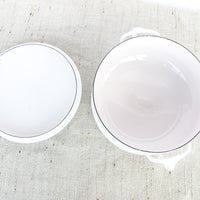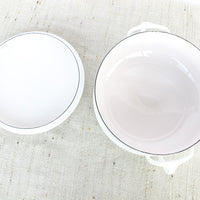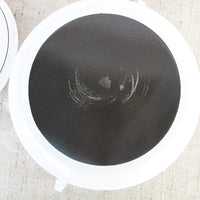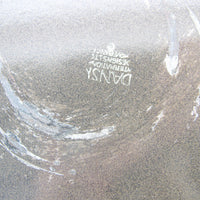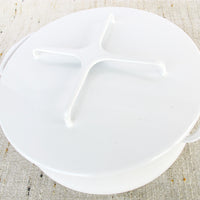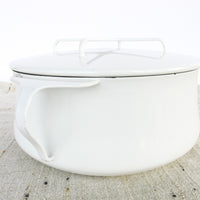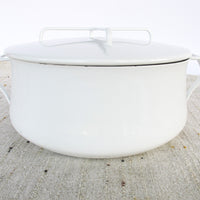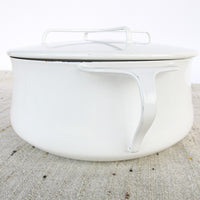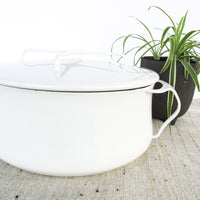 Midcentury White Medium Dansk French Cook Pot with Lid
Unique Dansk French cooking pot with a cross lid, a truly one of a kind. We love the amazing modern looking red finish. Has built in ceramic handles on both sides for easy gripping. We love the white glaze that goes all the way to the top where it meets a very fresh pop of white interior. Dansk brand is marked on the bottom. 

Has the original lid. The shape of this lidded dish is beautifully crafted with a cross design lid with grip. It has a few scratches that add to its vintage character.

This dish would complement most any kitchen to add contrast or layer with other decorative elements. Perfect for baking, stewing etc. Gift this item to a cooking lover!
Measures - 13.5" L (handle to handle) X 10.5" D X 6" H (5 quarts?) / 10" D internal pot X 5" H

Today, Dansk enamelware pots remain popular among collectors and design enthusiasts. Their clean lines, functional design, and high-quality construction make them a classic example of mid-century modern design, and their enduring popularity is a testament to Quistgaard's vision and craftsmanship.