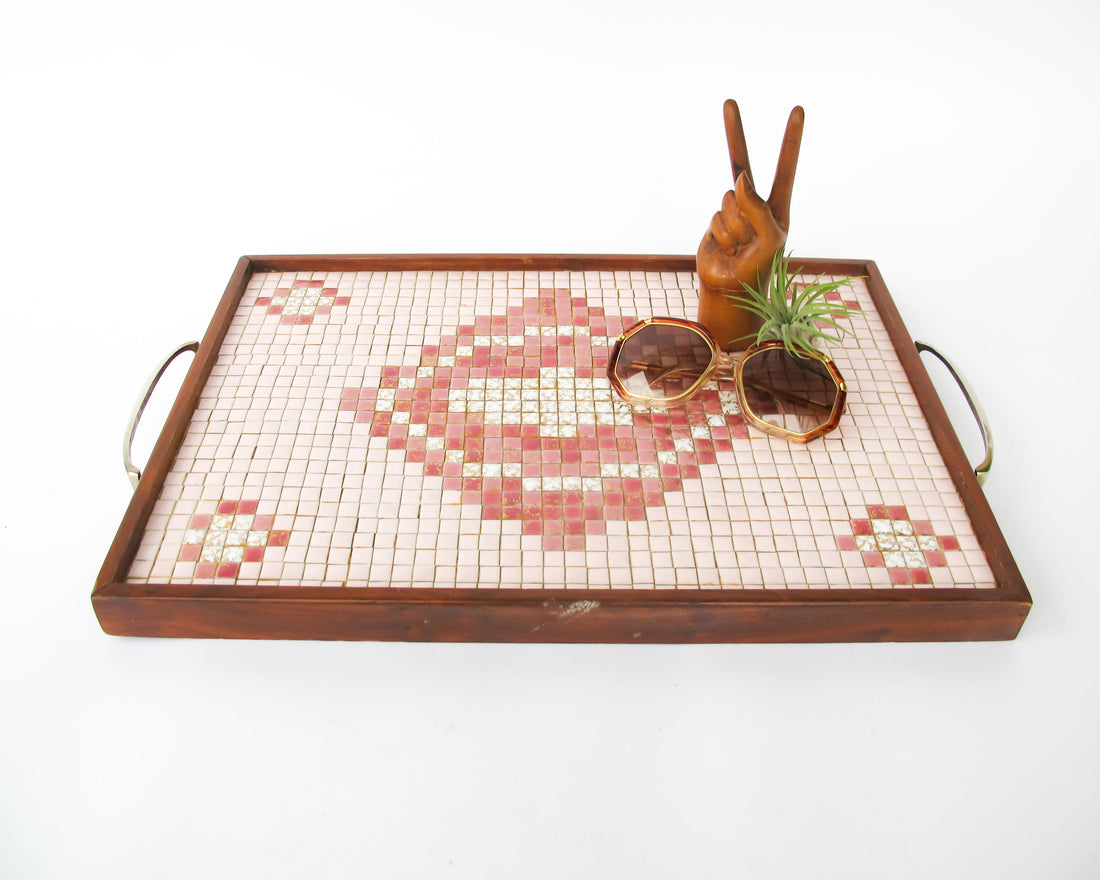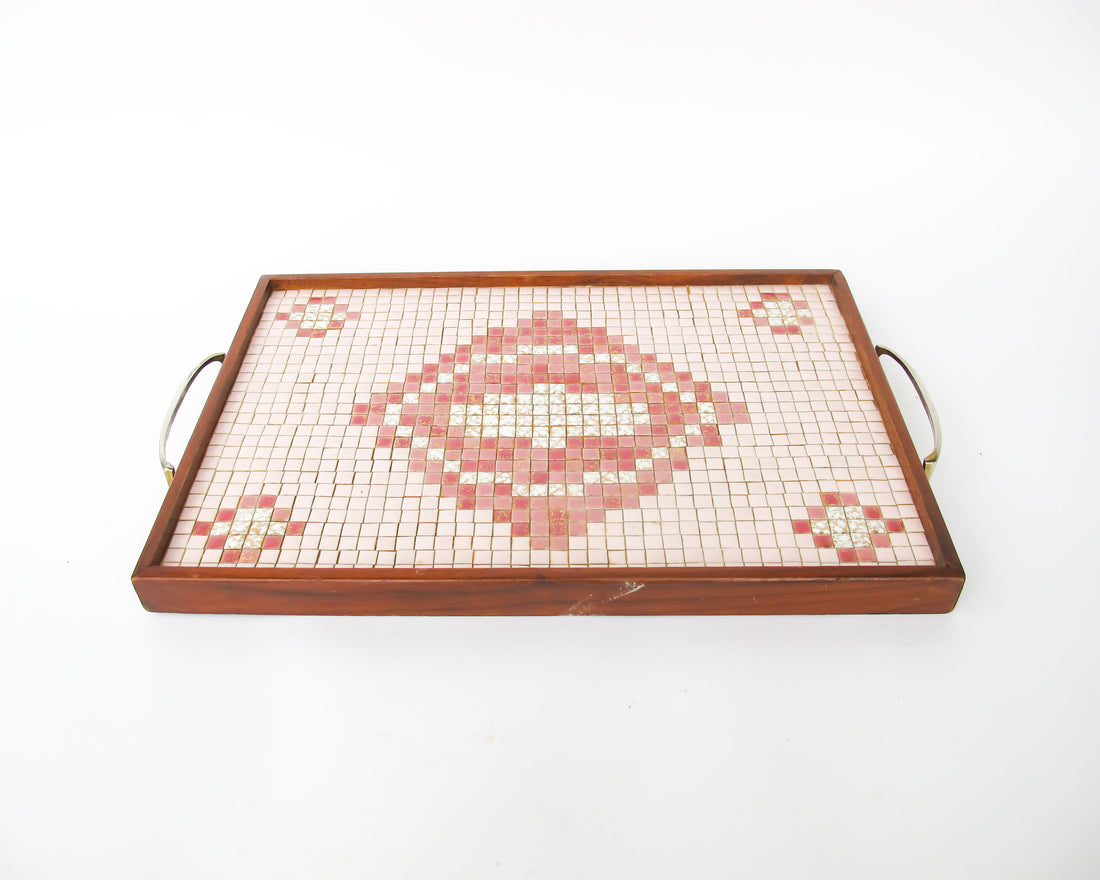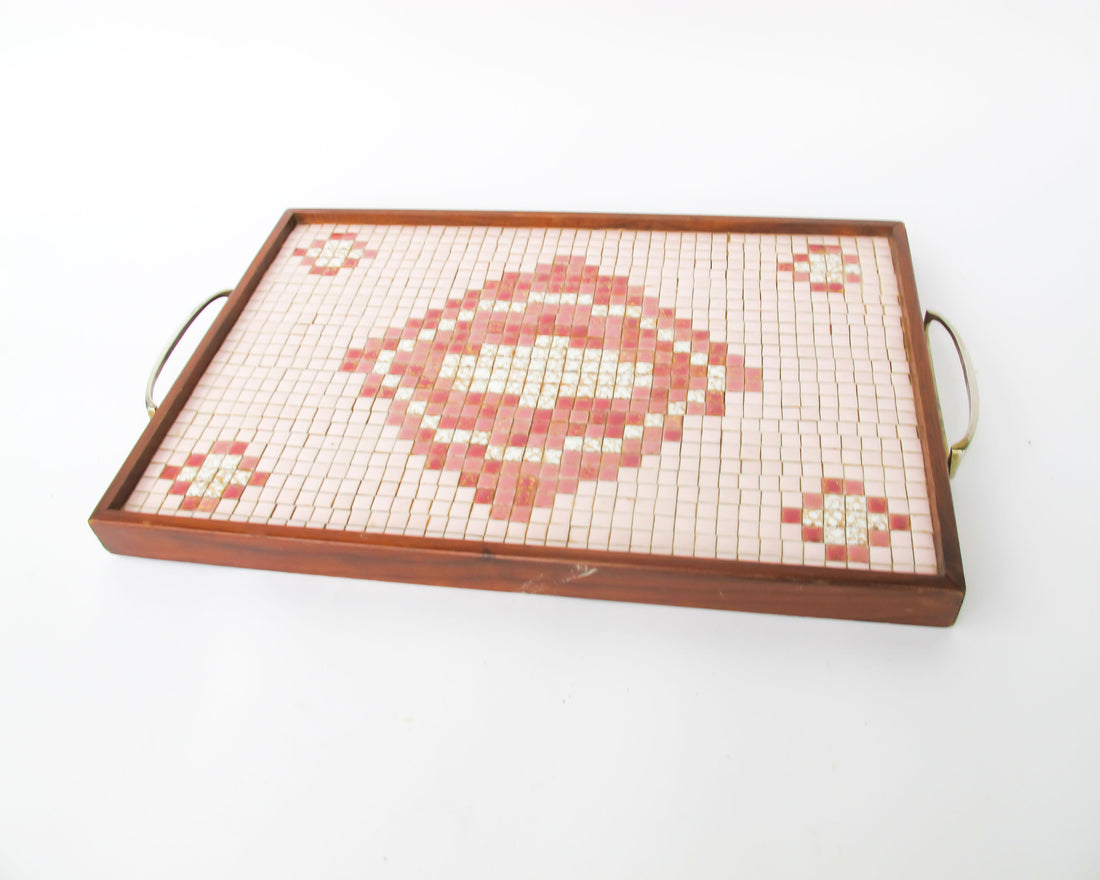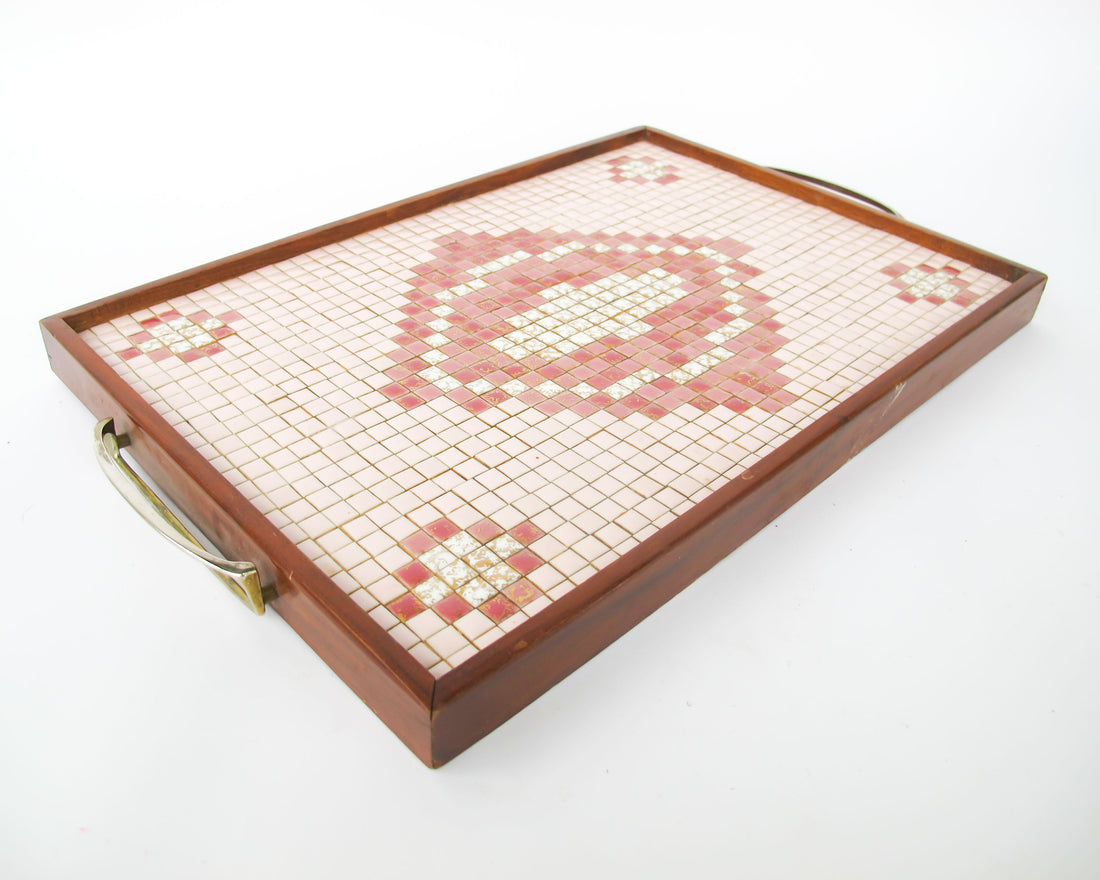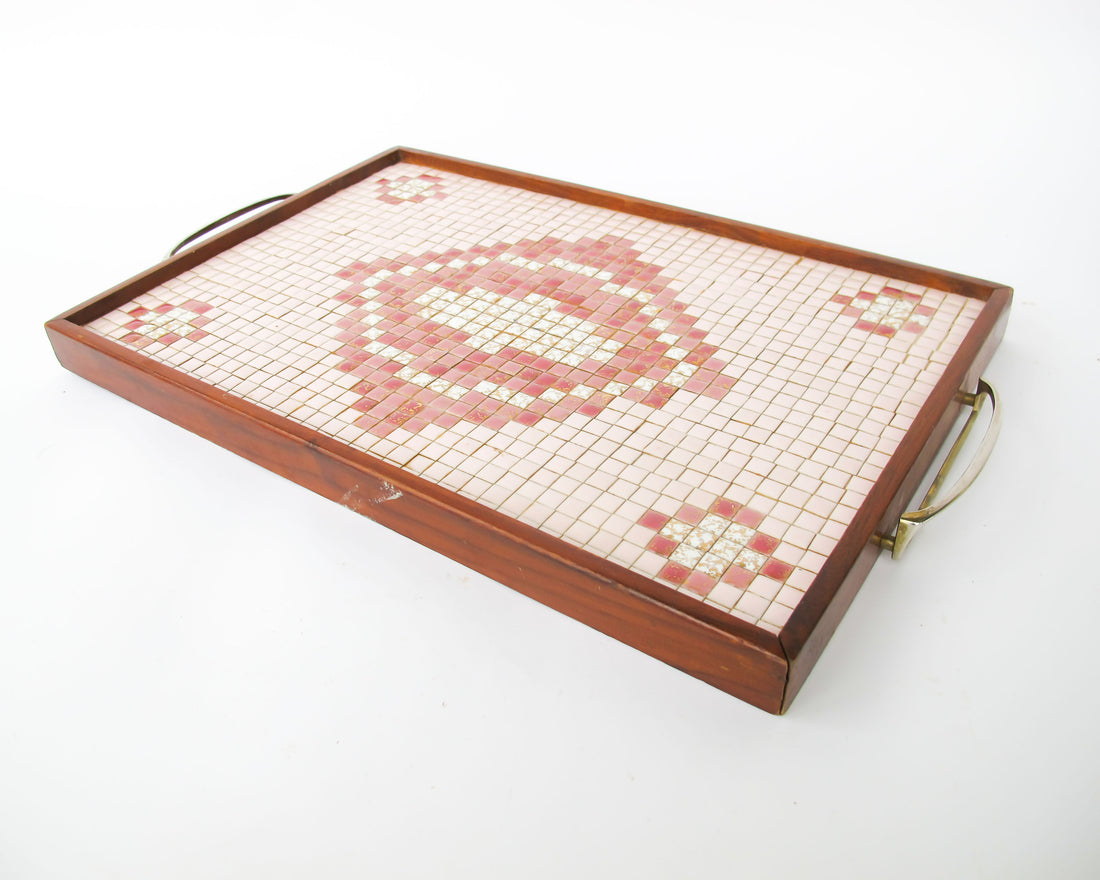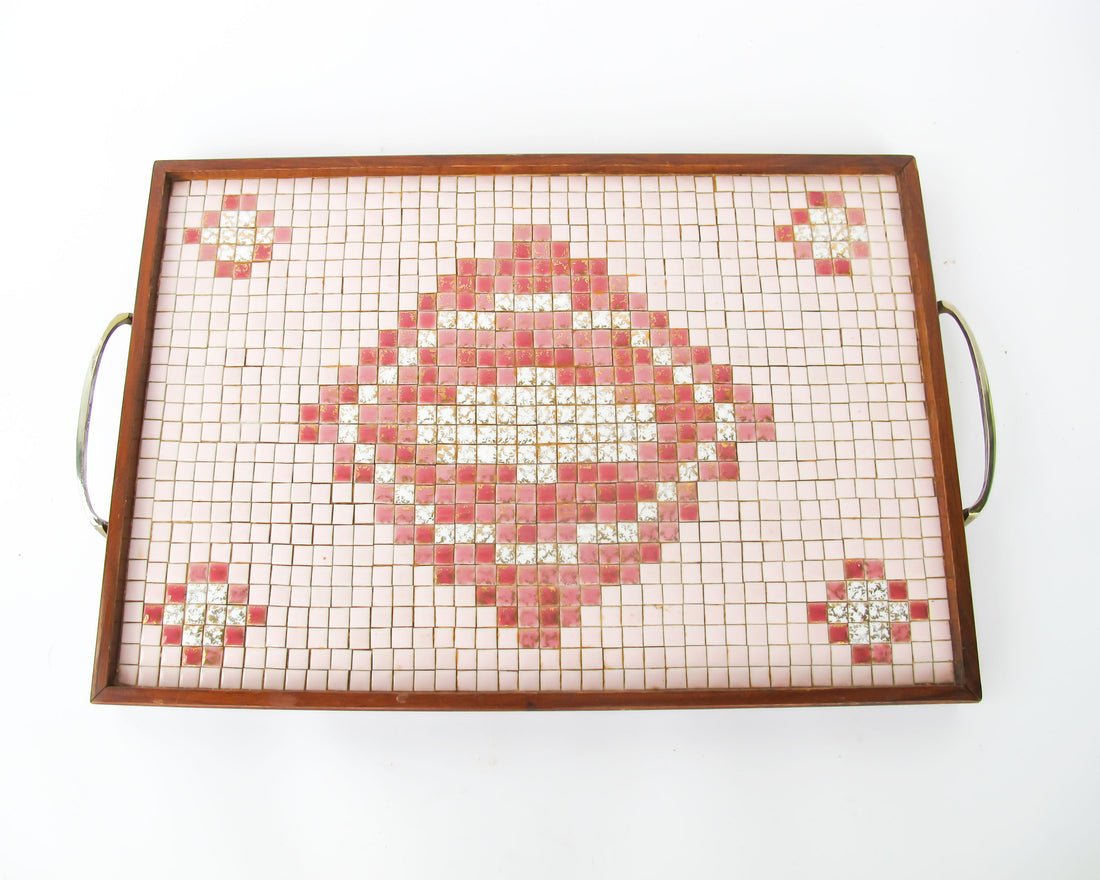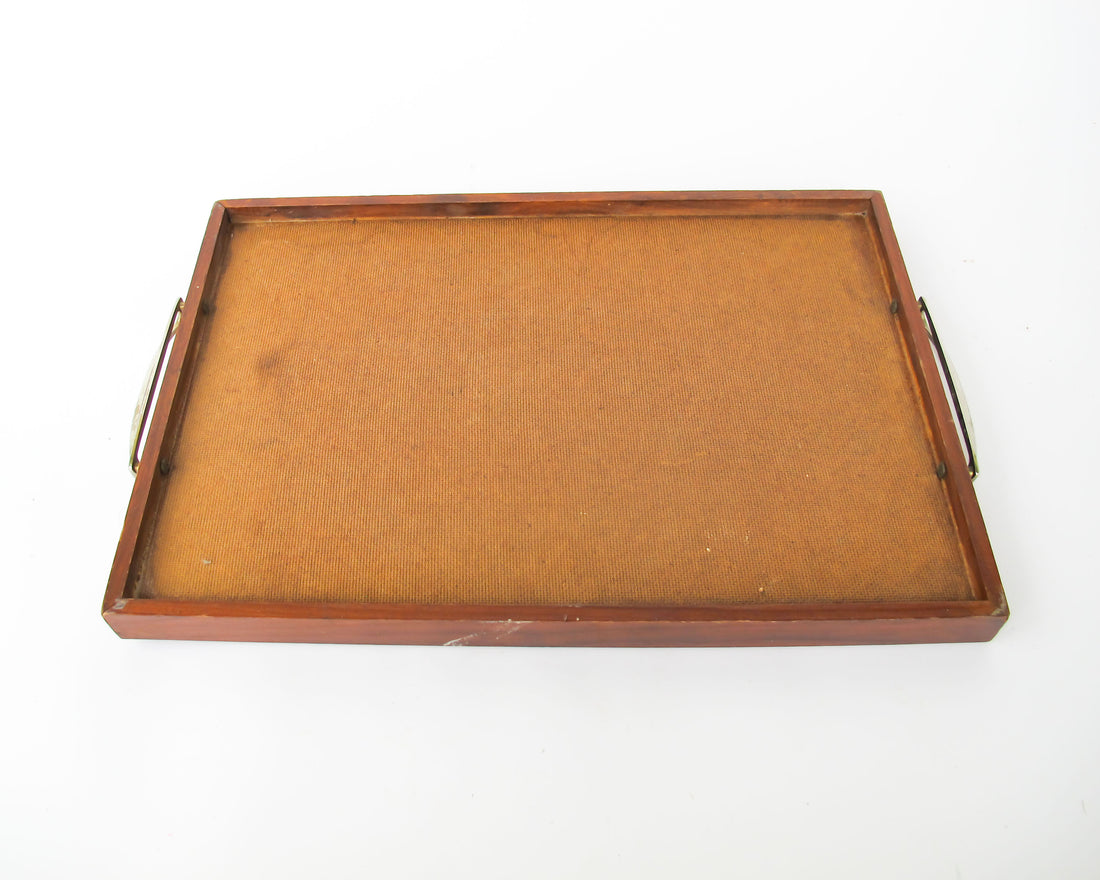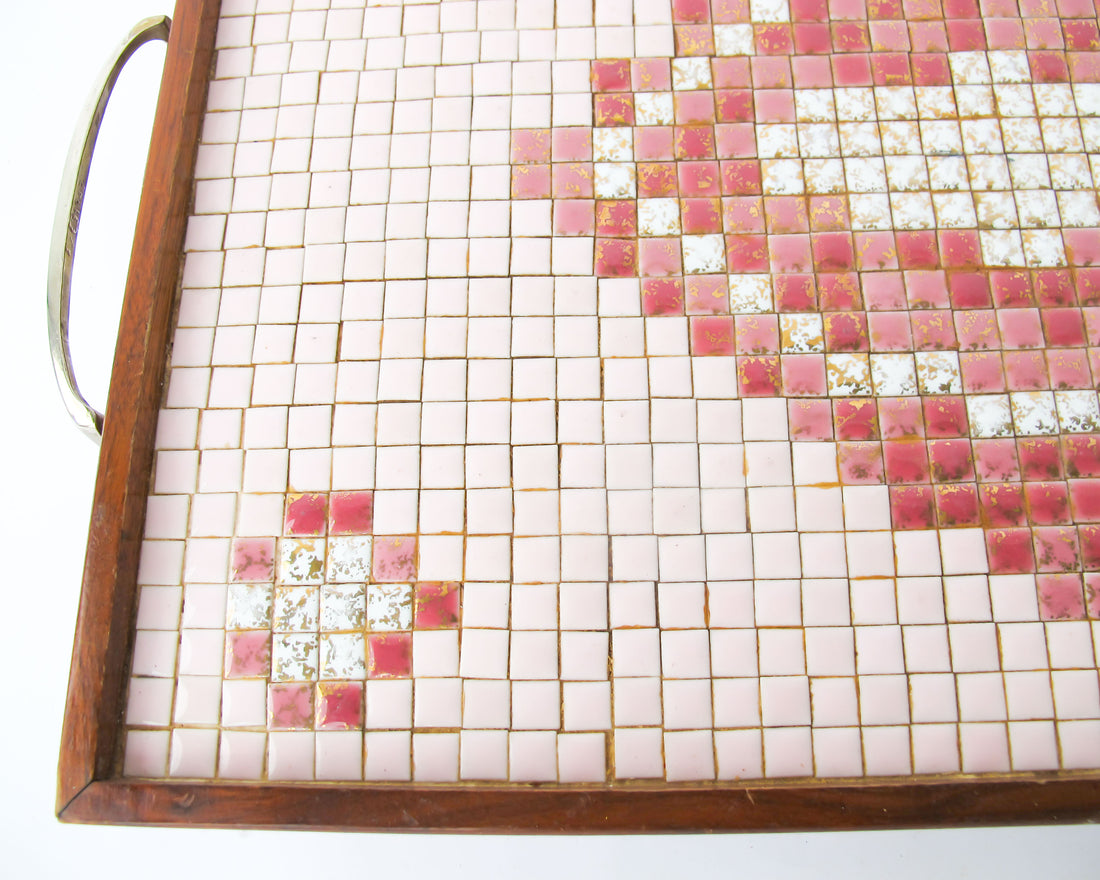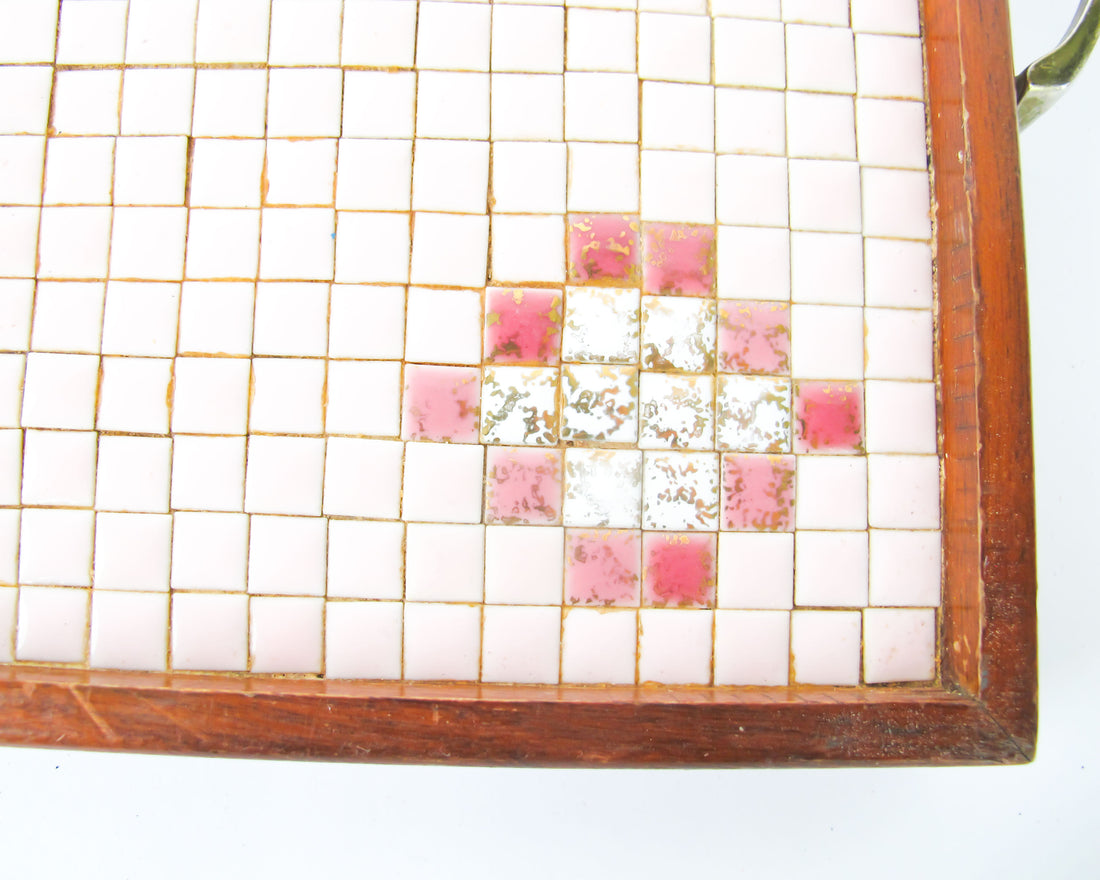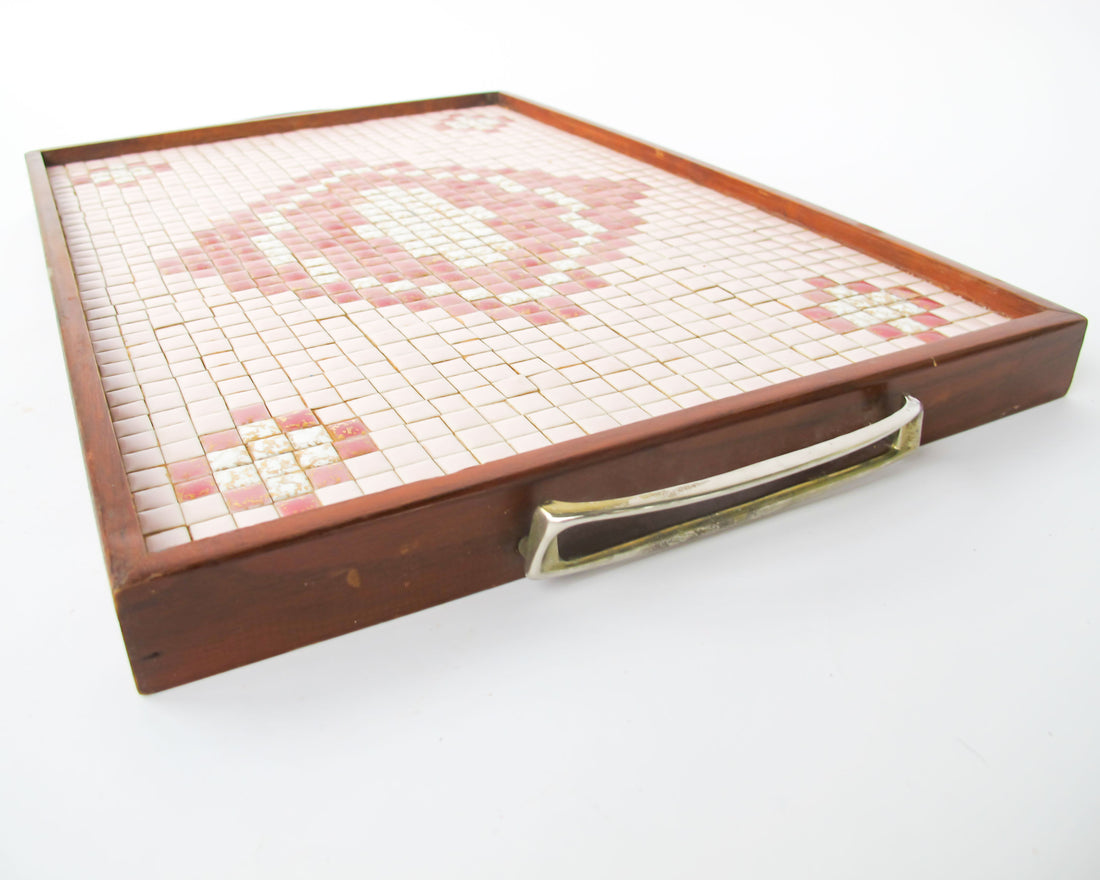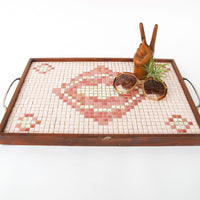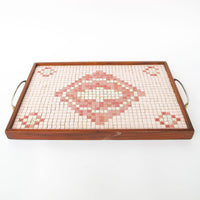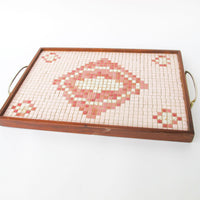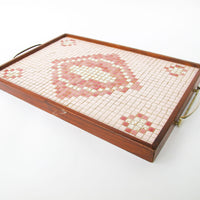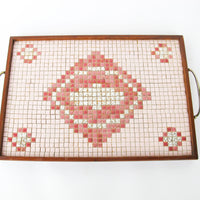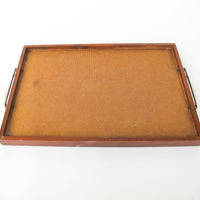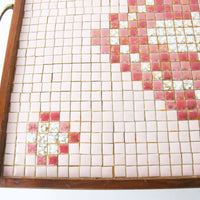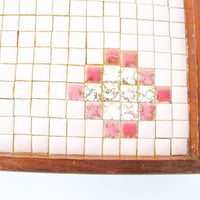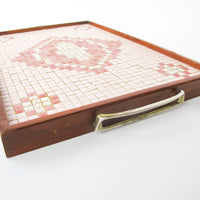 NEW - Midcentury Pink Square Mini Tile Wood Tray with Brass Handles
Midcentury mini tile art is absolutely our jam!  This handmade tray made the cut with its incredible pink mini tile patterning on a solid wood tray base. The tray has midcentury brass flashed handles for easy handling.
There is some wear to the grout between the tiles that doesn't create any loose tiles, just character. This tray is best used for serving or to elevate items on a coffee table, entry table etc.
Measure - 20.5" L x 12 5/8" W x 1.25" H (interior of tray measures: 17.5" L x 12" W)