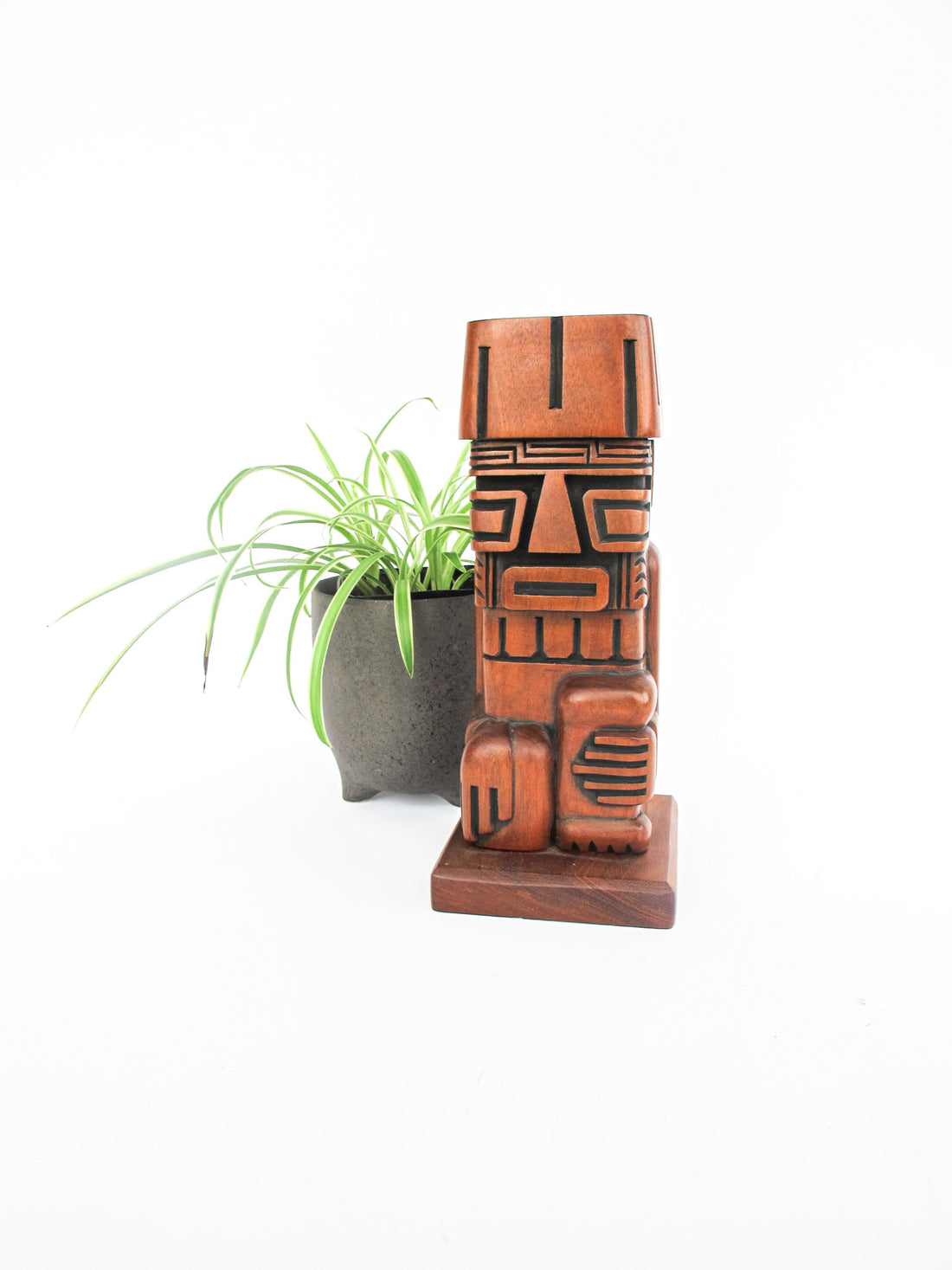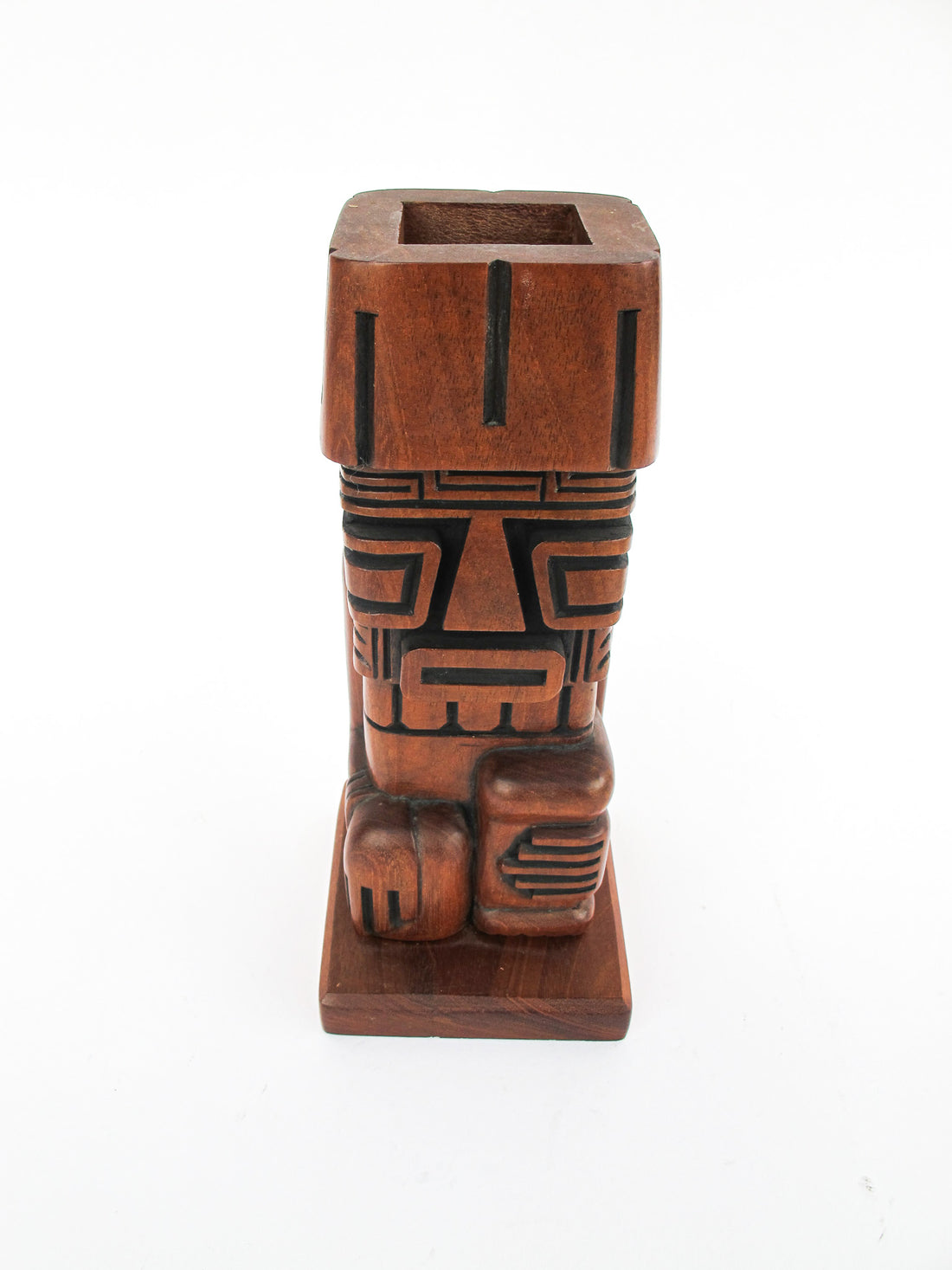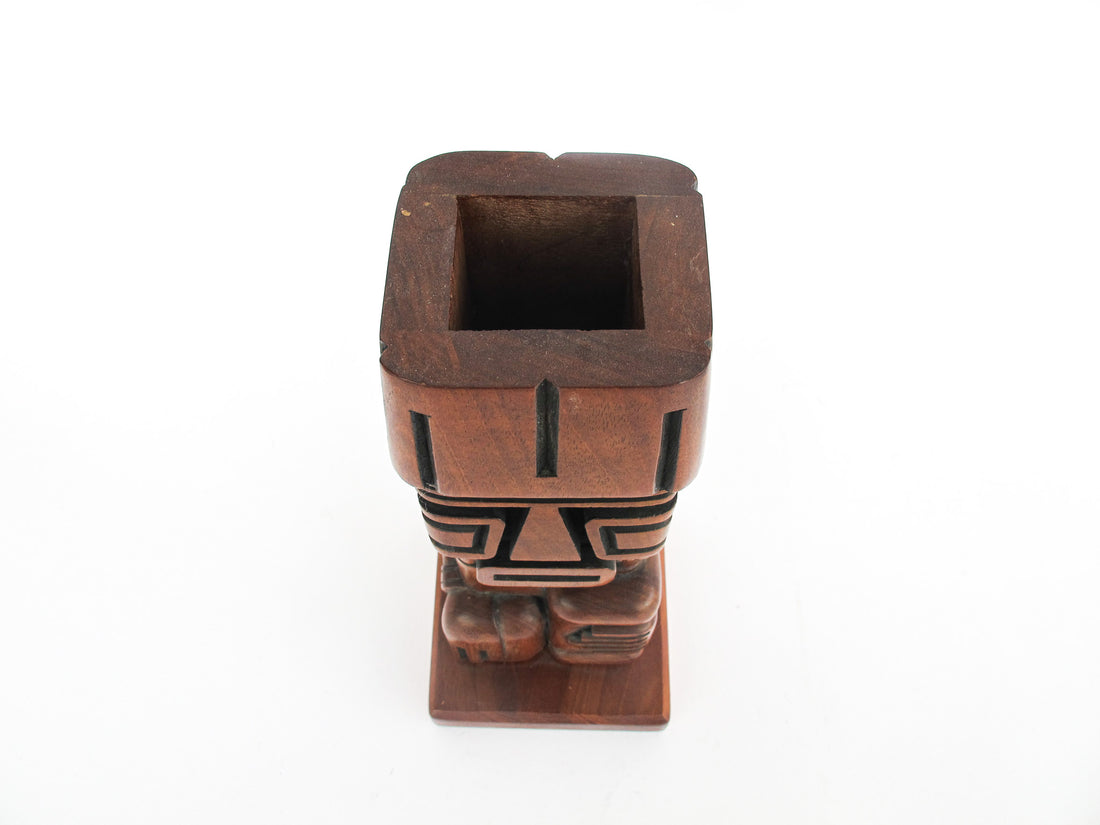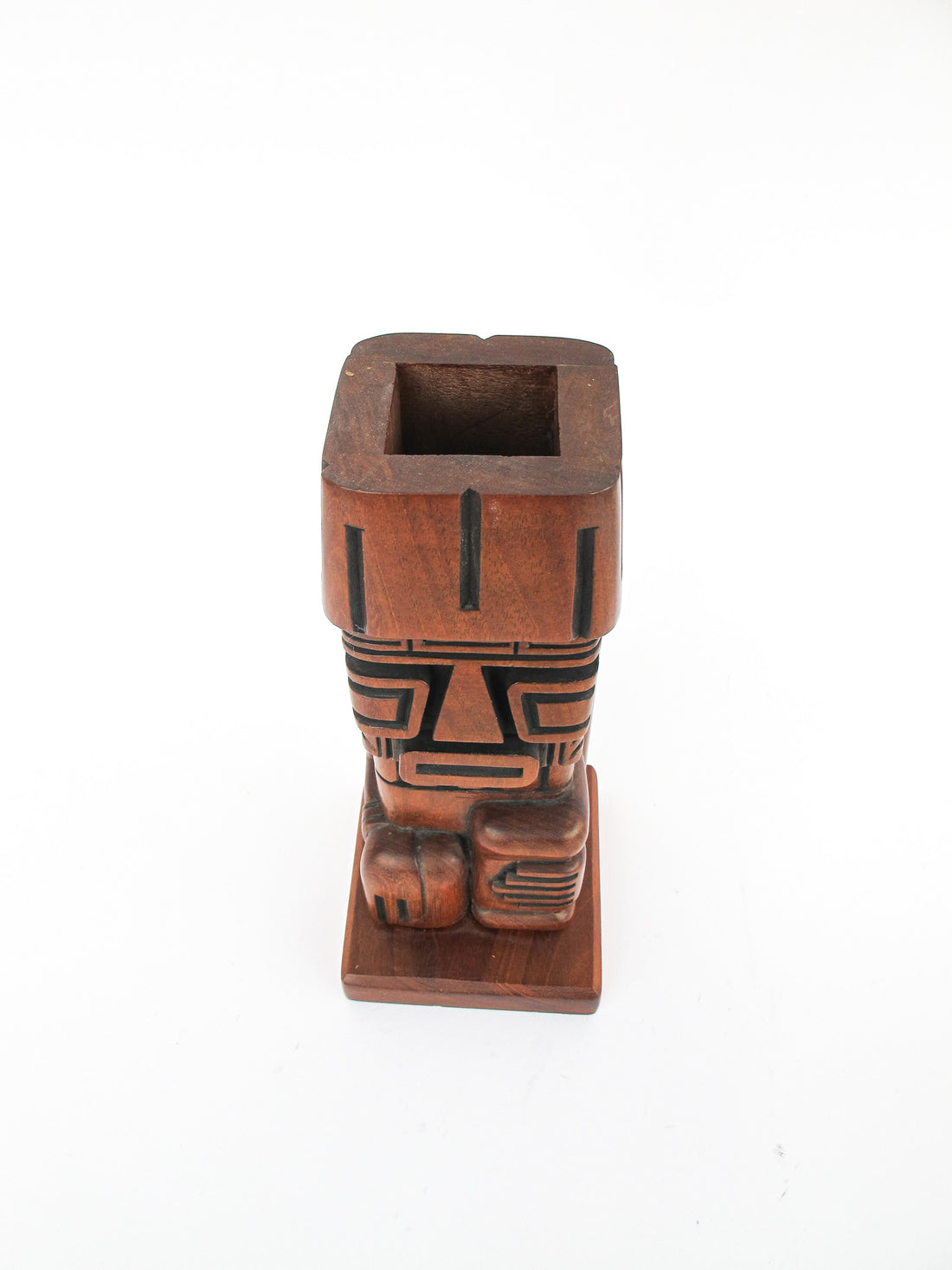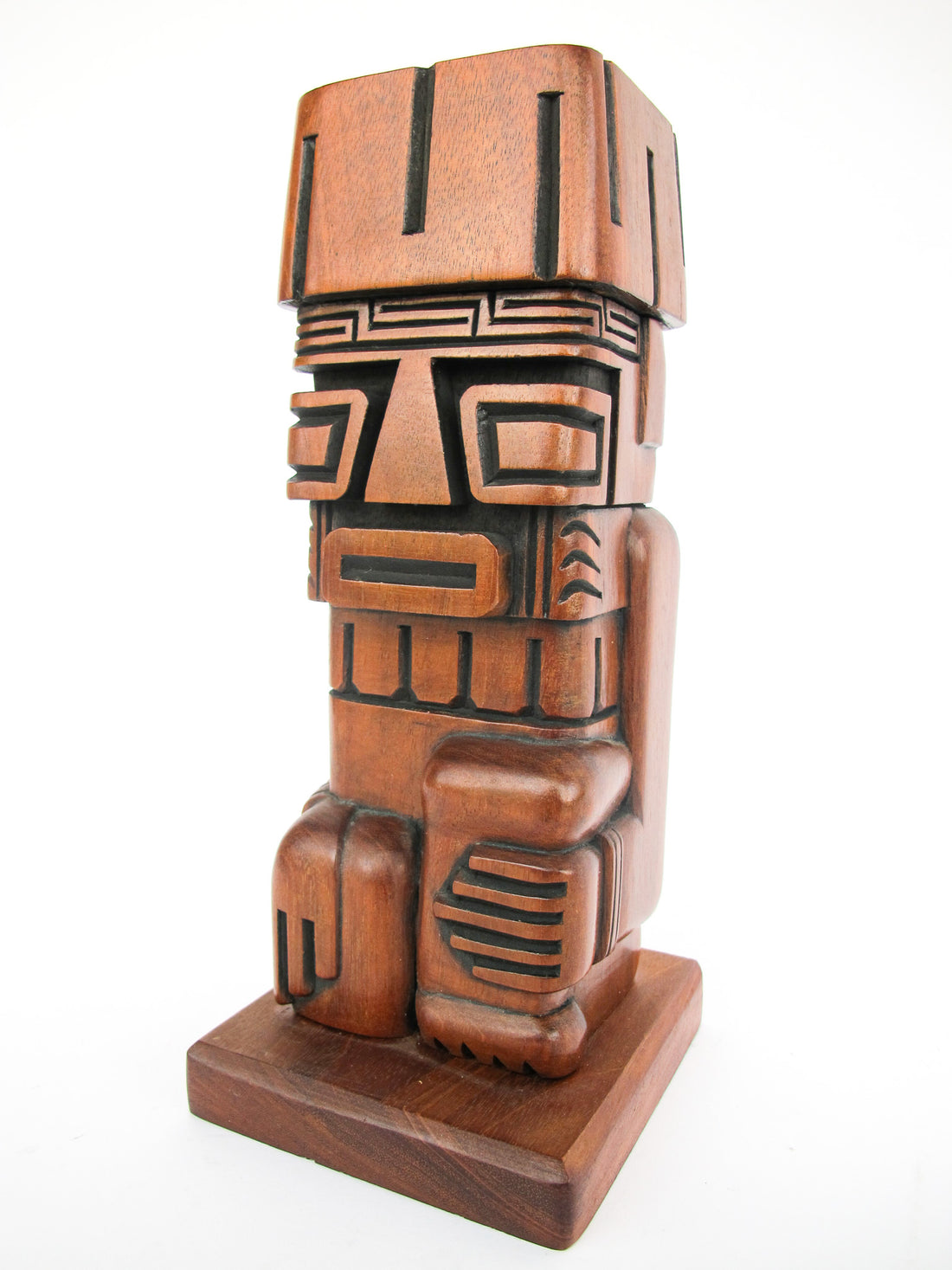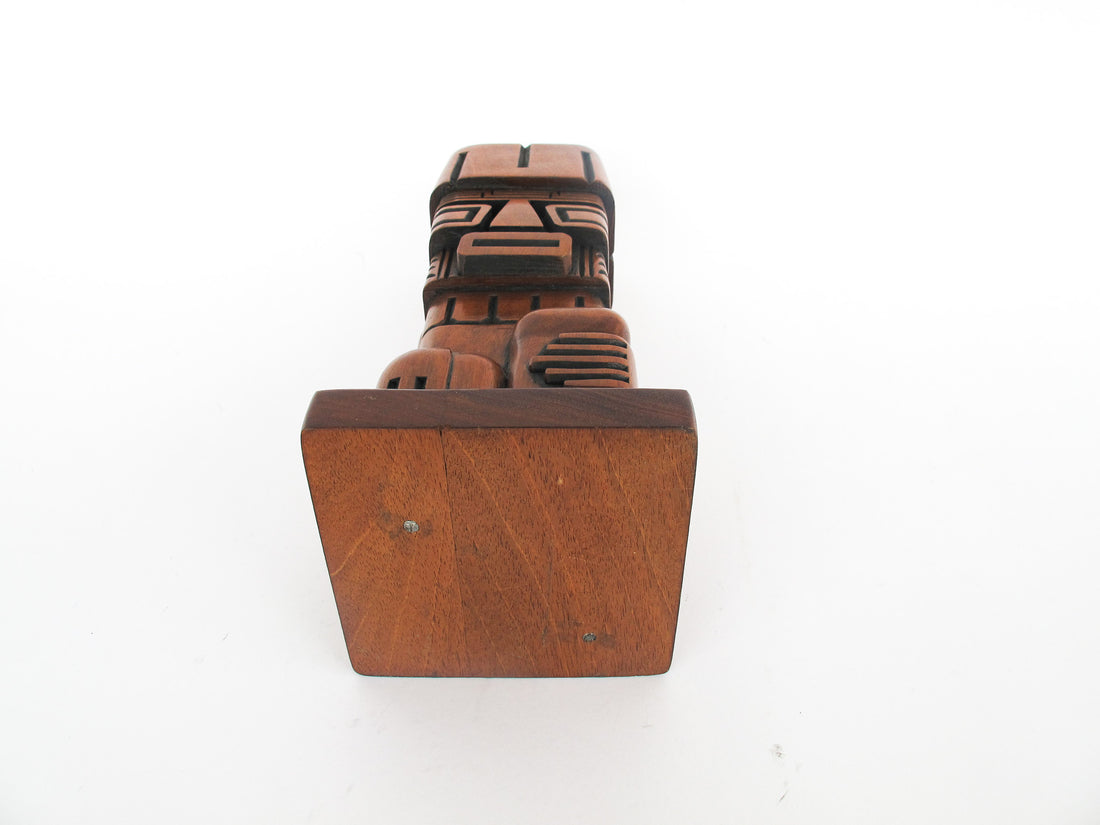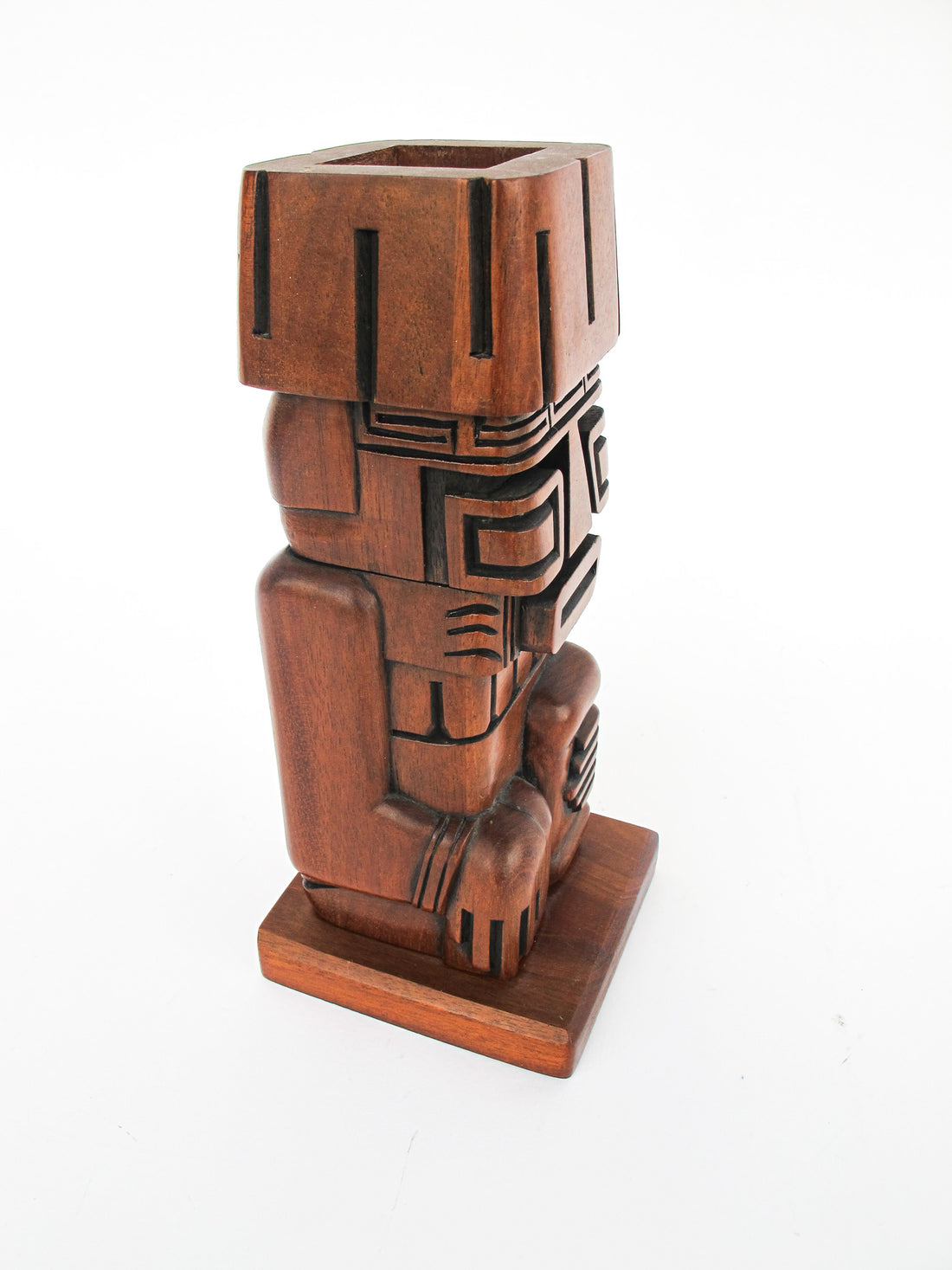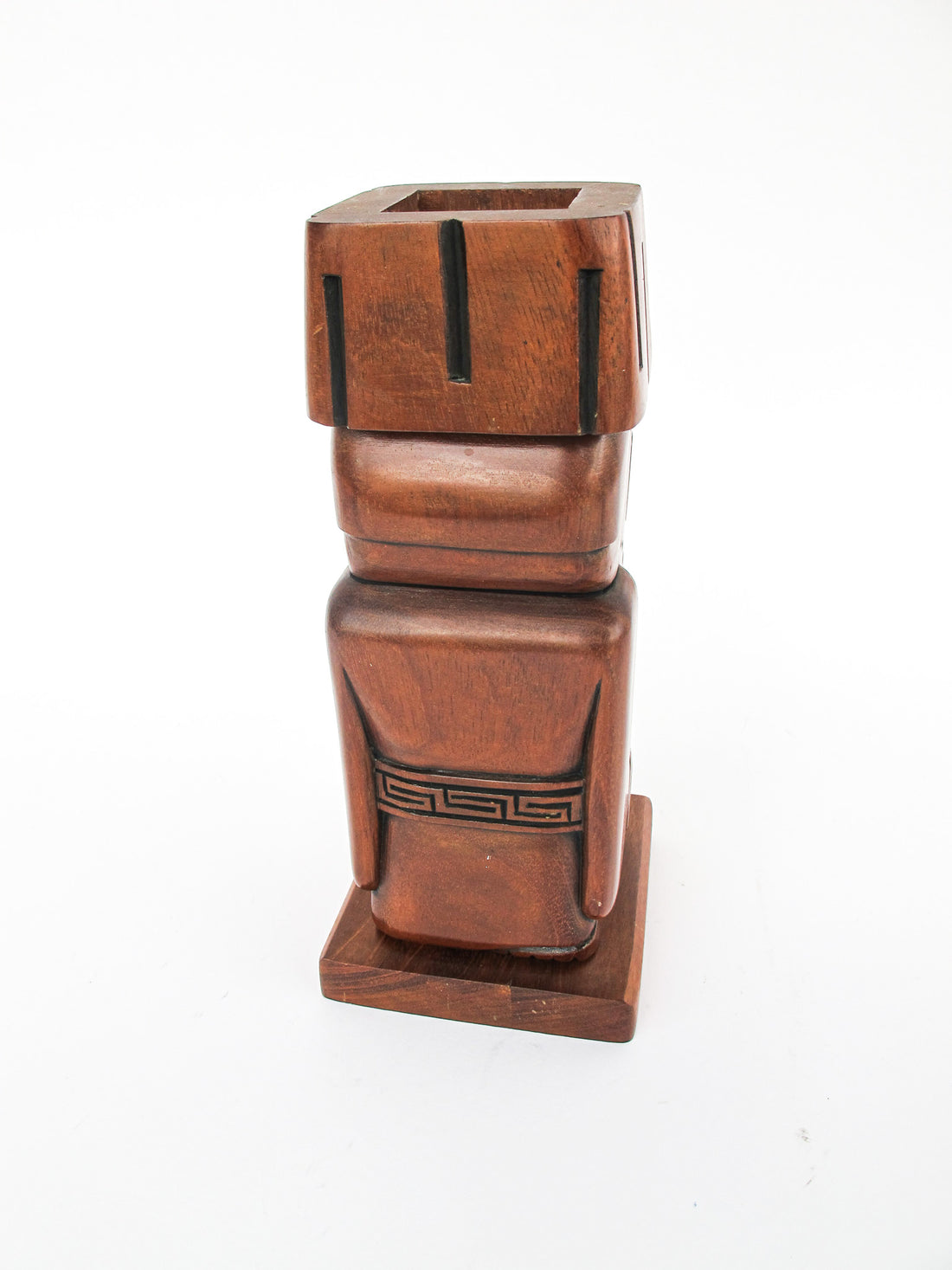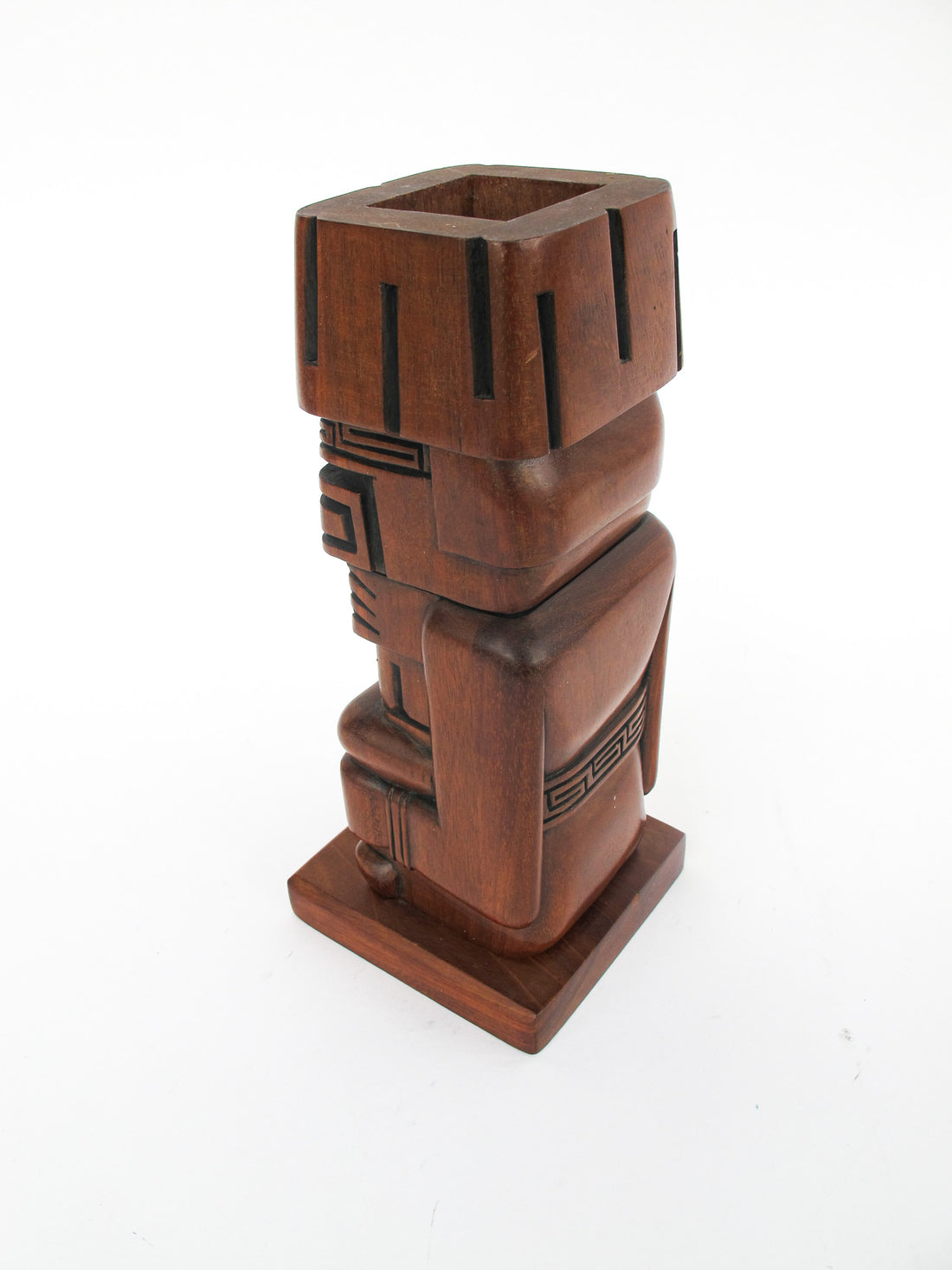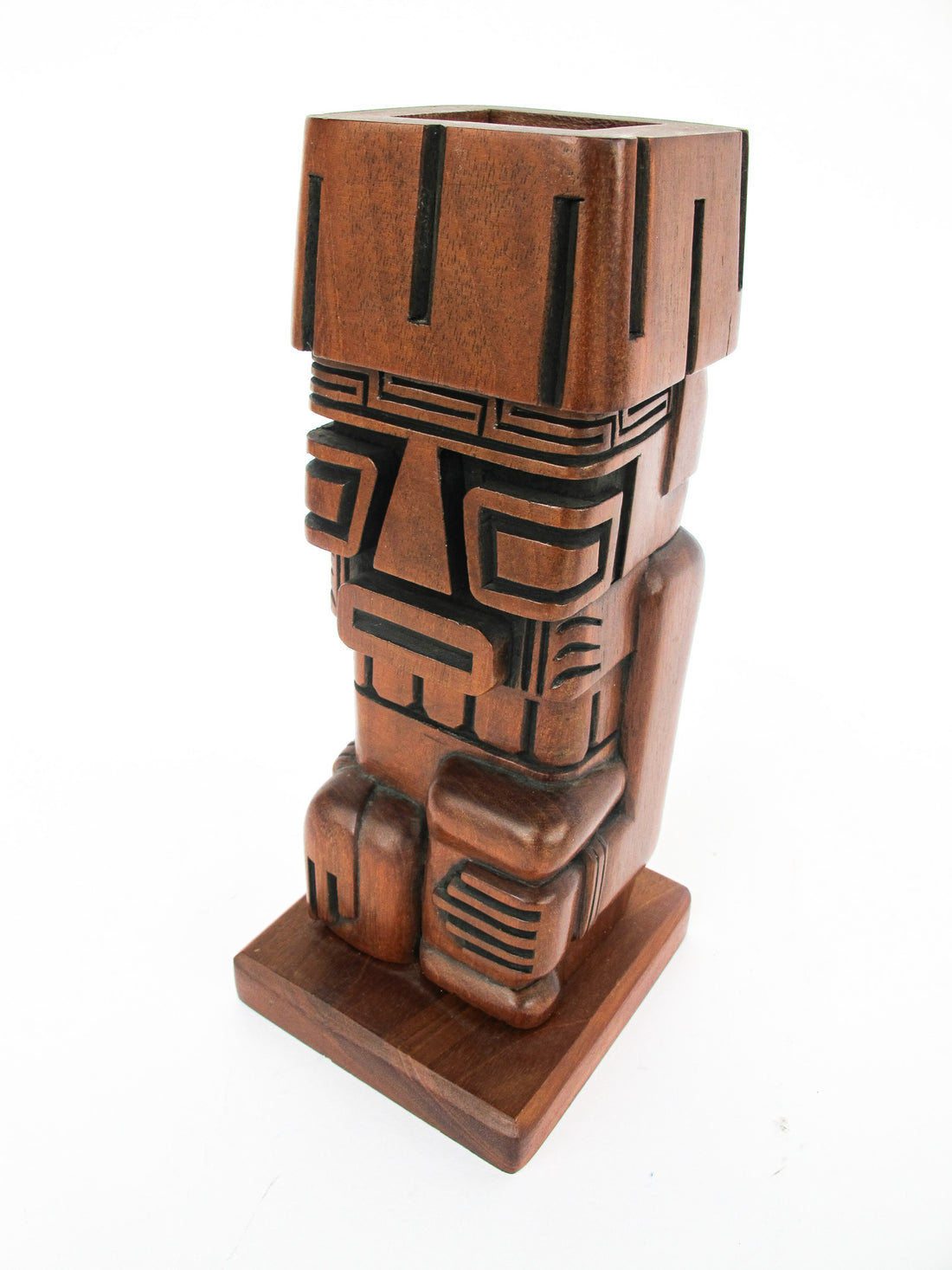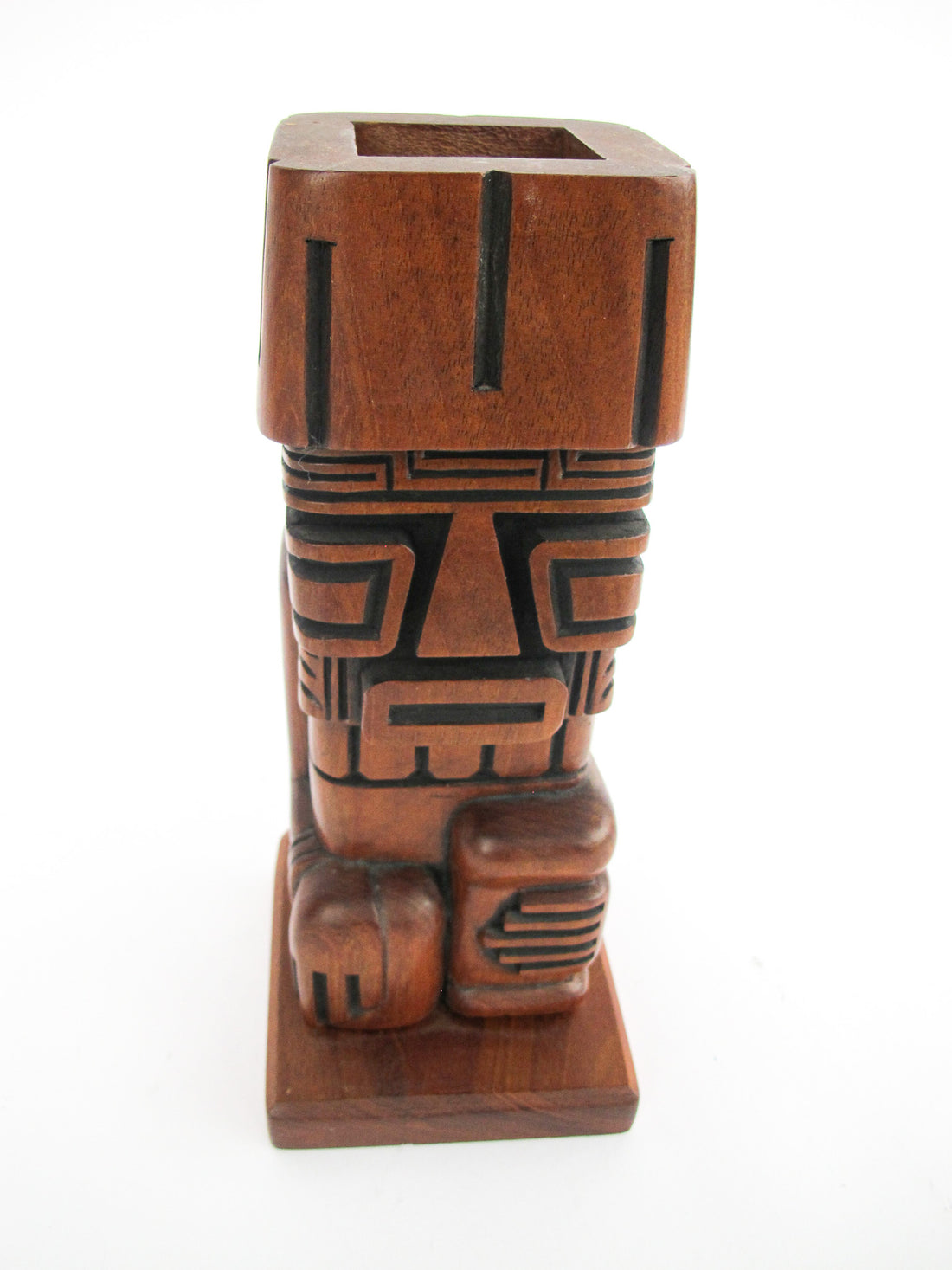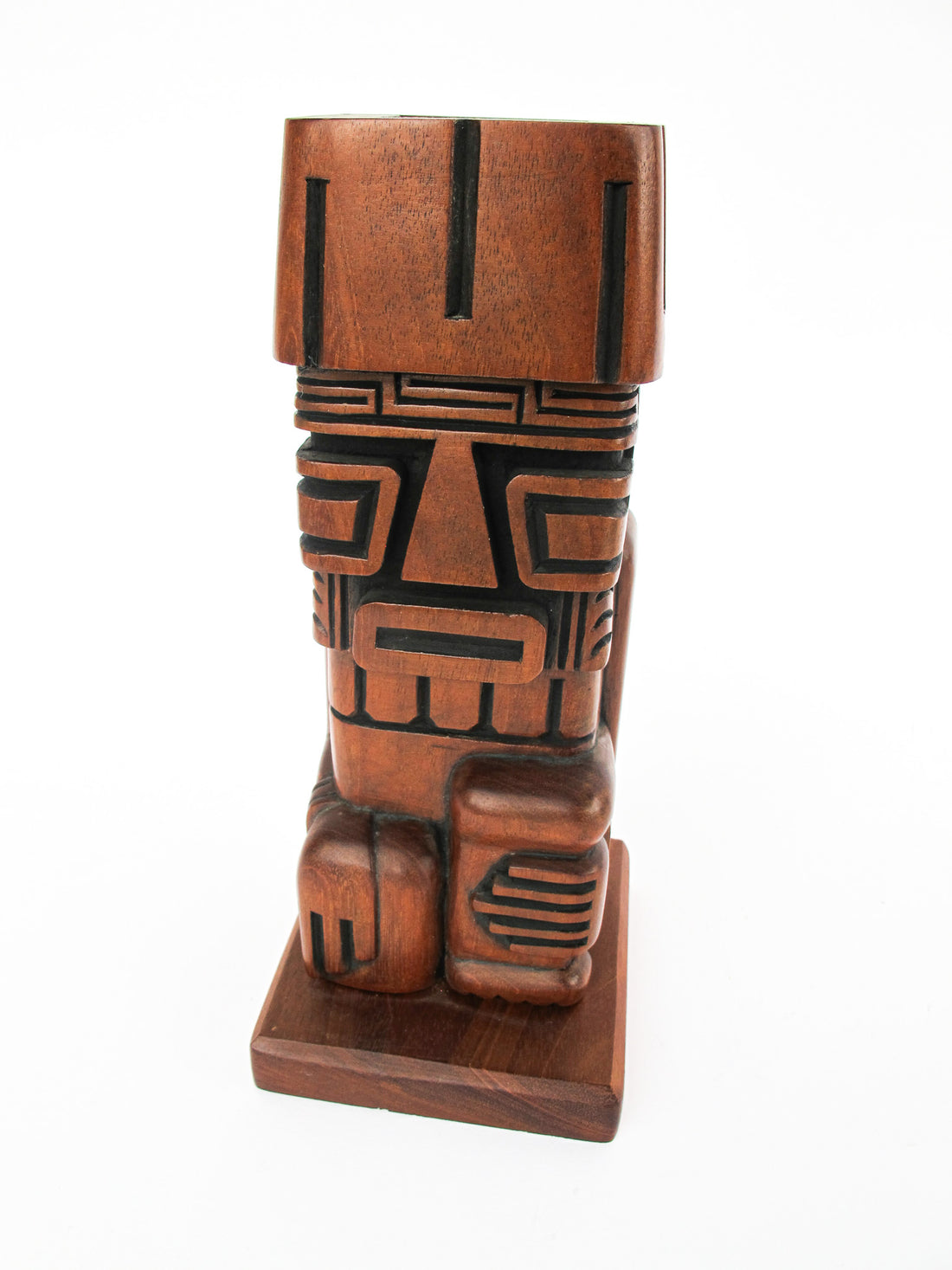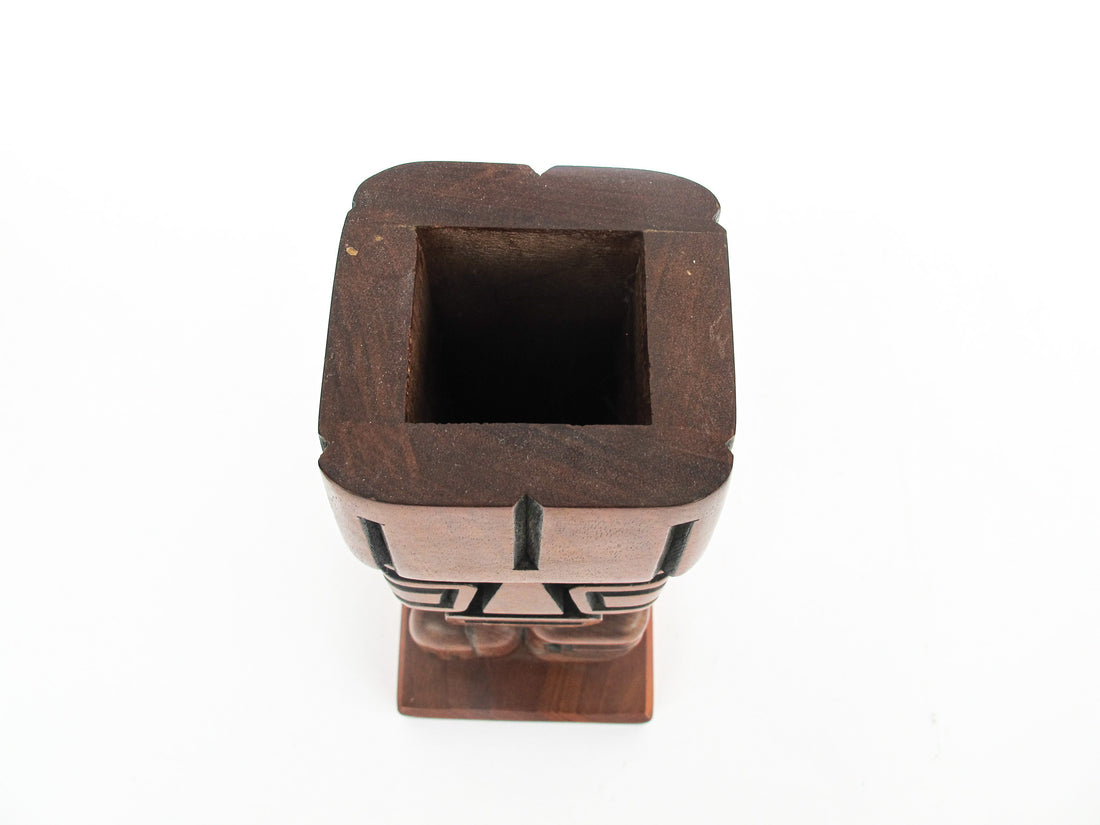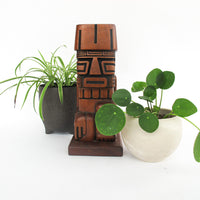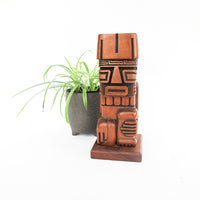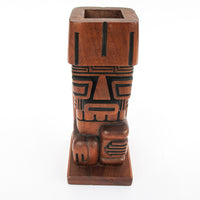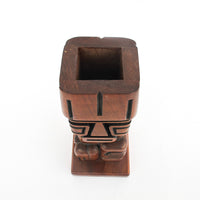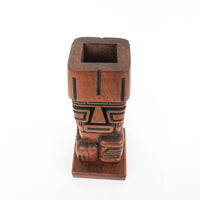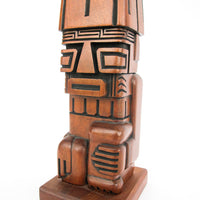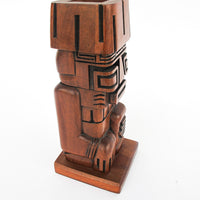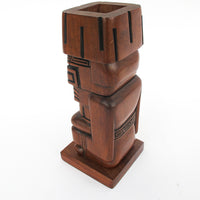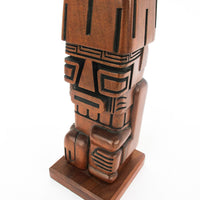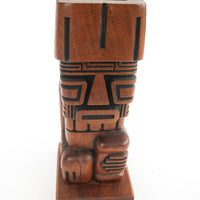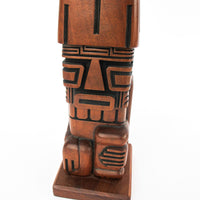 Midcentury Palm Springs Carved Wood Tiki Holder
How unique is this tiki style carved wood holder. Found on our trip in Palm Springs, it is the perfect item to find on this sunny coast. With the midcentury desert tiki vibes, this is the perfect example of the cool artifacts to be found on the West coast.
This piece is so intricately carved out of solid wood. Has an opening at the top to place pens, air plants, dried florals, swizzle sticks for your cocktails etc. Perfect for also holding your bar tools on a bar cart etc (we believe that was its original intended purpose.)
This piece is not signed but extremely unique. It is not something we normally find on our travels.
Measures - 11" H X 4.5" L X 4.75" D
The combination of the Midcentury modern design aesthetic and the Tiki culture was popular in Palm Springs, California during the mid-20th century.

Palm Springs, located in the desert of California, became a popular destination for Hollywood stars and the wealthy in the 1950s and 60s. During this time, many hotels and restaurants were built in the Midcentury modern style, often incorporating Tiki design elements such as bamboo furniture, palm leaf prints, and carved wooden masks.

The combination of Midcentury modern design and Tiki culture created a unique aesthetic that is still celebrated today in Palm Springs. Many of the original hotels and restaurants from this era still stand and have been preserved or restored, and new businesses have opened with a similar Midcentury Tiki aesthetic.