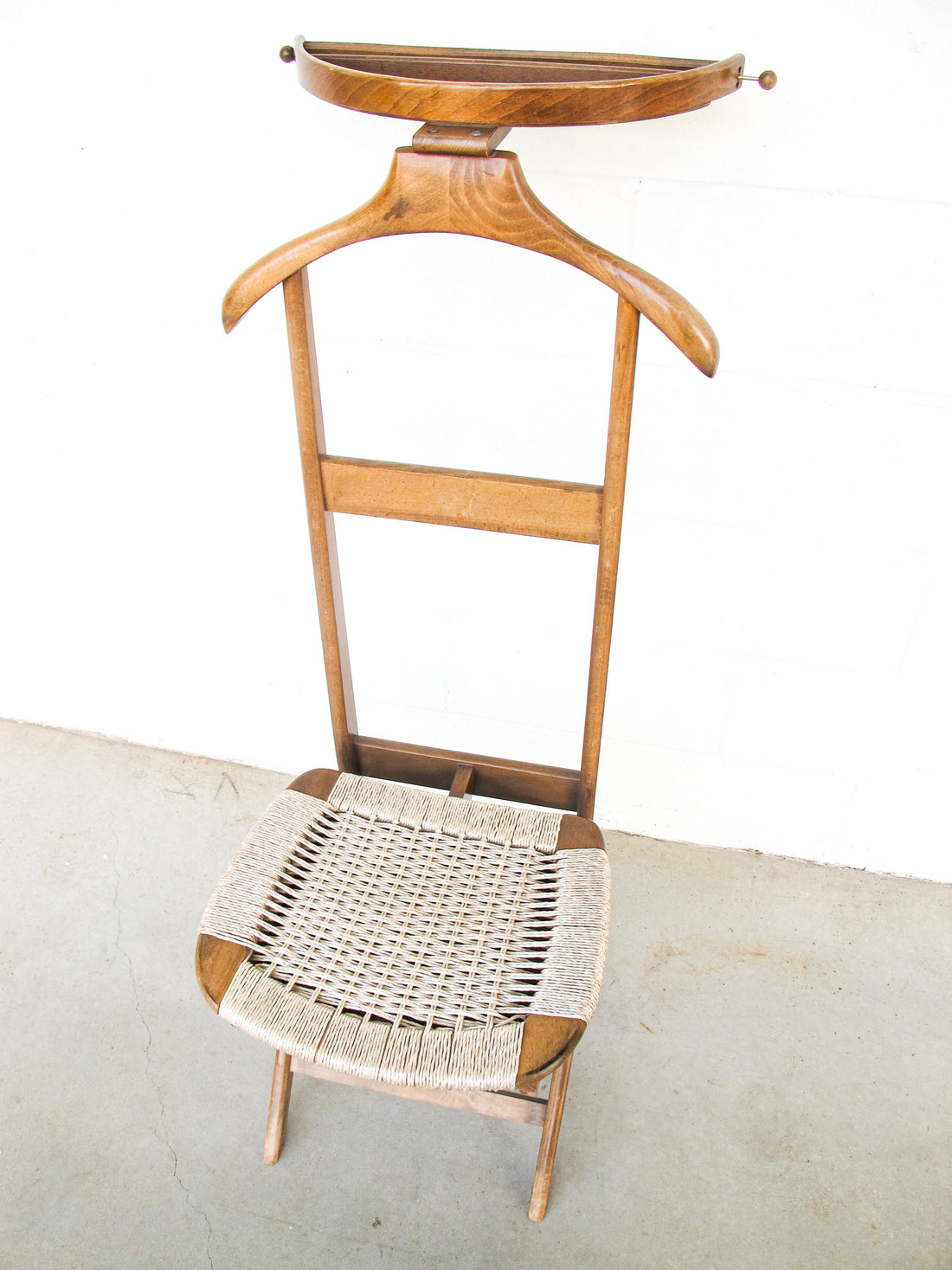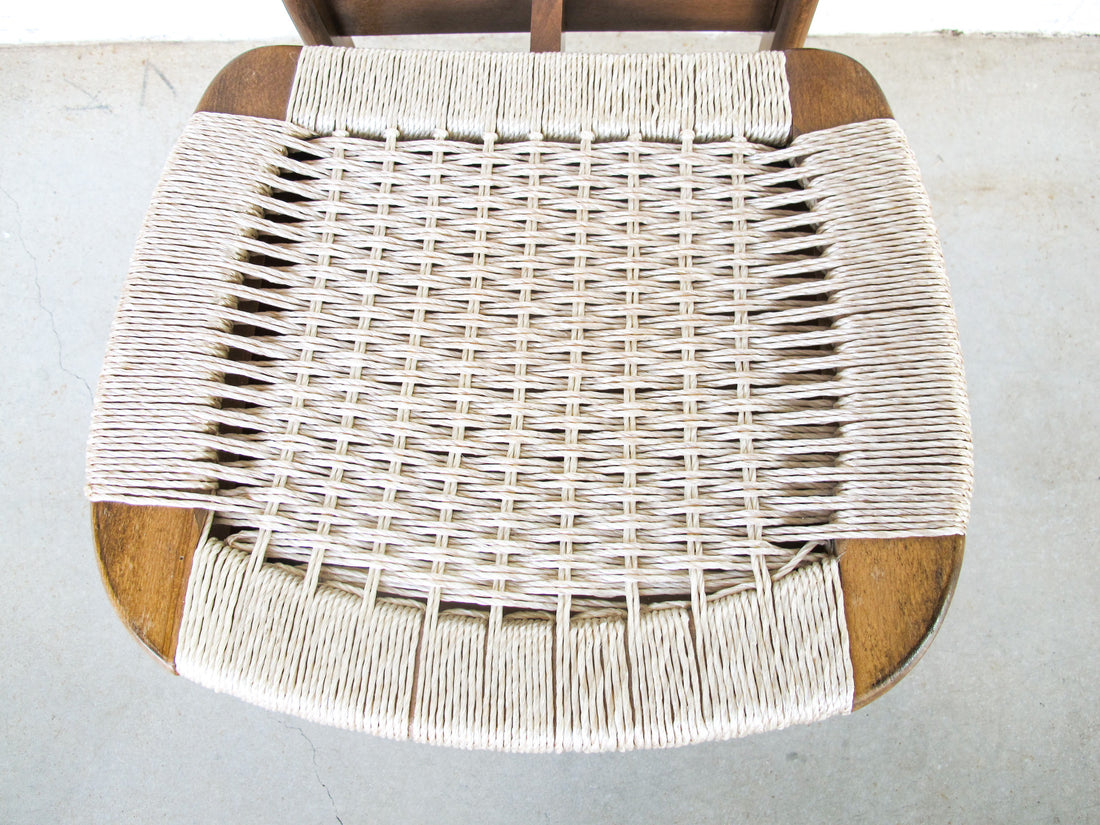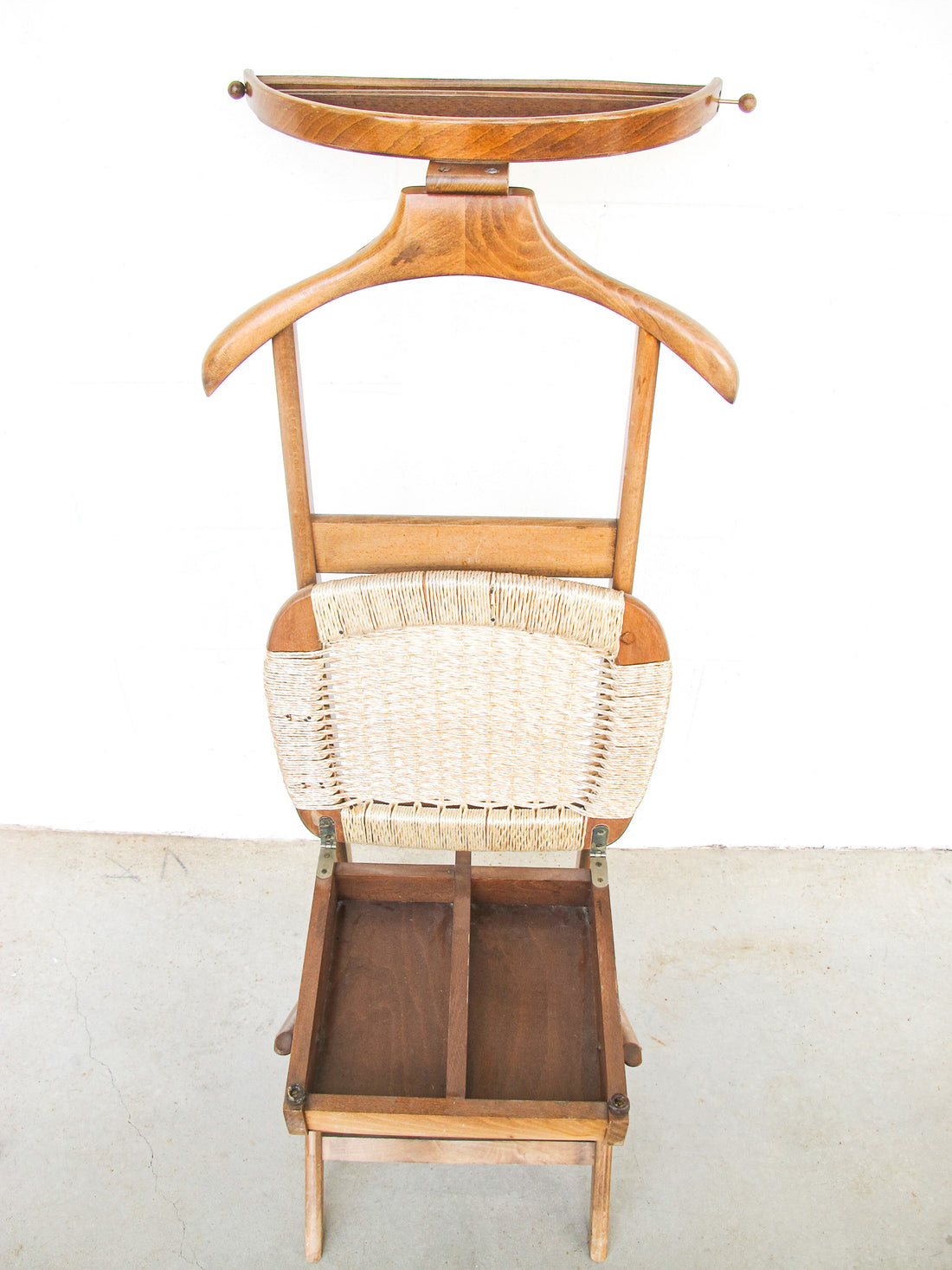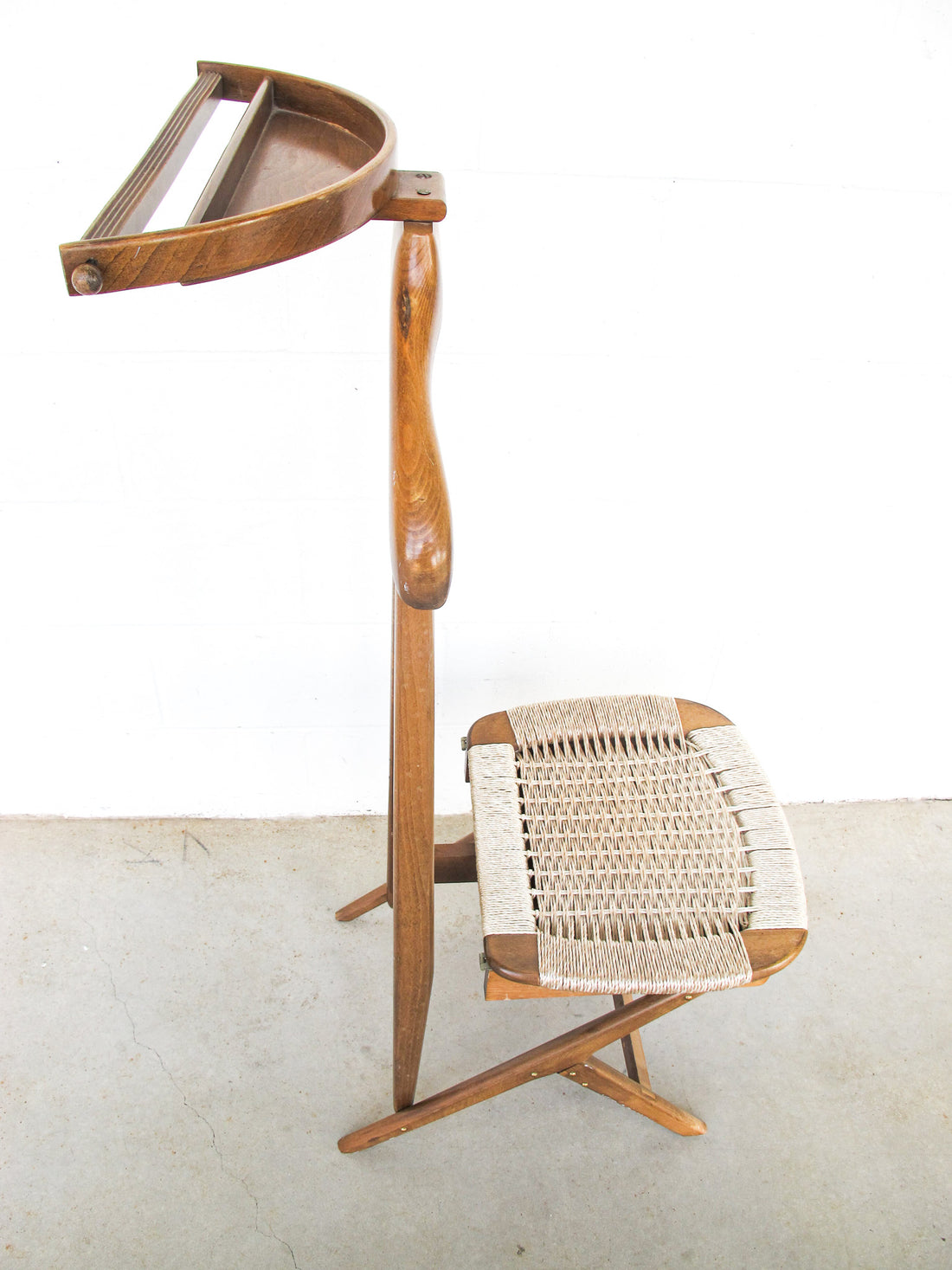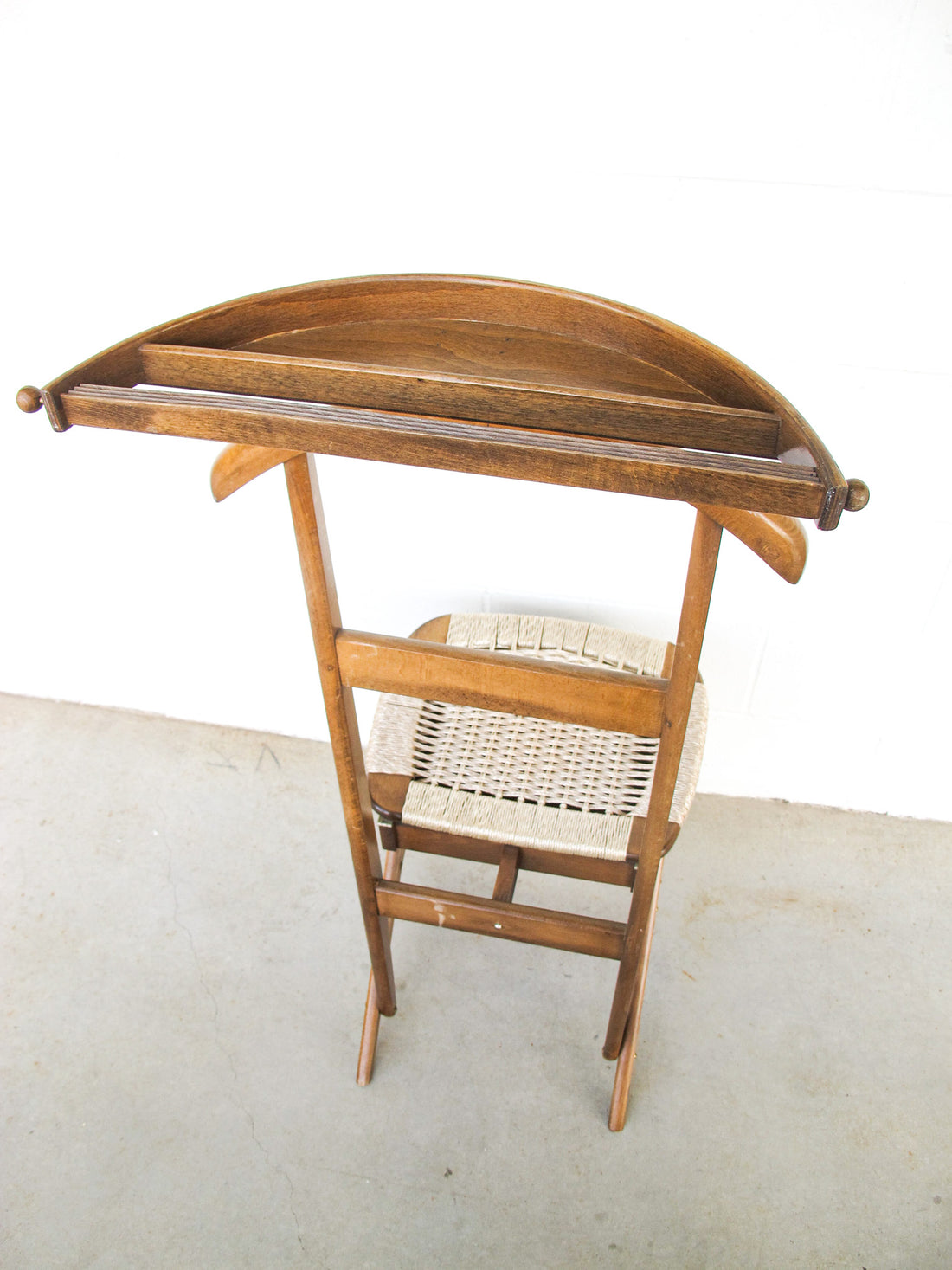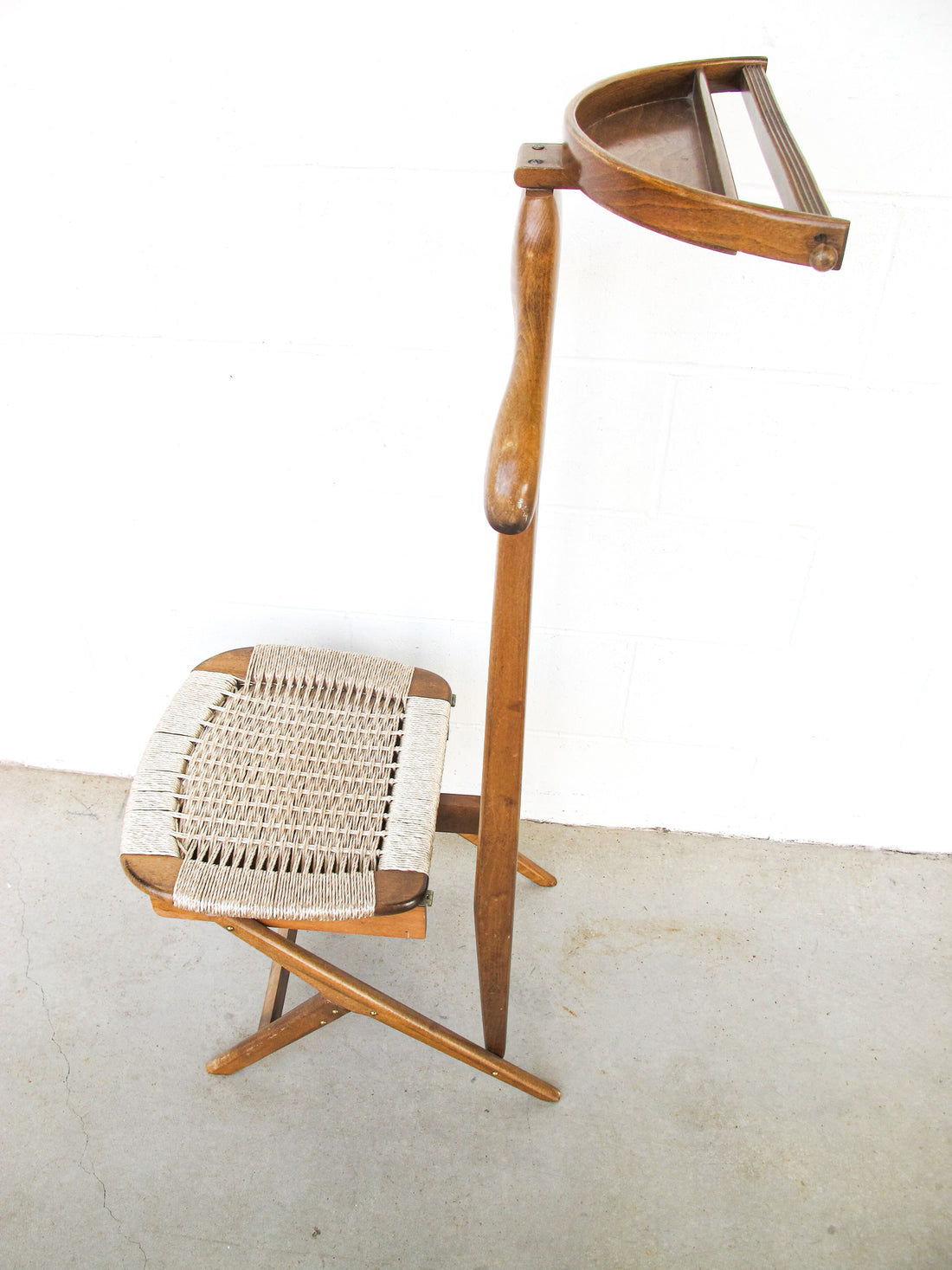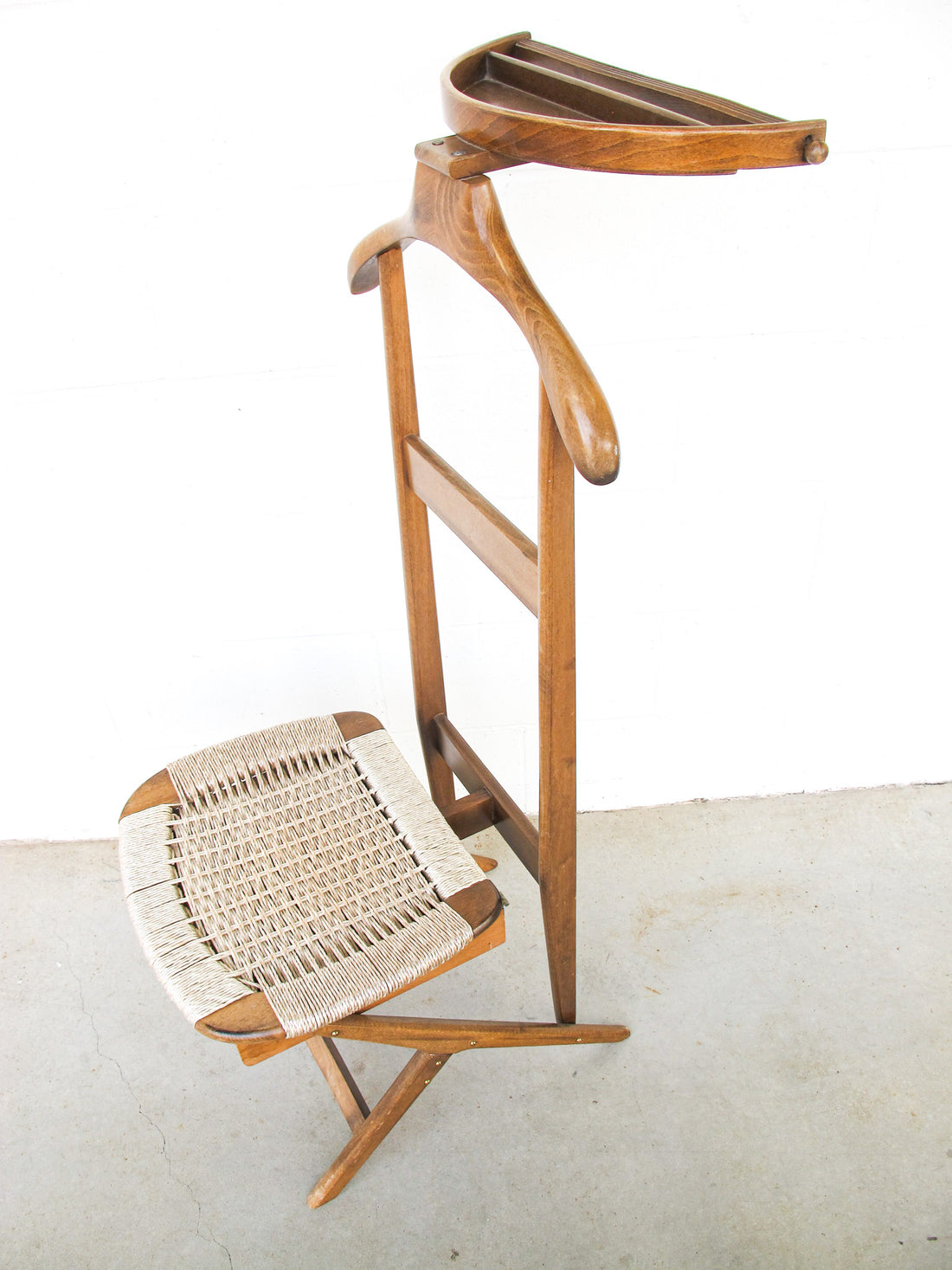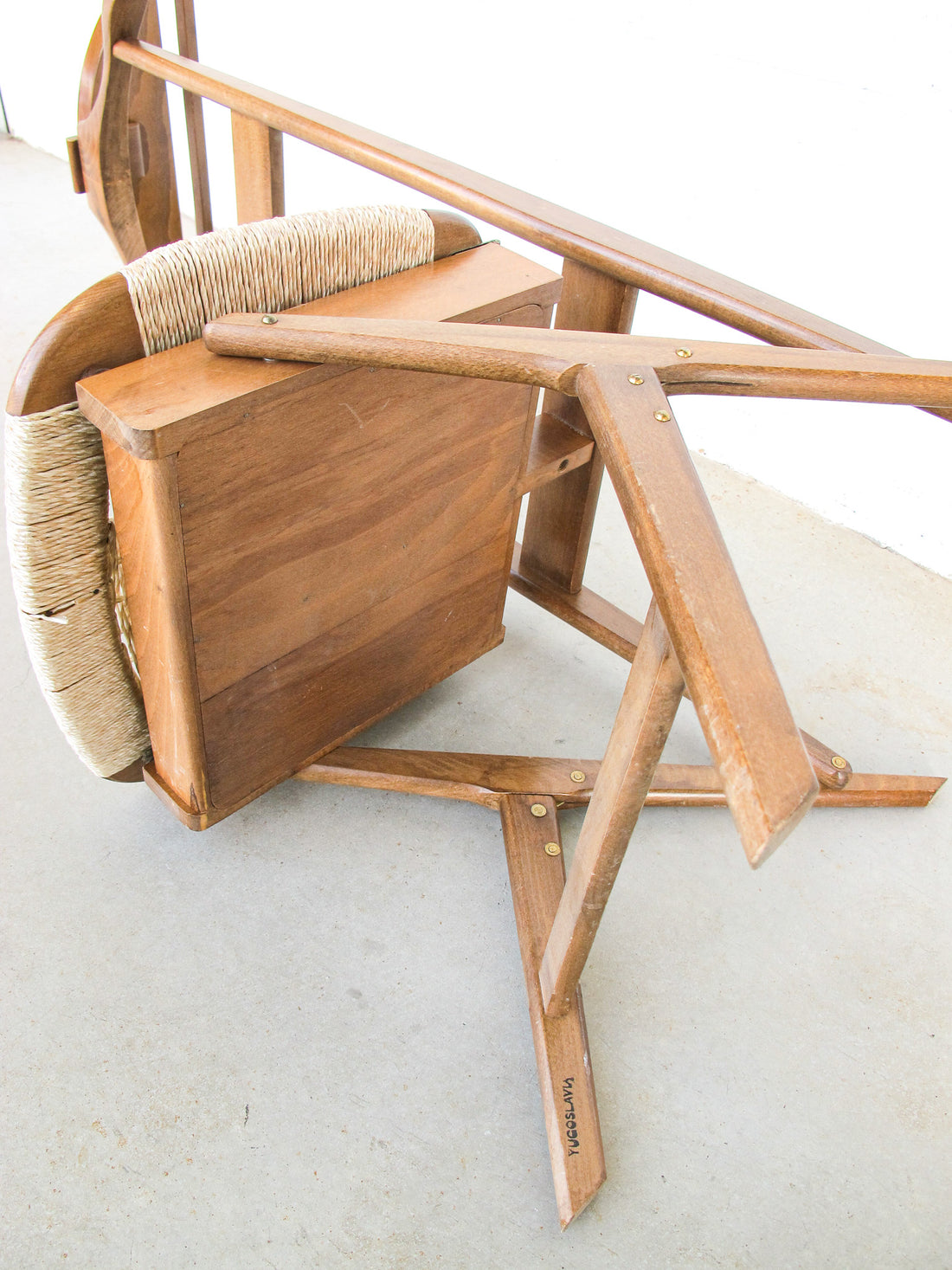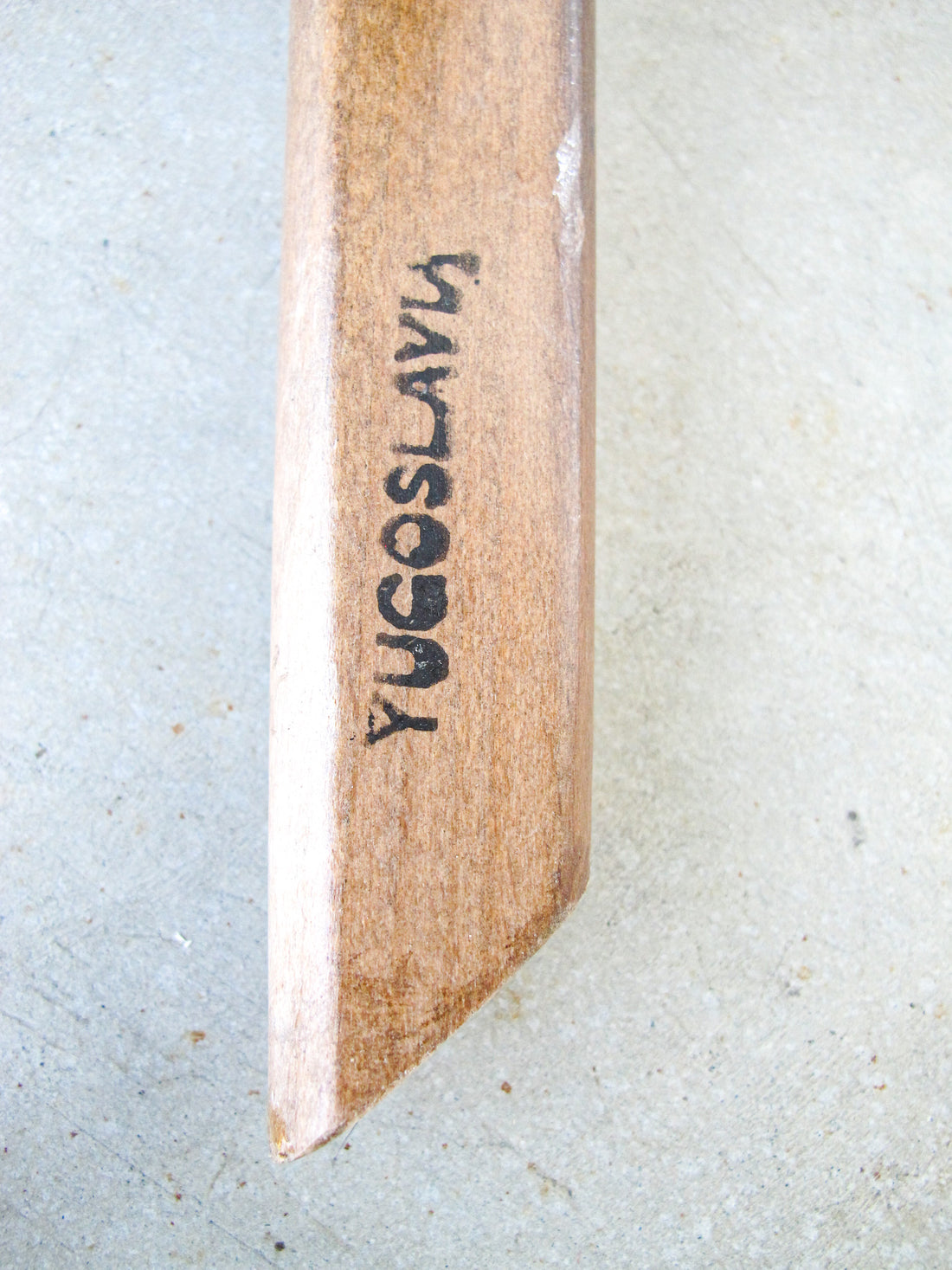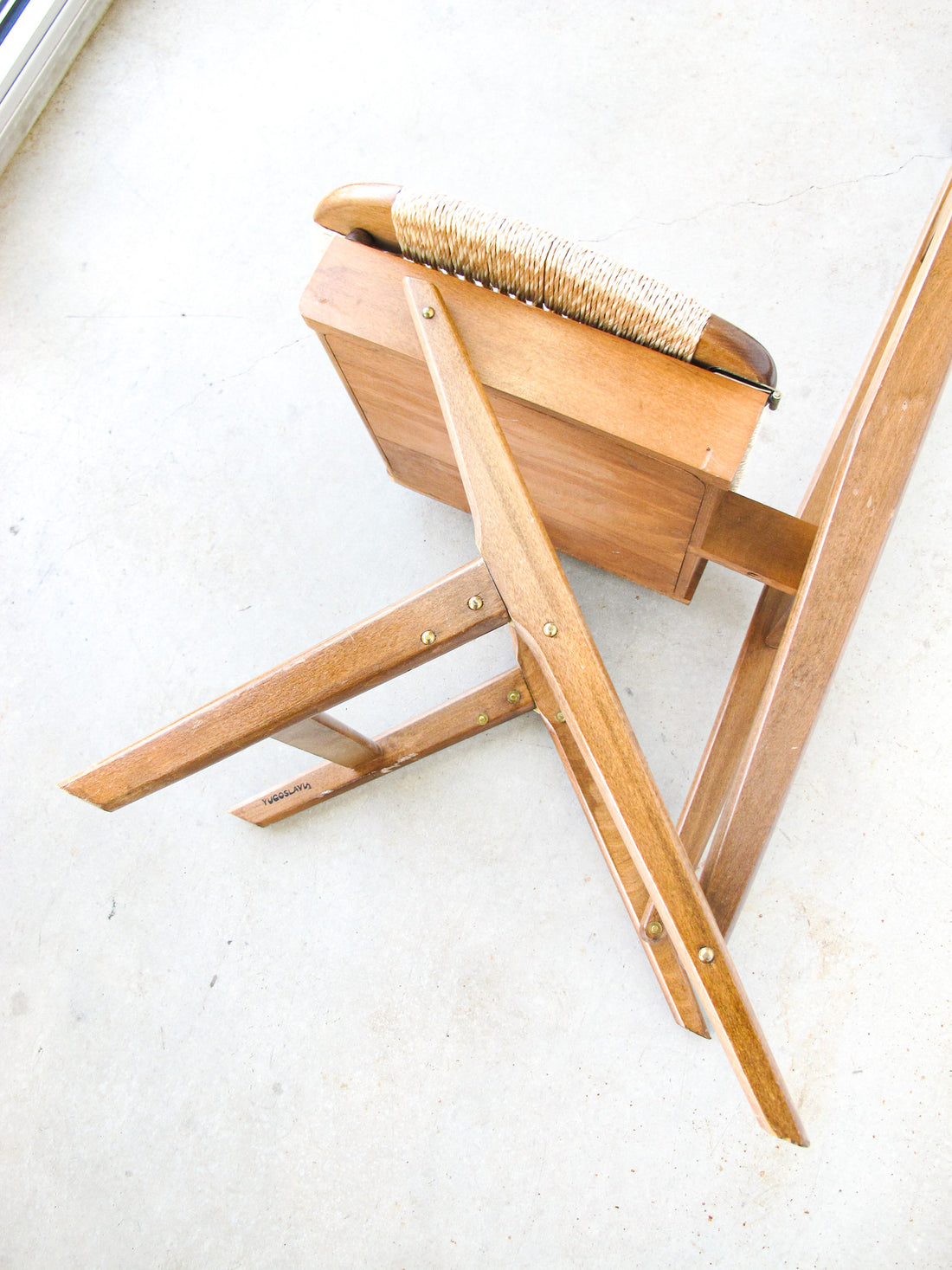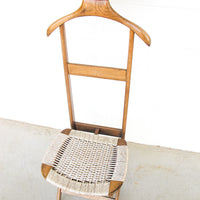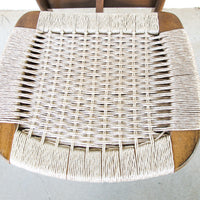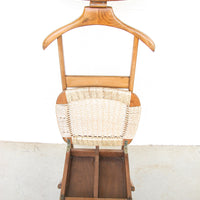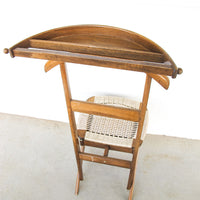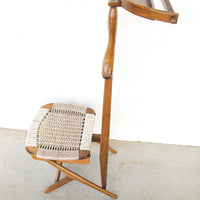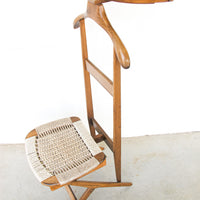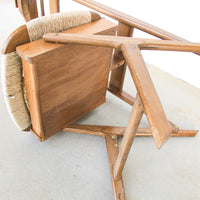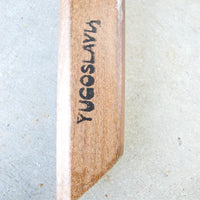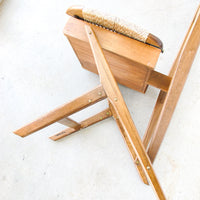 Hans Wegner Style Mid-Centry Valet Chair with Woven Storage Bench Seat
Valet chairs are the perfect catch all for small spaces. Extremely functional for any small nook or space, these chairs serve as a hanger for your jacket/bag, a dish to hold your keys and other odds and ends, and a place to sit as you put on your shoes. You could put your shoes below and use this piece to even set out the next days outfit.
Overall this stylish vintage chair has amazing patina with its all natural wood frame (in amazing condition,) and woven neutral seat (also in amazing vintage condition.) No breaks or issues with this lovely piece! The front legs fold but we haven't figured out if the back fully folds the chair flat. The seat is a storage box as well for additional storage. 
Has the original Yugoslavia stamp on the side of the leg. Woven seat is a shiny strong rope material. The wood frame has some slight wear as to be expeceted with vintage items.
Measures - 16.5" W X 20.5" D X 46" H 
Seat Measures - 16.5" W X 14" D X 17.25" H (Ground to top of seat)
***Shipping needs to be assessed prior to purchase. Please inquire about shipping and provide your full address. Can be combined with another small item for not additional shipping charges. *** Local pickup is free and local drop off can also be arranged for a fee.