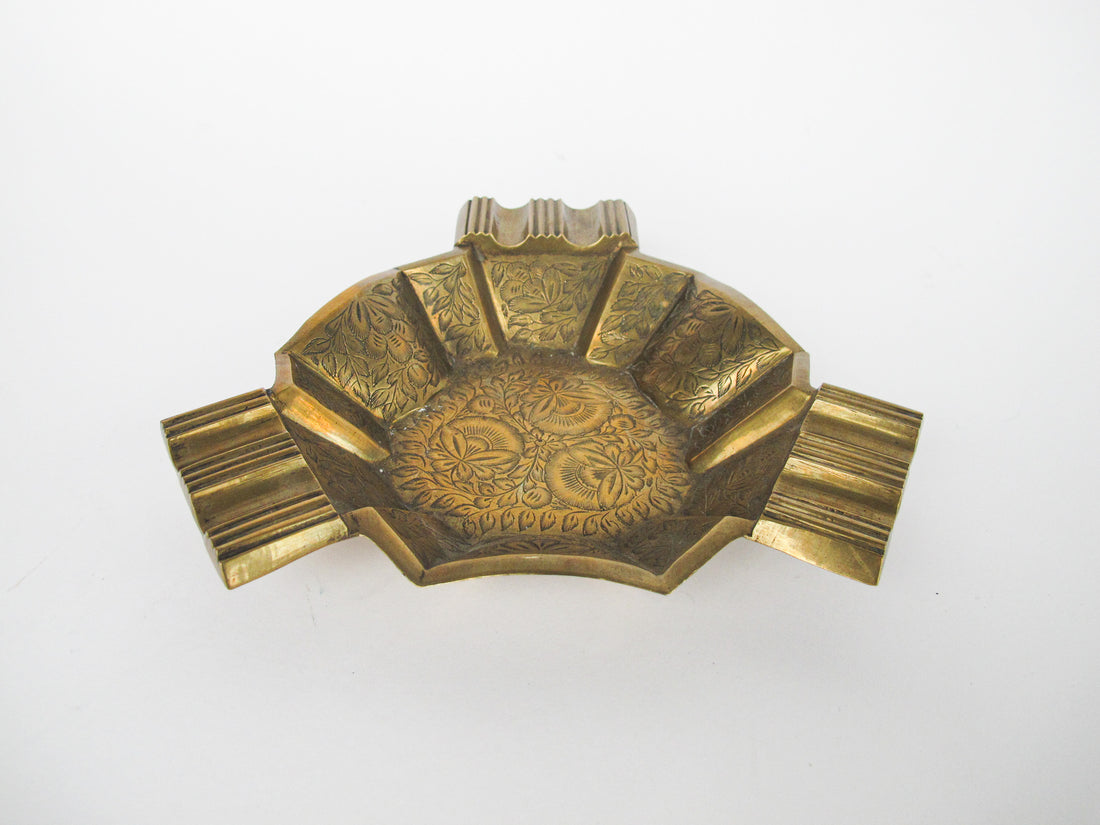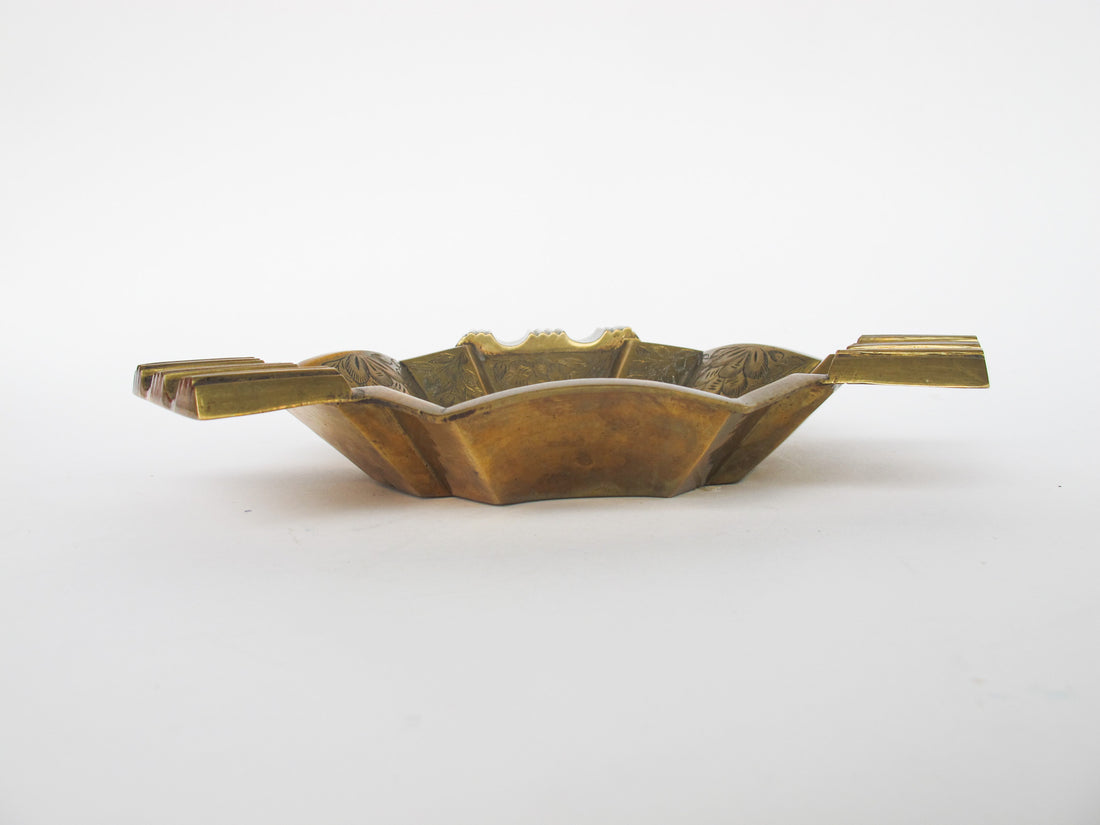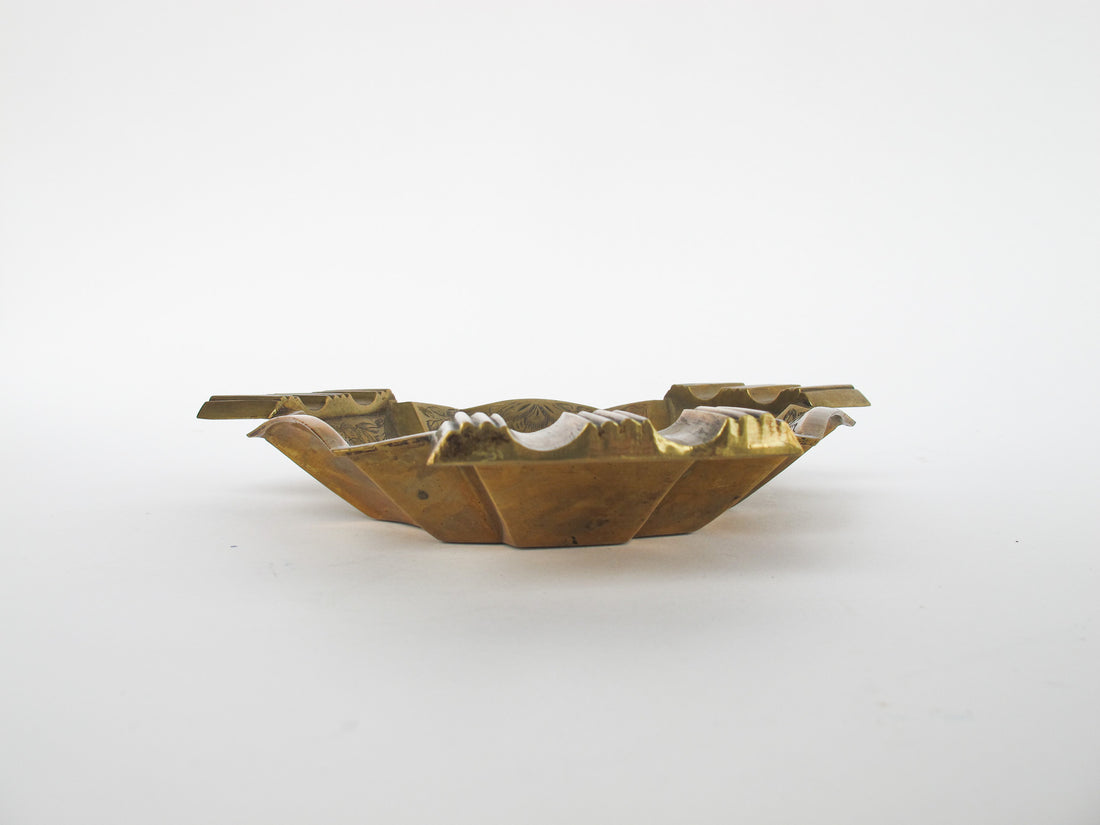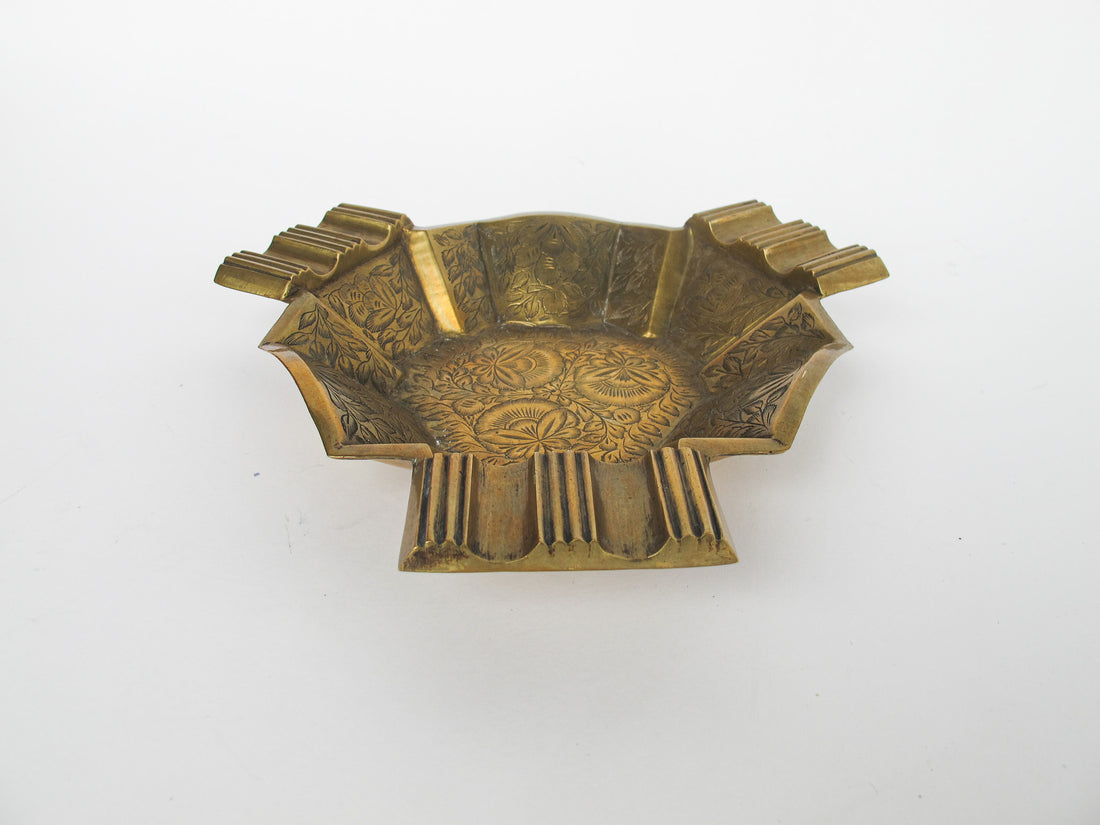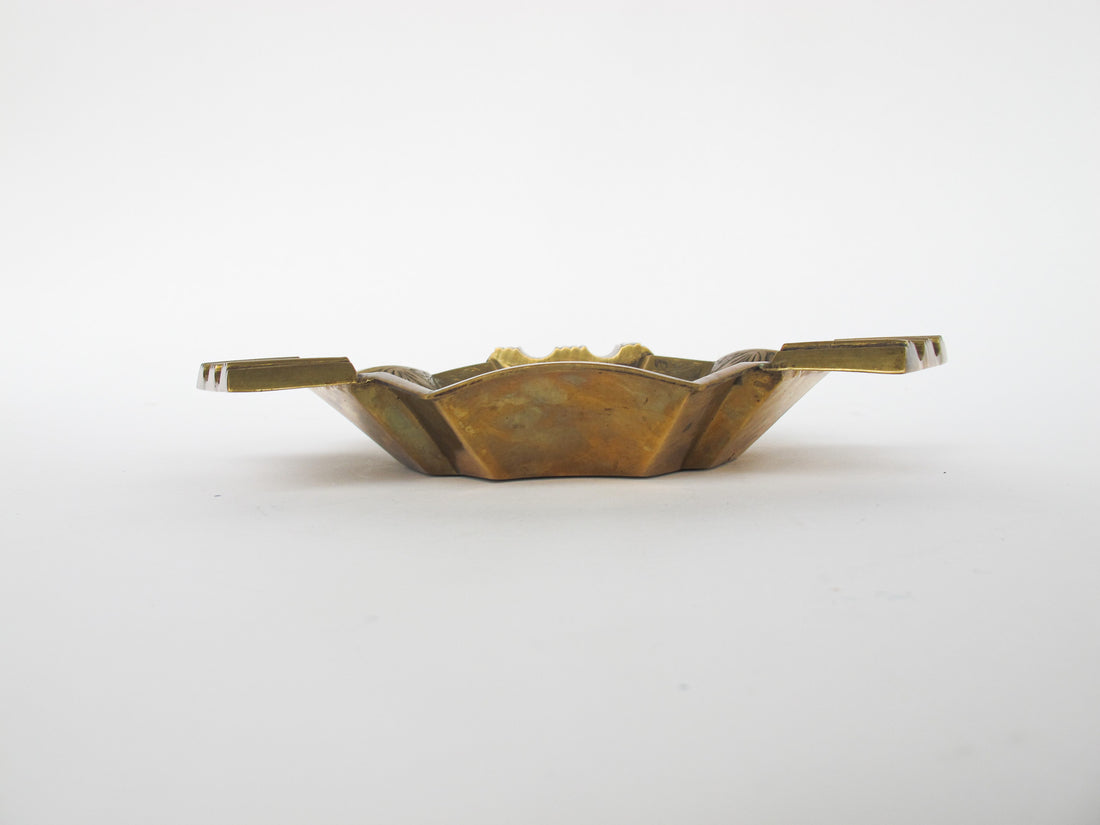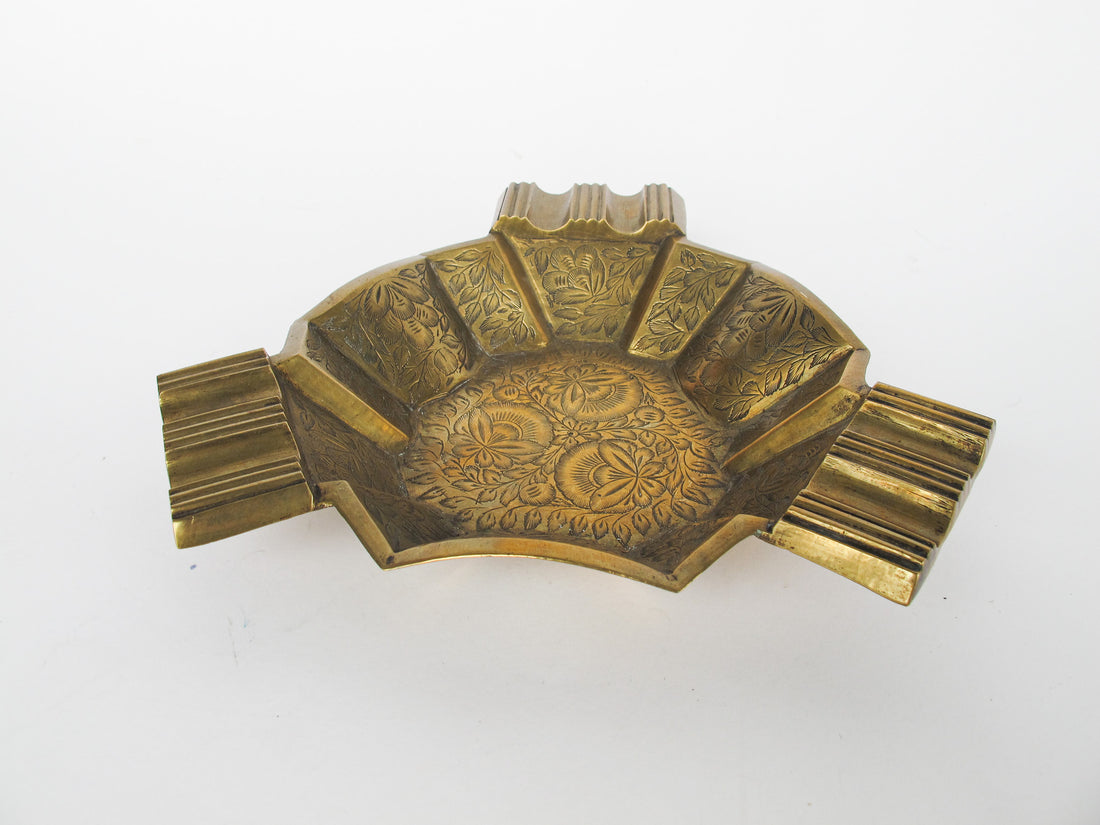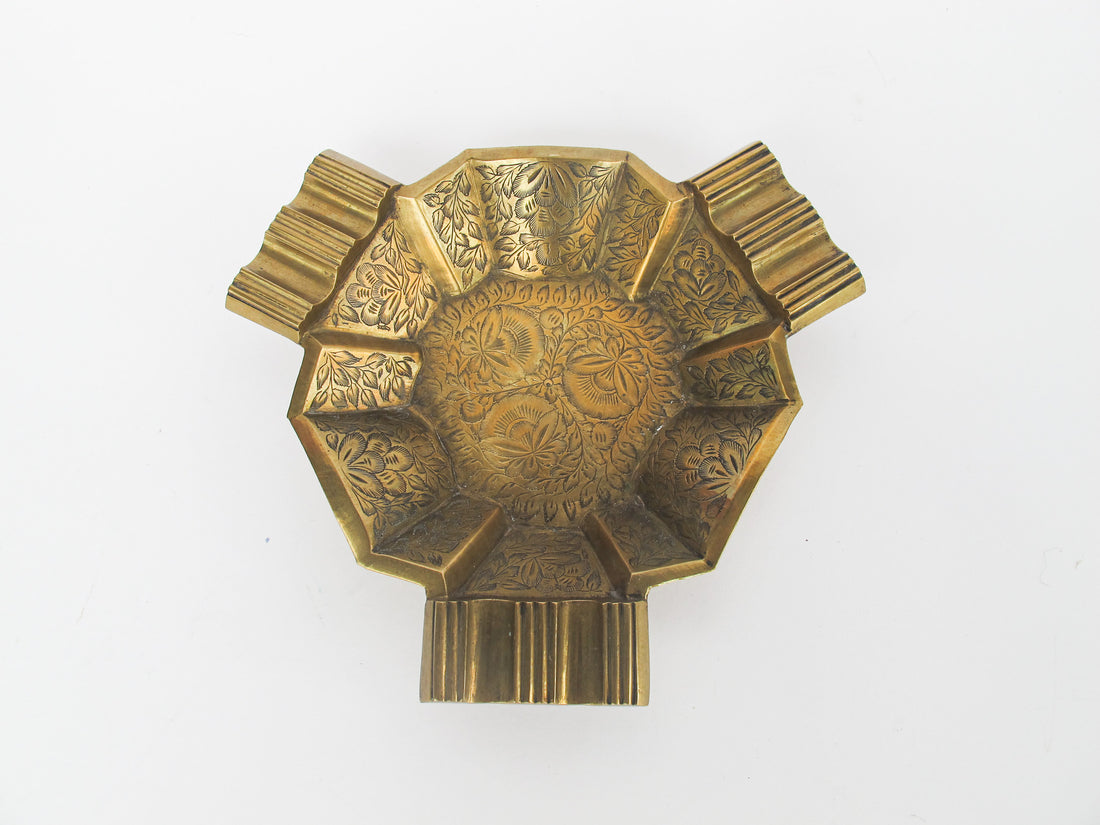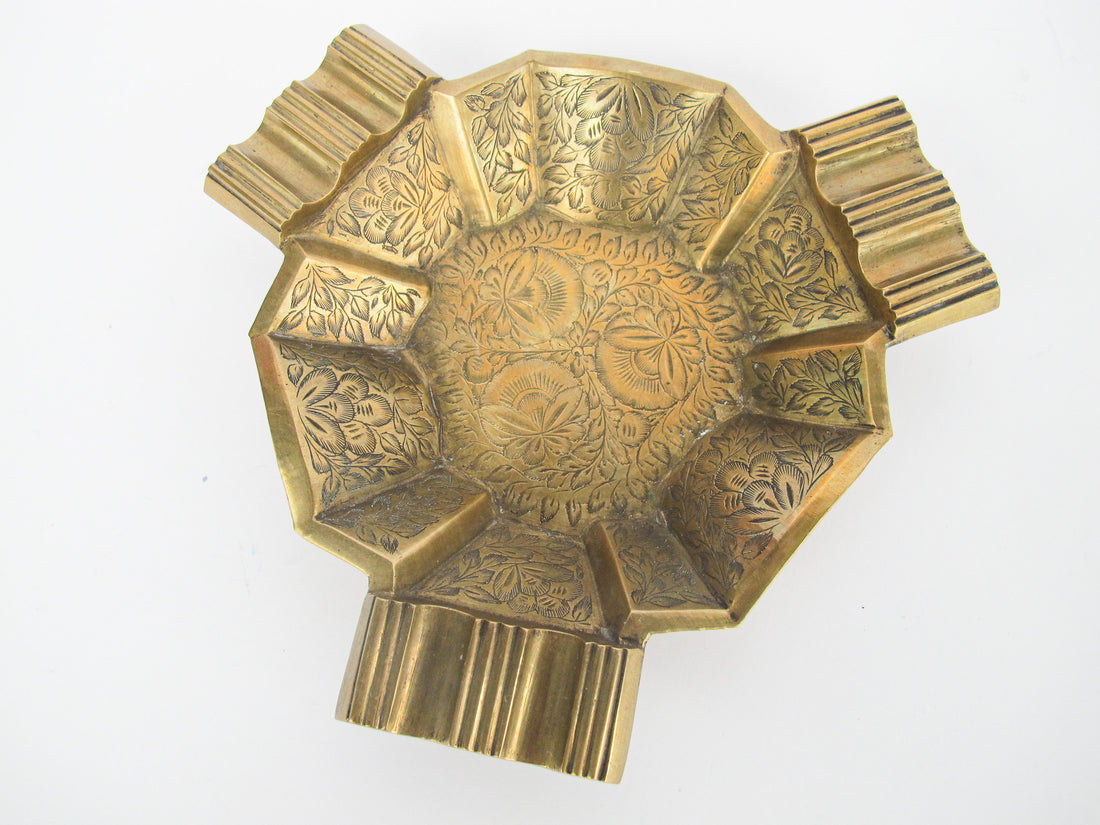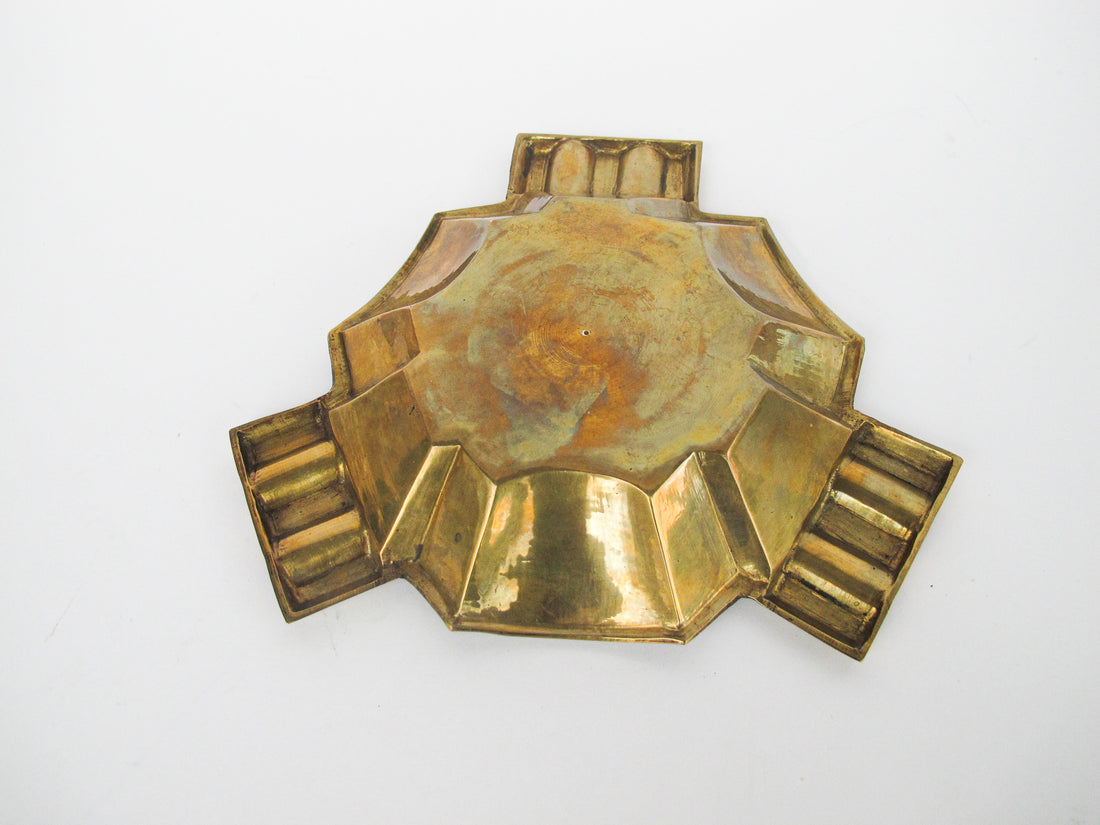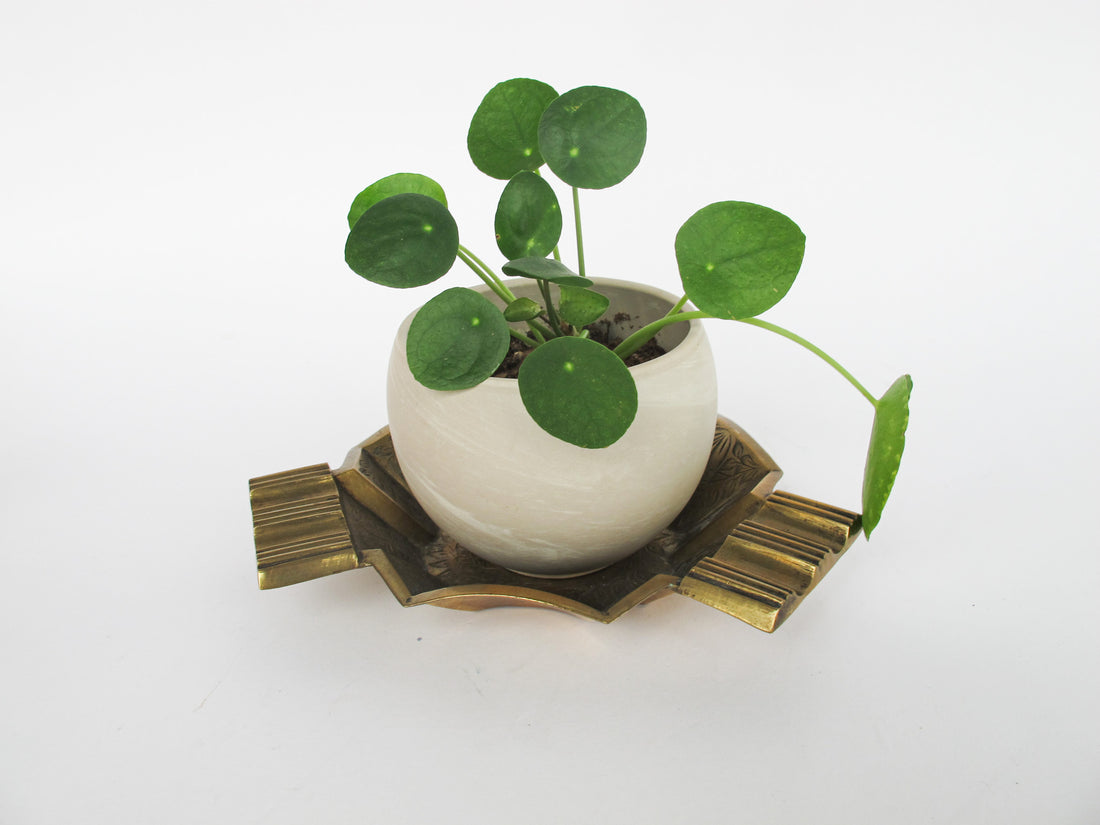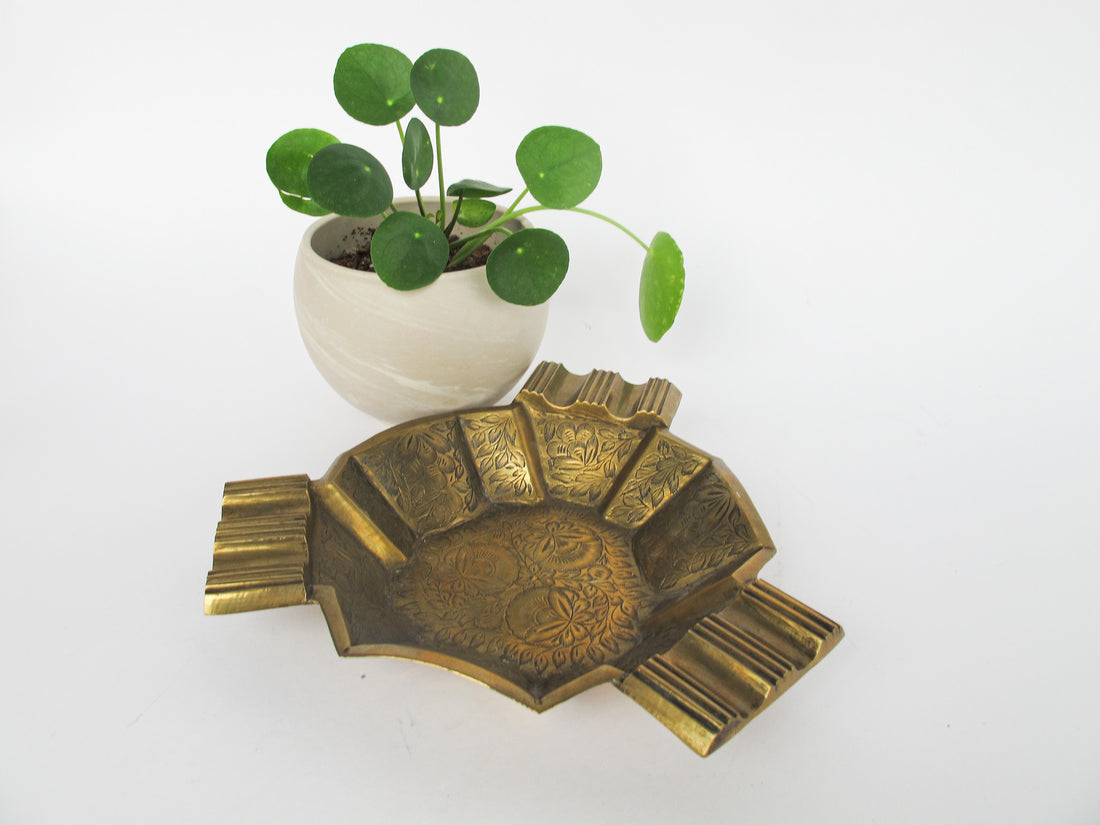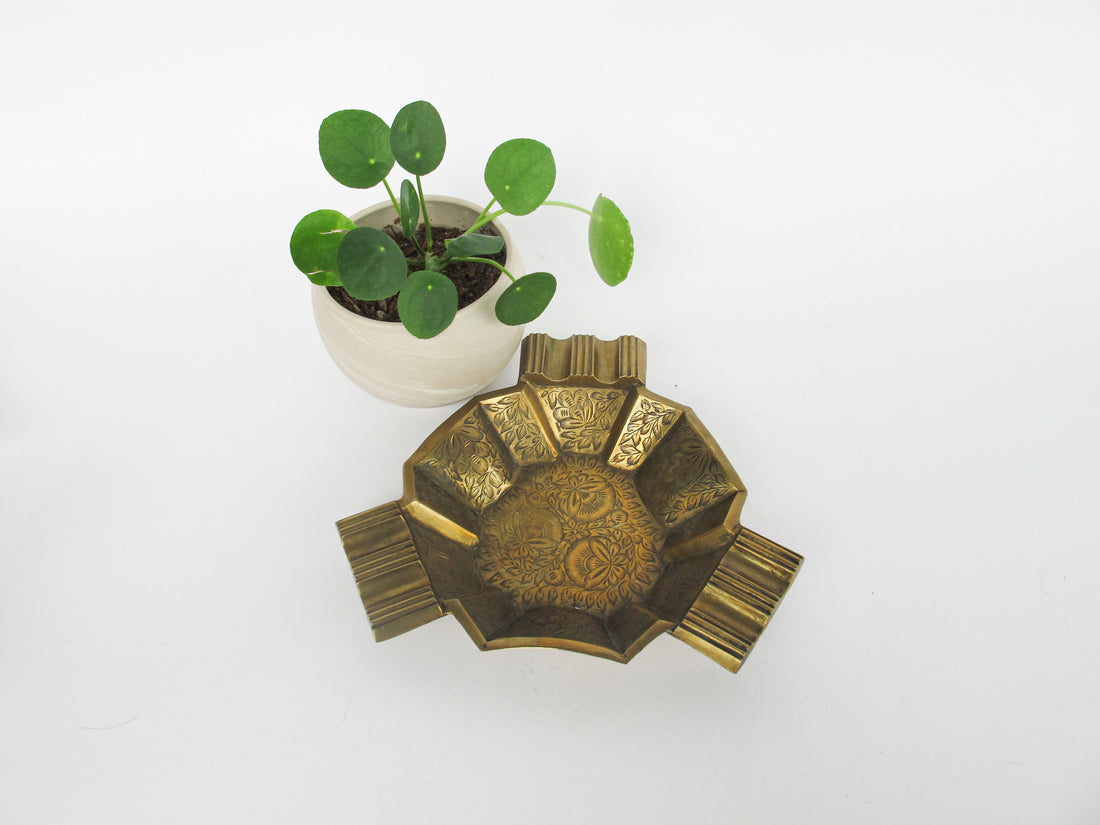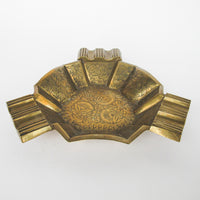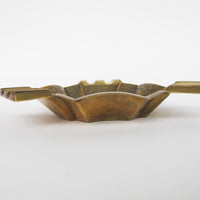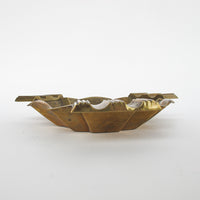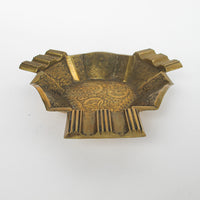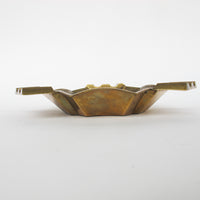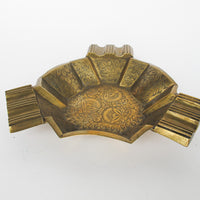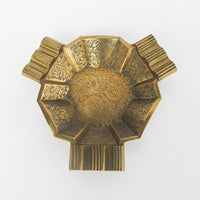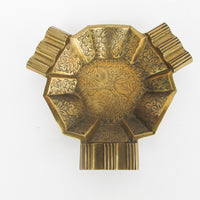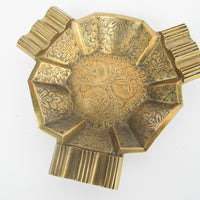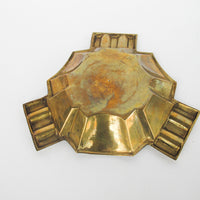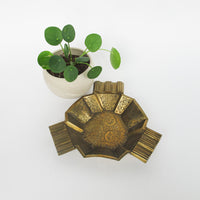 Triangular etched Brass Ashtray
We've always love the simplicity of these brass trays. This tray happens to have the most beautiful etched floral design. It is very well cast with shiny aged patina and flawless sides and edges. Has a hefty weight to it. 
Perfect to hold jewelry, small office supplies, an air plant etc. Originally made in India, this piece is still shiny with some patina. 
Measures - 8 1/8" W x 8.5" L x 1 1/8" H
Brass trays are a popular home decor item that can add both functional and aesthetic benefits to your space. Brass is a warm, golden-colored metal that adds an element of elegance and sophistication to any space. A brass tray can elevate the overall look and feel of a room, making it feel more luxurious and stylish.
Brass trays often have intricate patterns, etchings, or engravings that add a layer of textural interest to your space. Whether you opt for a simple, clean design or a more ornate and decorative look, a brass tray can add a visual element that draws the eye and creates interest.
Brass trays come in a variety of sizes, shapes, and styles, making them highly versatile and adaptable to many different decorating styles and preferences. Whether you're going for a minimalist look or a more maximalist aesthetic, there is a brass tray that can fit your needs.
Brass has a reflective quality that can add depth and dimension to your space. A brass tray can reflect light and add a shimmering effect to your decor, creating an eye-catching and visually interesting focal point in your room.
 Brass trays have been used in home decor for centuries, and their timeless appeal has endured over time. They can add a touch of history and tradition to your space, while also feeling current and modern. A brass tray can be a classic and enduring piece that can be enjoyed for many years to come.